40 Beautifully Restored Rare Trucks
There are two main things you need to know about these trucks; 1) they were awesome to begin with. I mean, legends. And, 2) they've been restored BEYOND their original glory. These things are downright cool. You're going to love them. Check out all 40 and let us know which one is your favorite. We could look at these beauties all day. Check them all out!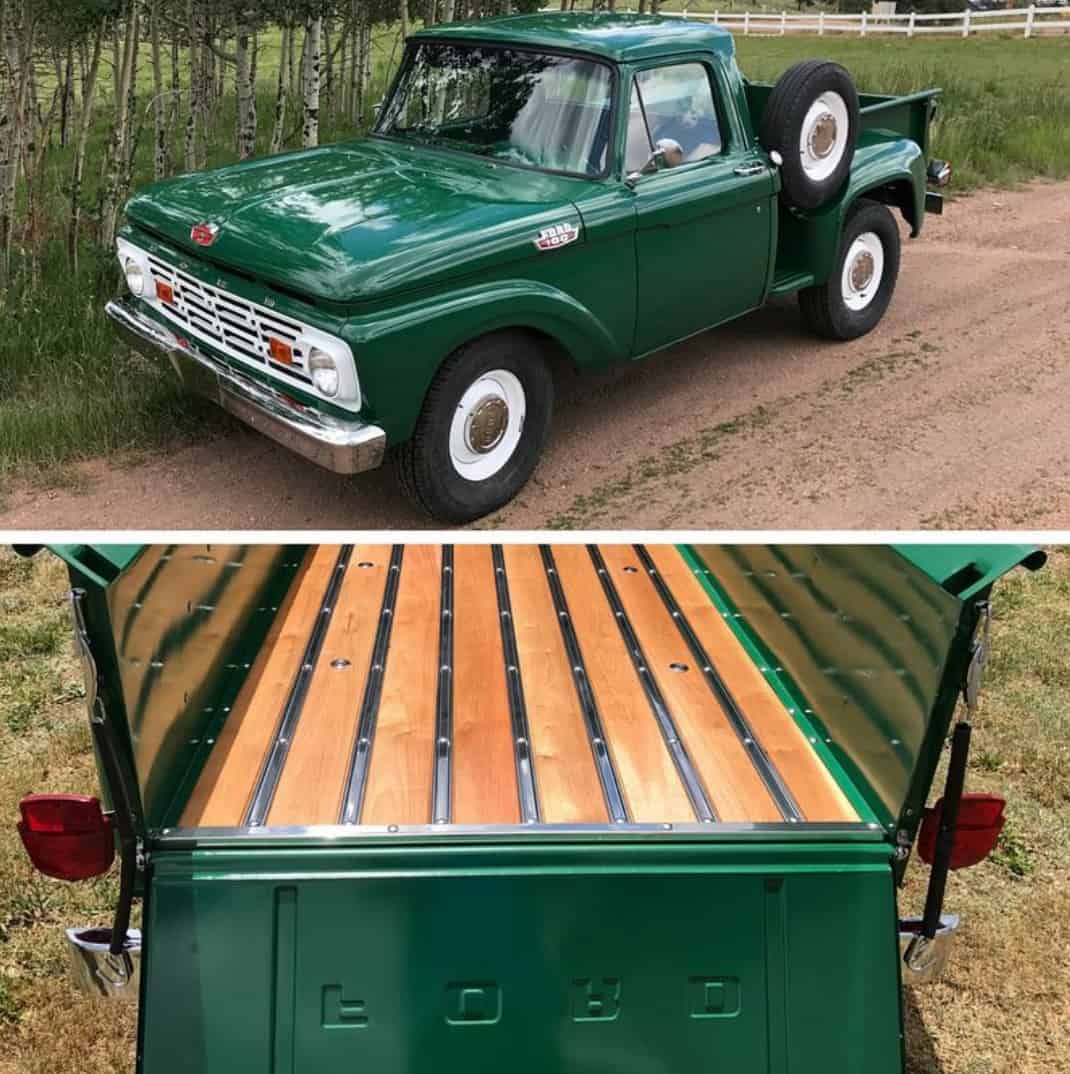 1964 Ford F-150
Believe it or not, this 1964 Ford F-150 was originally used as a service truck for the U.S. Fish and Wildlife Service. In that occupation, a truck can get pretty beat up. But the folks who handled this restoration job did some beautiful work. The engine was rebuilt, body work was completed and the F-150 was painted its original Forest Green. An interesting fact about the 1964 edition of the F-150 (as well as the 1963) is that the bed from the 1957-1960 series was used in the 1964 F-150. The original engine was a 352 CID FE V8 which put out 208 horsepower. This right here is a beautiful truck, and it's one we'd love to get our hands on!