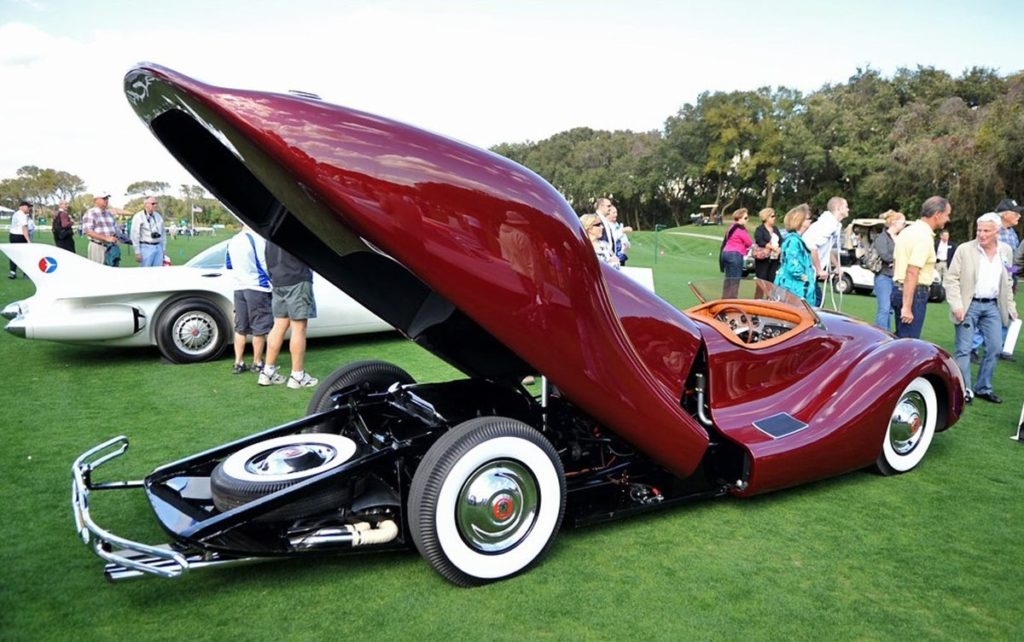 Sometimes there are cars on the street or parking lots that catch us off guard to the point where we can't help but stare. Throughout automotive history, companies and individuals have made strange driving machines. Other times many great vehicles have gotten overlooked throughout the years. We wanted to highlight these scarce and extraordinary cars. The collection of rare and unusual vintage cars below is quite striking. We guarantee that most people will never get see these on the road, but if they do, they will be in awe like us. It is hard to believe that manufacturers such as GM, Ford, Chevrolet, and Ferrari funded these types of concept projects or that engineers/designers had the opportunity to really think outside the box. In any case, we are thankful these vehicles exist. So, without further ado, here are the odd and rare older cars you don't see every day; enjoy.
#61 – Mercury Cyclone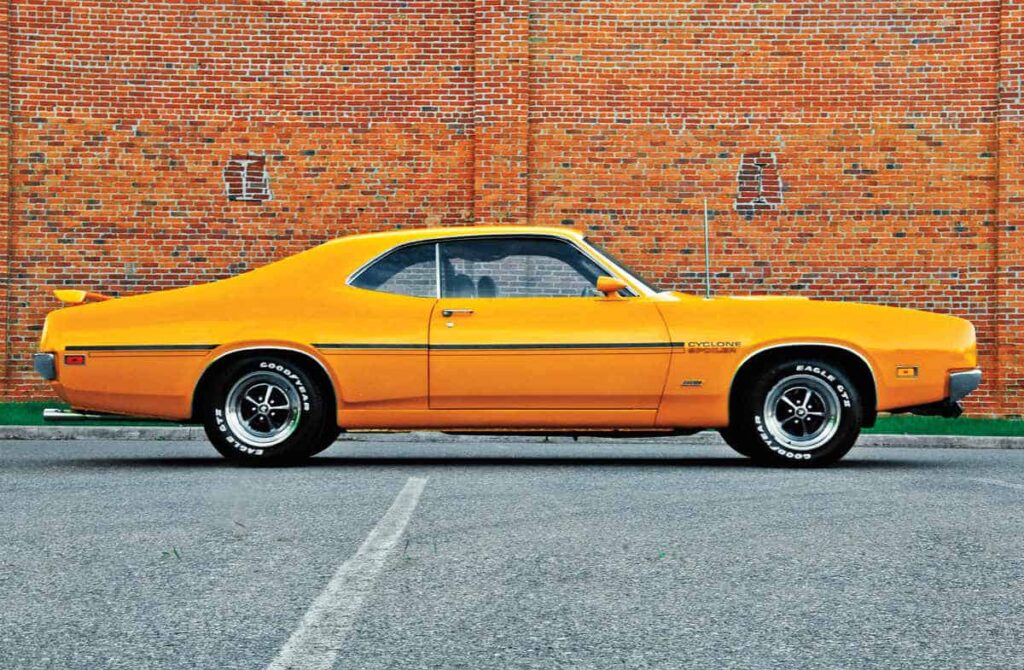 The Mercury Cyclone was produced by Mercury from 1964 to 1971. It started as a performance version of the 1964 Mercury Comet, and was named the Mercury Comet Cyclone through 1967. For the 1968 model, the "Comet" part of the name was dropped and options such as GT, Spoiler and Cobra Jet were added and removed. In 1971, it was integrated into the Montego line as their performance model.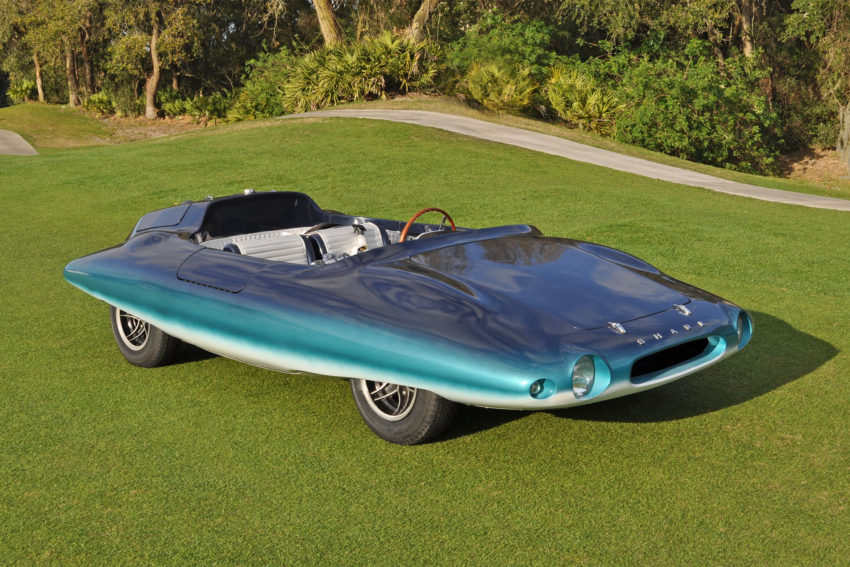 #60 – 1948 Norman Timbs Special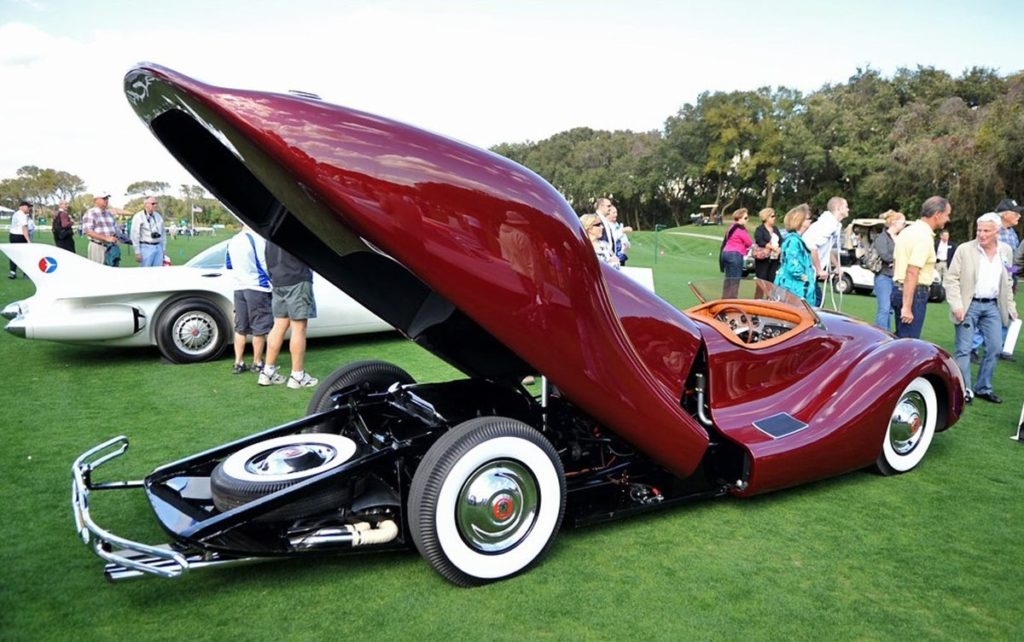 He's a storied engineer and designer, and you can see his style perfectly with the 1948 Normam Timbs Special. Streamline, and elegance, this was during the era of custom, swooping cars. But the Norman Timbs Special was a legendary vehicle that took over three years to finish. Norman Timbs, an automotive engineer, worked with Preston Tucker on the Tucker Automobiles.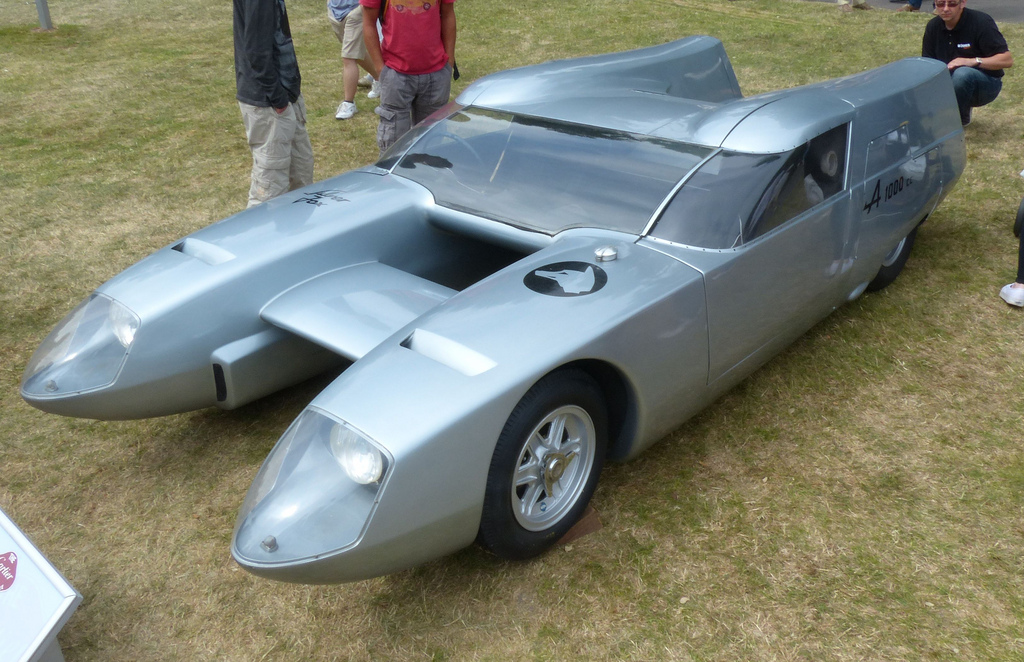 #59 – 1962 Covington Tiburon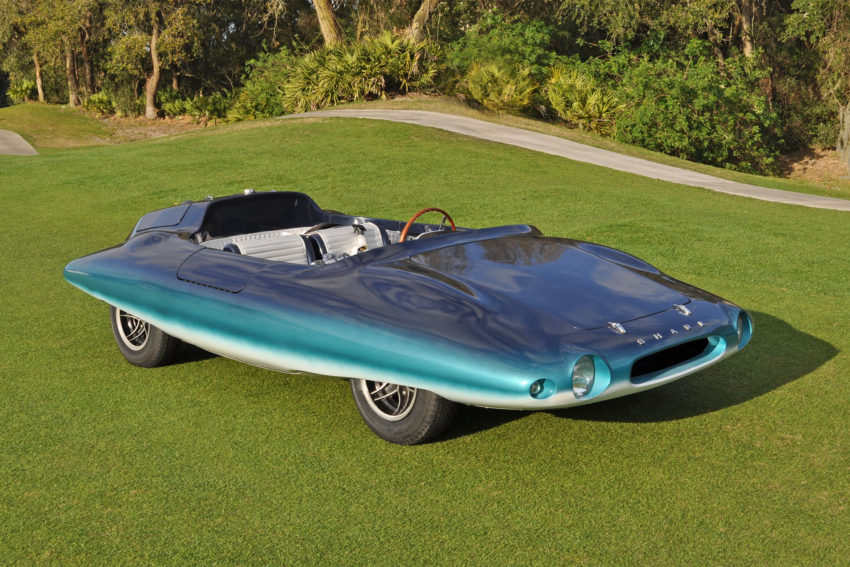 Oooh, Barracuda! Did you know that Tiburon is the Spanish word for 'shark'. Yeah, neither did we. Well – if you look close enough at the hood you can see the word "shark" written there. so that's a dead giveaway. Fun fact: The Covington Tiburon is roadster with a fiberglass body which is structured around the powertrain from a 1971 Renault R10. It's been coined "the most streamlined car in the world."
#58 – 1967 OSI Silver Fox Prototype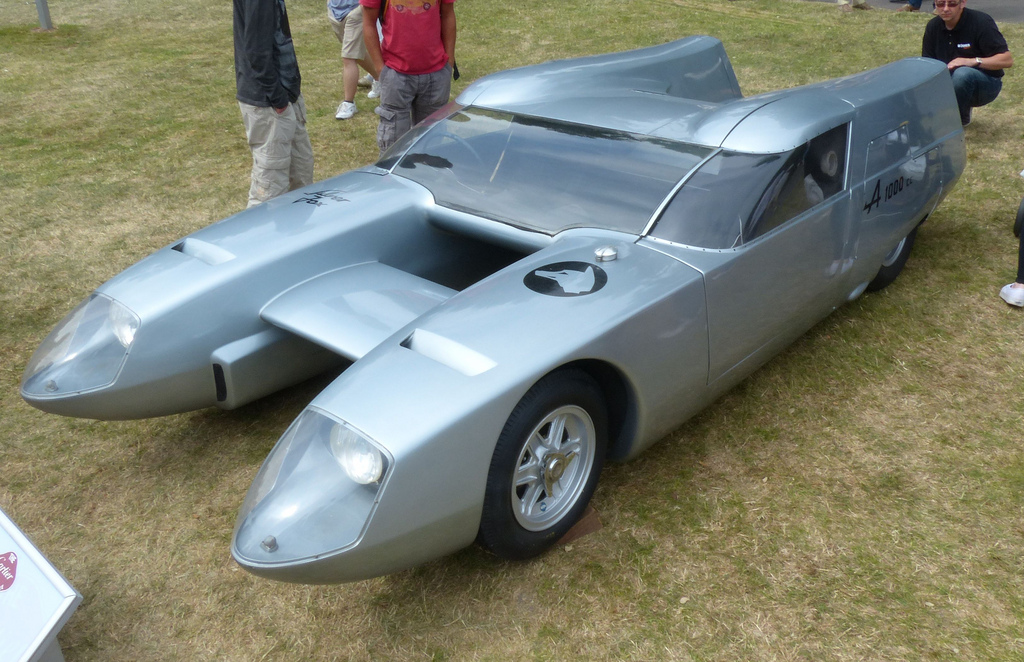 Just so you know, OSI is an Italian organization that stood for: Officine Stampaggi Industriali. Their legendary "Silver Fox" was a Catamaran sportcar with the wildest double trunk we've ever seen. It was conceived with speed in mind – possible even becoming a race car. With this idea in mind, it came equipped with an Alpine engine to four cylinders of 1000 cc., positioned behind the seats on the left side. What wild ride!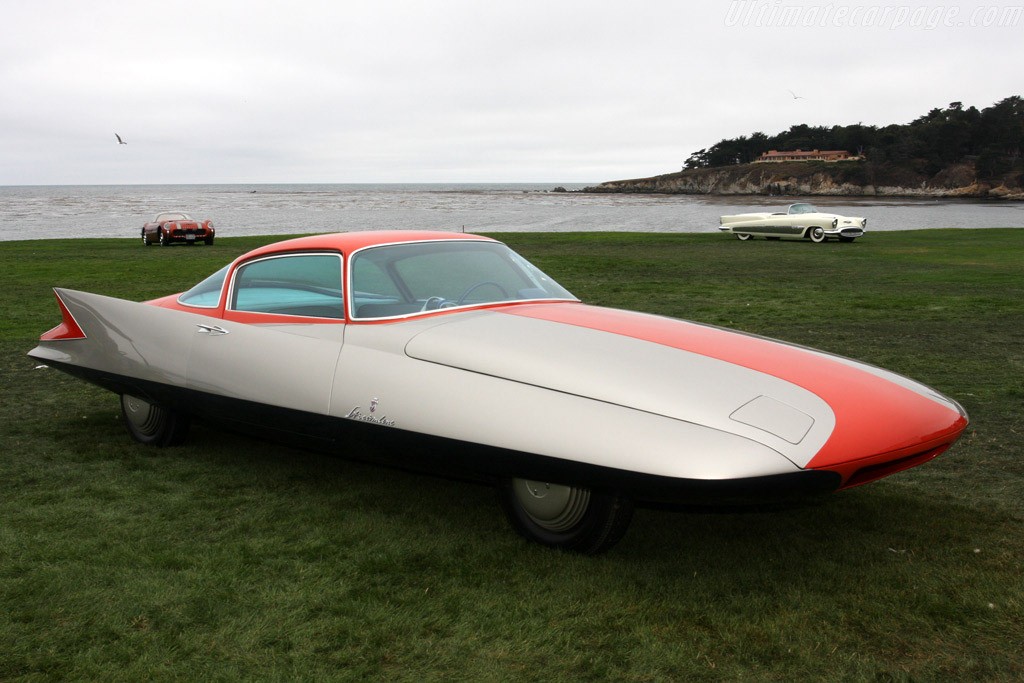 #57 – ThunderCat Hellcat
Need we say more? This No. 5 car from the cartoon show "Speed Racer" with the tri-point front end is a speed demon by design, and a truly odd muscle car converted from a Corvette for the real life version. Would you drive this car in public? You would probably get a lot of challengers to race with this severe look going on.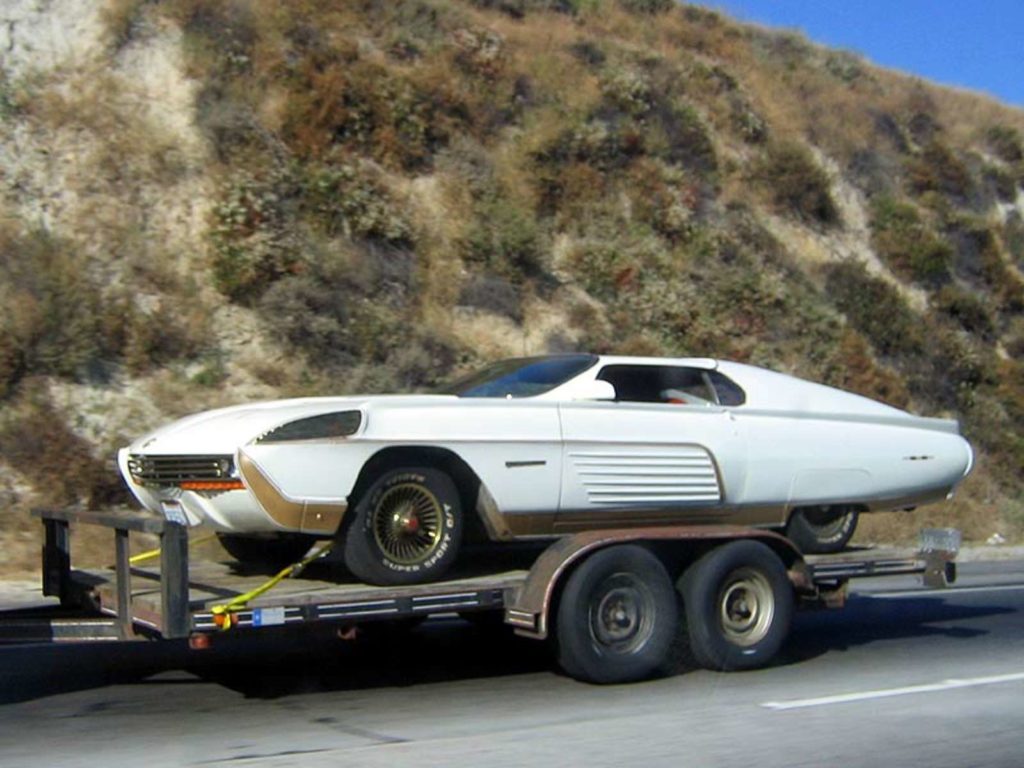 #56 – 1955 Chrysler GHIA Streamline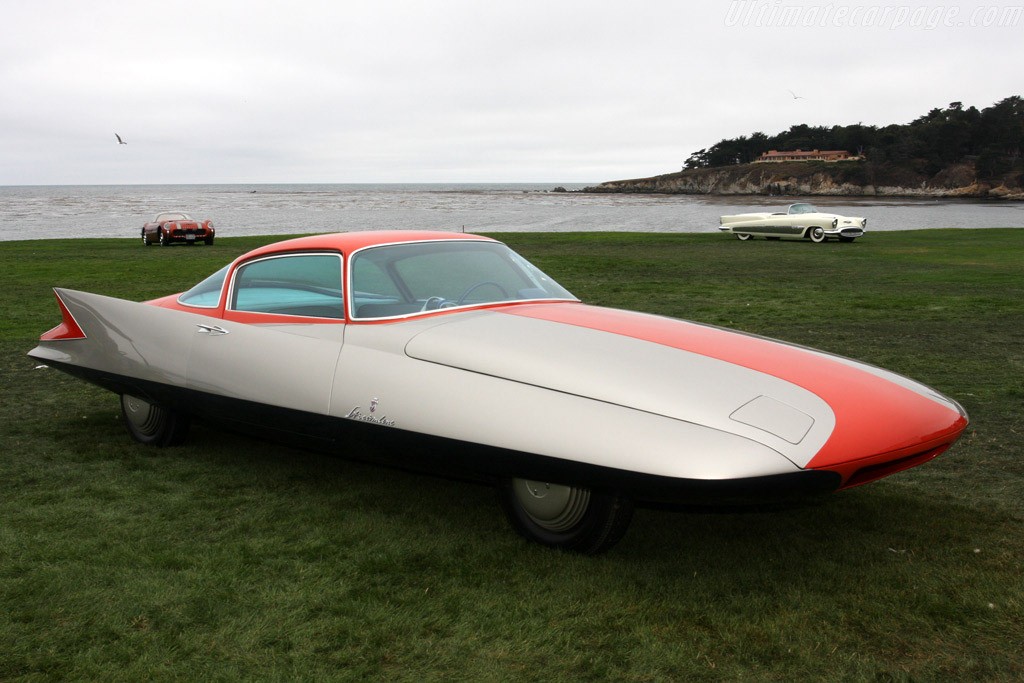 The legendary Turin Auto Show was not expecting this to cruise through the doors in 1955. This model has been conserved within the Ford Museum as well as through private owners, and is fully operational as of today. An influential design that has gripped the automotive history since it's debut, the Chrysler GHIA remains a feature car at many of the World's Leading Automotive Exhibits. You can see how wild it looks today – imagine seeing this thing in the 50s!
#55 – Super Custom 1963 Ford Thunderbird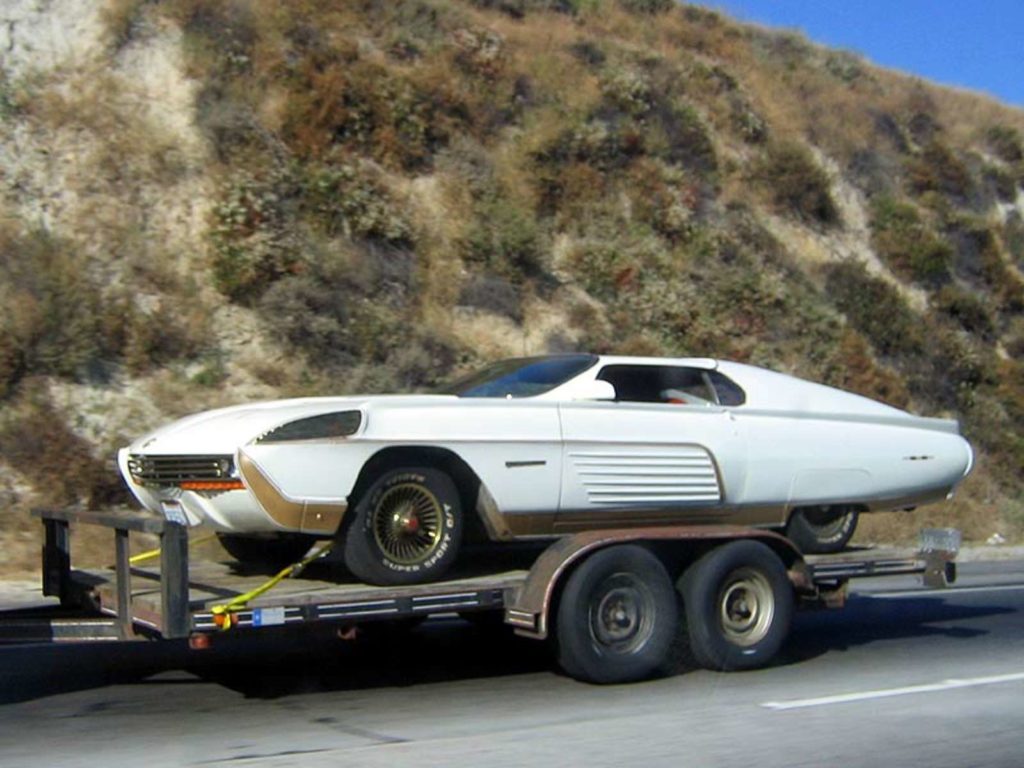 Here's what we know: this is a custom build that was photographed on a highway near Las Vegas, and is clearly built for power and speed. It definitely looks futuristic for its time. Everything beyond that is a mystery to us. If anyone can help us identify this ride – we would be supremely grateful. It's too sweet to pass up!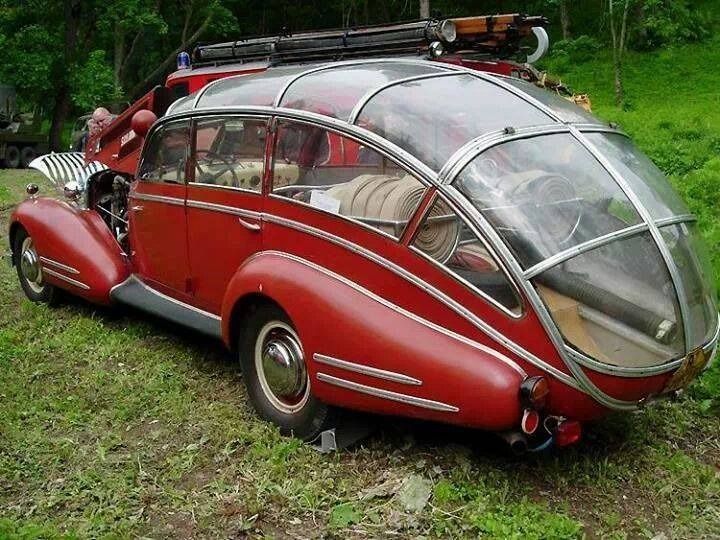 #54 – 1968 C3 Corvette Station Wagon
An oldie, but a goodie. This Corvette station wagon is something else. It was a short-lived phenomenon but we loved it while it lasted. Definitely an odd muscle car to say the least. This is the perfect car for anyone that has ever wanted to go camping, but didn't think they could because of having a two door muscle car.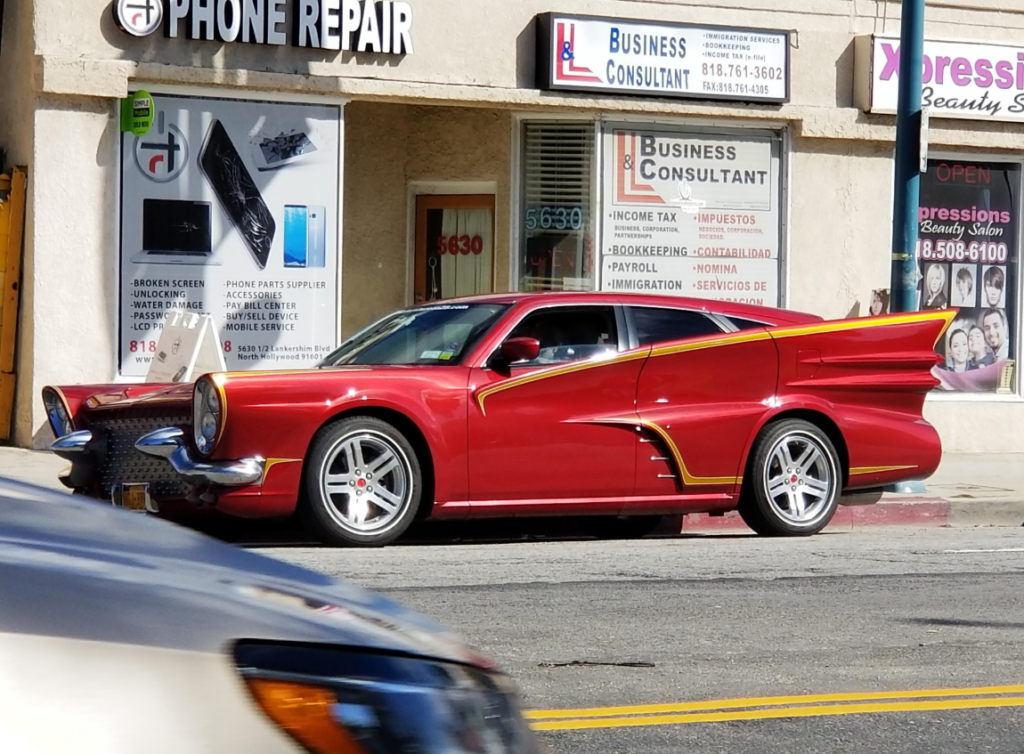 #53 – 1963 Czech Republic Fire Truck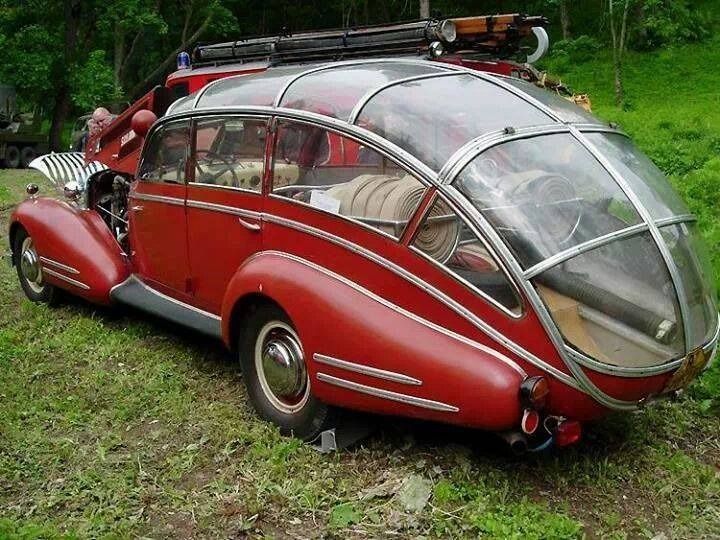 This is what they used to look like, folks. The men who ran toward the fire instead of away from it went there in this awesome, antique, glass roof, station wagon style fire truck. Overall, the Czech Republic had different standards than most of the world, but this firetruck really brings home that truth. It does offer a cool window (literally) to see into the workings of the firemen. The old school hoses, the ladders on top – it's perfect.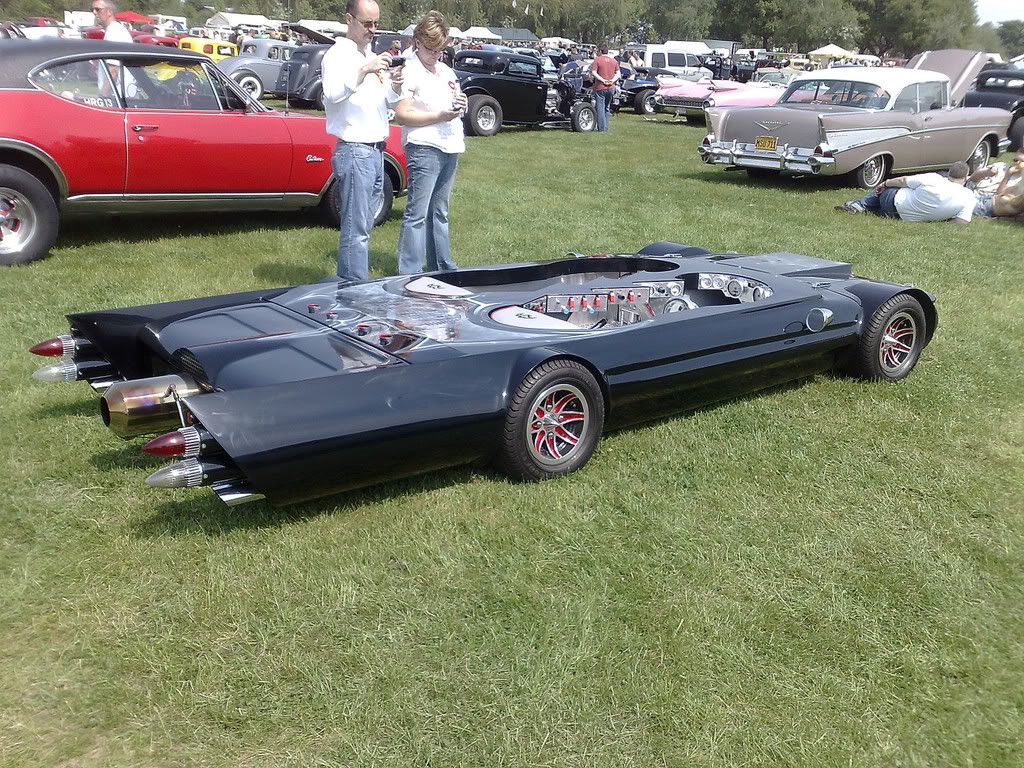 #52 – We Wish We Knew More About This One…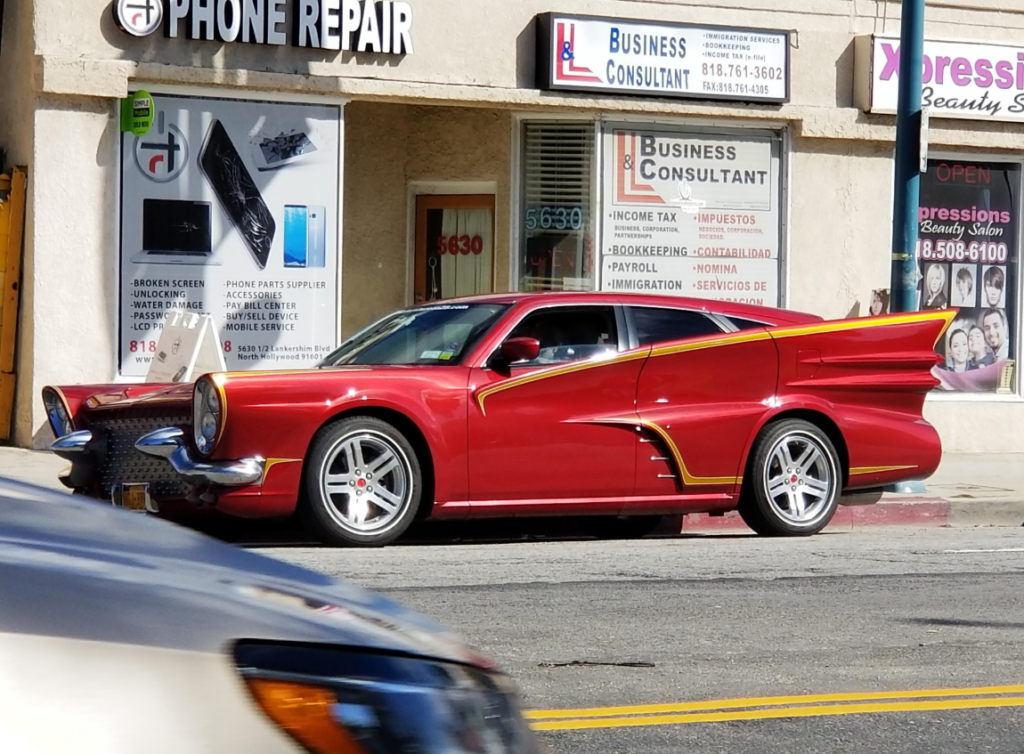 But honestly, the mystery is half the fun. It's a custom job there is no doubt about that, and the paint job is pristine. The gold trim accentuates the burgundy color perfectly, and although this thing is massive – it looks like it has some giddy up to it! Maybe this is Robin's car, since Batman has the Batmobile. Anyways, moving on…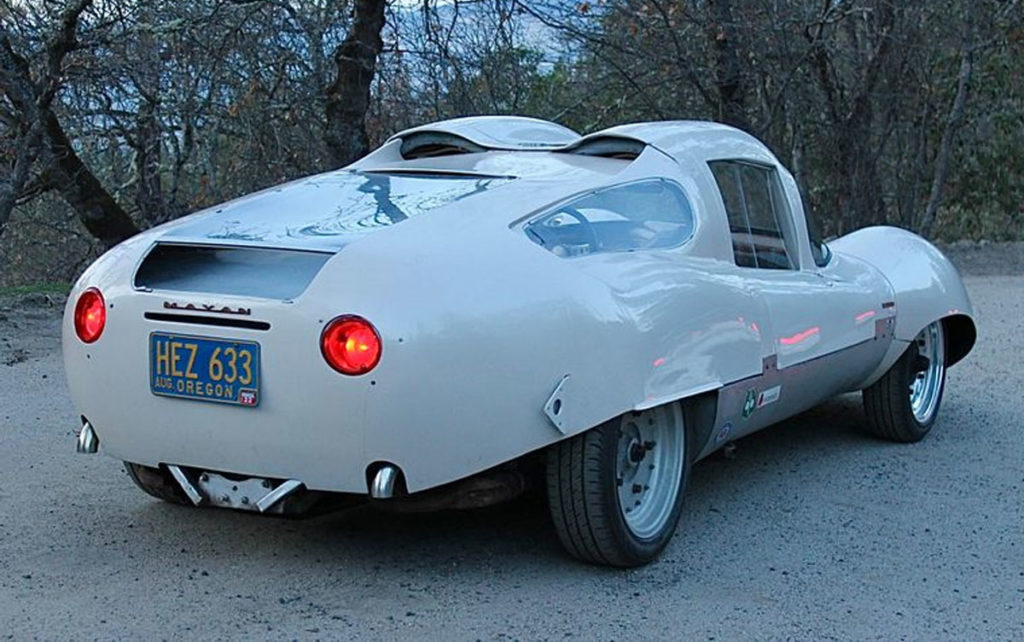 #51 – The Flatmobile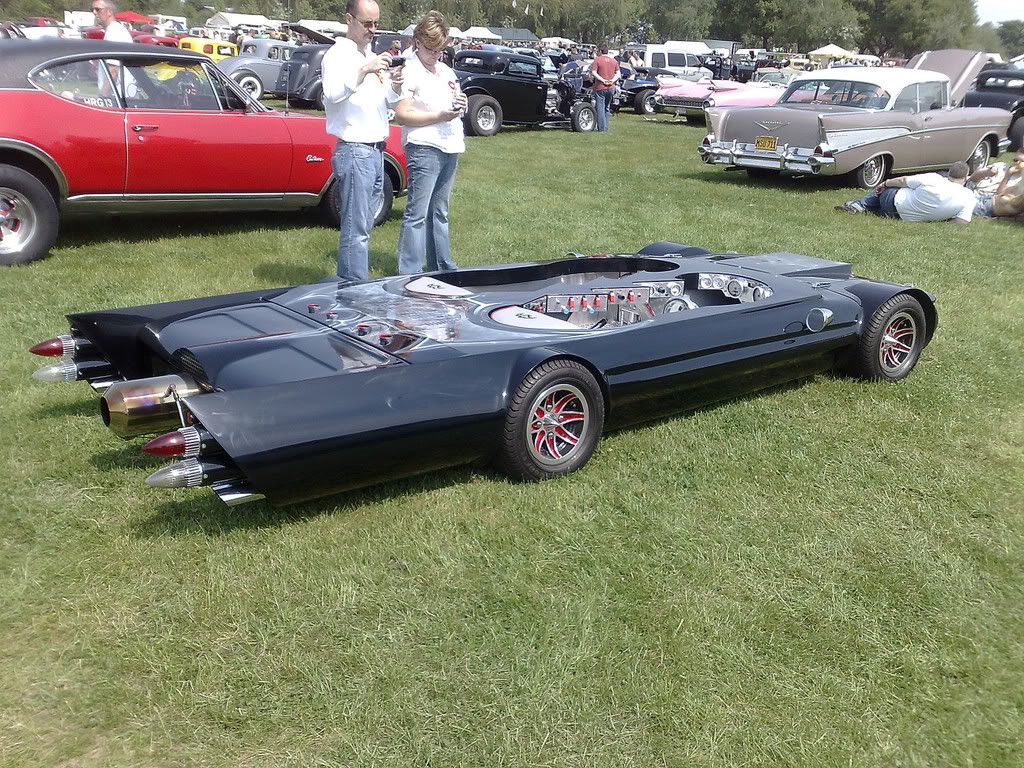 19 inches tall! That's it! The Flatmobile is a wonder of modern production seeing as ground clearance is only two inches. I mean…a large pebble could undo everything with this ride. Much less, a driveway or speed bump. It's powered by a jet engine that propels a 20-foot flame out of the back, and is something of a landmark around London. Factually speaking, the Flatmobile is based around a 1963 Hillman Imp and retains the stock 875cc engine, giving it a top speed of 70mph.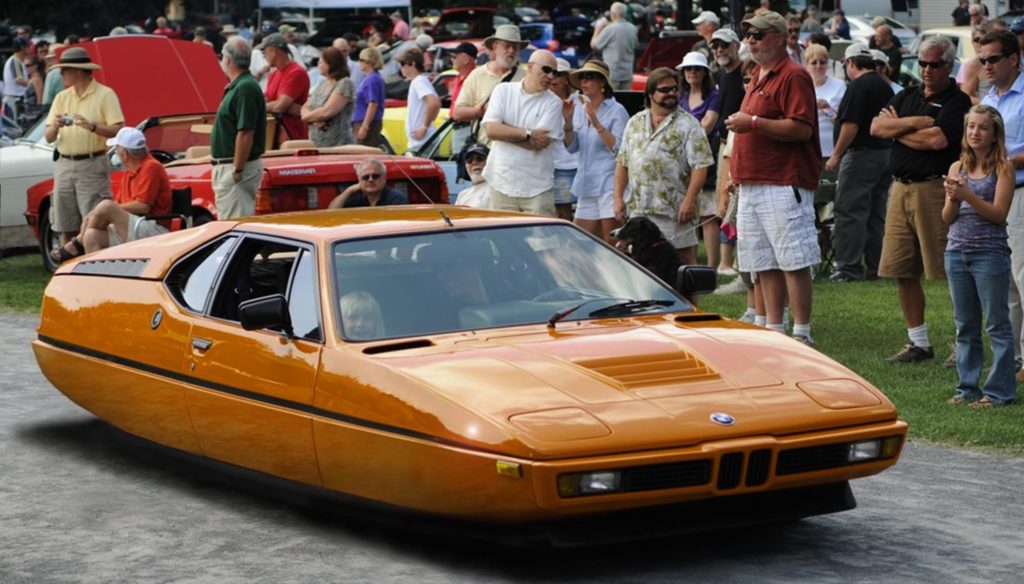 #50 – Mayan Magnum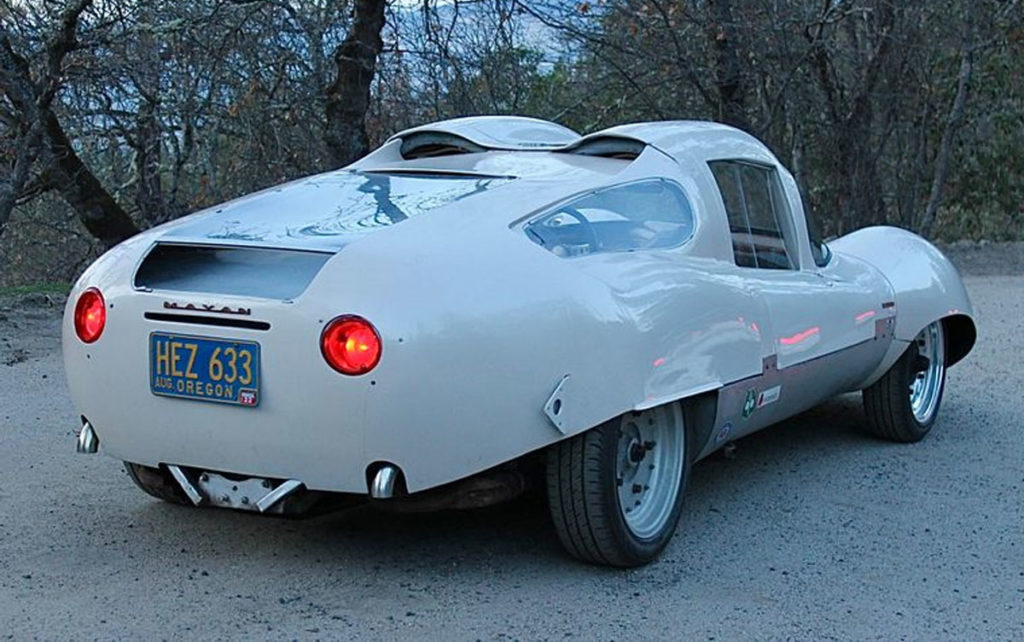 The designer of this vehicle was Dean Charles Ing. He was an Air Force Veteran, aero engineer, and sci-fi author. He wanted to create a highly aerodynamic car that also was street legal. The result was the Mayan Magnum. He began development as a design exercise in the 1950s. He built it using a Porsche engine, suspension, brakes, and transmission. He replaced the Porsche engine with a Chevrolet Corvair-sourced 2.4-liter flat-six in a second iteration. He used a Volkswagen-sourced metal subframe and fiberglass body. Ing's family put the car up for auction in 2021.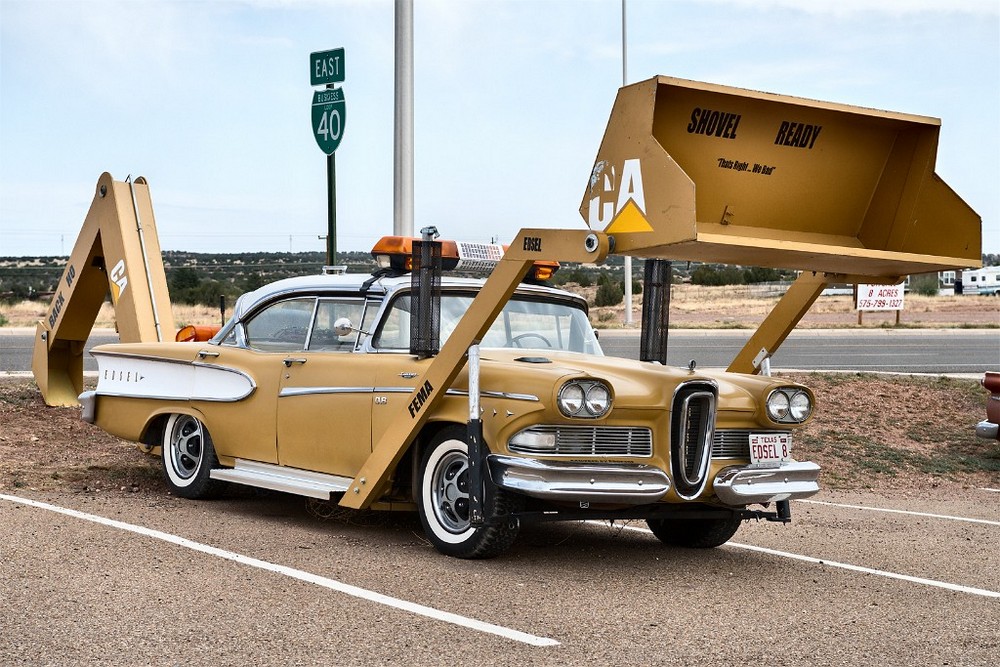 #49 – 1980 BMW M1 Mod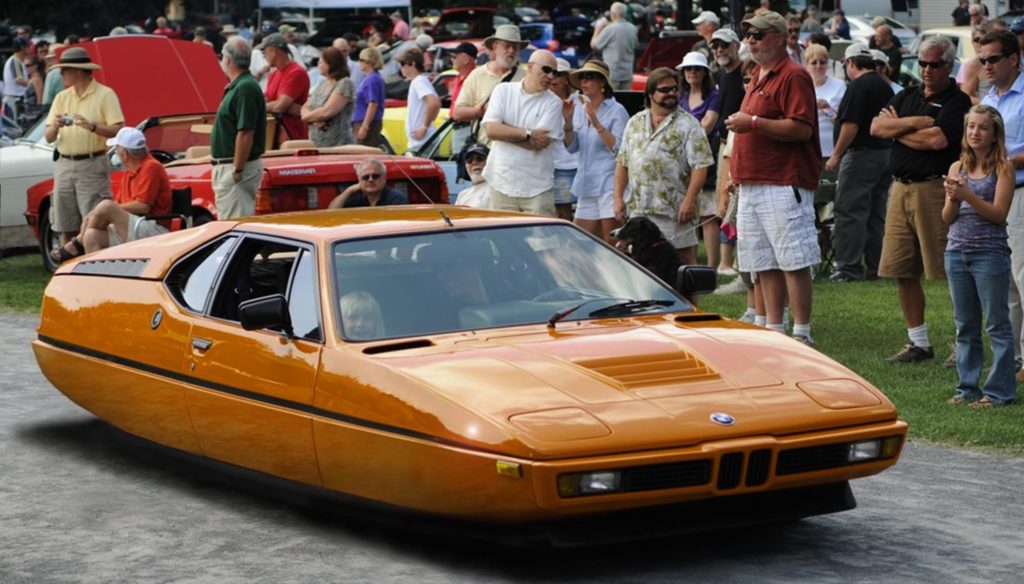 How are we feeling about this modification of the classic 1980 BMW M1? The owner, who lives in Massachusetts, added a body plate that extended beyond the car's original frame in order to make it look like there is invisible tires. It's a pretty unique look! It looks like something you would find out of the 1980's TV show "The Jetsons".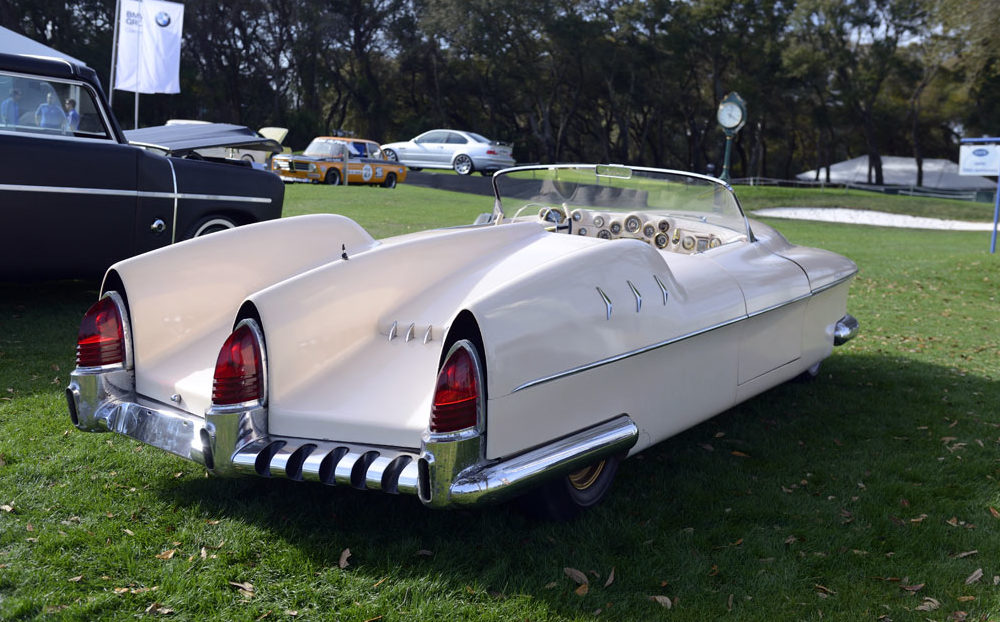 #48 – 1958 Ford Edsel Pacer Snowplow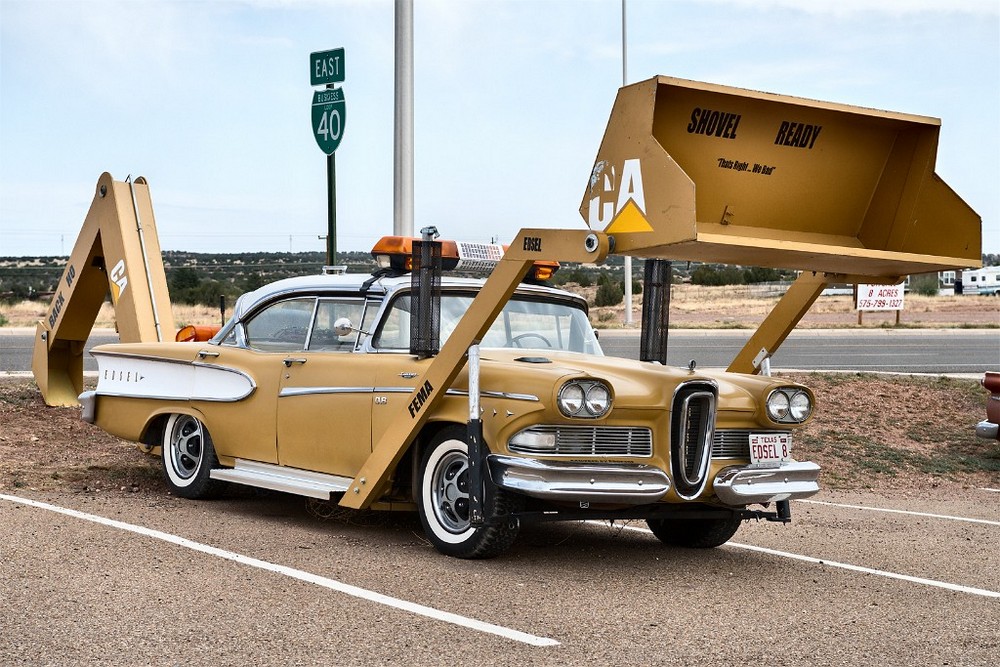 The Ford Edsel Pacer 2-door sedan was a classic car for all of one year. But even though it didn't last in Americana – this snow plow version most certainly is going to be ingrained in our memory forever and ever. This version is running the streets of northern New Mexico and we absolutely love it! This would definitely be a handy car to have anywhere up north during the winter.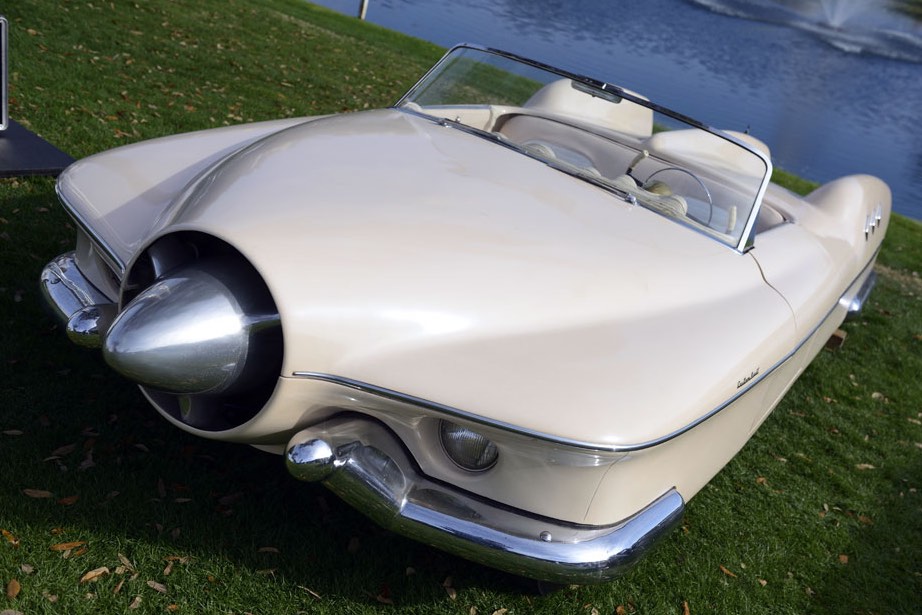 #47 – 1951 Studebaker Manta Ray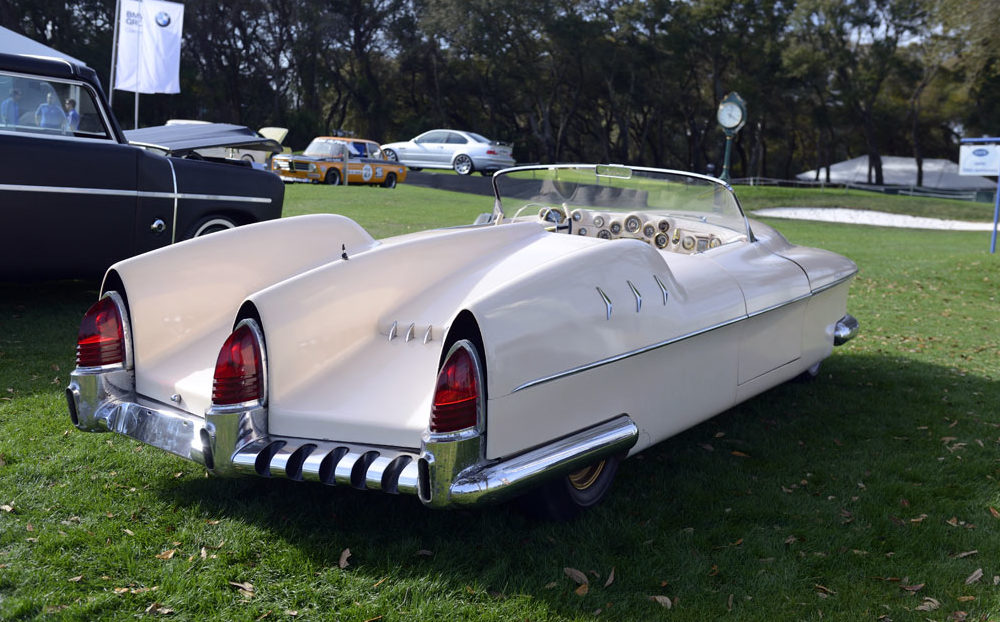 Inspired by Harley Earl's 1951 XP-8 Le Sabre, the Manta Ray was a on-of-a-kind custom build from the imagination of Glen Hire and Vernon Antoine. These two were employed at North American Aviation Company, and the jet intake of the classic F-86 Sabre is what inspired the front of the vehicle. The back, well, we can only assume was inspired from its namesake – the Manta Ray.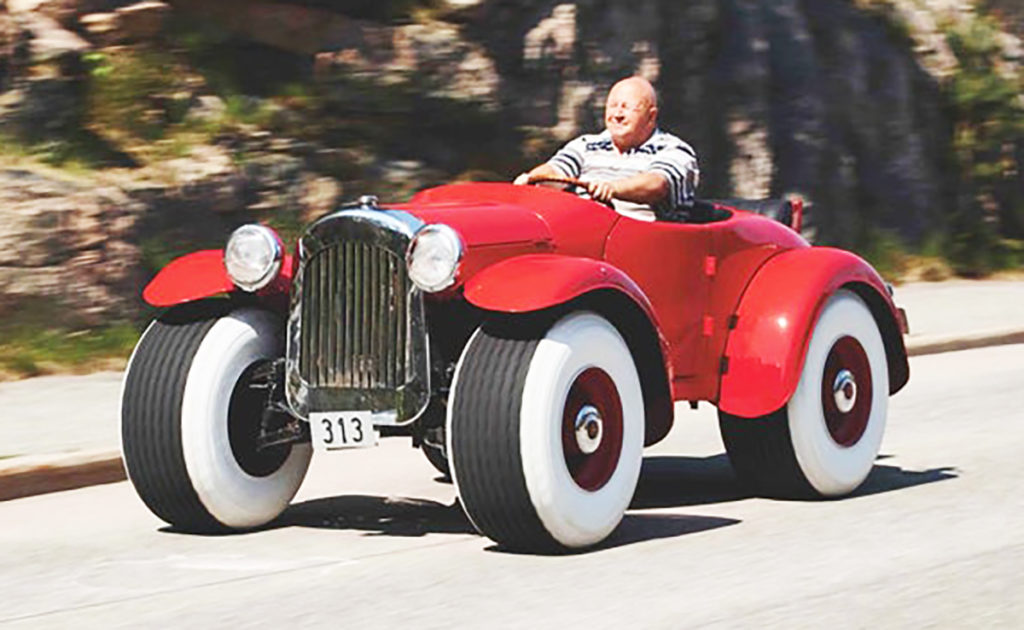 #46 – 1951 Studebaker Manta Ray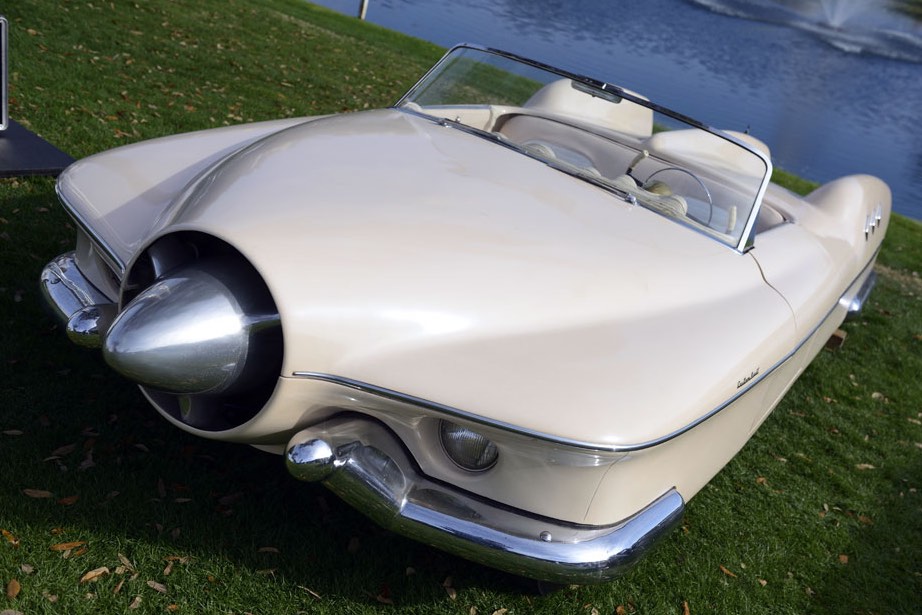 Originally finished in gold lacquer and powered by a 232 CI Studebaker V-8, the car currently wears a light shade of pink and packs a dual-quad Cadillac V-8 and 3-speed manual transmission propulsion team. Stewart Warner instruments and a Plymouth speedometer sit in the dash, and the cone-shaped steering column is topped with a sectioned 1953 Lincoln steering wheel that waits for its next owner to engage in an authentic Jet Age custom experience.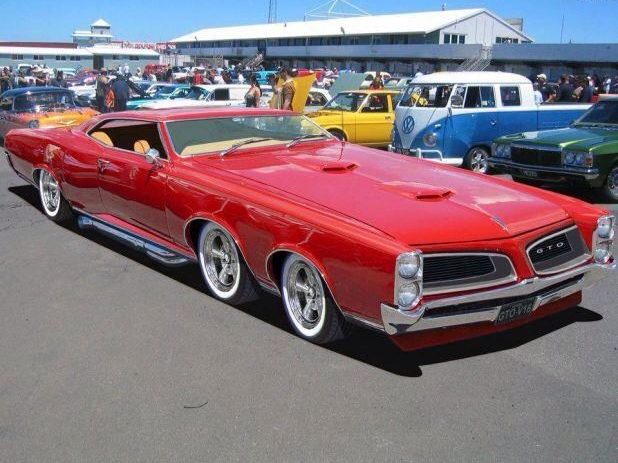 #45 – Donald Ducks 313 Real Life Version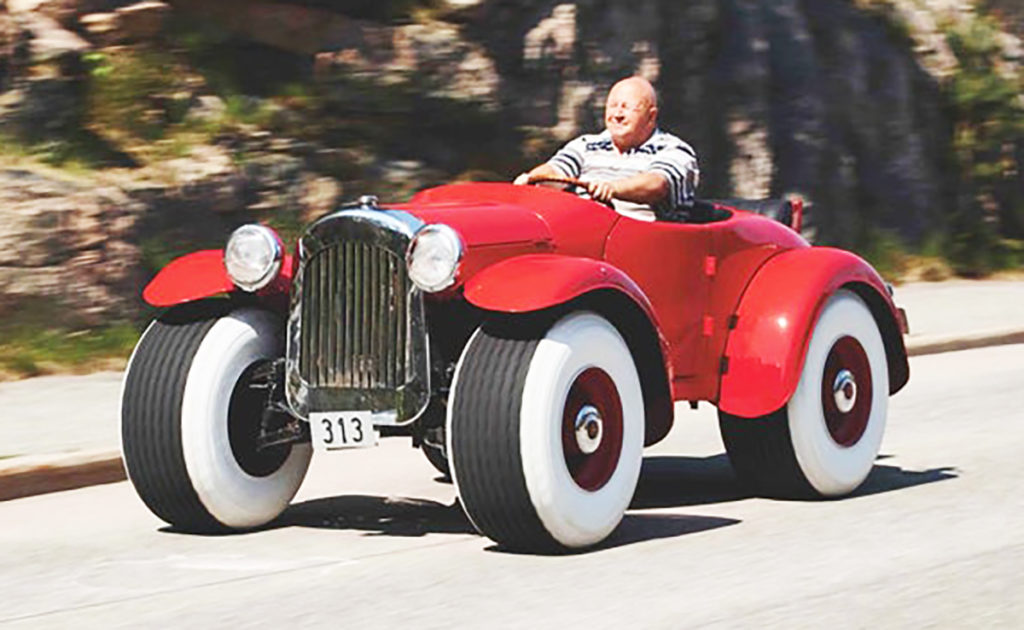 AKA The 1934 Belchfire Runabout. It's been said Donald built the fictional 313 by himself by putting a 1920 Mixwell engine into a 1922 Dudge body on 1923 Paclac axles, and adding lawnmower wheels. Even if this is a fictional car out of a comic, the real life version looks like it would be loads of fun to drive around town in.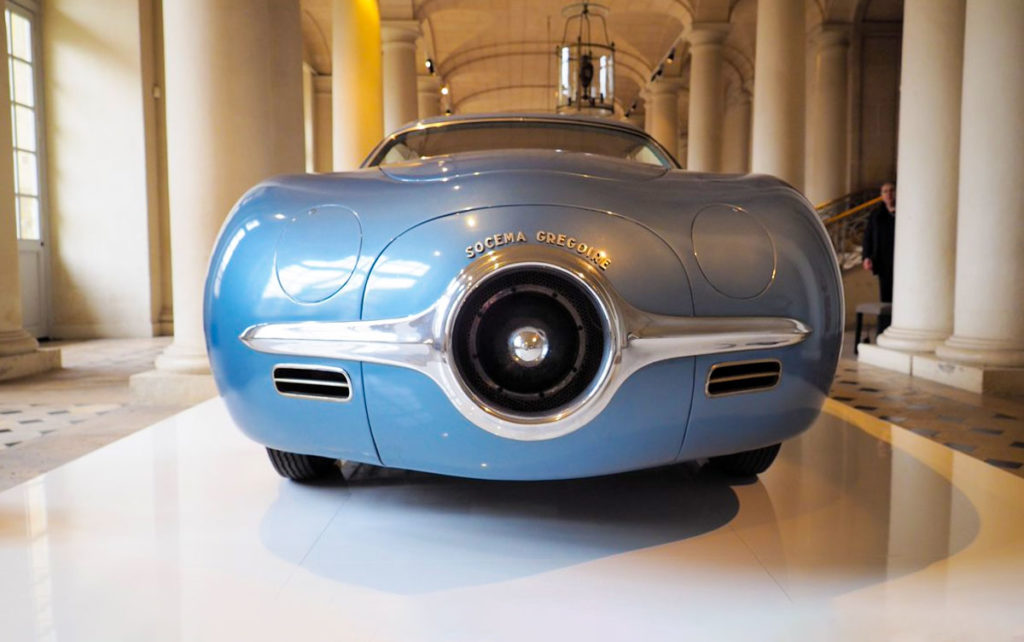 #44 – 1966 Custom Crafted Pontiac GTO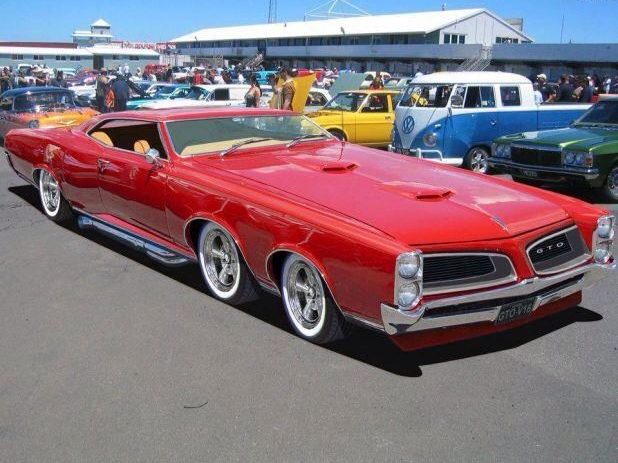 This one-of-a-kind Pontiac GTO features custom everything. From the doors on back is factory, but everything about the front end is a homemade project. An extended hood slides out over two axles and there is ample trunk space in the front where the engine also lives. This one might be a little tricky to steer, but still a wild ride.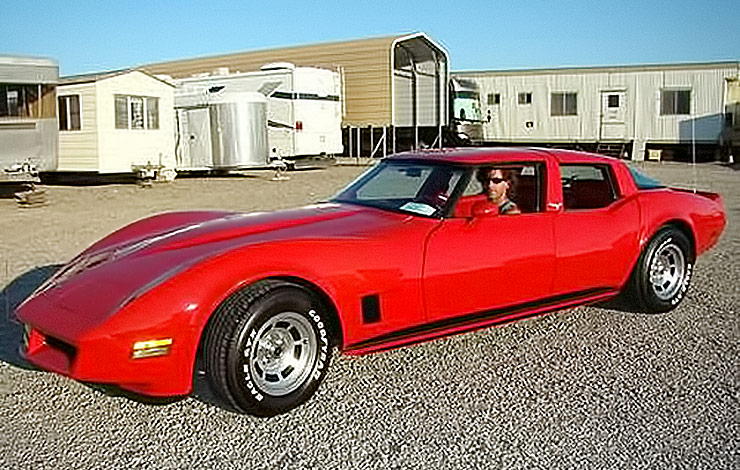 #43 – 1952 SOCEMA‑Gregoire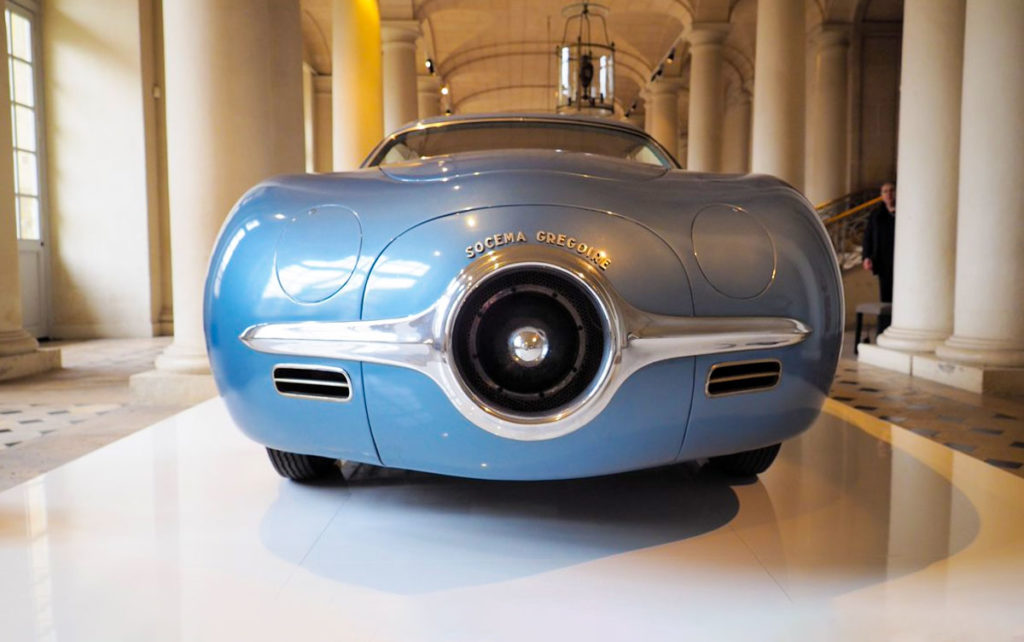 French automobile engineer Jean-Albert Gregoire created the 1952 SOCEMA‑Gregoire. It contains a single rotor kerosene-fuelled 'cematurbo' turbo engine that could pump out 100 bhp at 25,000 rpm. He built the vehicle around a Hotchkiss Grégoire with an aluminum platform. The car was an experimental prototype that people recognized for its inspired aerodynamic shape with two doors. The body helped the vehicle reach an estimated 124.27 mph. However, anyone looking to purchase the vehicle will be out of luck since Gregoire only made one. We'd be curious how it handles.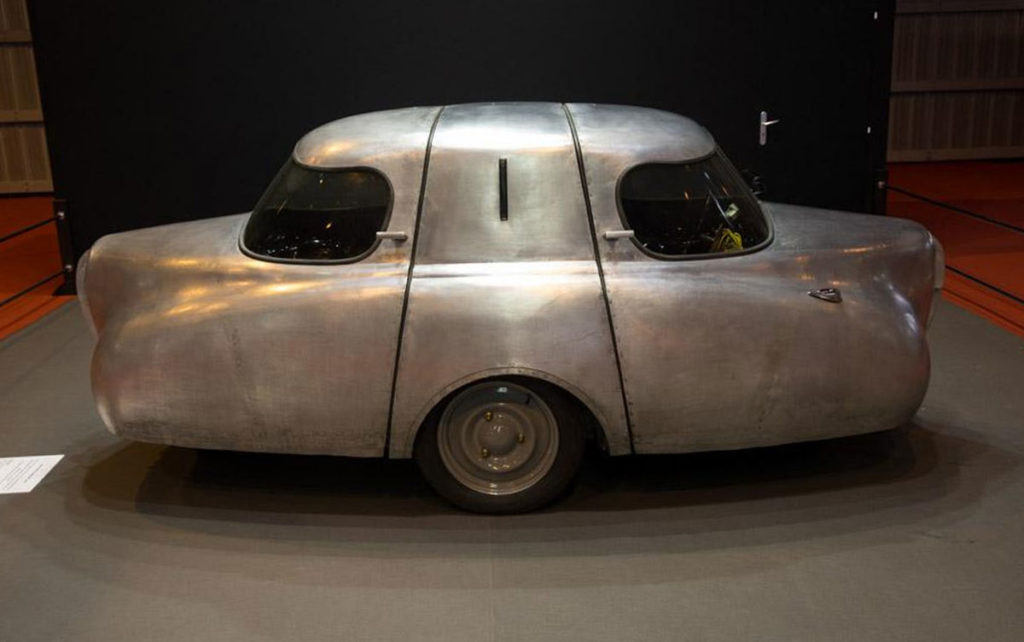 #42 – 1980 4-Door Corvette Sedan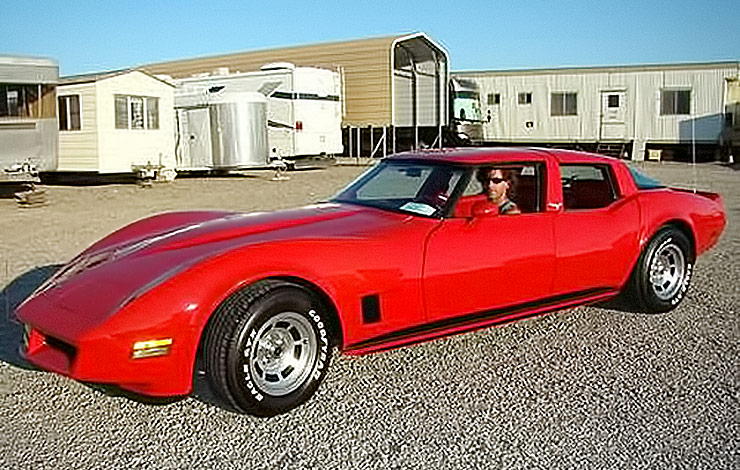 This is not a photoshop, and it's not a fake either. This is a car that actually existed for a time in the 1980s that you or I could really purchase. However, there were only six four-door Corvettes ever made. One of which was a prototype and the other five were tailor-made. Each car was built by cutting two cars in half, extending the wheelbase of the vehicle by 30 inches when joined together.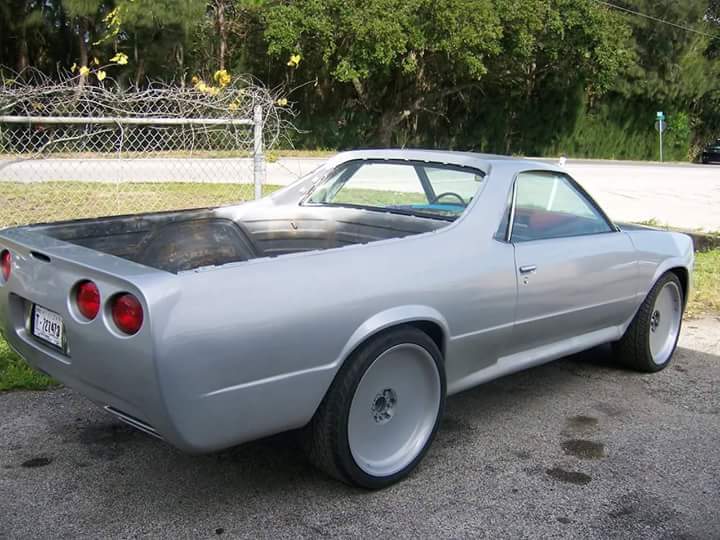 #41 – 1947 Alamagny Rhomboid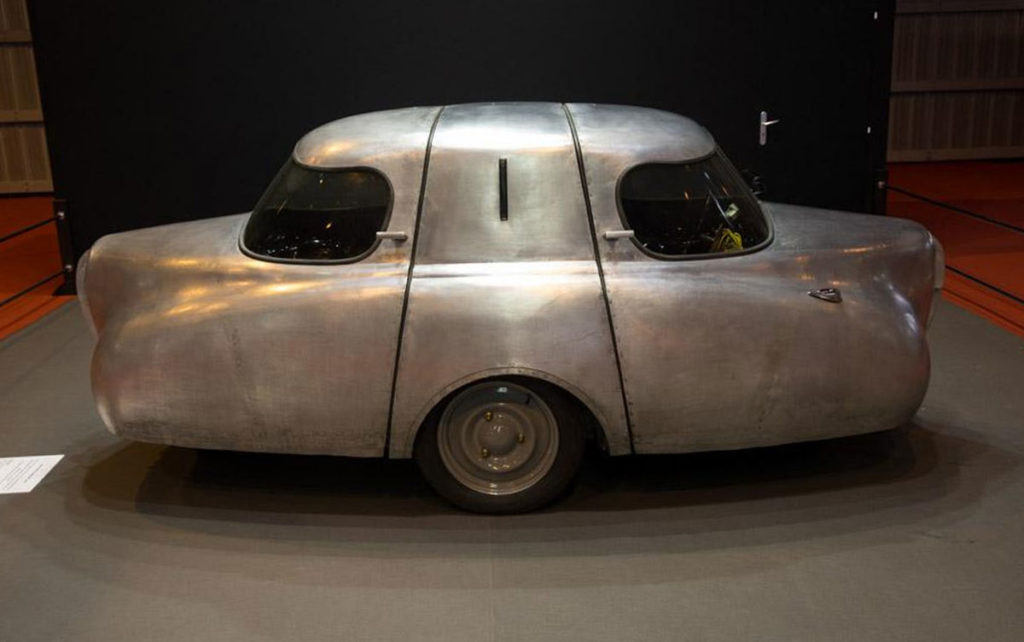 French engineer Marcel Alamagny designed this vehicle in 1947. It is called the Alamagny Rhomboid. It is noteworthy for the diamond pattern placement of the four wheels. A single front wheel steers, and a single rear trails it on a pivot. The purpose of the design was to create a tight turning radius for parking and driving in cities. The car also has a small Simca four-cylinder 569 cc engine and transmission in the center, plus an aluminum body. Oh, and one more fun thing, individuals riding in the rear passenger seat face backward.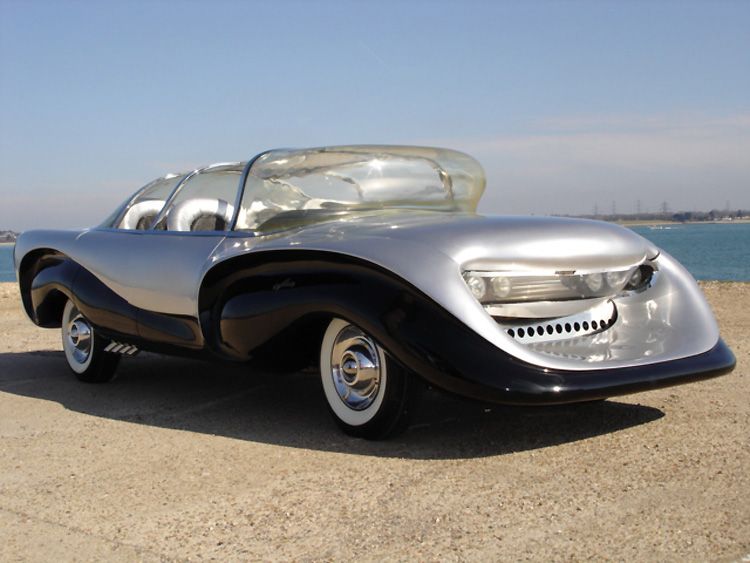 #40 – El Corvette Camino Charger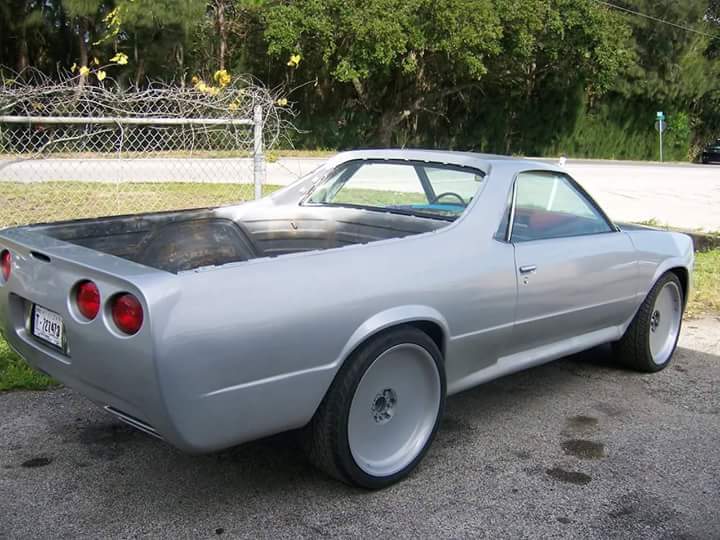 See if you can find all three parts of this rare (gotta be one-of-a-kind) muscle car right here! We can't decide if we love it or hate it. Final decision: we love it!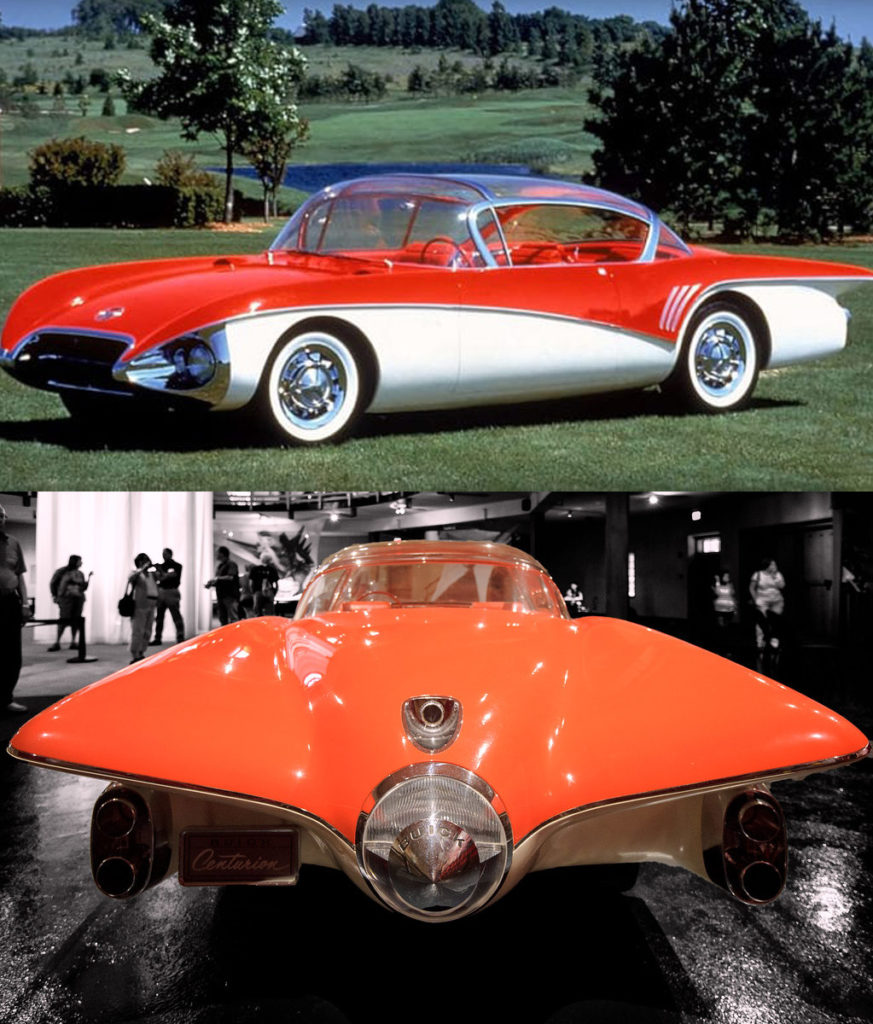 #39 – 1957 Aurora Safety Car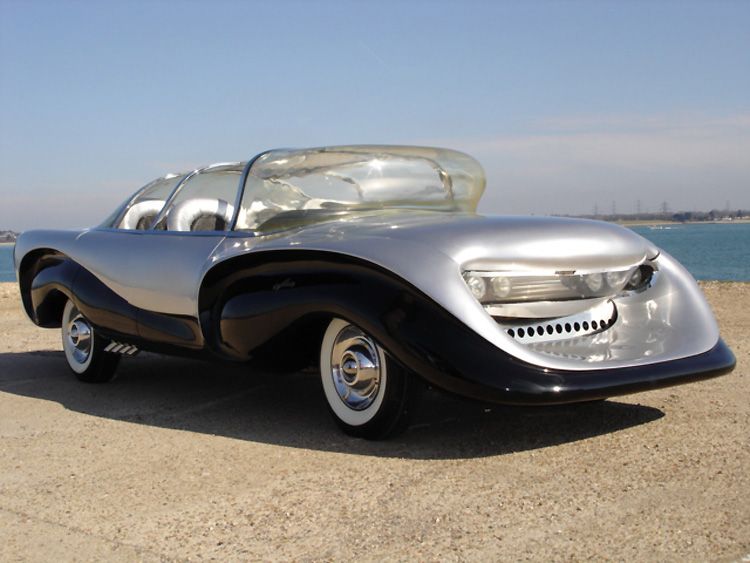 Many call is the ugliest car ever built. Well, many are right. The Aurora was the brainchild of Father Alfred Juliano, a Catholic priest. How it made it to actual production – we will never know.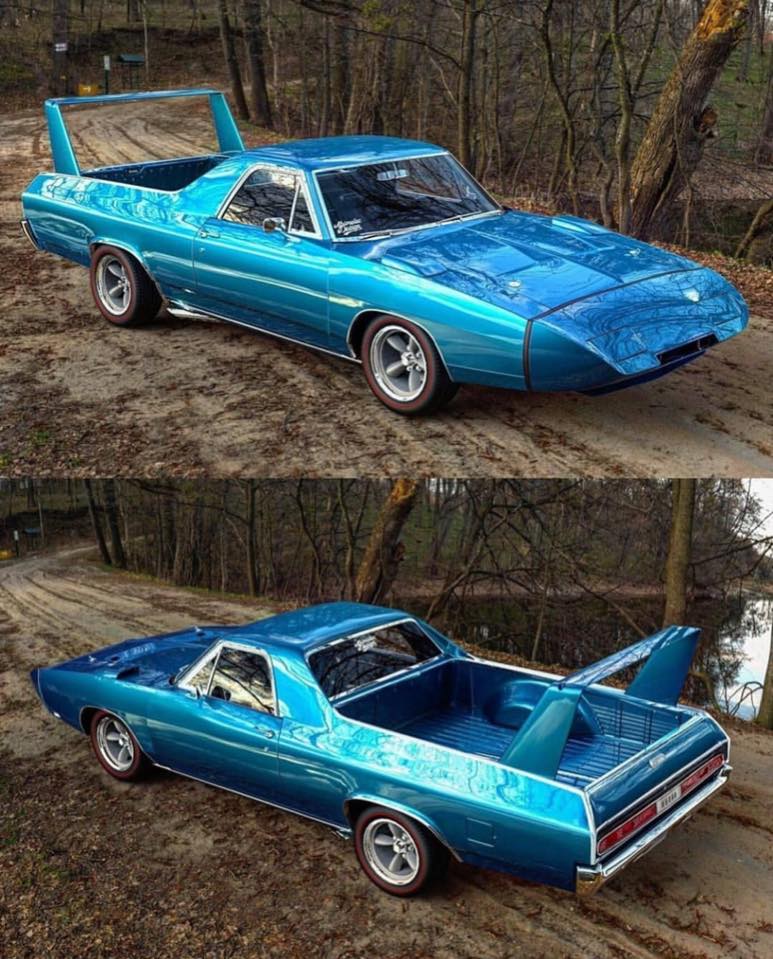 #38 – 1956 Buick Centurion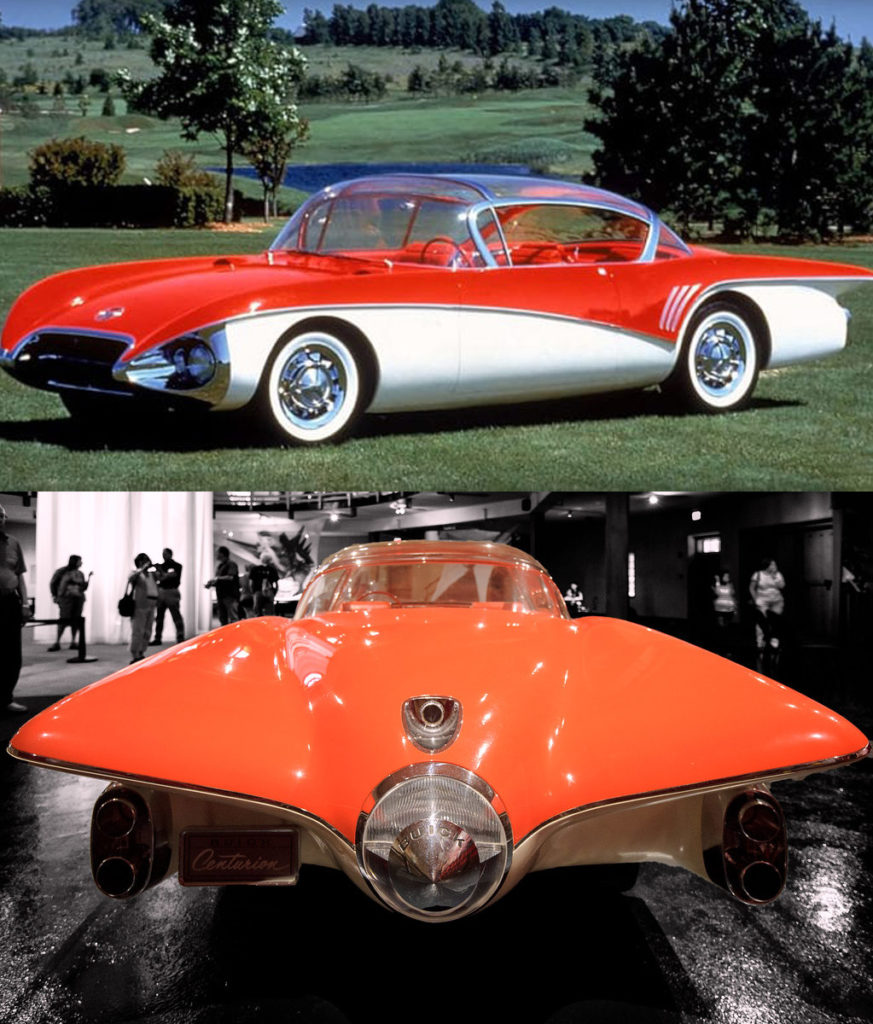 The Buick Centurion was a concept car showcasing features predicting the future. It had V8 engine that could produce 325 horsepower.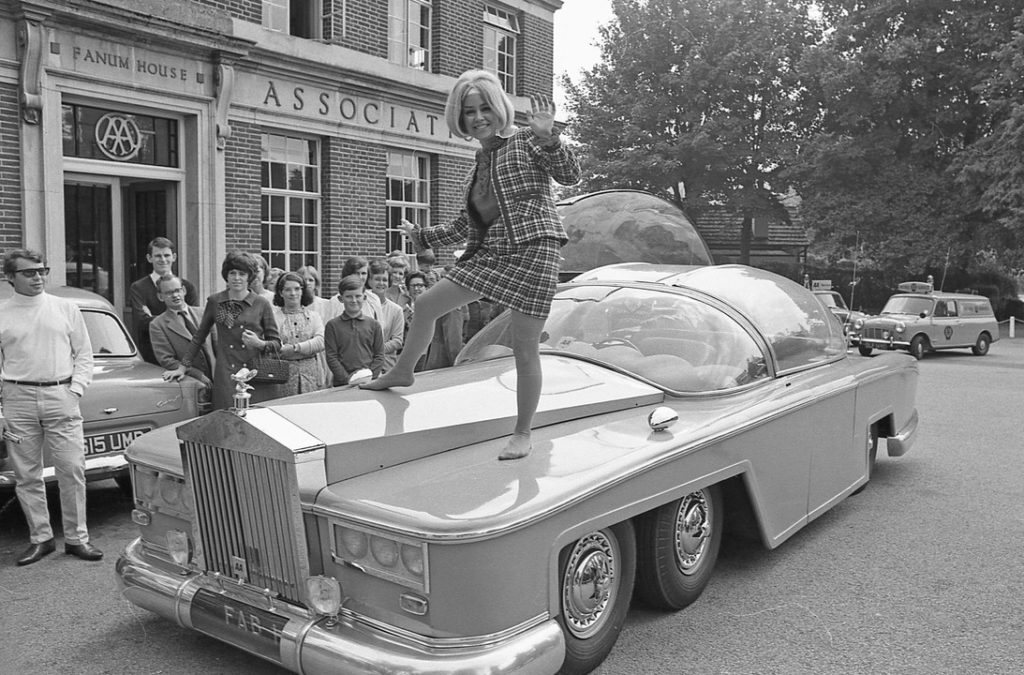 #37 – 1969 Dodge Charger Daytona + Camino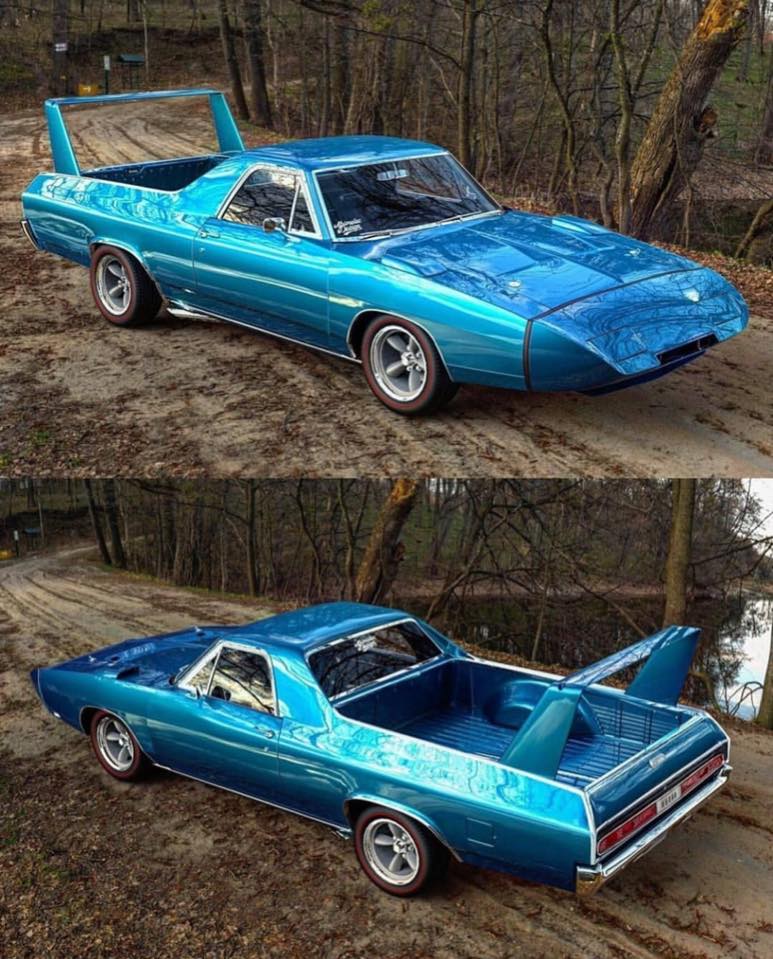 The Daytona was intended to be a high-performance, limited-edition version of the Dodge Charger produced in the summer of 1969 for the sole purpose of winning high-profile NASCAR races. It won two races in 1969 and another four in 1970 for a total of 6. The Daytona was built on the 1969 Charger's R/T trim specifications. The Daytona was equipped with a 440 cu in Magnum engine as standard and it also carried a heavy-duty suspension and brake setup. Now, being very rare and highly collectible, 440-powered Daytonas reach into six-figure territory while 426 hemi-engined cars are passing the $300,000.00 mark.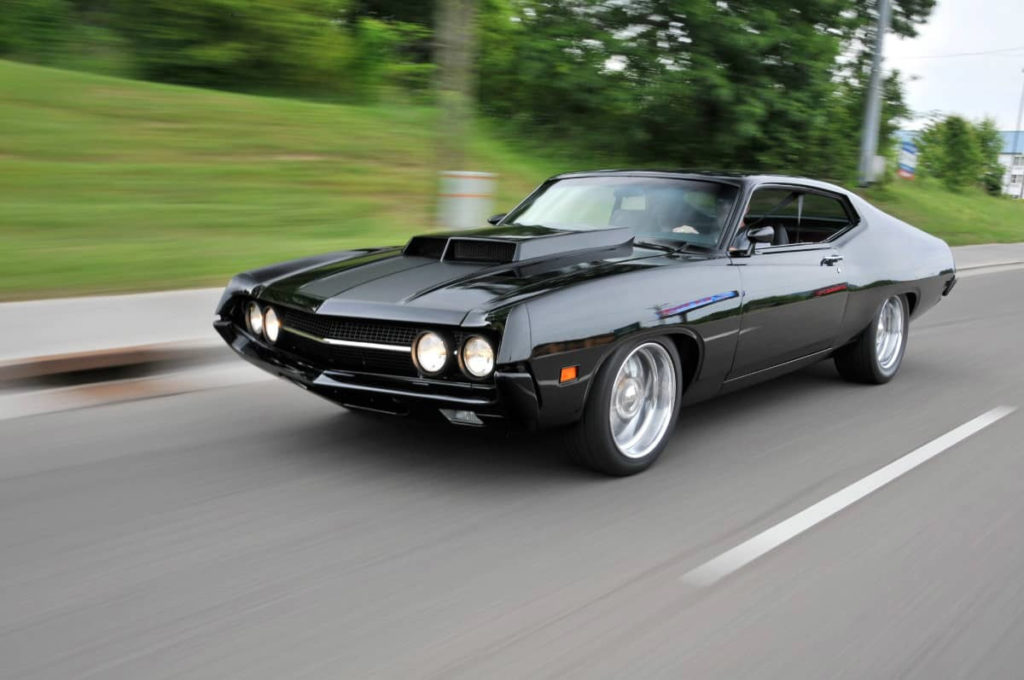 #36 – 1966 Rolls Royce FAB 1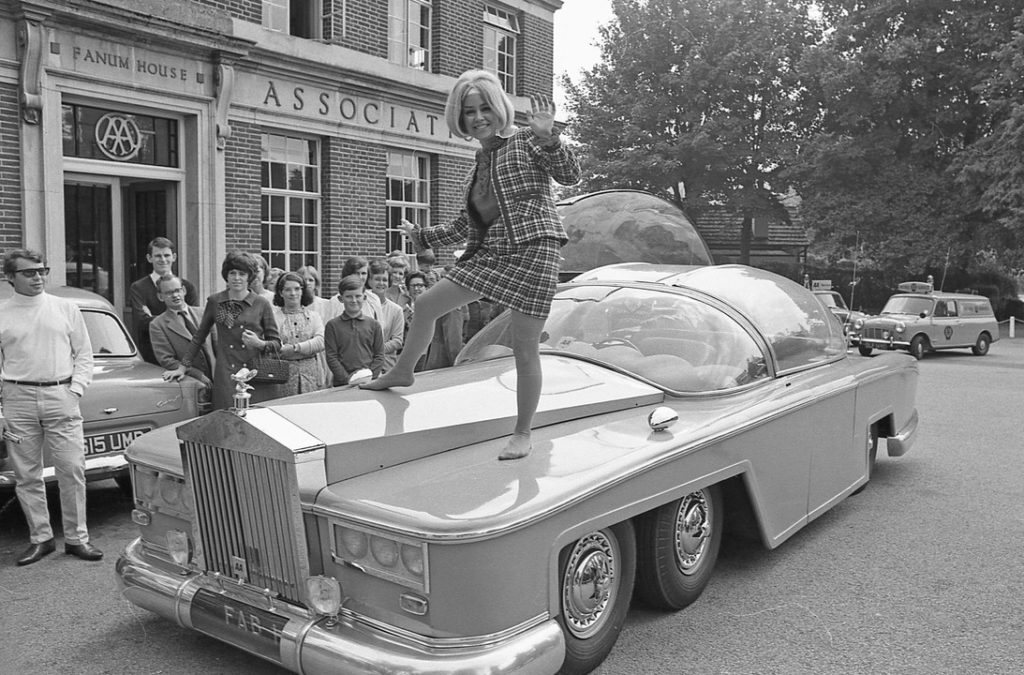 Who remembers the Rolls Royce 'FAB1'? For a long time it was just a model. Then in 1966 a full-sized replica of FAB 1 based on a "chinese six" (four front, two back – similar to the one in the original Italian Job film) was created. And it made history. This car is a replica. And while functional, is not actually a production car from Rolls Royce. One thing to note: it's wide. Much wider than the coach it was based on. The axles were widened to fit the width of the body. The body was a steel-covered framework moulded with filler to simulate the angles of the vehicle as seen in the TV series and films.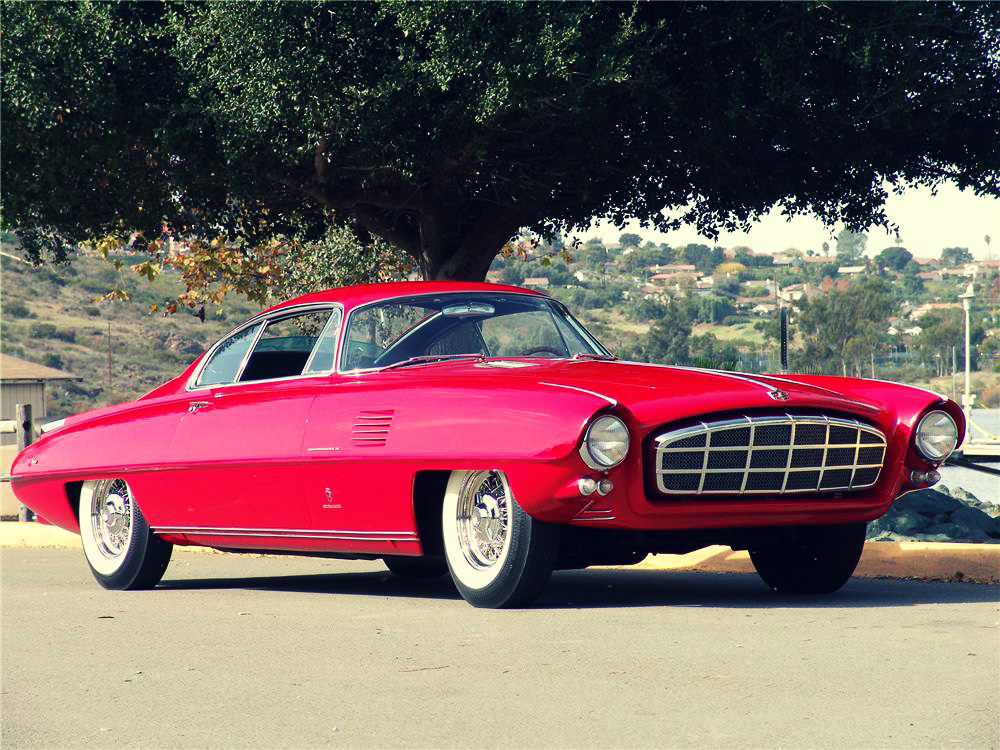 #35 – Ford Torino GT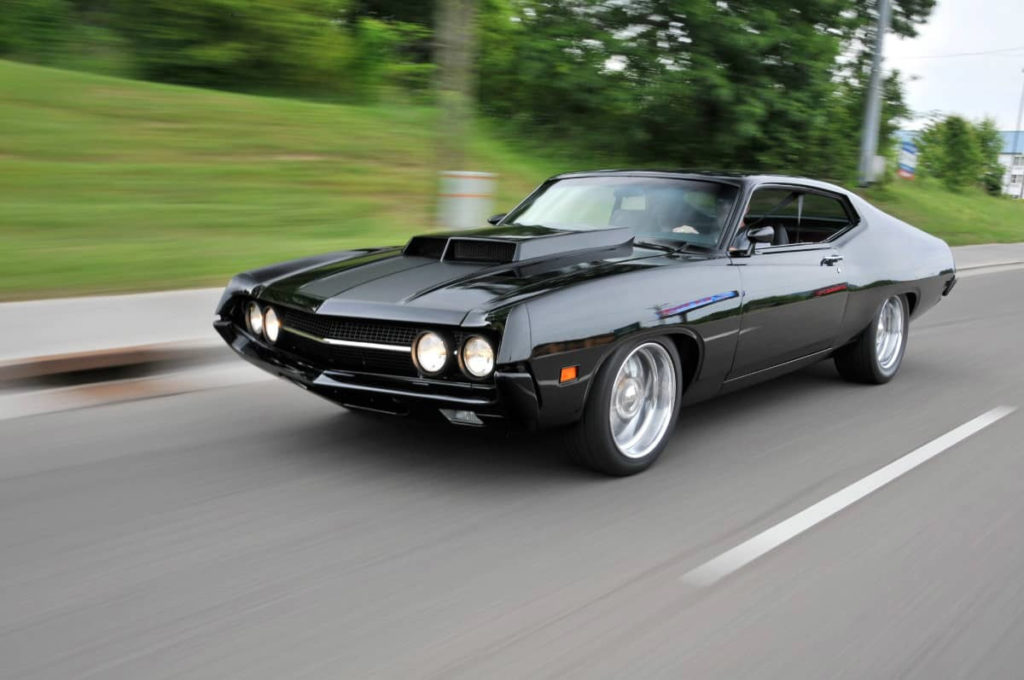 The Ford Torino GT was produced by Ford for the North American market between 1968 and 1976. Most were conventional cars, and generally the most popular models were the 4-door sedans and 2-door hardtops. However, Ford produced high-performance versions called the Torino GT and were equipped with huge powerful engines, such as the 428 cu in and 429 cu in "Cobra-Jet" engines. The GT was also available as a 2-door SportsRoof and convertible. While the "Torino Cobra" only came as a 2-door SportsRoof.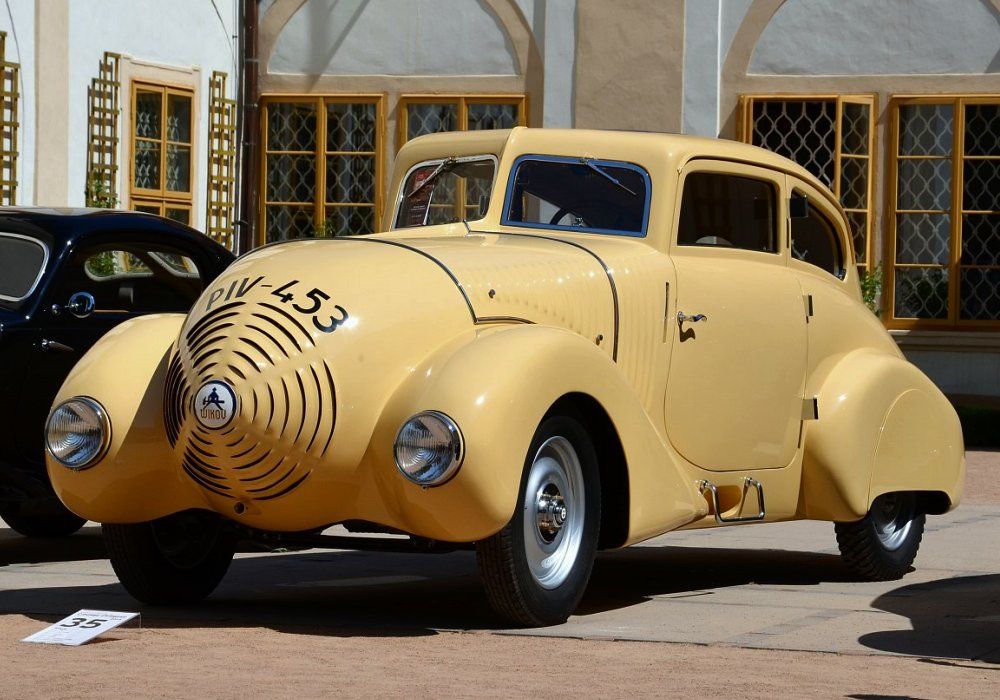 #34 – 1954 Desoto Adventurer II Concept Coúpe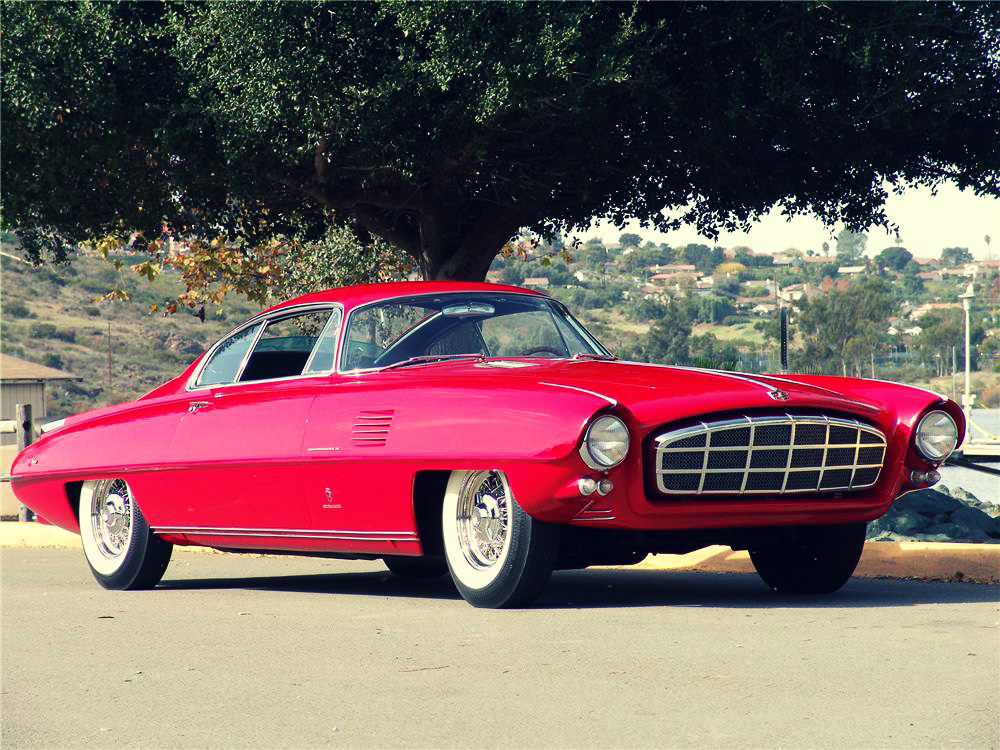 The Desoto Adventurer II was a concept build, like many, way before its time. One of the coolest features of this rare ride was its retractable roof that slid into the trunk like many of the common convertibles of today. The build was based on a Chrylser Imperial chassis and gets its muscle from a 271 V-8 Hemi engine. The designers of Ghia came together to create this rare but memorable concept. That is still considered to be one of the top 10 concept cars of all time.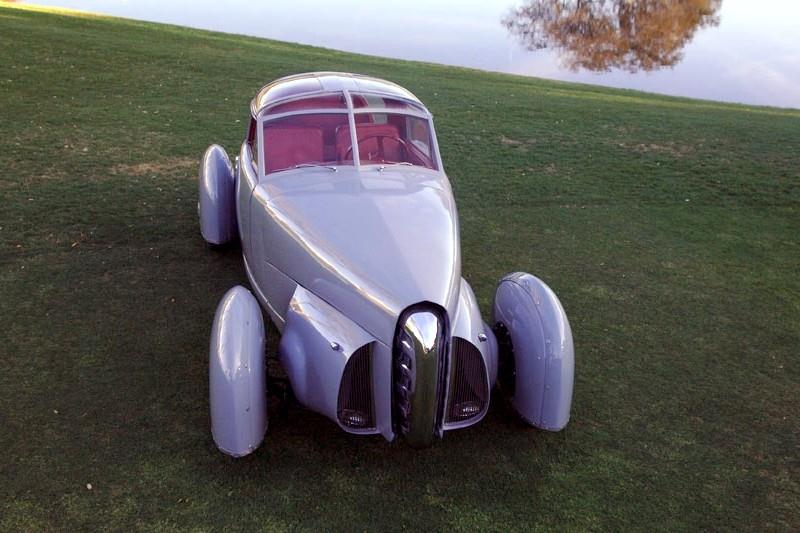 #33 – 1931 Wikov 35 Kapka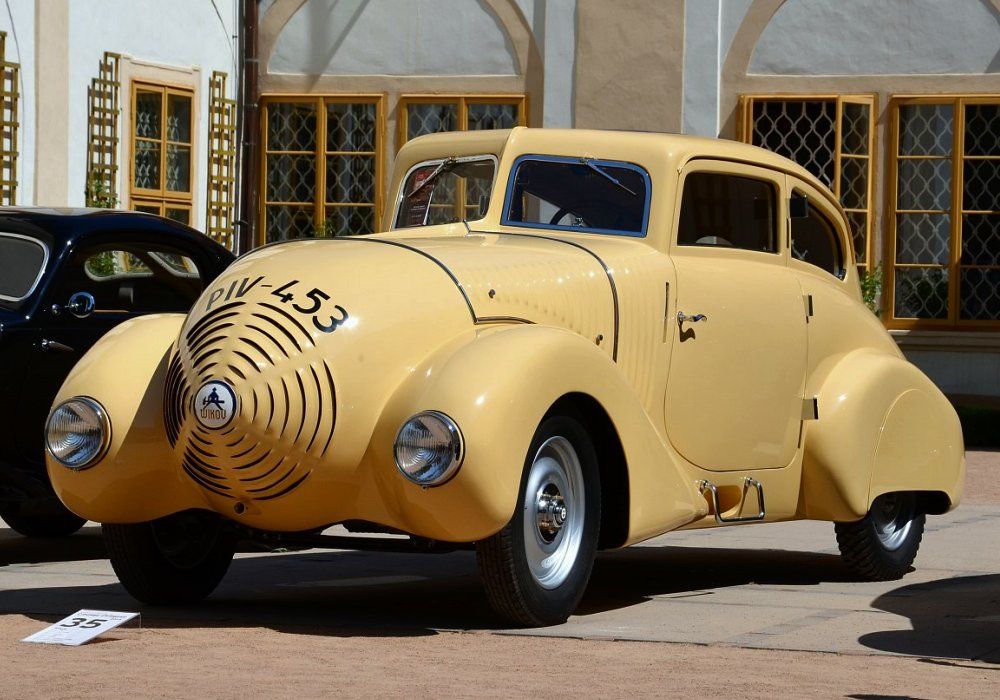 This unusual looking 2 door is the 1931 Wikov 35 Kapka. A Czechoslovakia car that share a lot of resemblance to the American Studebakers of the 1930s. The thing that really stands out though, is the design of the front end. This was done in an effort to be more aerodynamic, and was the first time something like this was ever considered in a Czech automobile.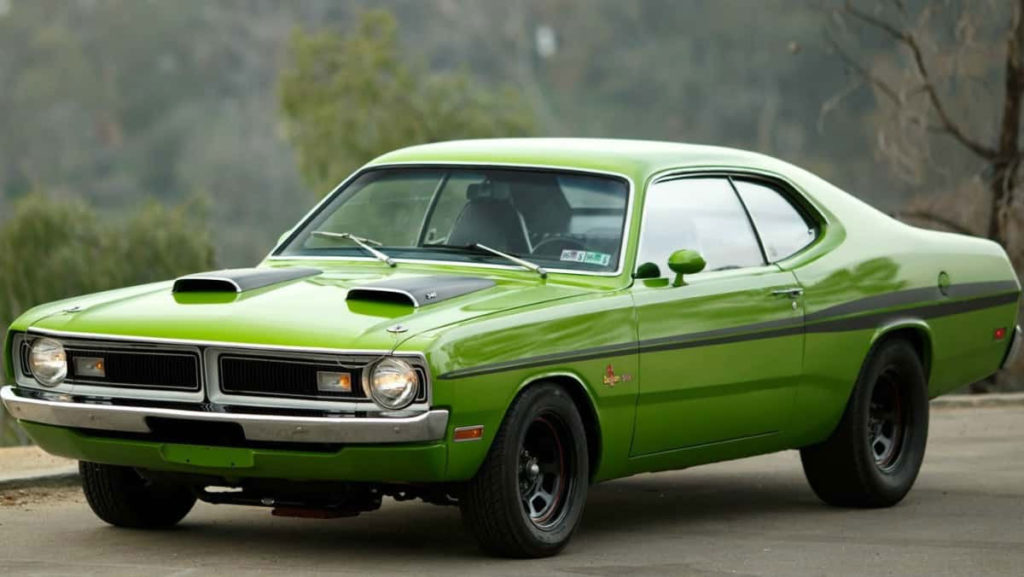 #32 – 1964 Tasco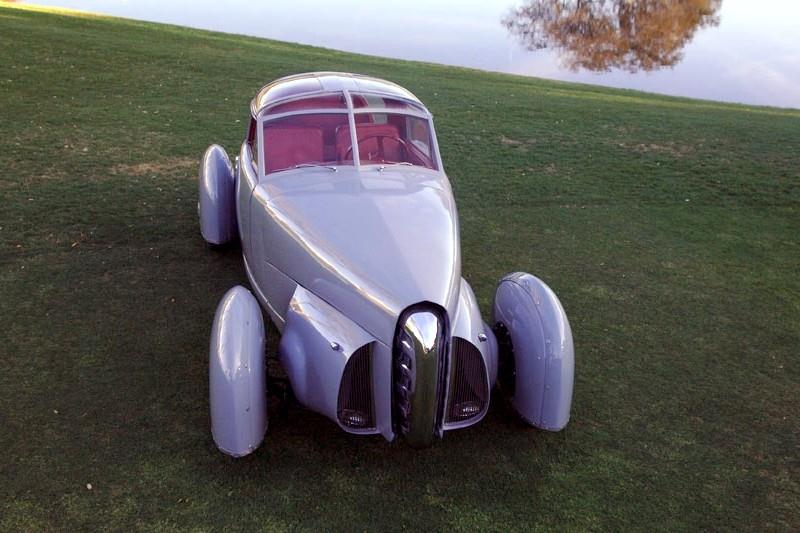 This one of a kind American sports cars is a creatively designed TASCO prototype from 1948. An acronym for The American Sportscar Company. Taking much of his inspiration from aircraft design, Gordon Beuhrig created this rare and memorable car. It was built using a 1947 Mercury chassis and engine, but with an aluminum body, airplane inspired controls and the worlds first T-top roof!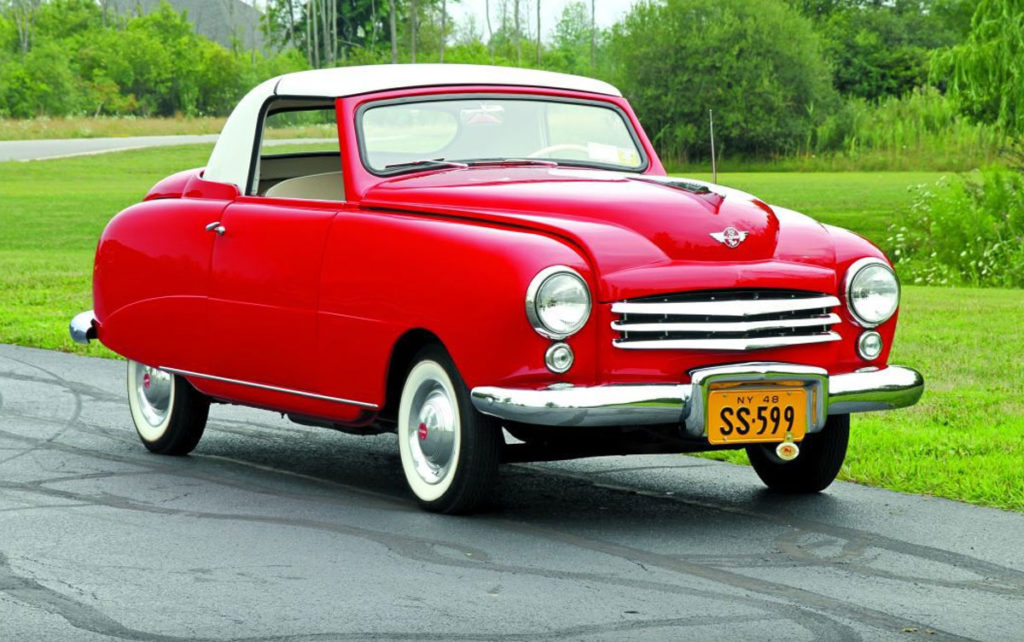 #31 – Dodge Demon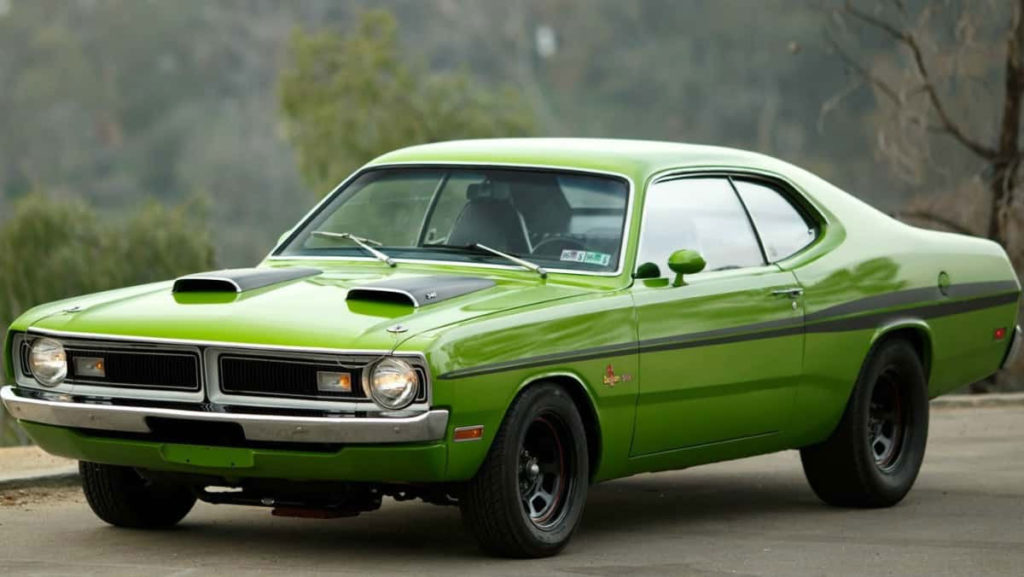 The Demon was introduced in two levels. It came with either a 198 cu in slant-six or a 340 cu in V-8. The larger of the two engines went hand in hand with the name, complete with cartoon devil and trident decals on the vehicle. In addition to the 340 cu in engine capable of producing 275 hp and 340 lb-ft of torque, the 1971 Demon 340 was also equipped with a synchronized floor-shifted 3-speed manual transmission, all-wheel drum brakes, a Sure-Grip differential, dual exhaust and the 14-inch wheels were wrapped wide-tread bias belted E70X14 Goodyear Polyglas GT tires.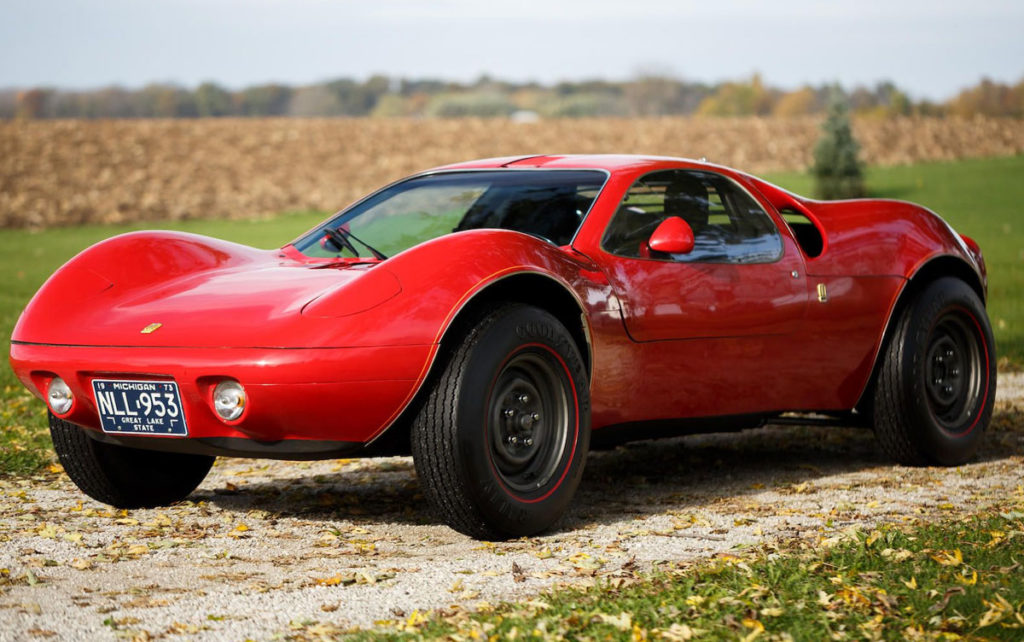 #30 – 1948 Playboy Convertible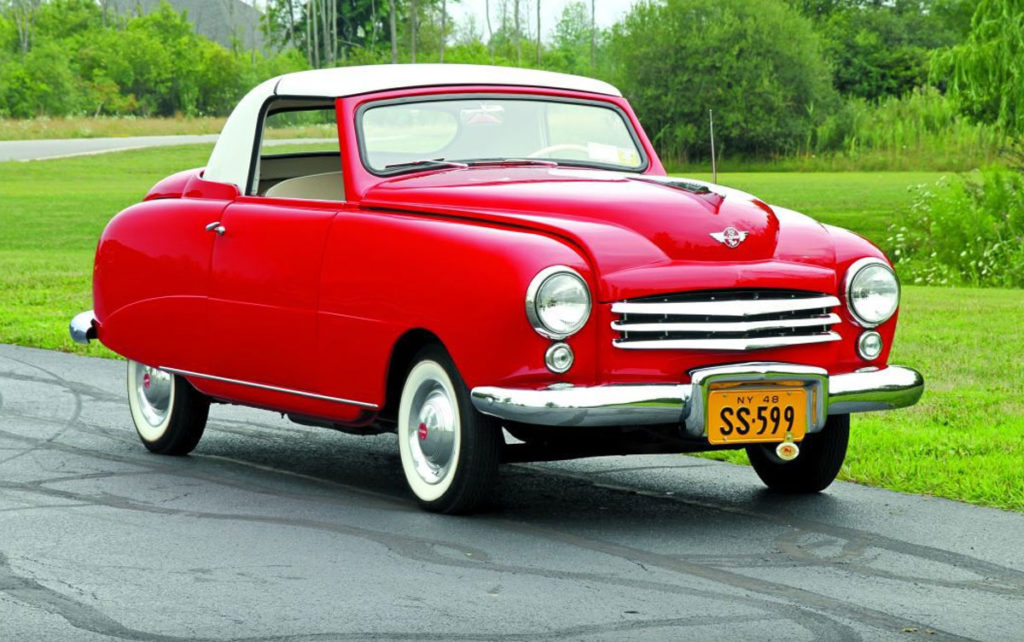 This is the 1948 Playboy Convertible. What was unique about this series of cars was it included a retractable hardtop that folded behind the seats when manually activated. The vehicles also had one row of seats. The Playboy Automobile Company founder Lou Horwitz, who previously sold cars for a living, came up with the design from his desire to bring a smaller and affordable vehicle to post-WWII America. Unfortunately, he only made 97 production cars before going bankrupt in 1951. There are around 43 surviving vehicles today.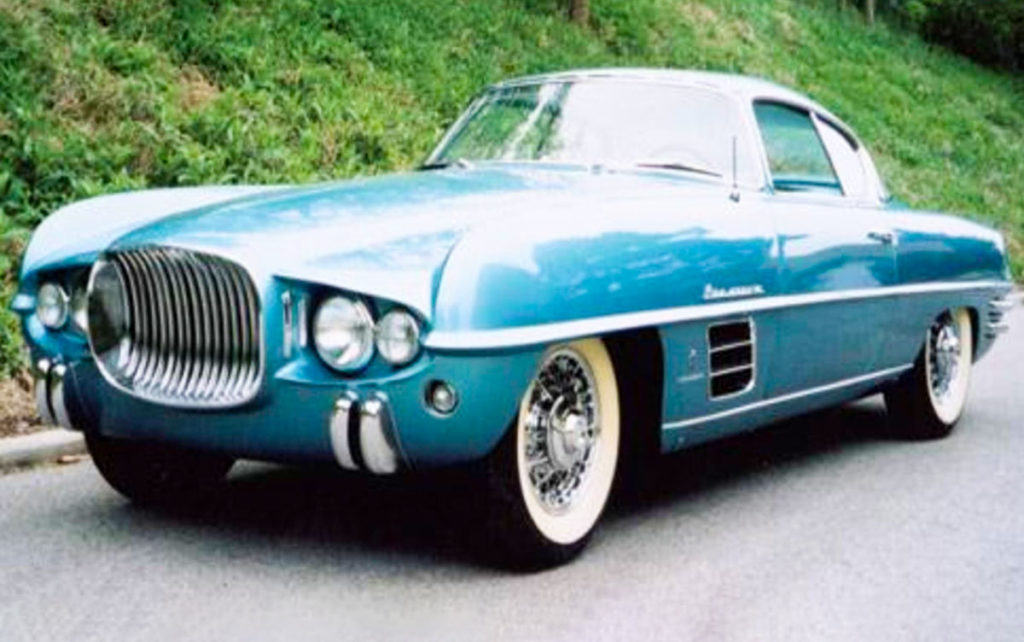 #29 – 1968 Molzon Corvair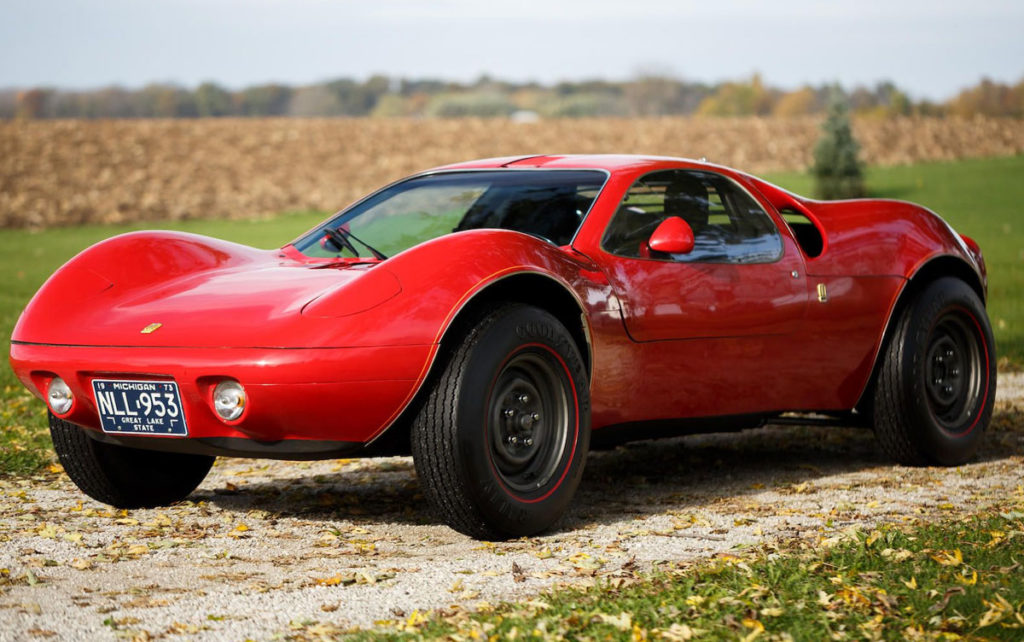 GM designer William "Bill" Molzon wanted a vehicle with faster acceleration than a Corvette and better handling than a Lotus. The concept he developed was the 1968 Molzon Corvair. It lived up to expectations, and he constructed it with a budget of only $2000. Molzon finished the car in 1969 and registered it as an "assembled vehicle" in Michigan in 1970. It took six years to complete. Despite the achievements, the vehicle remained dormant for 40 years until it sold for $41,800 in 2017.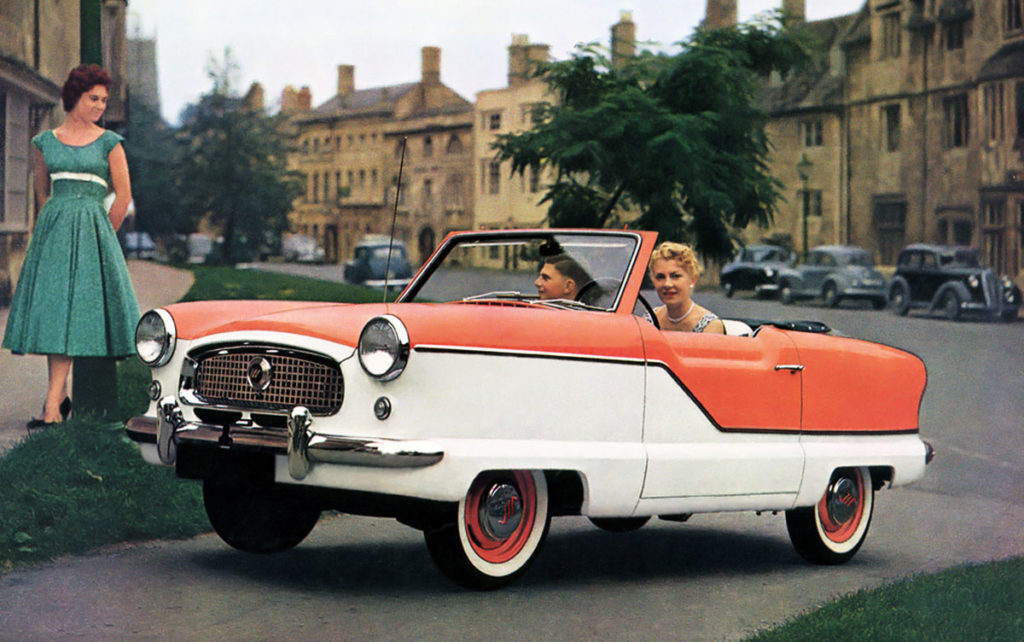 #28 – 1954 Dodge Firearrow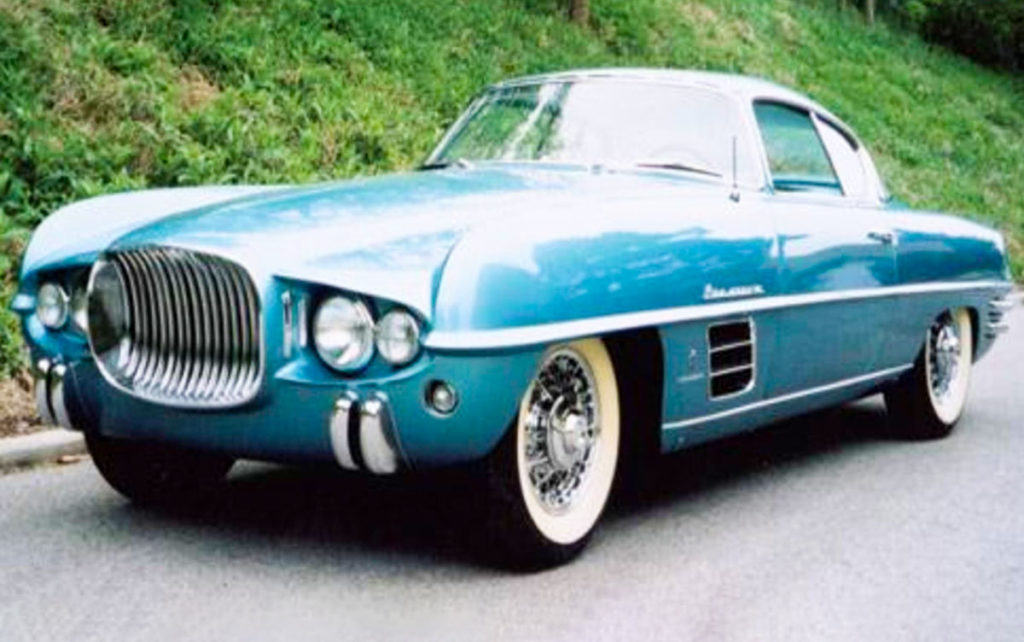 This is the 1954 Dodge Firearrow. Dodge commissioned Virgil Exner to help design ideas for a new striking vehicle, and the Firearrows were the result. The 1954 iteration was the third in the series. The other two were convertibles. It made its first appearance at the 1954 Detroit Automobile Show. Carrozzeria Ghia in Turin constructed the body of this vehicle. It used a 150-hp Red Ram Hemi V8 engine and had two seats. The Firearrow also had a small body compared to other Dodge production cars at that time.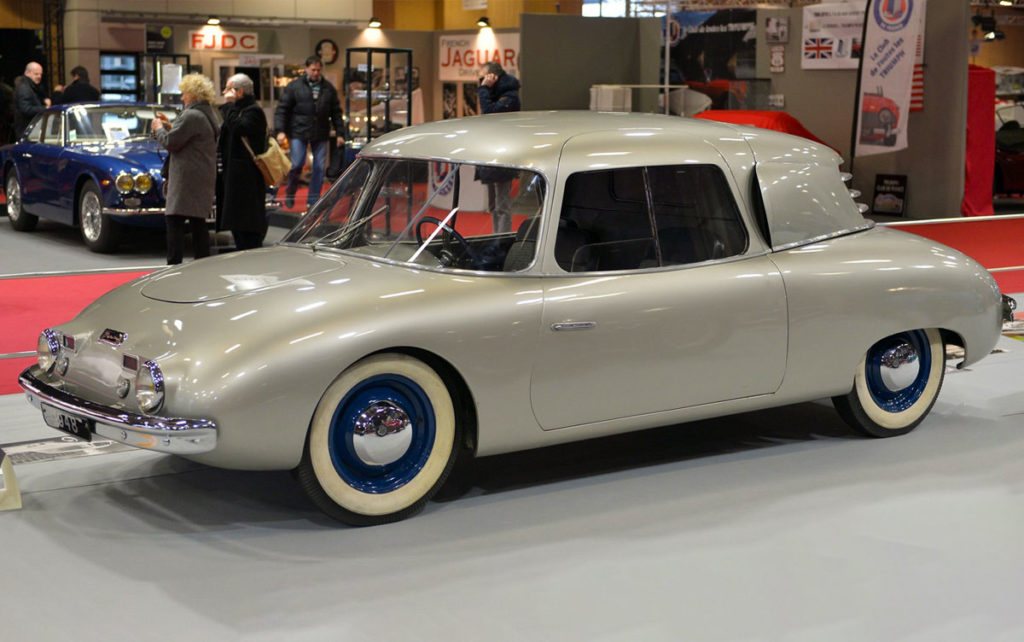 #27 – Nash Metropolitan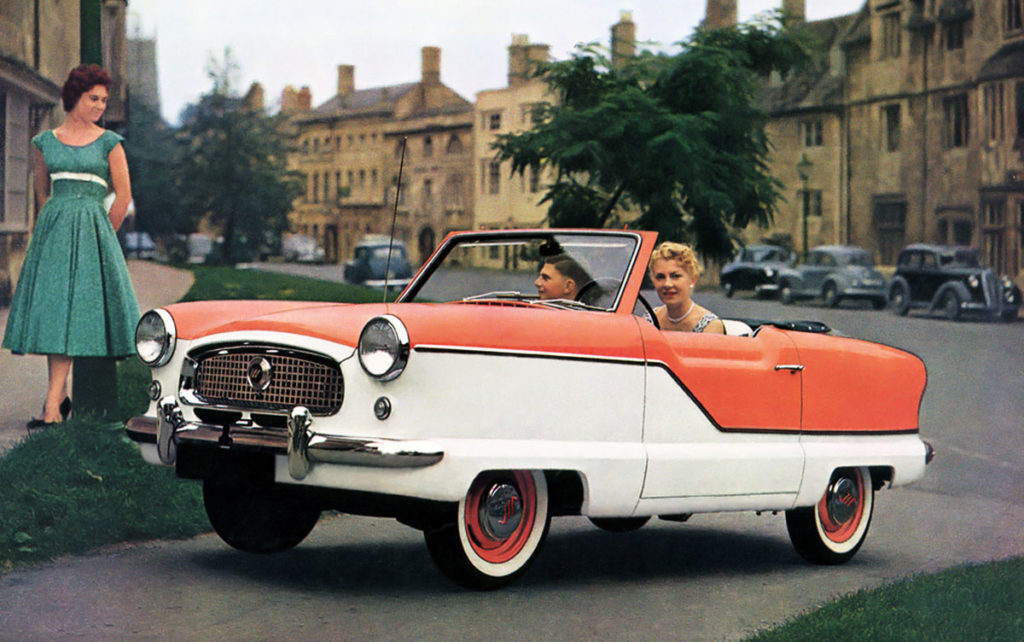 The Nash Metropolitan was constructed by the British Manufacturer Austin Motor Company and designed in Kenosha, Wisconsin. The idea behind the vehicle was to be the second car for the family. Many consider it the U.S.'s first sub-compact car, even though no one had coined the term yet. Production started in 1953, with Austin producing 95,000 Metropolitans over the following years. It was less than 13 feet and had two doors and two seats. The car's success helped spur General Motors, Ford, and Chrysler to make compact cars.
#26 – 1948 Wimille Prototype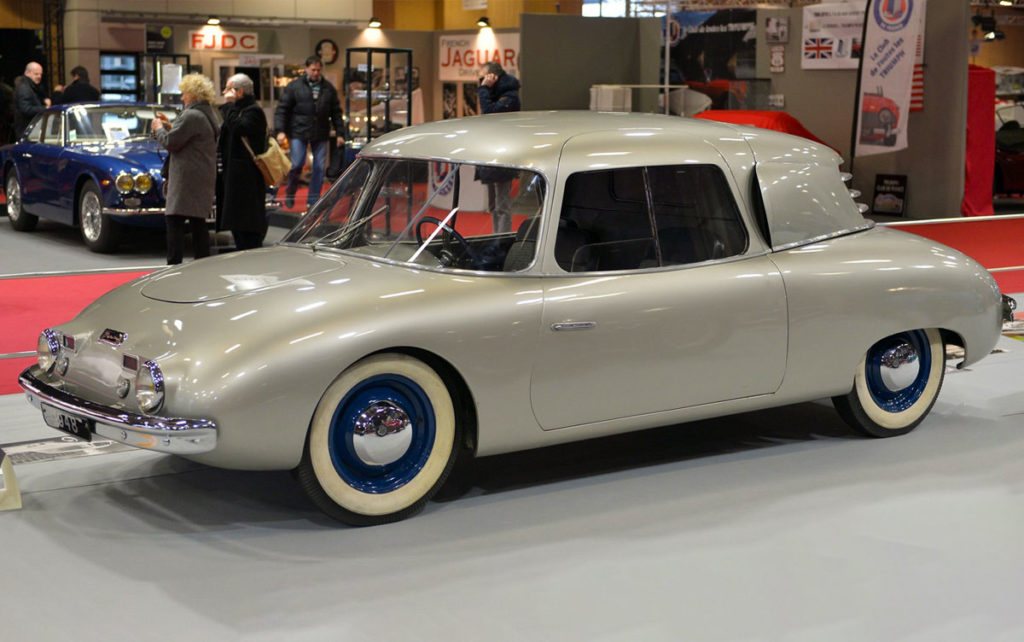 French Grand Prix motor racing driver Jean Pierre Wimille designed aerodynamic cars. The pre-war Auto Union inspired him. Appropriately titled the J-P Wimille, he manufactured these vehicles with the aid of associates from 1946 to 1950 in Paris. The one in the picture is from 1948. He included a mounted 22 hp Ford V-8 in the car. He showed off the concept at a 1948 Salon de l'Automobile, saying it was "today's car for the future." Wimille created around twenty of them.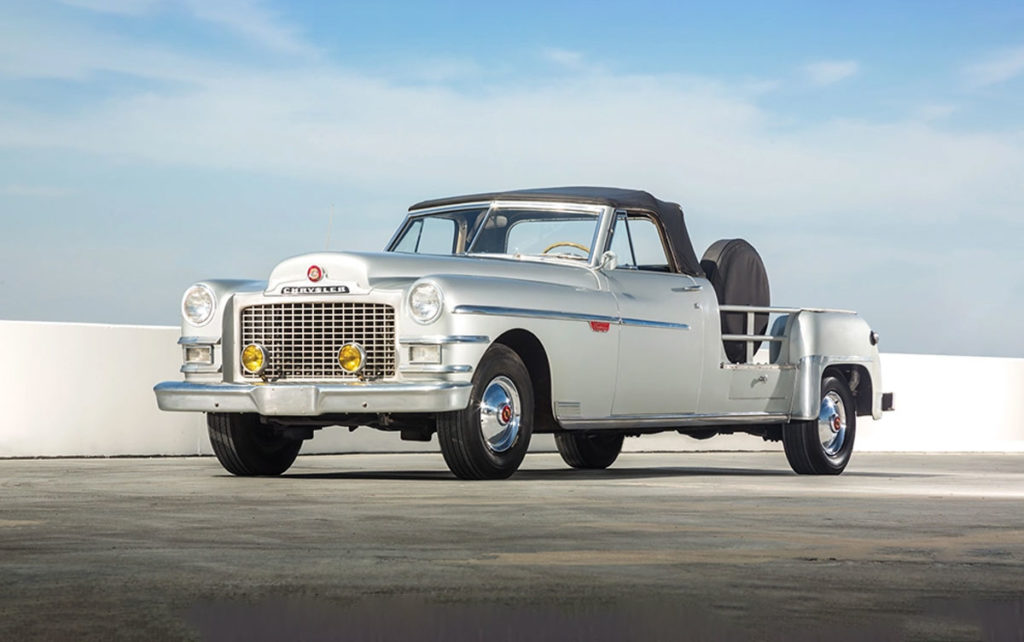 #25 – 1964 Ford P68
In 1967, Ford withdrew from sports car racing due to new FIA rules. They needed a new car and built a prototype with research engineer Len Bailey designing the car and Alan Mann Racing at Weybridge, Surrey, UK, constructing it. Ford named the vehicle the P68 aka 3L GT. The car made its debut at BOAC 500 race in 1968 at Brands Hatch in Kent county, where it did not finish. Subsequently, the same pattern followed every other race. The car started robustly, but it met mechanical and electrical problems at high speeds.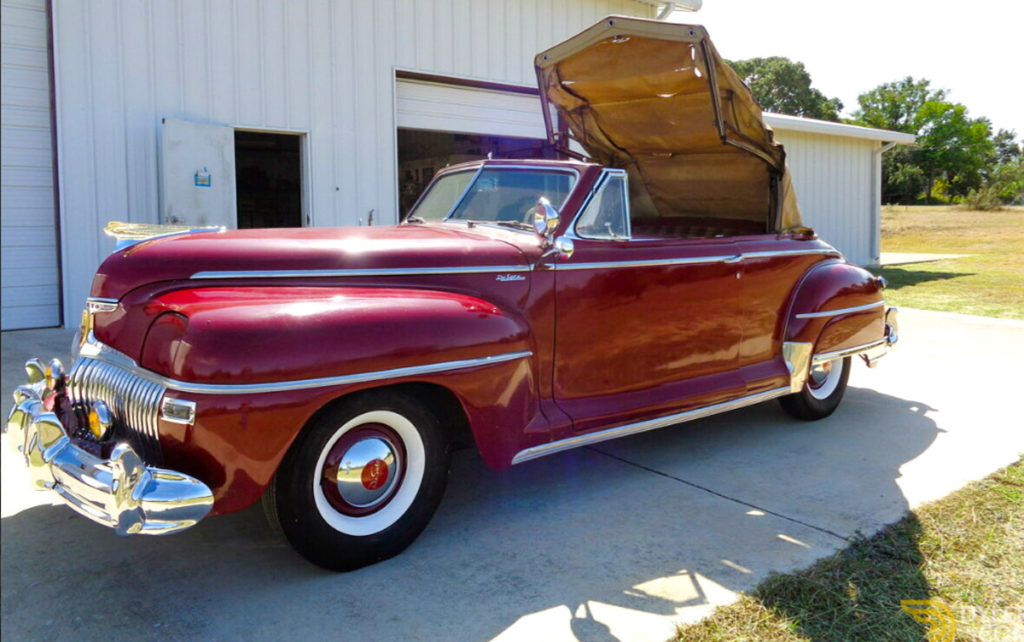 #24 – 1950 Chrysler Camera Car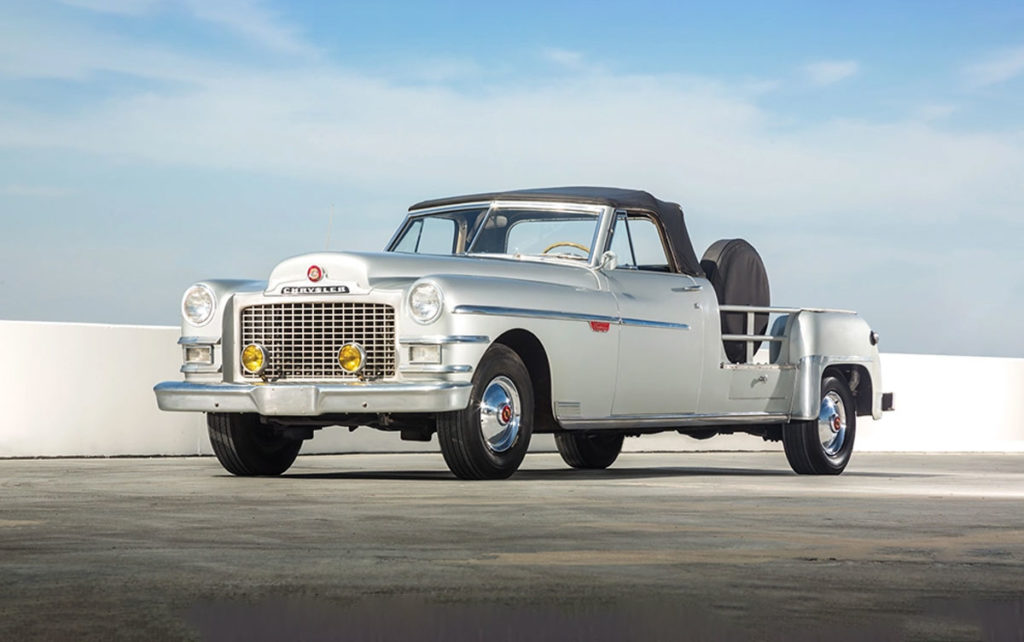 Chrysler Engineering designed and built two cars explicitly for filmmaking. These Chrysler Camera Cars were provided to Hollywood studio RKO by the company. Howard Hughes owned RKO at the time. The vehicle had a convertible top and counterweights under the bed. The design made it easy for the driver and crew to communicate. The Camera Cars had a top speed of 95 mph with a horsepower of 180. Modified SUVs are more common on film sets thanks to adaptability and availability in modern times.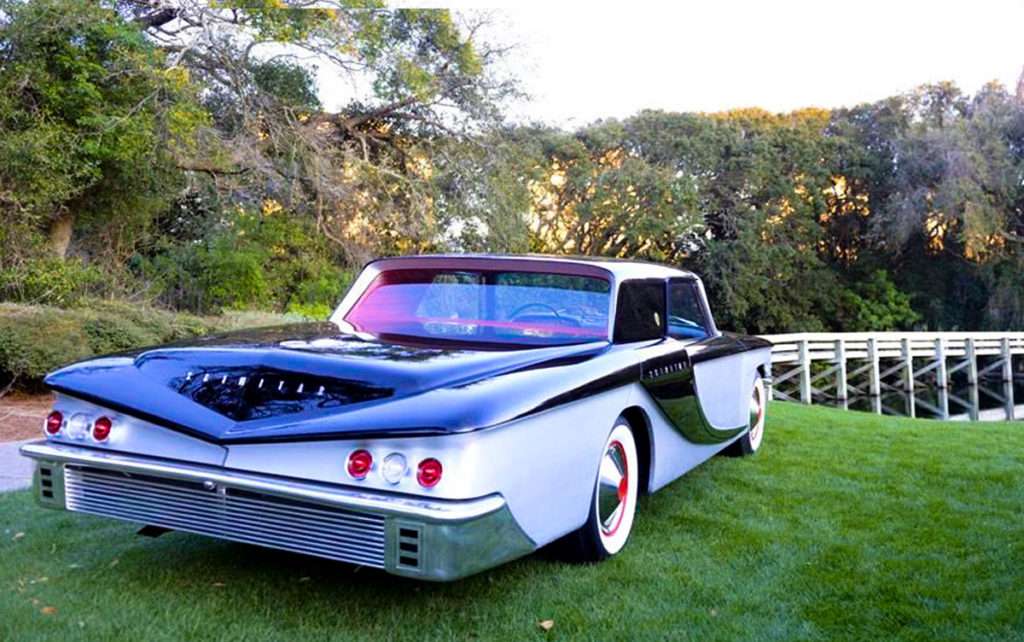 #23 – 1942 Desoto Coupe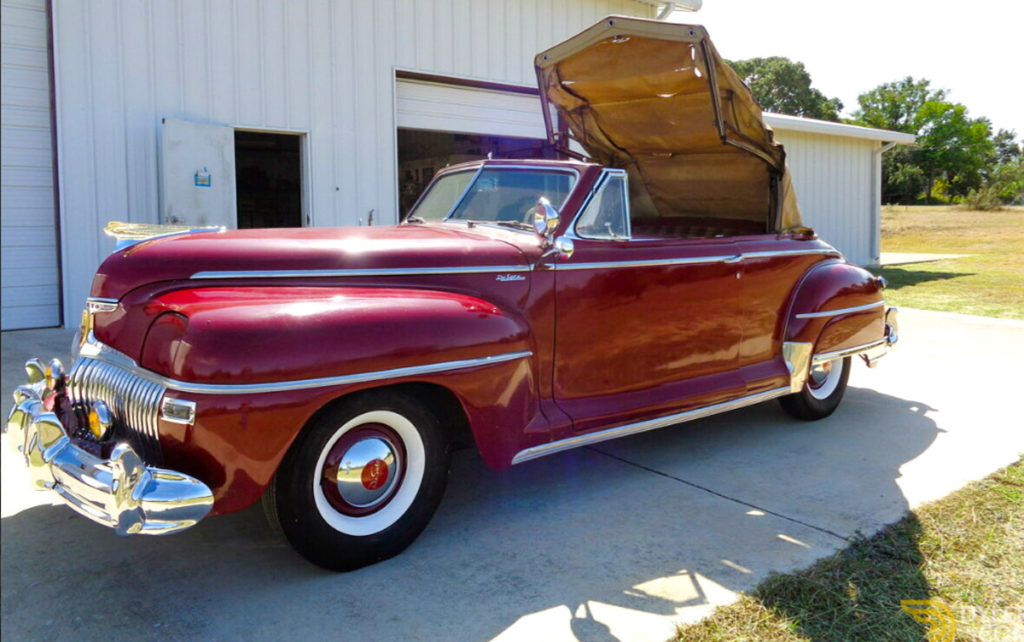 Chrysler created 81,065 DeSoto Sixes in 1929. In 1934, Chrysler prioritized DeSoto's over Dodge branding and gave these cars Airflow bodies which induced a smaller wheelbase. In 1935, Chrysler introduced the Airstream, which sold better than the Airflow models. The Airstream design was similar to past Desoto's though slightly modernized. However, the most significant change in DeSoto Sixes came with the 1942 model with pop-up headlights. It was the first mass-produced vehicle in North America to include them. DeSoto sold the addition as "Air-Foil" lights.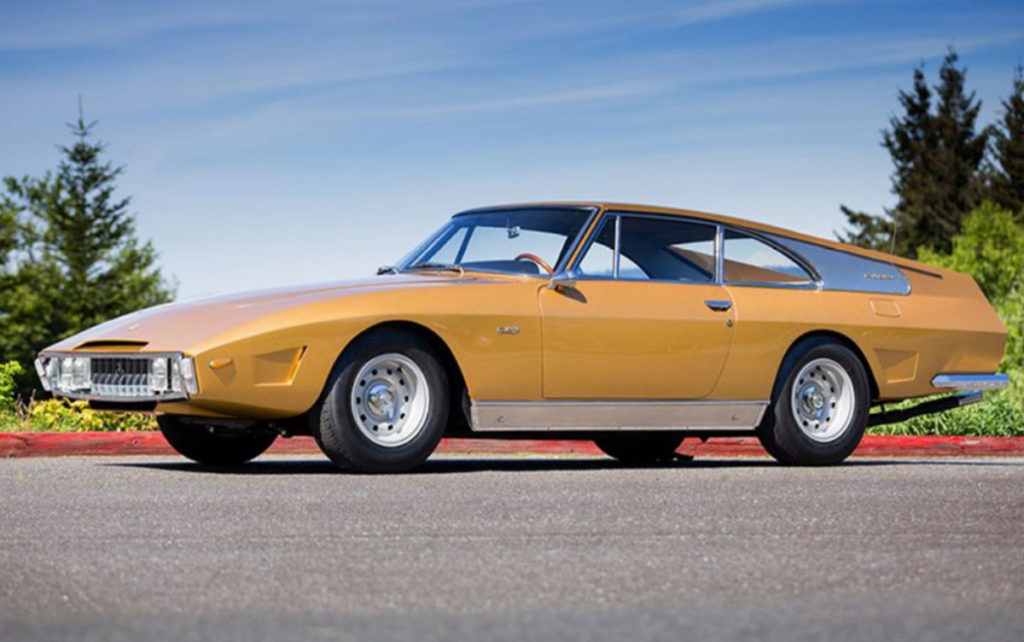 #22 – 1959 Scimitar All-Purpose Sedan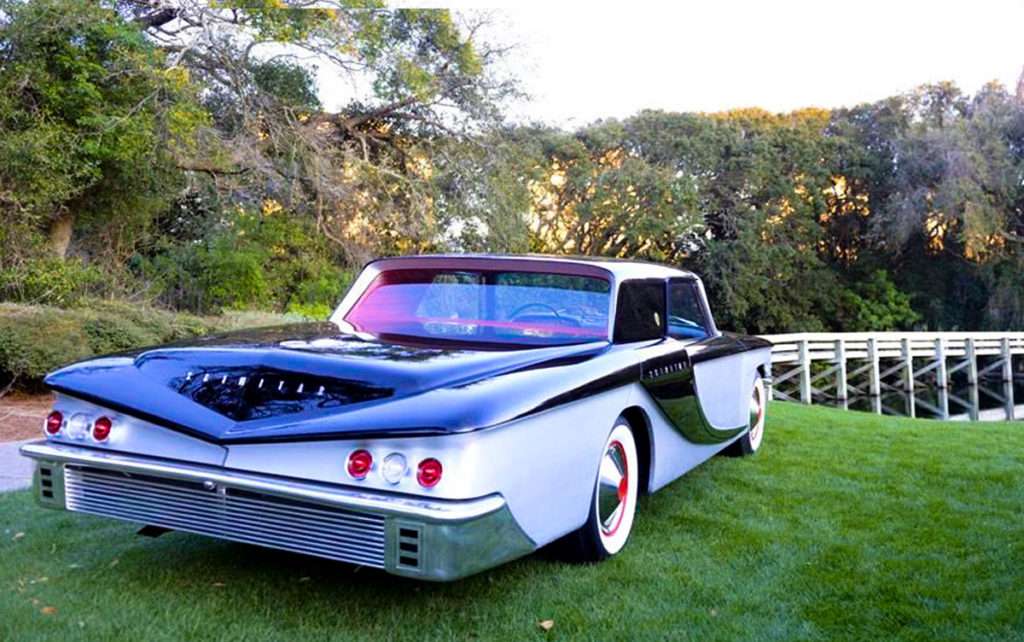 Designer Brook Stevens designed the 1959 Scimitar All-Purpose Sedan as a vehicle that could meet a family's needs. The car used a Chrysler New Yorker chassis along with aluminum. The roof could slide open and reveal a cargo area. Stevens would later incorporate the idea in the Studebaker Wagonaire. Reutter Karosserie completed the coach work. When the Scimitar All-Purpose Sedan roof was open, it could move bigger and taller objects. The vehicle debuted at the 1959 Geneva Motor Show. We think that is very cool.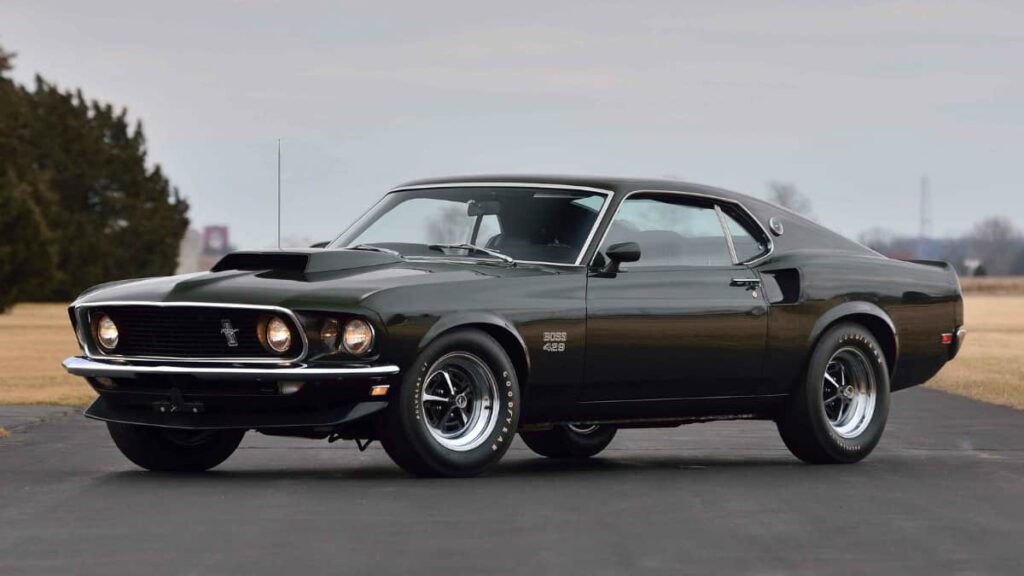 #21 – 1966 Ferrari 330 GT Navarro Special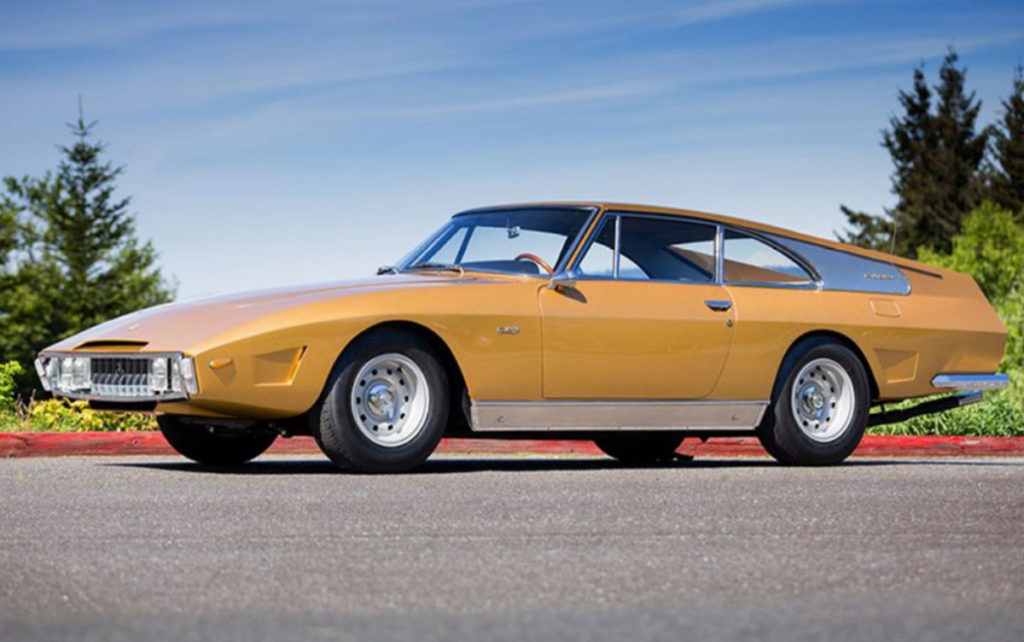 The Ferrari 330 series was released between 1963 and 1968 and replaced the Ferrari 250 GT 2+2. The first in the series was 330 America. It looked very similar to the Series III 250 GT/E minus a new designation "America" badge on the back. It also used the same chassis. The difference, however, was that 330 America had a new 4.0L Tipo 209 V12 engine. The 330 GT 2+2 replaced the 330 America in 1964. This one had quad headlights, a wider grille, and a new nose and tail. Ferrari produced around 1080 models from this series. The 365 GTC/4 Daytona eventually replaced these in 1968.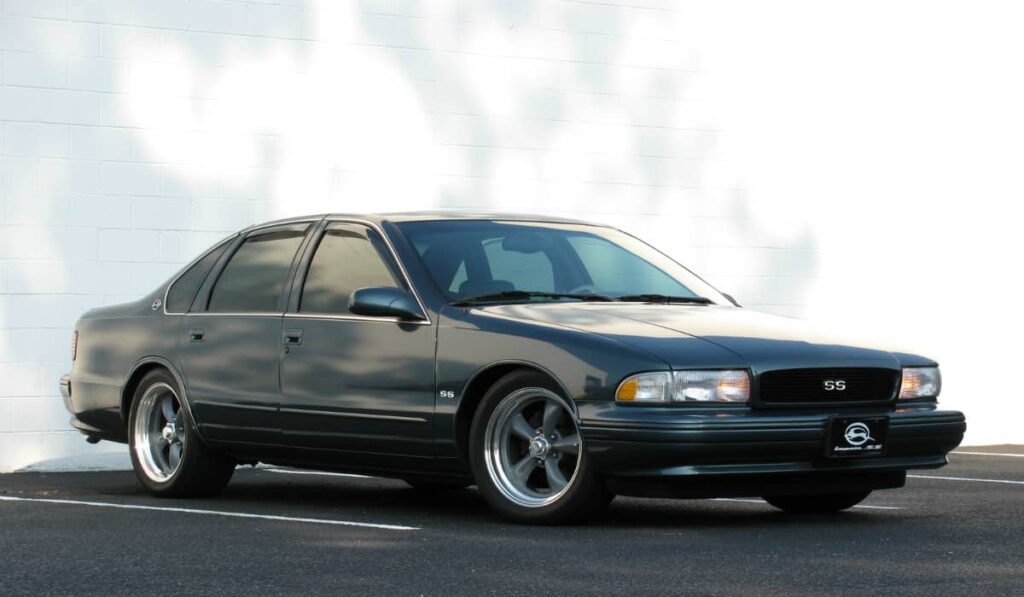 #20 – 1969/1970 Ford Mustang Boss 429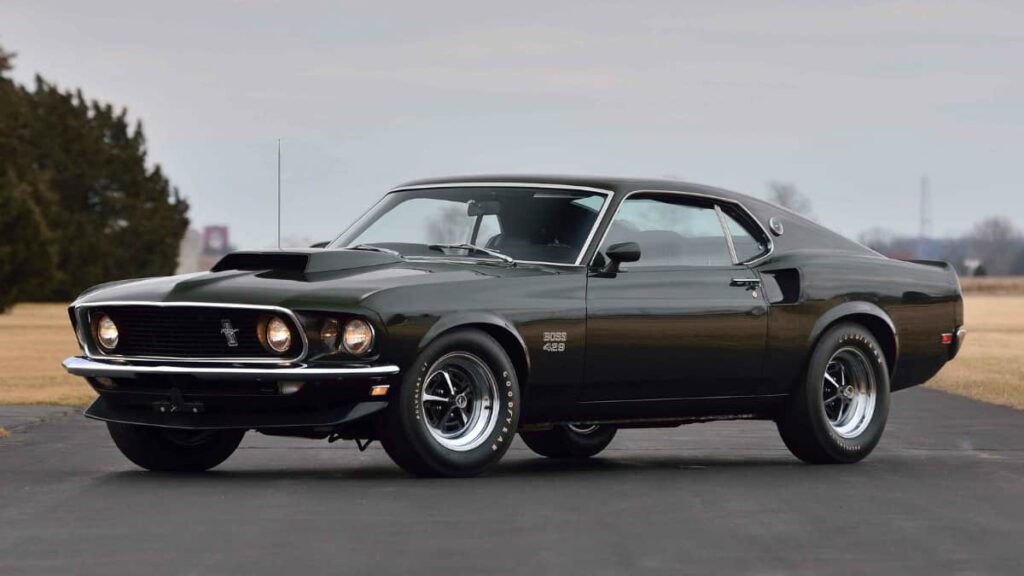 The Boss 429 Mustang is a high performance variant of the Ford Mustang that came out in in 1969 and 1970. Also known as the "Boss 9", it is arguably one of the rarest and most valued muscle cars to date. Its origins came about as a result of NASCAR when Ford was seeking to develop an engine that could compete with Chrysler's famed 426 Hemi in NASCAR's Sprint Cup Series. After much consideration, Ford decided that the Mustang would be the car that would house this new engine. These cars are highly sought after and can fetch up to $417,000.00 at auction.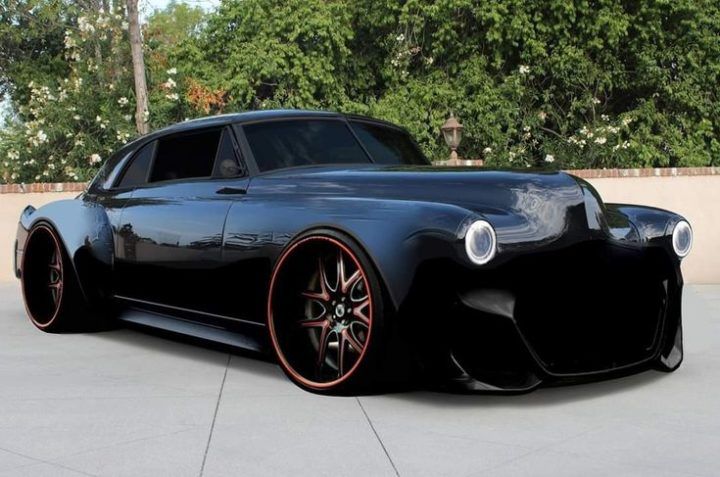 #19 – 1994–96 Chevrolet Impala SS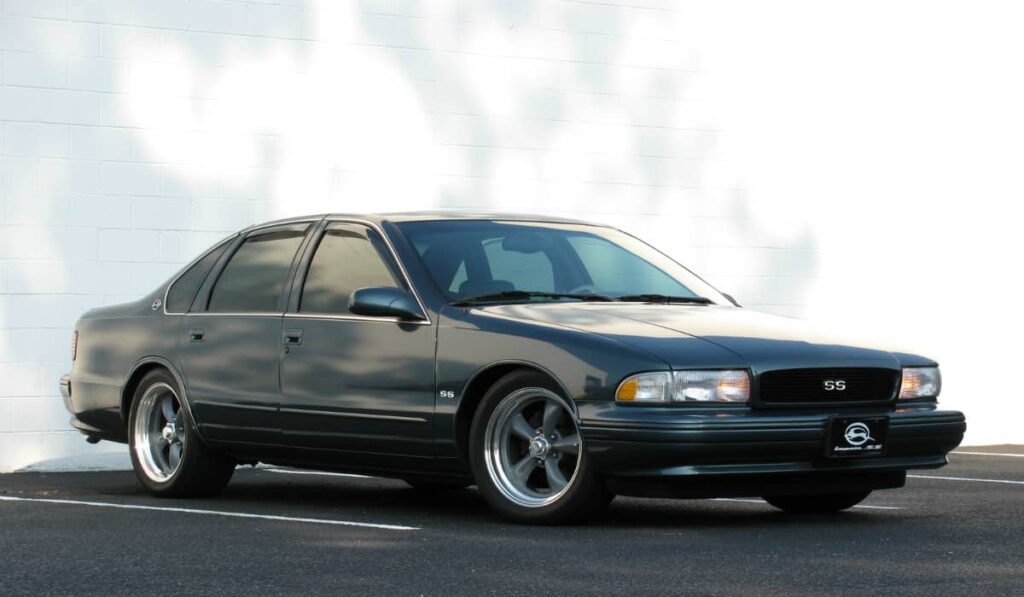 The Impala SS went into production on February 14, 1994, at GM's Arlington plant in Texas and was almost identical cosmetically to the concept car. In essence, the car was a high-performance version of the Caprice. Its base and as such got most of the equipment from the Caprice 9C1 police package, formerly available only to law enforcement and government agencies. The pack comprised of a reinforced, sport-tuned suspension, a high-capacity reverse-flow cooling system, transmission cooler, dual exhaust, and a high-output electrical system, not to mention disc brakes all the way around.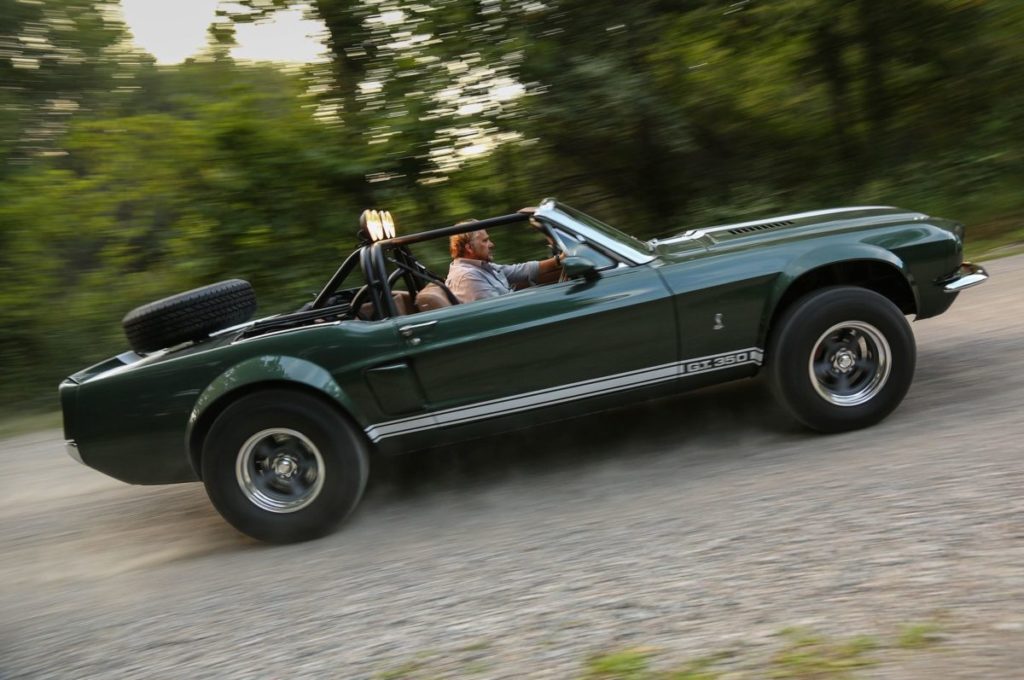 #18 – 1949 Blacked-Out Cadillac Coupe Deville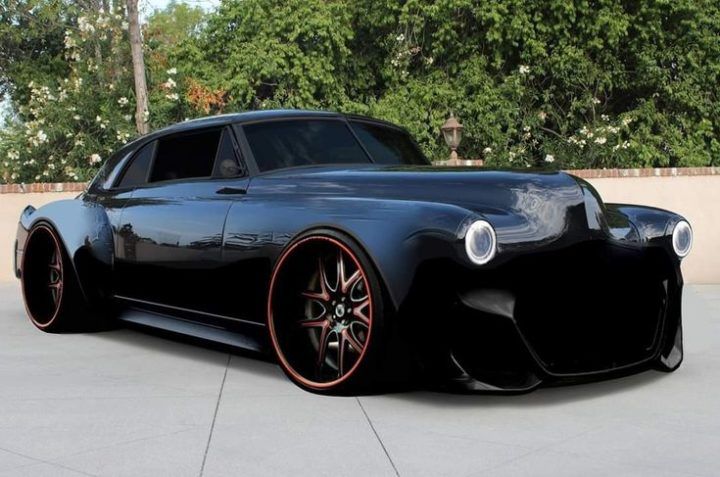 What a beast! Someone took a '49 Deville (already a sweet ride) and blacked it out completely. The blacked out look turns this sweet muscle car into a gnarly muscle monster!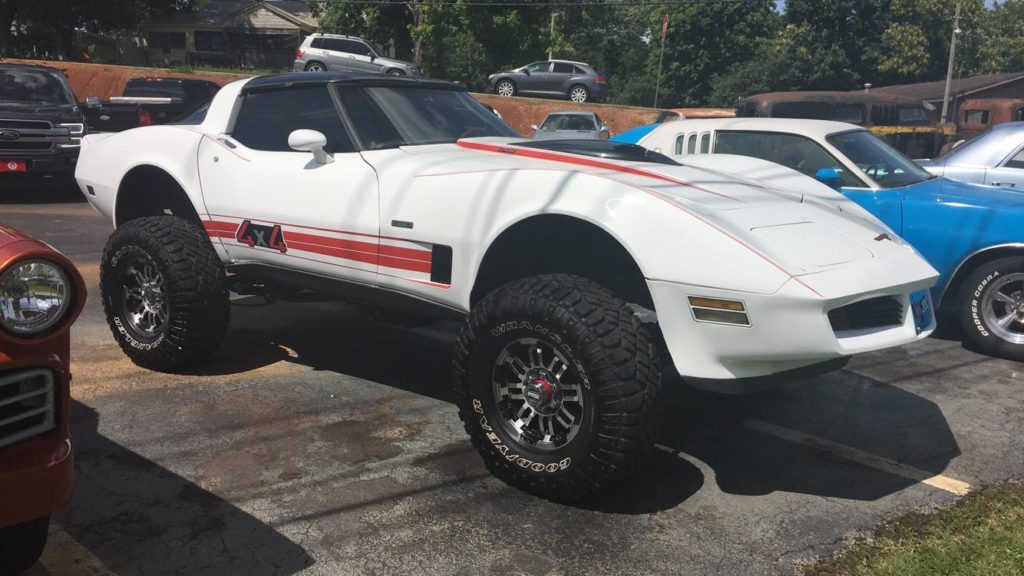 #17 – Ford GT 350 Off-Road Package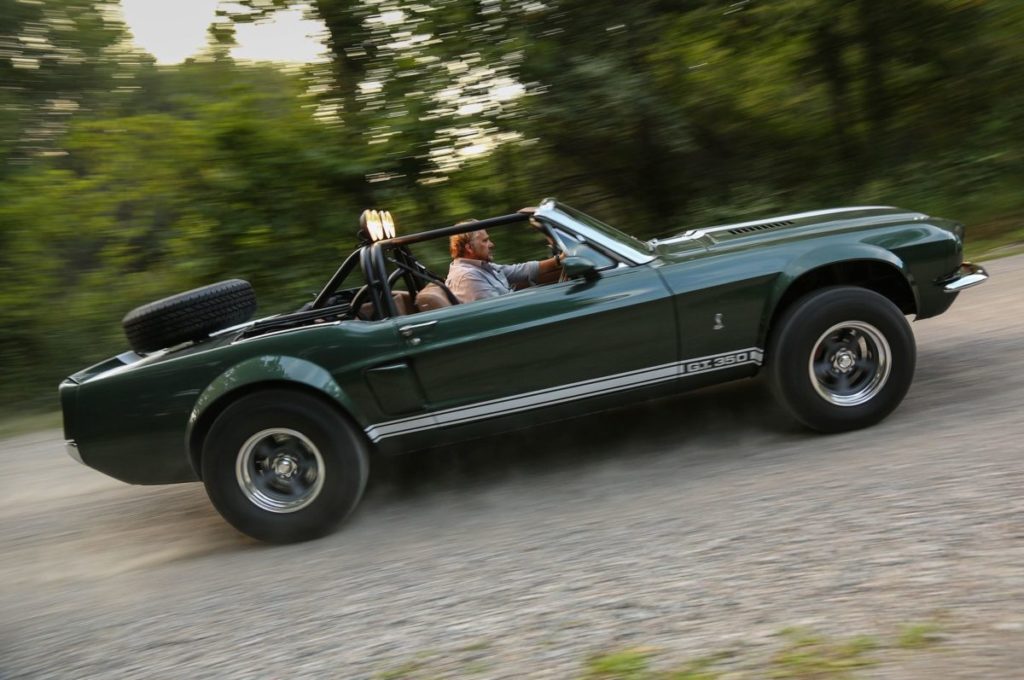 We can't stop staring. This thing was made to tear up the off road! From the oversized tires, to the roll bar to the night lights. This thing is an absolute hoss. Can you imagine being out on a nature hike and hearing a Ford FT350 come roaring around the corner kicking up dirt, dust and rocks? That would be cool. Another off road one coming up….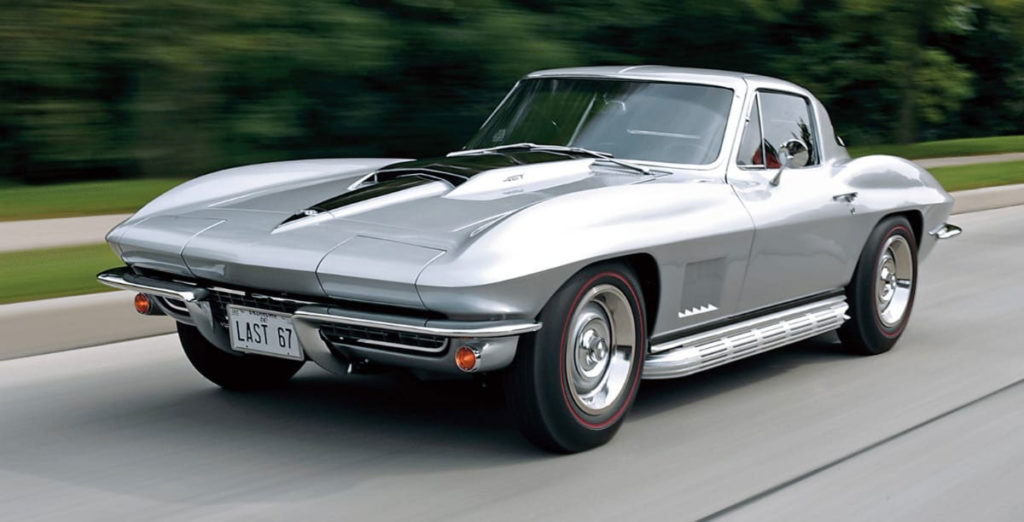 #16 – 1979 Chevy Corvette 4×4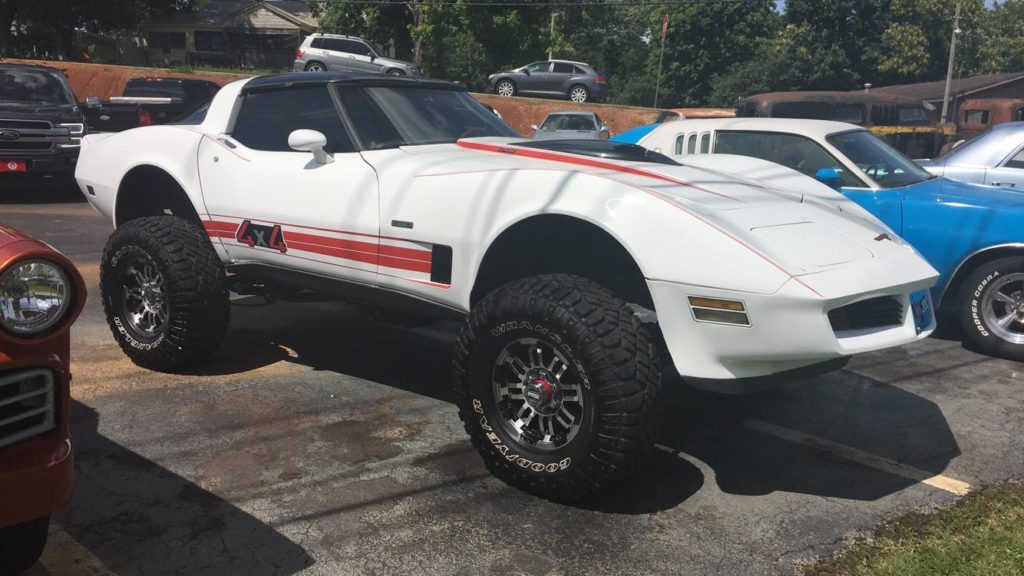 Goodyear Wrangler tires with the massive tread, jacked up Chevy Corvette 4×4…my goodness! What it would be like inside of one of these bad boys cruising the sand dunes of the western deserts. Wow.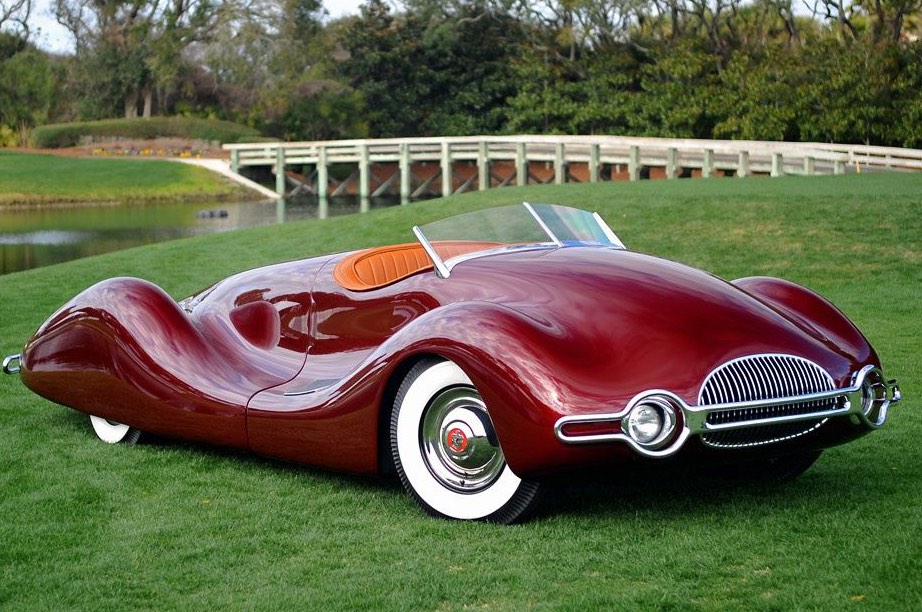 #15 – 1967 Chevrolet Corvette L88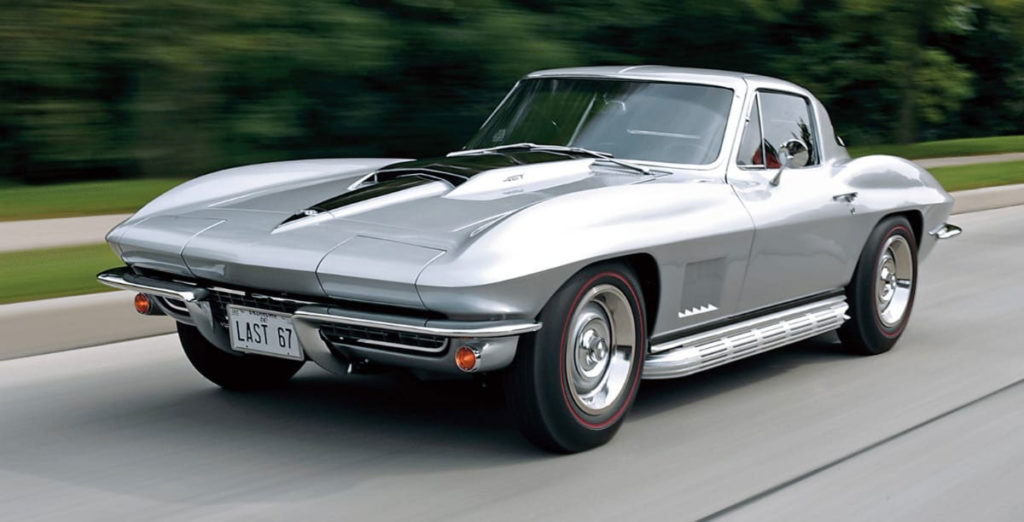 The 1967 Sting Ray was the last Corvette of the second generation, and refinements done throughout five years made it the best of the line. The ultimate Corvette motor for the 1967 was coded L88, which was even wilder than the L89, and was as close to a pure racing motor as Chevrolet had ever offered in regular production. Although the L88's factory rating was advertised having 430 bhp at 4600 rpm, but the engine's true rating was said to be about 560 bhp at 6,400 rpm. Only 20 of these were produced.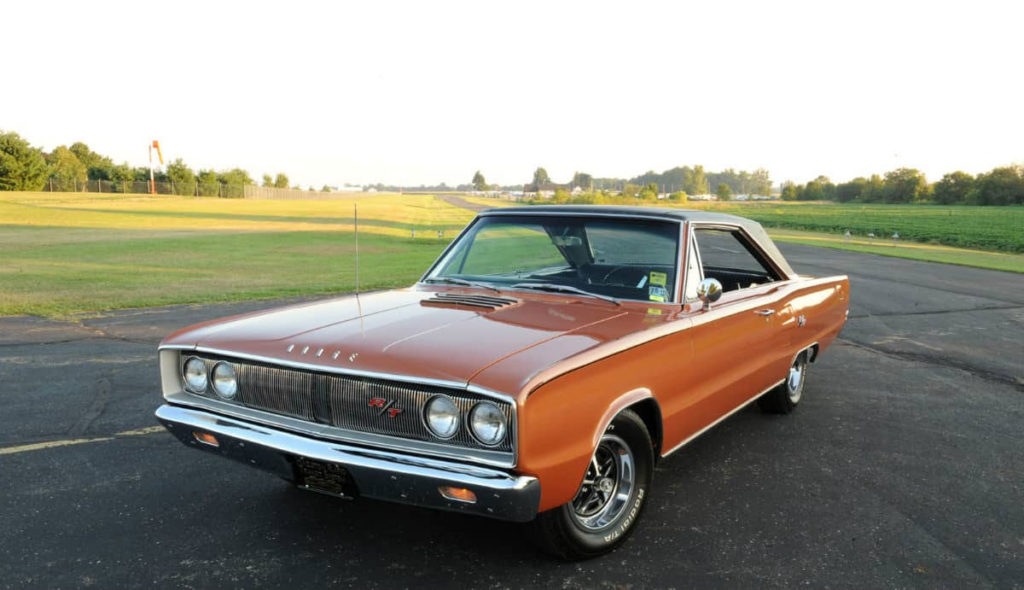 #14 – 1948 Norman Timbs Special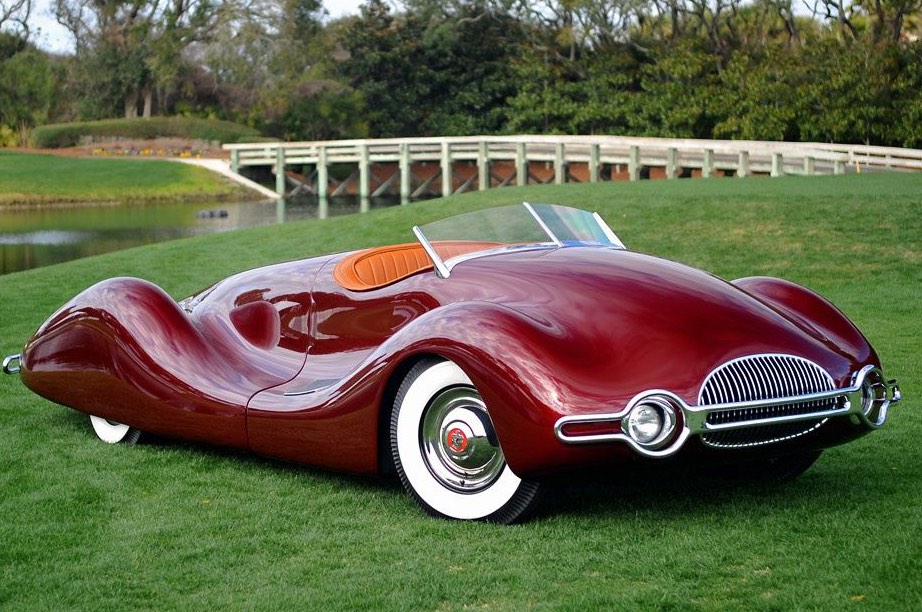 This pristine beauty wasn't always so graceful, especially in the 1990s. It lived in the desert and just deteriorated too much. However, in 2002, it was sold for the sum of $17,600 during a Barrett Jackson auction. The new owner began a restoration. The body of the car was about 90% original. The 2010 Amelia Island Concours saw its restoration debut where it won 'The RM Auctions Trophy For the Best Open Car.' Sadly, in 2018, the car was destroyed in a the California fire labeled the 'Camp Fire.' 2018 is the most destructive wildfire season on record in California.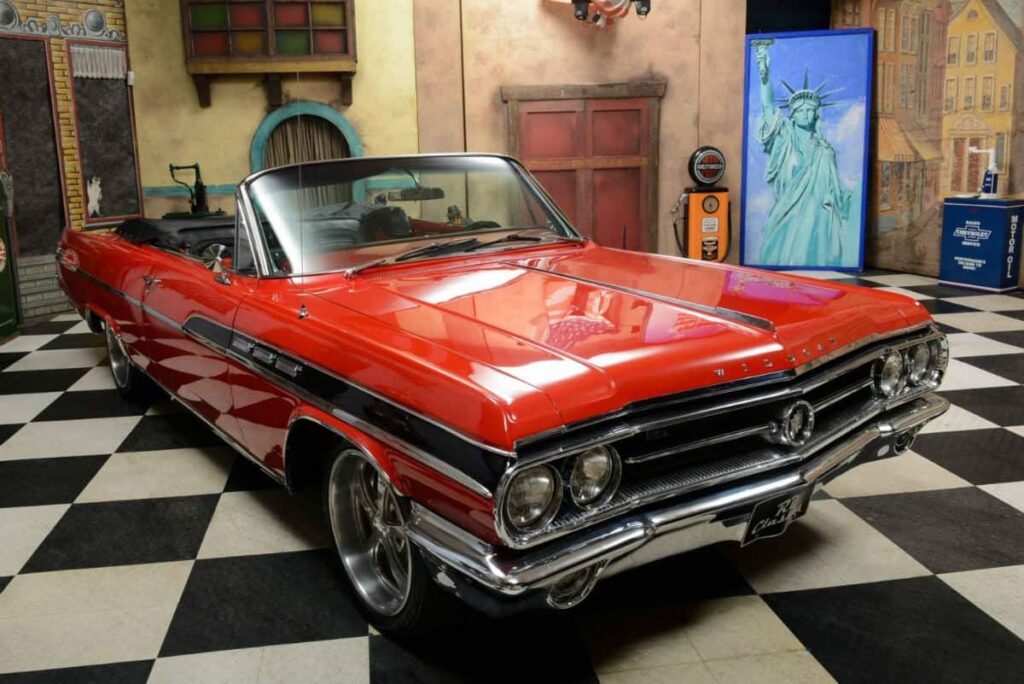 #13 – 1967 Dodge Coronet R/T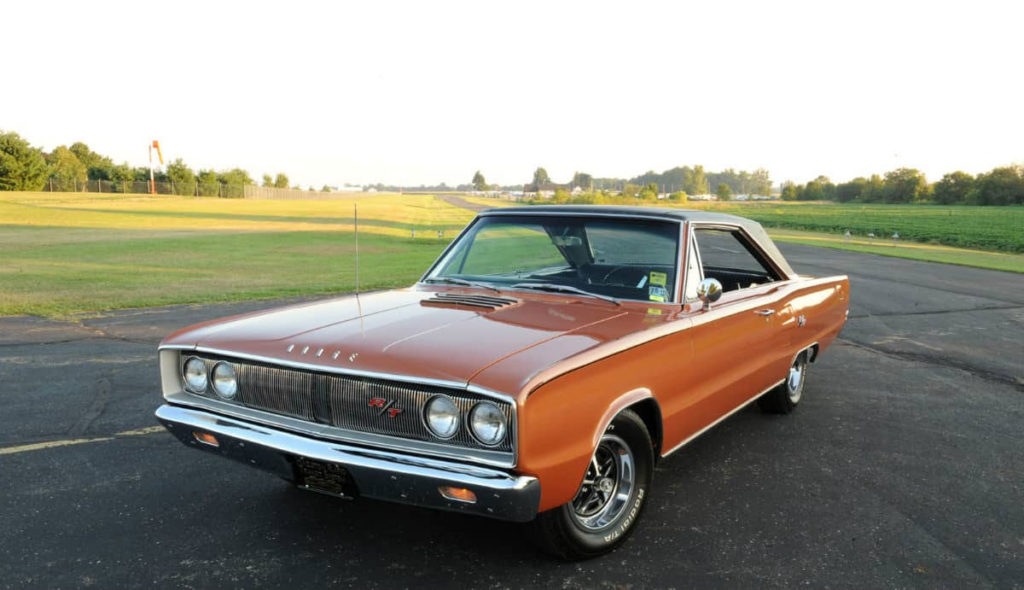 The Coronet R/T was available in two variants, a two-door hardtop and a convertible. Chrysler's largest engine, the 440 cid V-8 came as standard, it was tweaked to 375 bhp and got christened the Magnum. The only engine option was the 426-cid Hemi, now in its second year in "Street" trim and again rated at 425 bhp. Drivetrain options were Mopar's excellent heavy-duty three-speed TorqueFlite automatic or a four-speed manual.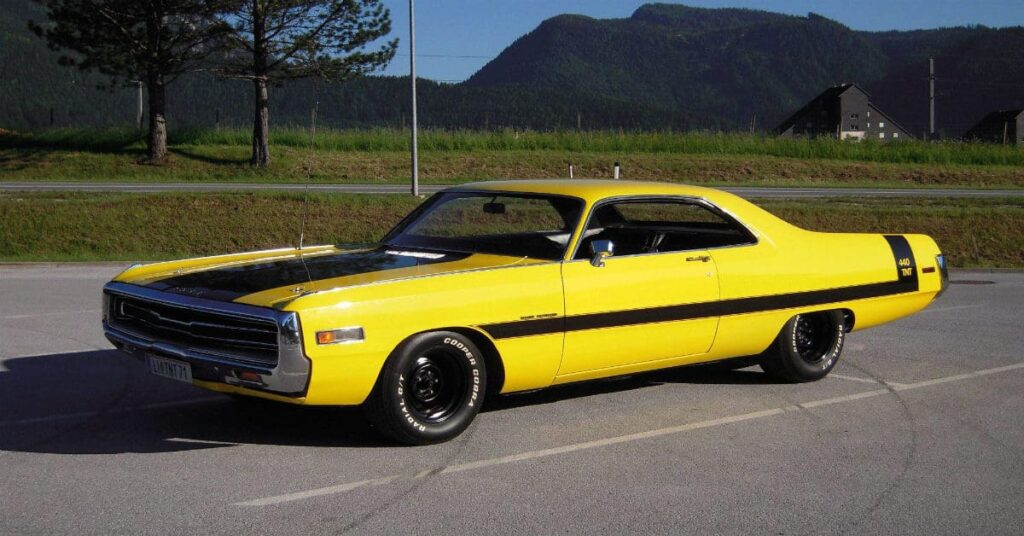 #12 – Buick Wildcat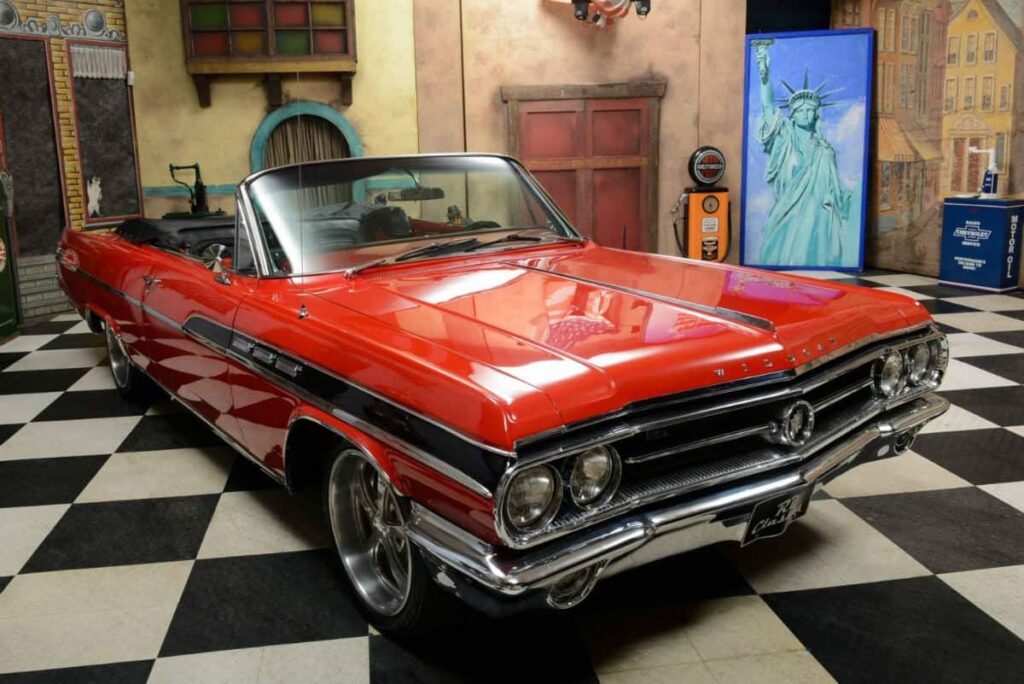 Produced by Buick from 1962 to 1970, the Wildcat was a full-sized automobile that took its name from a fiberglass-bodied 1953 concept car. It was also a Buick Invicta subseries in 1962, mating the Invicta's longer full-size two-door hardtop Buick body (also known as the "sport coupe", with body production code 4647). It had a high-performance 325 hp version of the 401 cu in Nailhead V-8 motor, known as the "Wildcat 445" for producing 445 lb-ft of torque.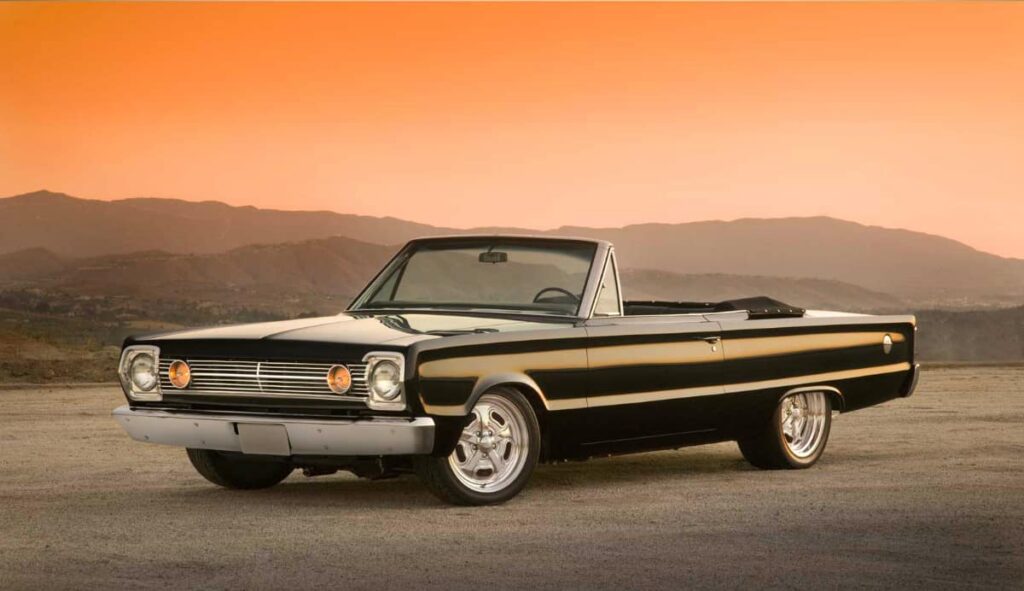 #11 – Chrysler 300 Hurst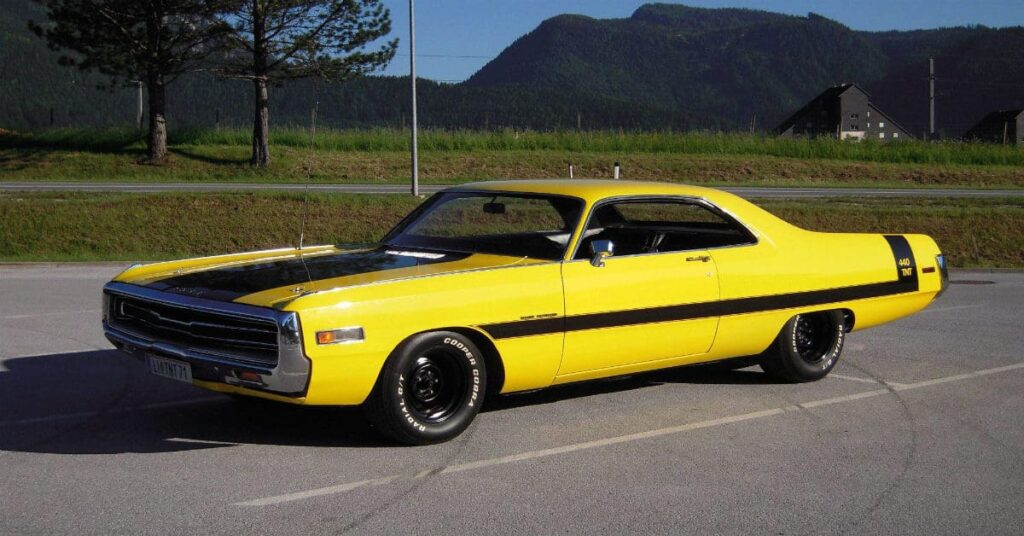 The 1970 Chrysler Hurst 300 lacks the single-letter suffix of its forebears and appeared five years after the last Letter Series Chrysler, the 300L. Many automobile historians don't include the 300 as a Letter Series model. The concept of the vehicle, however, does fit with the Letter Series cars, as it was a high-performance variant of the luxury 300 and was built with the input of aftermarket parts manufacturer Hurst Performance. Only 501 units are believed to have been built.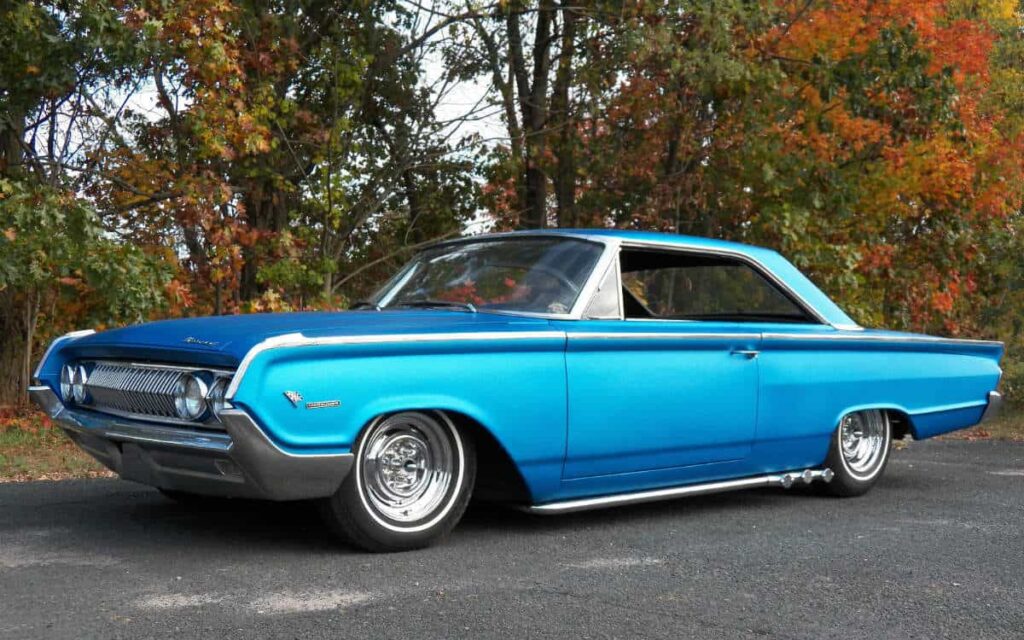 #10 – 1966 Plymouth Satellite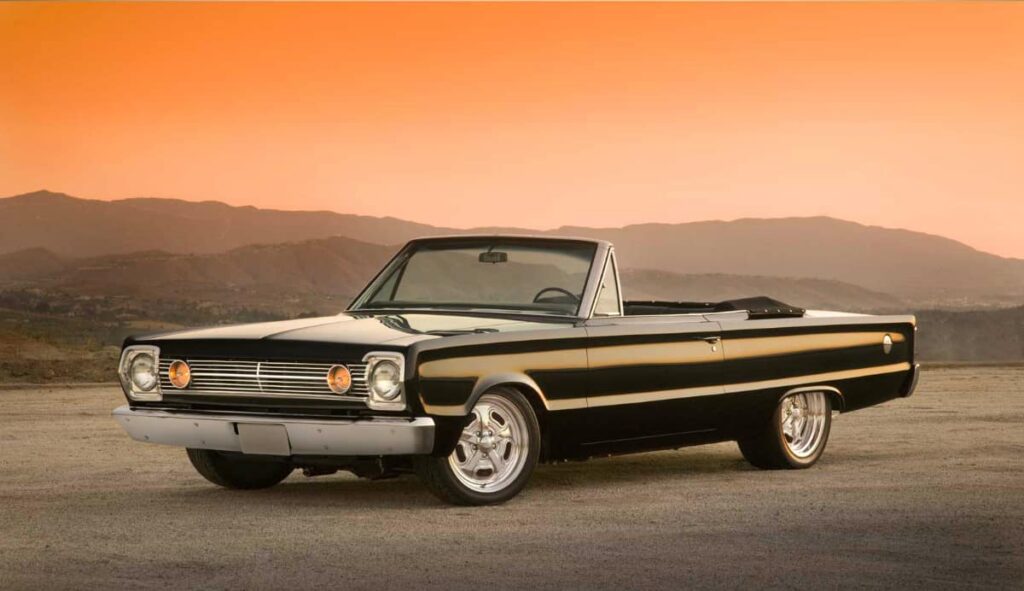 The Plymouth Satellite was introduced as a 1965 model year top trim model in Plymouth's mid-size Belvedere line and was available only in two body styles, a convertible and a two-door hardtop. In 1966, the redesigned Satellite was available with a "Street Hemi" powertrain with two four-barrel carburetors with 10.25:1 compression. This motor was rated at 425 hp at 5,000 rpm and 490 lb-ft of torque at 4,000 rpm.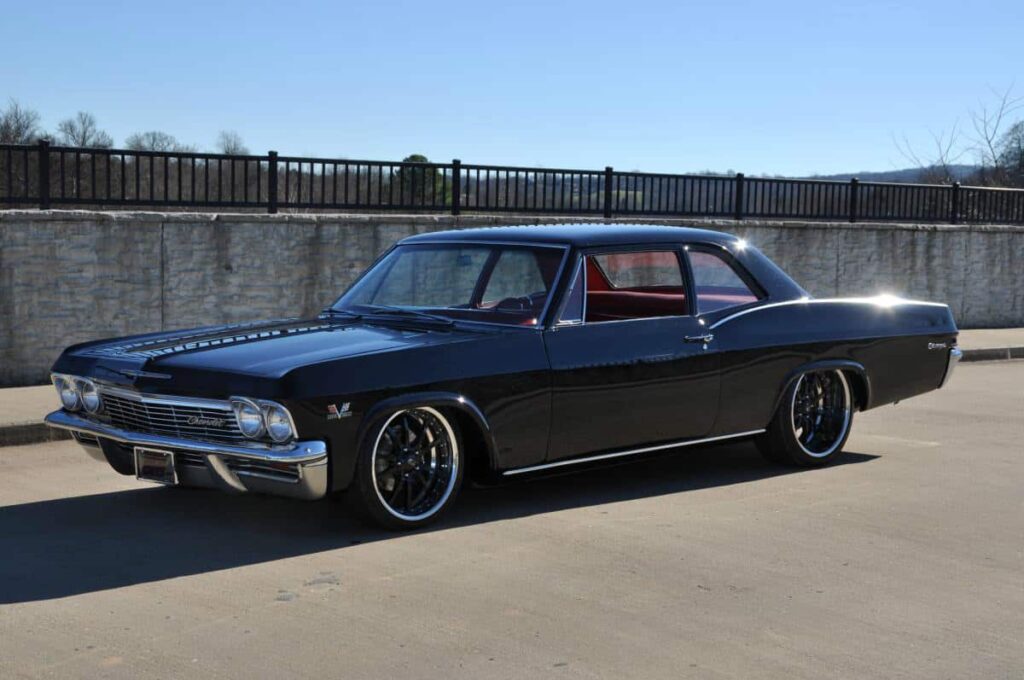 #9 – 1964 Mercury Marauder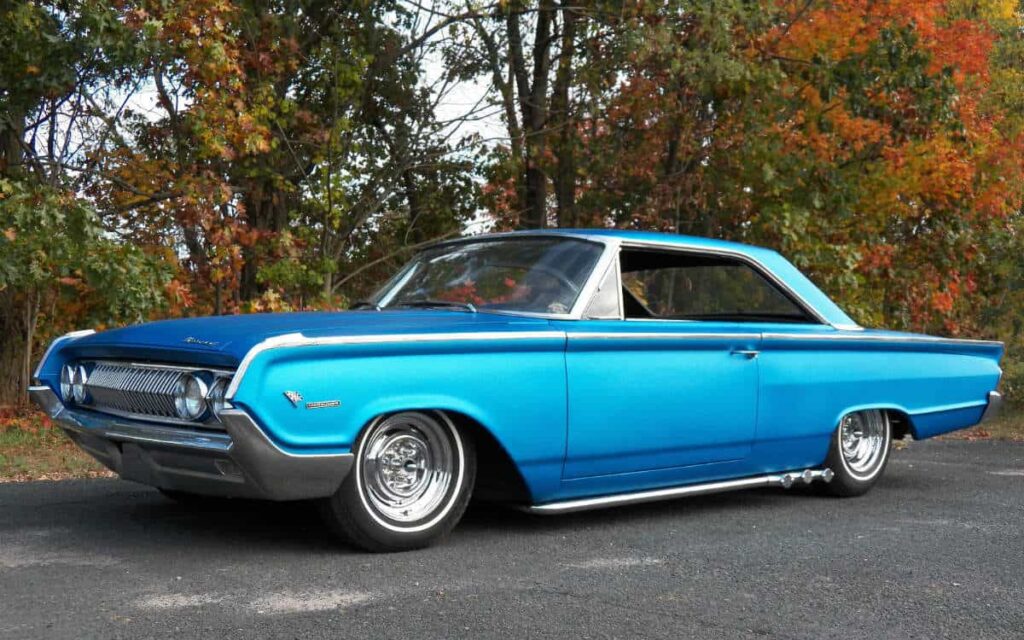 The Marauder debuted as a mid-year model, sometimes called "1963½" models. Majority of the components were common to Ford and Mercury models including powertrain options similar to those of the full-sized Fords. The 390, 406, and 427 cubic-inch Thunderbird V-8's were available. Drivetrain options included a 3-speed or 4-speed manual, or a 3-speed automatic.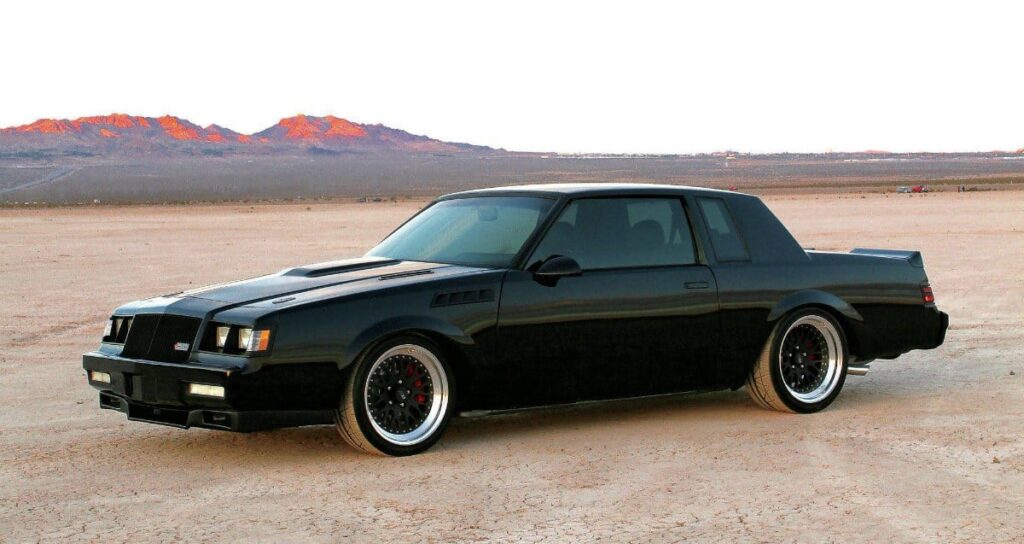 #8 – 1965 Chevrolet Biscayne 427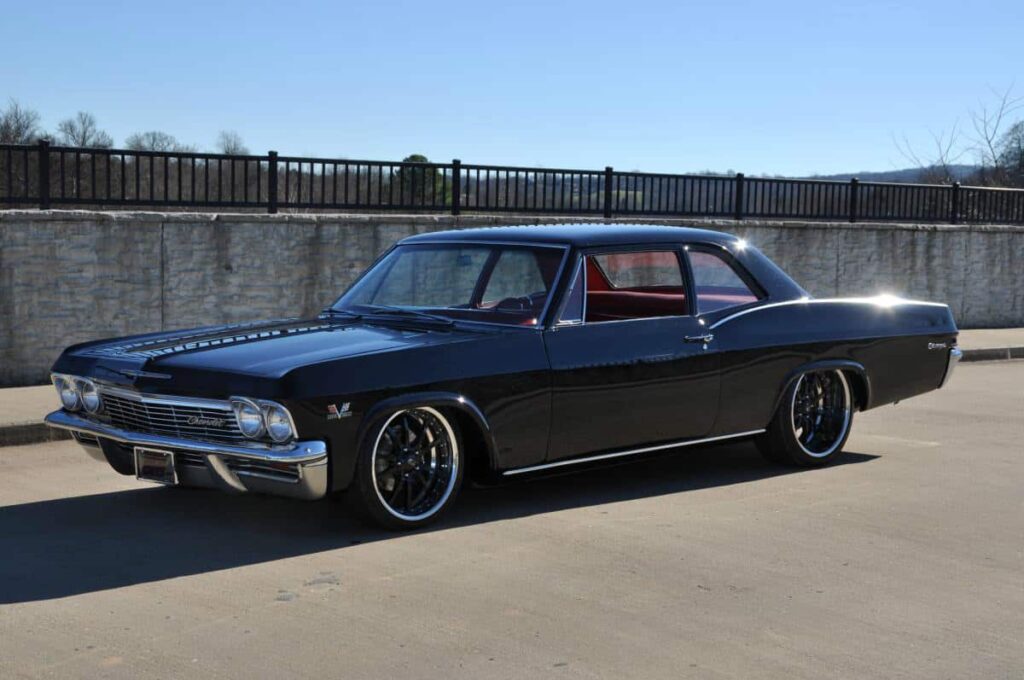 The all-new 1965 Biscayne was larger and offered an even wider range of powertrain options, including a new, larger 250 cu in inline-six. For the 1966 model, the top engine was the Big-Block 427 cu in V-8, available in a high-powered, high-revving 425 hp version with solid lifters. Although it wasn't available for the big Chevy's in 1967, it returned in 1968 for two more model years.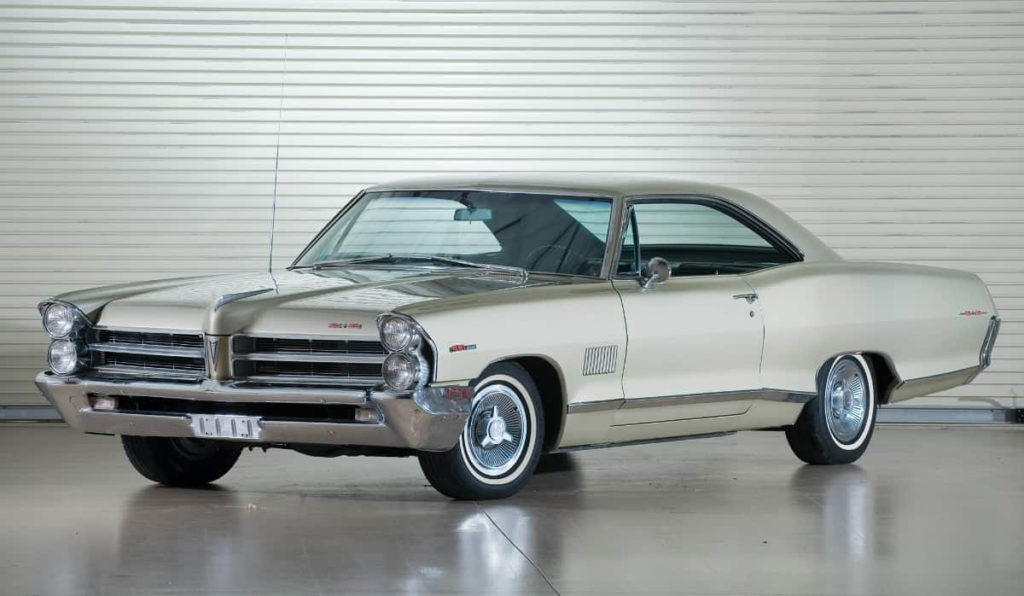 #7 – 1987 Buick GNX (Grand National Experimental)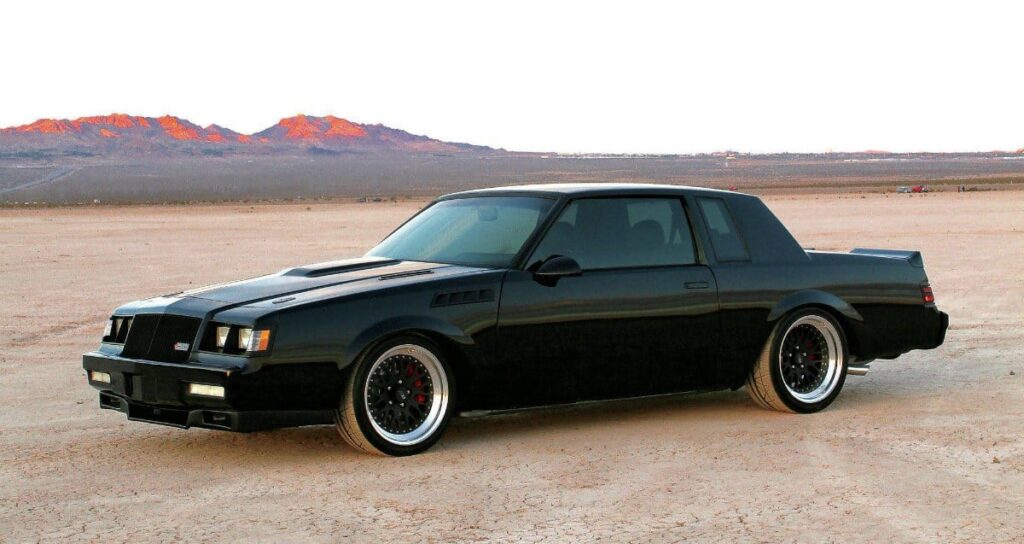 In 1987, Buick introduced the Limited Production GNX, for "Grand National Experimental". This was a result of a partnershjp with McLaren Performance Technologies/ASC. Buick produced only 547 of these cars complete with the interior trim package and then were sent off to McLaren for the necessary upgrades for it to become the Buick GNX. Grand Nationals were sometimes referred to as the "Dark Side" due to the 6-cylinder engine, the Buick make, and the black paint.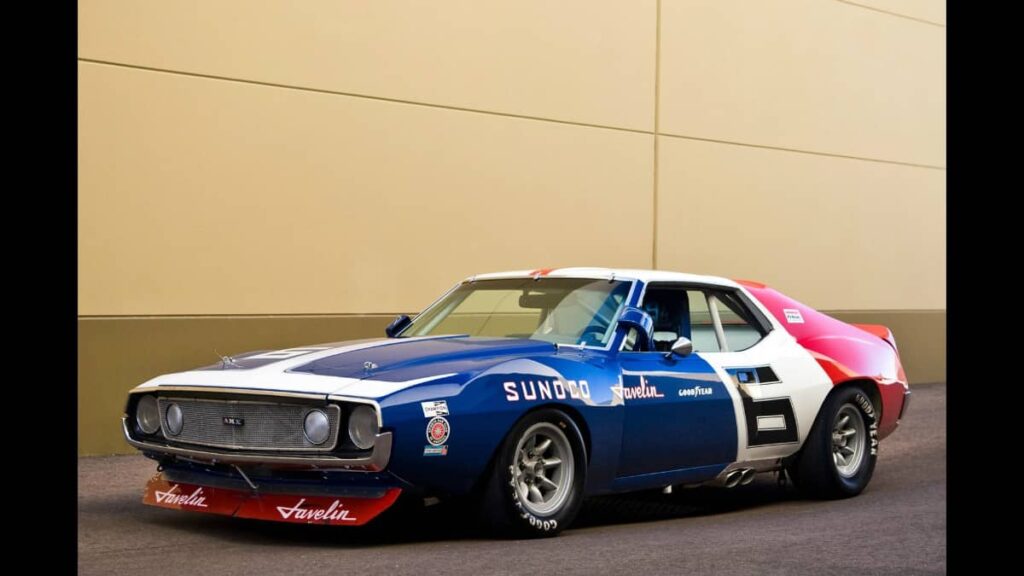 #6 – 1965 Pontiac Catalina 2+2 Sport Coupe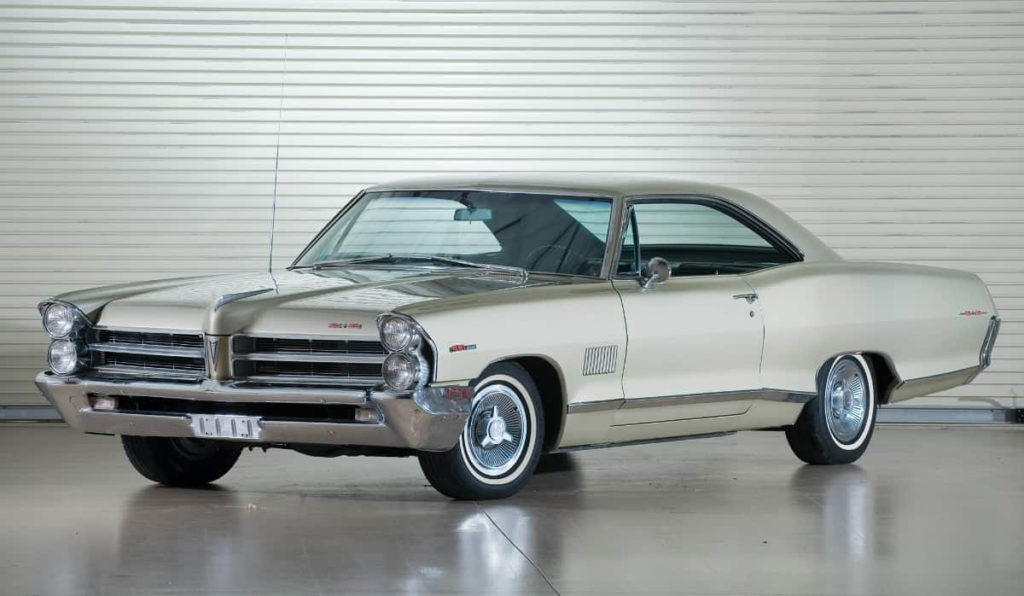 The 2+2 is a full size automobile that manufactured by Pontiac, built on the B-body chassis that debuted in 1964. It received a 421 cu in powertrain with dual exhaust, heavy duty front springs, a 3-speed synchromesh manual transmission (a 4-speed with a Hurst shifter was optional) and a performance axle ratio of 3.42:1.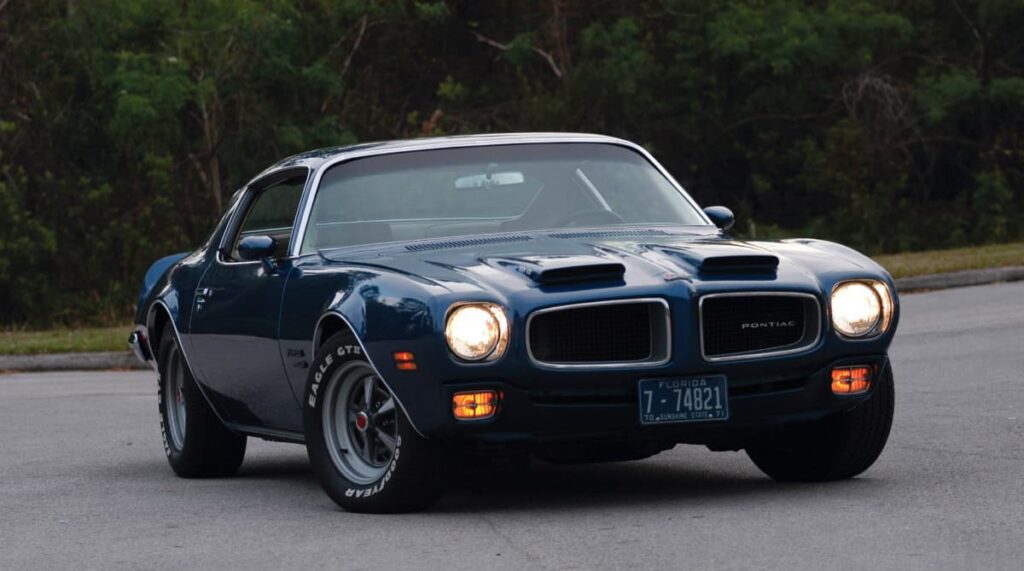 #5 – AMC Javelin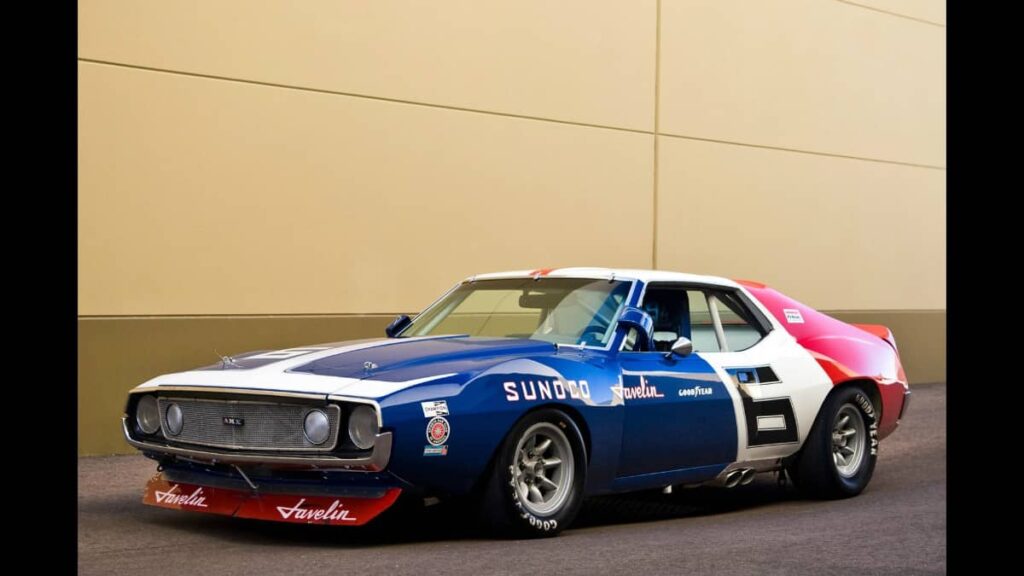 The AMC Javelin is an American front-engine, rear-wheel-drive, two-door hardtop manufactured and marketed by AMC across two generations, 1968–70 and 1971–74. One of the biggest surprises of the 1970 motorsports season was the announcement that Penske Racing had taken over the AMC Javelin program, thus leaving the Camaro Trans-Am program to Jim Hall. American Motors hired Roger Penske and driver Mark Donohue to seriously campaign Javelins in SCCA Trans-Am Series.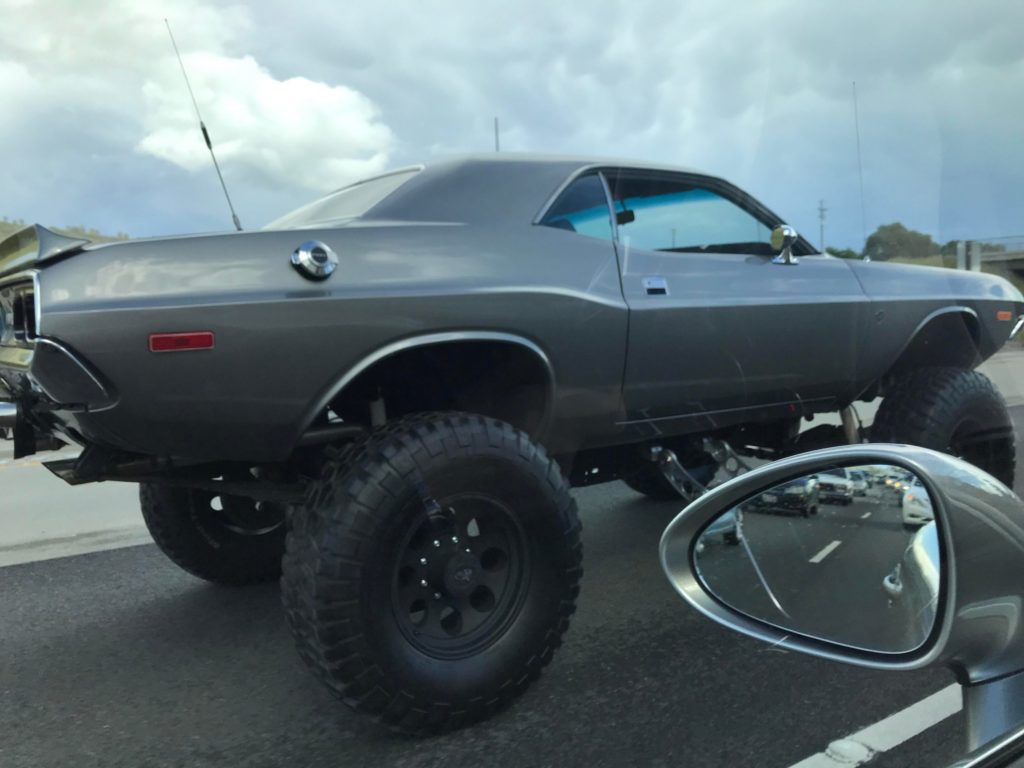 #4 – 1970 Pontiac Firebird Formula 400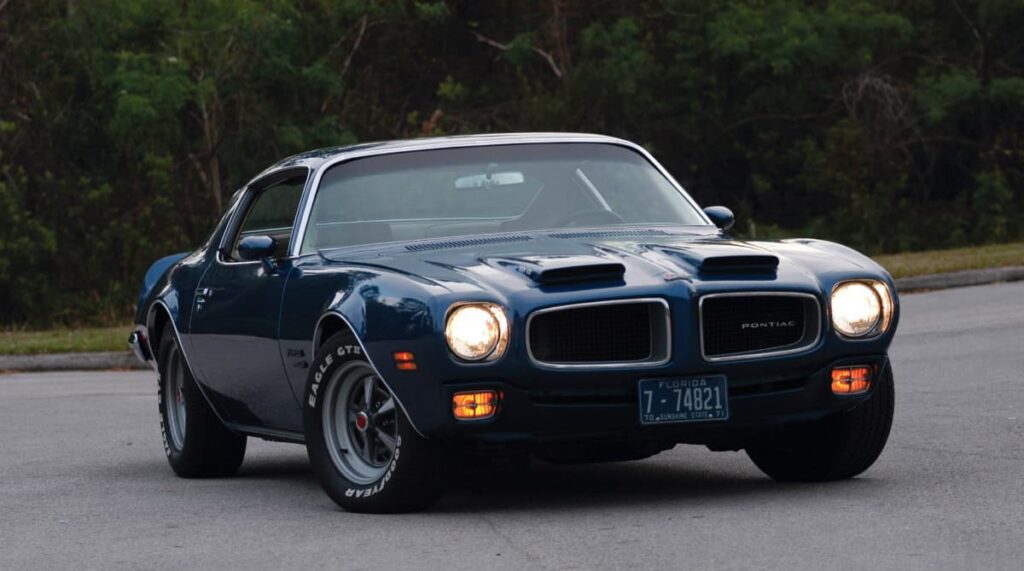 The Pontiac Firebird is an American automobile built by Pontiac from the 1967 to the 2002 model years. There were two Ram Air 400 cu in engines for 1970: the 335 hp L74 Ram Air III (366 hp in the GTO) and the 345 hp LS1 Ram Air IV (370 hp in the GTO) that were carried over from 1969. The car accelerated from 0 to 60 in 6.4 seconds.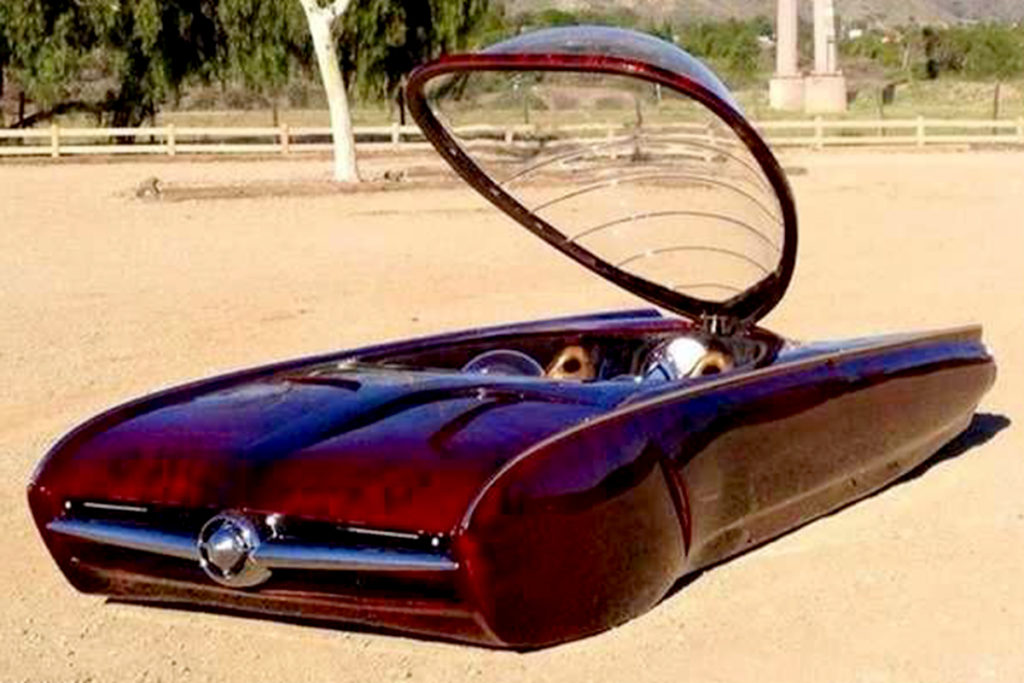 #3 – Jacked Up, Off-Road, Dodge Charger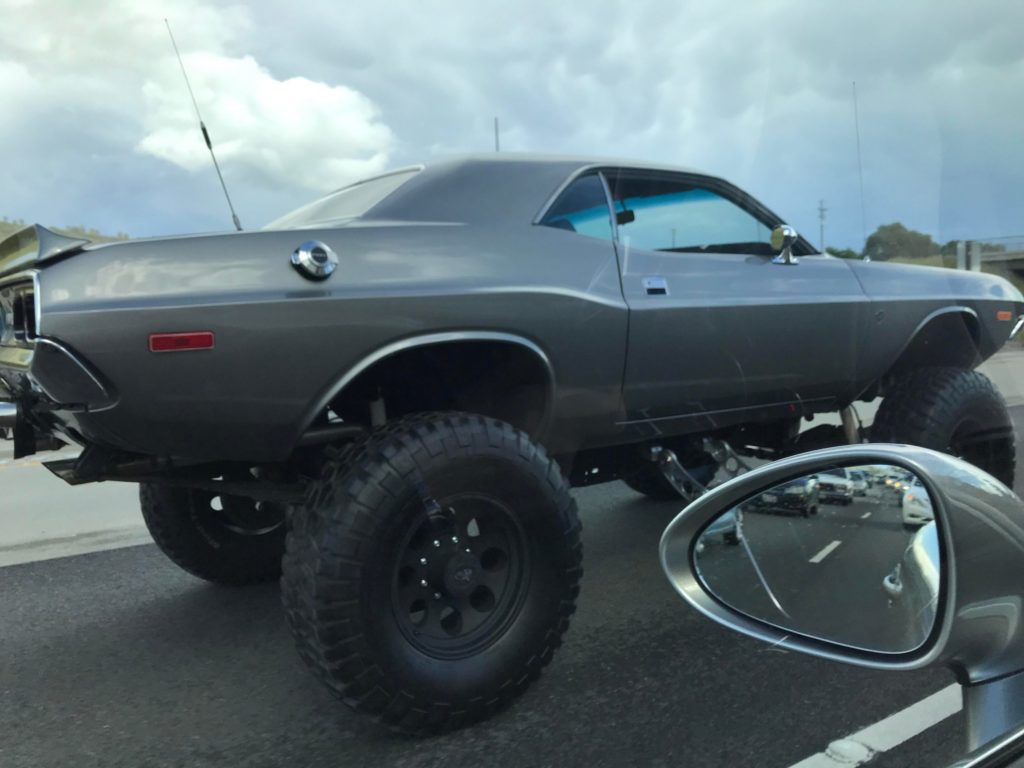 Get a load of this guy! Man, can you imagine what if feels like behind the wheel of this souped-up Charger? What a dream this is. Except we'd like to see it on some mud, not on the highway!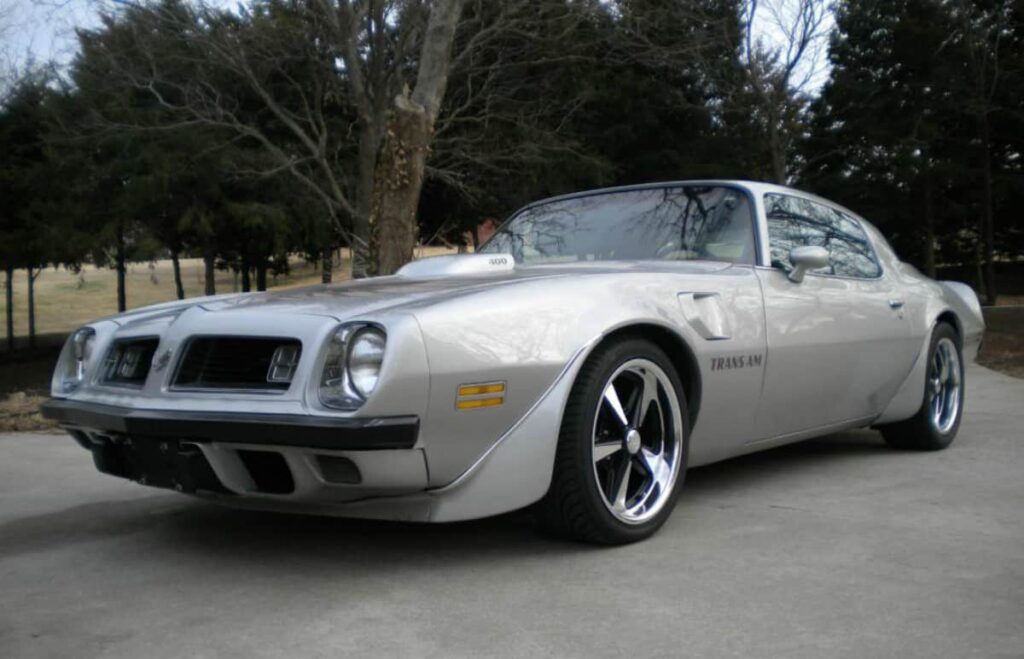 #2 – 1963 Ford Thunderbird Radical Custom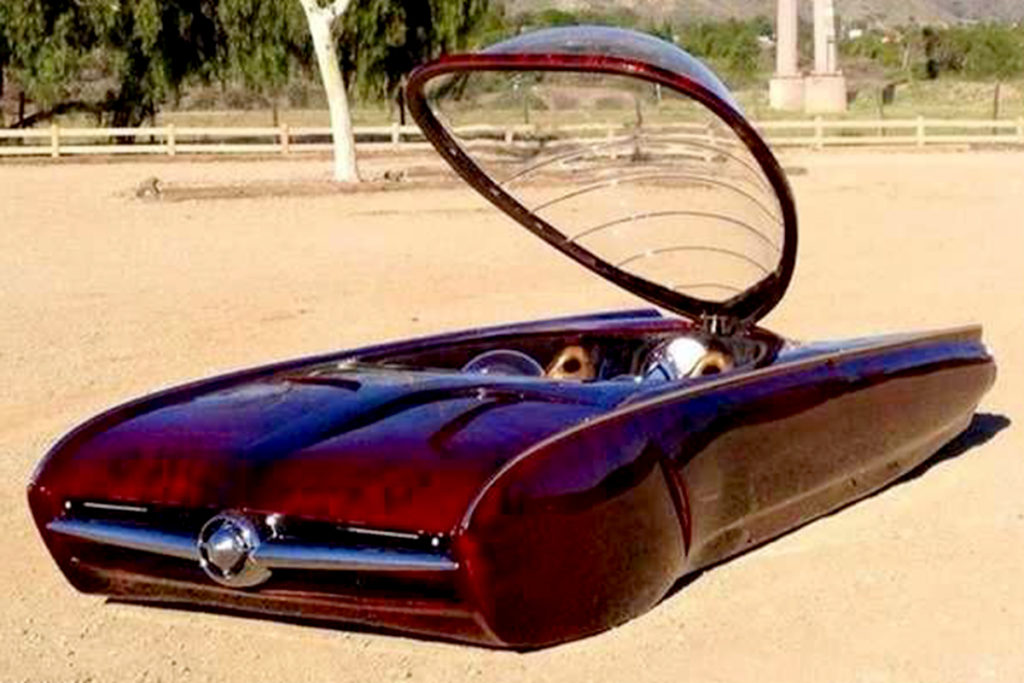 There wasn't much information about this muscle car, but we couldn't leave this off the list. It's just weird.
#1 – 1975 Firebird Trans Am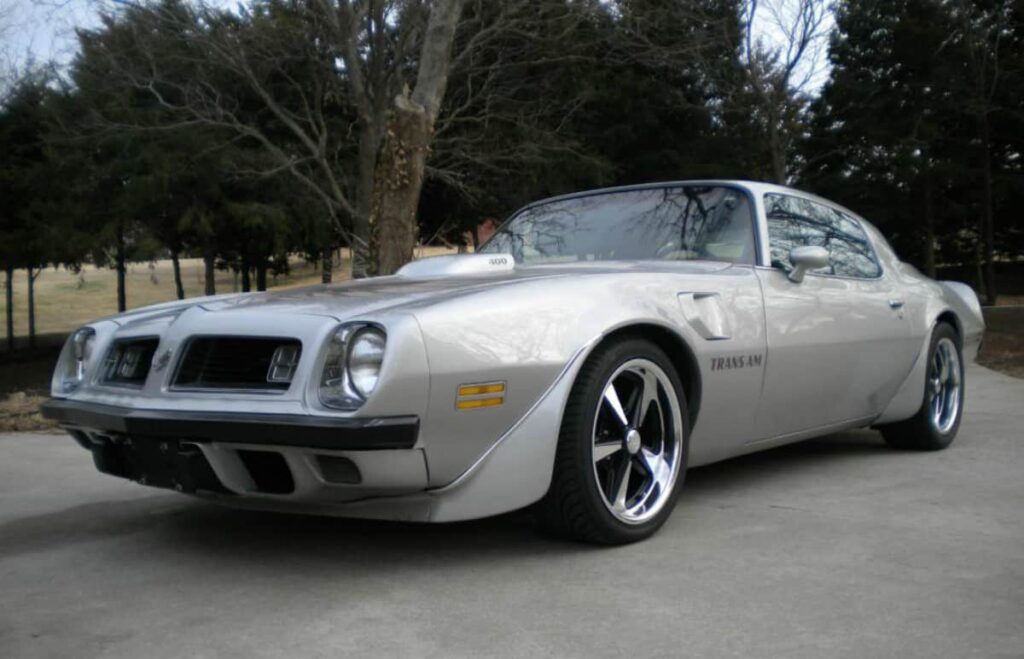 The Trans Am was a specialty package for the Firebird, with upgraded handling, suspension, and horsepower, as well as minor appearance modifications such as exclusive hoods, spoilers, fog lights and wheels. These cars came with a 455-H.O. decal on the Shaker Hood Scoop. Only 857 were built as it was a mid-year addition.