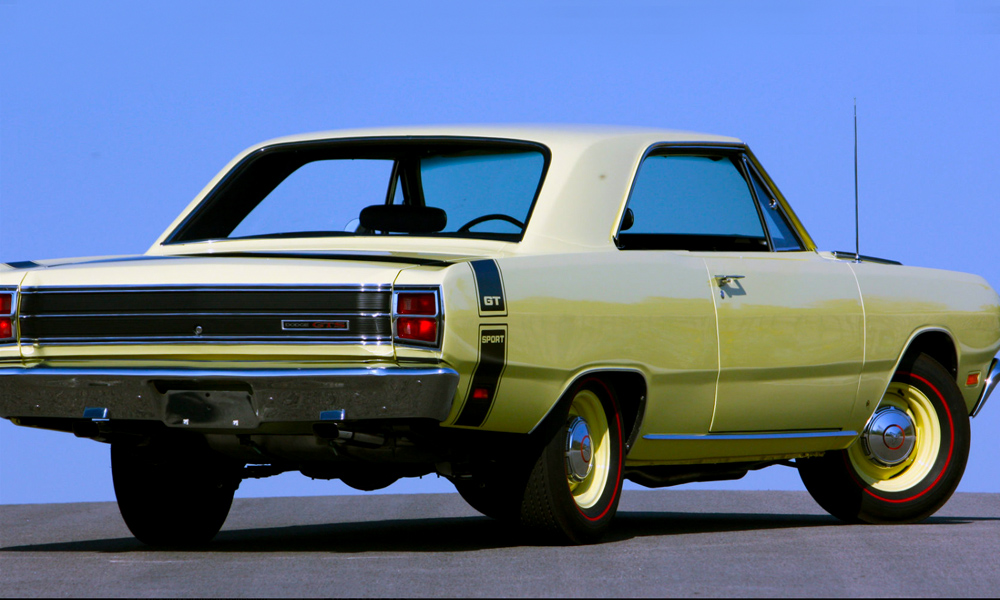 The early 60s all the way up to the 70s was a golden age for the American automotive industry if only for the simple fact that muscle cars were growing not just in number, but in overall stature. And the models only grew in popularity as more and more people began clamoring for the biggest, baddest, and most powerful machines. The general appeal these muscle cars offered to the growing American car culture of the time was the opportunity to own powerful cars that could be used for drag racing while also keeping costs at bay. It's not going to compare to the 60s or the 70s, but as proven by customer clamoring, the culture of American muscle cars is far from bearing its last legs. To pay tribute to the time where muscle was king of the road – and the drag strip – we have compiled a list of the 25 fastest muscle cars of the golden age.
25. 1971 Plymouth Road Runner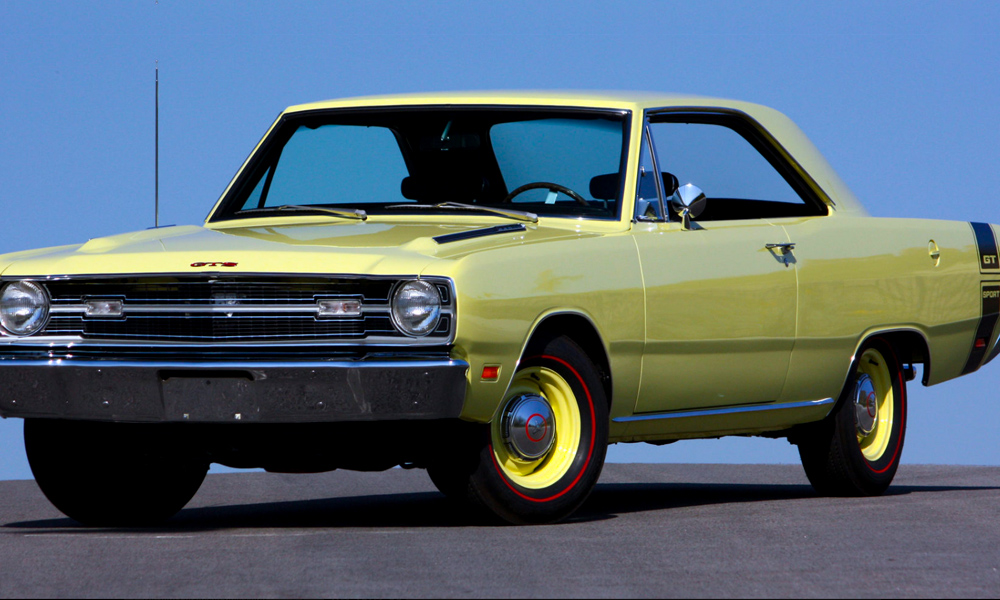 This Plymouth Road Runner was a bit different from other year's for a few reasons. For starters, the '71 model features the second-generation production line for the vehicle class. It had a much more rounded type fuselage, which kept it more current with Chrysler body styles and designs at the time. However, the engine features an 8.7:1 compression from its 383 detuned engine outfitted with hardened exhaust valve seats. Of course, this was the lower engine class. You could opt for the 440+6 426 Hemi if you really wanted some power. There's just something about speed and performance that drives us to stand in awe of muscle cars and want them all the more. That's the case with the '71 Road Runner, and why they are an undisputed member of the fastest American muscle cars from the 60s and 70s.
ET/MPH [email protected] – Engine 440 Six BBL – Horsepower 390 – Transmission Automatic – Gear 4.1 – Source CC 1/71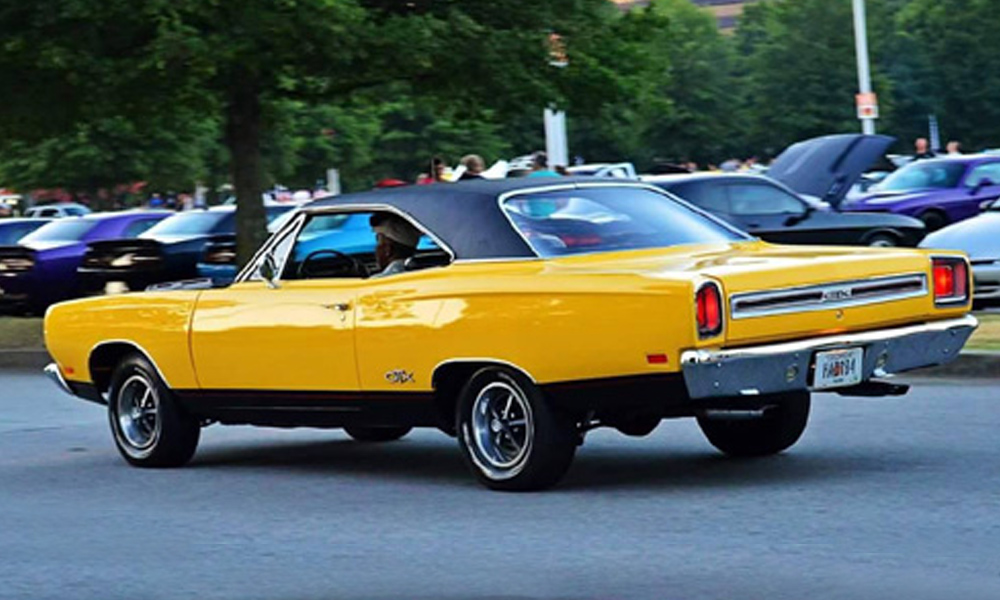 24. 1969 Dodge Dart 440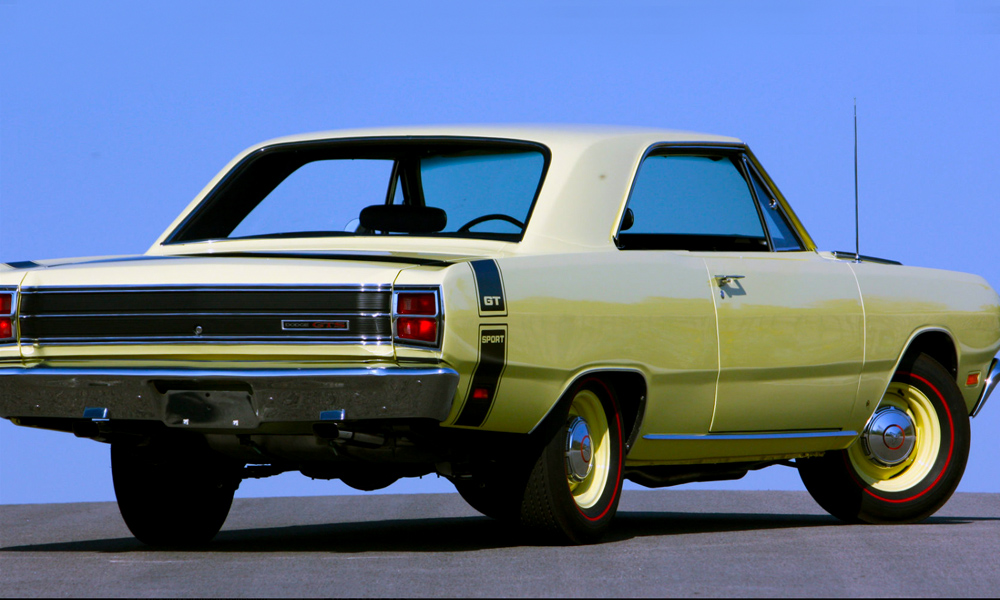 With the recent resurgence of the Dodge Dart, complete with funny commercials, it's hard to see the original in there. For that, you have to go back to 1969 and take a look at the two door sedan. That is a muscle car. In fact, its is one of the fastest American muscle cars ever to grace the roadways of our great nation. There are several reasons for this. For starters, the 440 V8 yielded maximum horsepower and performance. In addition, the six-cylinder model was outfitted with a carburetor anti-ice system taken from the Canadian market. This meant you could scream down the highway in summer or winter, it mattered not. The Dart was quite popular for its day, and still holds a lot of gravity with classic car enthusiasts. Resurrected from an old Italian Fiat compact car, it's amazing to see what Dodge was able to accomplish with their reincarnation through the late 60s. What they did firmly cemented the Dart as an important piece of Americana as well as one of the most epic muscle cars ever created.
ET/MPH 13.71@105 – Engine 440 4V – Horsepower 375 – Transmission Automatic – Gear 3.55 – Source CC 5/69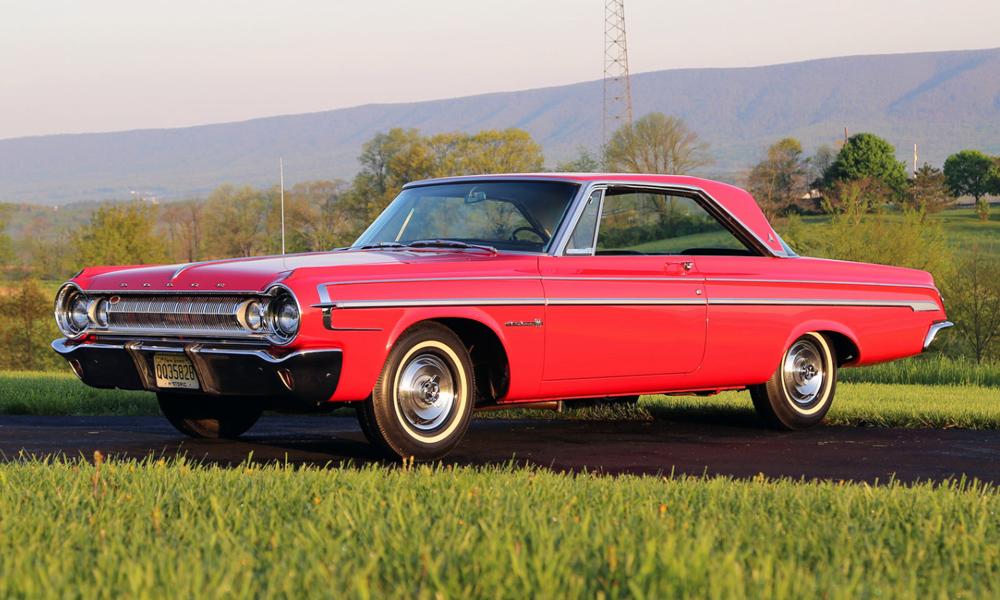 23. 1969 GTX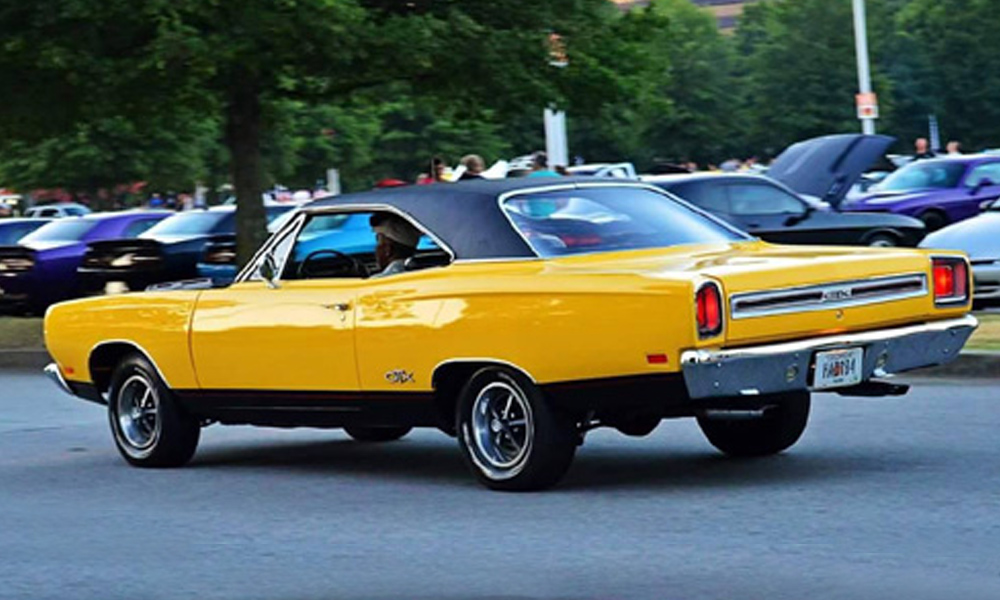 The GTX had plenty of speed and performance. Most of this was due to the fact that it was outfitted with Chrysler's 426 in.³ 7.0 L Hemi engine. They called this engine the "elephant." However, as much as this one claims a firm seat on the fastest American muscle cars list, it was hurt a bit by the Road Runner. The reason? Well, the road runner was offered as a convertible while the GTX was not. To that end, Plymouth made a few minor cosmetic changes yet nothing of any substance. In 1969, only 701 of these vehicles were produced, making them a truly rare classic. If you have one, keep it waxed and shiny. You are sitting on a gold mine. Unless, of course, you're sitting behind the wheel. Then you're sitting in one of the fastest cars ever created. Go ahead and hit the gas, we won't tell!
ET/MPH [email protected] – Engine 444 V- Horse Power 375 – Gear 4.10 – Transmission Automatic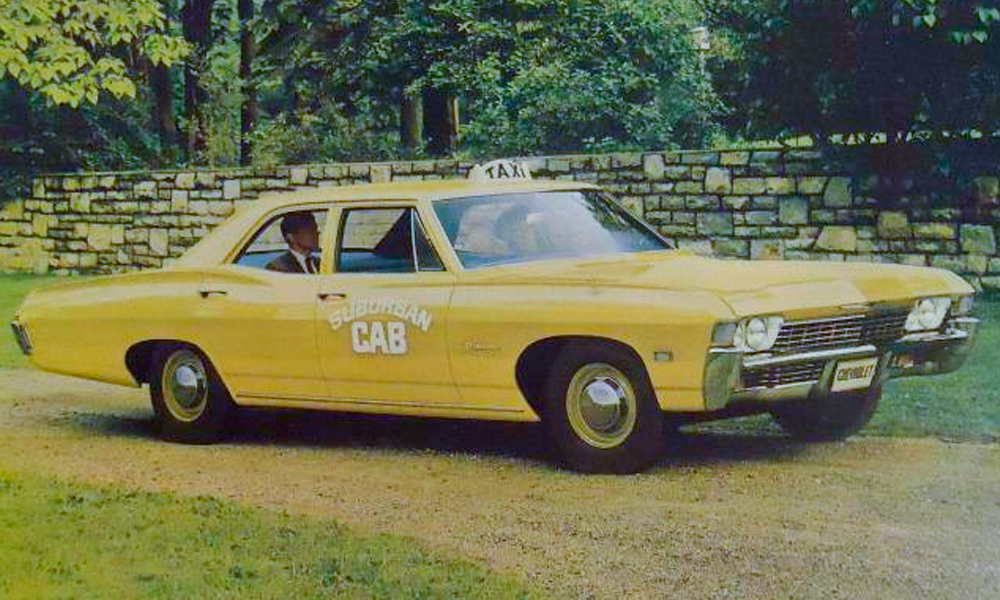 22. 1964 Polara 500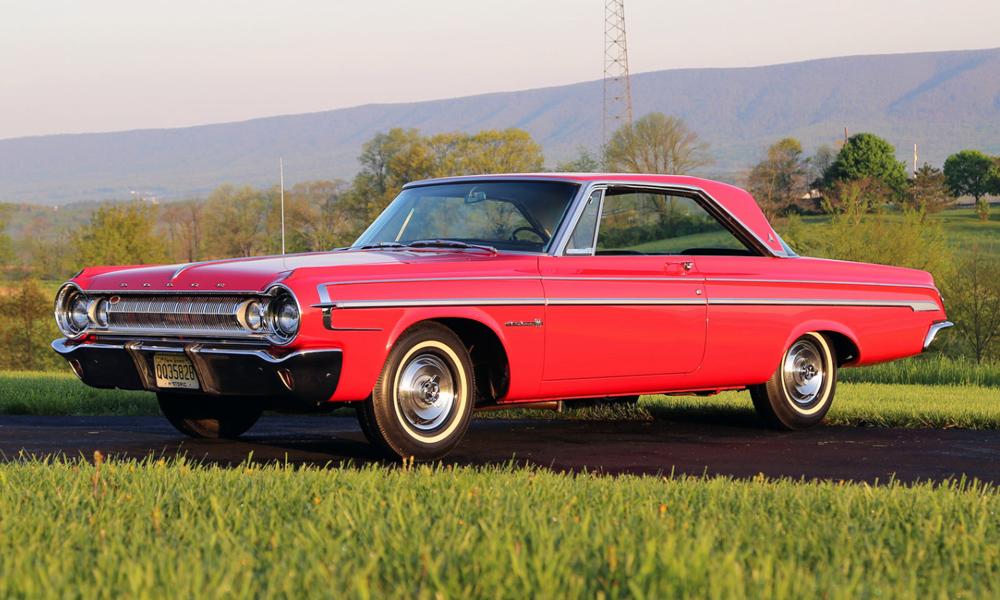 Here's another Dodge vehicle that makes our fastest American muscle cars list. The Polara is unique. Sure, it had plenty of speed, particularly the 1964 model. There were a few different engine sizes available, most notably the 413 in.³ 6.8 L V8. This would generate plenty of horsepower and speed, yet the car had a bit of trouble trying to find its way. This is one of the few automobiles design that would eventually grow into a four-door sedan. However, if you own the '64 model then you have a classic piece of Dodge history and Americana on your hands. To that, we say congratulations. In other news, get behind the wheel and rev up that engine buddy. We want to see it stretch out for a while. We don't mind watching from the sidelines, so long as you let us take video. It's not everyday you get to see a car of this caliber and get a history lesson too. The Polara gave the Ford Galaxy and Chevy Impala super sport a run for its money. At least until production ended in the early 1970s.
ET/MPH [email protected] Engine 426 4V- Horse Power 365 – Gear 3.23 – Transmission Automatic – Source HC2/64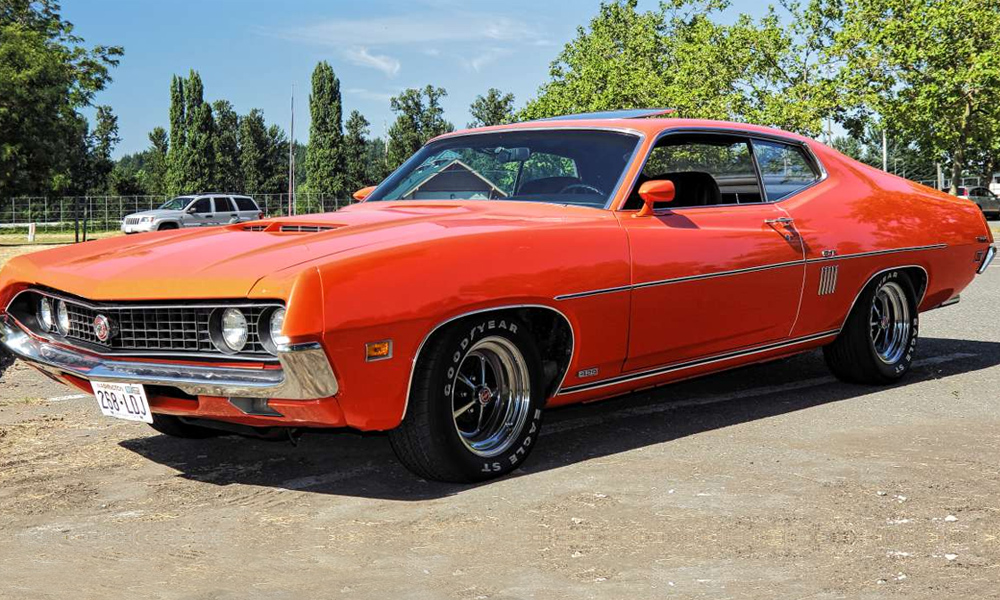 21. 1968 Biscayne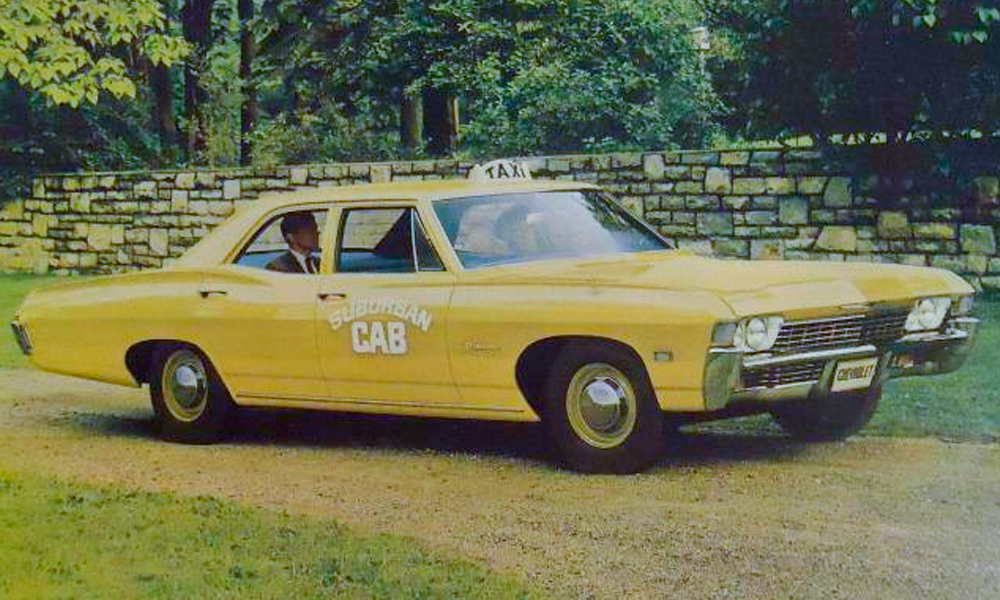 Here is one of the fastest American muscle cars that comes with a certain peculiarity. Originally, the Biscayne was produced for the automobile fleet market. However, they quickly became available to the general public. Their no-frills, low-cost option made them attractive, plus they had plenty of power as well. How much? Well, how about a big block 427 in.³ V-8 or an available option trimmed out with high-powered high revving lifter version of a 425. Either model would propel you forward in a more than aggressive manner, meaning you better buckle up and hold on. This was not your grandmother's car, even though they did make a station wagon model for a short time. '68 saw that discontinued because it's not proper for grandmothers to go screaming down the road in a big block V-8. No, that's reserved for wasted youth and misspent weekends. I'm sure the Biscayne saw more than its fair share of those in its day, which is why it's on our list.
ET/MPH 13.65@105- Engine 427 L72 – Horse Power 425 – Gear 4.56 – Transmission Automatic – Source SS4/68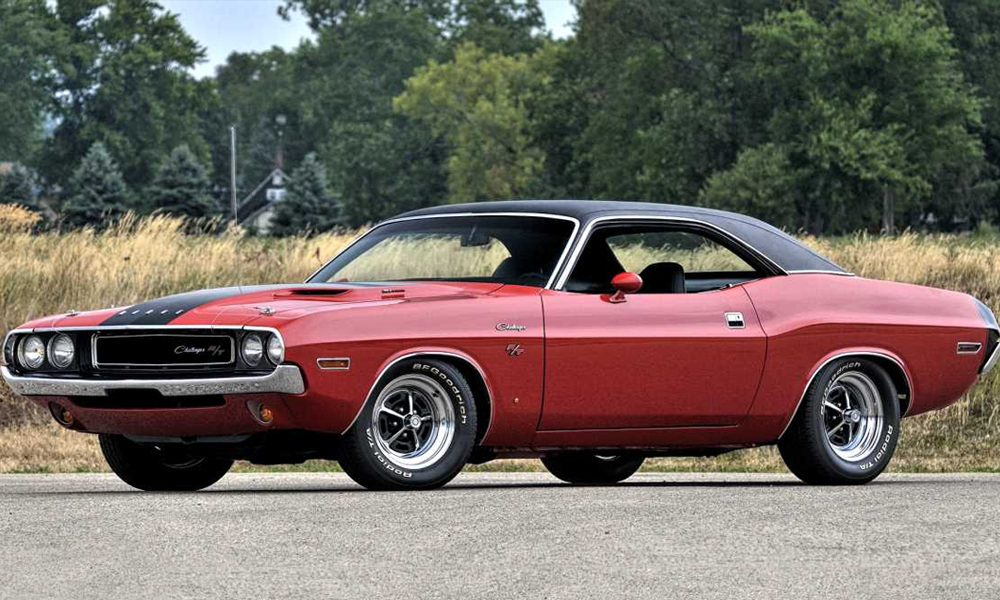 20. 1970 Torino Cobra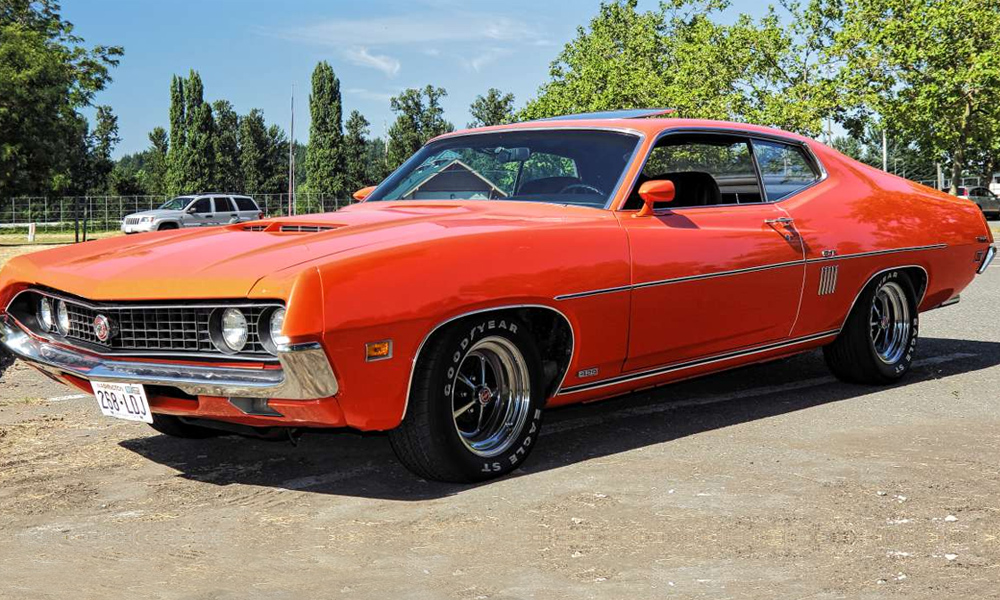 So Ford decided to spice things up a bit and offer an intermediate market car based on a city in Italy. The Torino, known as the Italian Detroit, was a rare super beast at the time. This was originally designed to be a somewhat upscale version of the popular Ford Fairlane, but has firmly cemented itself is one of the fastest American muscle cars of its day. Torino enthusiasts are loyal and true, and can be a bit opinionated as well. There's good reason for it though. Namely the 428 in.³ and 429 to begin 7.0 L Cobra Jet engines. That's a mouthful, but it ultimately translates into pure speed. Pop the hood and see the massive amount of horses you have to play with. The 1970 model featured superb styling and was available as a two door coupe in addition to its four-door sedan offerings. The only caveat when purchasing the vehicle were the 3501W – 2B and 3501C – 2B engines. The matter which one you receive, both shared the exact same vin code and power rating. That's okay though, the 3.9:1 ratio still generated more than enough speed. This thing was a dust maker when it came to competition. Square off with the Torino Cobra and you simply don't stand a chance.
ET/MPH [email protected] – Engine 429 SCJ – Horse Power 370 – Gear 3.91 – Transmission Automatic – Source SS3/70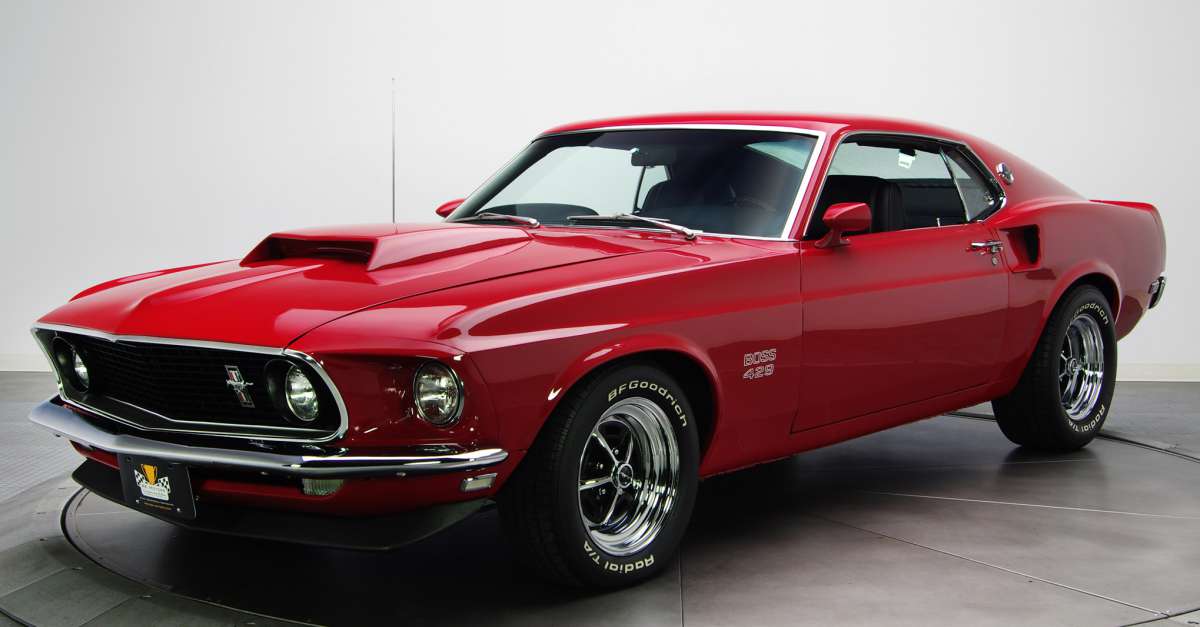 19. 1970 Dodge Challenger R/T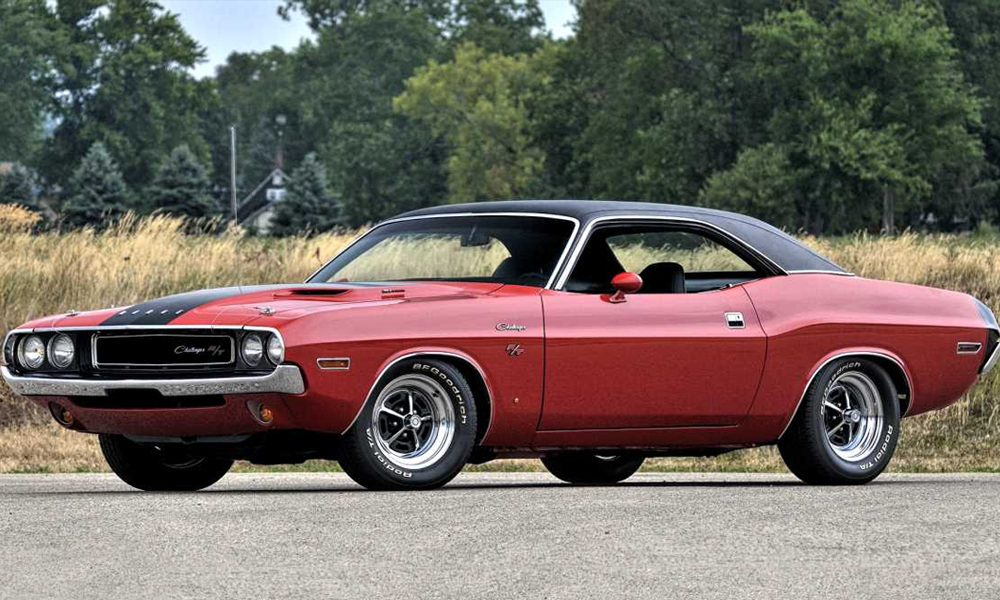 The 1970 Challenger is what is known as a first generation. It was Dodge's solid answer to the Camaro and Mustang, and what an answer it was. The Challenger featured a much longer wheelbase, massive dimensions and a nicely appointed interior that rivaled the other two muscle car manufacturers. However, it was the speed that made the difference. The 383 in.³ 6.2L, Magnum V-8 got a solid rating of 335 hp. This was a bit larger than the '71 model which only generated 300hp due to a compression drop. Of course, the Charger came standard with a three speed manual which meant you didn't have too shift much to get yourself in motion. This was a true pony car for the ultimate pony car fan. It did not have near as many options as other manufacturers, but it didn't have to because it performed equally, if not better than most. Of course, the majority of this is a matter of taste. Yet if you own one of the fastest American muscle cars, then discretion is not only your friend, but your choice as well.
ET/MPH [email protected] – Engine 440 6 Pack – Horse Power 390 – Gear 4.10 – Transmission Automatic- Source HR8/69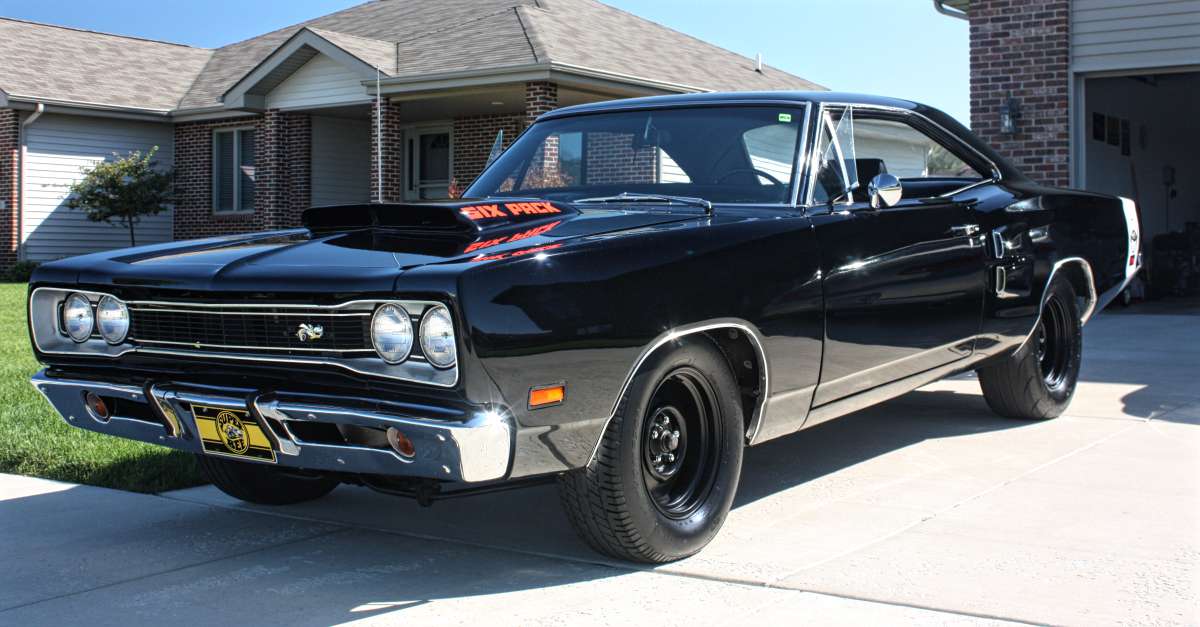 18. 1969 Boss 429 Mustang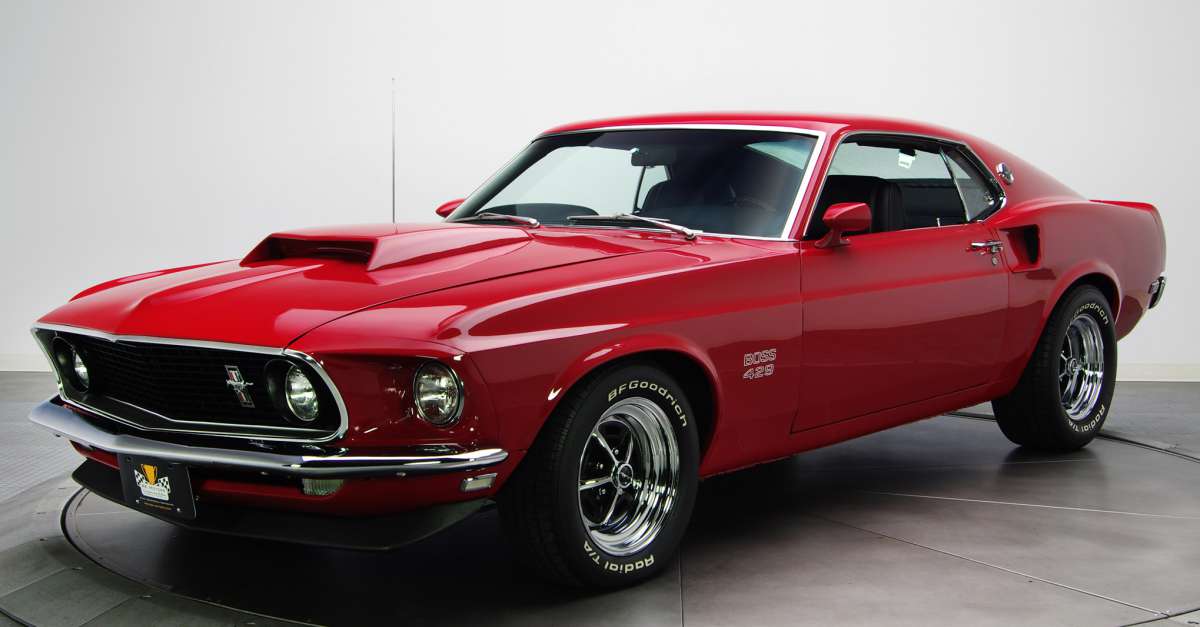 Want one of the fastest American muscle cars ever made with a limited production run? Well, look no further than the Boss 429. Only 1,358 originals were produced. The engine was a derivative of the old Ford 385. It had a four bolt main mount, steel crank and steel rods. However, the modified Hemi chamber created enough horsepower to easily send you barreling towards your destination. The engines generated a conservative 375 hp, but the actual output is more than 500hp. Some individuals have even claim to garner 600 hp or more depending on how you coax the engine. It just goes to show why Mustang reigns king in the muscle car world. There may be vehicles that are more sporty, but you can't get as much power from those as you can from a Mustang. It's what happens when you outfit a car with a 7.0 L engine.
ET/MPH 13.60@106 – Engine Boss 429 – Horse Power 375 – Gear 3.91 – Transmission 4 Speed – Source HC9/69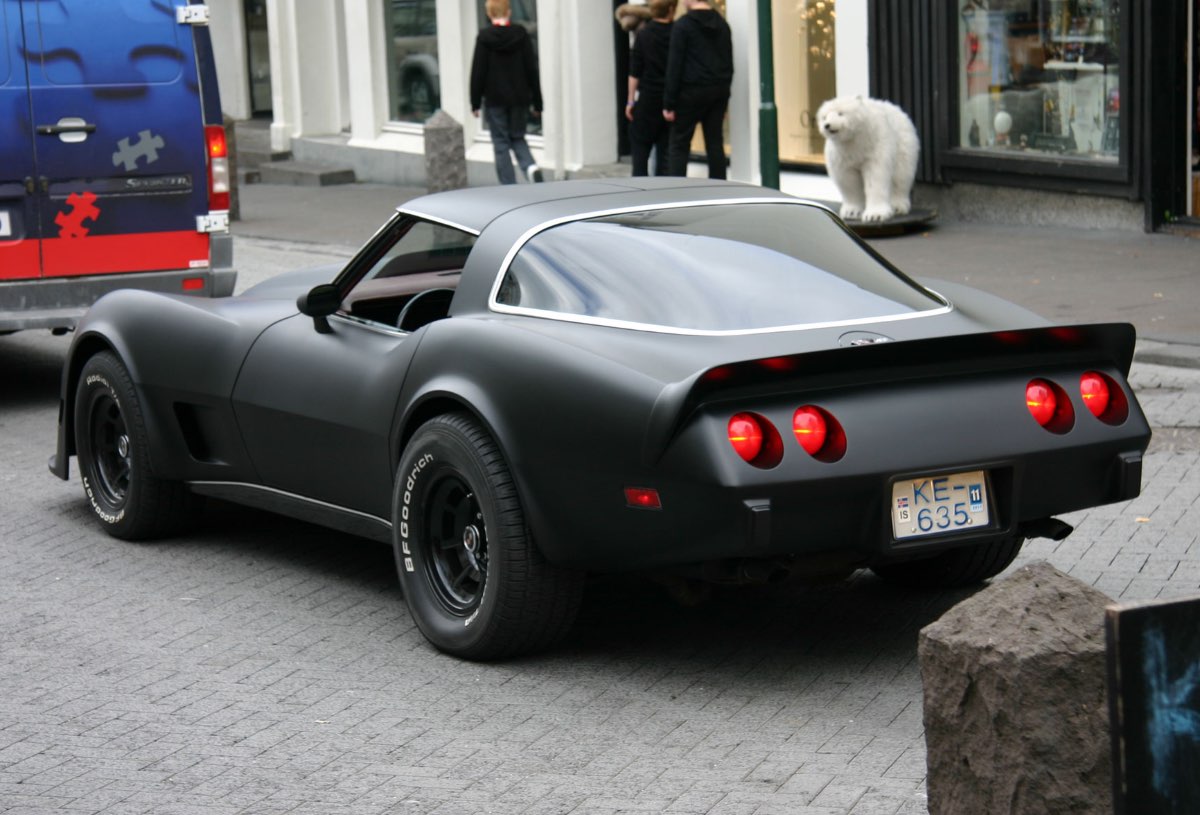 17. 1969 Super Bee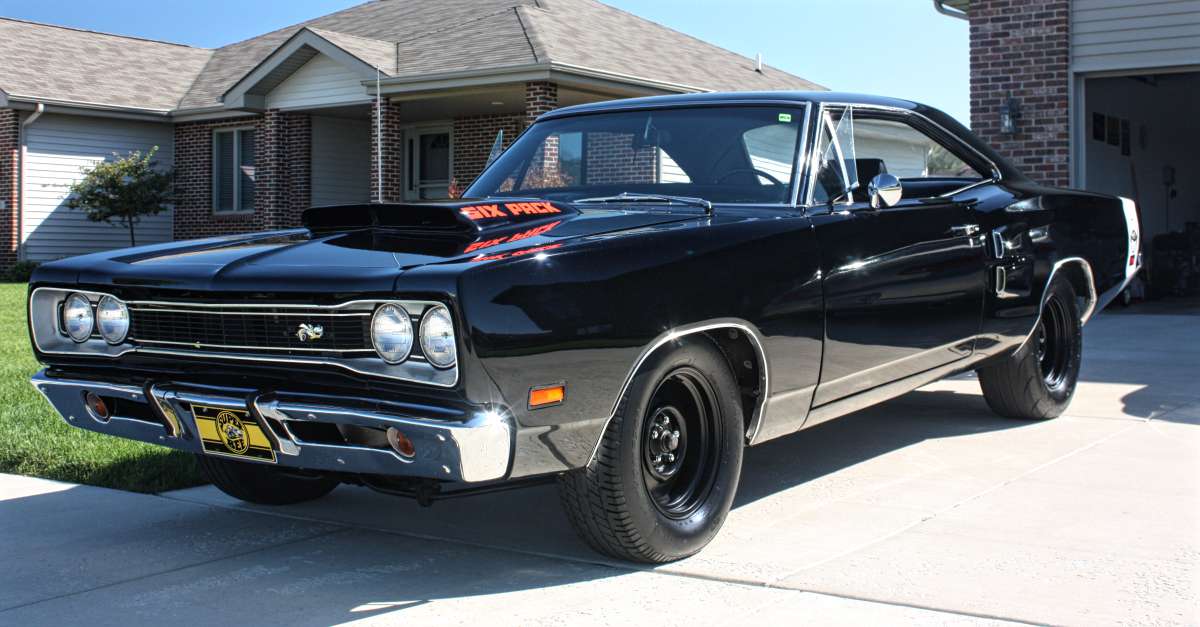 The Super Bee makes the fastest American muscle cars list for one reason… engine size. Okay, well maybe engine size and speed. The muscle car made by Dodge was produced for a few years from the late 60s to the early 70s. It was recently resurrected in the mid to late 2000s and ran all the way up until 2013. However this model is the classic rendition of what we think of when we hear the term Super Bee. The car was heavy, even for a four speed manual. However, you could choose to outfit the engine with a base 335 hp 383 Magnum engine or upgrade to the 426 Hemi rated at an astonishing 425 hp. This difference meant you were going to pay for the speed that came along with the Hemi option. Choosing the 426 increased the price of the vehicle by 33%. That's right, the entire cost of the car increased by one third. Thus, only 125 of the Hemi options were sold. Still though, if you can find one than you have a true piece of American muscle car history. Classic Super Bees are rare, that's why we love them.
ET/MPH [email protected] – Engine 446 Pack – Horse Power 390 – Gear 4.10 – Transmission Automatic – Source HR8/69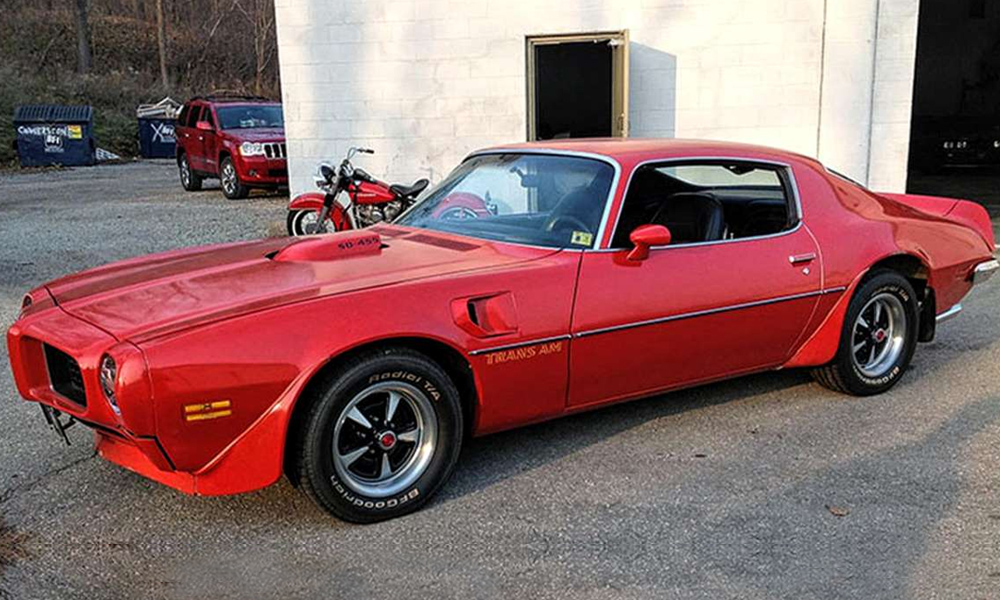 16. 1969 Corvette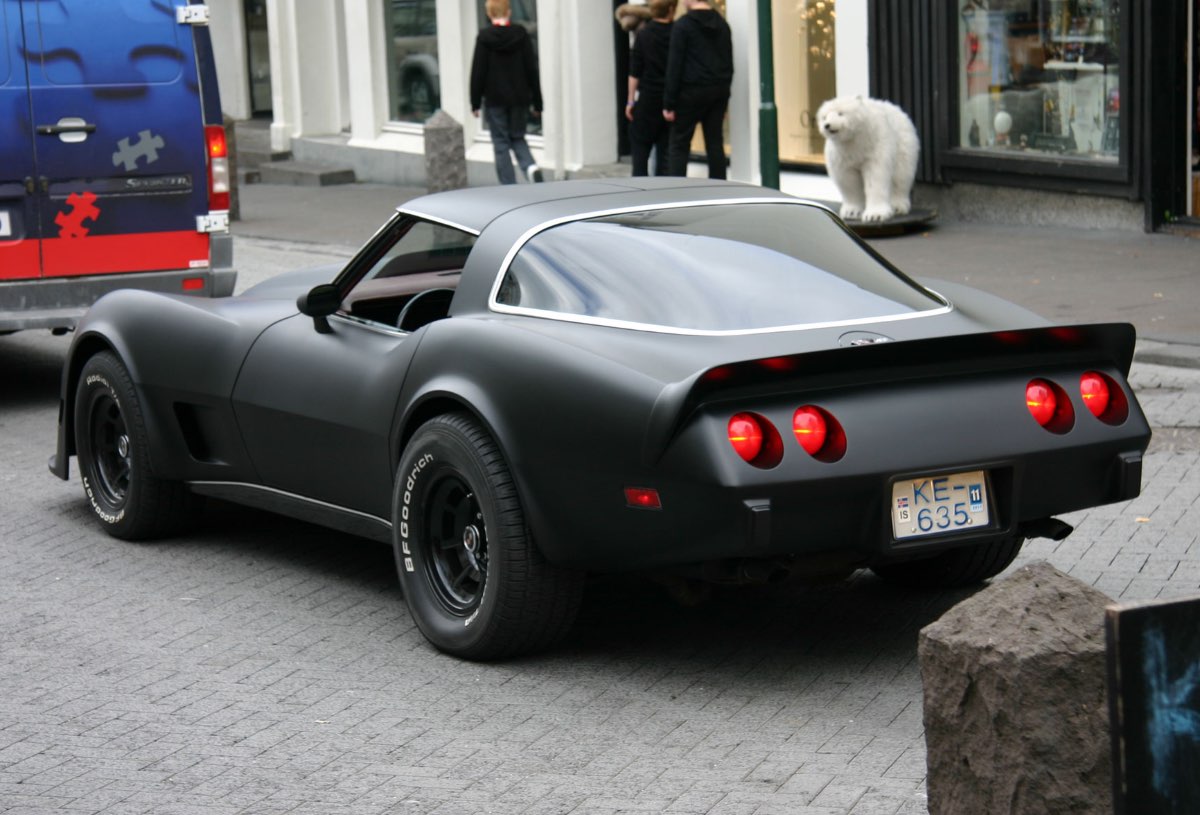 Nothing says speed like the '69 Corvette. Very similar to the '68, this one came with a few different trim options, yet kept the same big block engine. The engine, after all, is what was important. Designed to generate speed, massive horsepower and substantial torque, the '69 Corvette with its 327 small block or 427 big block could get the job done no problem. The cabin was a bit tighter, but that only helped to make the Stingray even more streamlined. The most noteworthy thing about the Stingray wasn't its speed though. It was something entirely different. You see, it was right about this time that coupes with removable roof panels began to outsell traditional roadsters. That number is 57% by the way in case you are wondering. That meant a high production run for the '69 Corvette, and one that car enthusiasts still love today. No wonder it's regarded as one of the fastest American muscle cars on the planet. It's a classic Corvette, after all.
ET/MPH [email protected] – Engine 427 L88 – Horse Power 430 – Gear 3.36 – Transmission Automatic – Source HR4/69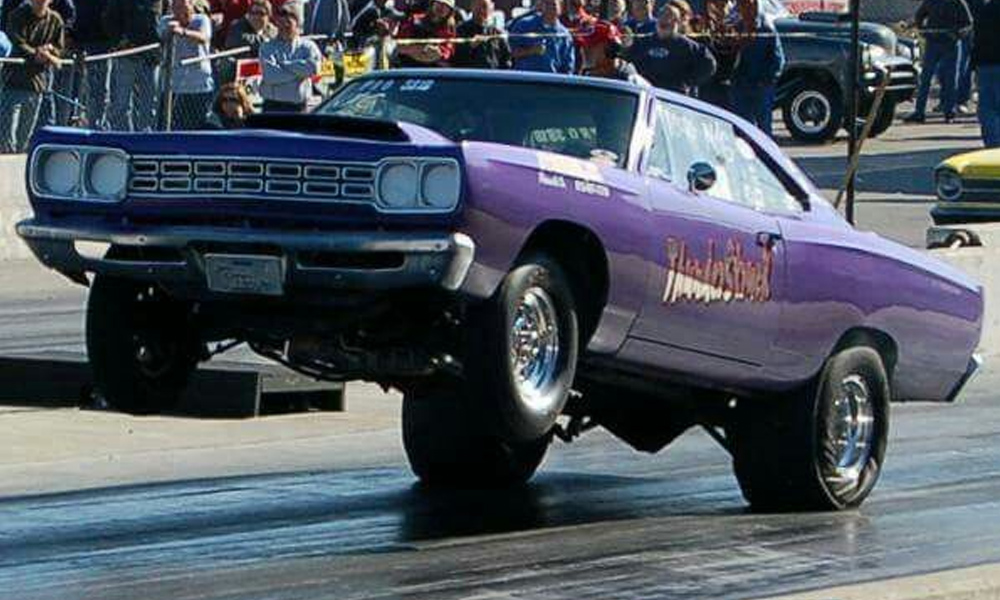 15. 1973 Pontiac Trans Am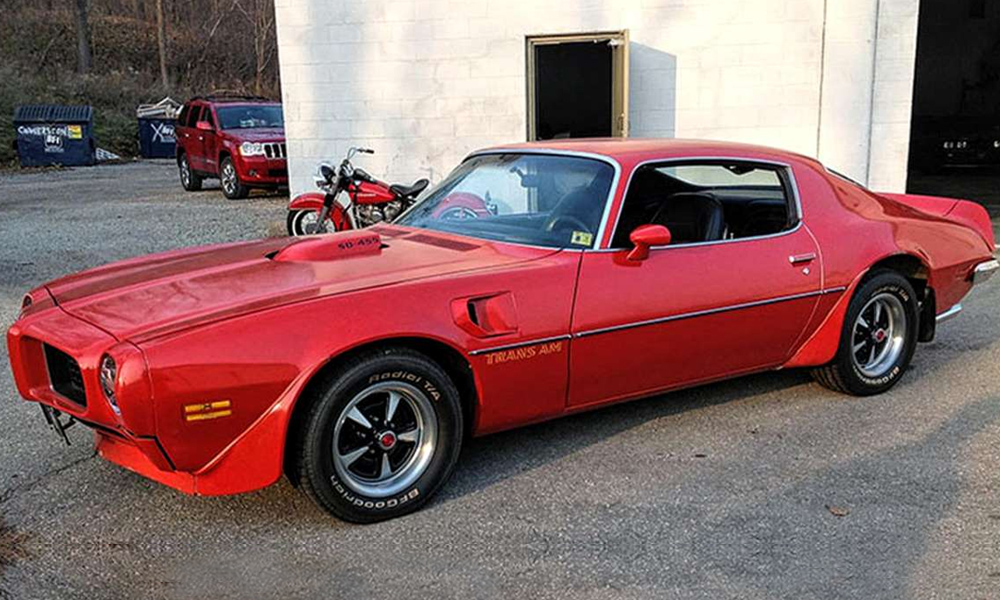 Okay, so 1973 might not be remembered for fastest American muscle cars as much as it is the Arab Oil Embargo. Yet, a few good things did come of it, and the Trans Am was one of them. There were two engine models offered in 1973 for the first time since the 1970 production year. Buyers could purchase a 455 in.³ engine, but that is where any similarity between the two stopped. One engine, the automatic, produced 250 hp at an astonishing 4000 RPMs while the manual the engine produced 50 more horsepower and gave decidedly more torque. Either one though could send you screaming down the track at a moments notice. It was the stuff of a high school teenage boys dream and we are proud to be along for the ride down memory lane. It doesn't get much better than the Trans Am, and we love it more than other Firebird models. As for the oil embargo, well let's just say it didn't stop us much from driving the cars as teenagers.
ET/MPH [email protected] – Engine 455SD – Horse Power 310 – Gear 3.42 – Transmission Automatic – Source HR6/73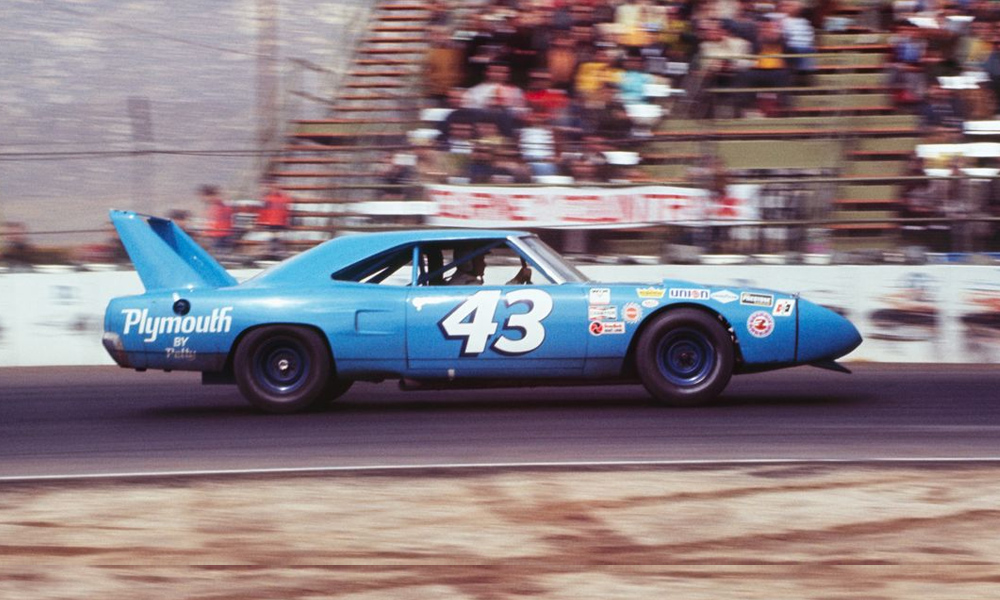 14. 1968 Road Runner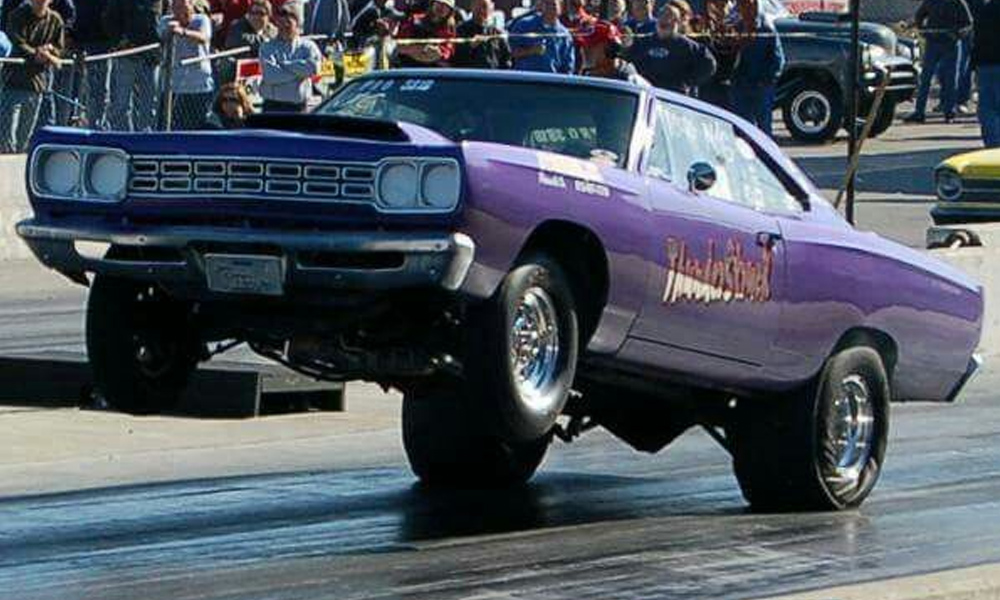 We've seen a few Plymouths make this list, and even a few Road Runners. However this one is a bit different. For starters, it was only produced as a two door model. That's right, you couldn't fit four people in this baby if you wanted to. It was a standard two door coupe based on the popular Belvedere. Yet, let's talk about the engine since that's what these fastest American muscle car list cars are all about. The standard V-8 Road Runner engine produced 335 hp from a 383 cubic and 6.3 liter monster. It was capable of producing 425 foot-pounds of torque, which is pretty impressive for a two door coupe. Here is the kicker though. If you wanted air-conditioning with your 68 Road Runner, you were going to be outfitted with a 330 hp version. The reason was simple. The 335 didn't hold enough vacuum to accommodate any sort of air system. You did get to choose between a standard four speed manual transmission with the option of having a three speed torque flight automatic though. However, if you wanted speed and control, always go with the manual. That's just what car enthusiasts do. No wonder this one continues to hang out on every muscle car list in existence!
ET/MPH [email protected] – Engine 426 Hemi – Horse Power 425 – Gear 3.55 – Transmission Automatic – Source CD1/69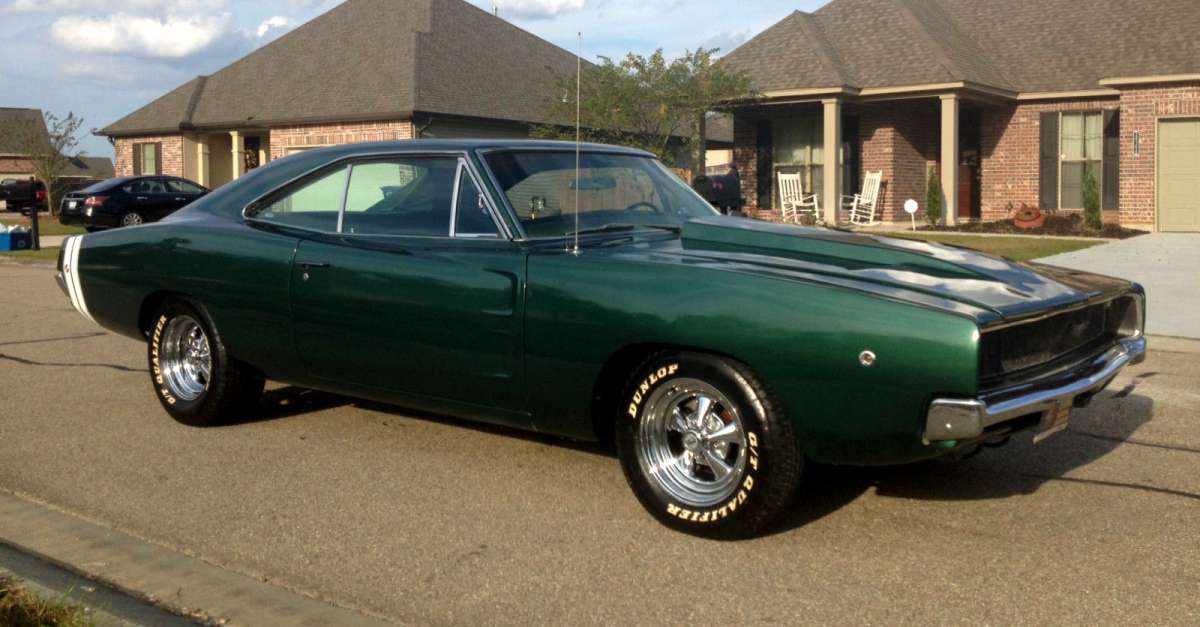 13. 1970 Plymouth Superbird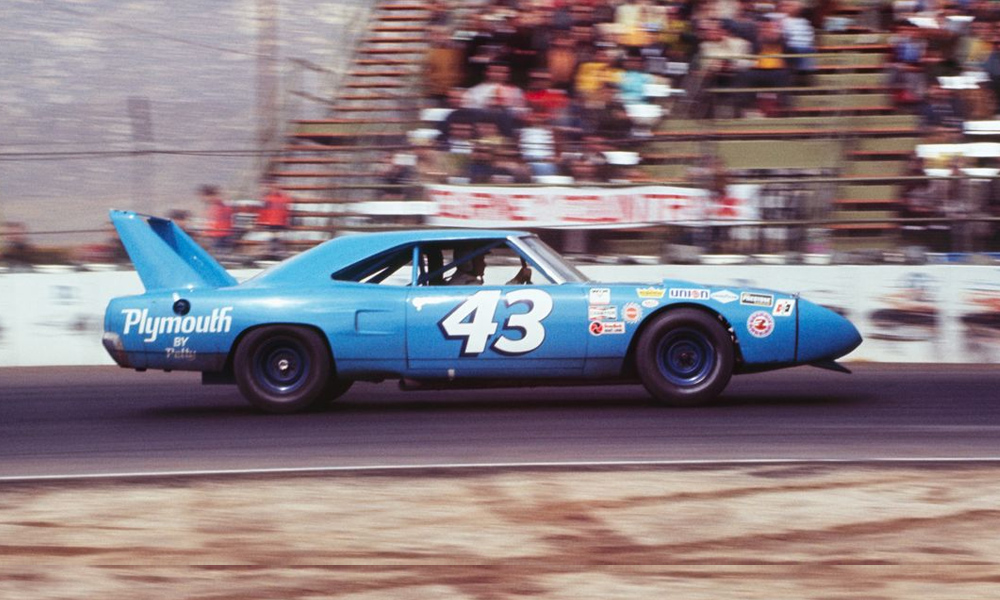 Modify the popular Plymouth Road Runner and what do you get? One of the fastest American muscle cars around, that's what. The Plymouth Super Bird was one of the popular highly modified Road Runner versions. Its rival was the Ford Torino Talladega, which was produced to rival the popular Mopar Aero Car. Yet, you would most likely know this car by its horn. It had the tell tale road runner noise built right in, but there was a bit more going on as well. For instance, the 440 super commando 6 Barrel, Hemi V8 produced stunning amounts of power. So while this car may have appeared cartoonish in nature, it was serious in regards to speed. You could boost performance a bit by upgrading to the 426, of which only 135 models were made. In short, the Super Bird was built for pure speed.
ET/MPH 13.50@105 – Engine 426 Hemi – Horse Power 425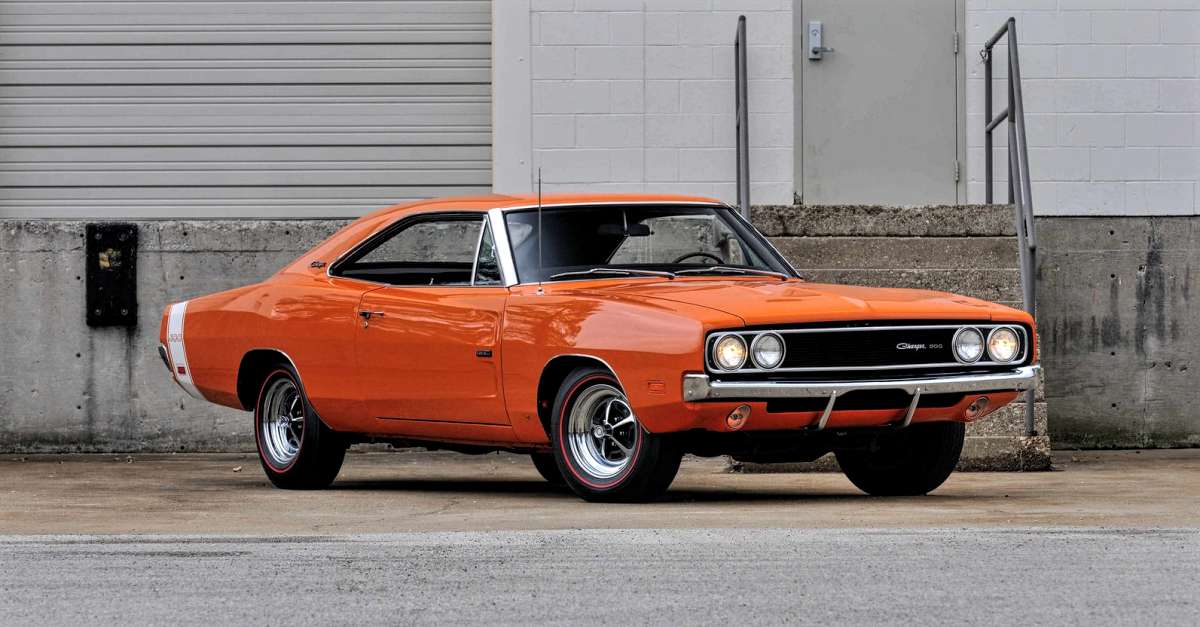 12. 1968 Dodge Charger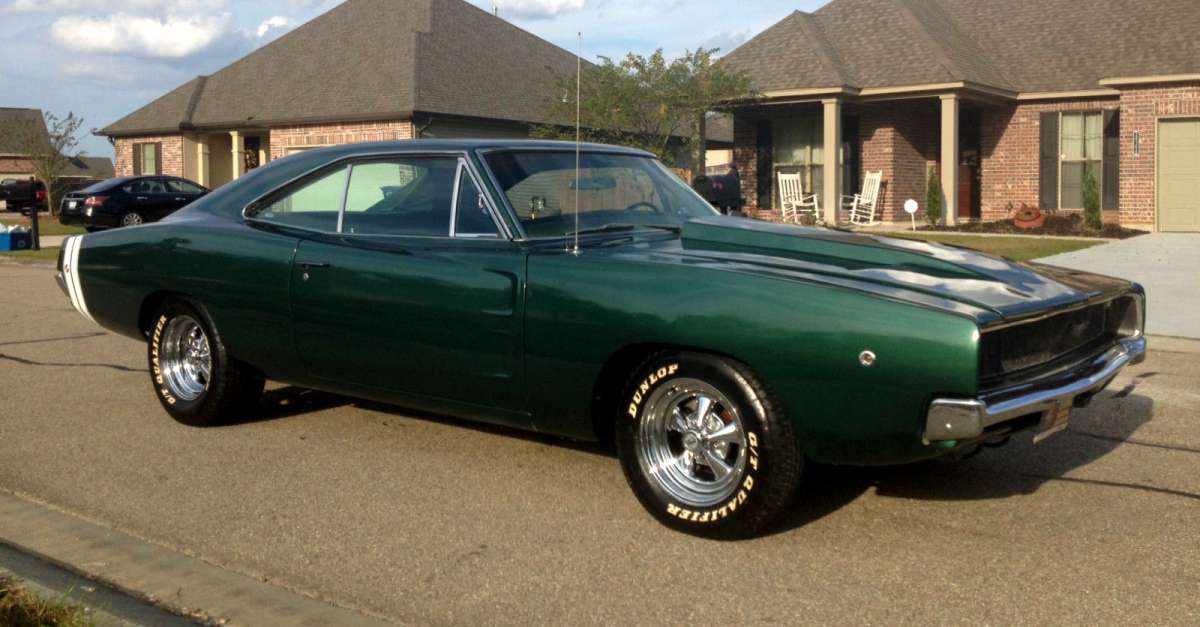 This popular charger differs from other 60s models in a few ways. For starters, the Coke bottle profile was a bit more defined to separated from the popular Coronet models that were already well known. At least one light was added to the rear end of the vehicle, inspired by popular Group 7 racers. Also, there was the addition of a 'flying buttress' to the rear window which gave it a similar profile to the Pontiac GTO. However, under the hood is where things get interesting. The charger was outfitted with a 318 in.³ 5.2 L double big block V-8. That was the standard engine until midyear production when a slant 6 225 in.³ 3.7 L engine was added to the mix. Of course, you could also opt for the popular three 83–2 or three 83–4 engine models if you wanted a bit more power. As for every thing else, give it up. You were going to spend a lot of money on gas with this one, but the payoff would be sheer speed. That's what makes this one of the fastest American muscle cars in existence today. They're also pure eye candy. That about sums it up right there. Now it's time to go find one.
ET/MPH 13.50@105 – Engine 426 Hemi – Horse Power 425 – Gear 3.23 – Transmission Automatic – Source CD 11/67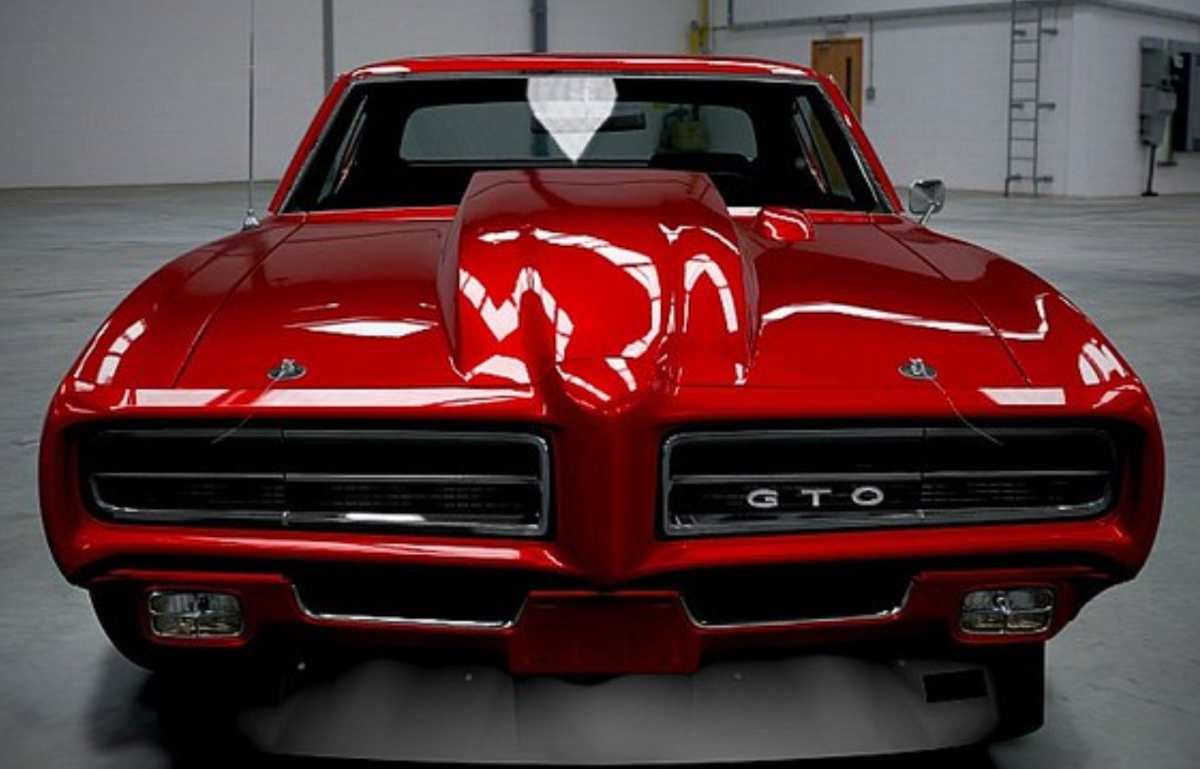 11. 1969 Charger 500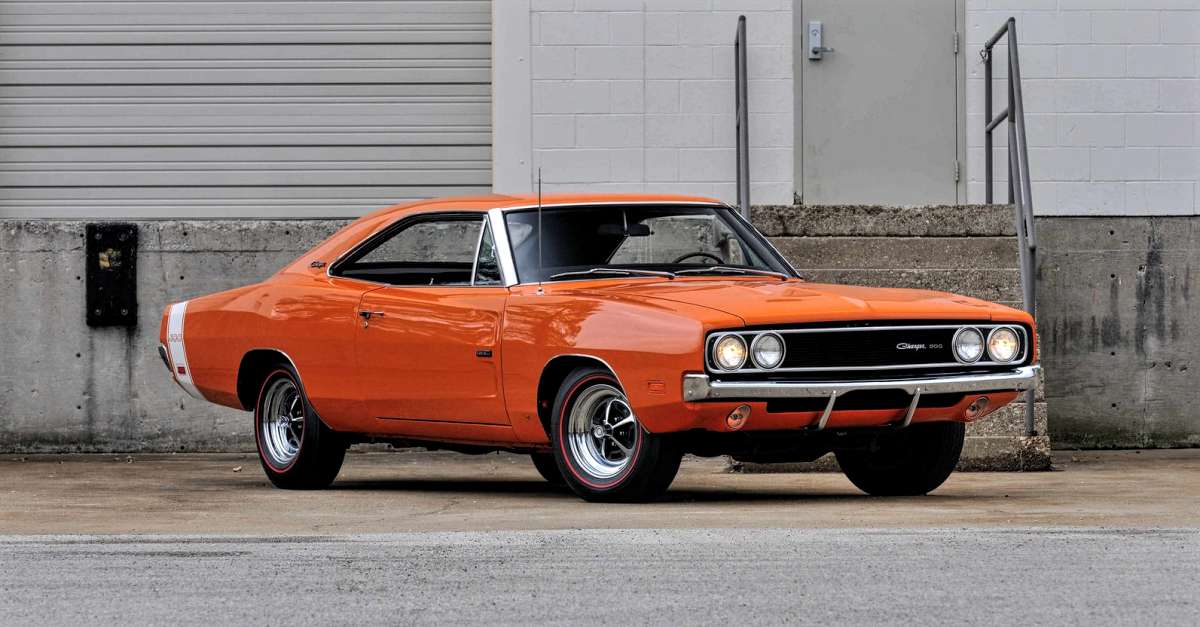 So what do you get when you take a Dodge charger and offer two different engine sizes? Well, the short answer is one of the fastest American muscle cars. The first engine was a four barrel 330 hp V8 that was easily identified by its pie tin on top of the air cleaner. The second engine was unsilenced and was known as the 440 Magnum. The rear window remained flush with the roof, but the equipment standard was the same as that of the Charger R/T. There were only 500 produced of these special model Chargers, so in order to own one yourself, you'll likely drop a pretty penny.
ET/MPH 13.48@109 – Engine 426 Hemi – Horse Power 425 – Gear 4.10 – Transmission 4 Speed – Source HR2/69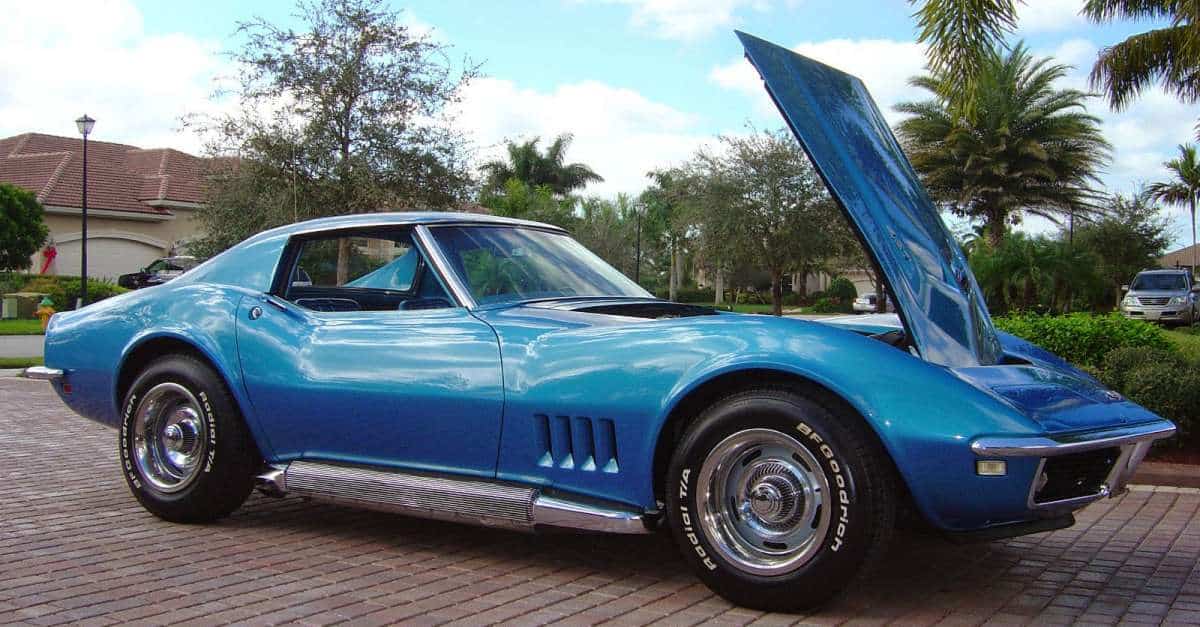 Before we start the top 10, here's a palette cleanser. What a sweet shot of a Pontiac GTO!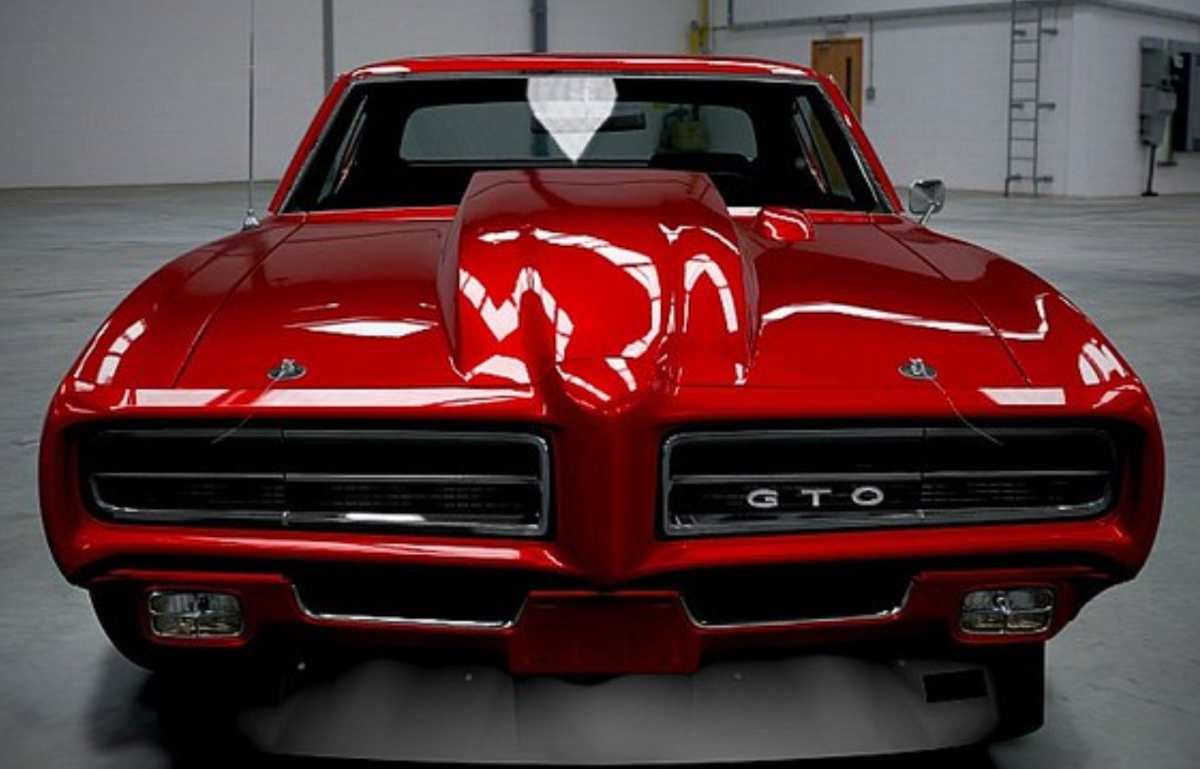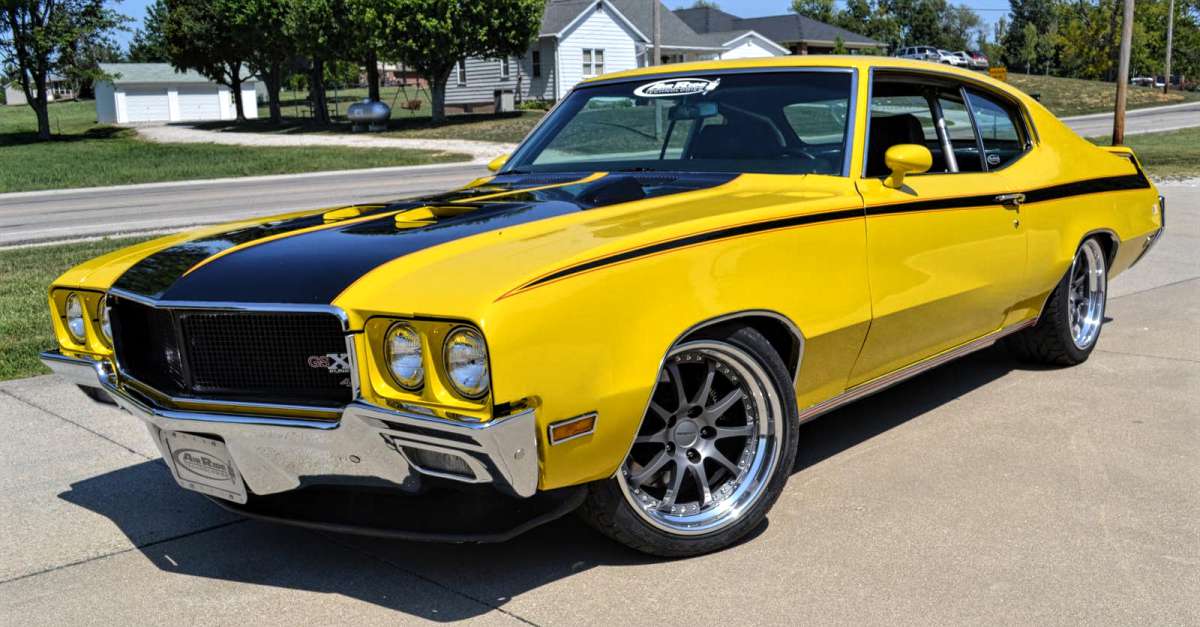 10. 1968 Corvette 427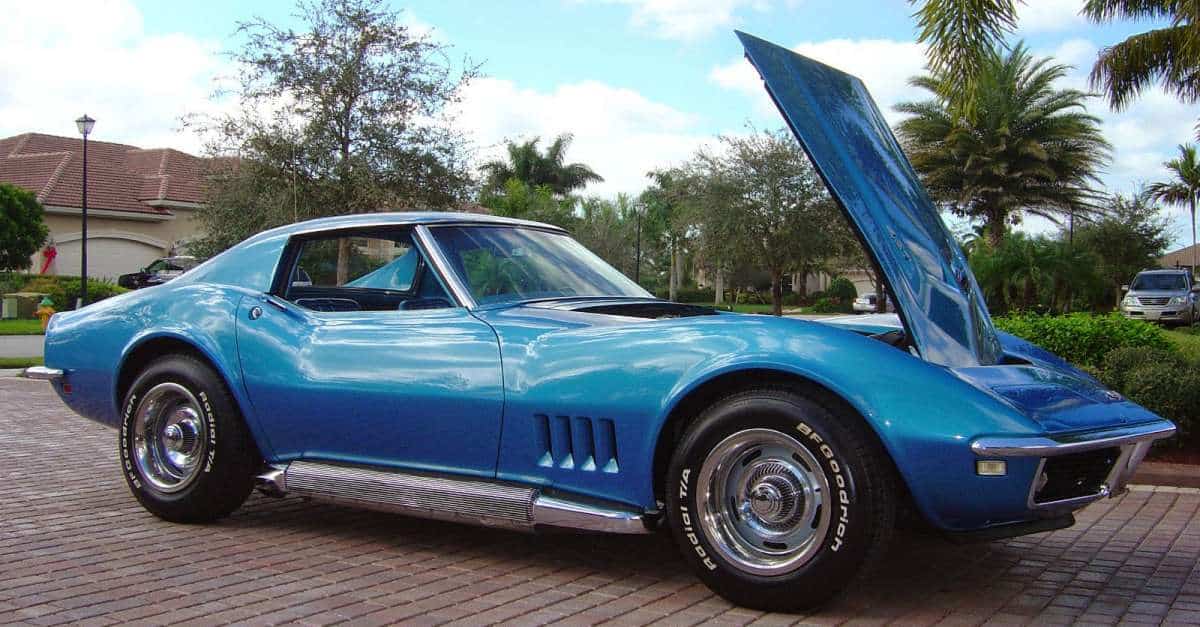 If you are a fan of t-tops, then this is your Corvette. The '68 model was completely redesigned and featured removable roof panels and a rear window, as well as the option of being purchased as a coupe or convertible depending on your taste. As for the rest of the vehicle, it was pretty much the same. This one features a small block V-8 with a three speed manual transmission that generates a solid 300 hp. Contributing to the easy ride is a fully independent suspension and of course it's four wheel disc brakes that provide smooth, quick stops. But wait, you want more speed? No problem. Upgrade to the 427 V8 big block, with the L36 model. That engine generated a smooth 390 hp and featured a 4 Barrel, Rochester carburetor. Want more? Then go for the L68. 400 horses under the hood and a triple Holly two-barrel carb set you up for the most power you could get from this particular model. Okay, so I lied about that. There were several other engine models and you can actually top out with 430 hp generated from an L88 engine featuring a four barrel high-capacity carb system. Choose any of these options and you have a vehicle that is firmly cemented on the fastest American muscle cars list. Just make sure that you invite us along for the ride when you get one.
ET/MPH [email protected] – Engine L72 427 – Horse Power 425 – Gear 3.55 – Transmission 4 Speed – Source CD6/68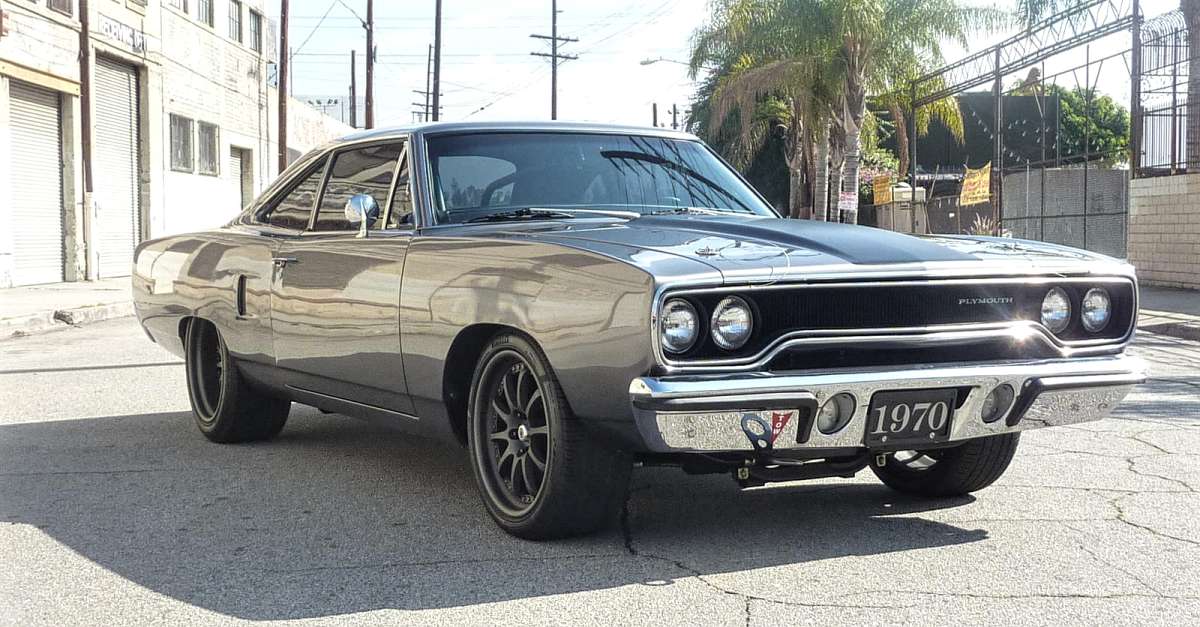 9. 1970 Buick GS Stage 1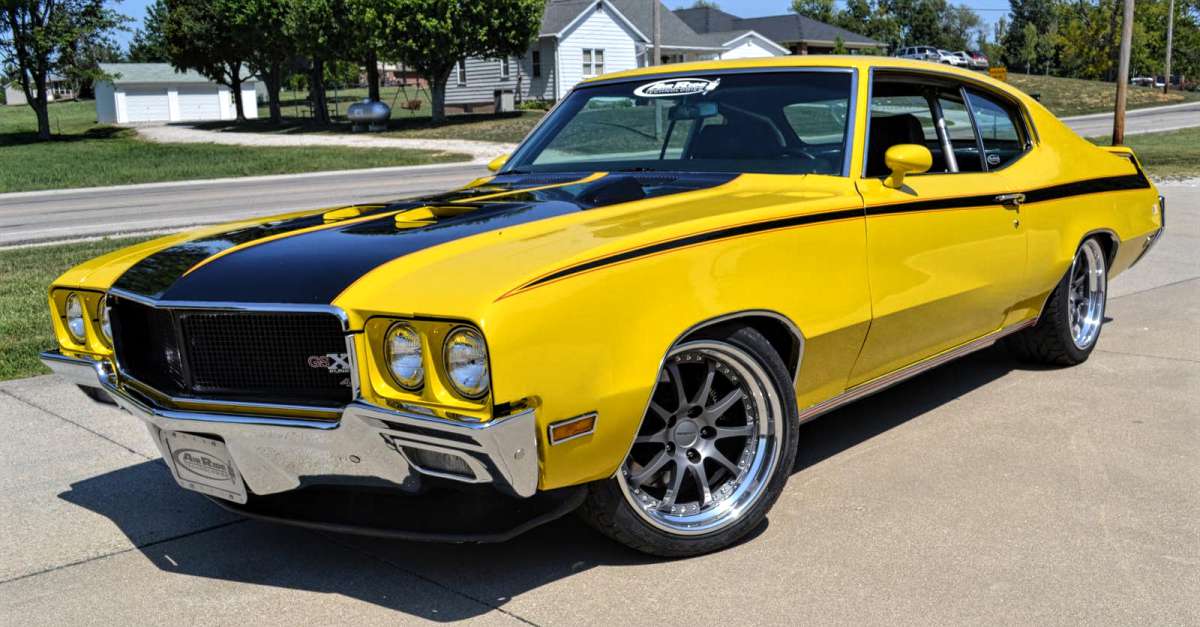 This Buick is certainly nothing like the models produced today. If you owned this gem then you know just what we mean. This was their contribution to vehicles that have made the fastest American muscle cars list. The GS Stage One is a vehicle that was thought to possibly surpass the popular Hemi Cuda. Why? Well it's pretty simple. The GS One was lighter, so it's 455 could generate more speed because there was not as much weight to push around. And speed it did generate, make no mistake about it. If you owned one then your friends no doubt saw you blazing past in the popular Apollo White or Saturn Yellow colors.
ET/MPH [email protected] – Engine 455 Stage 1 – Horse Power 360 – Gear 3.64 – Transmission Automatic – Source MT1/70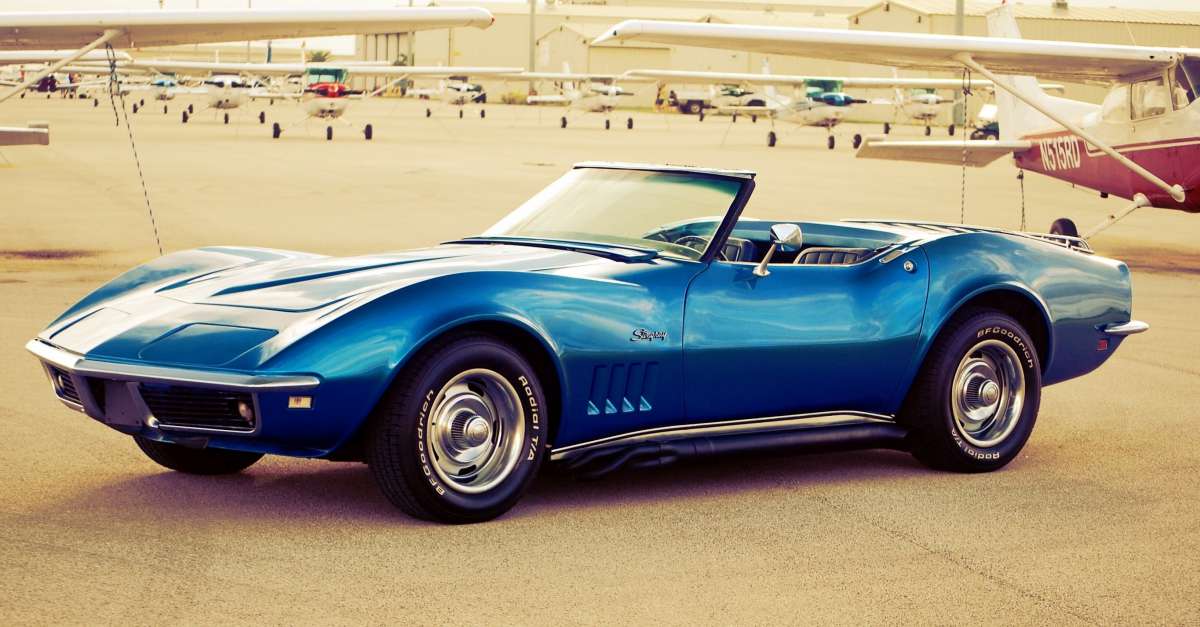 8. 1970 Road Runner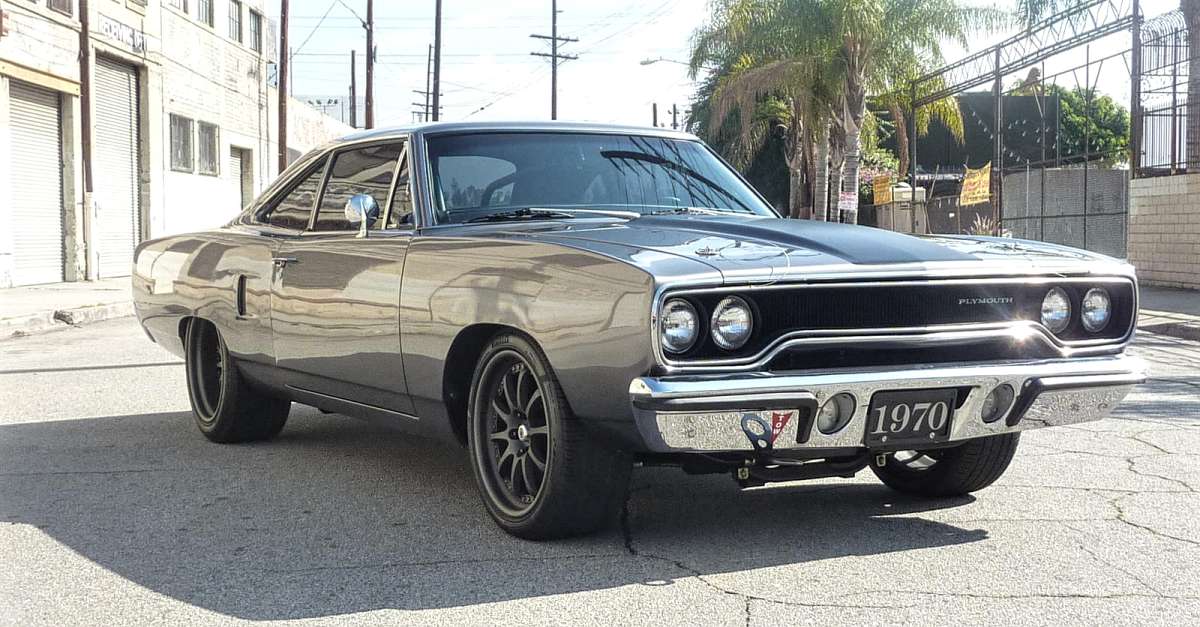 This particular Road Runner model was designed with performance in mind, and it passes all tests in regards to the ranking of fastest American muscle cars. The 1970 model brought back a few nods to the previous '68 in terms of design and appearance. However, the three speed manual engine lineup remained the same. Only 834 of these were made, but of particular note is the fact that you could get a Road Runner with either an Edelbrock aluminum intake made for the previous '69 models, or purchase a vehicle with a new intake cast that was factory produced. It just depended on which dealership you were at. But the real jewel in this equation is the 446 barrel engine that allowed the Road Runner to scream down the street at breakneck speed. If you owned the car during this time then you know this to be true because your insurance policy would have reflected it. Remember, this is when the American muscle car started to decline simply because insurance companies were tacking on premium charges for all of that extra speed. However, if you own one today then you have a rare beauty.
ET/MPH 13.34 @107.5 – Engine 426 Hemi – Horse Power 425 – Gear 4.10 – Transmission Automatic – Source SS12/69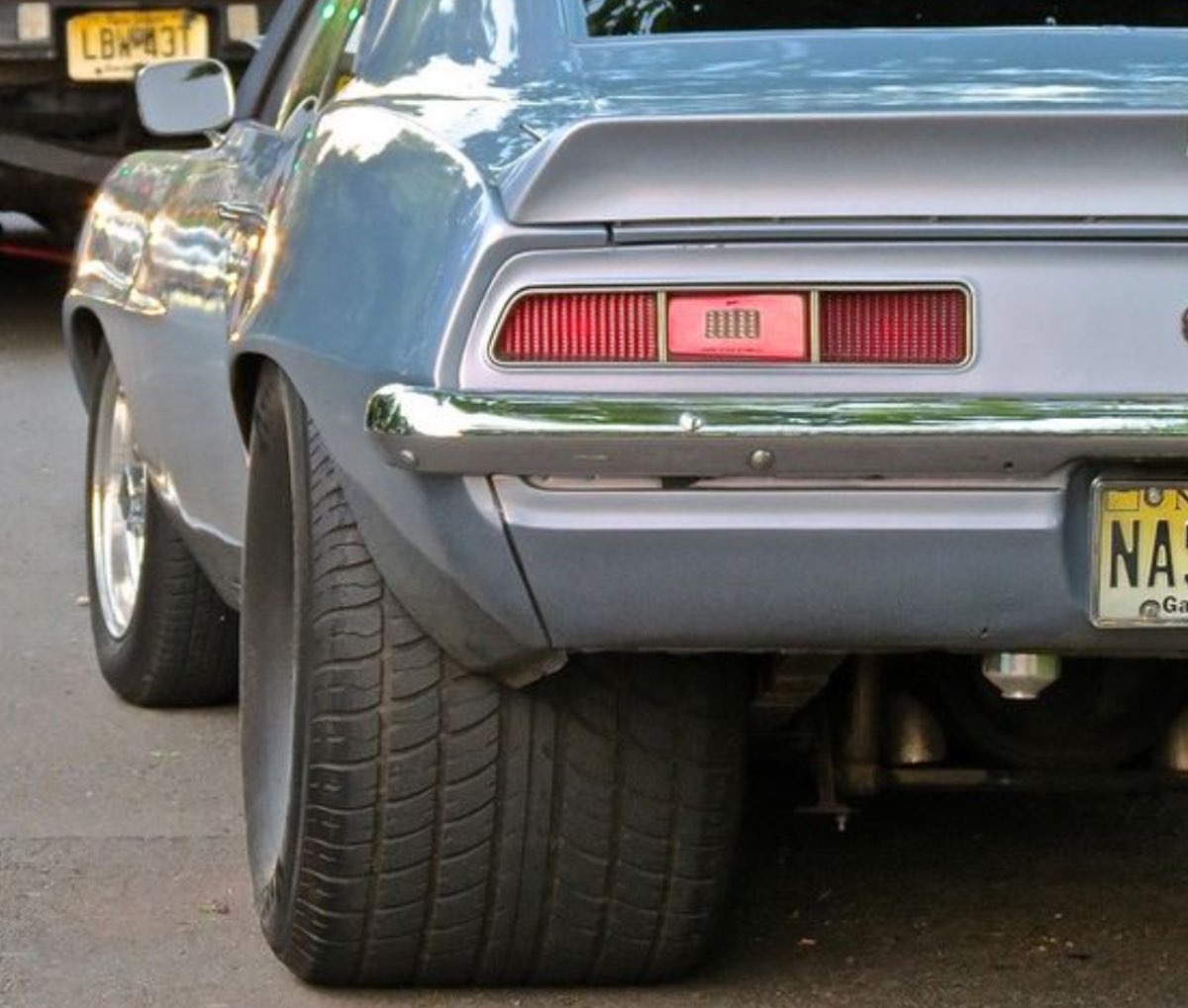 7. 1968 Corvette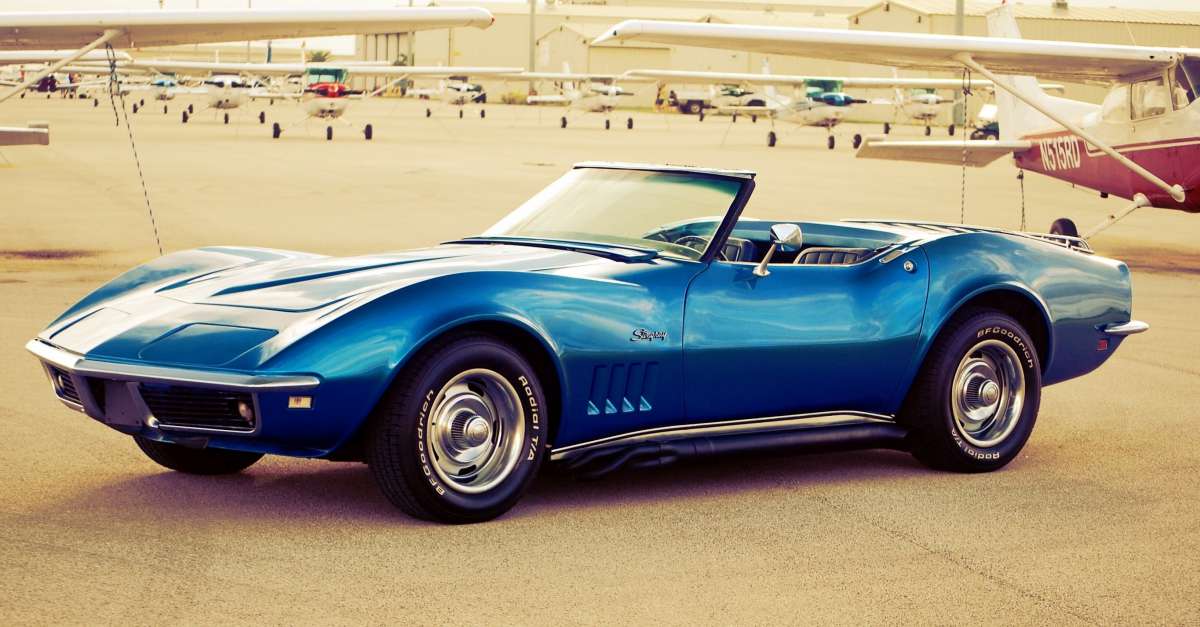 This particular Corvette was popular for two reasons. One of them was the big block V-8 that produced 390 hp and a solid 10.25:1 compression ratio and the other was the same big block V-8 that produce 425 hp by the means of standard 11:1 compression. Larger intakes and 4 Barrel, Holley carburetor system fixed to the aluminum manifold with mechanical lifters, made this particular Stingray one incredible symphony. All you had to do was lightly tap the gas and you would instantly start screaming down the highway. Of course, as engines began to get larger and larger, older small engine models would eventually fall away. That's why the 427 and 430 V8 or so popular with this particular model of Stingray. Even then, we had a need for speed. That's why this particular Corvette model makes the list as one of the fastest American muscle cars around.
ET/MPH 13.30@108- Engine 427 V6 – Horse Power 435 – Gear 3.7 – Transmission 4 Speed – Source HC5/68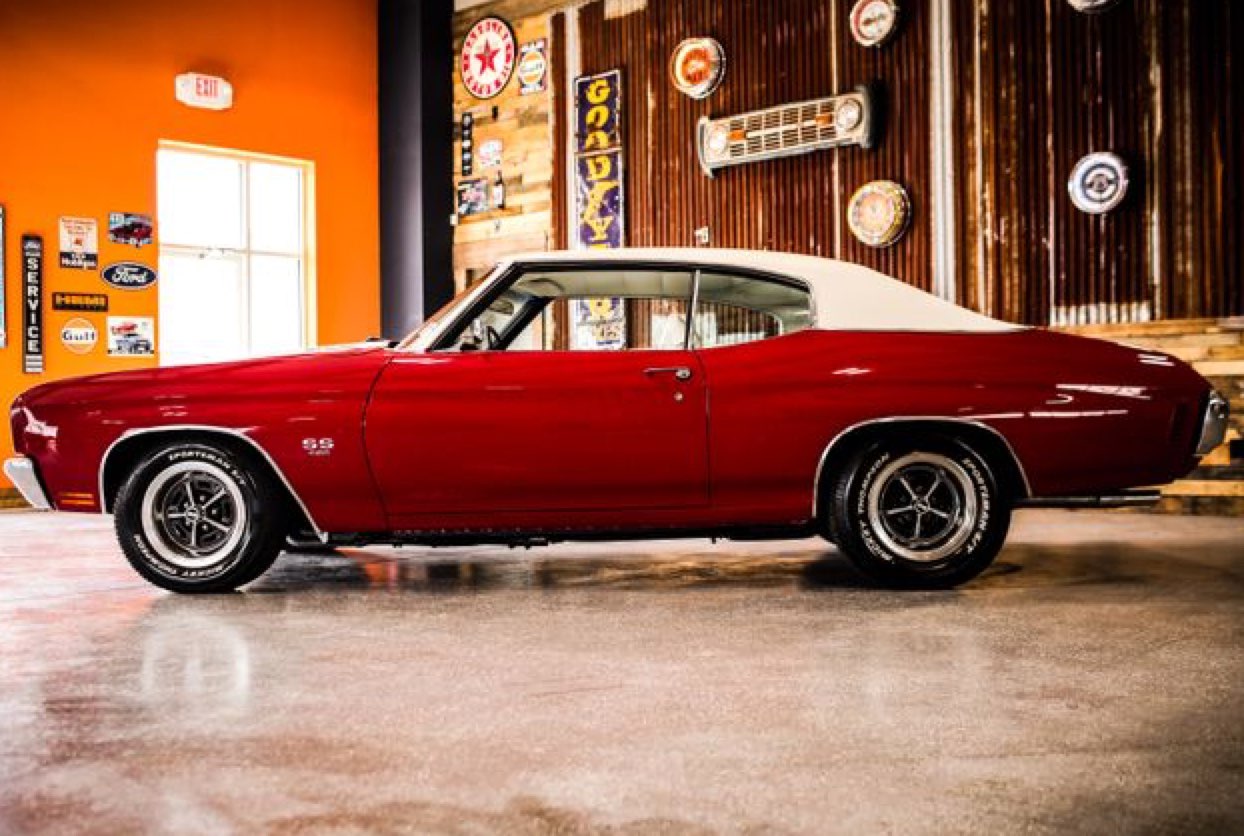 6. 1969 Camaro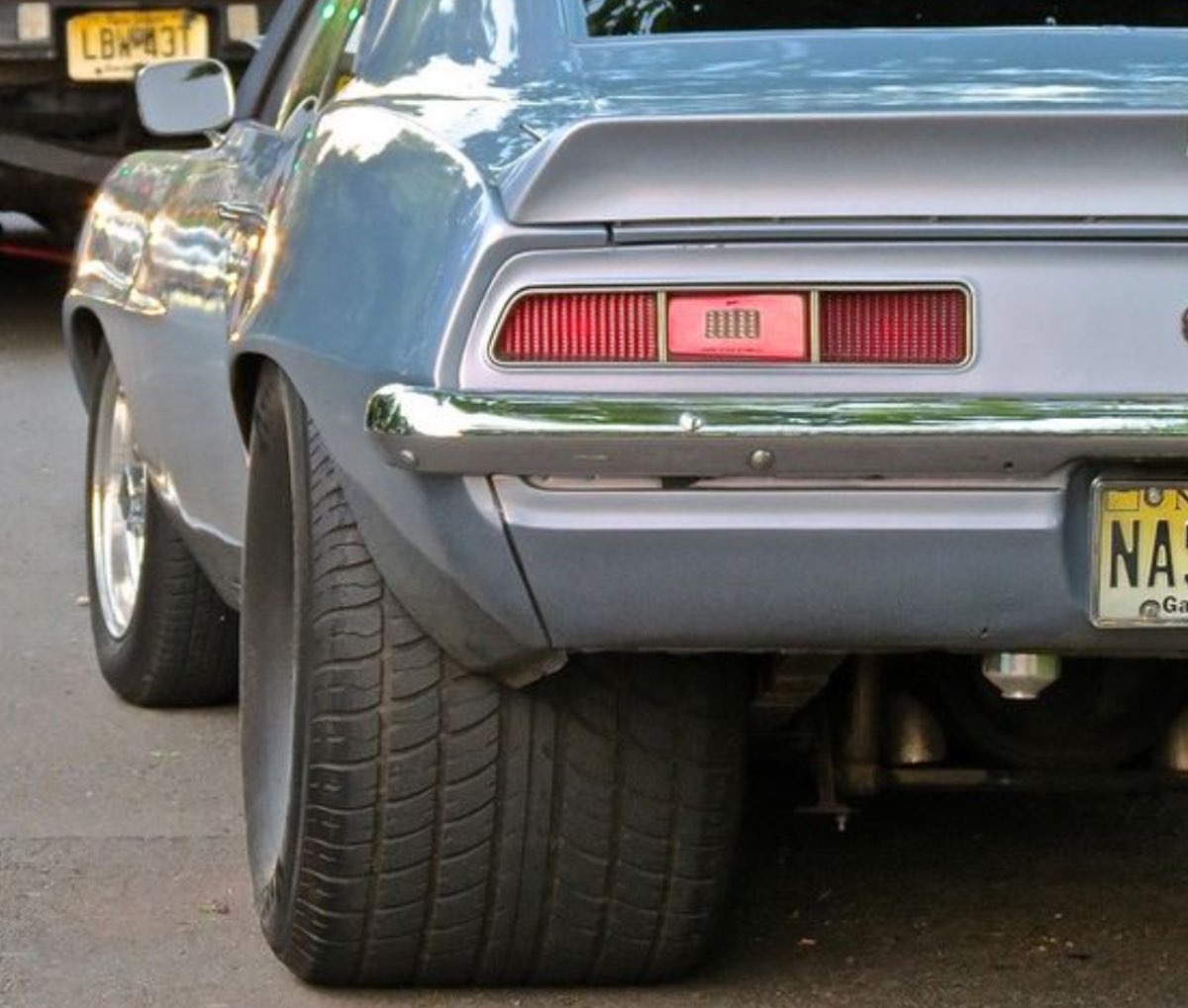 If you know anything about Camaros, then you know why the '69 is different. While much of the vehicle remained the same, such as the major mechanical components and drive train, other parts were decidedly different. The new hood and trunk lid for instance gave the car a sportier look. The deep inset headlights and heavy "V" gave it a much more aggressive look in regards to body style. However, it was the engine, as always that was the star of the show. For instance, the 302 featured a stunning 11:1 compression, forged steel crankshaft, pistons and connecting rods, and of course Holly carbs. So what gives it speed? Well, it's the solid lifter L72 big block 427 engine to be exact. Put enough of these in any vehicle though and you're bound to generate enough speed to set your tires on fire. It's what makes the Camaro so popular and why it makes our list as one of the fastest American muscle cars.
ET/MPH [email protected] – Engine 427 ZL1 – Horse Power 430 – Gear 4.10 – Transmission 4 Speed – Source HC6/69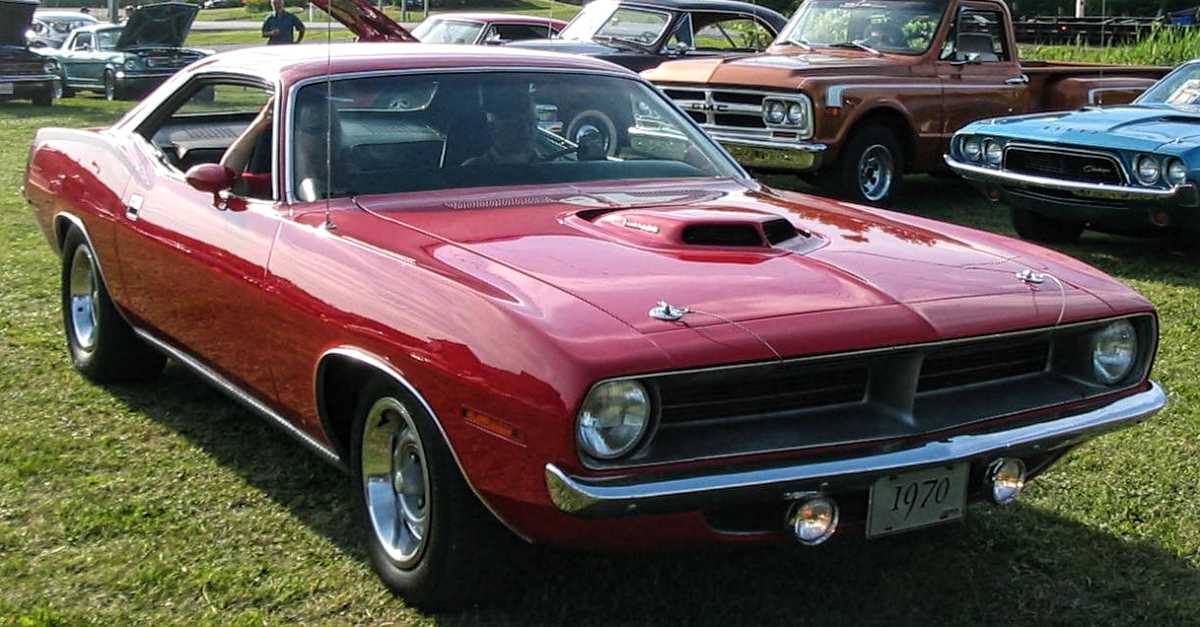 5. 1970 Chevelle SS454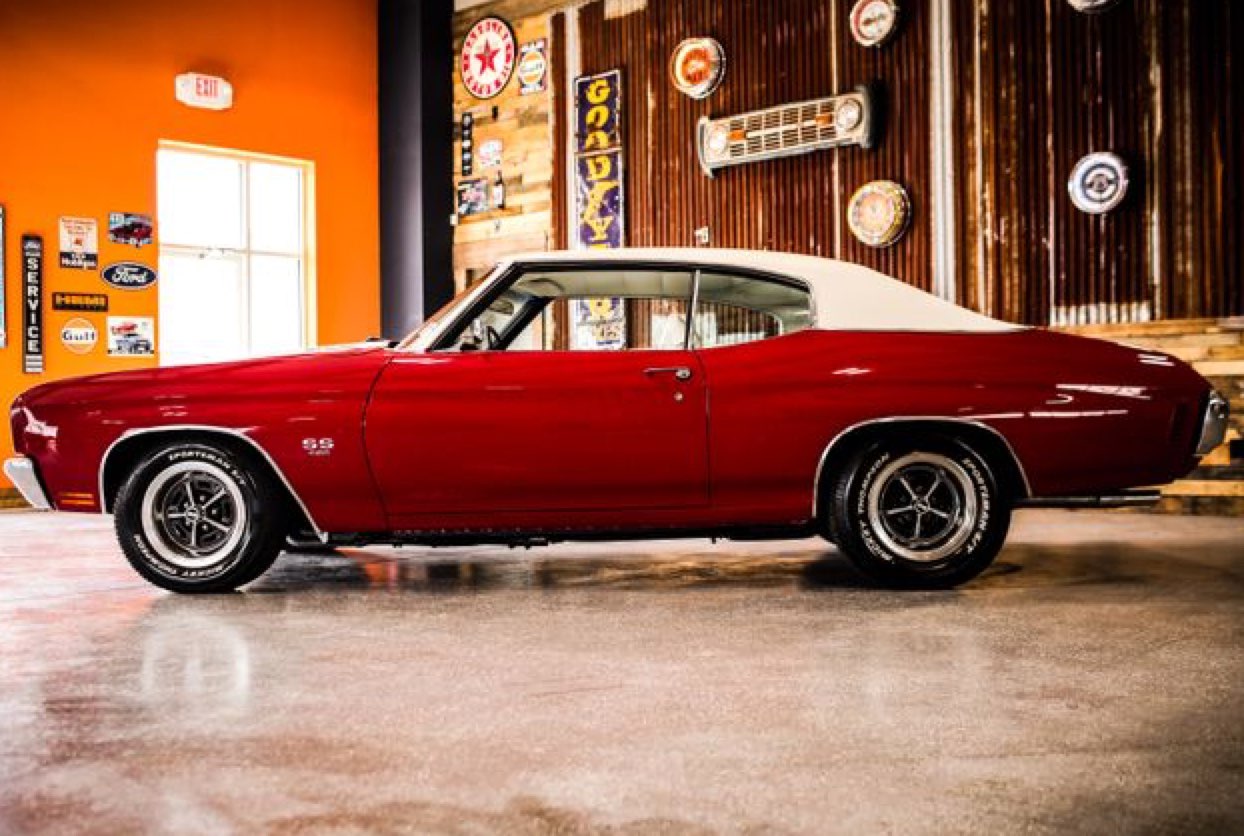 Fastest American muscle cars mean just that. Cars that are designed to produce incredible amounts of speed with engines that gobble up gas like a fat kid does spaghetti. To that end, meet the 1970 Chevelle. The SS, or Super Sport as it was commonly known, was first produced in the early 1960s. This second-generation would find a few different body style changes, like a semi-fastback and flowing roofline. However, the speed was the real star of the show. This particular Chevelle model featured a cowl induction system that could be added to either the 454 or 396 model. The principle was simple. All you had to do was stomp the gas pedal and a separate scoop opened up to allow cool air into the engine. It was considered to be a sort of second wind type breath, similar to what you find with long-distance runners. It worked. The elegant lines and solid shifting transmission complete the vehicle. It was very popular with muscle car enthusiasts and remains so today. I mean let's be honest, who doesn't like a fast car with a solid V8 producing massive amounts of horsepower and incredible speed?
ET/MPH [email protected] – Engine 454 LS6 – Horse Power 450 – Transmission 4 Speed – Gear 3.55 – Source CC11/69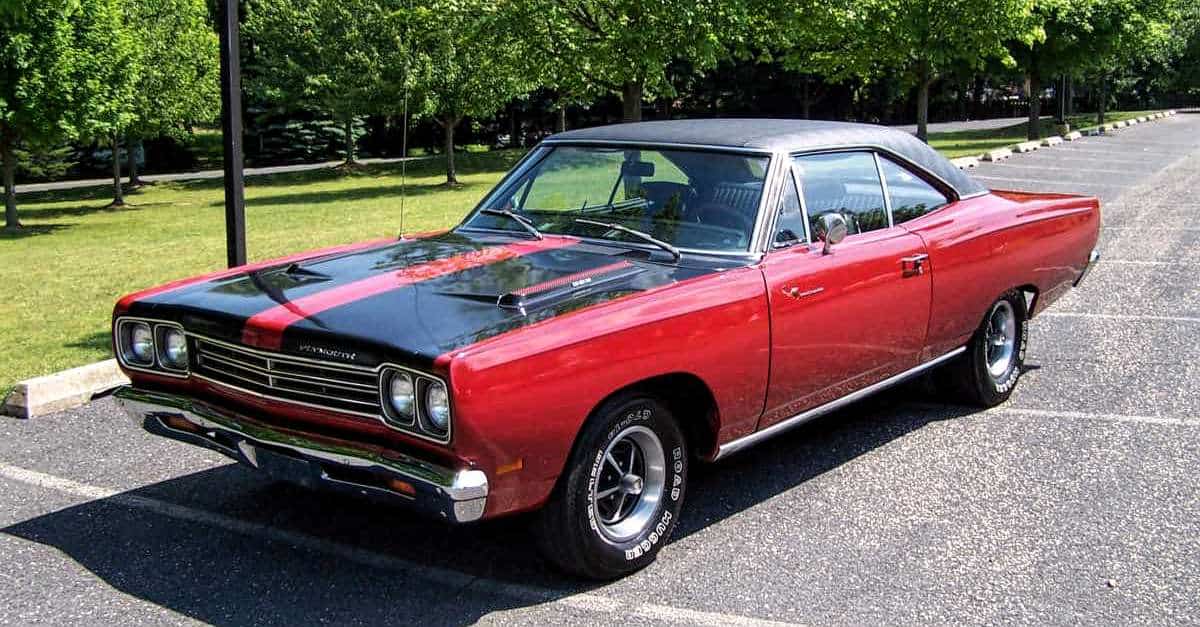 4. 1970 Hemi Cuda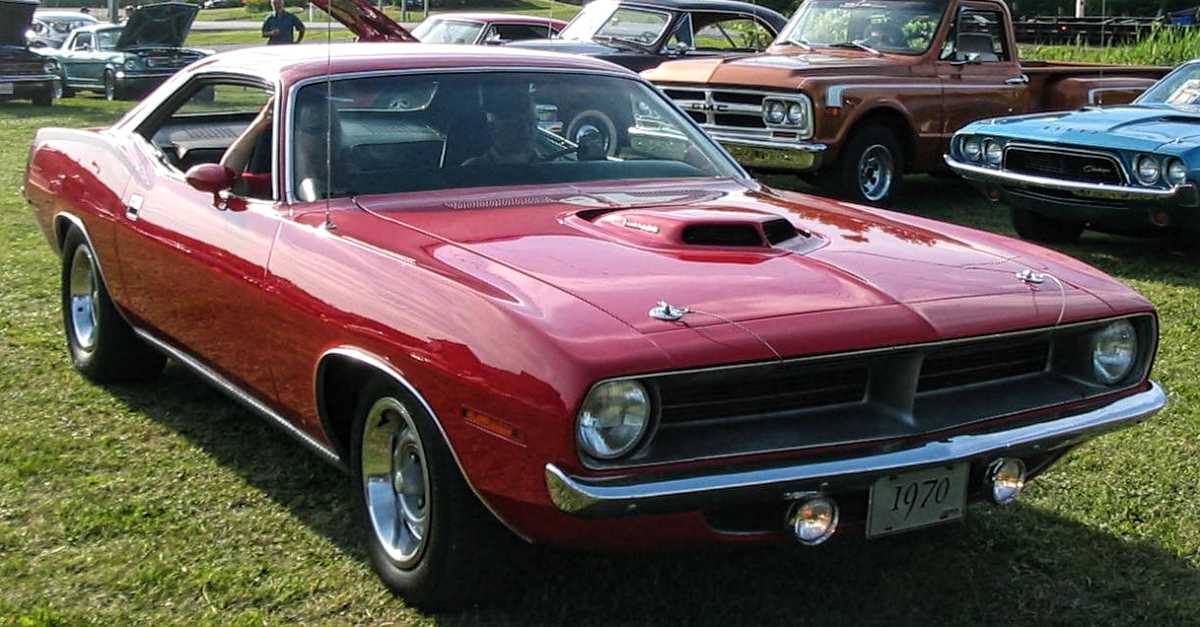 If you remember sitting in one of these babies, then your childhood topped out somewhere between 1970 and 1974. For that you should feel privileged. This Plymouth Barracuda is a third-generation monster. Remember, they did a few things differently with this one. For instance, instead of basing the vehicle design off of the popular Valiant, they opted for a convertible coupe for a sporty feel. This was very different than previous models. This Cuda had a decidedly aggressive aesthetic, just look at how it presents itself. However, it was the speed that was the real show. For starters, you could opt for one of their two six-cylinder engine models, a 3.2 L version of the popular slant – 6, or a 225. Also, you could opt for three different V-8 versions if you needed more horsepower and speed. Choose from a 318ci, 383ci two barrel, or 383ci four barrel. Bottom line, this thing could produce the speed you need to get up and down the road with ease. Perhaps this is why the 1970 model Barracuda is regarded as one of the fastest American muscle cars ever produced. There were multiple engine variants, and an array of upgrades so that the vehicle could suit any particular owner's taste. If you were a kid in the passenger seat, then you know what I mean. If you were deprived, find one online for a cool $60k and relive your childhood the way it should have been. Check out the specs below.
ET/MPH 14 @102 – Engine 426 Hemi – Horse Power 425 – Transmission 4 Speed – Gear 3.54 – Source CC 11/69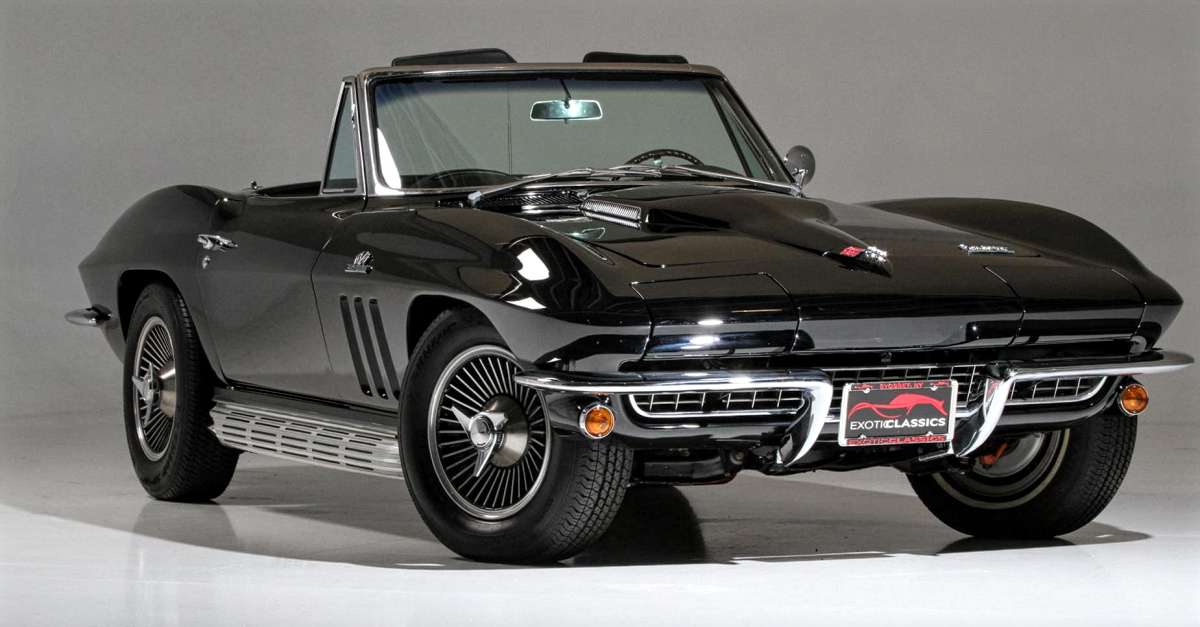 3. 1969 Road Runner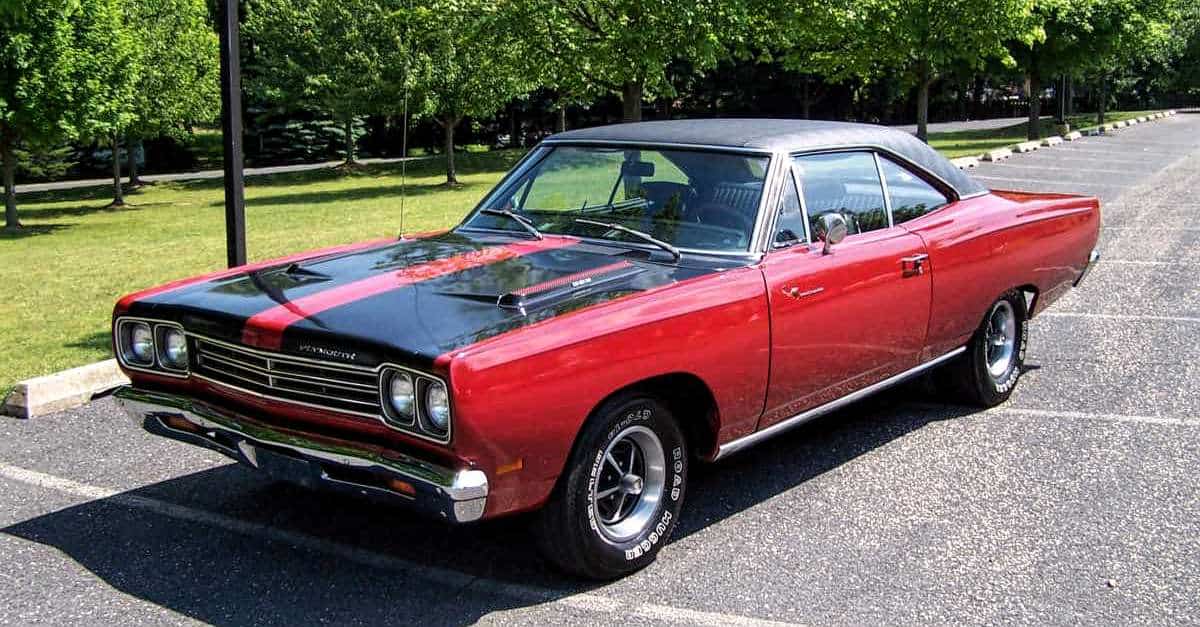 This Road Runner looks very similar to other previous year models, but the 69 model was trimmed up a bit for production. Most of this was aesthetic. For example, side marker lights, optional bucket seats, a new grill, unique tail lights, as well as Road Runner decals made the car "look" different. However, it's speed remained unchanged, well… depending on when you purchased the vehicle. You have to understand, midyear, the 440 CI engine with 3 x 2 Holly carbs was introduced into the product line as an option. That's right, as if this 440 big block was not enough of a beast, the Holly carbs added a bit more throaty power to generate a solid 390 hp with 490 foot-pounds of torque. This is why the 69 Plymouth Road Runner is regarded as one of the fastest American muscle cars ever produced. Plus, they had a fairly short production run. There were only 84,000 total vehicles produced, so if you own one, you are a true collector. You'll also know that the air events can be opened manually with your dashboard lever to allow the car to take full advantage of the air intake. Open that up and watch her fly!
ET/MPH 12.91 @111.8 – Engine 446 BBL – Horse Power 390 – Transmission 4 Speed – Gear 4.10 – Source SS 6/69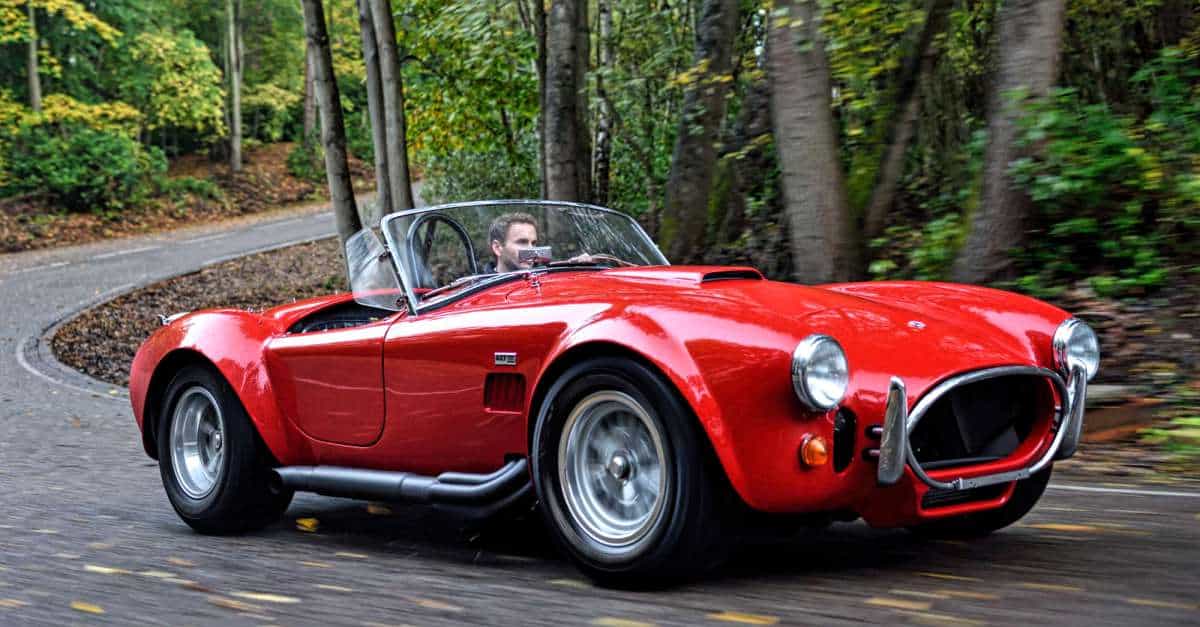 2. 1966 Corvette 427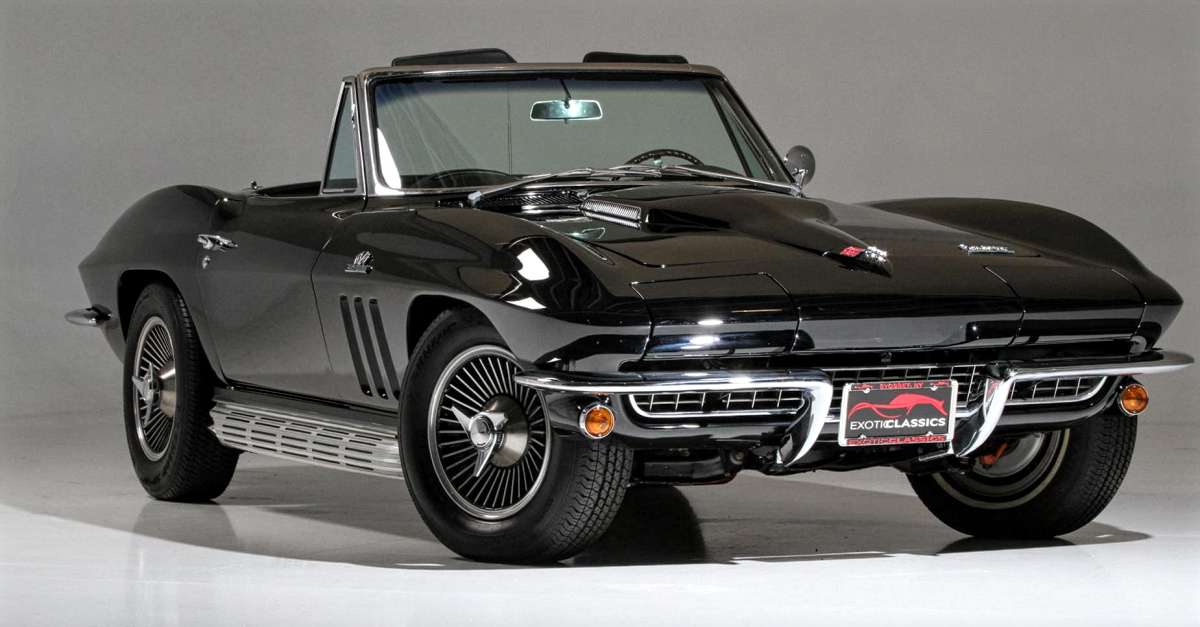 If you are a Corvette lover, then you are quite familiar with this Corvette. The 66 Corvette Stingray has firmly cemented itself as one of the fastest American muscle cars. The reason is quite simple. Corvettes were already fast, and the Stingray just improved upon the model. The increase in horsepower upped the torque from 415 foot-pounds to 465 at the same RPM level. So if you are a car enthusiast you're probably wondering why the displacement change isn't parallel in regards to horsepower.
Well, ask any Chevy engineer and they will no doubt respond with a twinkle in their eye. Remember, cast-iron is always very, very heavy. Removing it from parts of the design equation helped reduce the weight significantly, therefore providing much more torque at higher RPM levels. This is what makes the Stingray so incredibly fast. Of course, any Corvette owner feels a certain way about their particular baby, but ask a Stingray owner how they feel and you get a complete sonnet for a response. Speed, silky smooth acceleration, and massive torque keep the Corvette Stingray king on the muscle car list.
ET/MPH 12.8@112 – Engine L72 427 – Horse Power 425 – Transmission 4 Speed – Gear 3.36 – Source CD 1165
1. 1966 Shelby Cobra 427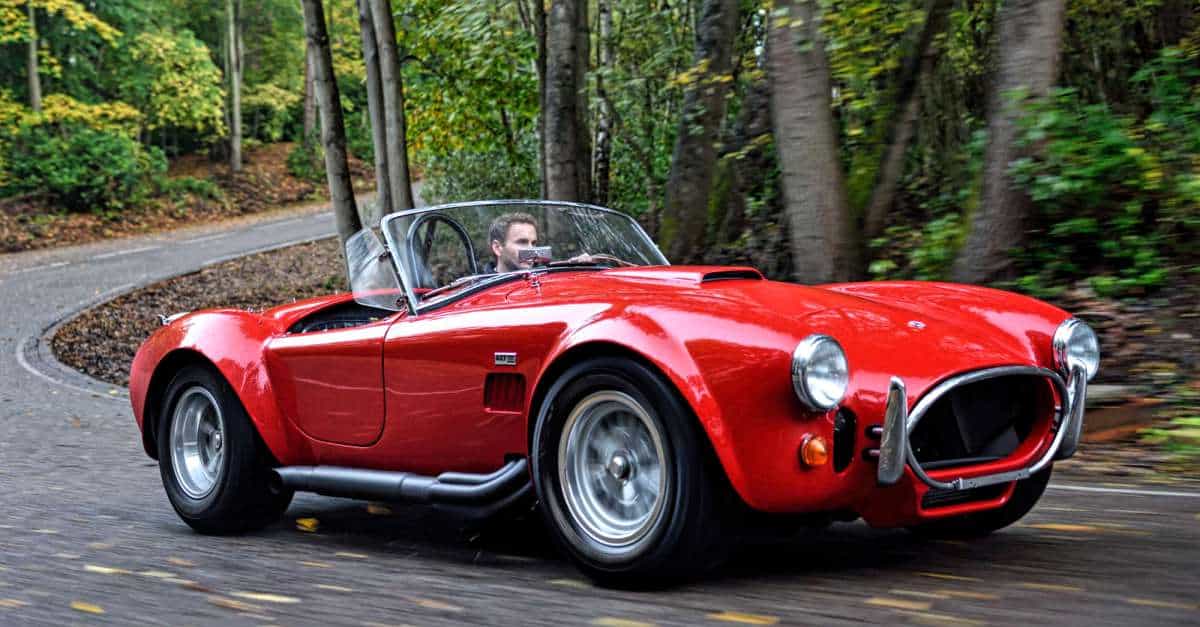 The Shelby Cobra is a classic, particularly the 1966 model. It is a speed lovers dream. No wonder it's regarded as one of the fastest American muscle cars around. To understand the car is to understand a bit of the history surrounding it. For starters, when the Cobra models were first produced by Ford in England, they were not available for sale to the general public yet. There was a simple reason for this. They were not street legal. The side mirrors and bumpers had been removed to make them one lean mean racing machine. Today, they are regarded as one of the most collectible cars you can own, and individuals love them. Their unique styling, classic lines, and huge v8s contribute to the mass appeal. Try to find one of these and you could spend as little as $100,000 or more than $5 million, depending. The 66′ 427 Cobra is the real deal. Once you get behind the steering wheel and feel the power, you'll never forget the feeling!
ET/MPH 12.20@118 – Engine 427 V8 –
Horse Power 425 – Transmission 4 Speed – Gear 3.54 ratio – Source CC1165