50 Incredibly Cool Custom Car Wraps
Custom car wraps are an evolving trade – what was once a totally wild and outlandish thing to do to your car is becoming a standard way of promoting a business these days. So with all the people jumping on the bandwagon of funny custom car wraps, how do you stand out? Well, these 50 versions certainly found a way to do that. These car wraps are not only hilarious, they are really creative and really well put-together. We had to laugh when we saw these bad boys.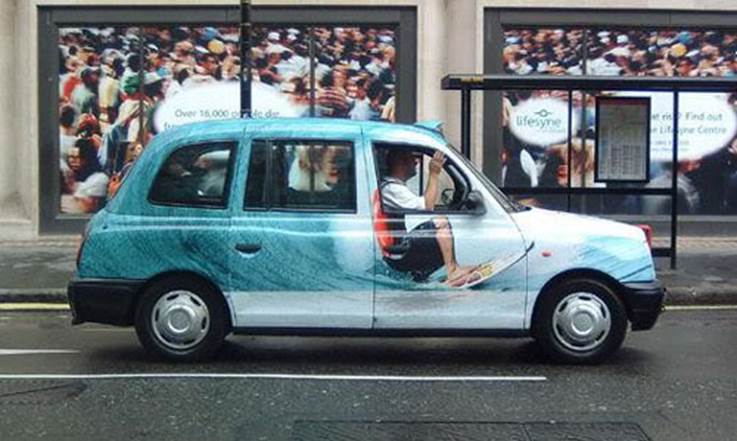 For instance, for those individuals living in Ireland or the UK – they experience a lot of cloudy down days. Rain, overcast skies and poor weather forecast dominate the day when so many of the citizens would rather be relaxing on a beach, maybe ever surfing. So what to do?
Create a custom and hilarious car wrap of yourself surfing, and have it tie in seamlessly to the driver side window so it looks like the driver is in a totally different place! This is a great example to start this list off with. You're about to see some really great ones, so buckle up! (See what we did there?)