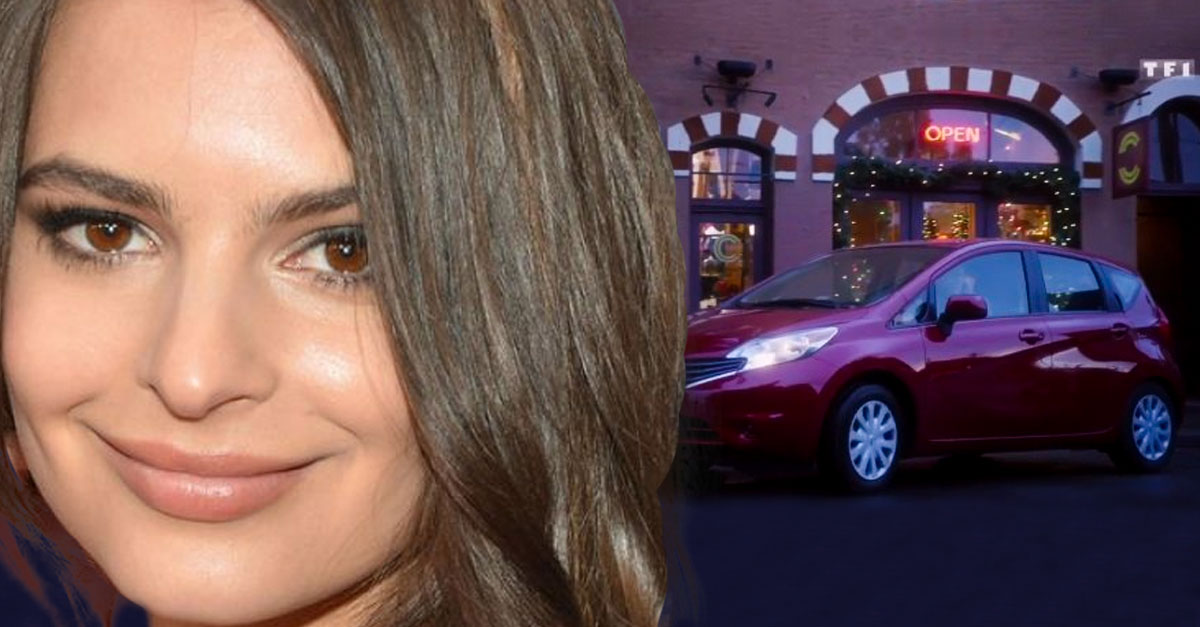 Celebrities, they're real people too….right? Of course they are, well some of them at least. And some of them actually drive themselves around Hollywood. To those independent celebrities who aren't acting like they're too important to get behind the wheel of a car, we salute you. This post is full of those great celebs, but more importantly, it's full of their cars! Some of these celebs are trying to keep a low profile, while other are trying to be as flashy as they can. These vehicles are what they actually drive, so buckle up (see what we did there?) and enjoy the list, as we show you the top celebrities and their sweet rides. There will definitely be some surprises.
Kate Beckinsale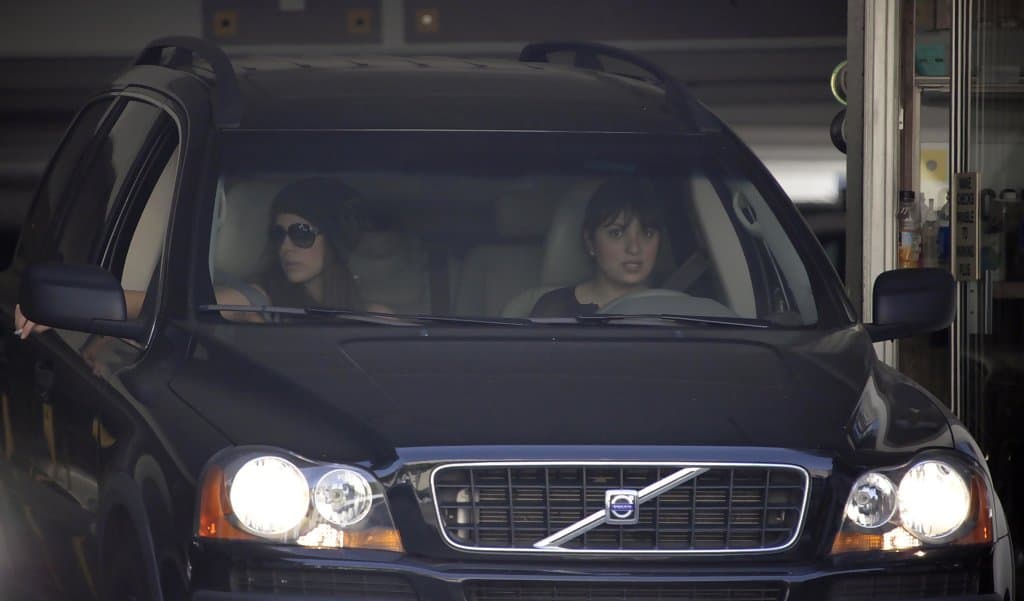 Okay, well maybe this isn't the best one to start out on after we just commended them for driving themselves. But anyways, Check out Kate Beckinsale in her Volvo XC90 – being driven by a friend. Hybrid models with all of the trappings approach starter home prices. It's the engineering and safety rating that win the day. Volvo SUVs win safety awards every year. So hey, if it's good enough for Kate Beckinsale, then it's good enough for the rest of us, right? A seemingly everyday car for a woman of her stature. But it's just a car, after all. Moving on!

Emily Ratajowski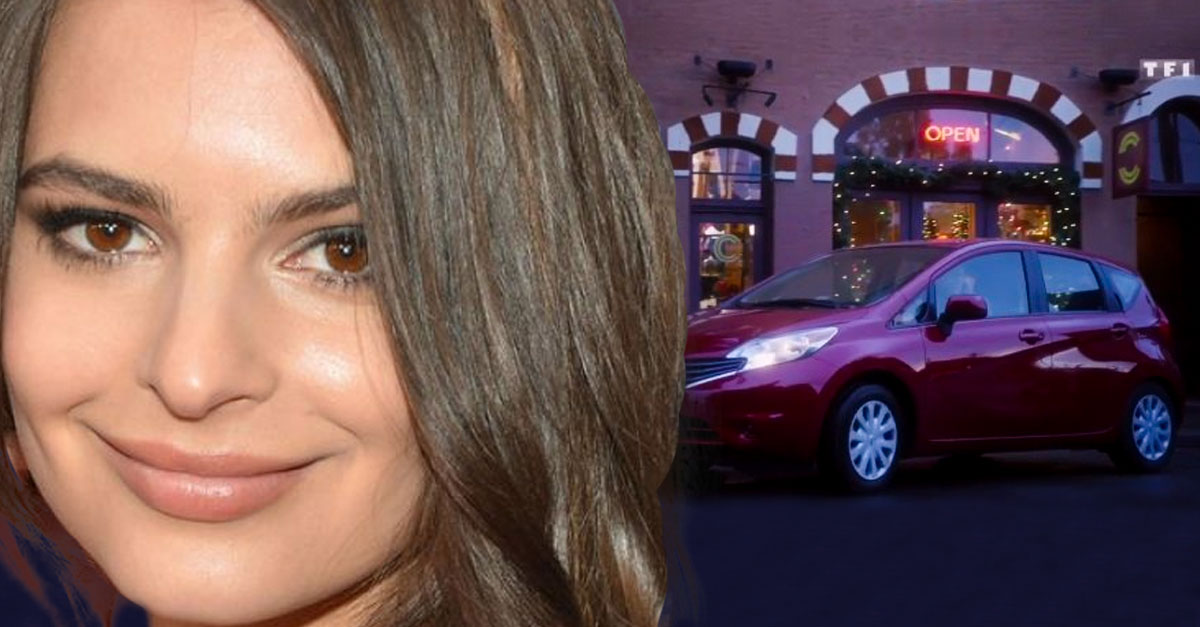 Emily O'Hara Ratajkowski is London born girl and raised in San Diego is now American model and actress. She started her acting career as a child artist and later she shifted her career to modelling during her growing-up years. Emily was first appeared on the erotic magazine, in the year 2012 where she was role ling the record-breaking music video 'Blurred Lines'. She get overnight sensation from this video and proved to be a breakthrough point in her career.
Kendall Jenner
This convertible Audi looks great with Kendall Jenner inside. However, this is not the only car she has. For her 21st birthday she was given a Rolls Royce. She also has been spotted driving a vintage Mustang from the 60s. One of her go to vehicles for driving is a 1957 Corvette Stingray. A true American classic muscle car that we would all love to drive.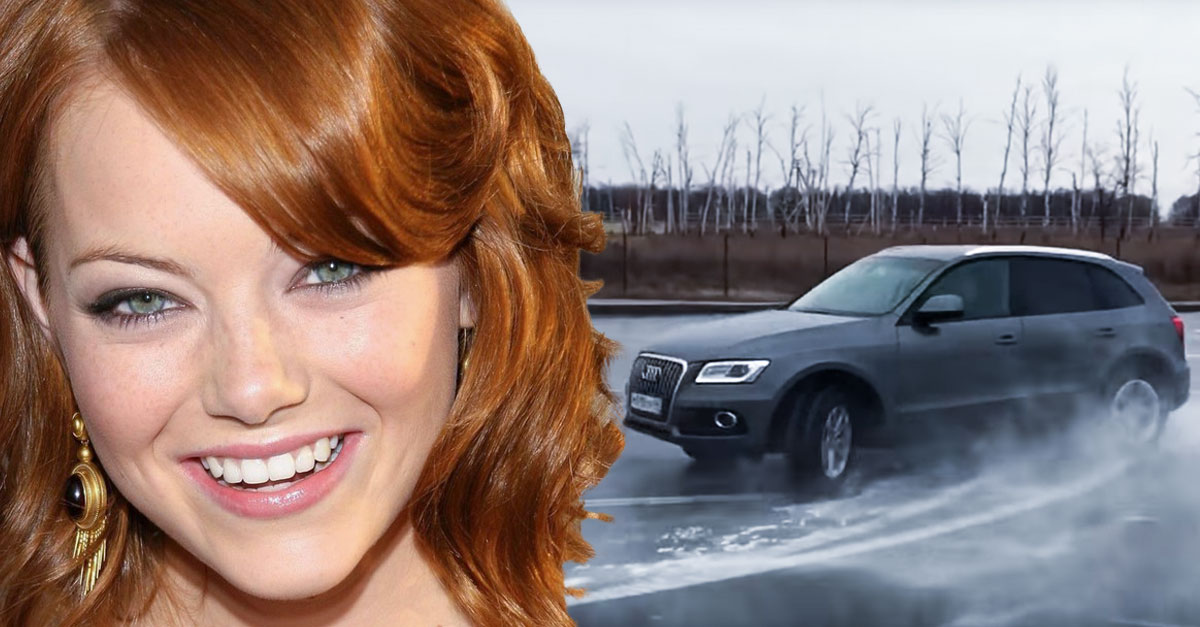 Selena Gomez
We would expect Selena Gomez to drive a BMW X5. Her rise to fame from Disney and current star status make it no surprise. What is surprising is the price tag. You can snag one of these BMW SUVs for less than 60 grand, even less if you go with one of the lower trim options. Now that is impressive.
Emma Stone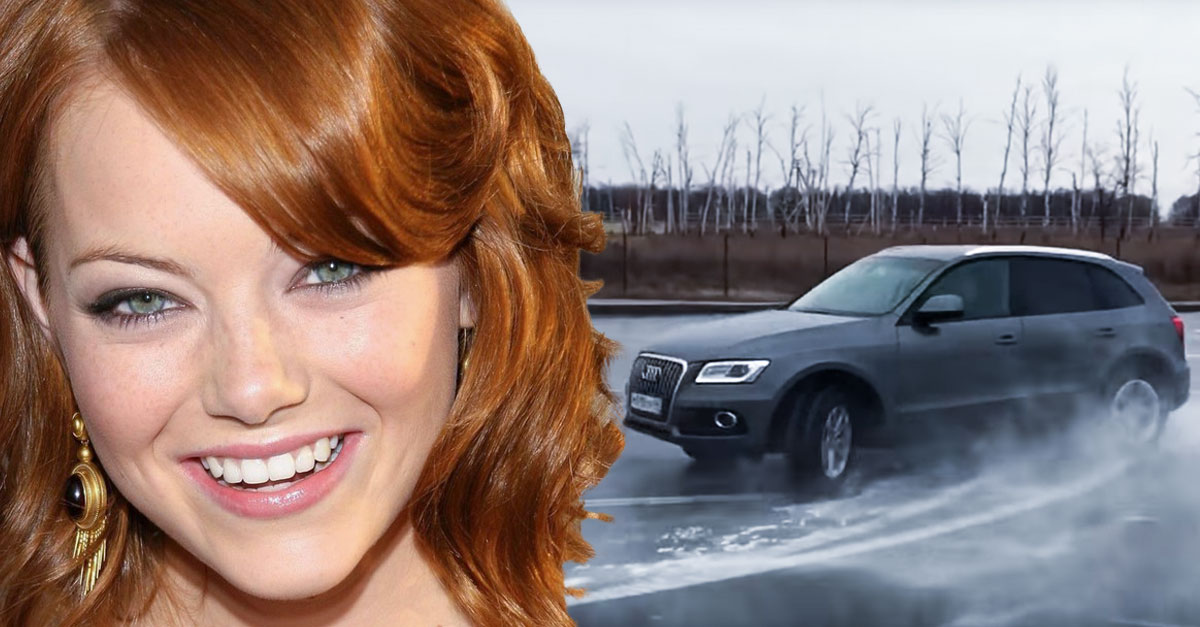 Look what the Audi Q5 brought in? Emma Stone. The Q5 has the solid German engineering Audi is known for. Here is why Emma probably likes it. Her SUV can go from zero-60 in under 6 seconds. Can your SUV do that? With that speed and an intelligent all wheel drive system, it makes for a very fun driving experience.
Jessica Biel
Is Jessica Biel stuffing Justin Timberlake into the trunk of her BMW sedan? We may never know. The BMW 3-7 series has the hall mark leather styling BMW is known for. Beautiful, exquisite and plush, no wonder stars like Jessica owning them. Who wouldn't want to own such an exquisite piece of machinery. BMW definitely nailed it with this one making it stylish and fun to drive.

Rachel McAdams
It looks like that big guy could kick Rachel Mcadams' Mini-Cooper down the street without so much as a thought. The 2017 3 cylinder turbo kicks the horsepower up to an impressive 228, with 30 mpg complete with a six speed stick shift. Now that sounds like a fun sporty little car to drive. It may not be first in most people's appearance category, but it might be high on the list for smiles per mile.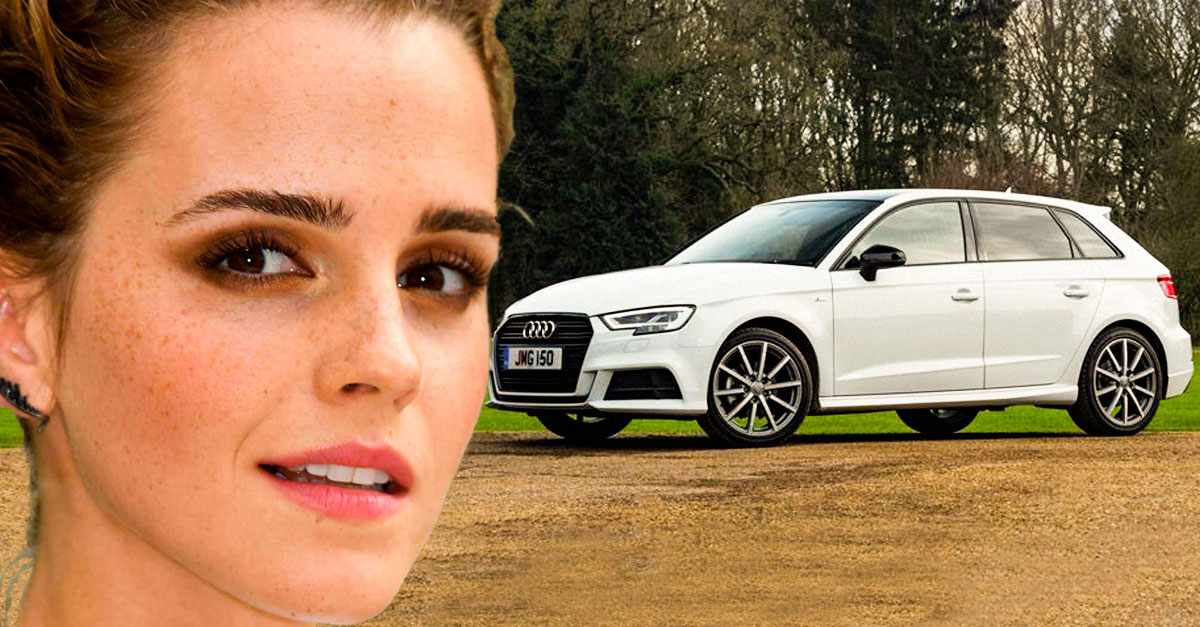 Gal Gadot
So Gal Gadot likes Jaguar. That's nice. We like them, too, particularly the red F-Type R she is standing in front of. The base price for this Jag starts off at an even $100k. With the supercharged V6 producing 340 horsepower and 332 ft-lbs. It will get you from 0-60 mph in just over 5 seconds with a top speed of 161 mile per hour.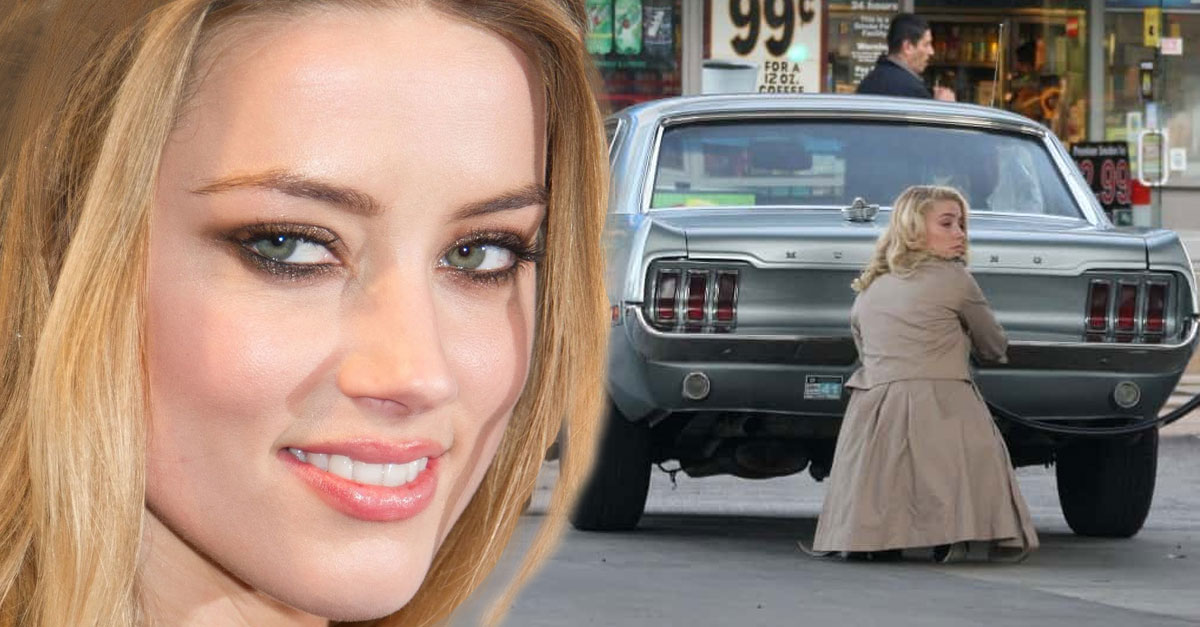 Emma Watson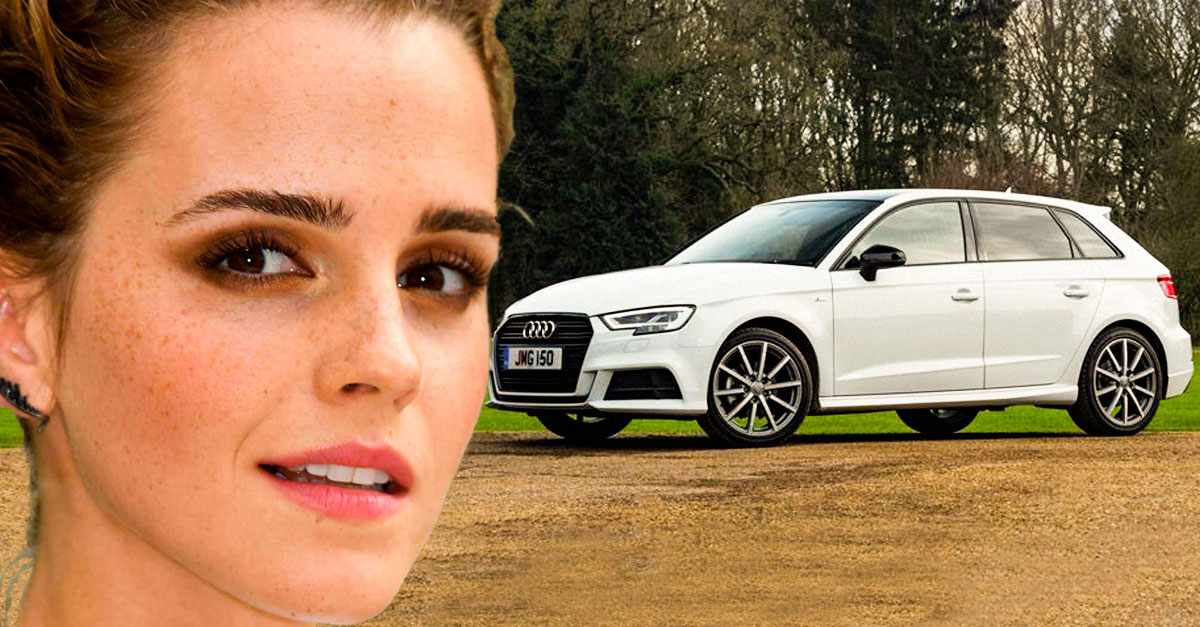 It makes sense to us that Hermione Granger would drive a hatchback. It is an Audi A3 sport hatchback, however, so it means she also likes performance. Audi has taken care of their hatchback lineup, fine tuning and trimming it up with each subsequent release. The 2018 model is no exception. With some models of the A3 doing 0-60 in under 6 seconds, they even have a hybrid version as well.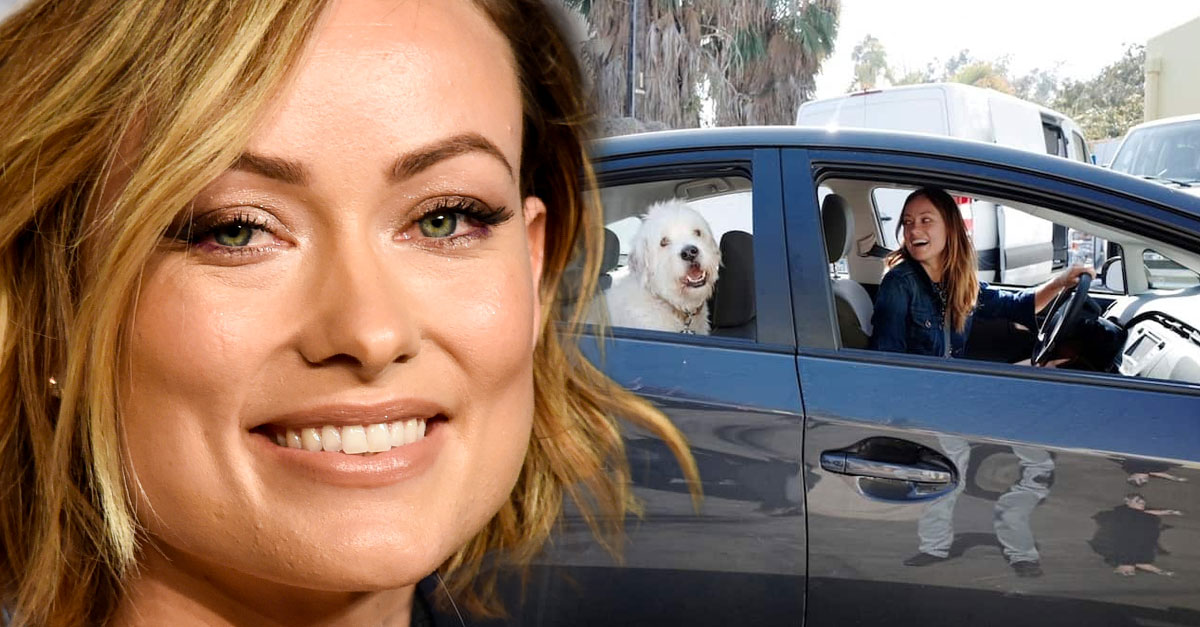 Amber Heard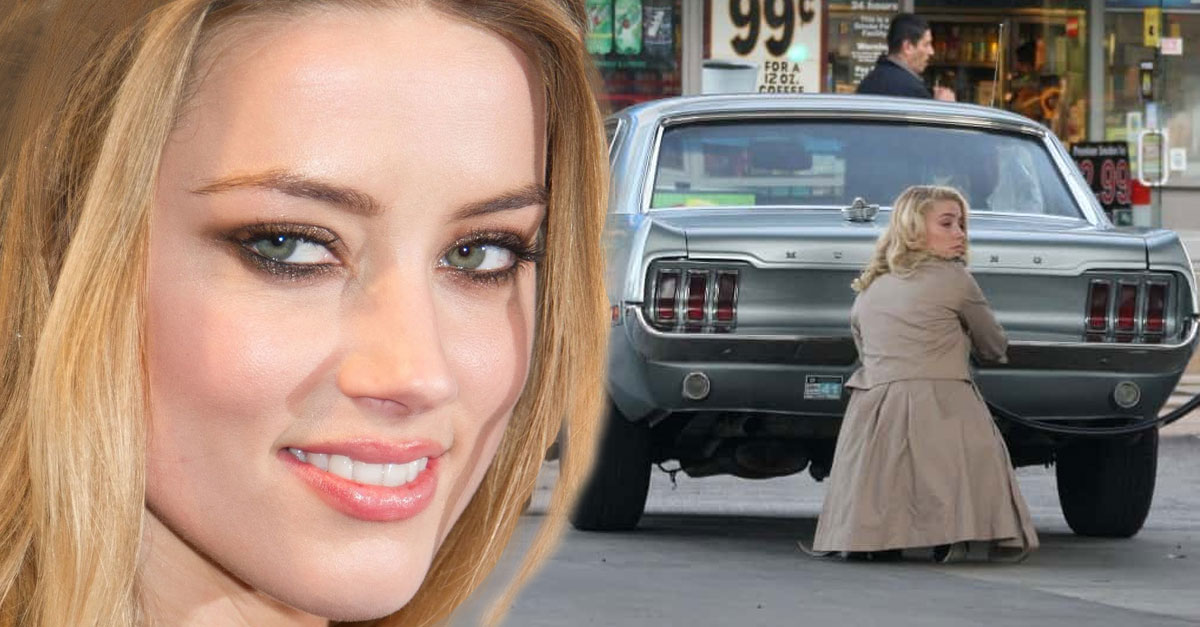 And now we would like to present the best of both worlds to you. Amber Heard (Friday Night Lights) all dressed up, kneeling down to fuel her 1968 mustang. It was completely stripped and restored on the show. Interesting note about Amber Heard's 1968 mustang is that it has been stolen at least 4 times that we can count. One of which was a prank.
Olivia Wilde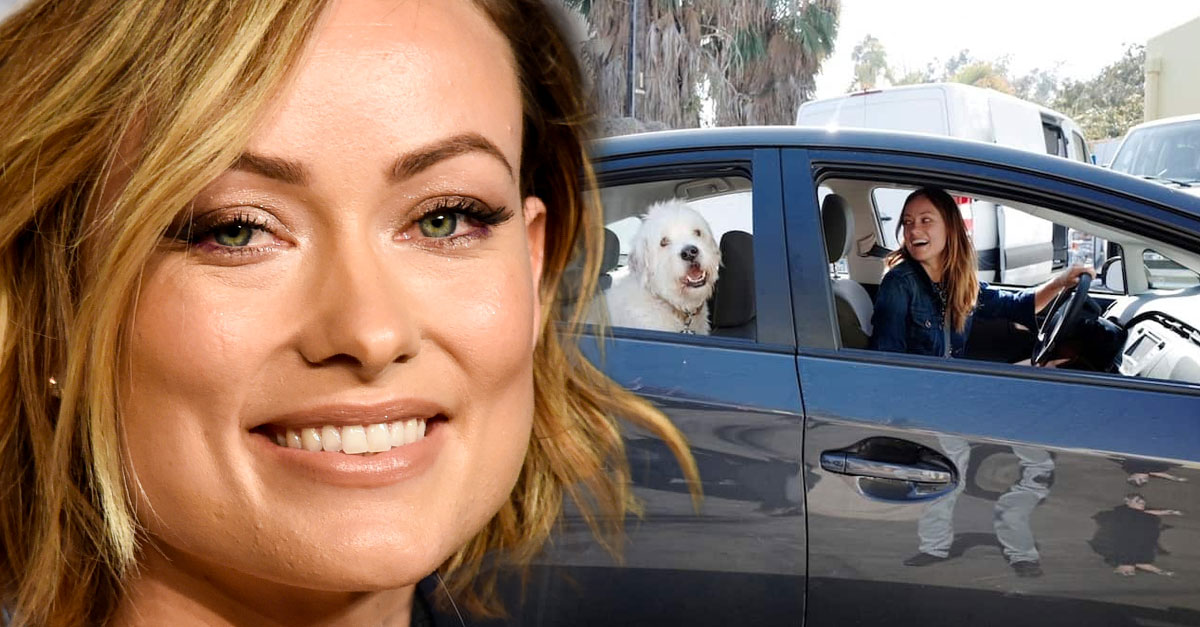 Olivia Wilde loves two things, her dog and small cars. She has two actually. The one in the picture is named Paco. He was a rescue. She also has another rescue dog named "Elvis" that she saved from a kill shelter in Texas. As for the car, just like several other stars on this list. She drives a Prius as well.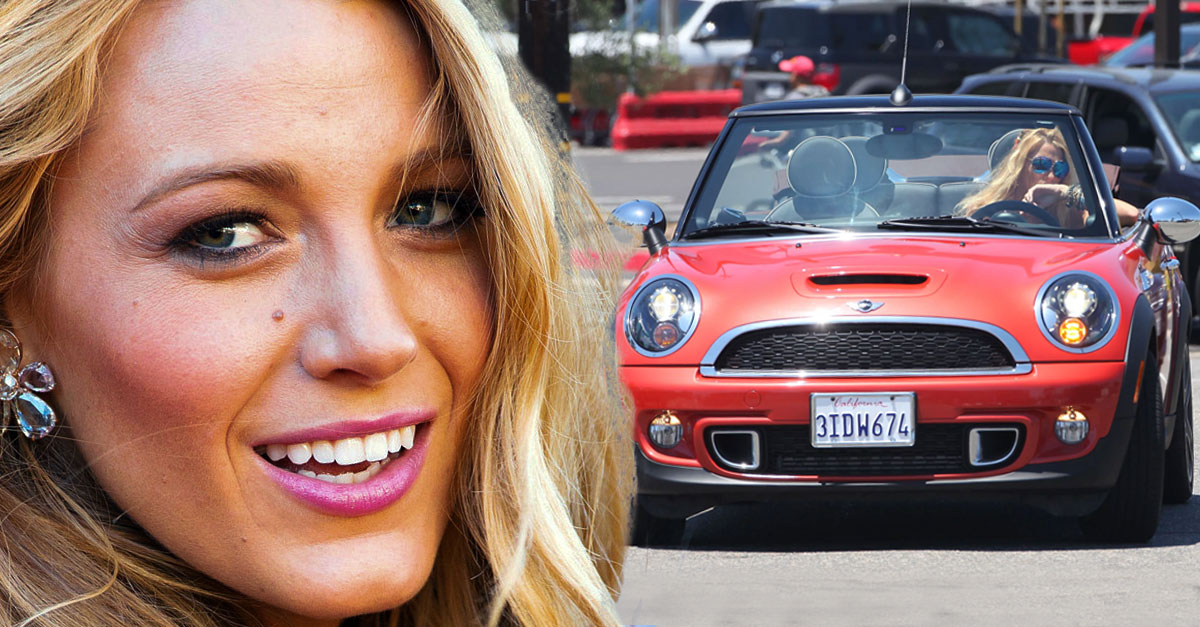 Kate Upton
Kate Upton and Zooey Daschanel are both in the Tesla Club. Kate is seen exiting her white Model S Here. The guy masking the weird face in the background? That was then boyfriend, now husband, Justin Verlander. He plays for the Houston Astros, and she acts, so their combined income can easily swing the price tag for a trendy new Tesla.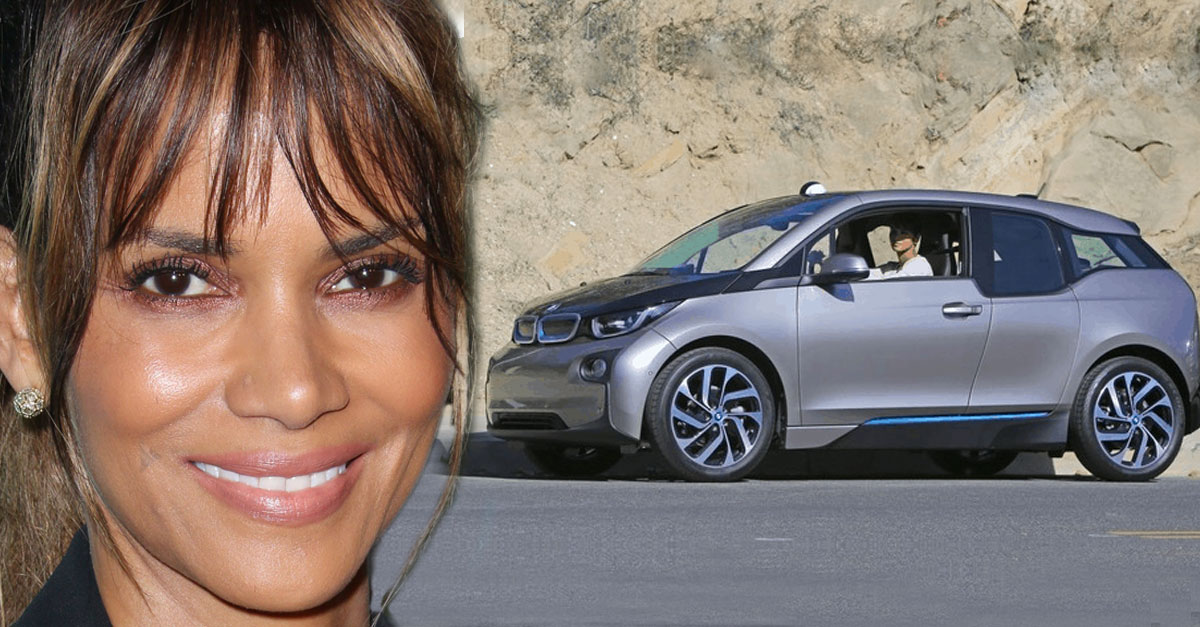 Blake Lively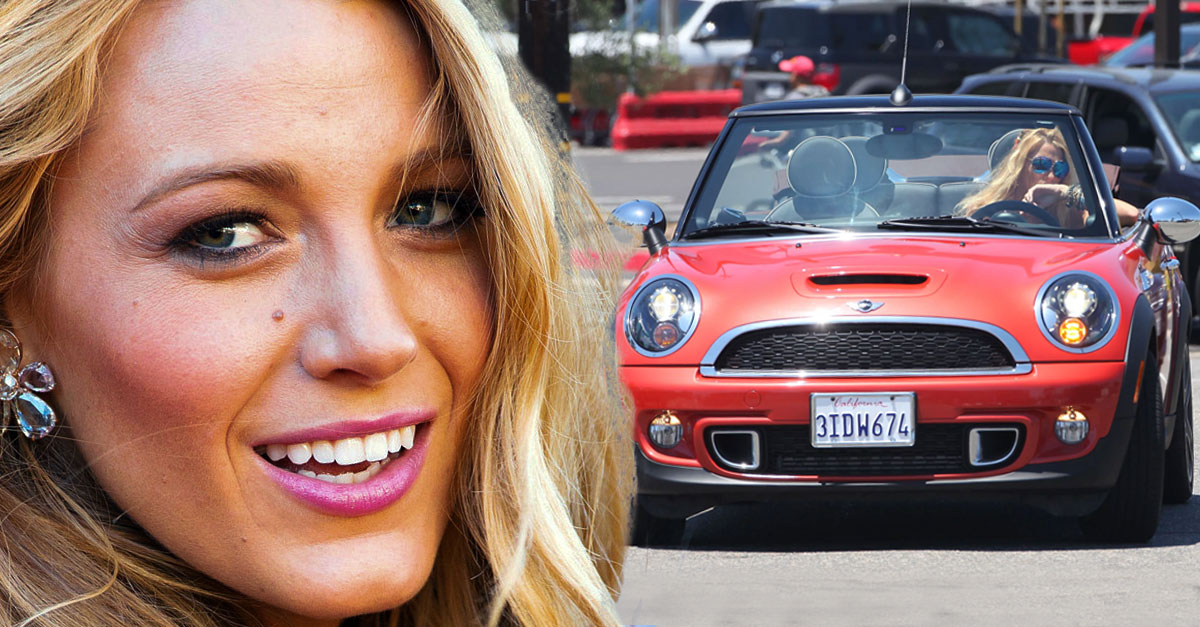 Themed out in orange, with leather interior and a retractable leather roof, Blake looks ready to take on her next audition. The first time we really noticed the mini-cooper was in the 2003 movie The Italian Job. The car has actually been around much longer. Like almost a half century longer, but anytime a producer puts a car as their main focus in the movie. It always grab a lot more attention.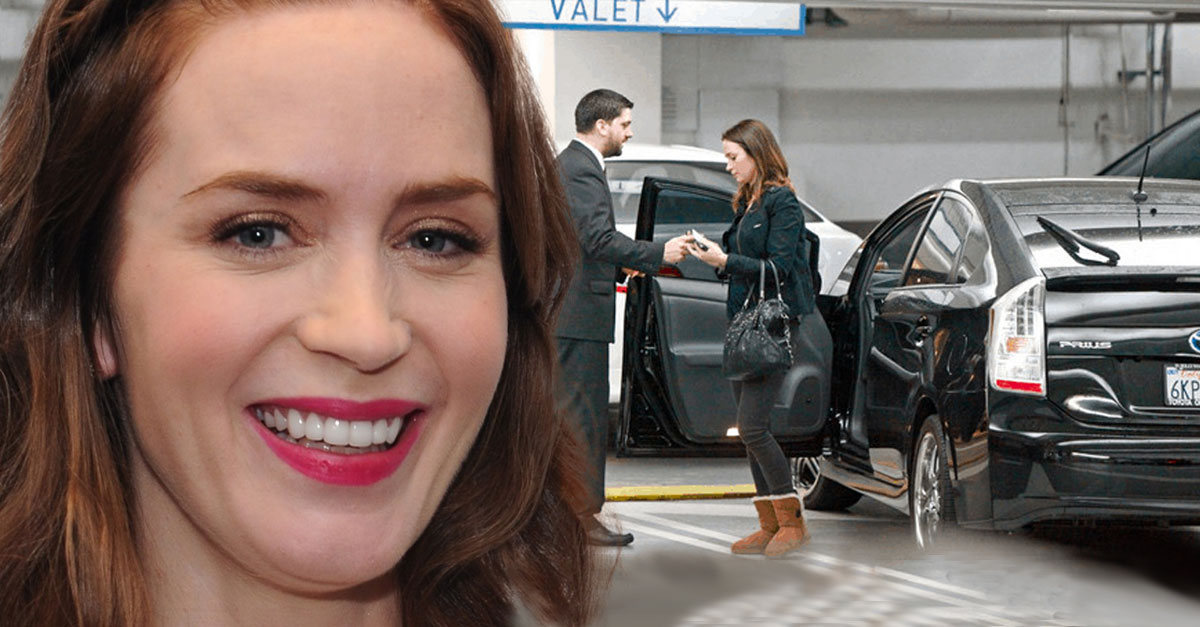 Halle Berry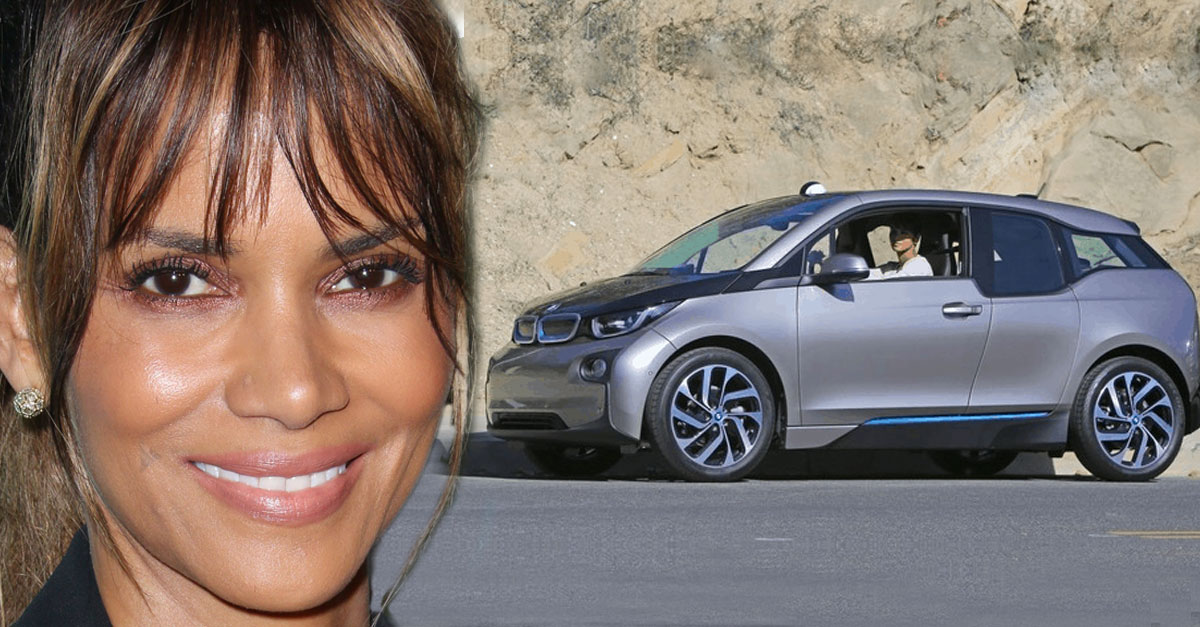 Is that Halle Berry driving an electric BMW i3? Why yes it is. She got to test this little gem out on the set of Extant during filming (2014). This is BMW's serious attempt at an all electric urban vehicle. It's a five door (hatchback), and was completely redesigned rather than being based off of pre-existing models. Needless to say they definitely turn some heads with this one.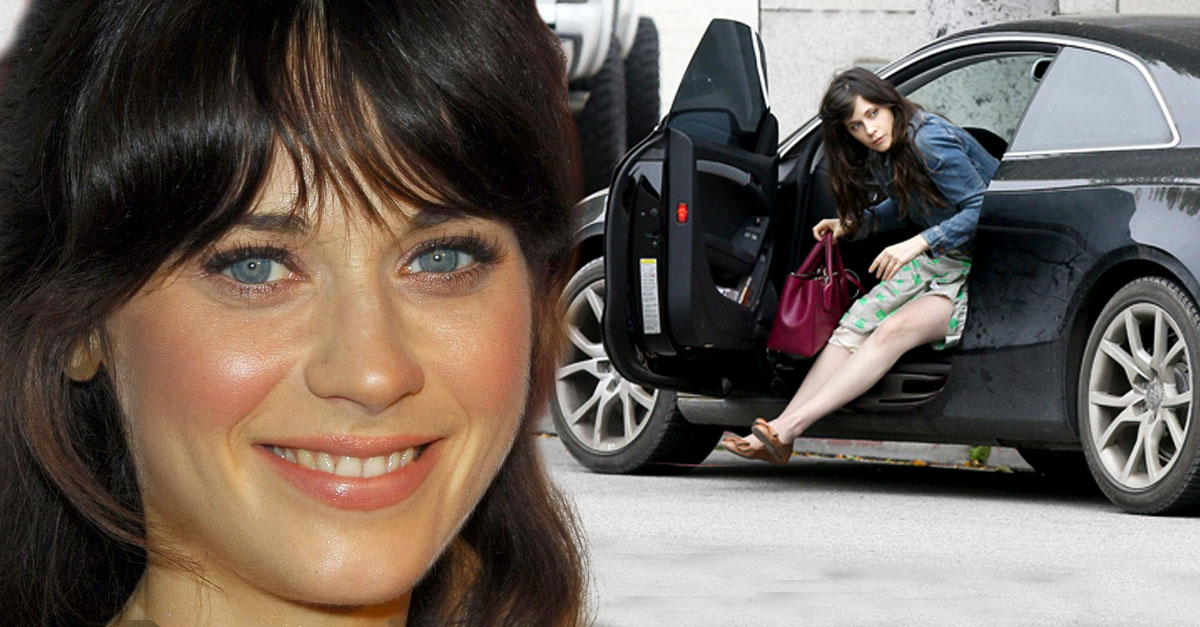 Emily Blunt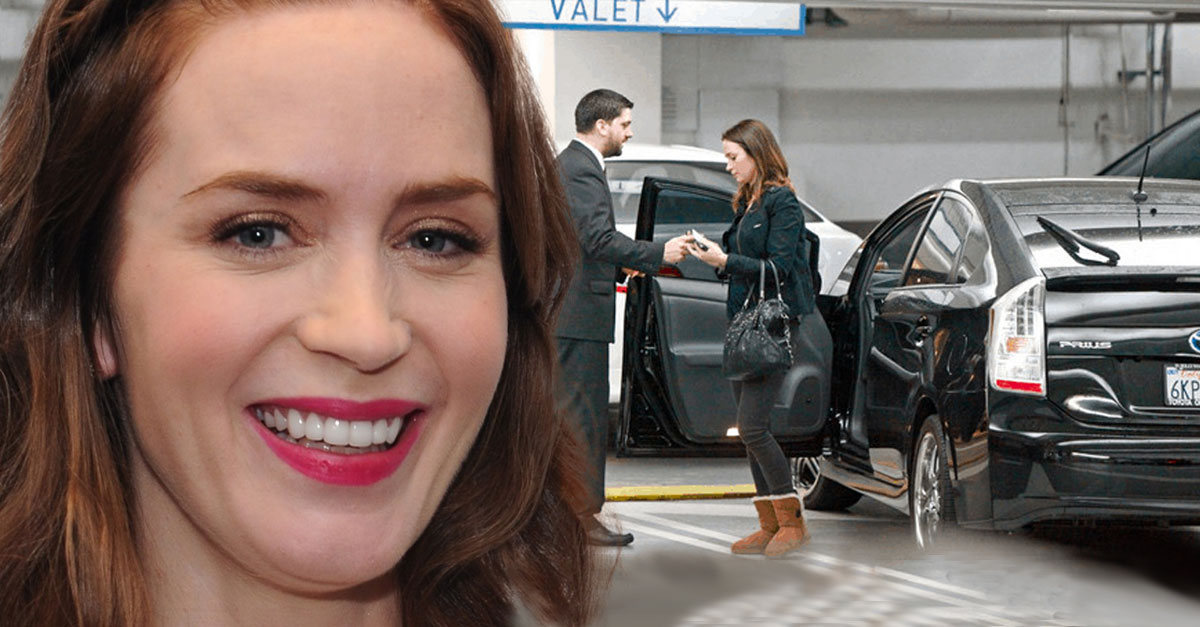 Did you know that This The Devil Wears Prada and The Girl on the Train star falls in line with a lot of popular Hollywood elite and drives a Prius? Emily Blunt looks at it as her chance to make a difference in the world by keeping her impact on the environment low. She talks the talk and walks the walk.
Zooey Deschanel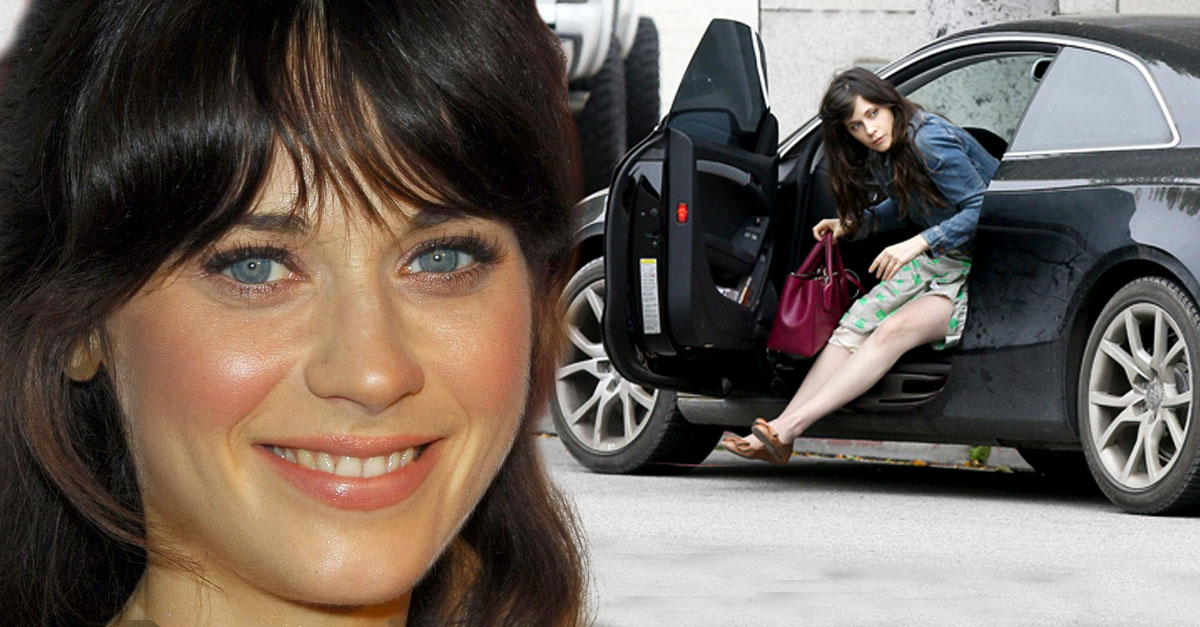 Zoey Deschanel is an American actress, musician, and songwriter who's most noticeable role was playing Jessica Day in the sitcom New Girl. Zooey makes the Tesla Model S look even better. There are several stars who drive the popular EV, including Jack Osbourne, Shakira, Steve Wozniak, Rachel Zoe, Tony Hawk, and Pharell. The Tesla Model S has been wildly popular since its 2012 release.

Sophia Bush
Sophia Bush started her career in 2002 in a film called National Lampoon's Van Wilder, after which she starred in several tv series. One Tree Hill seems to have paid well. Sophia is seen here with her Audi station wagon. Before you think grocery-getter, consider this, the A3 wagon will go from 0-60 in 6.7 seconds. This is not your grandmother's station wagon for sure.
Rachel Bilson
Rachel Sarah Bilson (born August 25, 1981) is an American actress. Born to a Californian show-business family, Bilson made her television debut in 2003, and then landed the role of Summer Roberts on the prime-time drama series The O.C. If we had a list of "Cars Most Owned by Celebs" Prius would probably be number one. Here we see another Hollywood starlet driving one.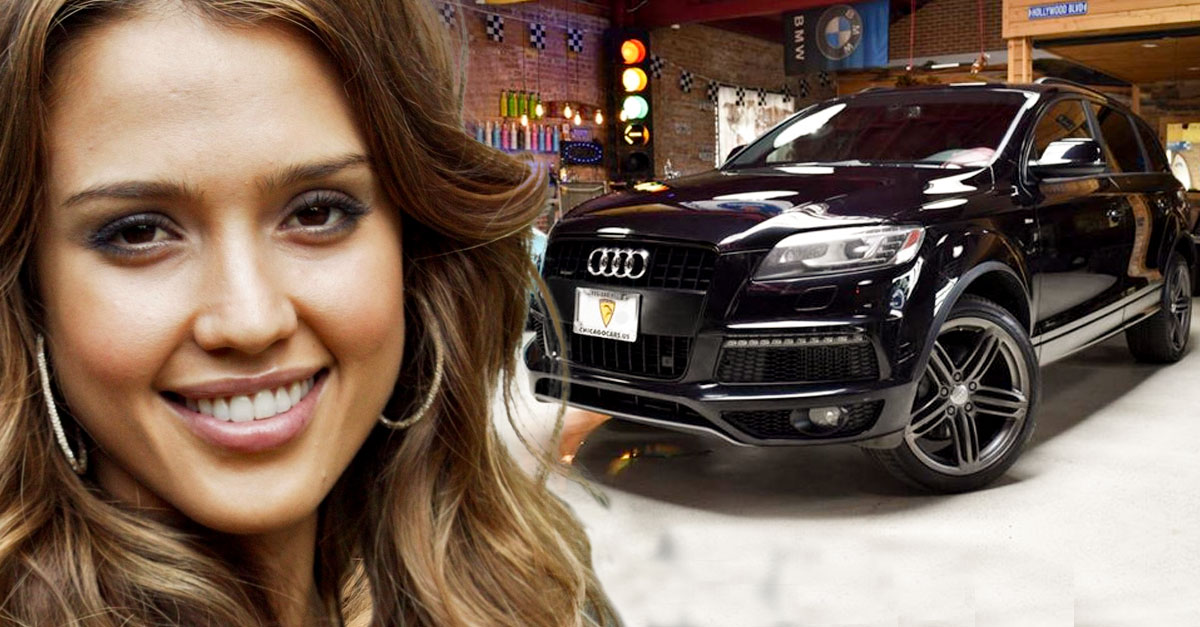 Hayden Panettiere
Here's Hayden Panettiere with her Porsche Cayenne S, and while we must say it's not a supercar, it's still a beast. The Cayenne boasts a 400 hp engine and can go from 0 to 60 in 5.6 seconds. That's why it gets the Porsche badge, the speed. Most people can't afford a Porsche until they are much older, so she has done very well for herself at a young age to achieve that.
Jessica Alba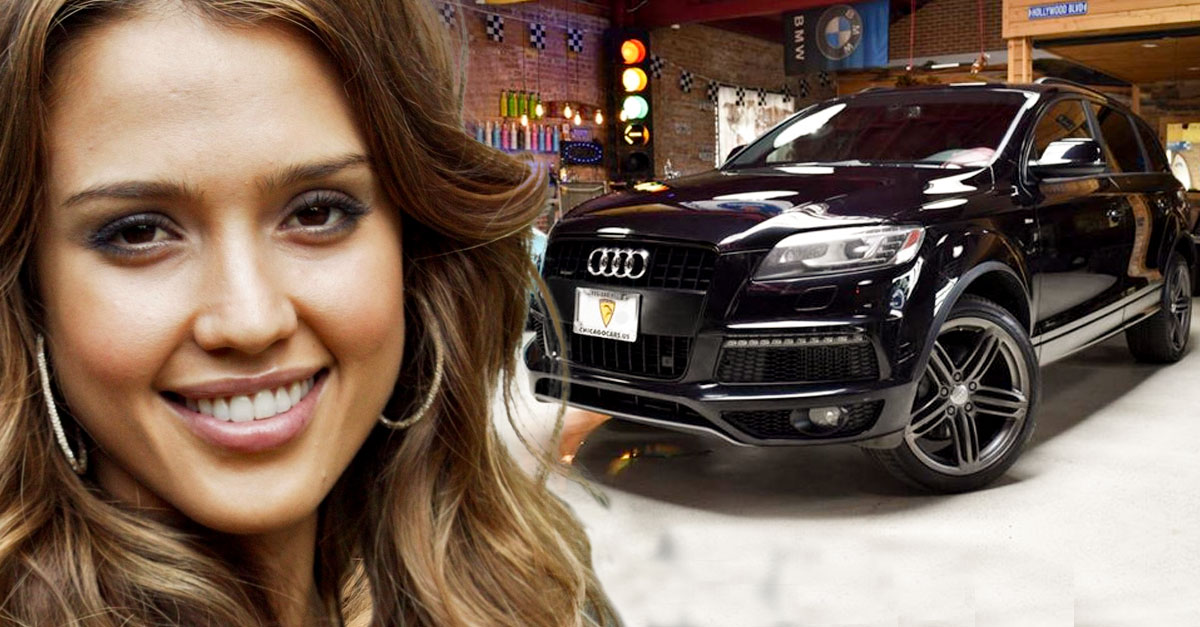 Now here is an SUV we can crow about. Seeing this Audi Q7 gives us one more reason to fall in love with Jessica Alba. The air spring suspension system gives an incredibly smooth, the display screen is huge (17.3 inches) and can even read hand written letters and numbers should you need to input an address with the stylus.

Demi Lovato
Demi is one who likes to stay in a car vein, so to speak. Here she is in her old Mercedes E350. She since upgraded to a Mercedes SL 500, but has chosen to stay true to the Mercedes brand. And who could blame her? Mercedes is known for their efficient turbo diesel engines.

Cameron Diaz
Who needs a Gran Turismo when you are Cameron Diaz? She looks equally as good in a Maserati Quattroporte. Complete with red brake calipers and sleek styling, it's like she was born for this car.

Megan Fox
The G-Class is not for children. With a base price of $122k, the G-Class is Mercedes luxury designed to handle just about any terrain. It's the best of both worlds. Mercedes throws down the gauntlet on their website saying the G-class was specifically designed to handle terrain challenges on six continents.

Natalie Portman
Natalie is seen here refilling her Mercedes. Take a closer look and you will notice the word "hybrid." That's not your usual S400. This S class sedan boasts a gas-electric powertrain. The S350 motor is coupled to an electric motor that generates an additional 20 horsepower.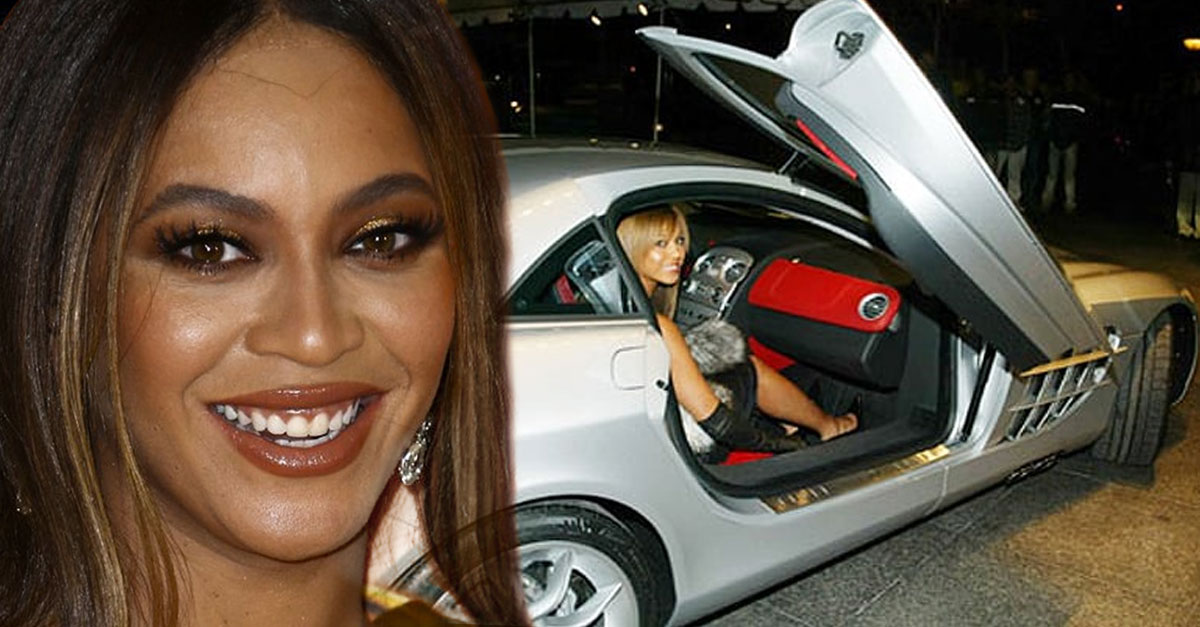 Rihanna
Rihanna drives a beast of a car. Porsche and California might seem a bit cliché until you know the back story. When Rihanna signed on to Jay-Z's ROC Nation label, she was driving a Suzuki Jimny. This is her new ride courtesy of Jay Z. Supposedly given at Christmas, the label wanted to reward her for all of the hard work she has put in.

Beyonce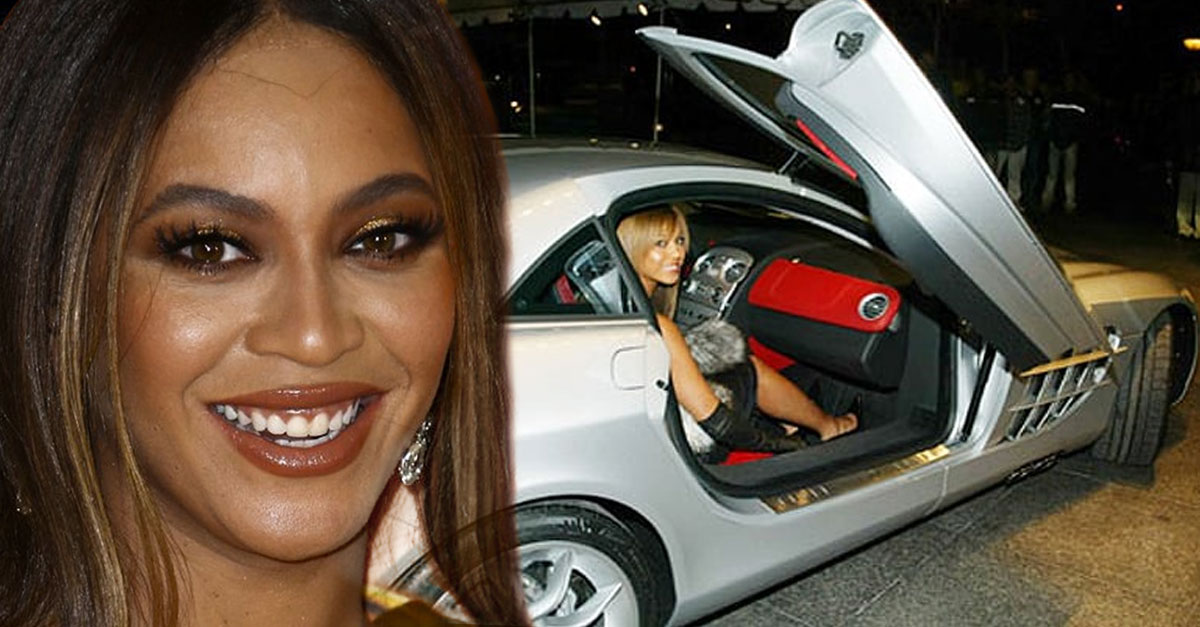 We know why Beyonce is smiling, do you? That's a Mercedes Mclaren SLR supercar. Only 3500 were produced from 2003-20010. Its all aluminum 5.4 liter engine can go from 0-60 in 3.4 seconds. Of course the 5 speed transmission helps. Top speed? 200 mph.
Mila Kunis
And here we go again. Mila Kunis and Ashton Kutcher own a Tesla Model X. Quite different then the Model 3 or Model S. This is the beef of the Tesla brand. The Model X is an SUV. It also has falcon wing doors. Yes, falcon wing doors!

Taylor Swift
Is that Taylor Swift in a white Audi R8? And while R8s are no longer on production, if you can find one with low miles on the odometer between 2008-2010 then you only need about $80k to make it yours.

Kim Kardashian
You are looking at Kim Kardashian's famous trade in pic from a few years back. She traded in her famous Range Rover for a Ferrari 458 Italia. So how much did it cost? A mere $279,000. Hers will likely run north of $300,000.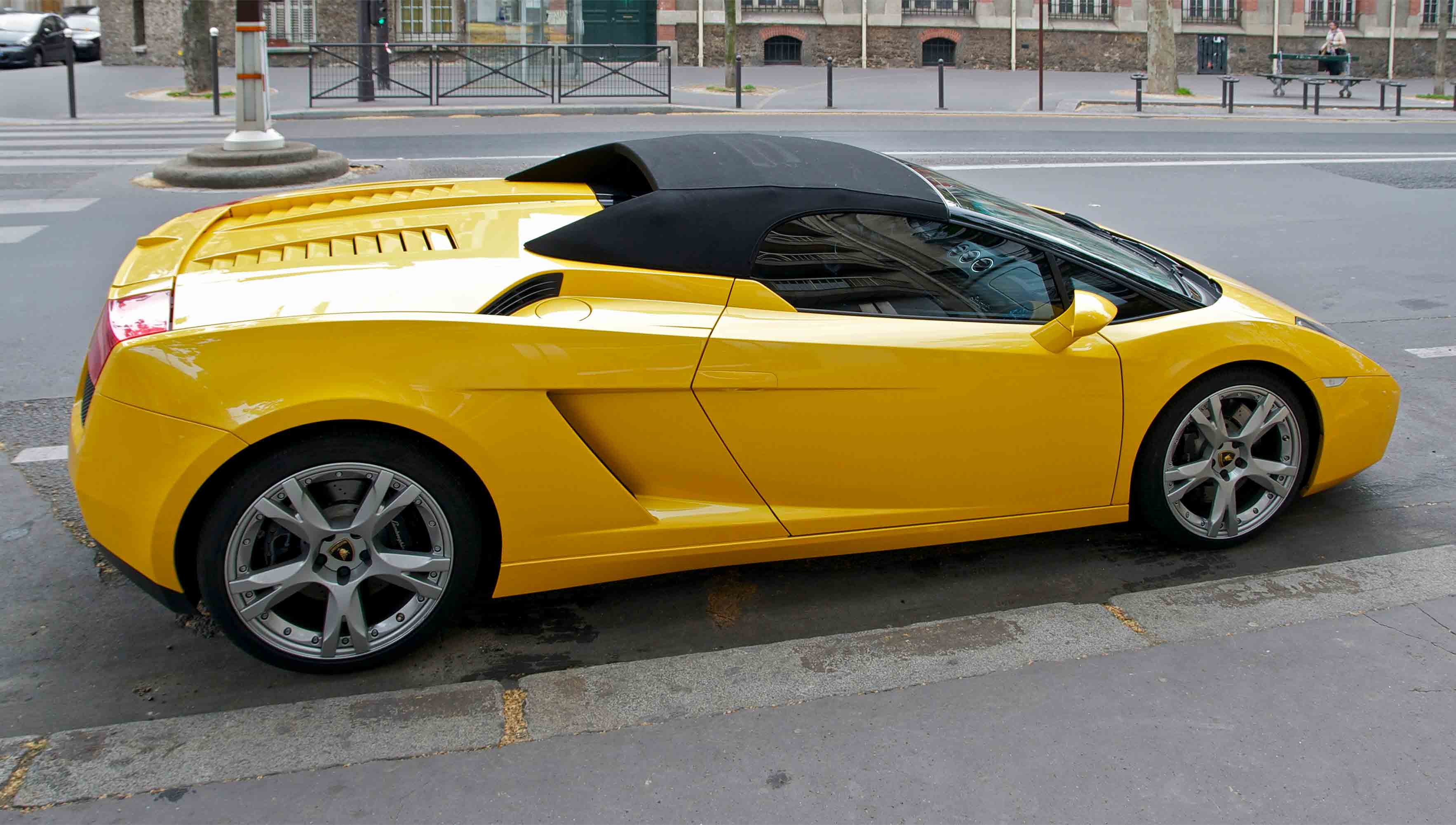 Kourtney Kardashian
The year was 2014. Kourtney Kardashian was pregnant and her boyfriend was Scott Disick. Kourtney is in the throws of pregnancy food cravings, so Scott decides to take her to Sugarfish for the evening on an intimate date. To get there he rented a Bugatti Veyron. All of a sudden a causal dinner out turns into a grand affair. There are only 450 Veyrons in existence.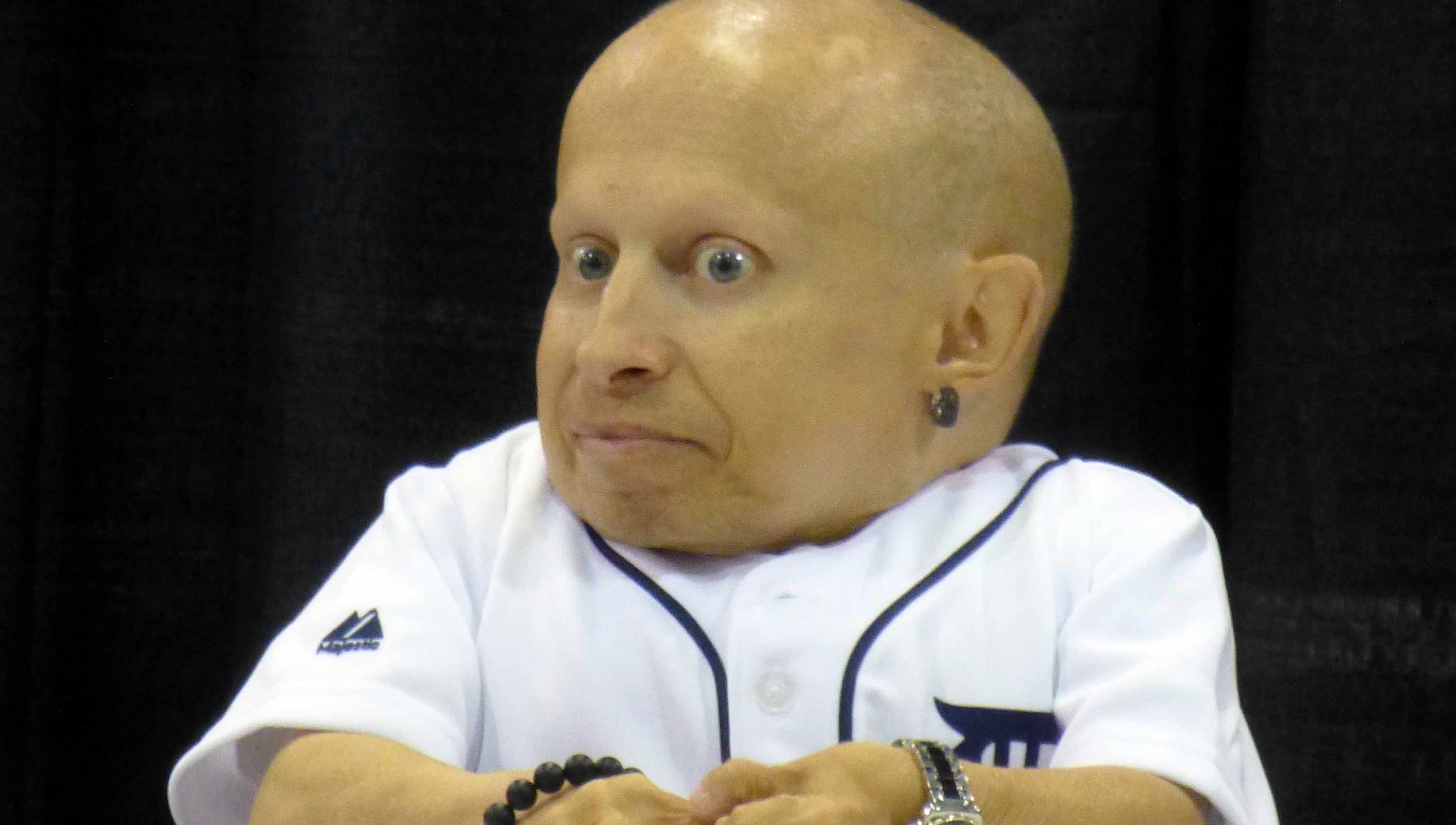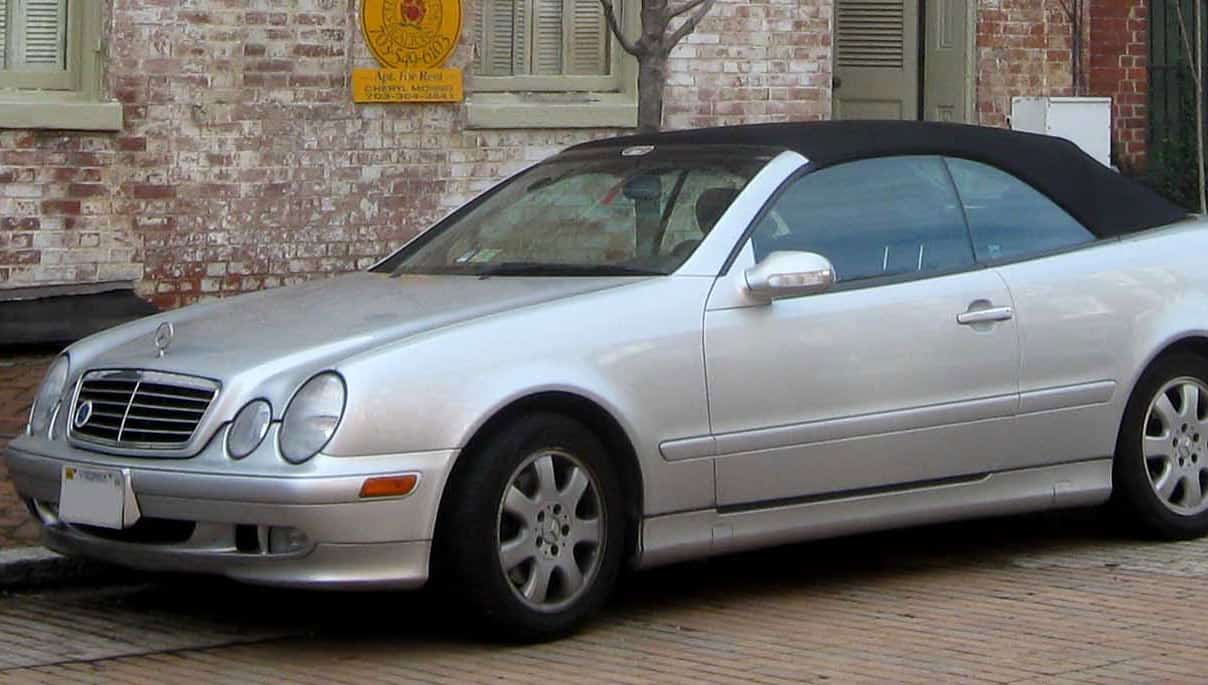 Simon Cowell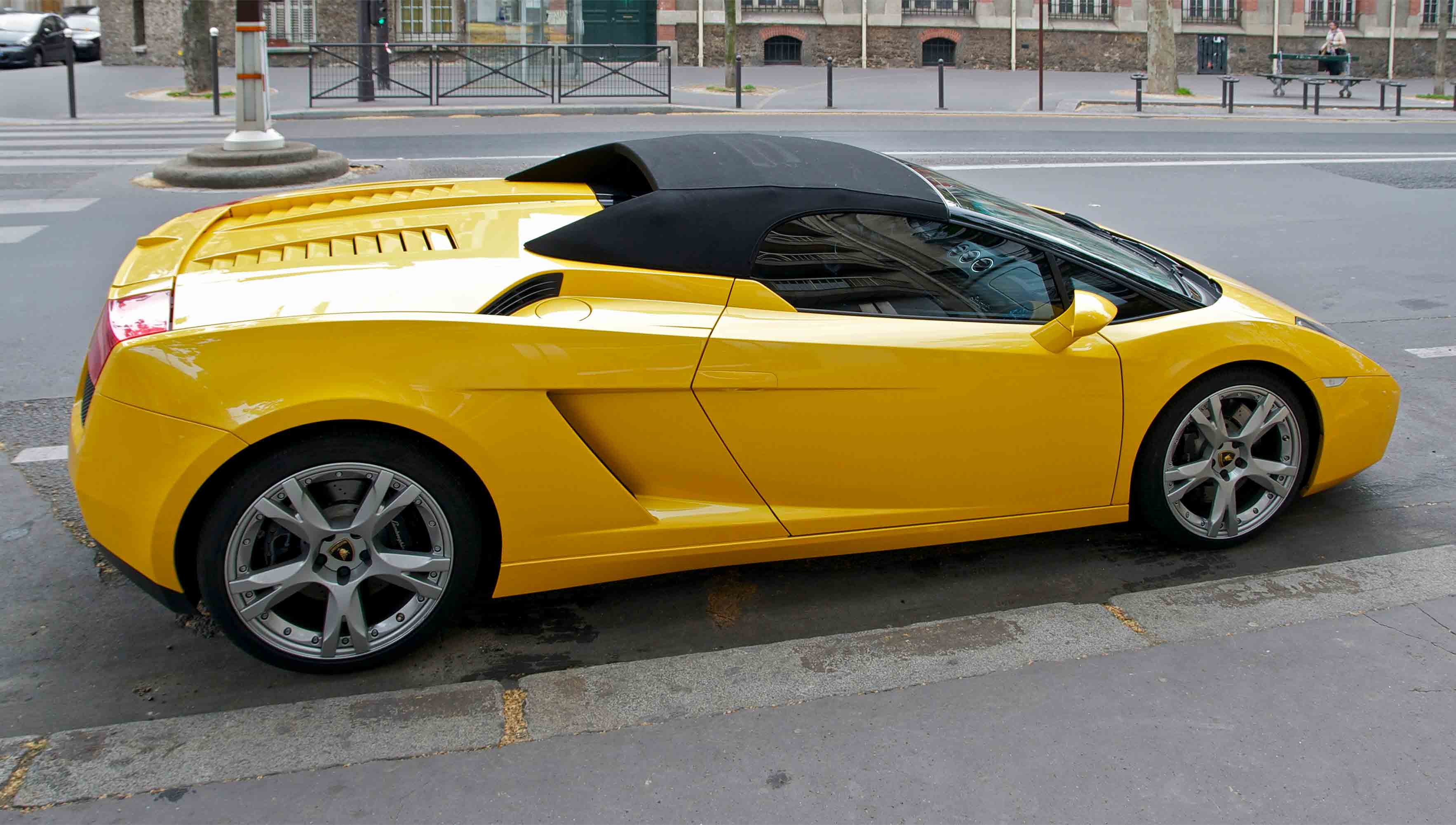 Mr. Cowell's lambo is a sports car built by the Italian automotive manufacturer Lamborghini from 2003 to 2013. It is Lamborghini's first best-selling model with 14,022 built throughout its production run. The convertible variant of the Gallardo, called the Gallardo Spyder, was unveiled at the Los Angeles Auto Show in January 2006. It was considered by the company to be an entirely new model, with the engine having a power output of 520 PS (382 kW; 513 hp) and a low-ratio six-speed manual transmission. The Spyder has a retractable soft-top.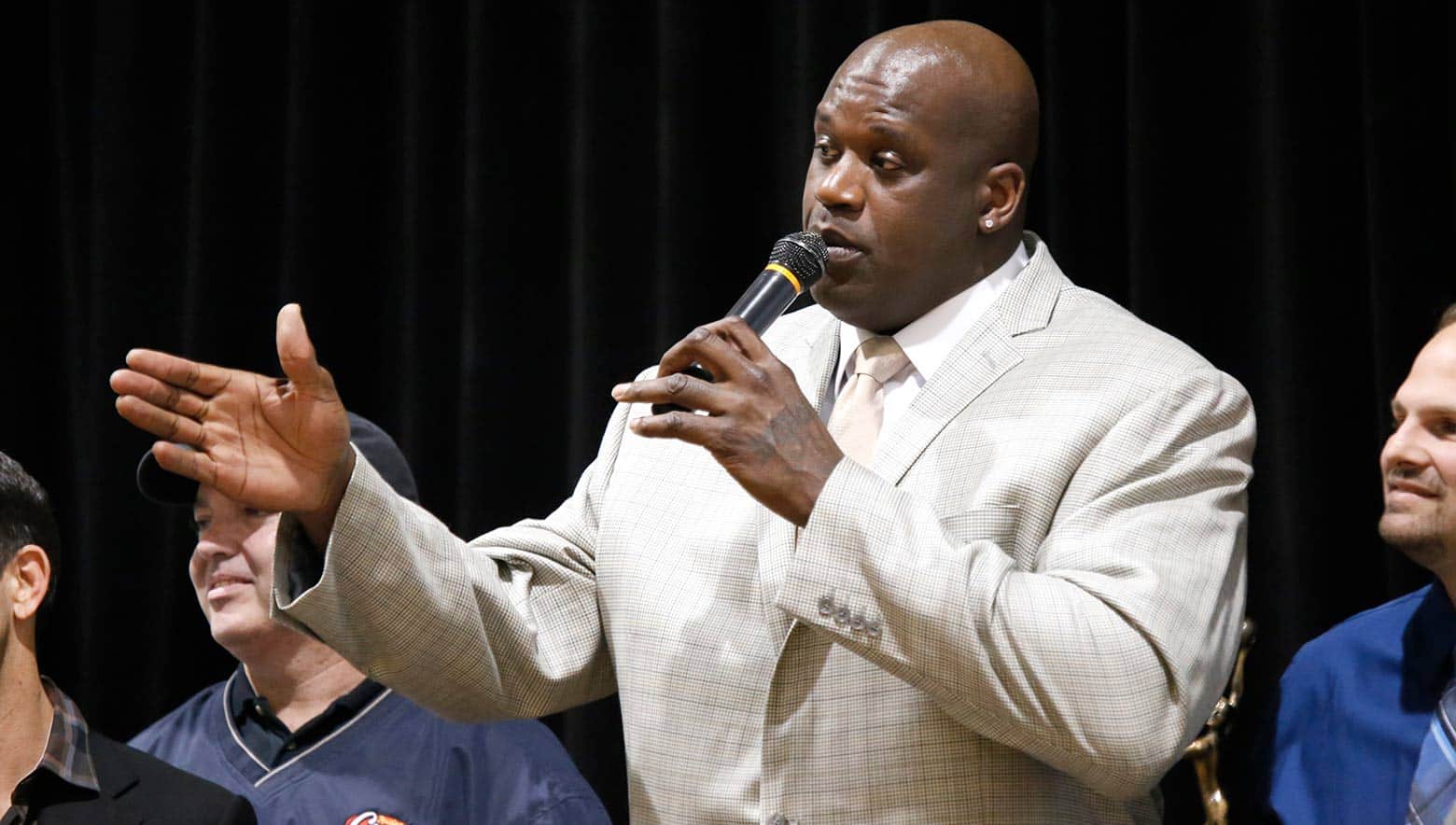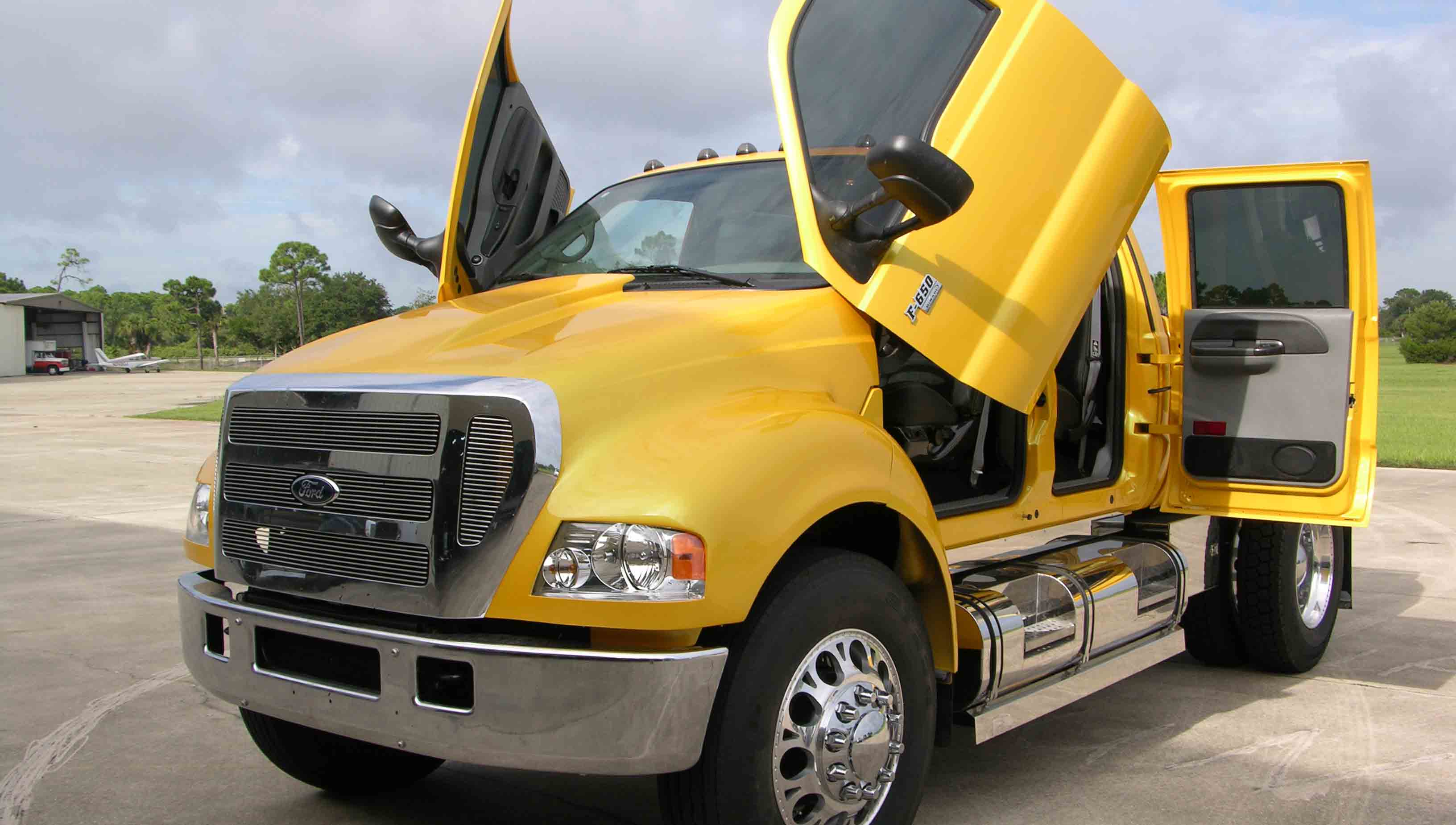 Verne Troyer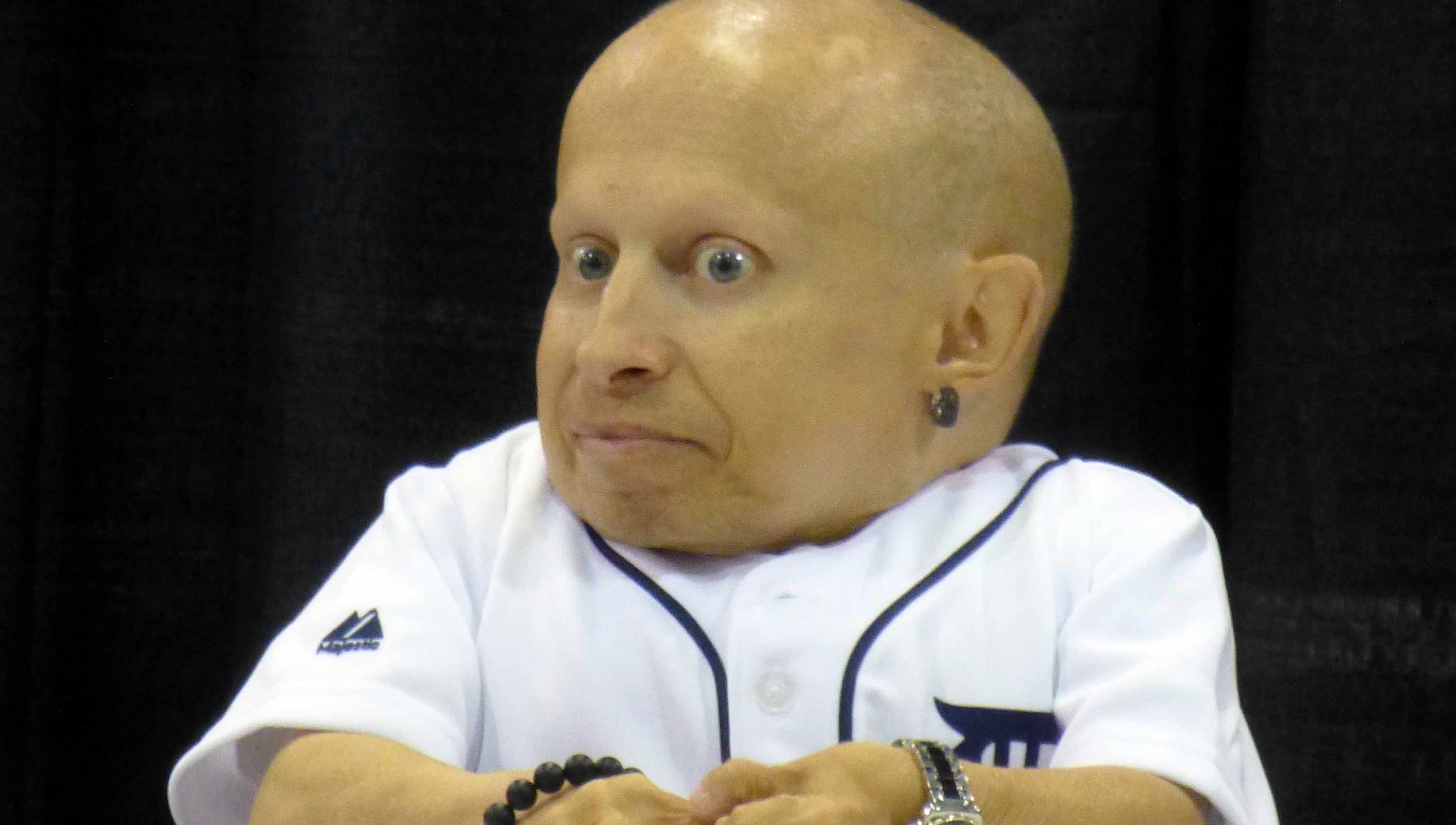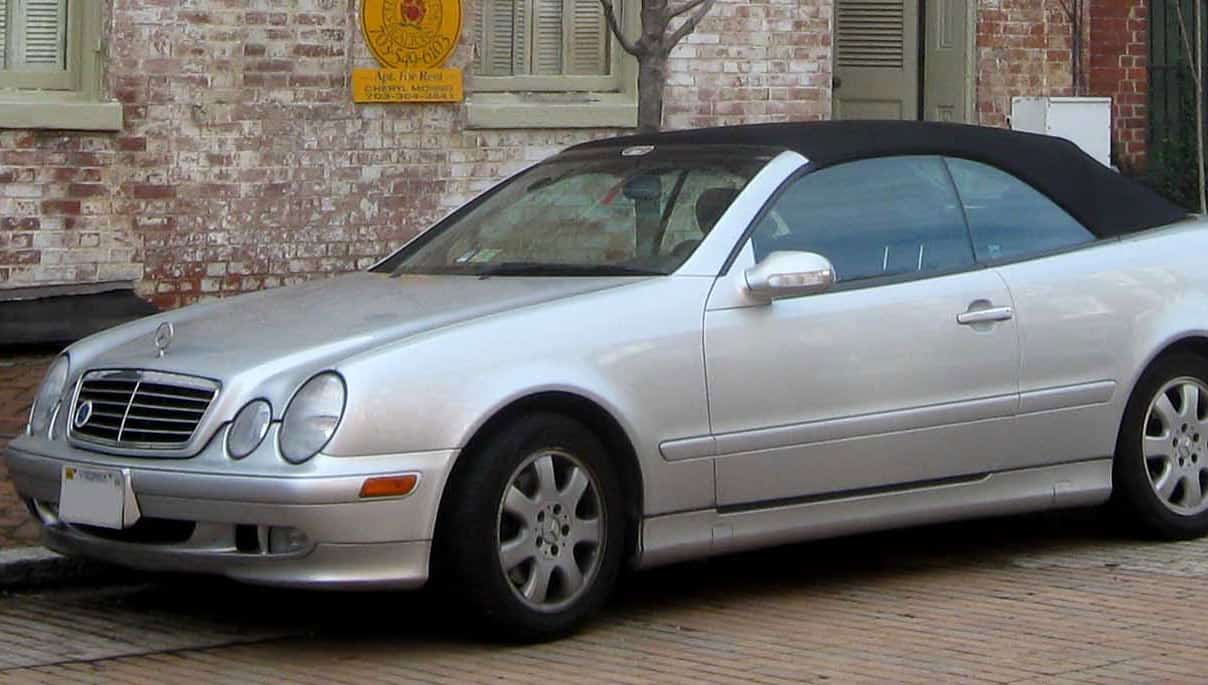 The Mercedes-Benz CLK-Class is a former series of mid-size or entry-level luxury coupés and convertibles produced by Mercedes-Benz between 1997 and 2010. The CLK55 AMG is powered by a hand-assembled 5.4-liter V8 engine.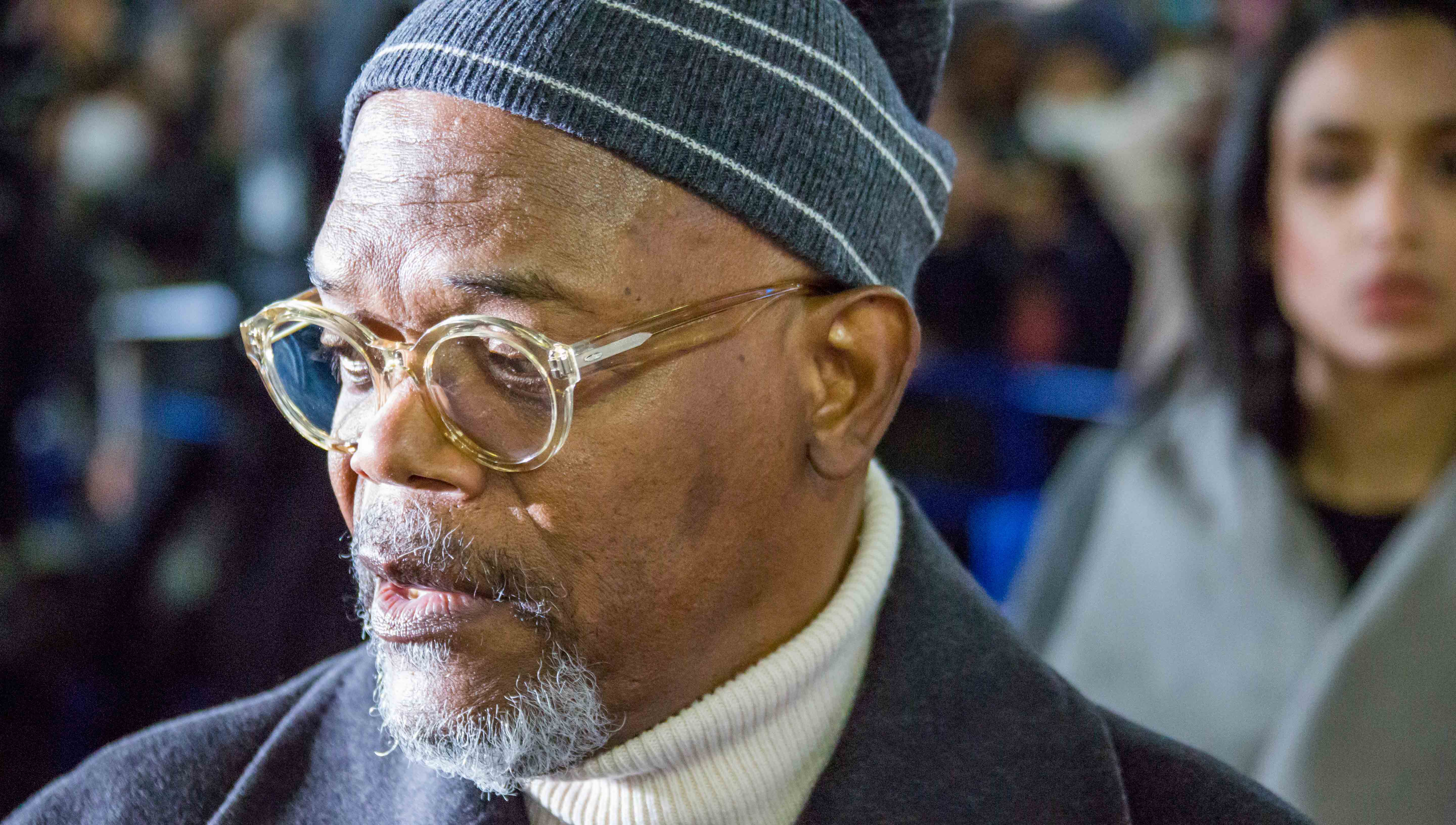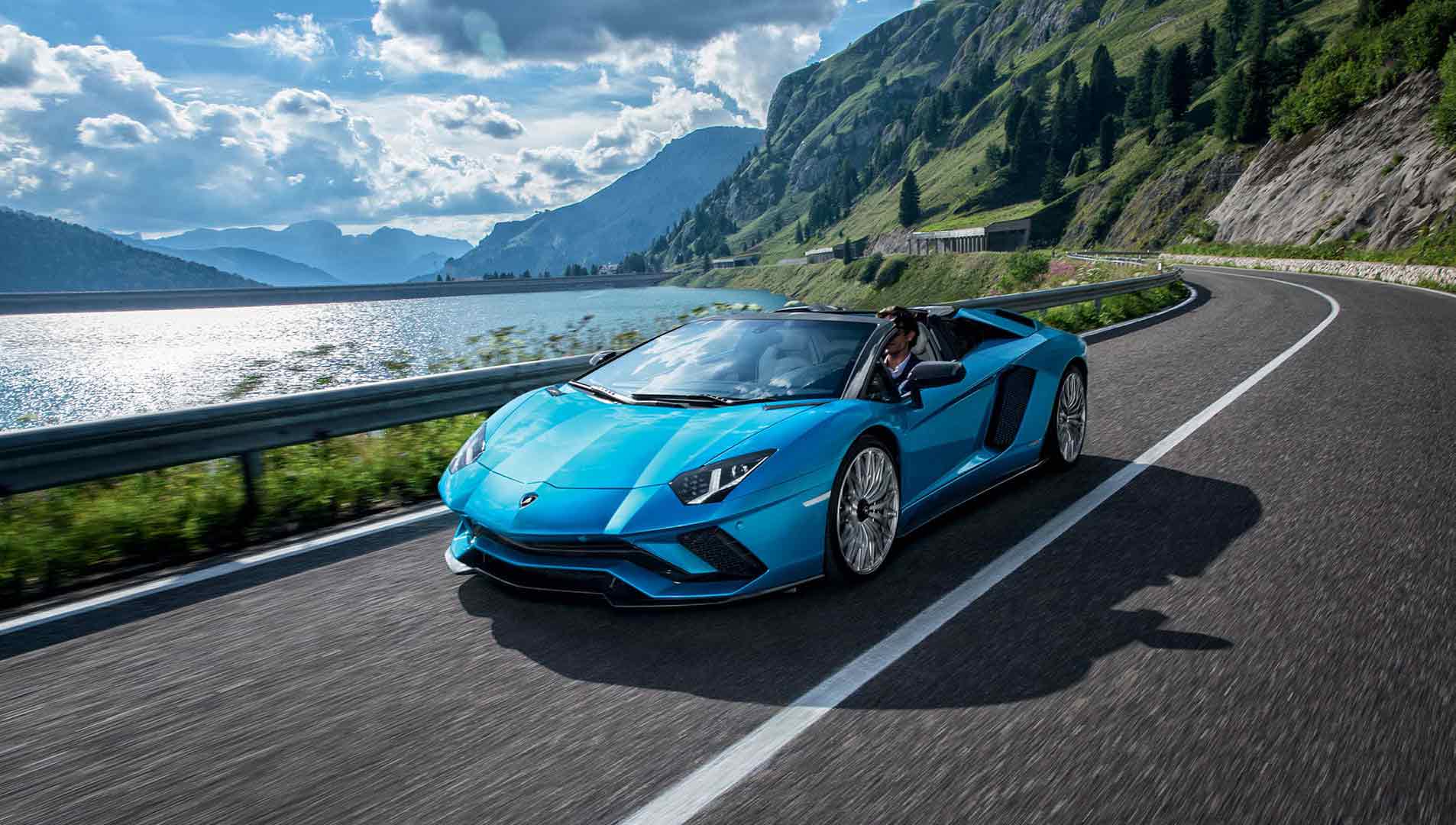 Shaquille O'Neal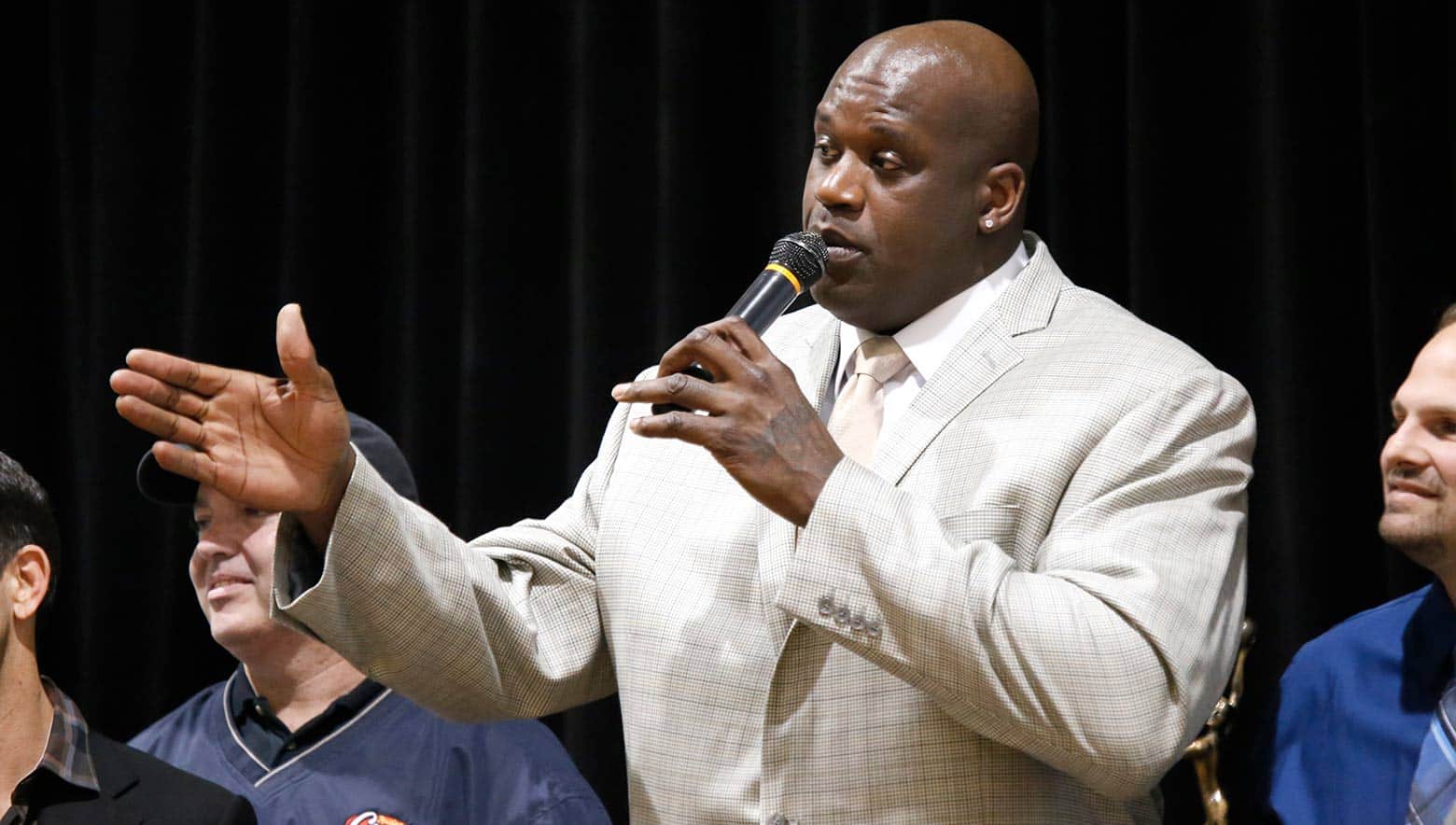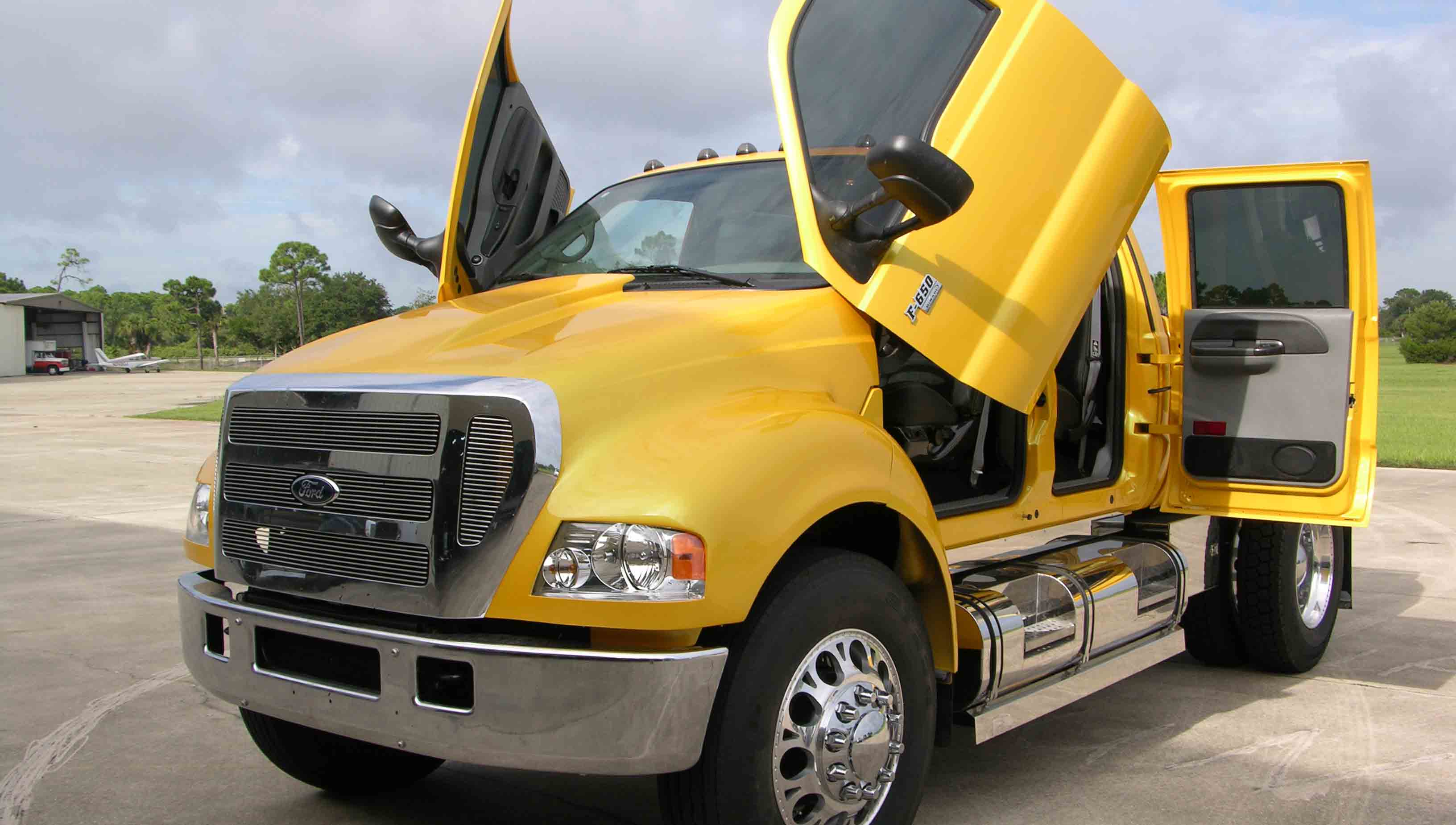 The medium-duty Ford F-Series, including the F-650, is a range of commercial trucks manufactured by Ford since 1948. Derived from the smaller F-Series pickup trucks, the medium-duty range is currently in its eighth generation. There's not a lot of places where Shaquille O'Neal can go without being noticed immediately. And there's not a lot of vehicles that could fit the man without needed custom work done. But this car does both: obviously will get noticed (just look at it, bright yellow and as big as a house), and it doesn't need to be custom fitted. Which is a rarity for The Big Shaqtus.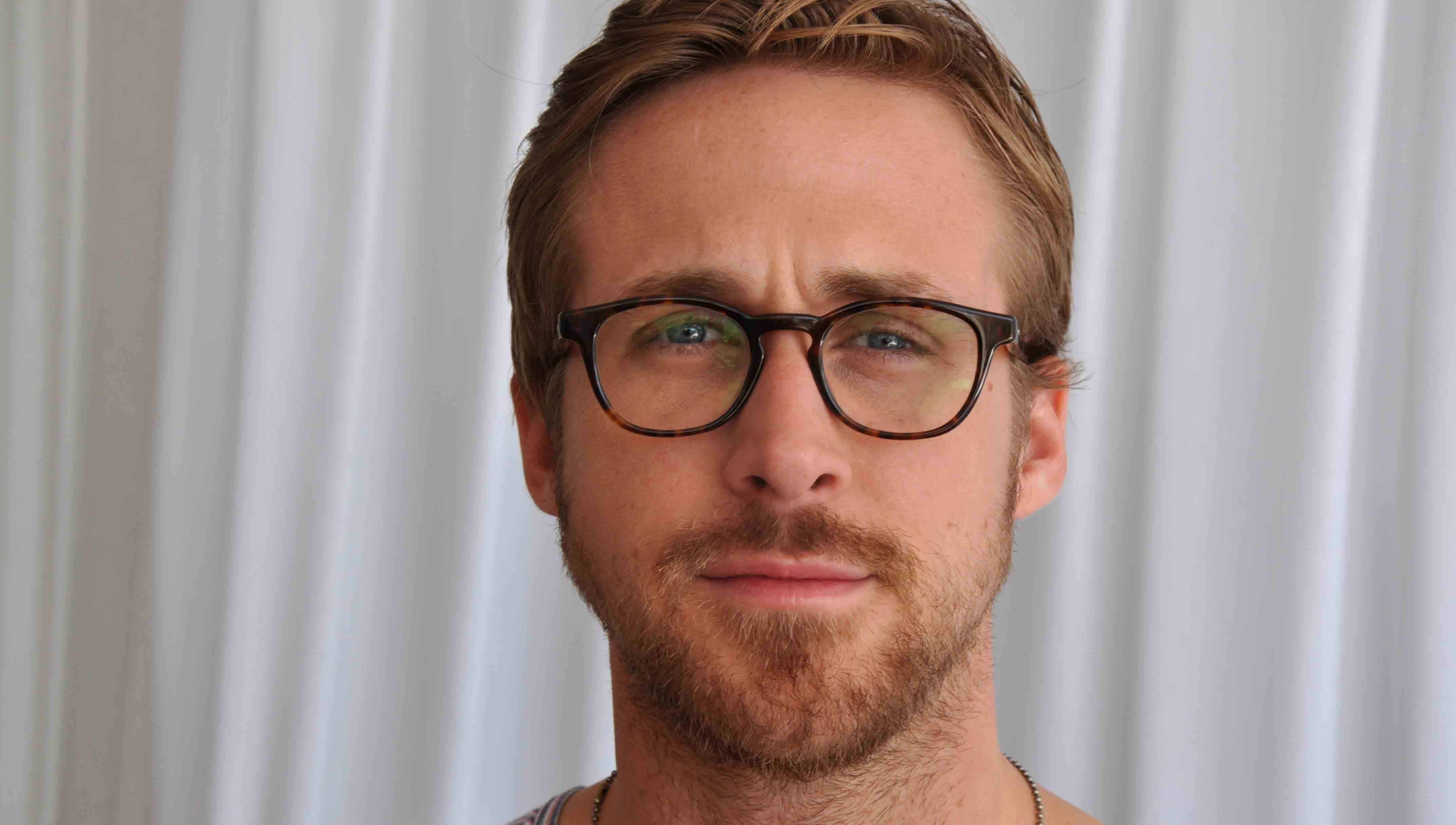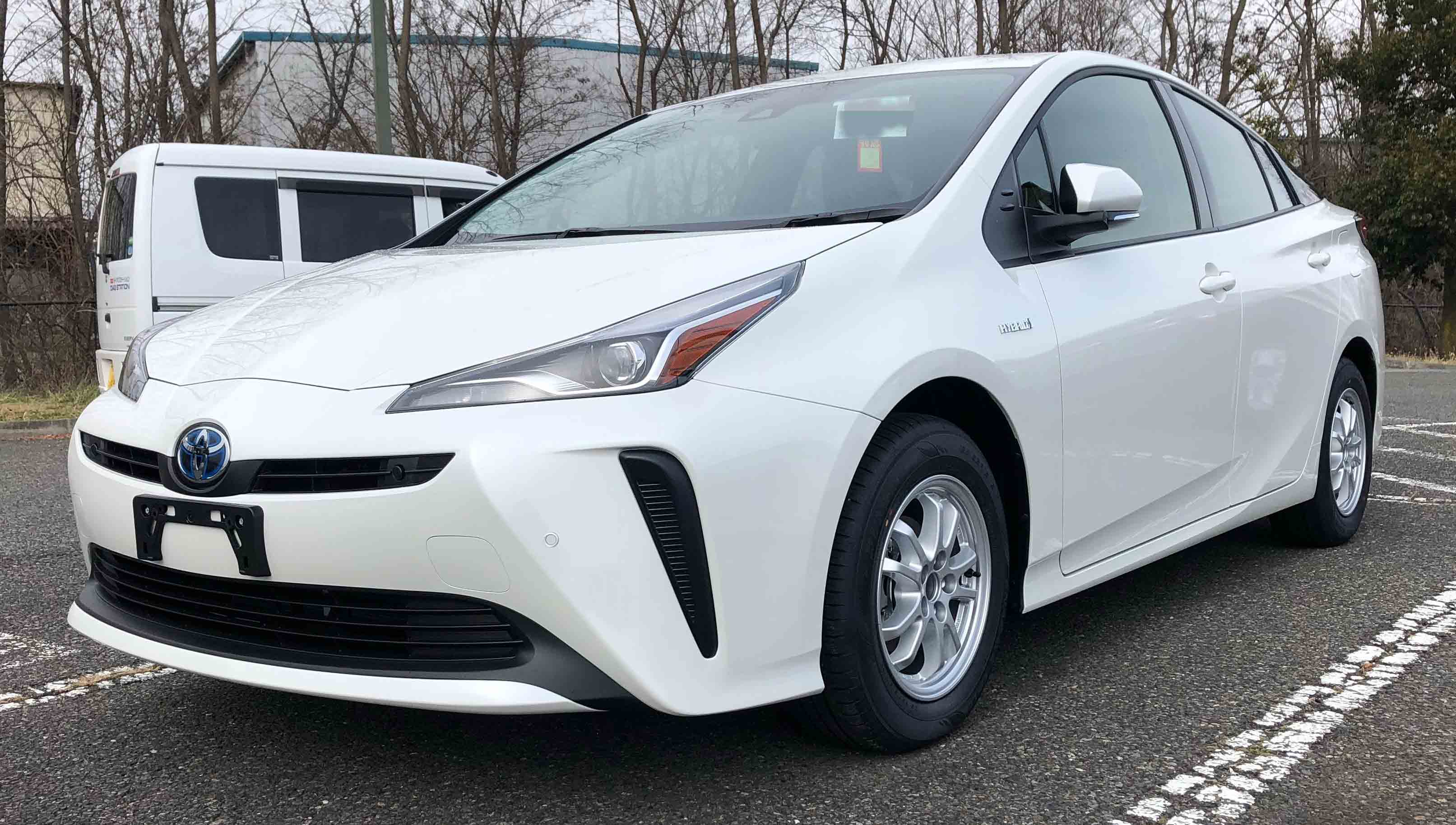 Samuel L. Jackson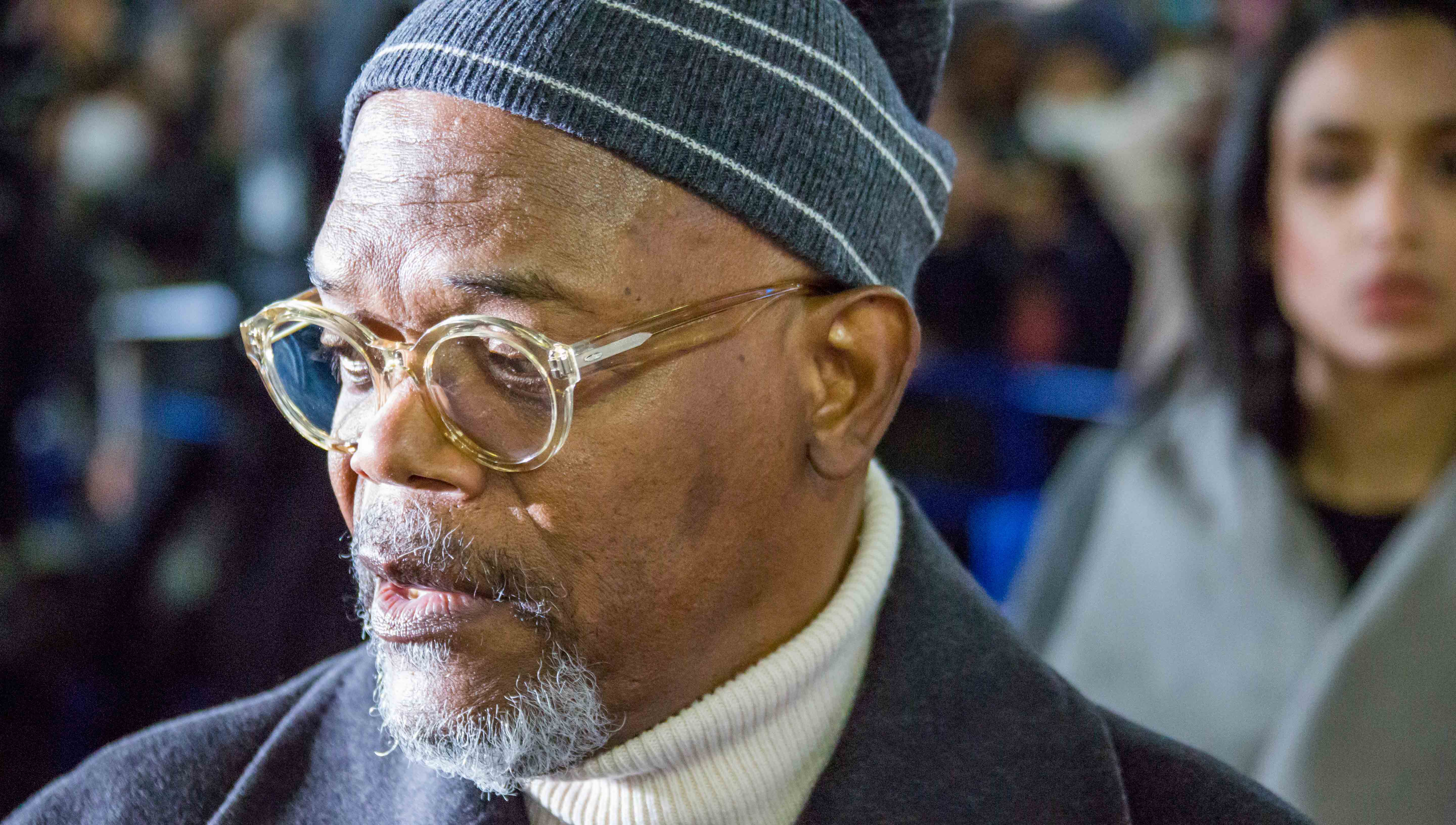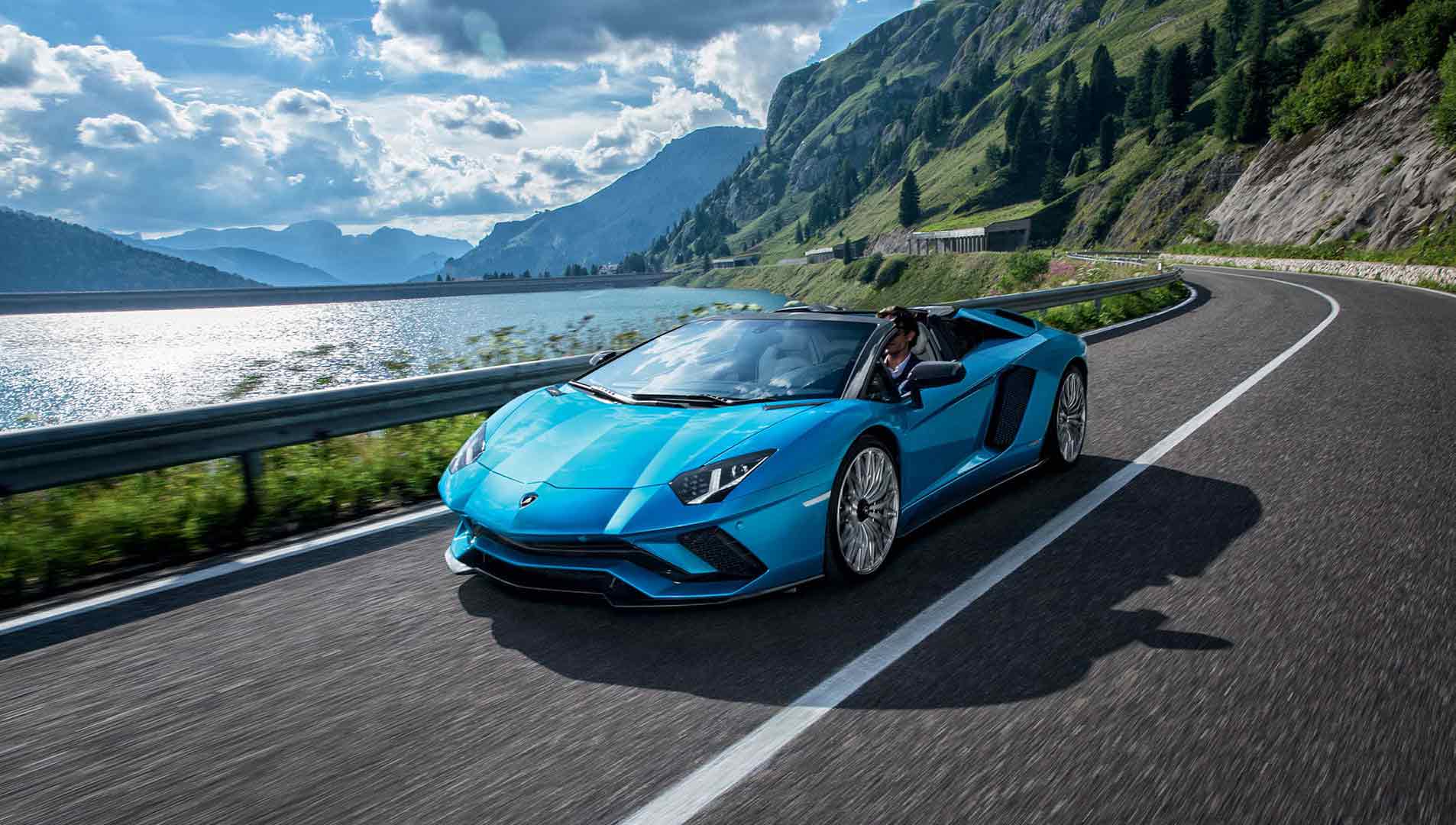 Samuel L. Jackson has made a name for himself. From Goodfellas to Glass and everywhere in between, the prolific actor has made a name for himself by being a loud, proud, talented dude. His choice in vehicle is no different. The Lamborghini Gallardo will garner attention wherever it goes. No doubt about that. Mr. Jackson, who has starred in such prolific movies as Pulp Fiction, Jungle Fever, XXX, Snakes On A Plane, Jurassic Park, Deep Blue Sea, and Django Unchained just to name a few, needed a ride just as impressive and head-turning as him. He definitely accomplished that with this Lambo.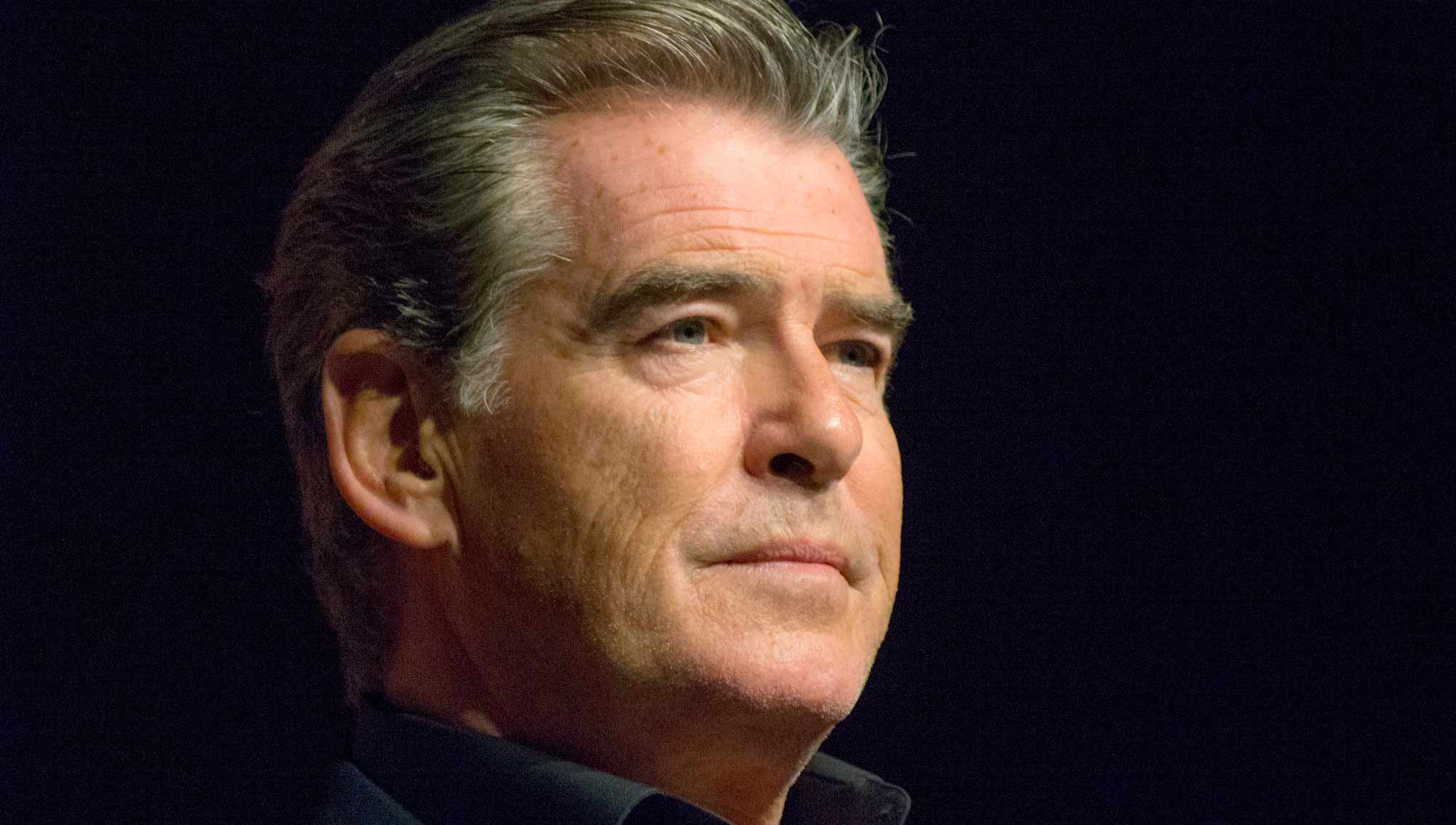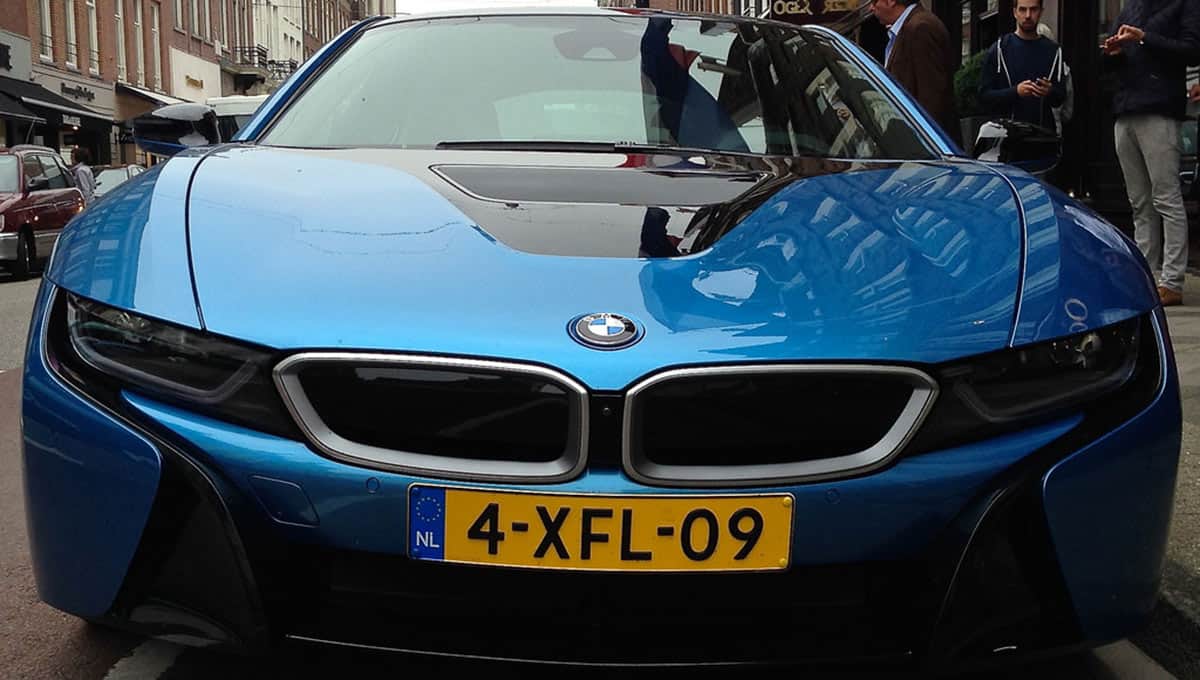 Ryan Gosling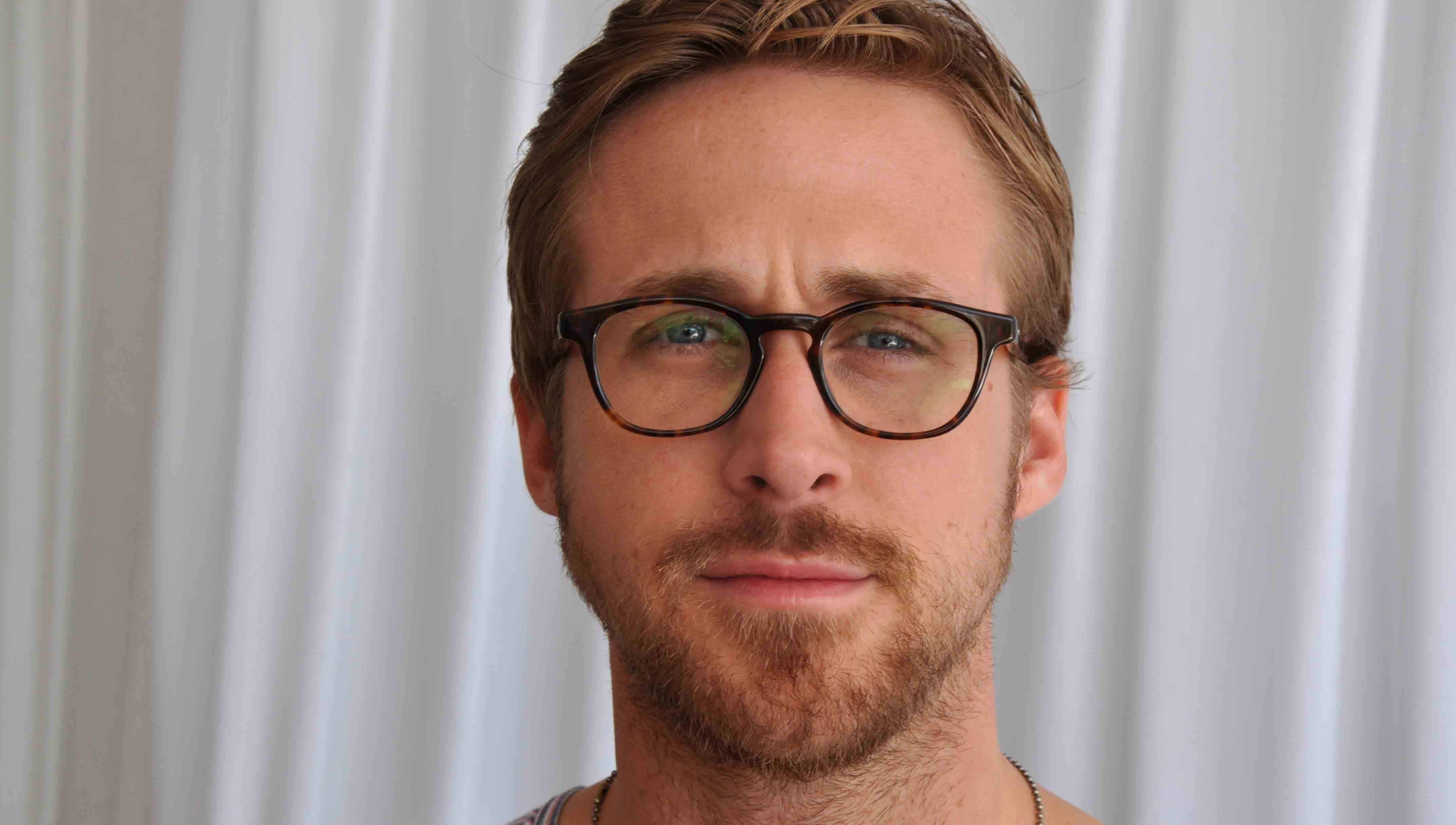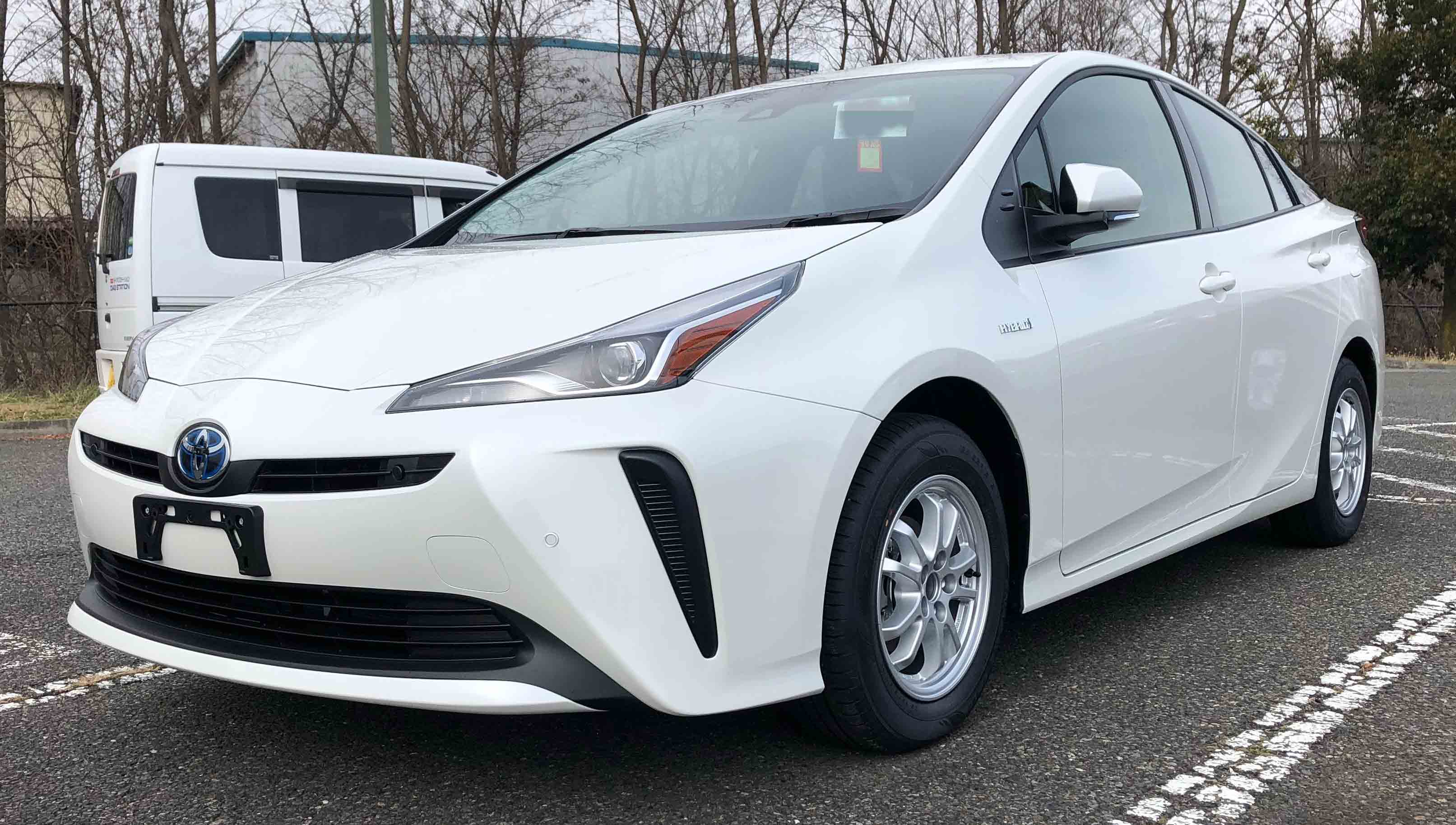 The eco-friendly cruiser that is the Toyota Prius is a full hybrid electric automobile developed by Toyota and manufactured by the company since 1997. Initially offered as a 4-door sedan, it has been produced only as a 5-door liftback since 2003. Gosling, known for his female-friendly great looks seems to be more than just a pretty face with his choice in transportation. Prius is a Latin word meaning "first", "original", "superior" or "to go before". Well, Ryan Gosling is not the first on this list to own a Prius, but he is the first male to do so. So congratulations, sir.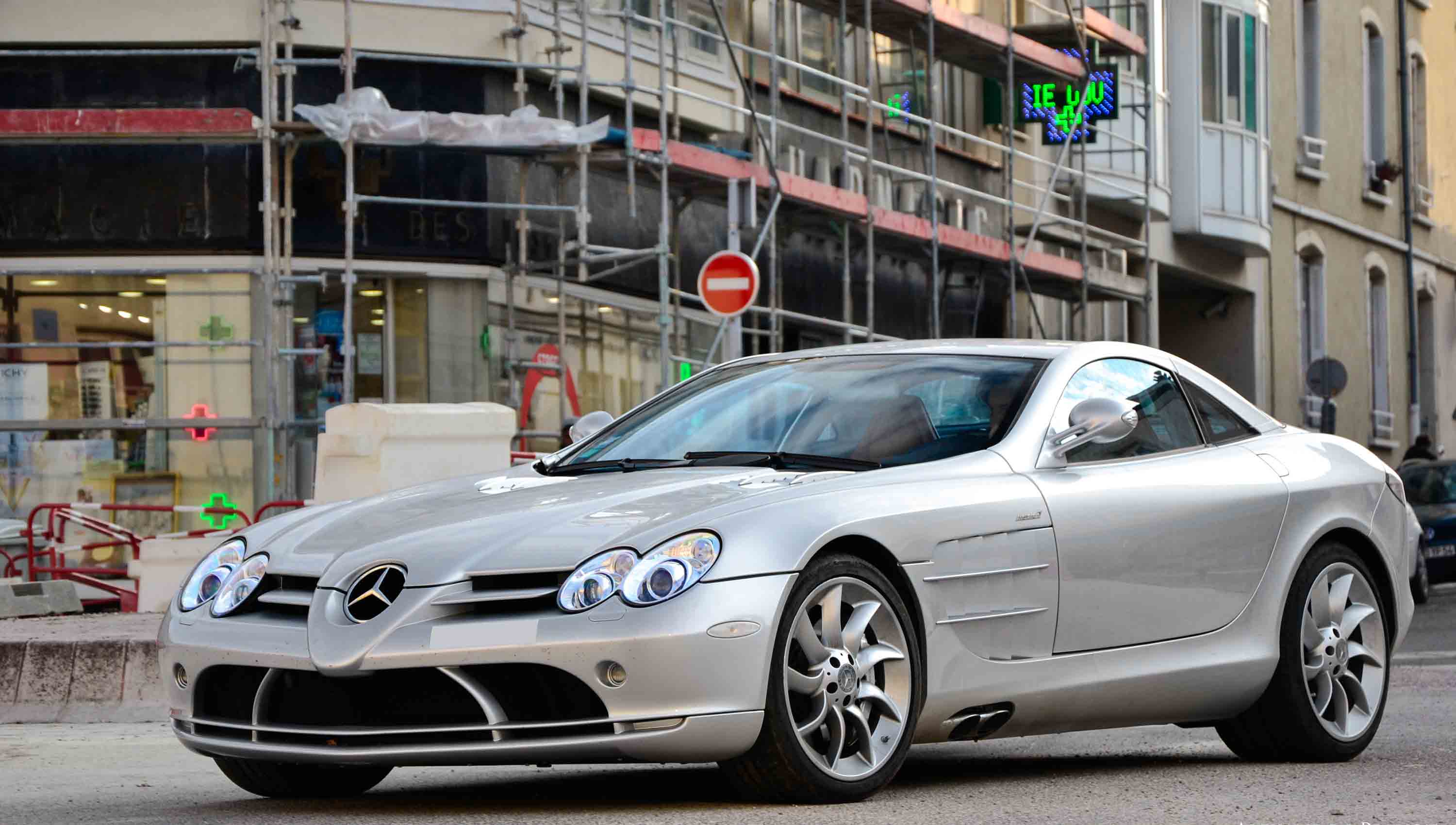 Pierce Bronson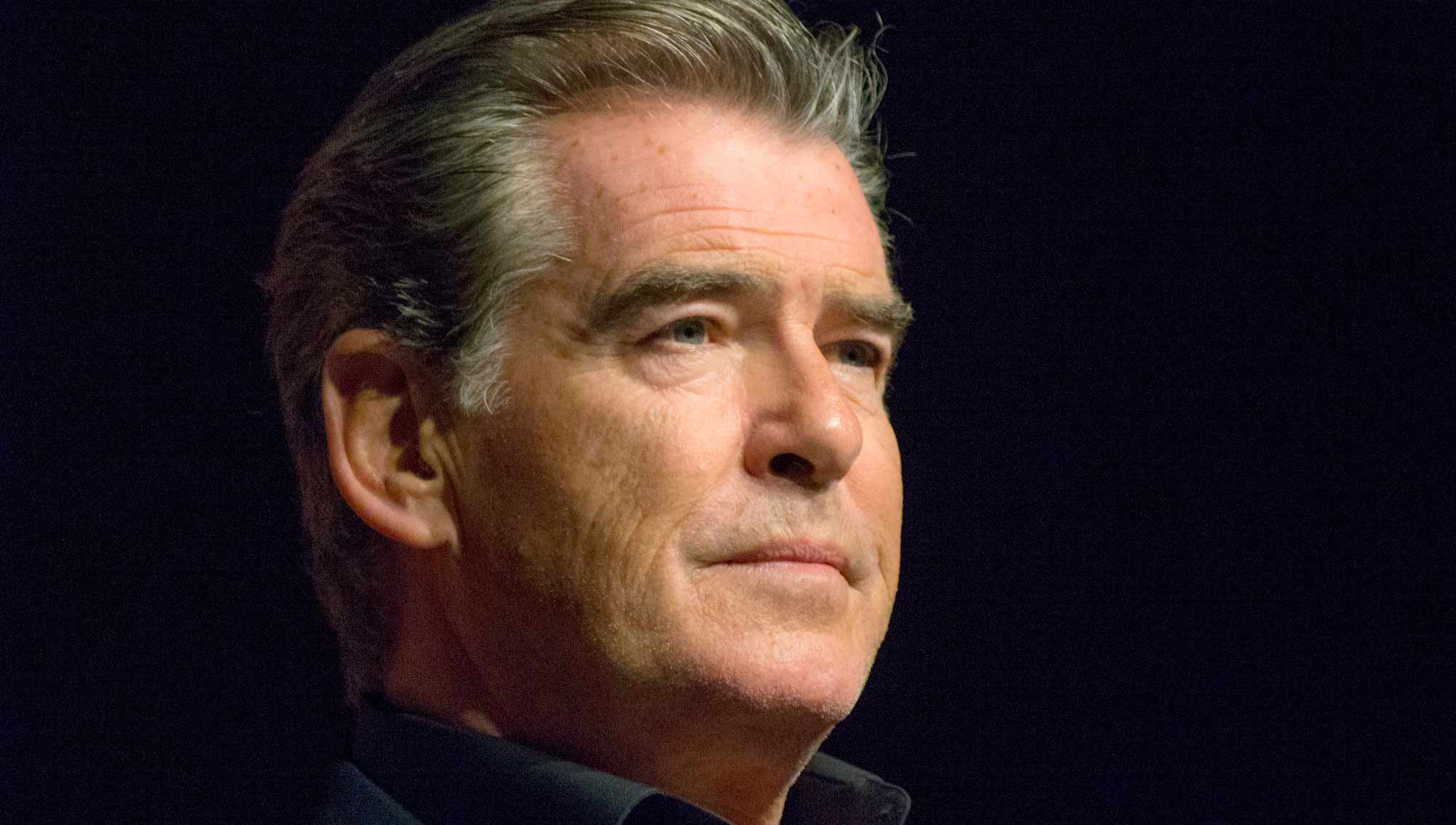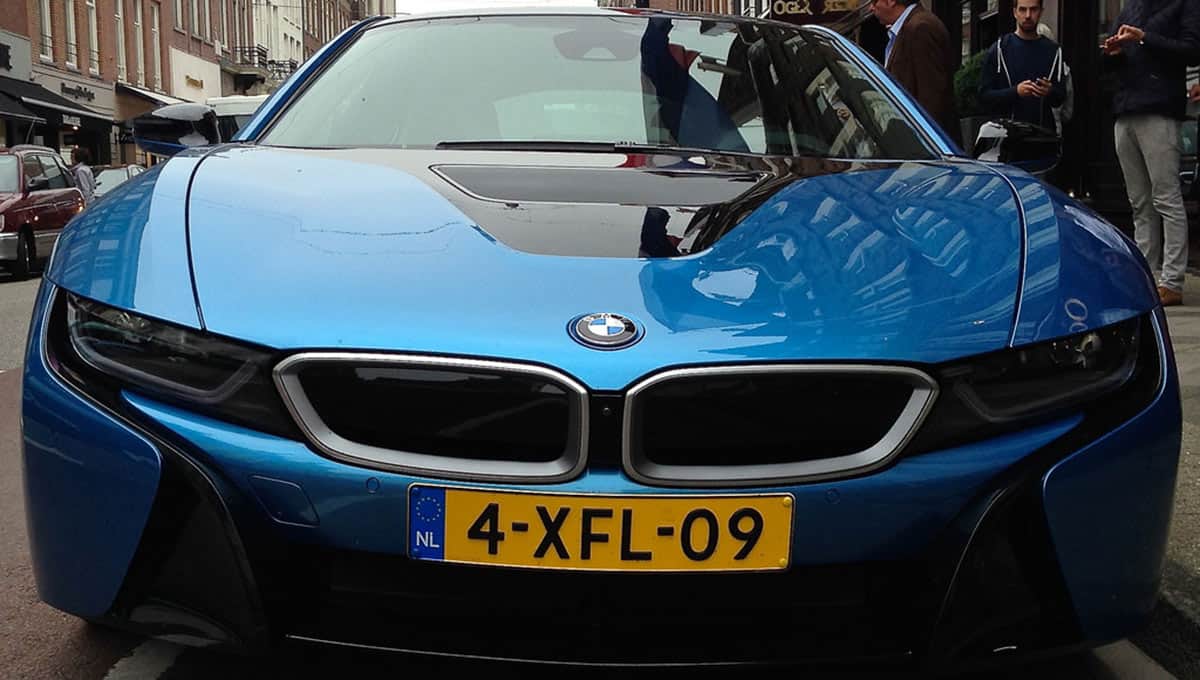 Sports car with a conscience? That's Bond, baby. Although he never drove a plug-in hybrid while under the 007 moniker – Pierce Bronson does rock this BMW i8 plug-in hybrid sports car in real life. The BMW i8 Concept plug-in hybrid electric vehicle includes an electric motor located in the front axle powering the front wheels rated 96 kW (131 PS; 129 hp) and 250 N⋅m (184 lb⋅ft), a turbocharged 1.5-liter 3-cylinder gasoline engine driving rear wheels rated 164 kW (223 PS; 220 hp) and 300 N⋅m (221 lb⋅ft) of torque, with combined output of 260 kW (354 PS; 349 hp) and 550 N⋅m (406 lb⋅ft), a 7.2 kWh (26 MJ) lithium-ion battery pack that allows an all-electric range of 35 km (22 mi). What life it must be to be Mr. Bond, James Bond.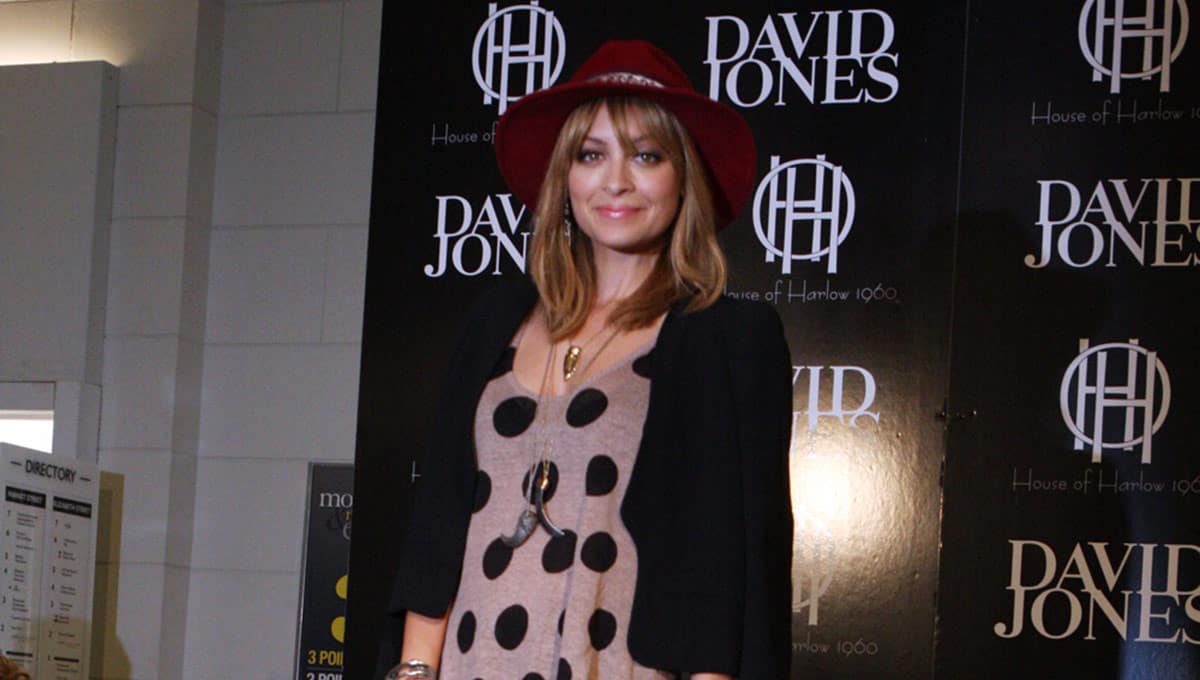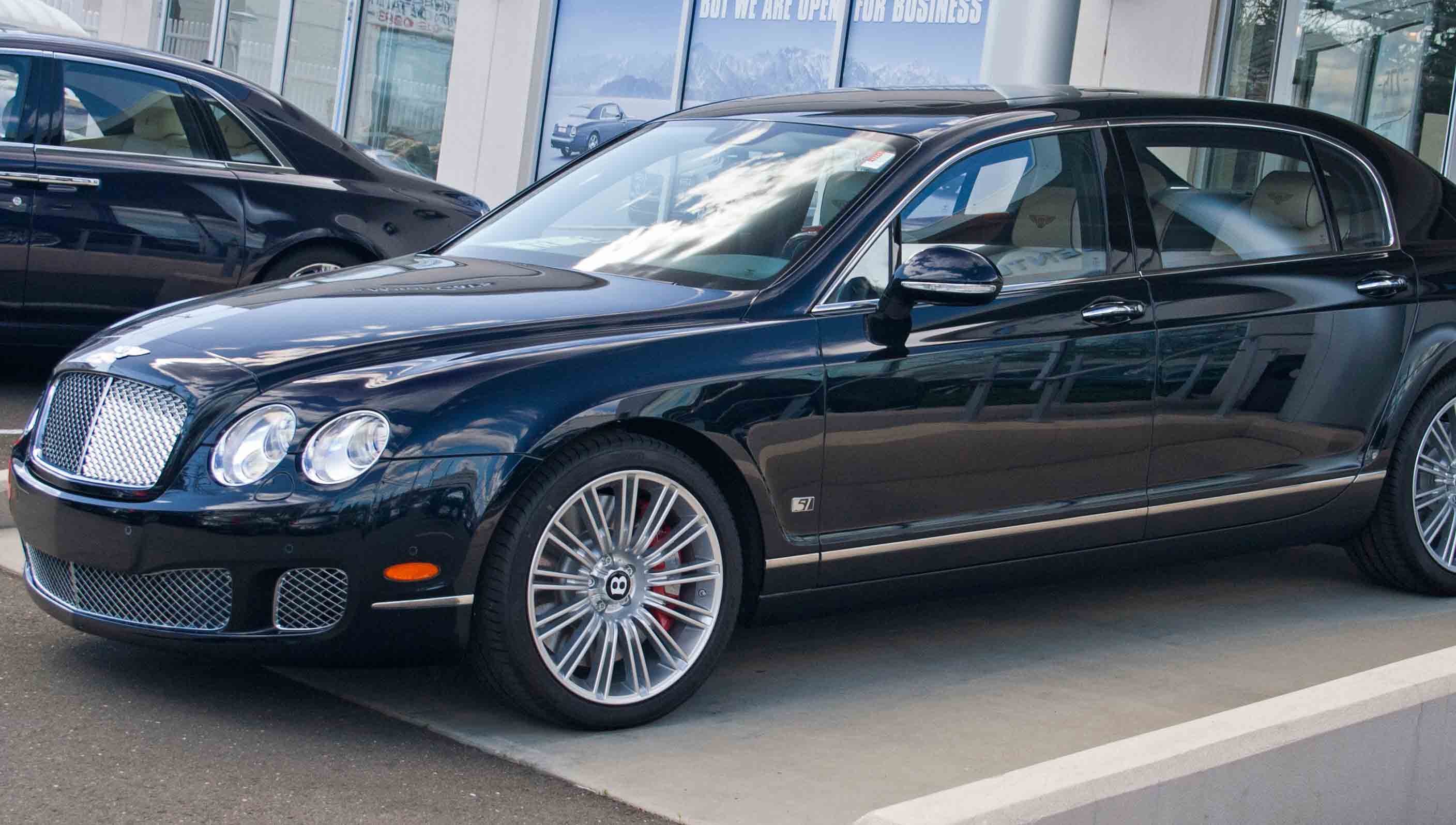 Paris Hilton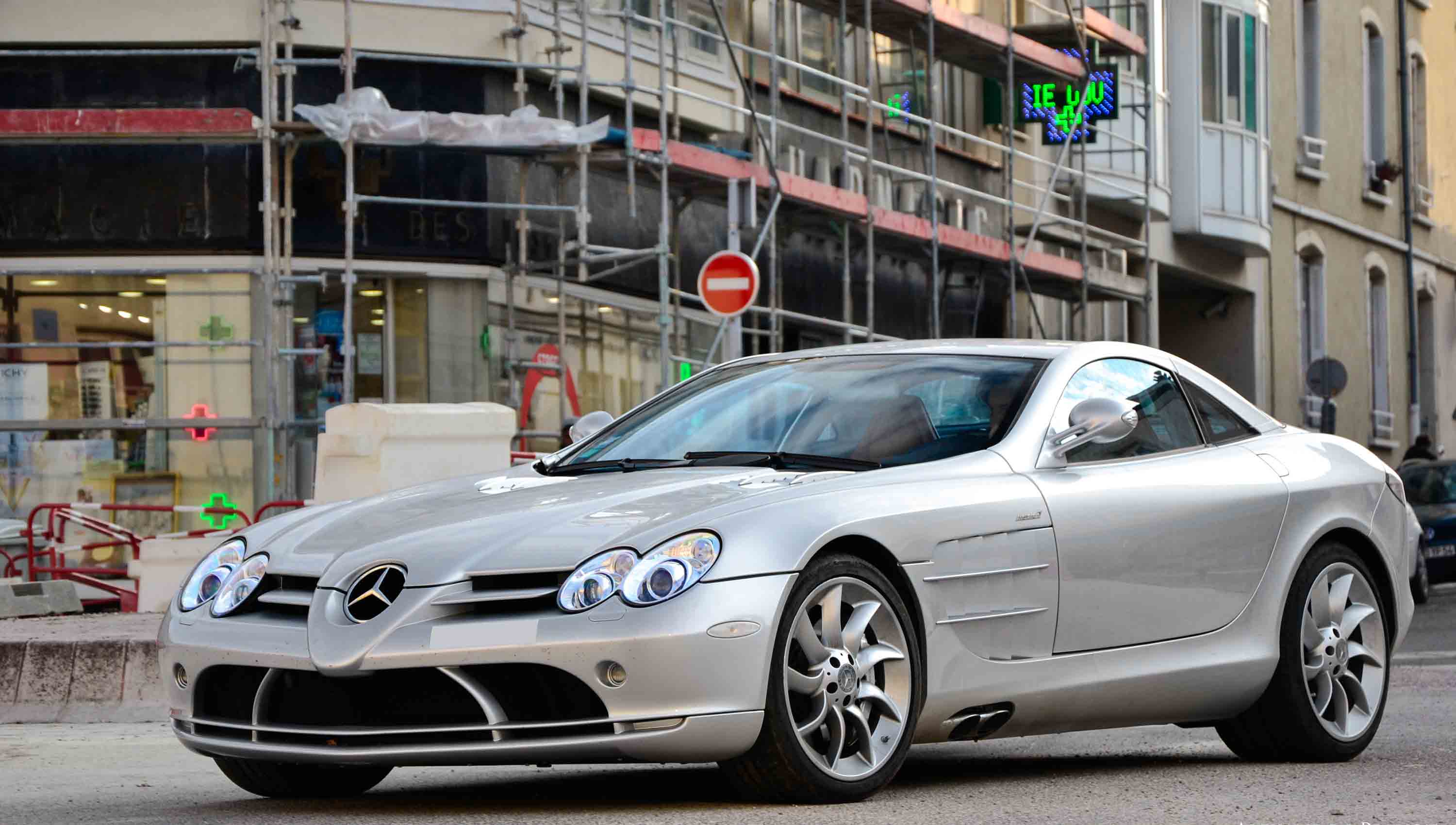 Ms. Hilton's ultra-luxurious Mercedes-Benz SLR McLaren is a grand tourer jointly developed by German automotive manufacturer Mercedes-Benz and British automobile manufacturer McLaren Automotive and sold from 2003 to 2010. Paris Hilton seems to one of those people who is just famous for being famous – we're not really positive how she got there. But what we do know is that she has a pretty awesome vehicle getting her around town. The SLR has a 232 kg (511 lb) hand-built 5.4 L; 331.9 cu in (5,439 cc) supercharged all-aluminium alloy, SOHC 3 valves per cylinder 90° V8 engine, with a bore X stroke of 97 mm × 92 mm (3.82 in × 3.62 in) and with a compression ratio of 8.8:1. The engine is lubricated via a dry sump system. What a cool car!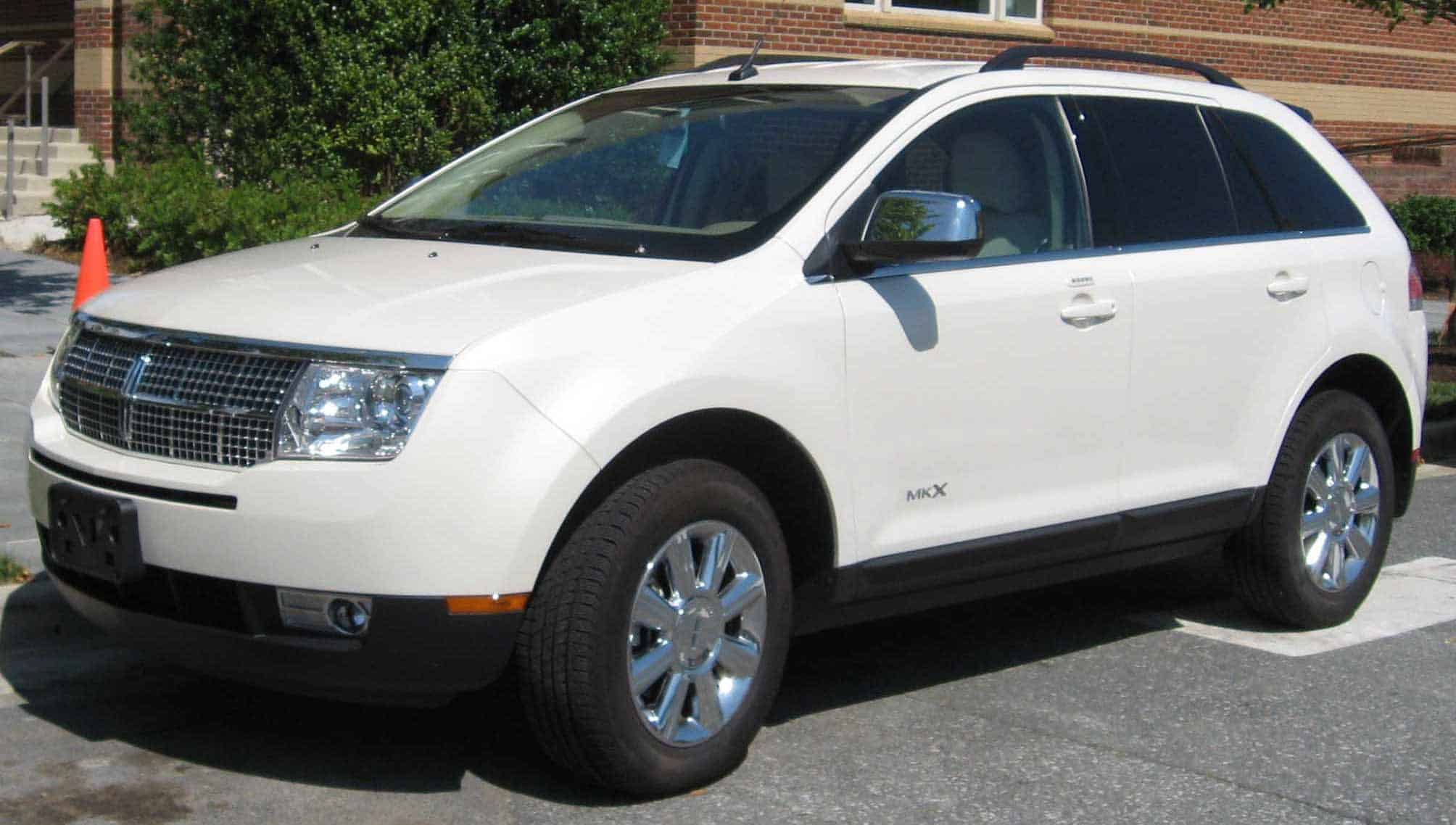 Nicole Richie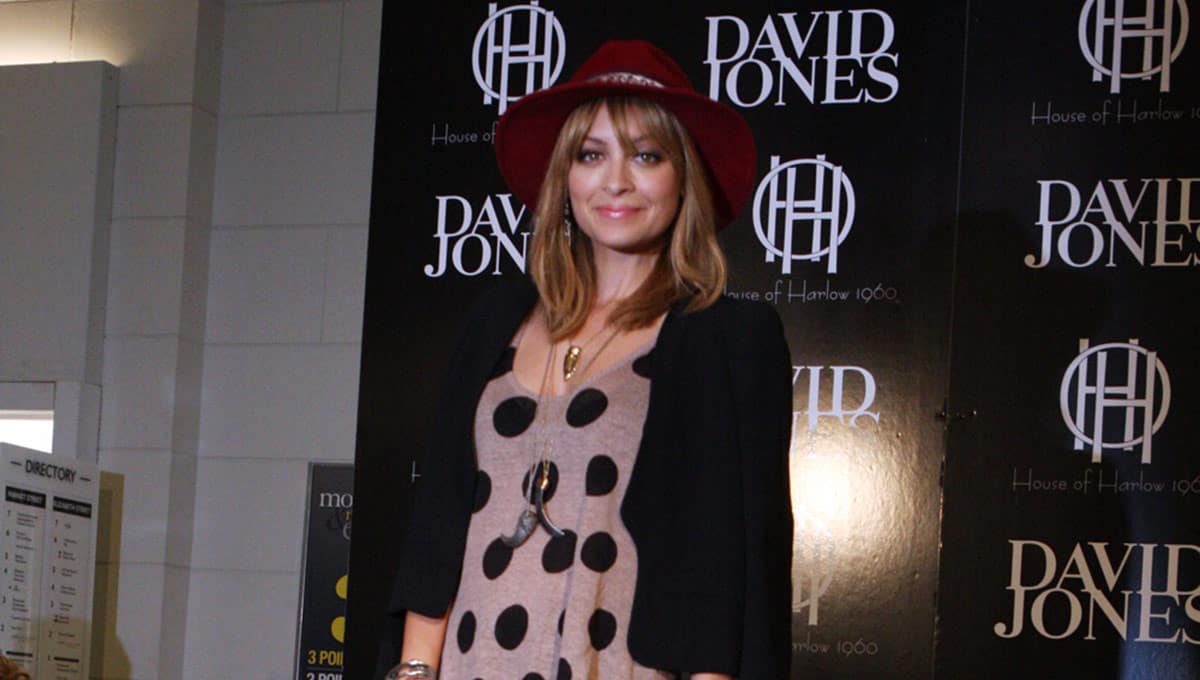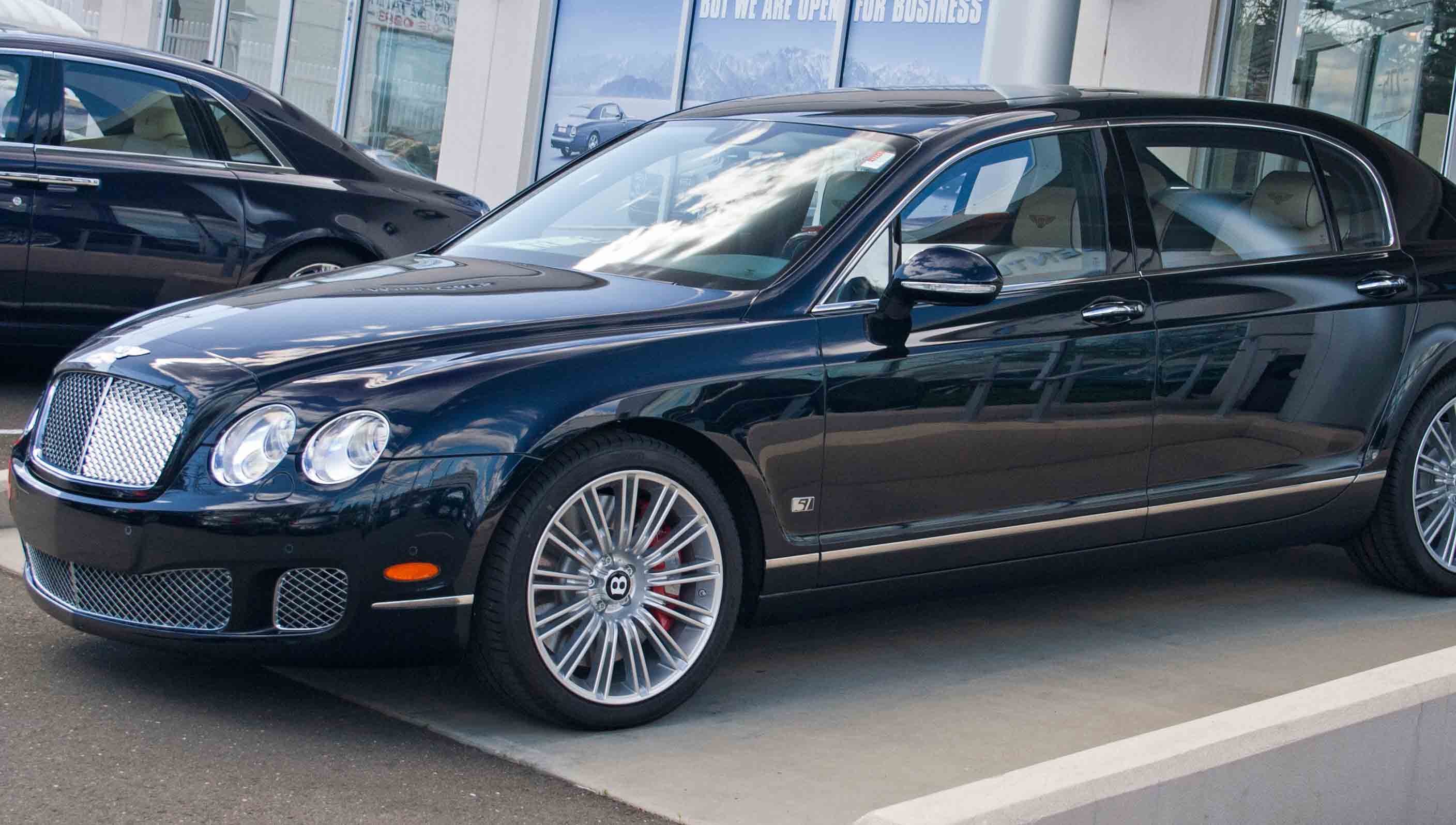 Nicole Richie, who is like Ms. Hilton in that we're not exactly sure why she is a celebrity, drives a car that costs about the same as most homes. The Bentley Continental Flying Spur Series luxury sedan is not just a pretty ride. It's power comes from a spritely 500-hp V-8 or a stonking 616-hp W-12; the latter of which propelled a Flying Spur to 60 mph in 4.4 seconds at a test track. In addition to leather almost everywhere, the 2019 Flying Spur's interior also features genuine wood and real metal accents. Its design is starting to age, but it's still one of the nicest interiors available, with plush and supportive seats and hand-stitched upholstery. Basically…it was designed for a celebrity.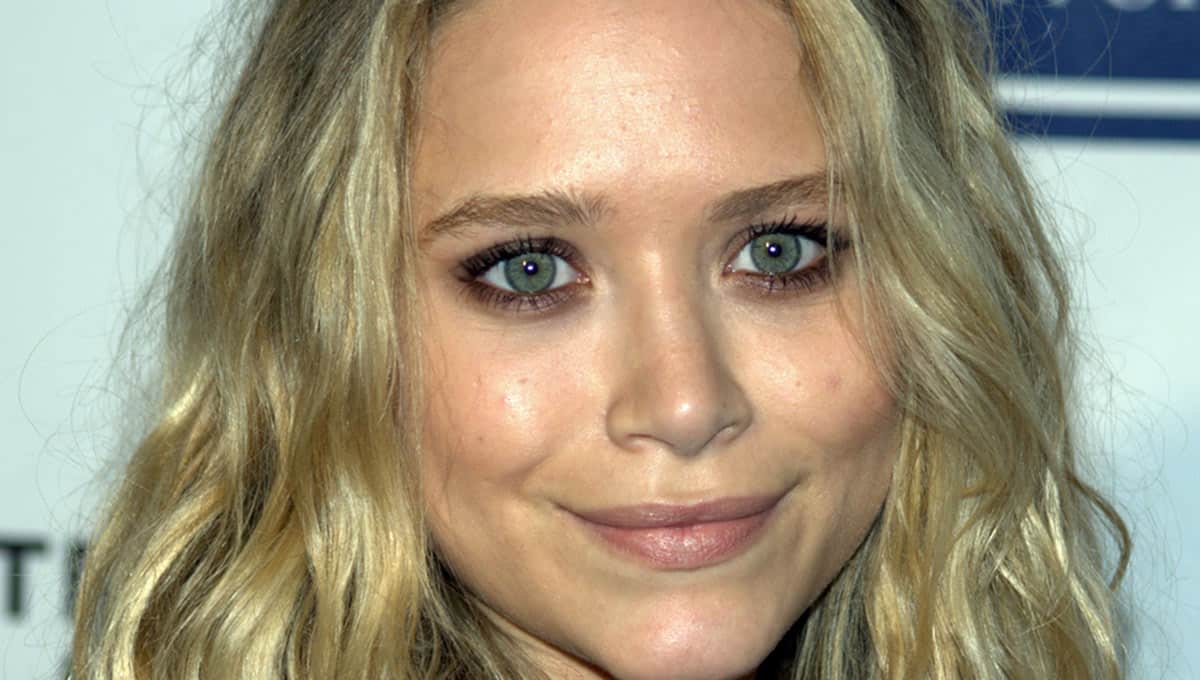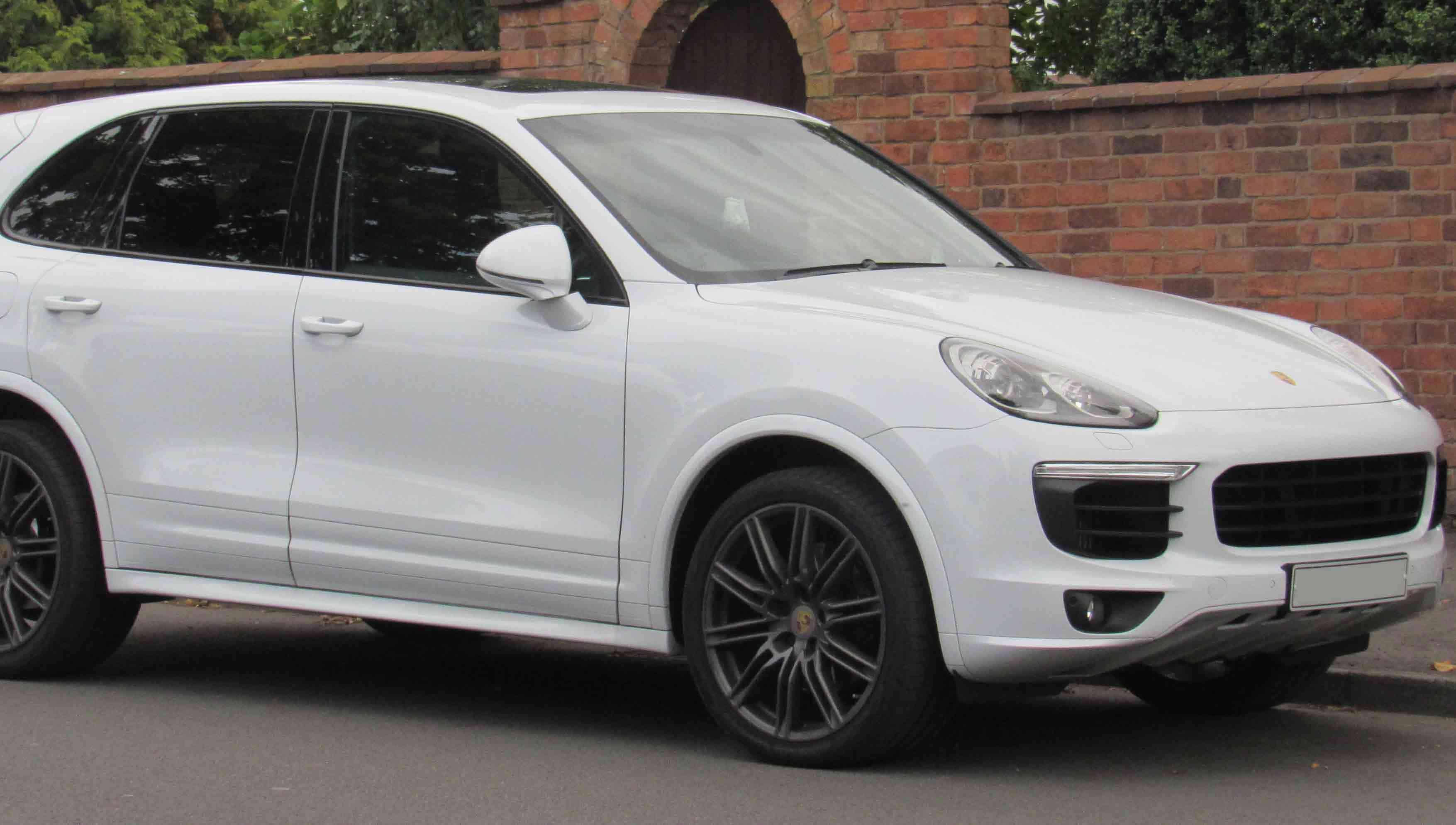 Matthew McConaughey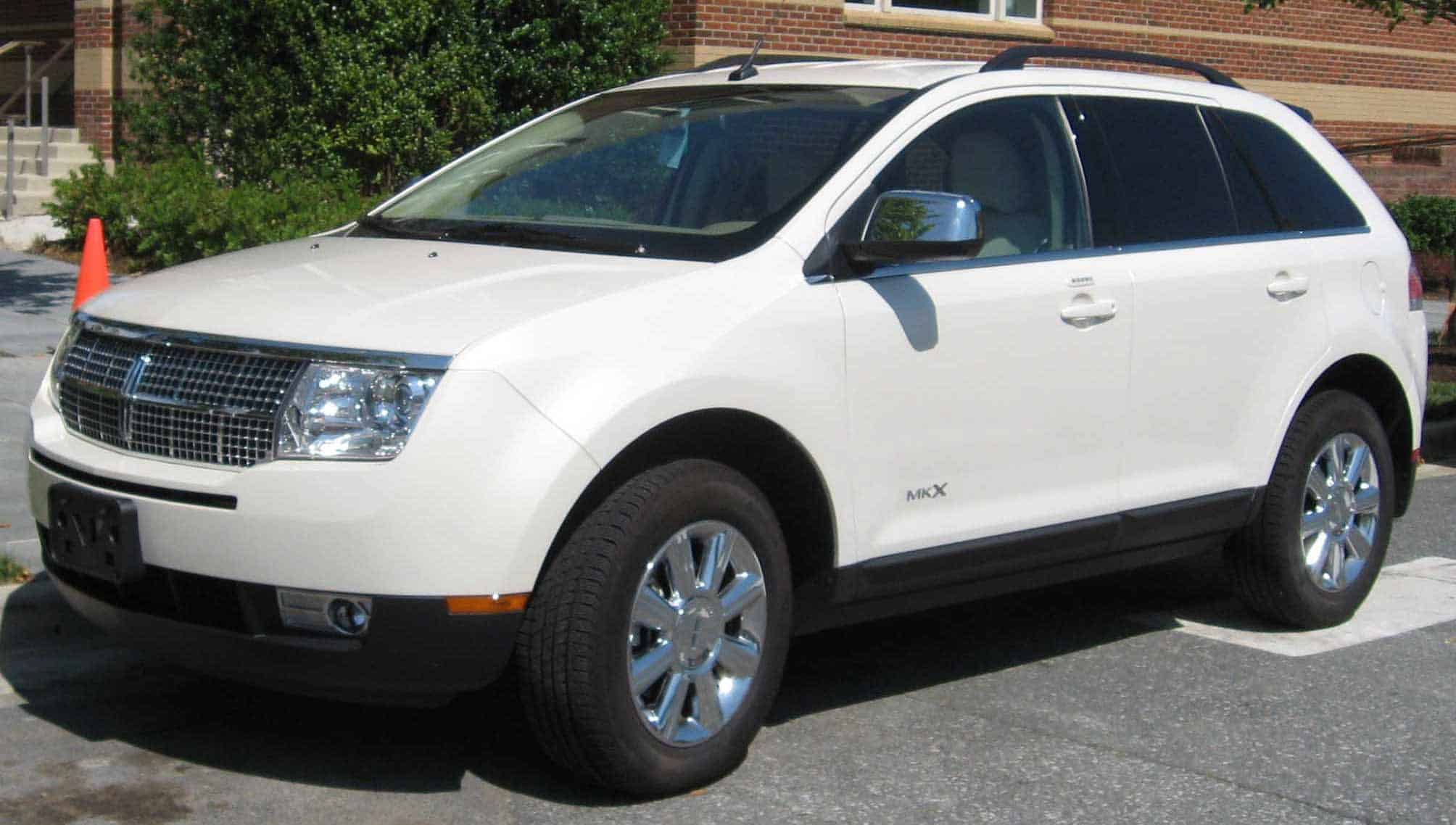 Mr. McConaughey is known for a lot of things. His easy-going demeanor, his superstar, Texan good looks and his Lincoln car commercials…in that order. But one reason he does those commercials (which we think are actually pretty funny) is because he really does drive a Lincoln in real life. This vehicle, the Lincoln MKX is marketed by the Lincoln division of Ford. In production since 2007, the MKX ("X" stands for "crossover") is the first crossover SUV offered by the Lincoln brand; it is currently in its second generation. Initially the smallest Lincoln SUV, it is now slotted between the MKC and the MKT. Sweet but practical ride for the movie star.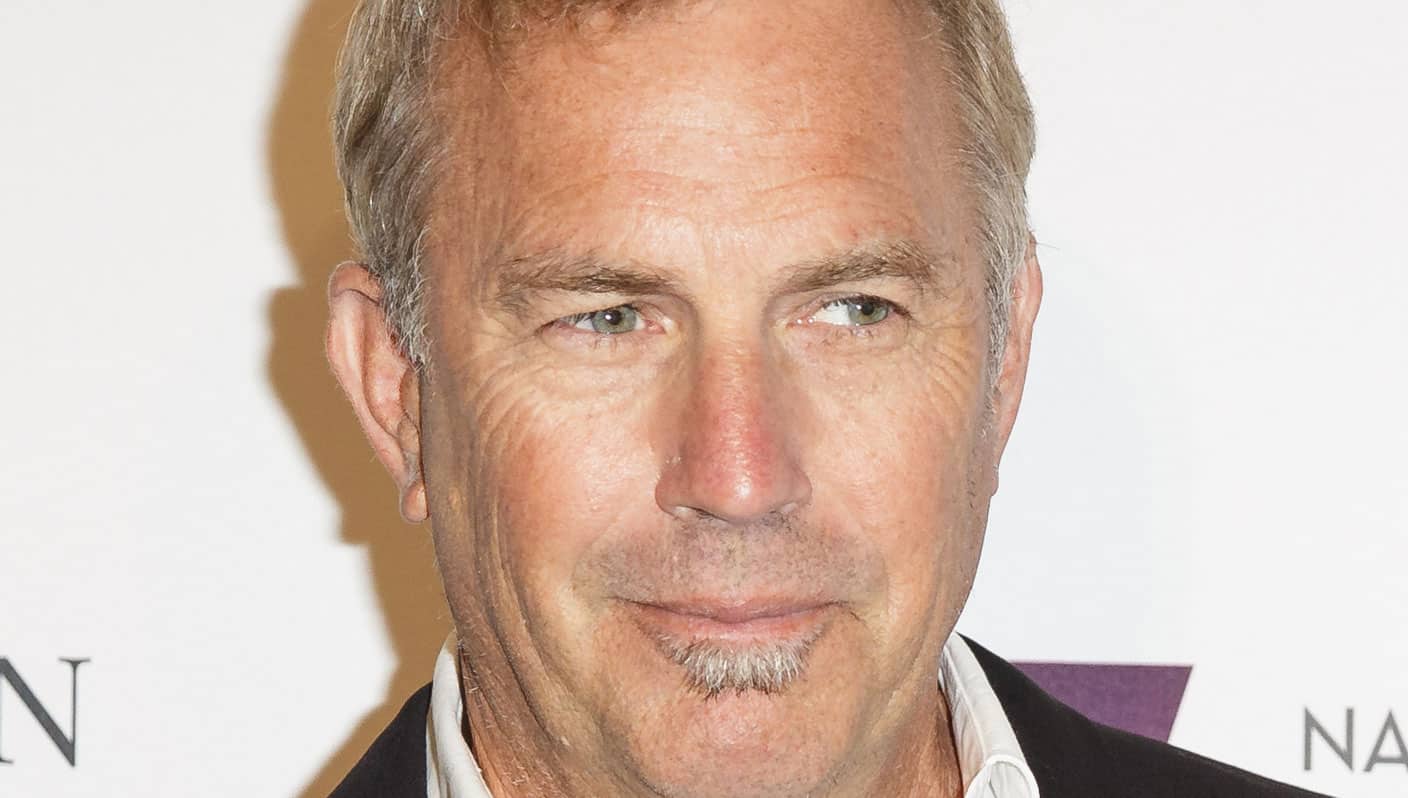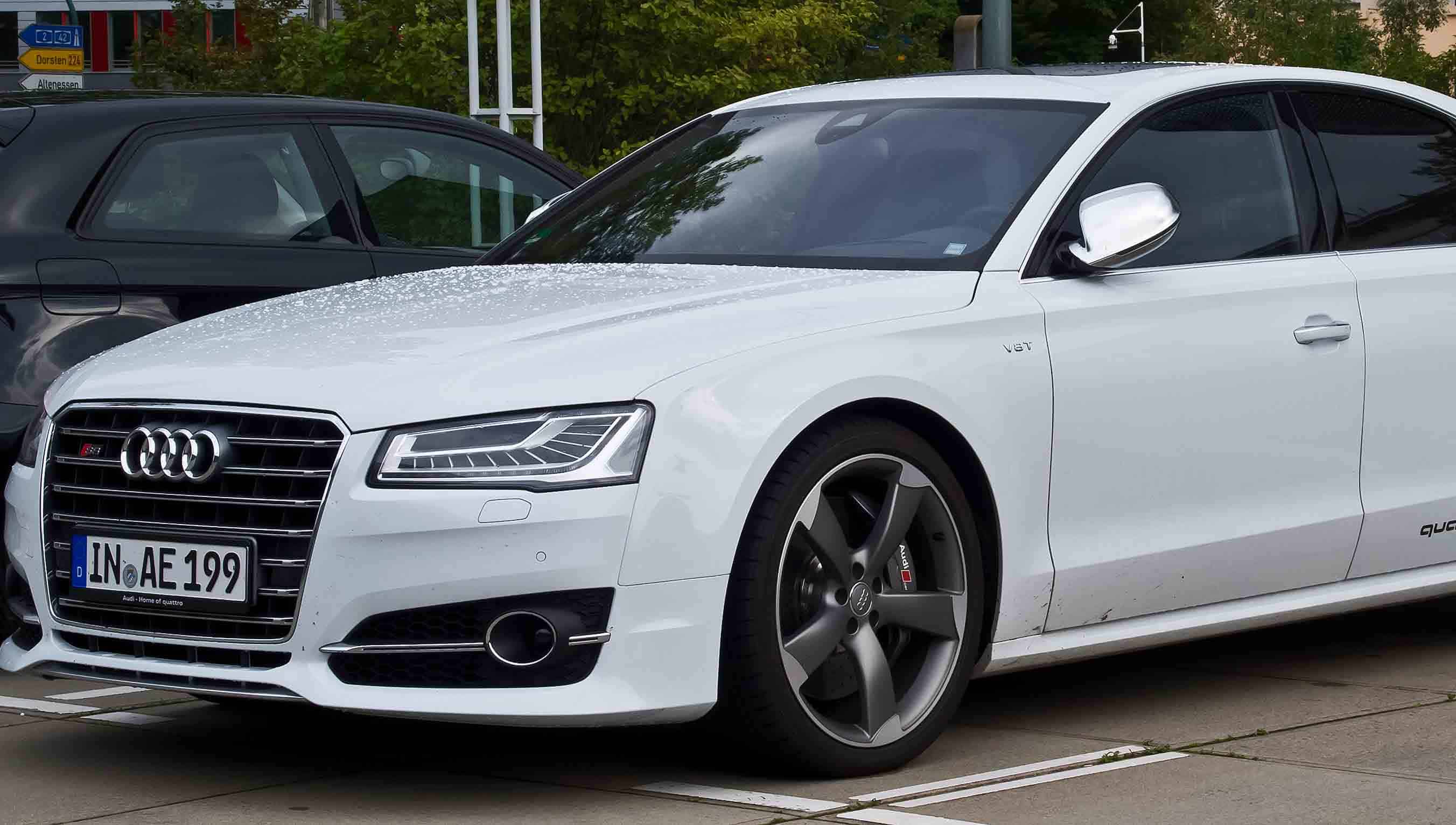 Mary Kate Olsen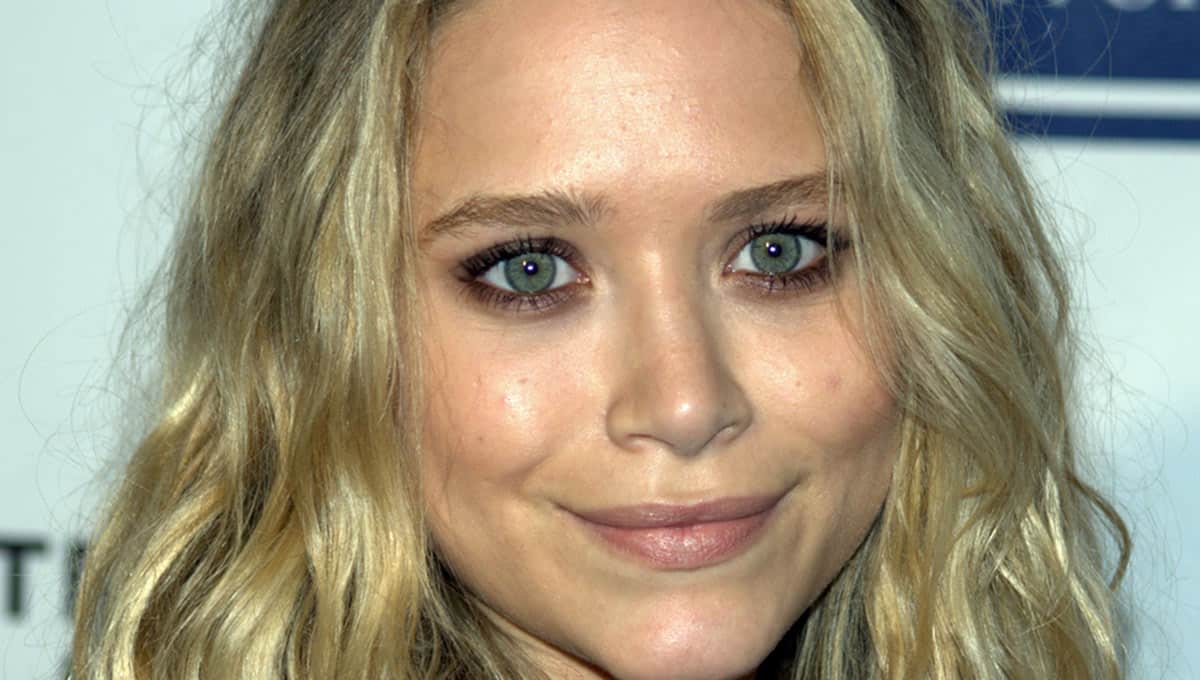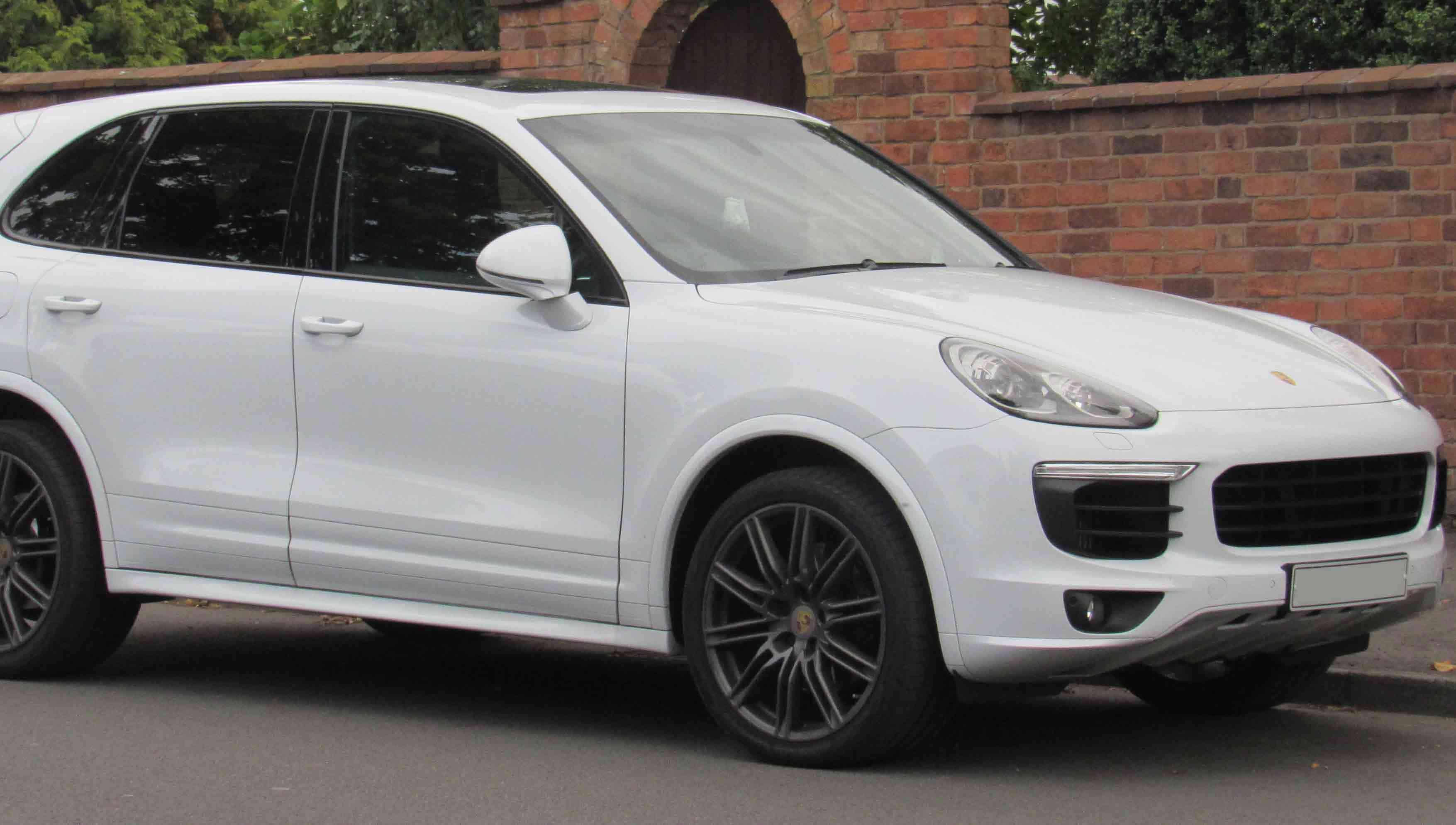 Mary Kate Olsen, once the storied child and teenage star has slipped out of the spotlight over the last decade or so. But that doesn't keep her from driving a sweet sports car. The Porsche Cayenne is a mid-size luxury crossover sport utility vehicle produced by the German manufacturer Porsche since 2002, with North American sales beginning in 2003. It is the first V8-engined vehicle built by Porsche since 1995, when the Porsche 928 was discontinued. It seems like the perfect ride for Ms. Olsen.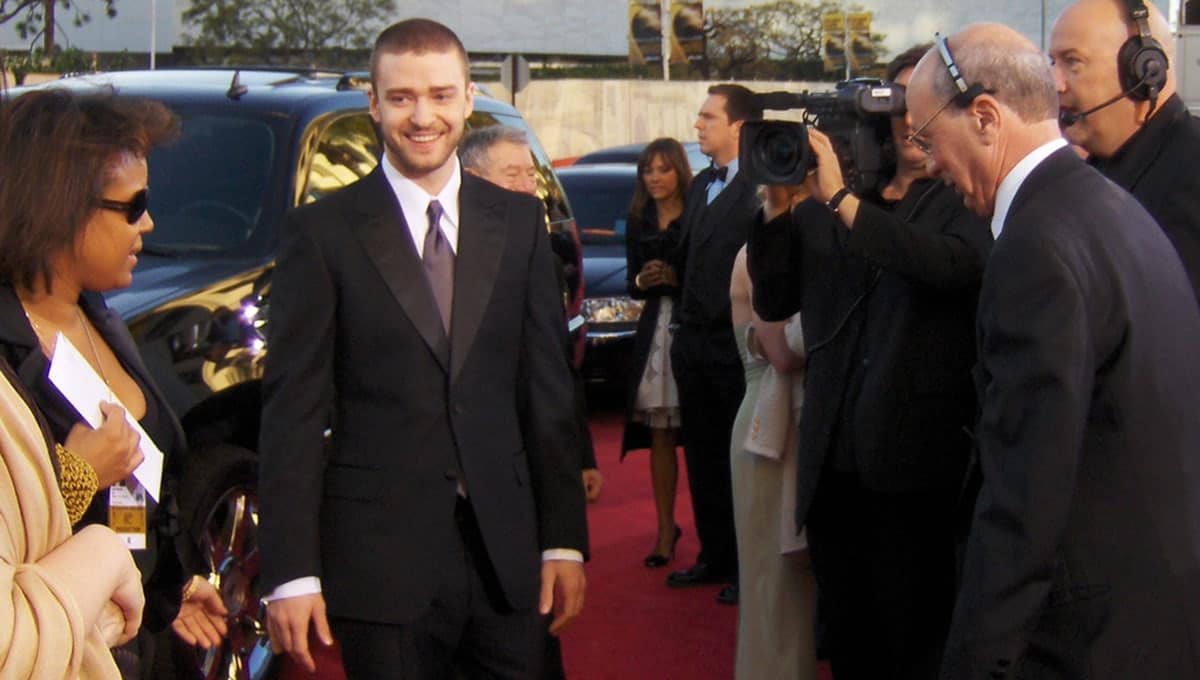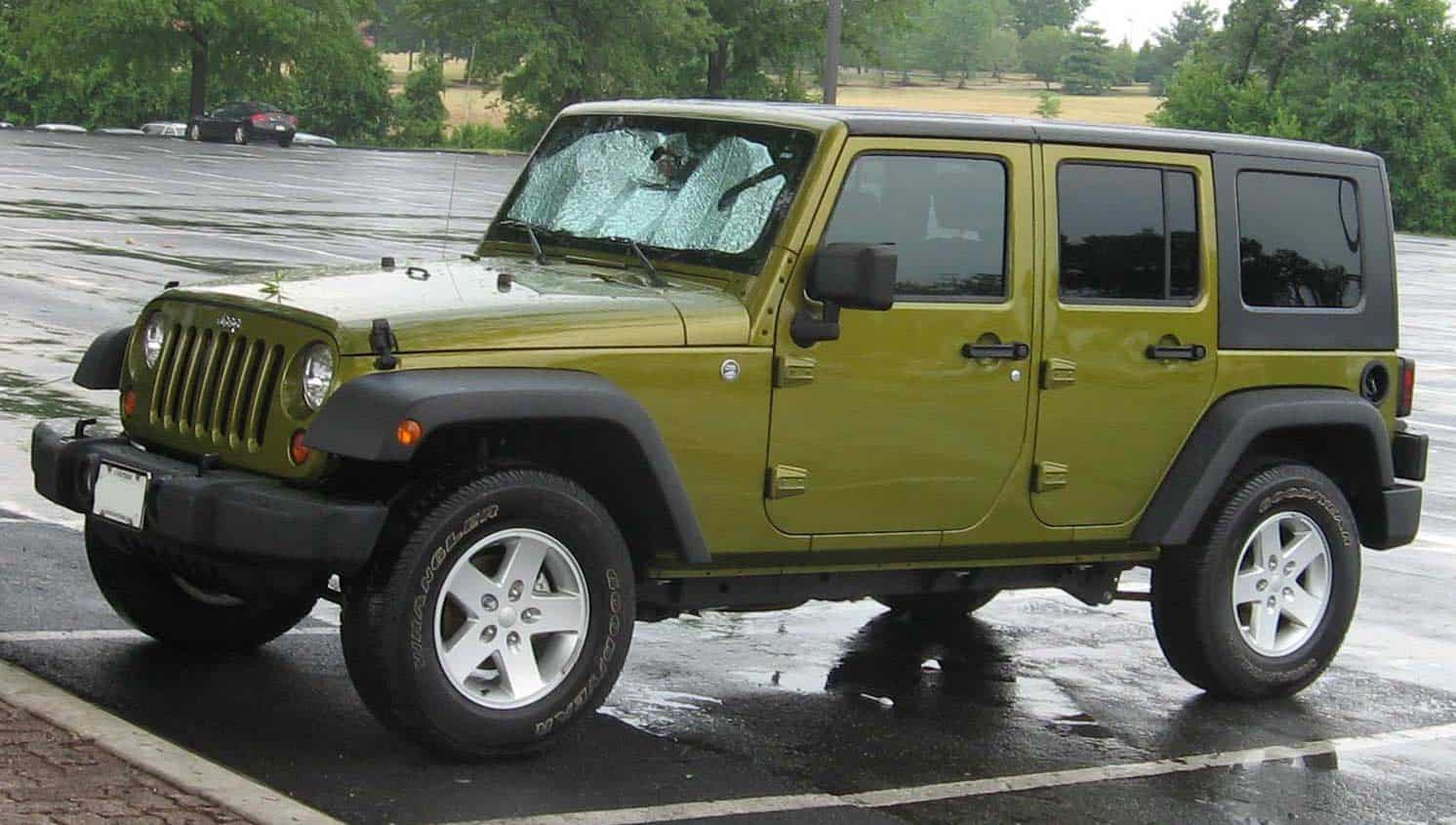 Kevin Costner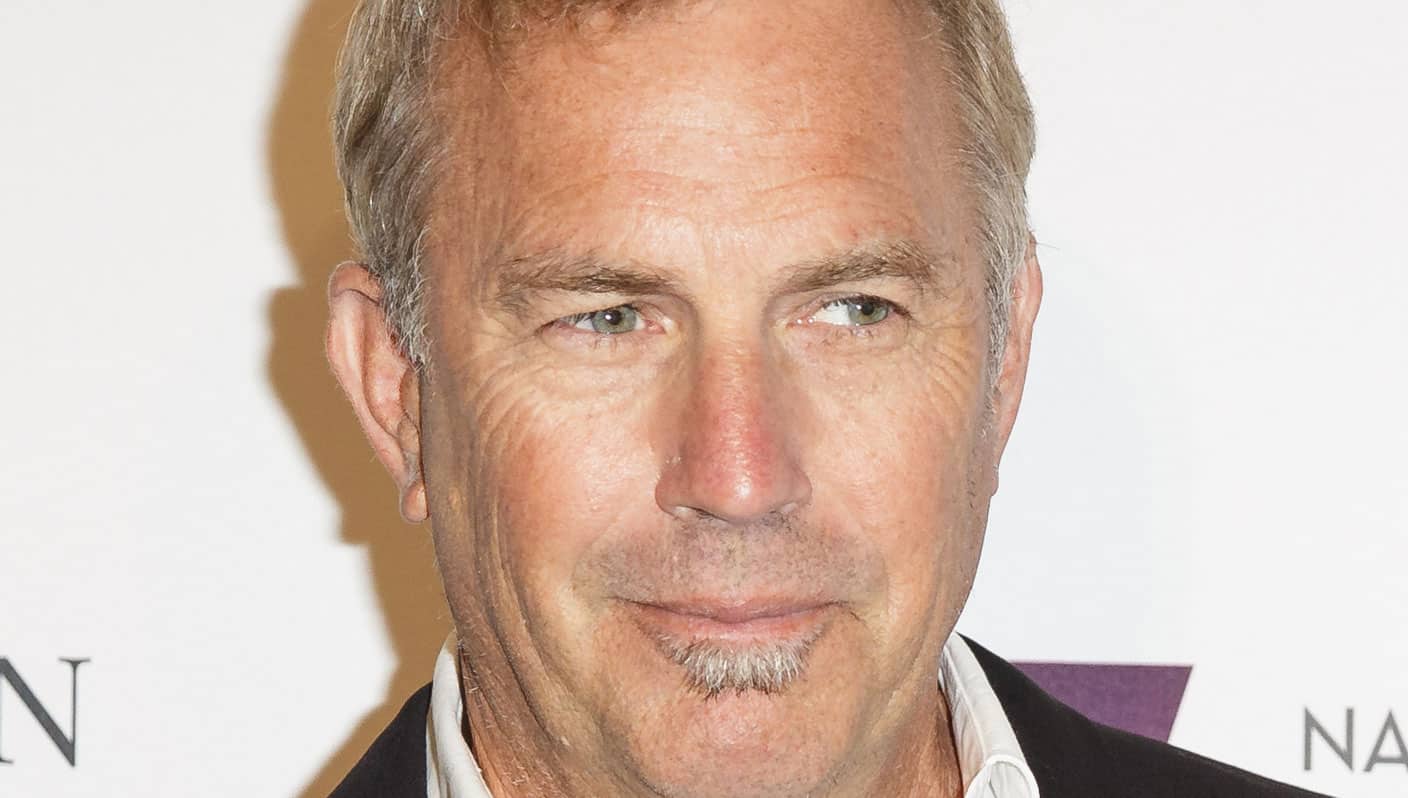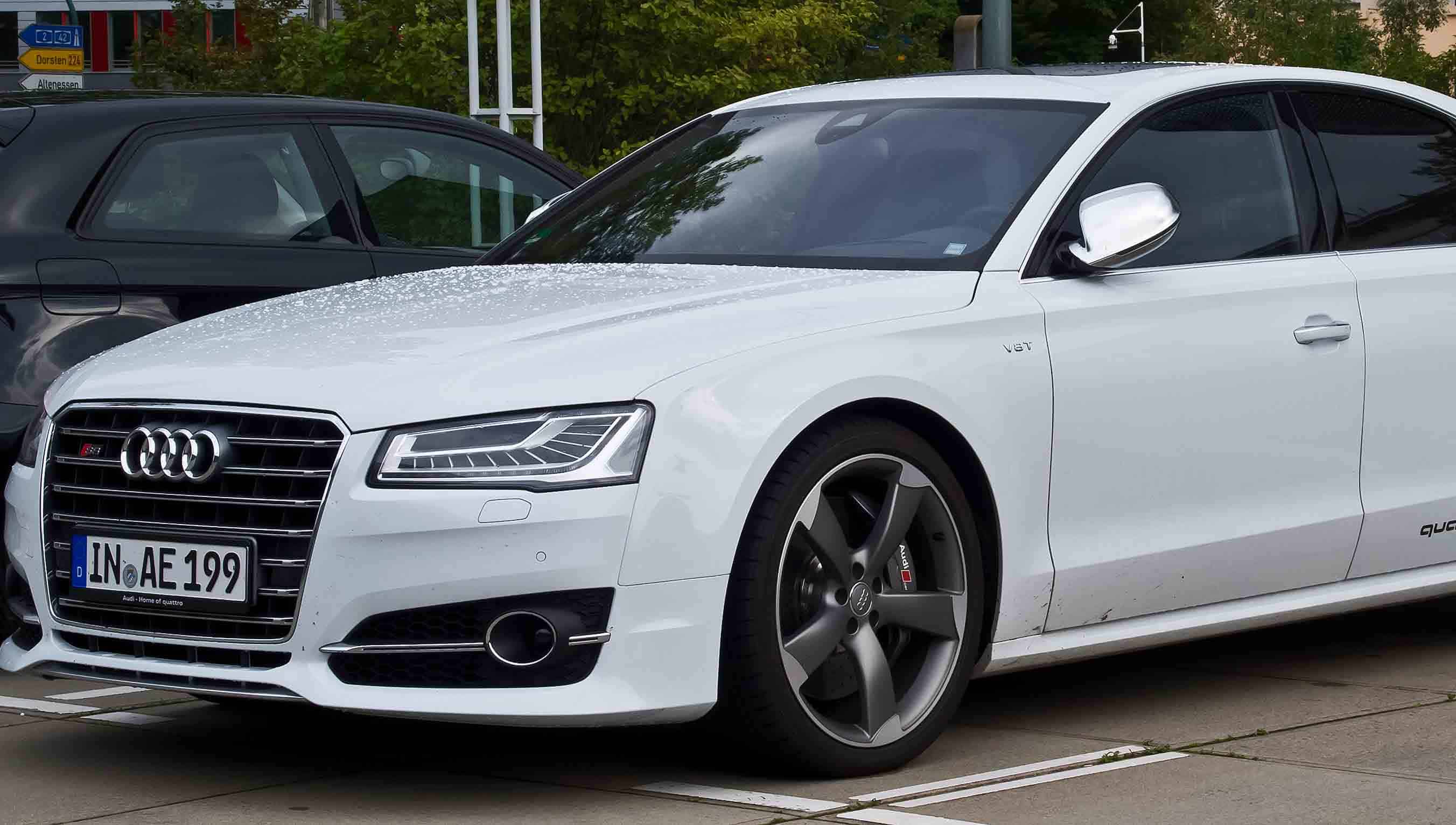 Kevin Costner has been starring in movies since Audi started making cars. Well, that's not entirely factually accurate. However, the Audi A8 is a great fit for the legendary movie star. The luxurious whip is a four-door, full-size, luxury sedan manufactured and marketed by the German automaker Audi since 1994. Succeeding the Audi V8, and now in its fourth generation, the A8 has been offered with both front- or permanent all-wheel drive—and in short- and long-wheelbase variants. Kevin Costner is a bad*** actor and he deserves a bad*** car. Well, he's got one.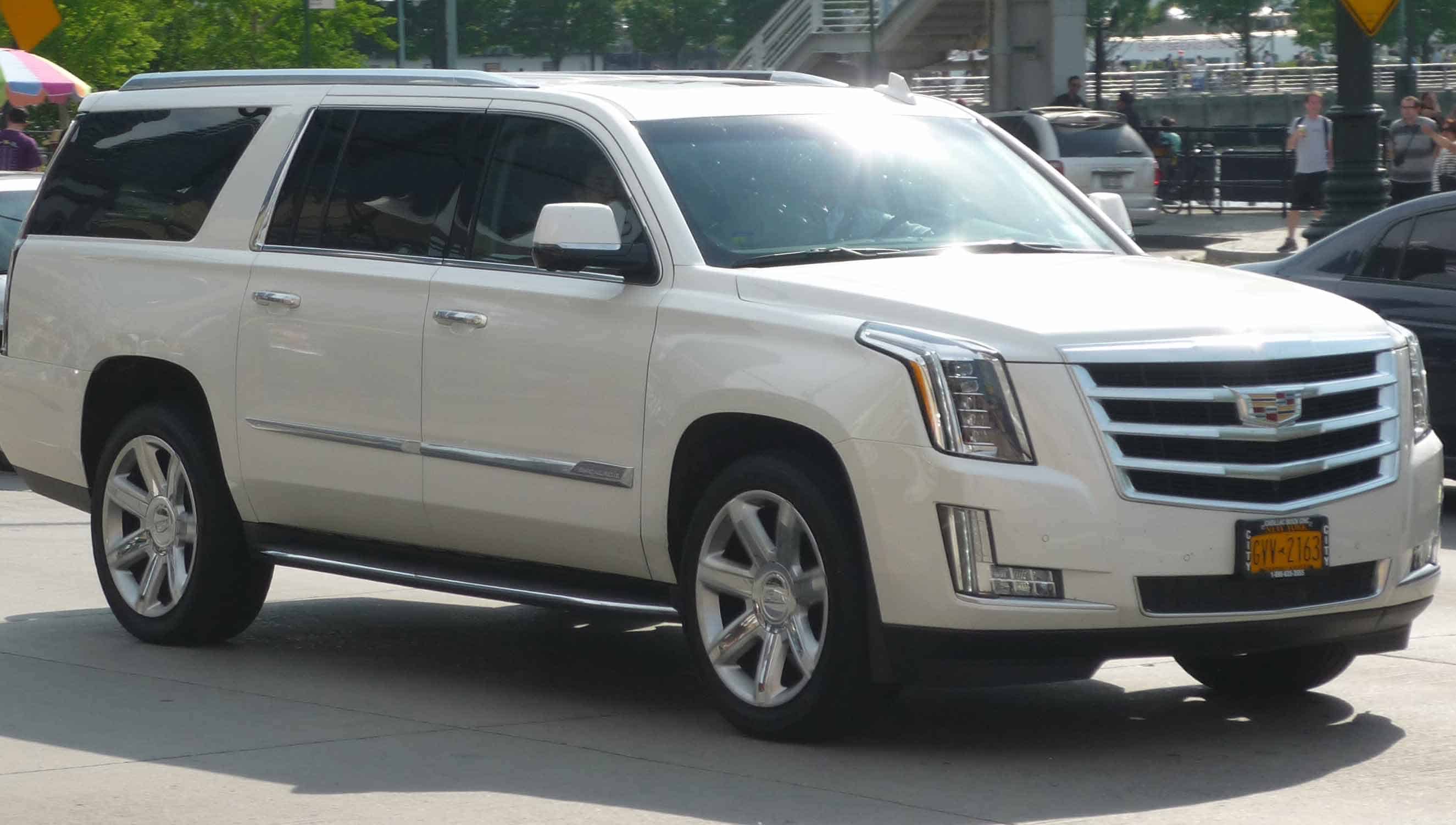 Justin Timberlake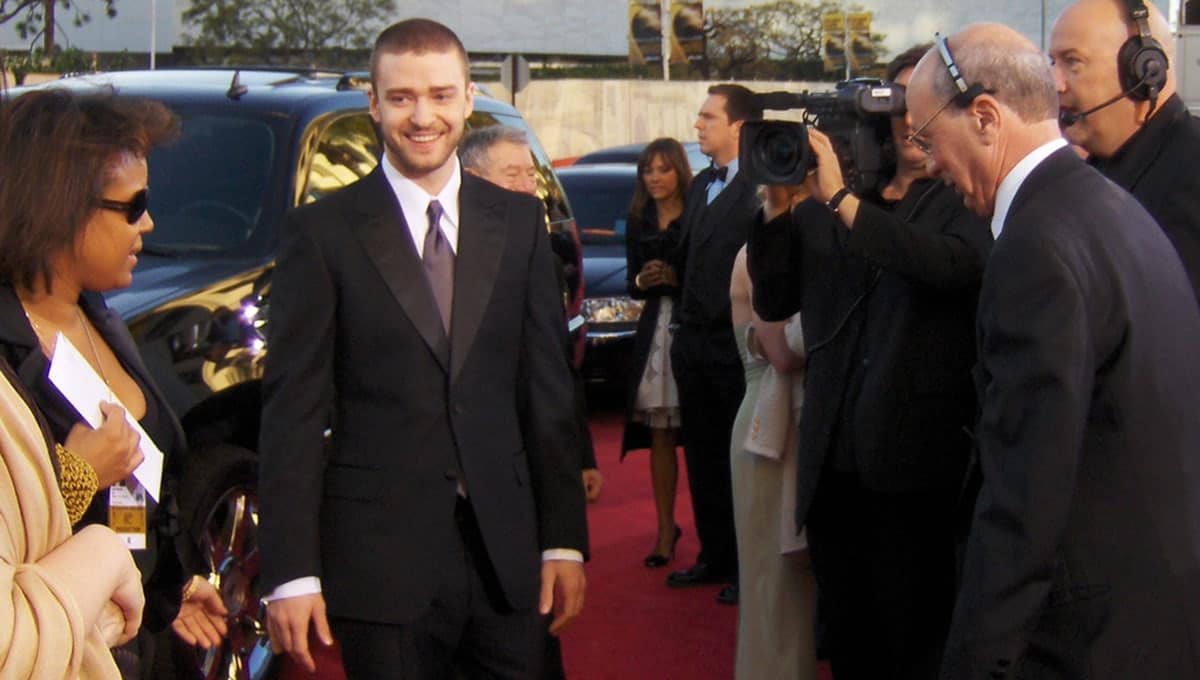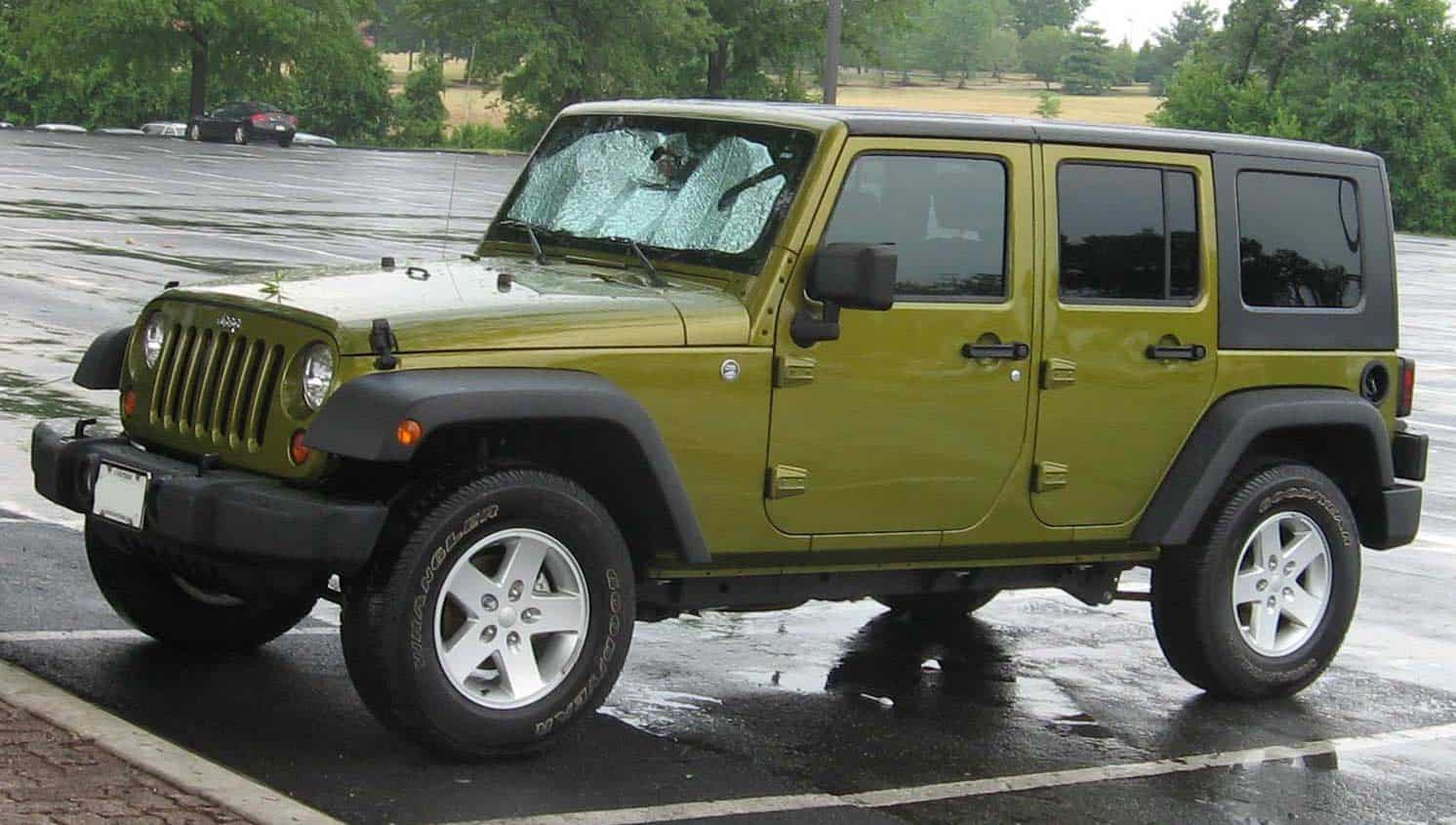 The self-proclaimed 'Man of the Woods' (hard to believe, if you're asking us) drives a Jeep Wrangler Unlimited. Personally, we'd love to see Mr. Timberlake behind the wheel of a Wrangler. Oh! How cool would it be if you were cruising along in your Wrangler and gave the Jeep Wave to the one across the street and it turned out to be Justin Timberlake!? That would be something. Jeeps are a special type of car. They're not meant for everyone, but apparently are built for the select few – and that select few includes Justin Timberlake.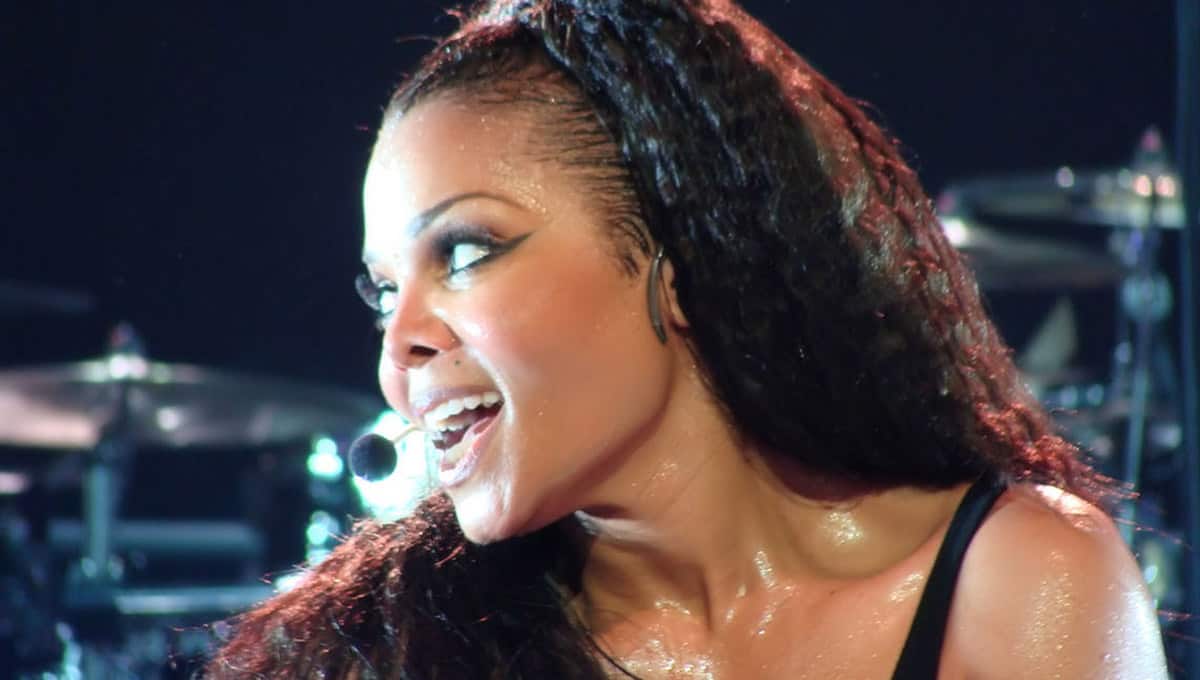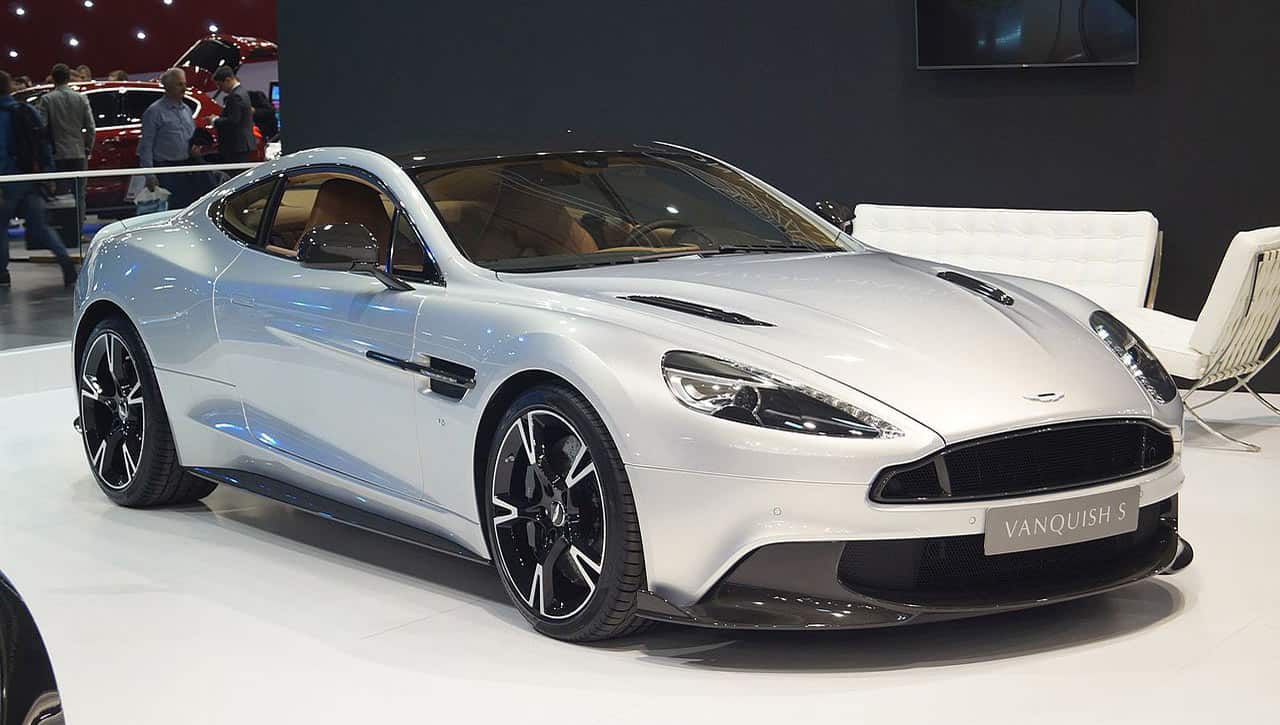 Jessica Simpson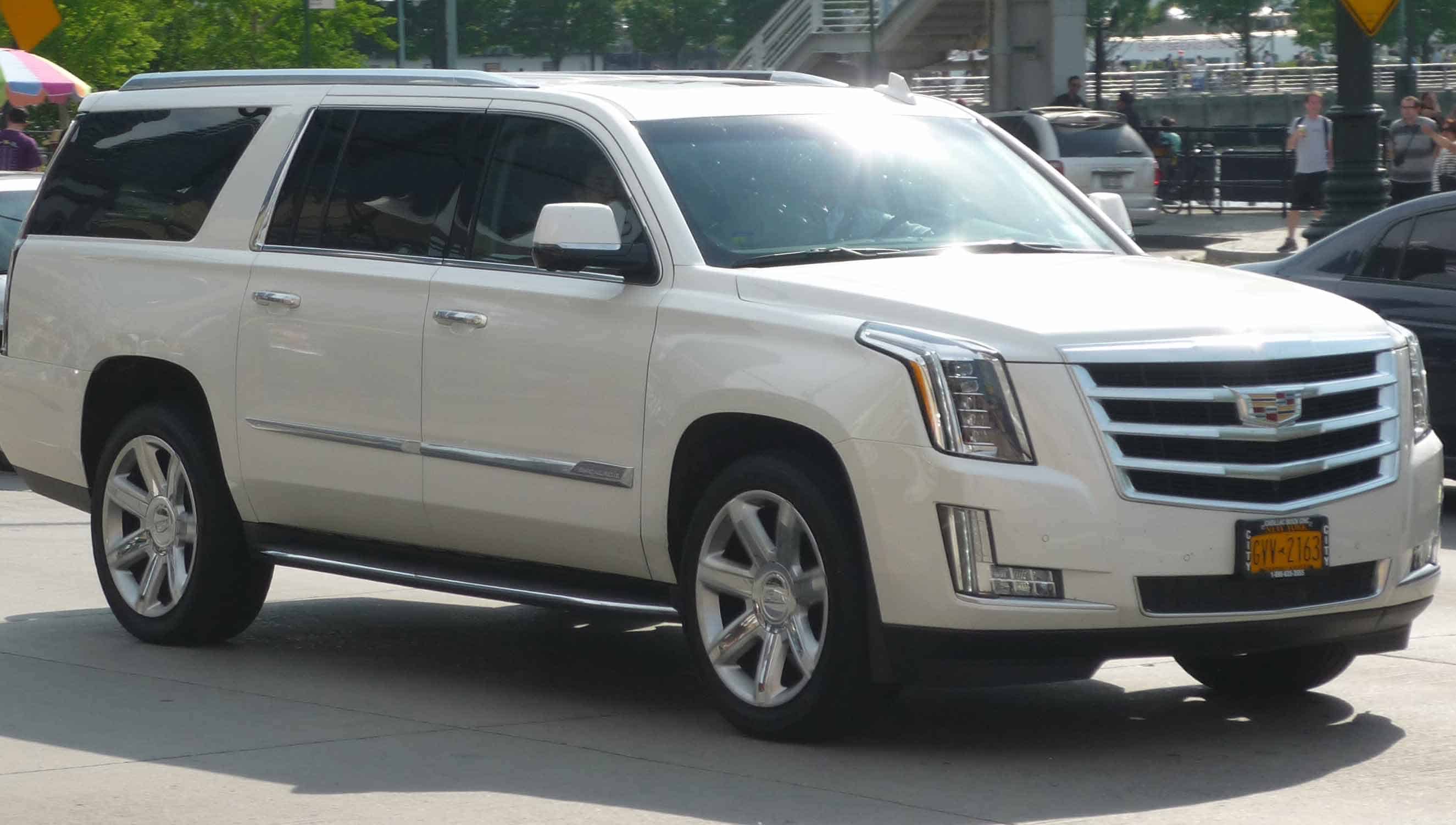 The big rig! Who knew that Jessica Simpson would end up driving this big-ole thing. The Cadillac Escalade is a full-size luxury SUV engineered and manufactured by Cadillac. It was Cadillac's first major entry into the SUV market. The Escalade was introduced for the 1999 model year in response to competition from the Mercedes-Benz ML-Class and Lexus LX and to Ford's 1998 release of the Lincoln Navigator. Sure, it's probably a gas hog (14mph in the city, 18mph on the highway) but who cares about such trivial matters like gasoline when you have all that money! Surely not Jessica Simpson.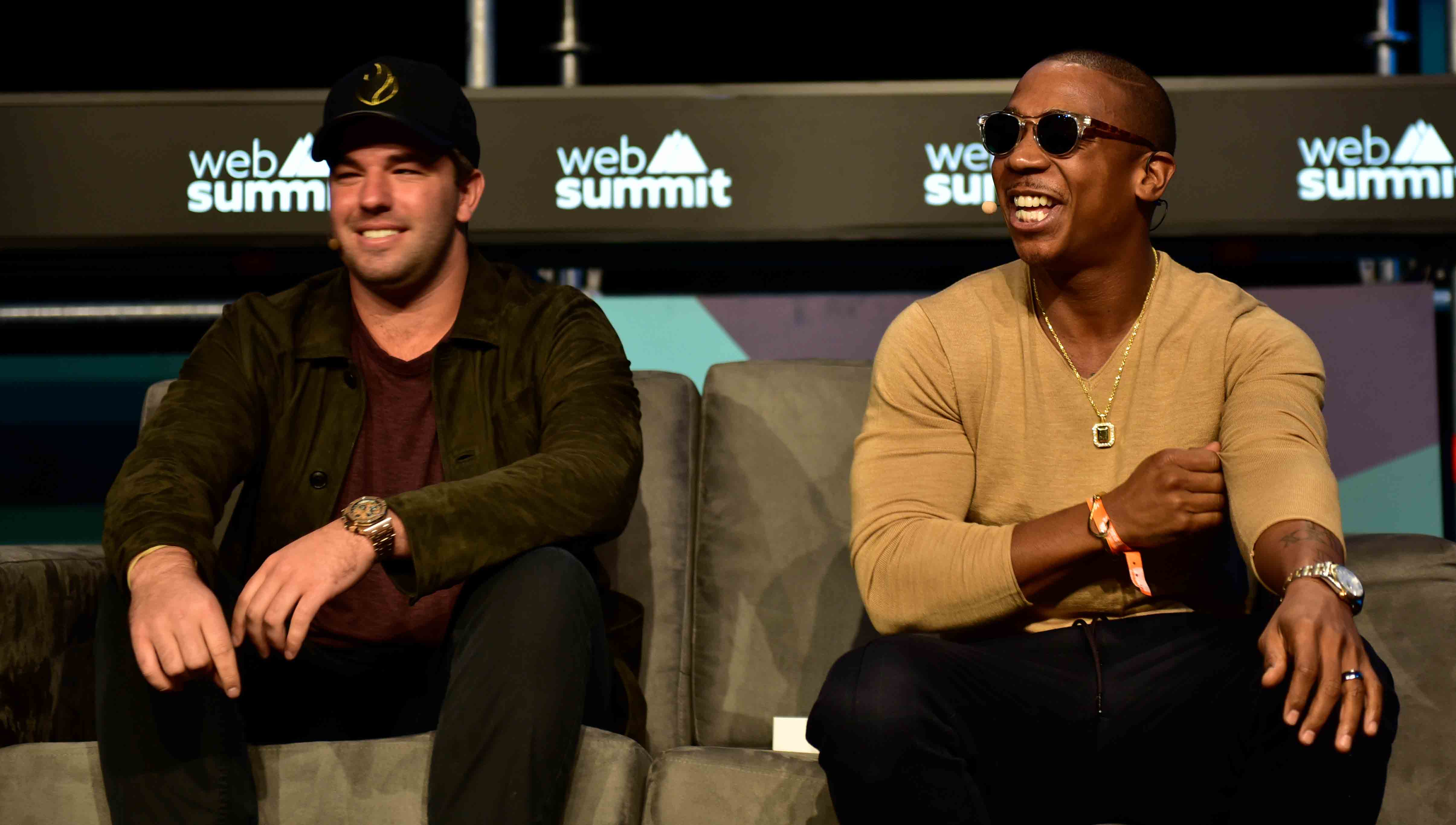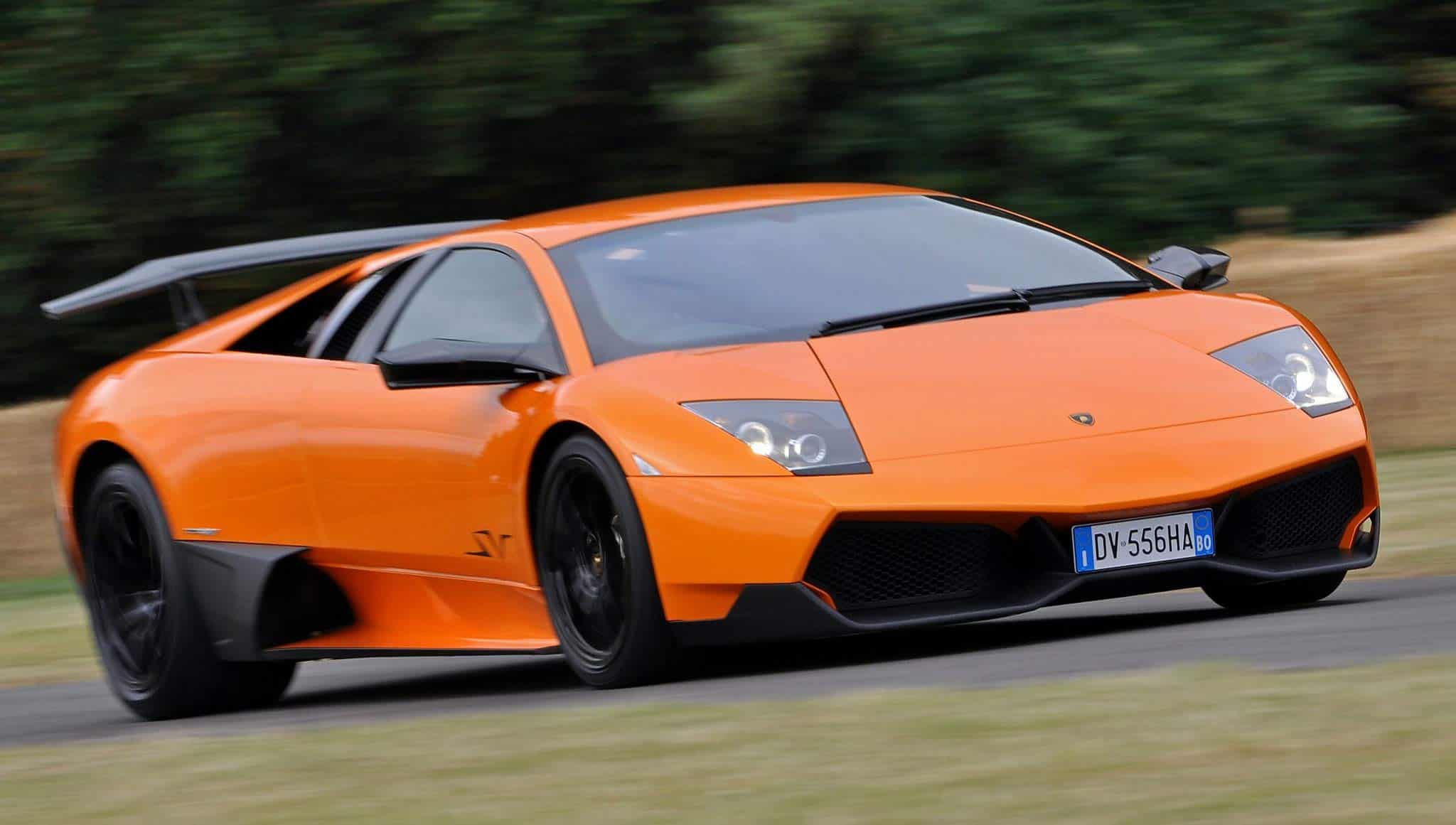 Janet Jackson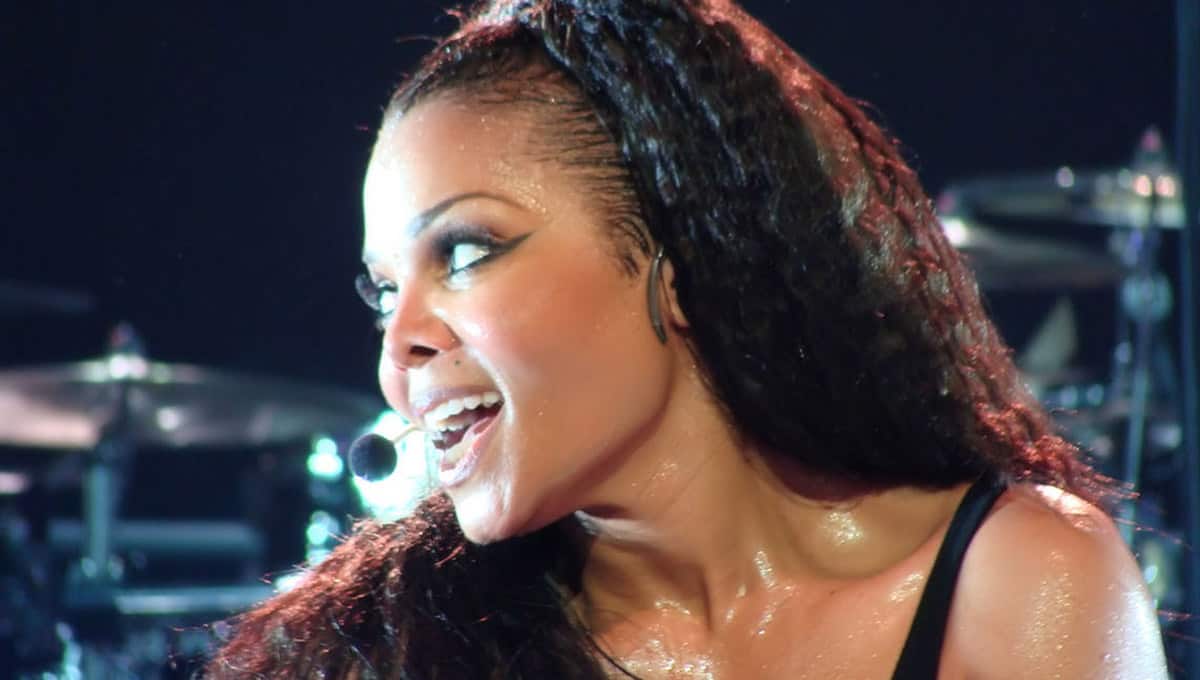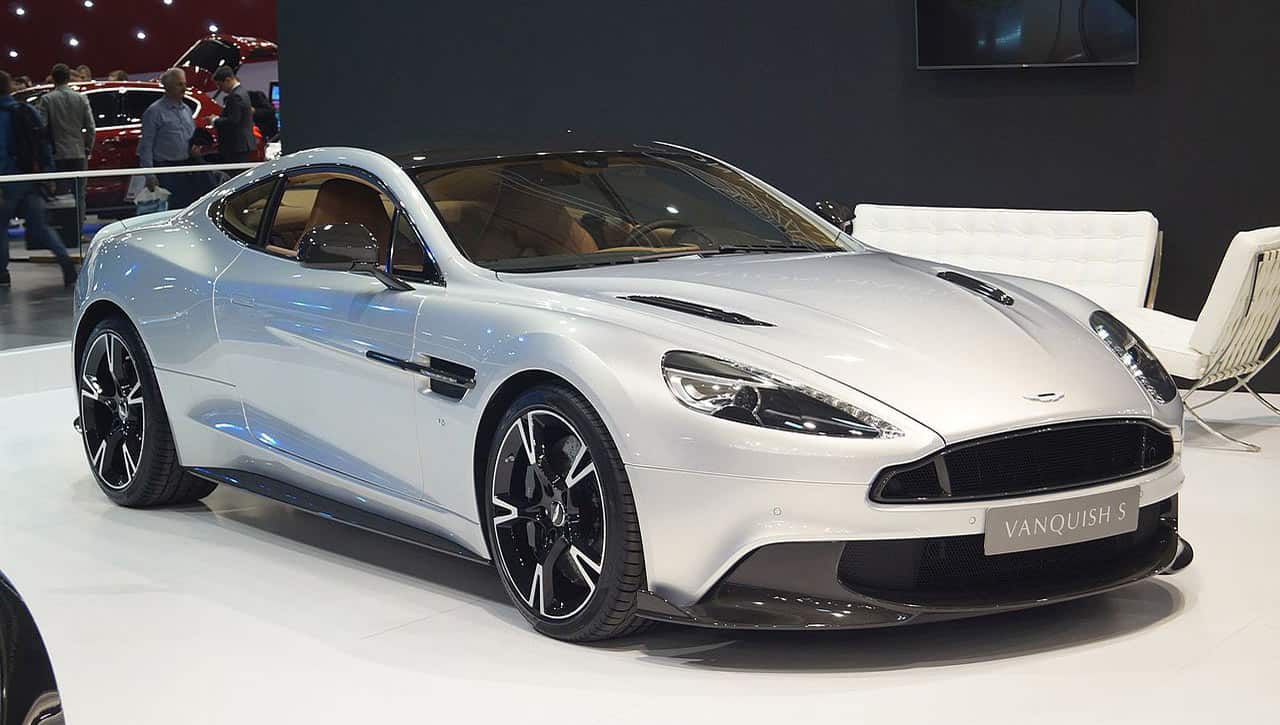 Ms. Jackson's Aston Martin Vanquish is a grand tourer introduced by British luxury automobile manufacturer Aston Martin in 2001 as a successor to the ageing Virage range. The first-generation of the V12 Vanquish, designed by Ian Callum and unveiled at the 2001 Geneva Motor Show, was produced from 2001 to 2005. What a gnarly ride this is! Just a little fun fact: As part of Aston Martin's 100th anniversary celebration, a Vanquish was airlifted onto the helipad of the Burj Al Arab hotel in Dubai, United Arab Emirates, on 17 January 2013. Carry on, Janet Jackson!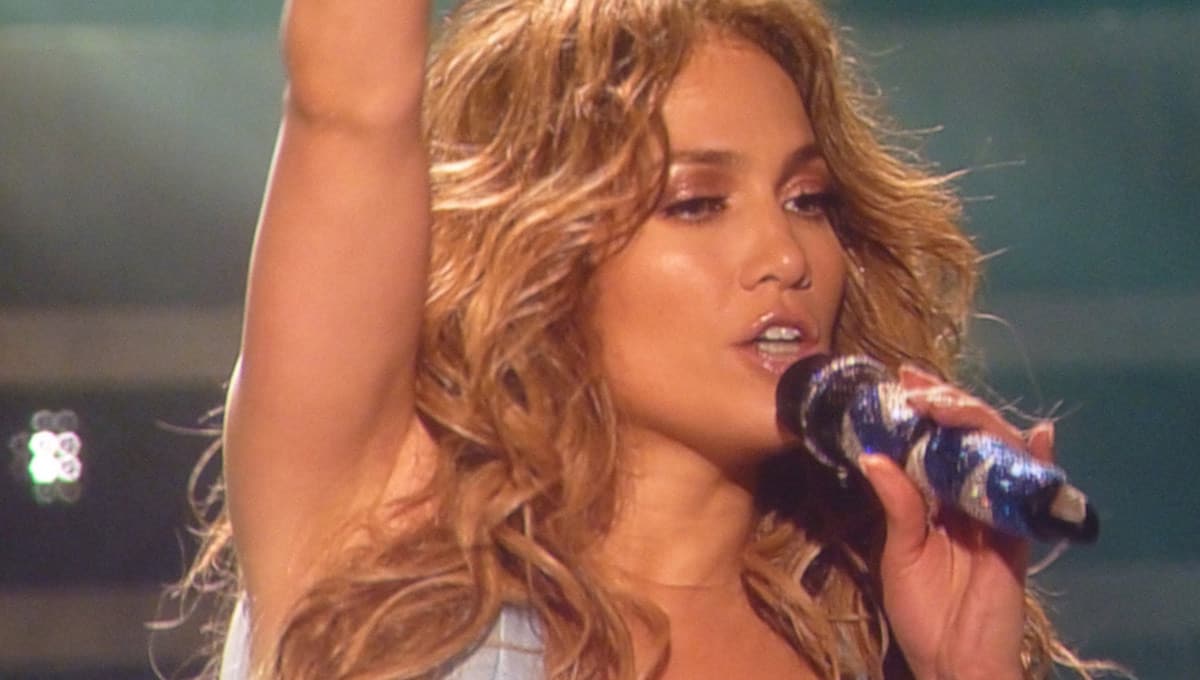 Ja Rule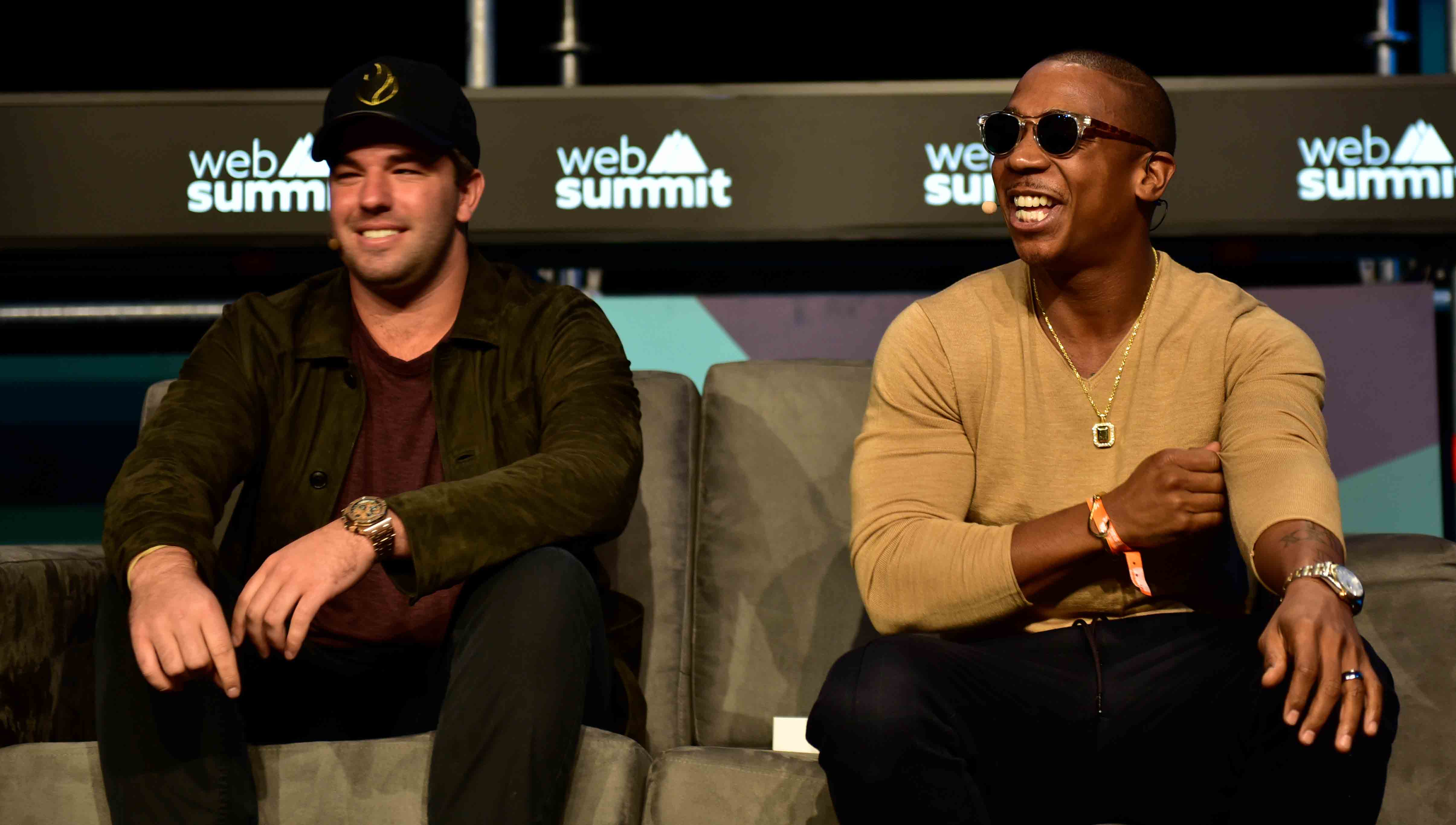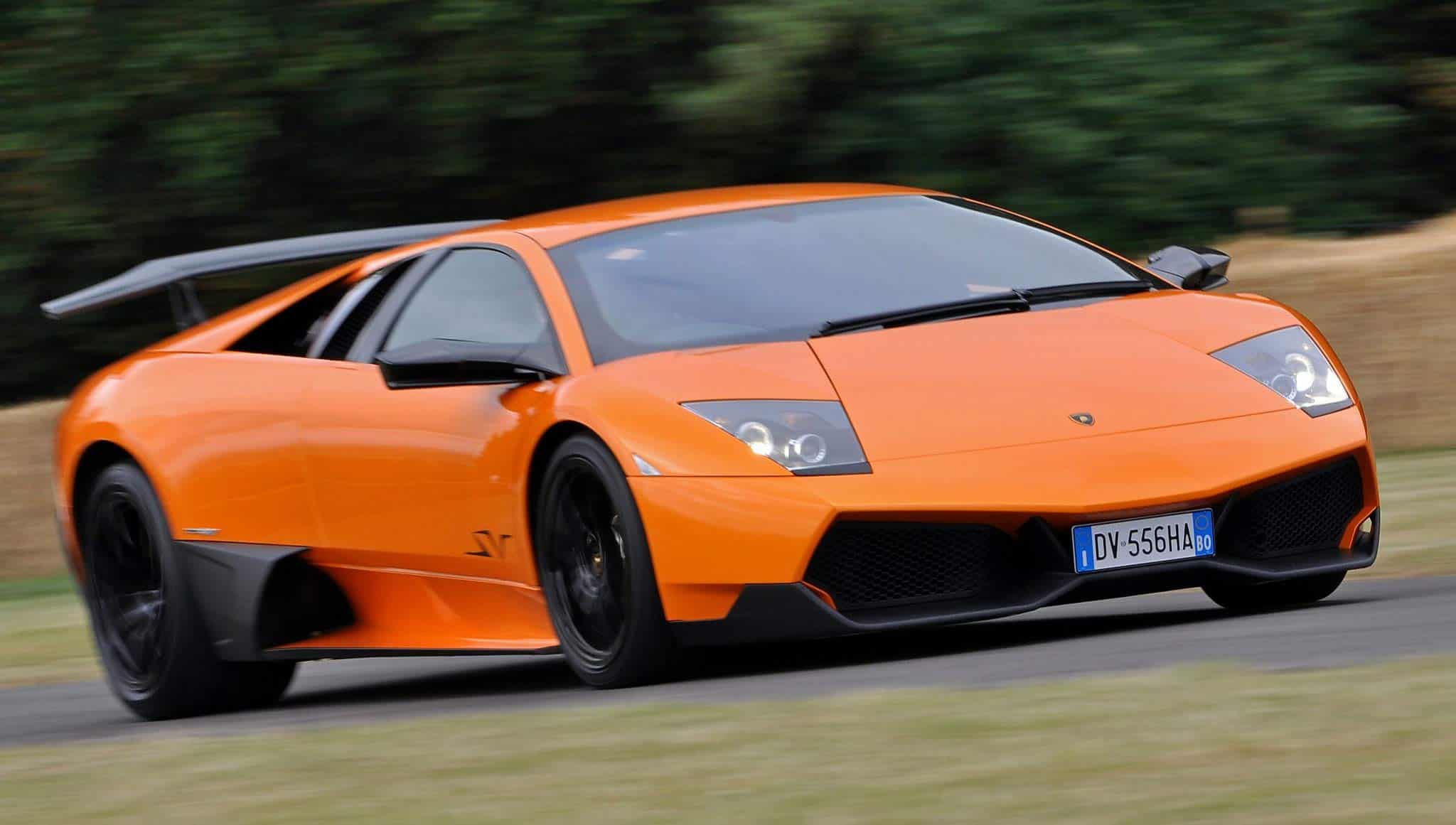 Nothing to see here – just the flagship sports car of the most well-known luxury sports car brand in the world. The Lamborghini Murciélago is a sports car produced by Italian automotive manufacturer Lamborghini between 2001[7] and 2010. Successor to the Diablo and flagship of the automaker's lineup, the Murciélago was introduced as a coupé in 2001. The car was first available in North America for the 2002 model year. Ja Rule, who used to be a lot more successful than he is now (see: bankruptcy?) still has plenty of cash to throw around. And why not throw it around on this sweet Lambo. Too cool.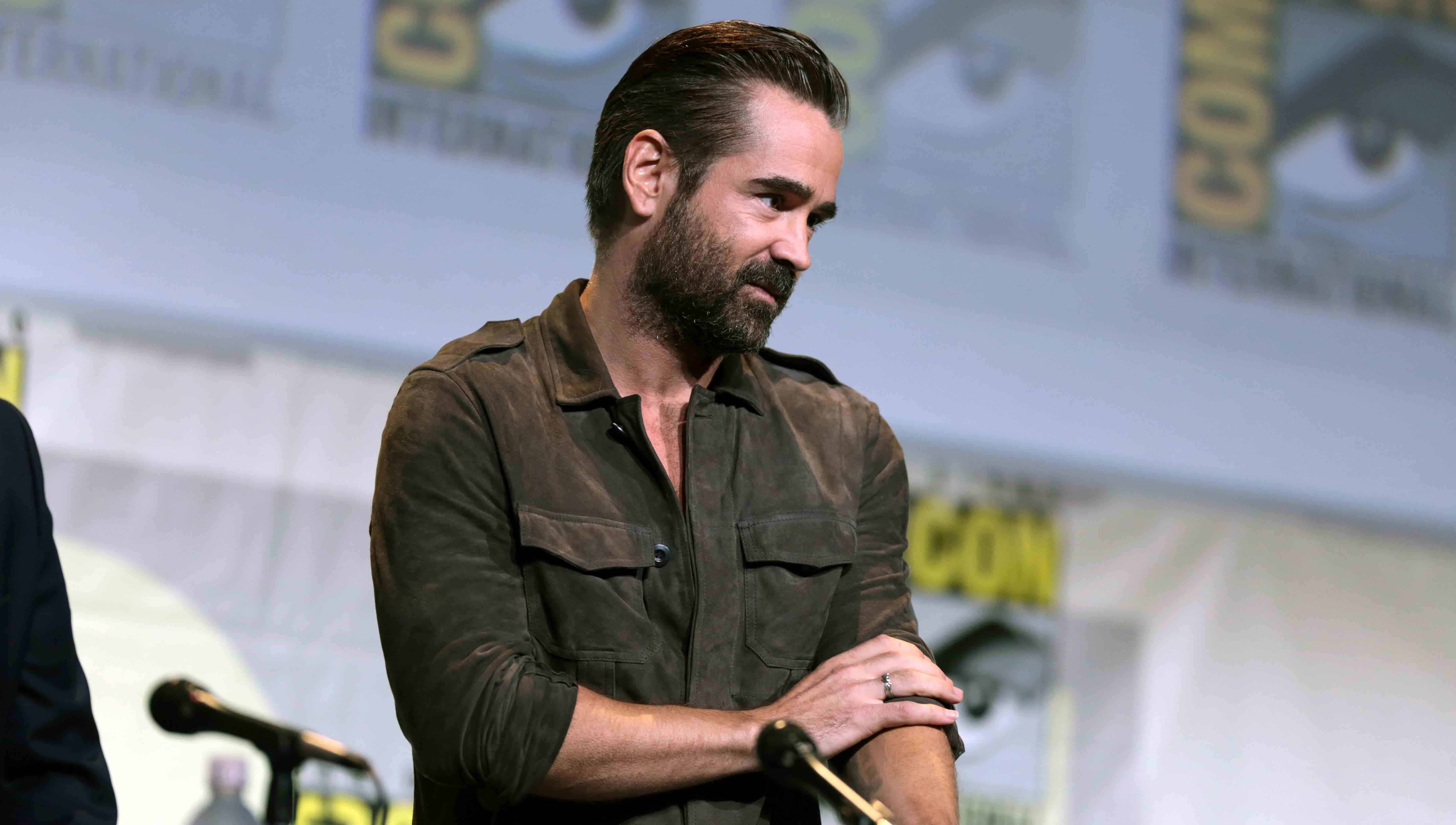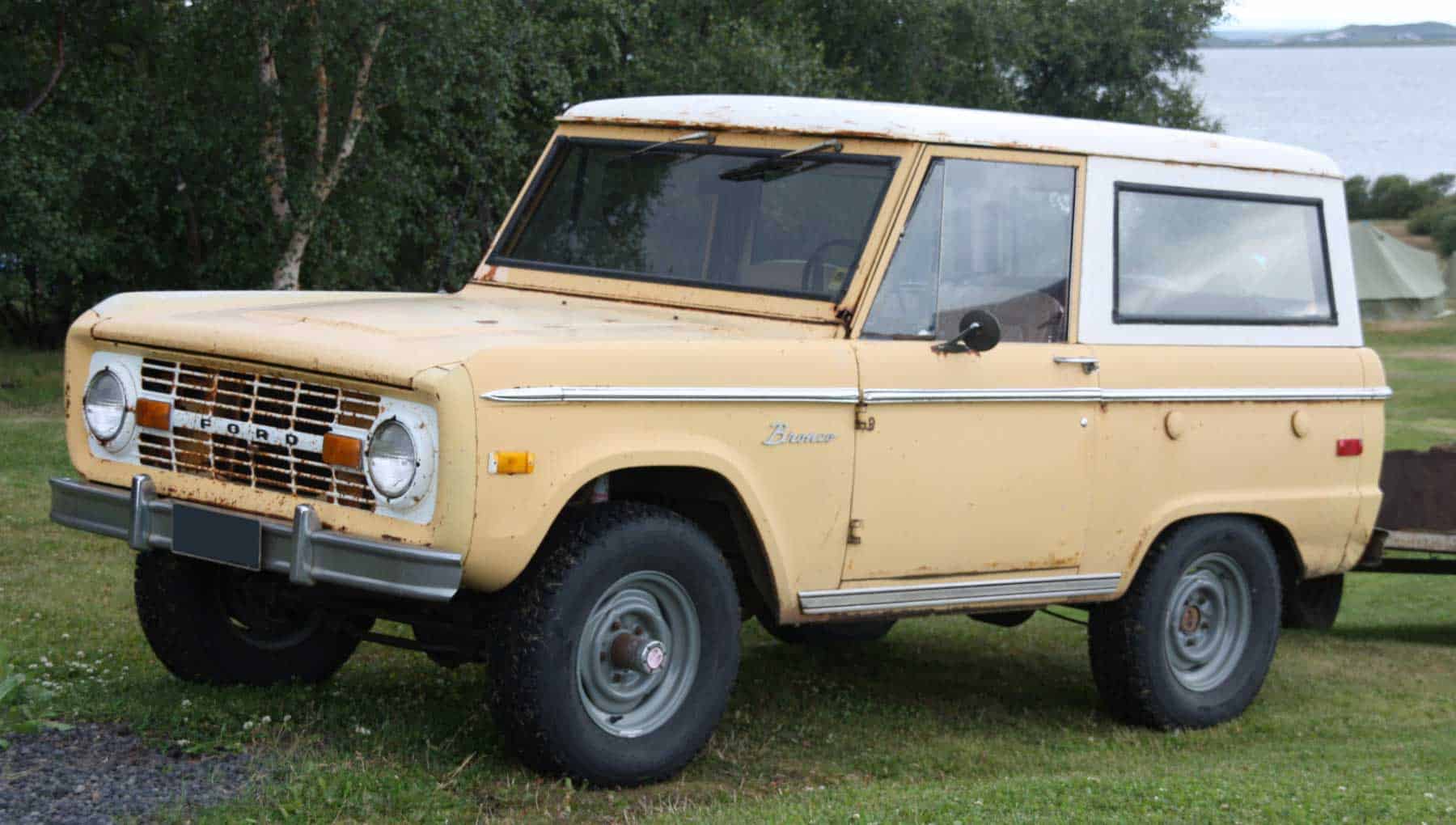 Jennifer Lopez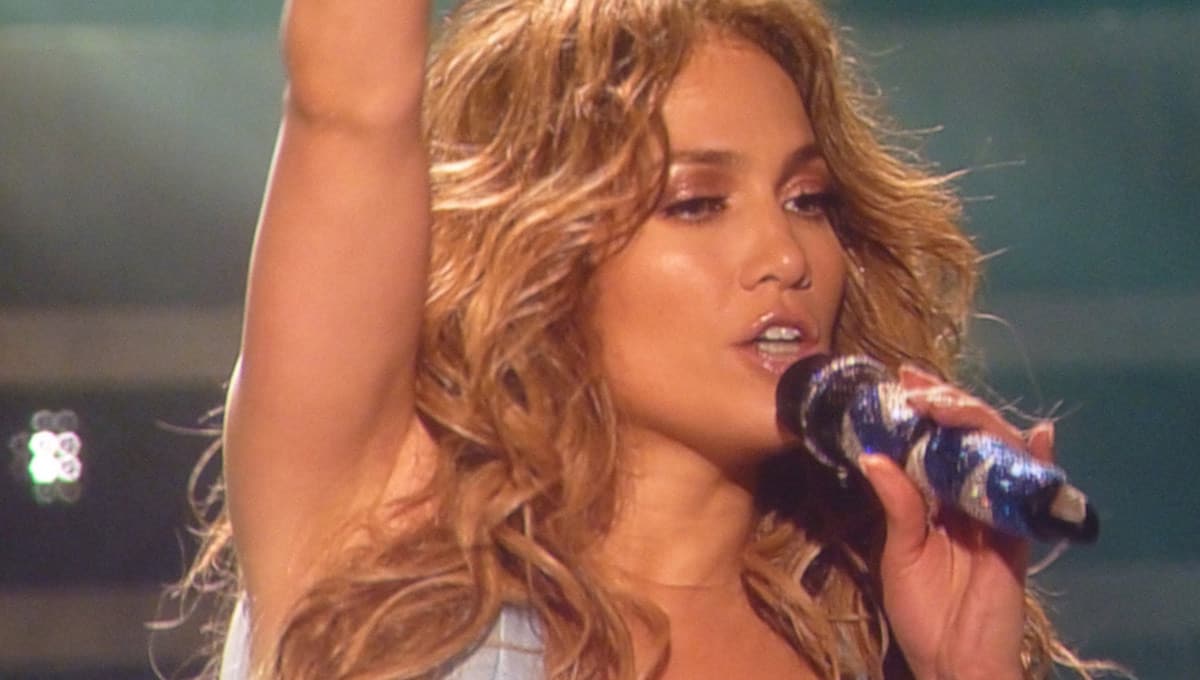 Jennifer Lopez seems like a sports car kind of lady. And this Aston Martin sure is one heck of a sports car. But did you know Ford played a hand in Aston Martin productions? Ford placed Aston Martin in the Premier Automotive Group, invested in new manufacturing and ramped up production. In 1994, Ford opened a new factory at Banbury Road in Bloxham to manufacture the DB7. In 1995, Aston Martin produced a record 700 cars. Until the Ford era, cars had been produced by hand coachbuilding craft methods, such as the English wheel. In 1998, the 2,000th DB7 was built, and in 2002, the 6,000th, exceeding production of all of the previous DB series models. And now J-Lo's got one. Funny how that works.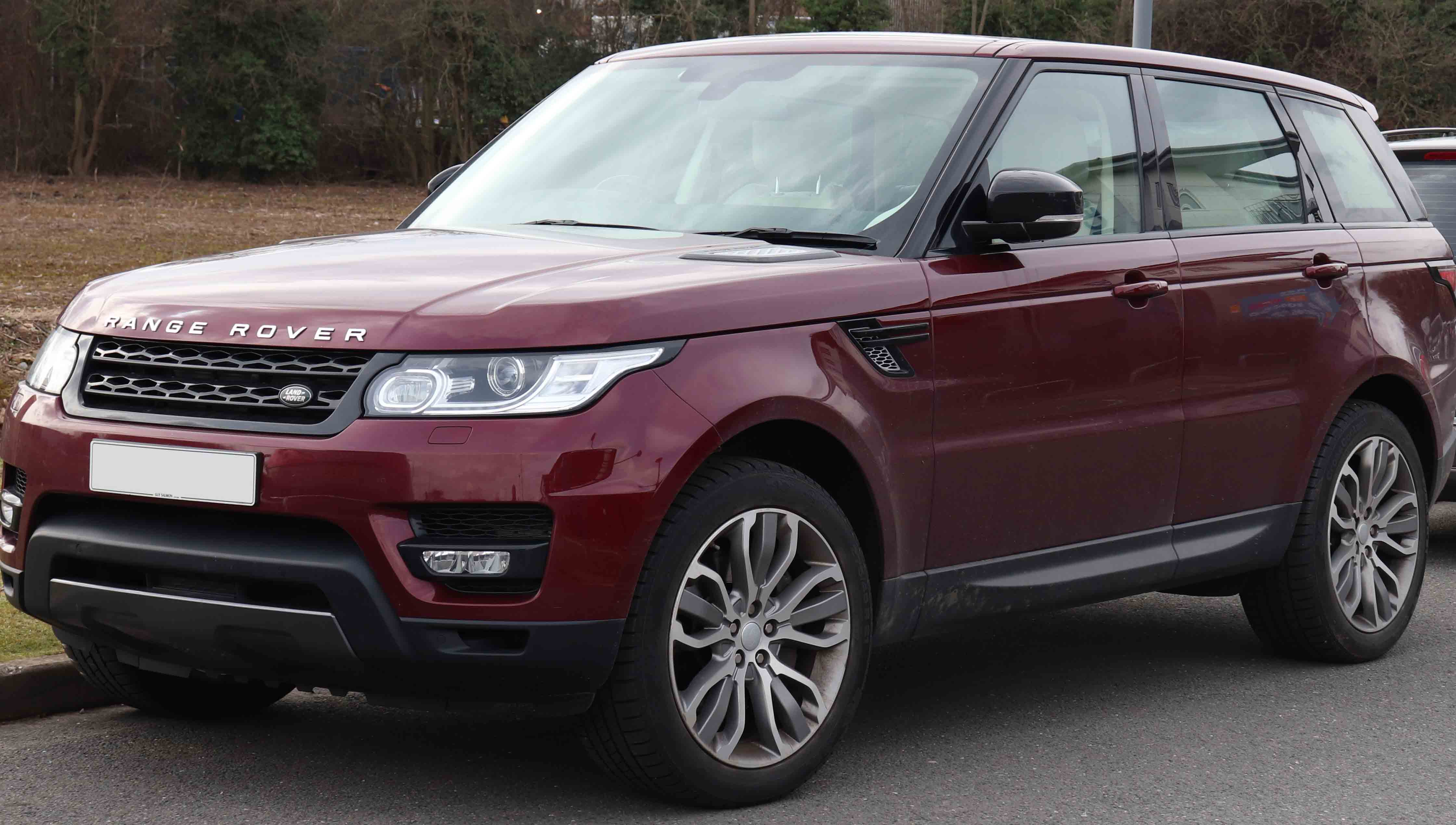 Colin Farrell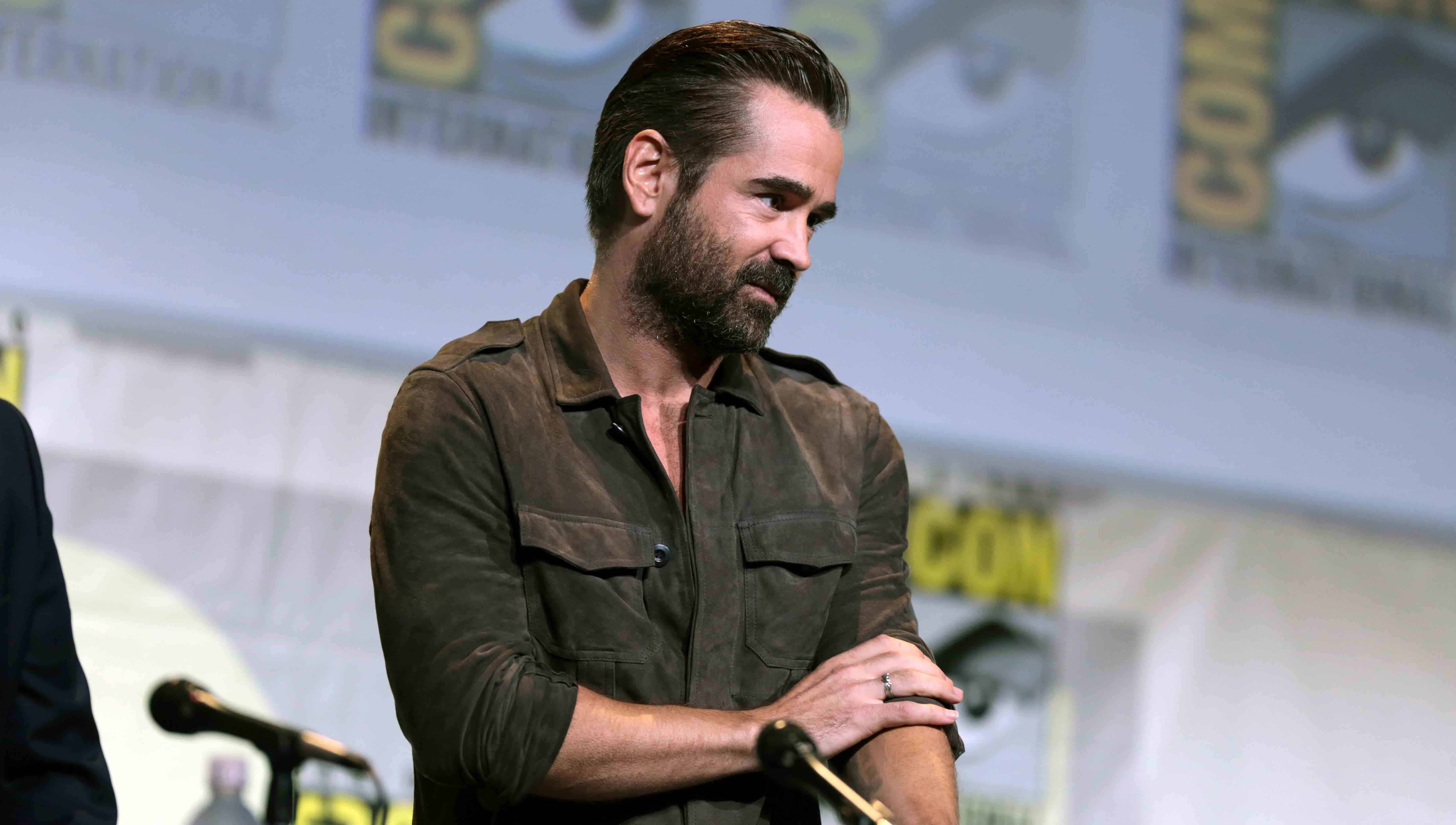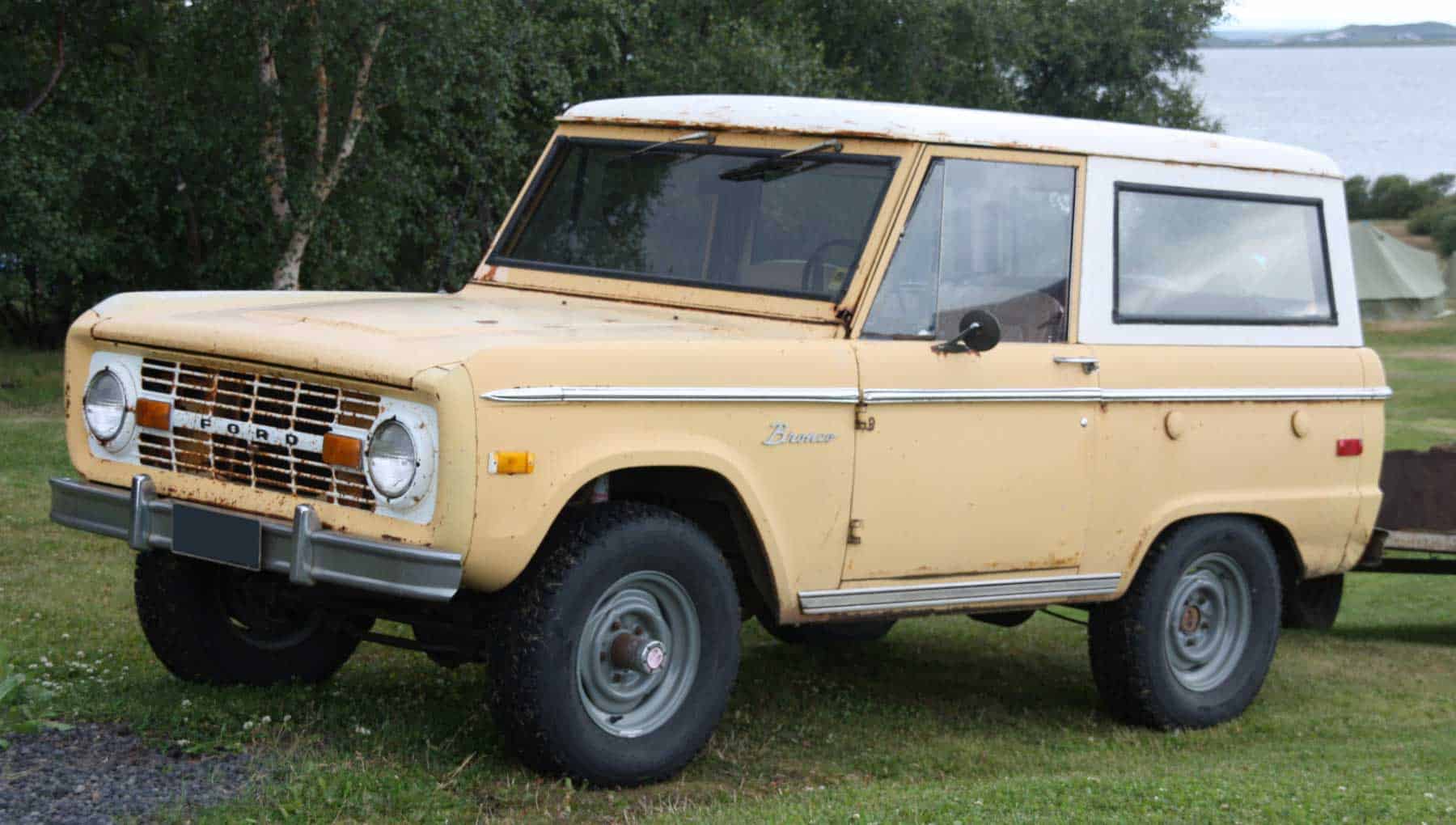 Too cool. I always knew I liked this guy. I mean, look at that Bronco! Classic, well-maintained, and just down right cool. Tip of the cap to you, Mr. Farrell. The first Bronco was assembled using its own chassis, while the full-size Bronco was derived from the Ford F-Series (F-100, later F-150) pickup truck; all Broncos were produced with four-wheel drive powertrains. The Ford Bronco is a model line of SUVs that were manufactured and marketed by Ford from 1965 to 1996. They are a truly iconic working mans vehicle, and we love that this superstar still drives one.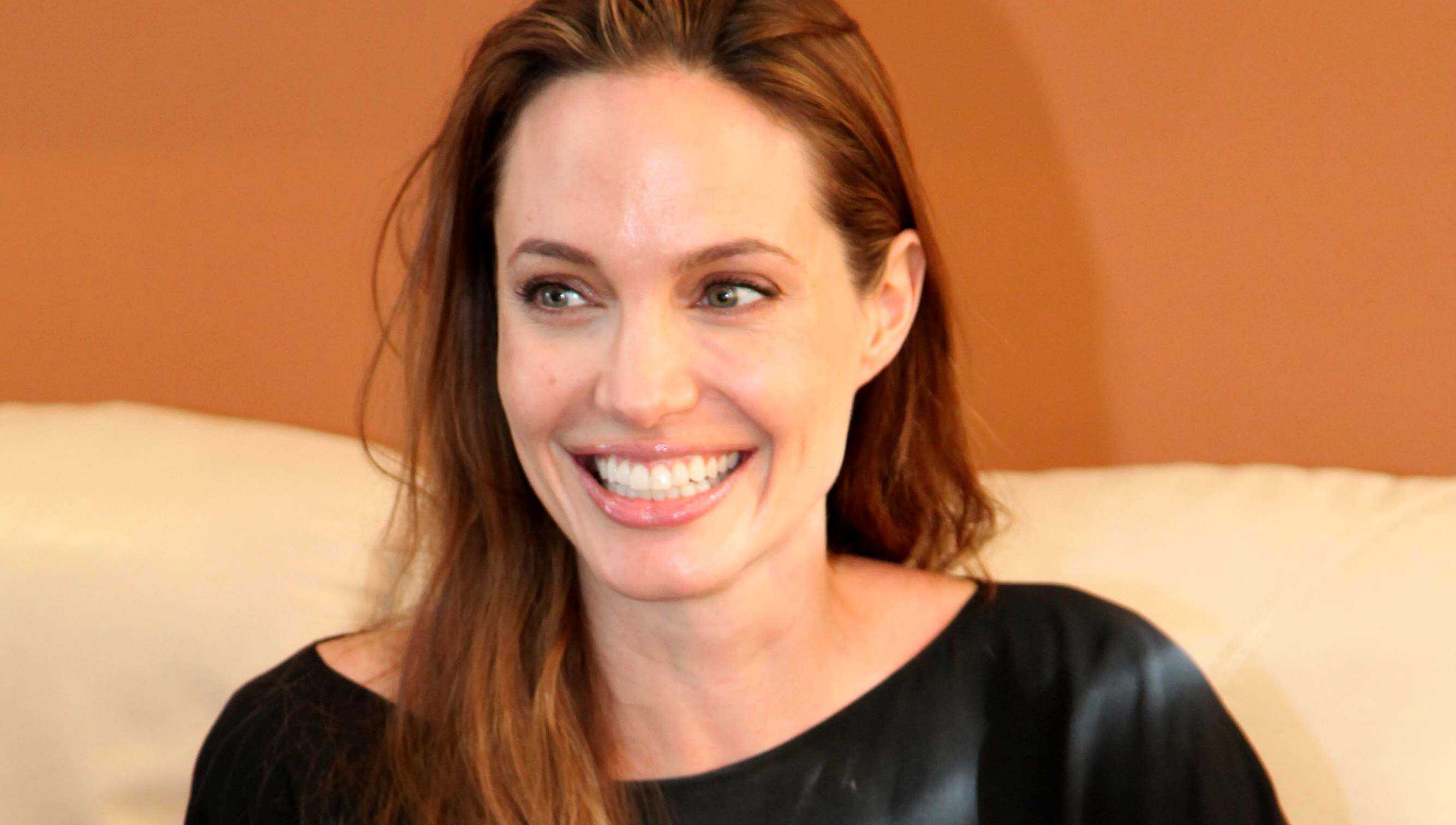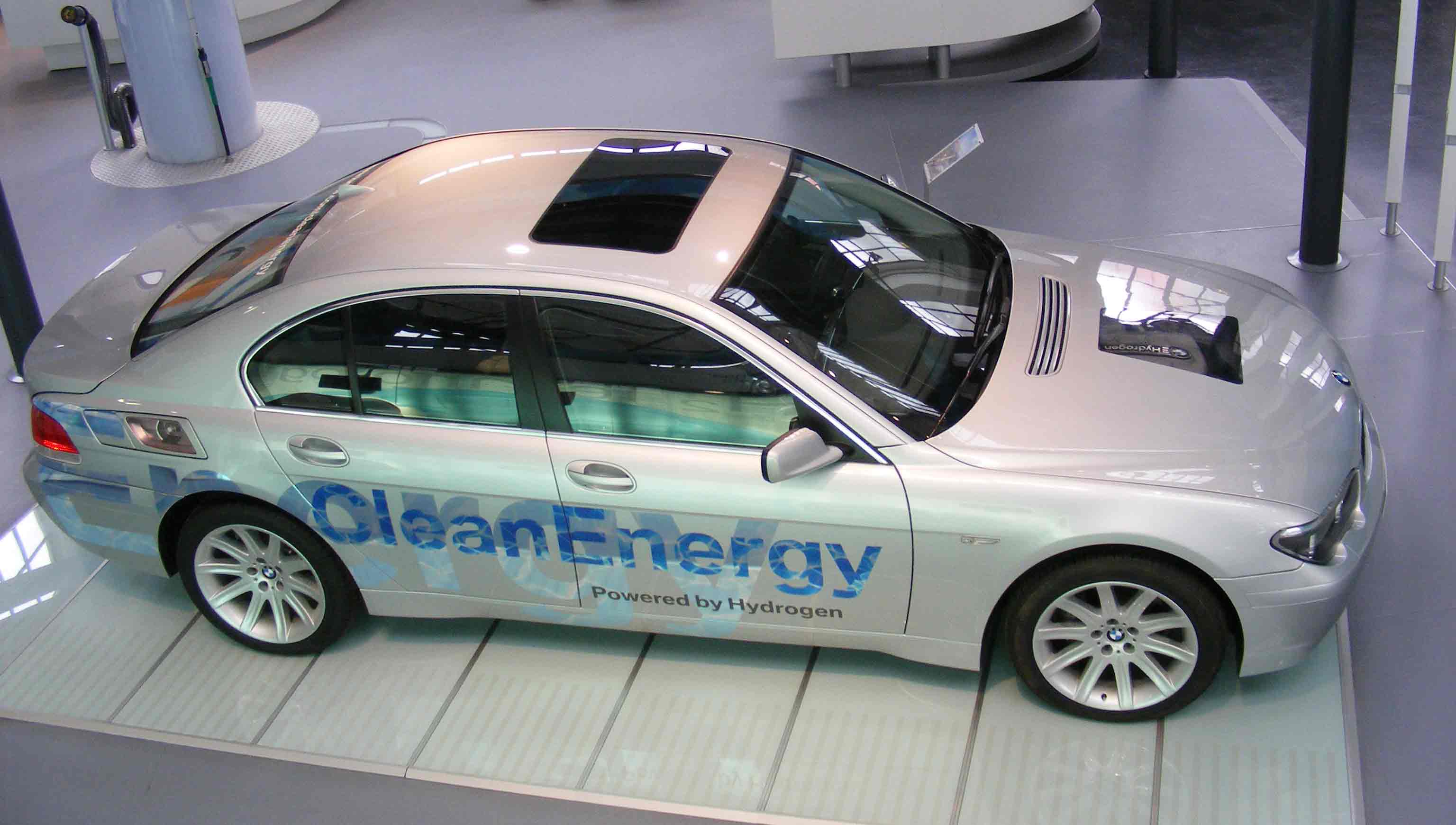 Charlize Theron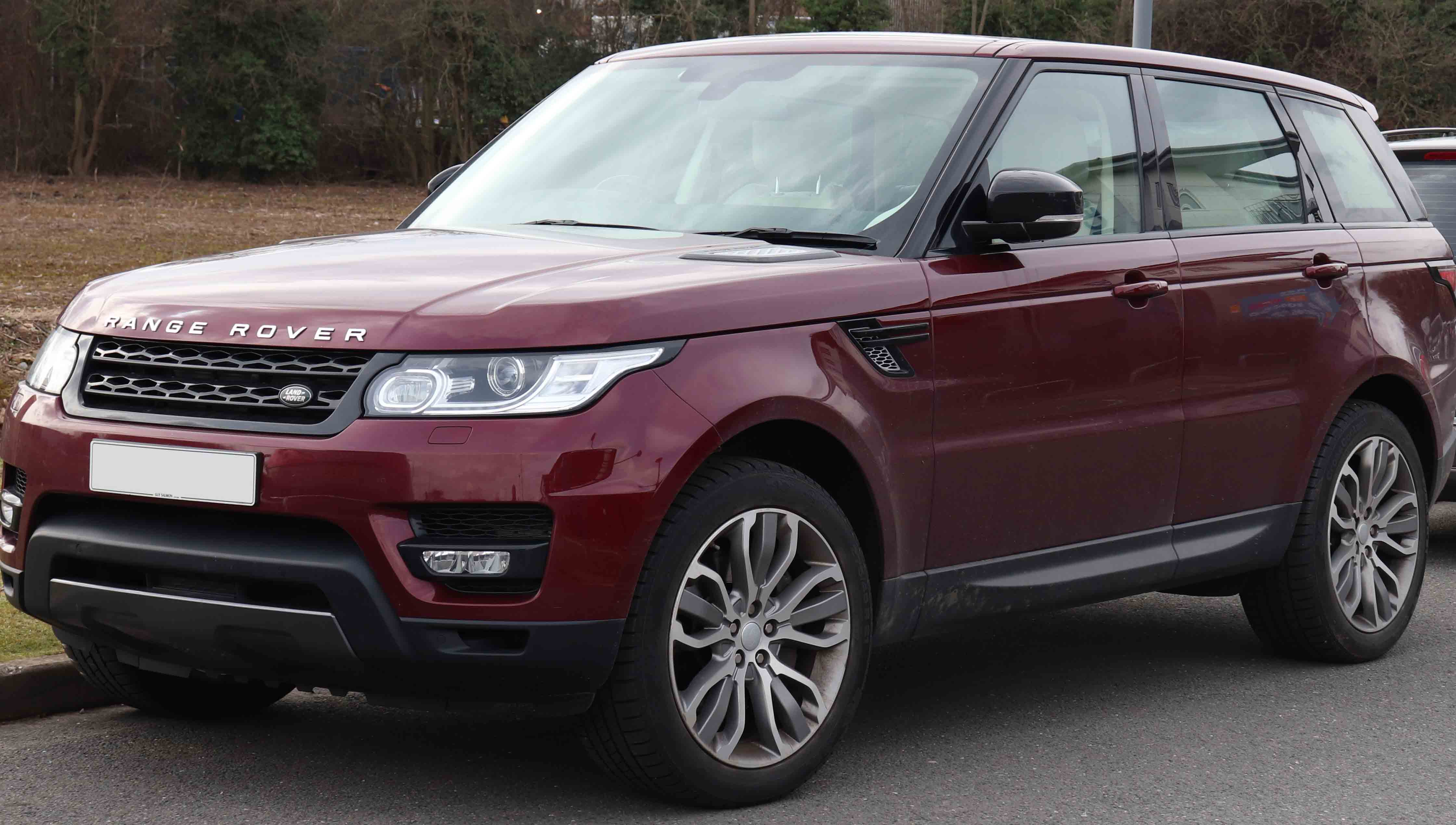 The typical expectation, we'd say. The Range Rover is such a stylish, classy SUV that seems to market itself towards rich, good-looking types – we're surprised not more celebrities on this list don't have one. Because look at it! It's simply an attractive, powerful ride – perfect for an actor like Charlize Theron.
Angelina Jolie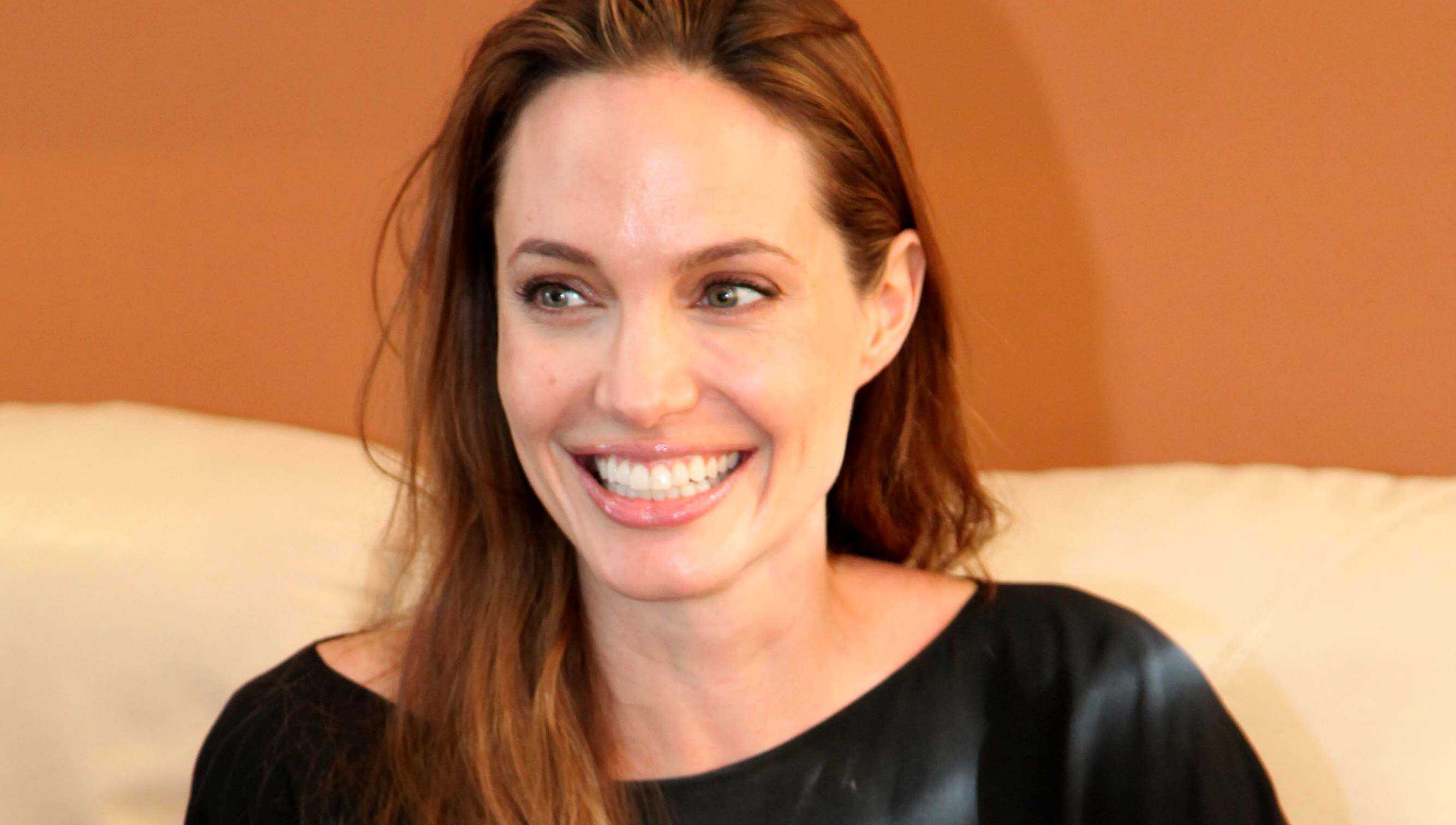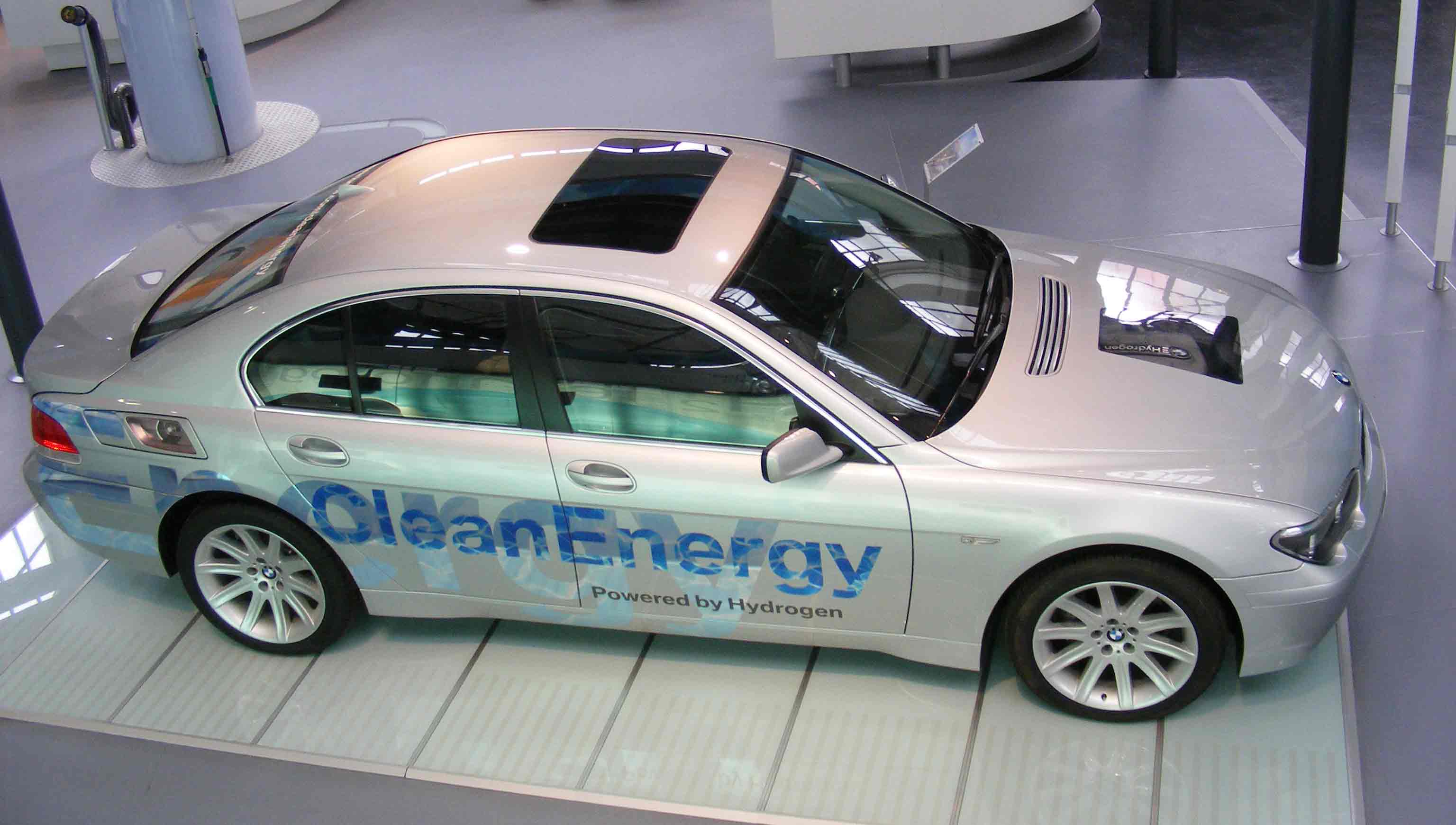 What is the BMW Hydrogen 7 you ask? The official answer: The BMW Hydrogen 7 is a limited production hydrogen internal combustion engine vehicle built from 2005-2007 by German automobile manufacturer BMW. The car is based on BMW's traditional gasoline-powered BMW 7 Series (E65) line of vehicles, and more specifically the 760Li. It uses the same 6 litre V-12 motor as does the 760i and 760Li; however, it has been modified to also allow for the combustion of hydrogen as well as gasoline, making it a bivalent engine. Interesting choice Ms. Jolie!
50 Cent
Of course he does! 50 Cent has been making waves since he stepped in the hip hop scene in the late 1990s. Why would his vehicle be any different? This awesome Rolls Royce Phantom. The Rolls-Royce Phantom VII is a full-sized luxury saloon car made by Rolls-Royce Motor Cars. Launched in 2003, it was the first Rolls-Royce developed and introduced after BMW purchased the right to use the Rolls-Royce name and logo in 1998. And now 50 Cent is cruising around town in one. What a sweet ride!