How Not To Drive a Ford F-350 On A Trailer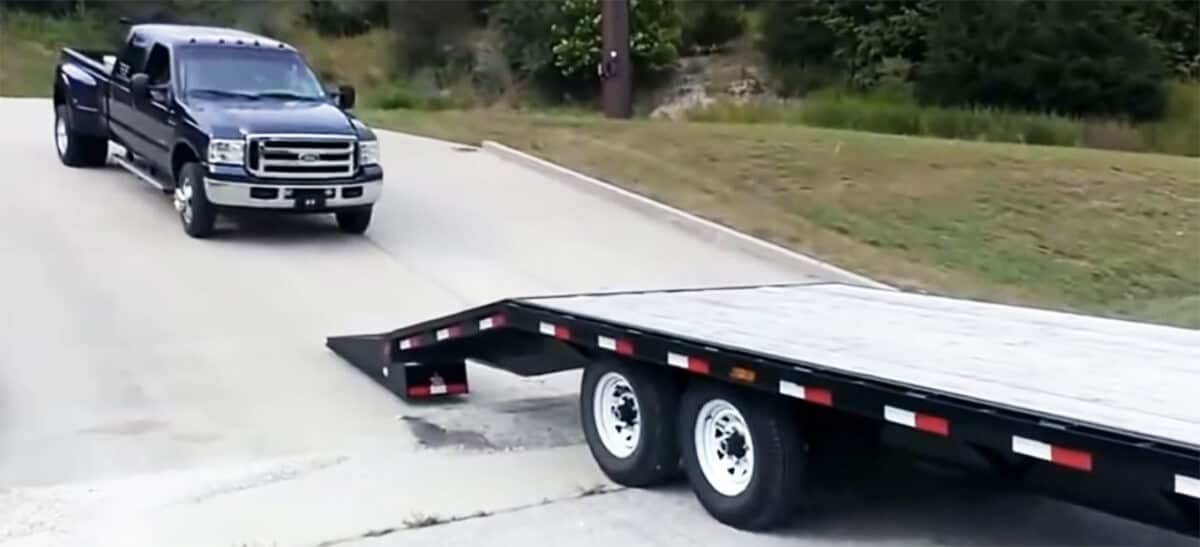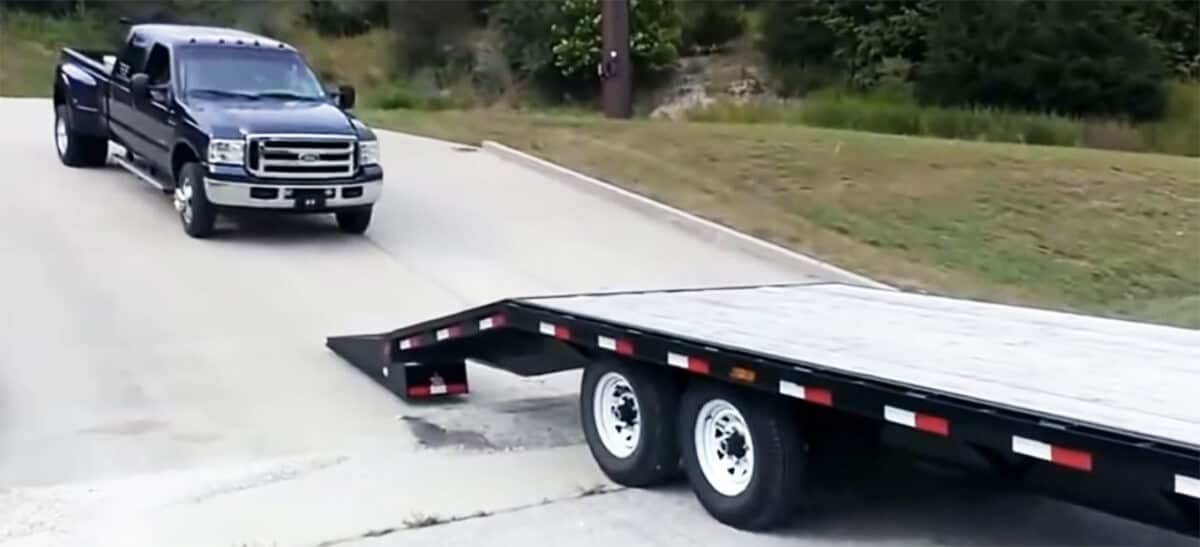 People like to cut corners. It's just a fact of life. But what may sometimes appear to be the easier route is made all the more hazardous by not following simple procedures. Below, we see an old Chevy Silverado – likely late 80s model – try to mount a bumper pull trailer, as well as a new Ford F-350 truck enjoying a moment in the disaster spotlight.
Whether or not the driver fully initiated the brakes on the trailer and his own vehicle is debatable, but there was definitely some bad technique involved. It does a great job of highlighting, "what you don't know can hurt you." And to help with that, we're going to discuss the three major styles of auto trailers and what you need to know about them.
Each type of trailer has advantages and disadvantages and are suited for certain types of trucks. If you ever plan to purchase a trailer online or in store you're going to want to read this to make sure you select the right one for the type of truck you drive and what you plan to haul with the trailer itself.
1. Bumper-pulls
This is generally the most convenient. Simply slide the trailer hitch onto the back of any equipped car or truck and away you go! With one important exception – max weight allowance. Many cars and trucks are rated for a certain amount. (more…)
Important features to look for in bumper pull trailers: • Axles & Brakes • Many bumper pull trailers will come with independent braking systems that allow you to lock th