Dodge Ram 1500 Vs. New Boat Owner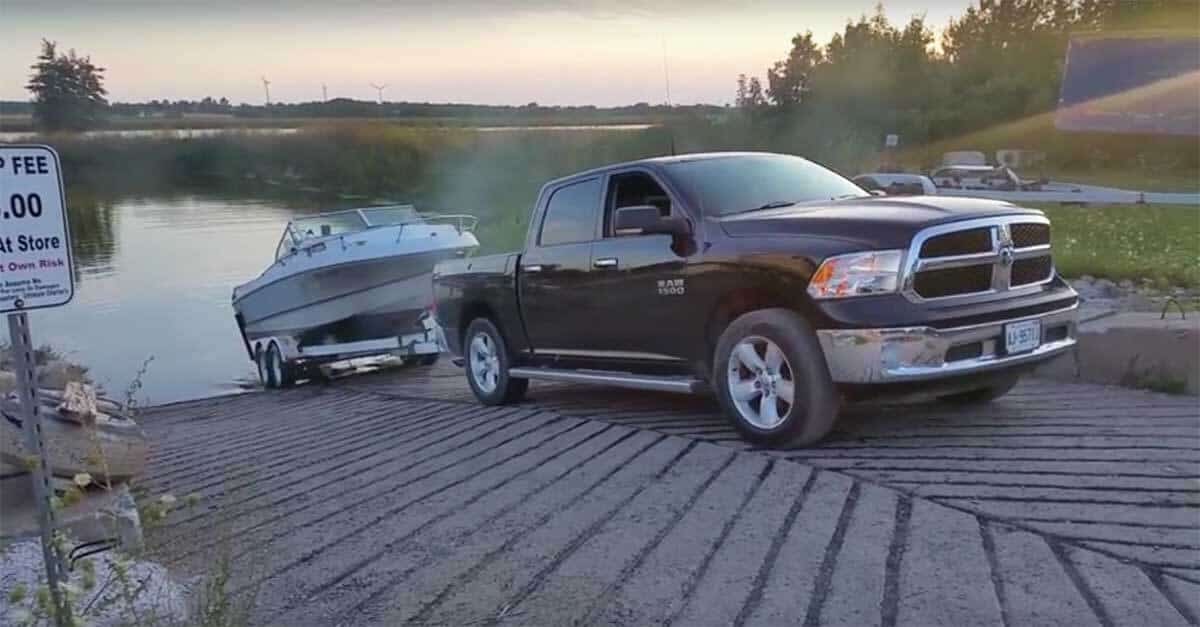 The problem with having a powerful truck, like this Dodge Ram 1500, is that some drivers don't know how to handle it. That means when they run up against resistance, instead of checking to see the problem, they just try to power through it. For one boat owner, this paid off in spades. We learn an important lesson about taking up a motorboat's skeg before trying to pull it up a ramp.
Before taking it up the ramp is the key lesson – but we'll get into that. Getting a motorboat onto a boat ramp is a fun enough process. Fun, in this sense, can also be taken to mean annoying, scary, or downright dangerous. You have to maneuver the motorboat in such a way that it can be safely attached in and strapped down onto the trailer.
Because the trailer needs to be mostly submerged for this to work, it can also mean moving that brand new truck exceedingly close to the water line. There's nothing more fun than losing both an expensive motorboat and a truck straight from the Dodge dealer – and this Dodge pickup owner comes exceedingly close to doing both. (more…)
If you have an offboard or an onboard engine, you have a skeg. A skeg is the part of the propeller system that hangs into the water. Without it, you better either have a jet tur