JCB Excavator Shows Off Some Impressive Climbing Skills
Excavators just don't want to use loading ramps, it appears! And here we thought that offloading and loading heavy equipment required ramps and ground guides – no, sir! From the first looks we're guessing this excavator is a 8018 CTS or similar but feel free to correct us in the comments section below. In the meantime, let's settle in and discuss how loading an excavator without a ramp can work – and how to do it properly.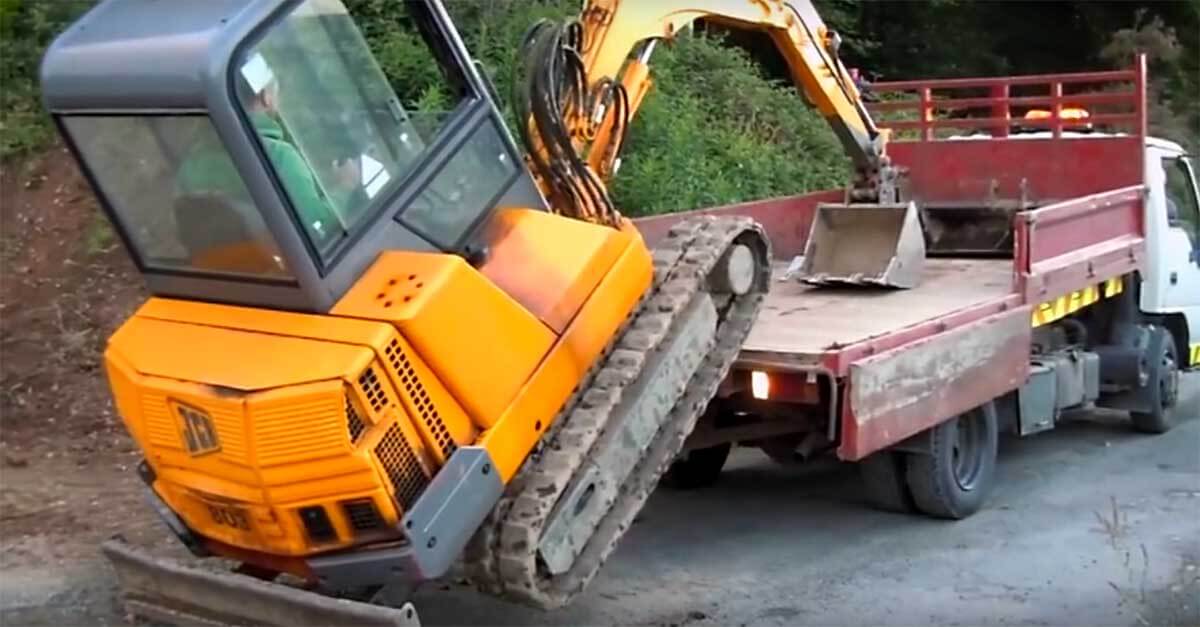 First off, it's always good to work with ground guides when you can manage. They act as other sets of eyes and can help direct the heavy equipment operator. We don't want to go losing hundreds of thousands of dollars of equipment due to a small error. And small errors are all it takes to go from loading success to loading failure.
JC Bamford Excavators are pretty well known for making extremely high quality and affordable worksite equipment. This particular minidigger is perfect for working on rural roads and doing all sorts of off-roading activity, but it's predominantly used for things like street work in towns and cities. Laying out gravel, digging up chunks of asphalts and concrete – those little 80-series can get the job done.
When loading an excavator onto the back of a flatbed, it's always preferable to use a ramp. In fact, we're not quite certain but it may even be the law depending upon where y