Passenger Jet Gives a Whole New Meaning To Low Fly-By
If you're anything like us, you're a sucker for an extremely low fly-by. Well, that's precisely what this PAWA MD-80 passenger jet pulled off during this fantastic low altitude landing over St. Maarten. These Caribbean vacationers gathered on the beach expecting a normal low altitude landing as is common with smaller island airports – but we're sure they didn't expect it to be this low.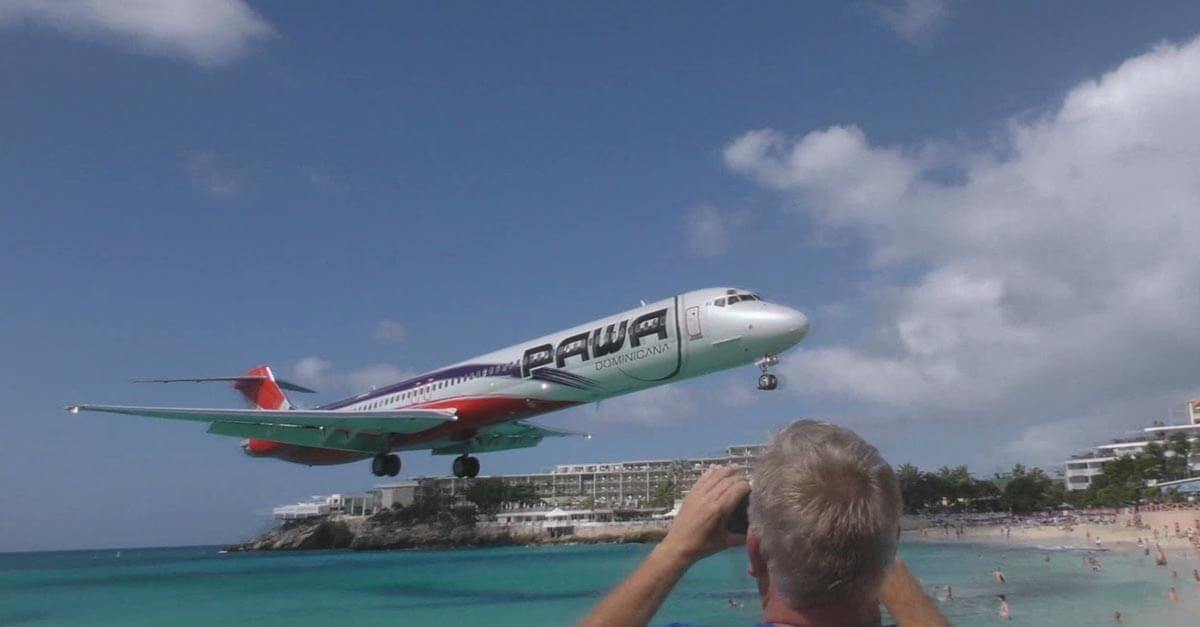 If you haven't seen it yet, you're definitely going to want to check out this airplane landing. So, this begs the question – how does someone get that fun gig of flying jets to scenic tropical paradises? We'll show you and discuss some options for both accelerated flight training to get you in the cockpit as well as more casual Cessna flight training.
If you're curious, the jet airliner is a McDonnell Douglas MD-80. First launched in 1979, it's a short-to-medium range aircraft designed with two twin jet engines. It's still in service today and who knows – if you end up attending an aviation school for professional flight training, you may just find yourself in the cockpit of one of these MD-80s.
Right now there's five basic pilot licenses that can be issued by the Federal Aviation Administration for individuals to fly both non-commercially and commercially. For the purp