25 Most Expensive Private Jets on Earth
Oft described as the "Cadillac of Vintage Business Jets", the Lockheed JetStar is, in some ways, the aircraft that started it. First put into service back in 1961, the JetStar was one of the most expensive private jets in the world at the time, and in many ways went on to define what a business or private jet could be. Seating 10 passengers in addition to the crew, the JetStar was for years one of the largest business jets in service. And at the time of its introduction, that wasn't the only thing that made it stand out from the crowd.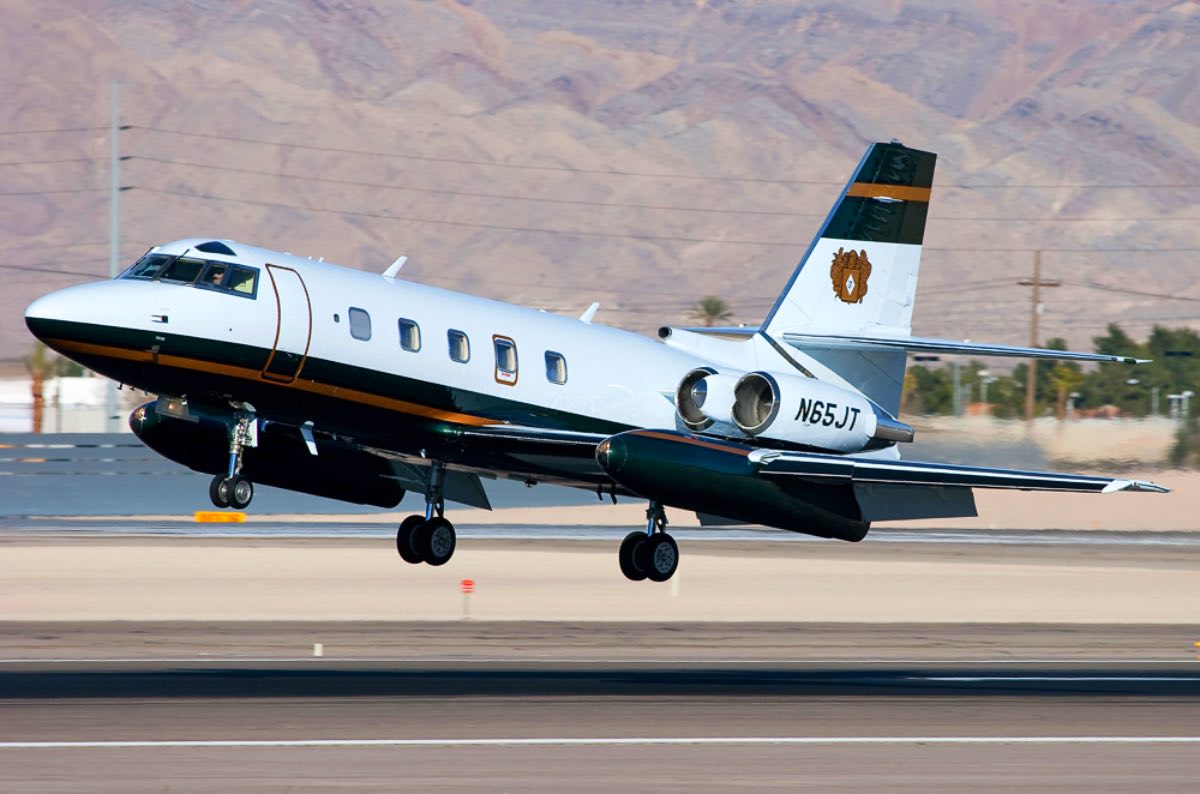 25. Lockheed JetStar
Base Price: $895,000
For 1960s aviation engineer, the JetStar was the starting point for a number of innovations in civil aviation. Powered by four Garrett TFE7310-3 turbofan engines, the JetStar's performance was beyond anything seen in a business jet, and still more than impressive today. A max speed of nearly 500 knots and a range just shy of 3,000 nautical miles combined with a ceiling of 43,000 feet put the JetStar above and ahead of the pack.
While no longer in production, the JetStar still sees plenty of active service. Governments around the world use them for VIP transport and testing, so the JetStar is still a common sight in the skies over North America and Europe. And film buffs will often recognize this jewel of an aircraft as the private jet of the eponymous villain in the 1964 James Bond film Goldfinger. There can be no greater tribute than that.
Check out the interior on the next slide.