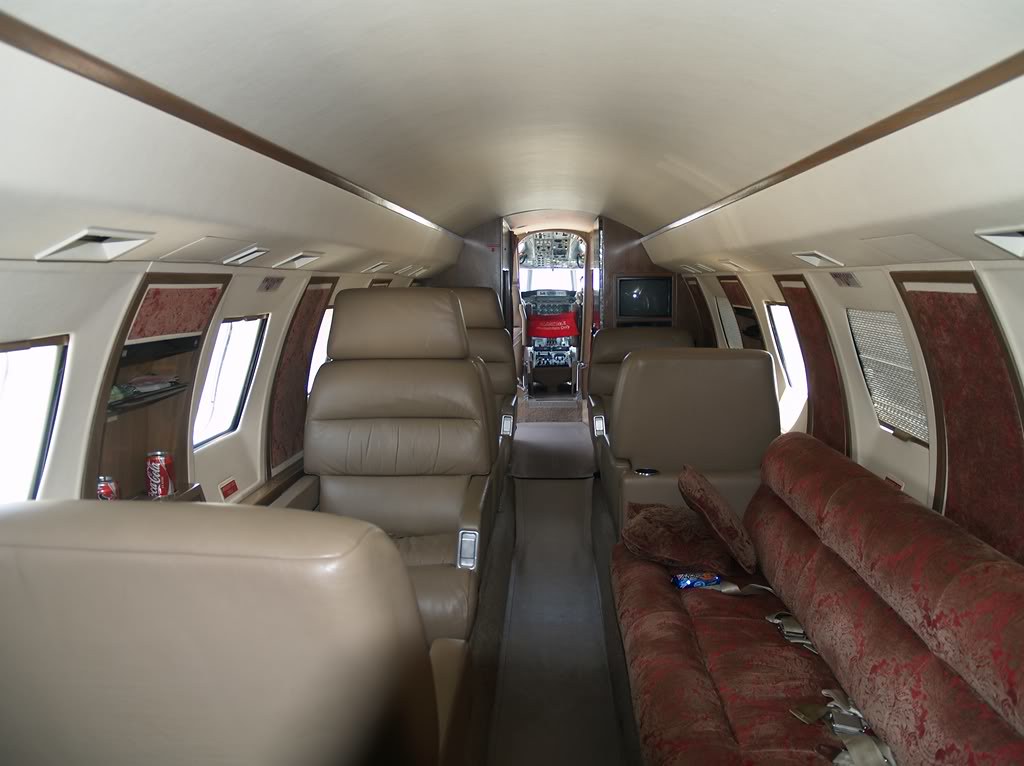 Oft described as the "Cadillac of Vintage Business Jets", the Lockheed JetStar is, in some ways, the aircraft that started it. First put into service back in 1961, the JetStar was one of the most expensive private jets in the world at the time, and in many ways went on to define what a business or private jet could be. Seating 10 passengers in addition to the crew, the JetStar was for years one of the largest business jets in service. And at the time of its introduction, that wasn't the only thing that made it stand out from the crowd. Without further ado, here is the list of twenty five most expensive private jets on the planet. Please enjoy!
25. Lockheed JetStar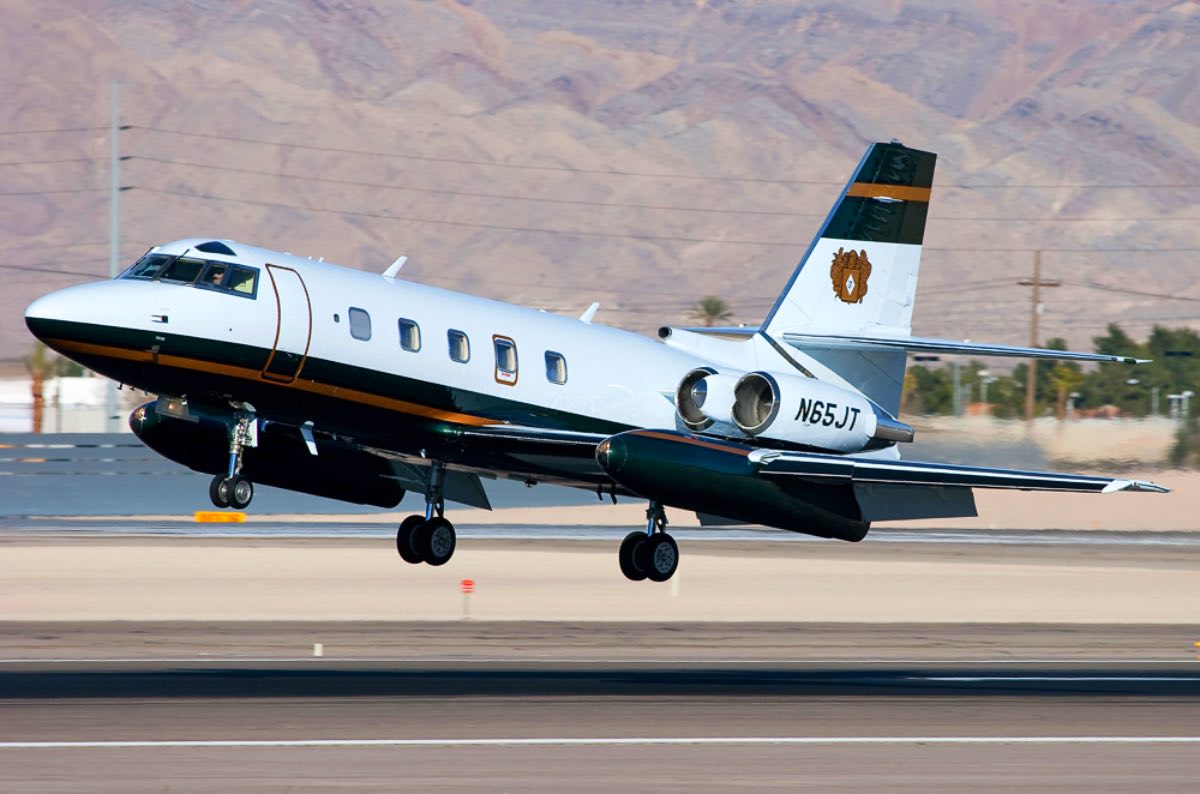 Base Price: $895,000
For 1960s aviation engineer, the JetStar was the starting point for a number of innovations in civil aviation. Powered by four Garrett TFE7310-3 turbofan engines, the JetStar's performance was beyond anything seen in a business jet, and still more than impressive today. A max speed of nearly 500 knots and a range just shy of 3,000 nautical miles combined with a ceiling of 43,000 feet put the JetStar above and ahead of the pack.
While no longer in production, the JetStar still sees plenty of active service. Governments around the world use them for VIP transport and testing, so the JetStar is still a common sight in the skies over North America and Europe. And film buffs will often recognize this jewel of an aircraft as the private jet of the eponymous villain in the 1964 James Bond film Goldfinger. There can be no greater tribute than that.
Check out the interior on the next slide.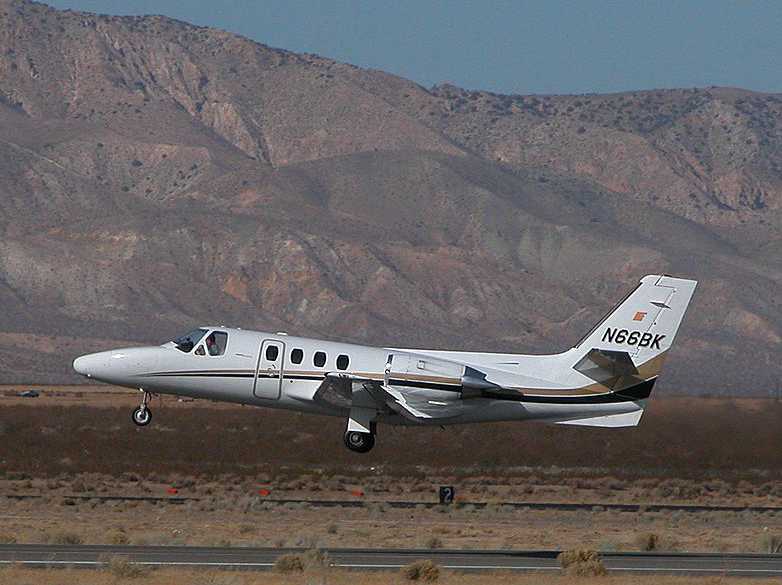 Lockheed JetStar Interior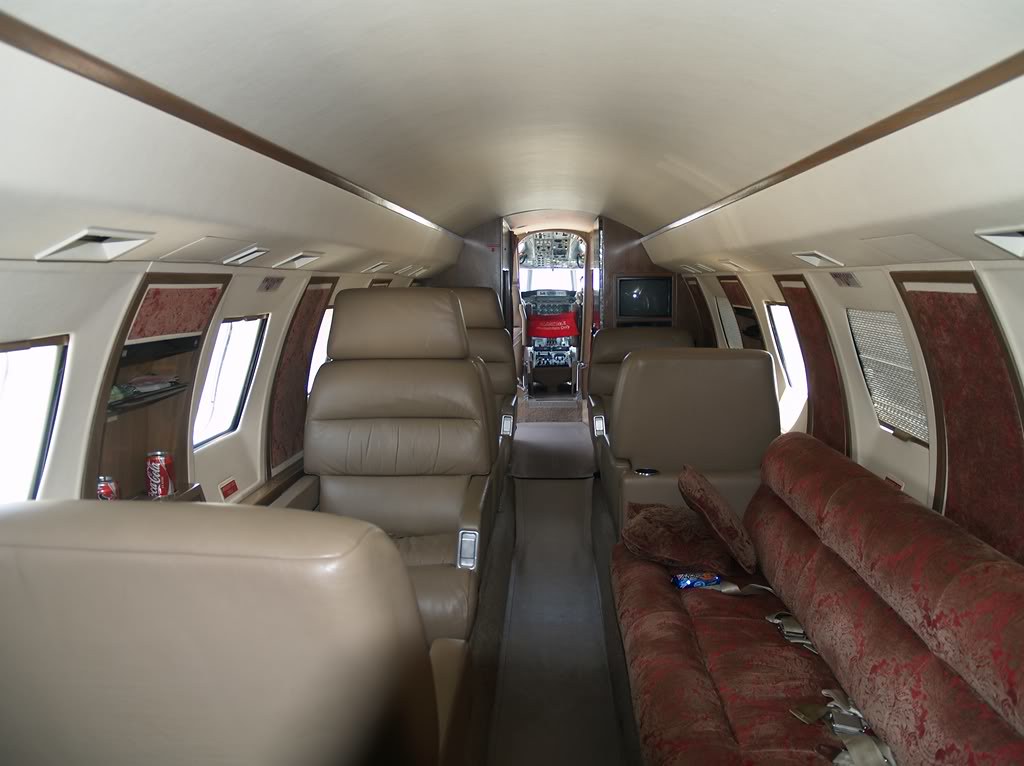 As we mentioned, the classic Lockheed JetStar is no longer in production – but at the time of it's heyday, it was an elite aircraft not only in terms of functionality but also style. The aircraft is currently used by many foreign Air Forces, but its primary use was executive business travel.
Typically, interiors feature seating for eight with a restroom; but the cabin can be configured for 10 people, although it is more compact. The JetStar is one of the few aircraft of its class which allow a person to walk upright in the cabin, and it's windows are relatively large for an aircraft of its size. To allow room for individuals to walk upright, the walkway is sunken into the floor of the cabin.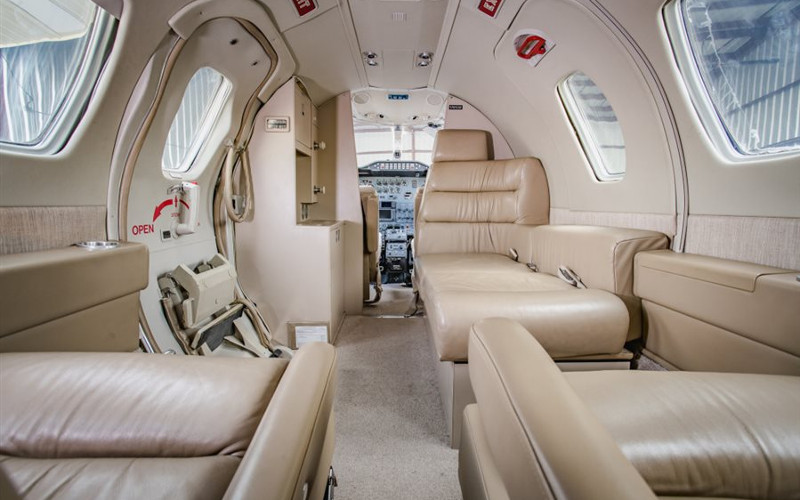 24. Cessna Citation 501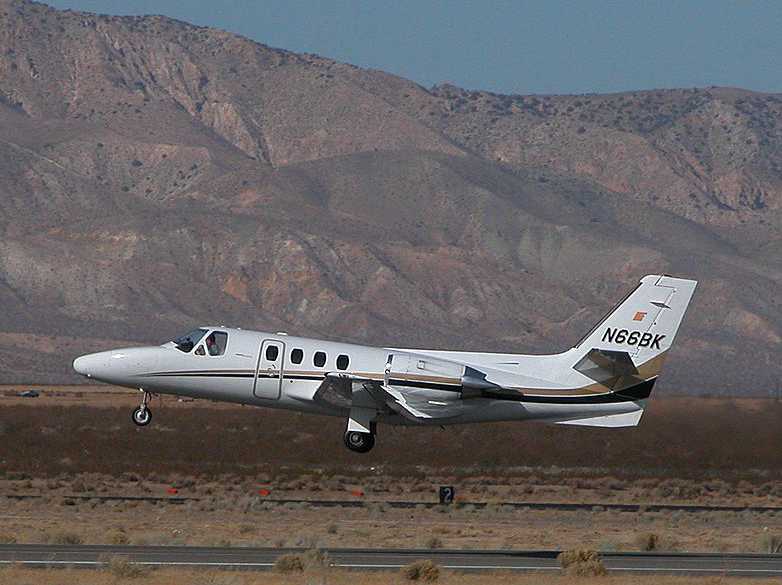 Price:$1.5 million (with essential add-ons)
Cessna is one of the world's most famous aircraft manufacturers, due to their focus on accessible small airframes—most private pilots did their first solo flight in a Cessna. The Citation family of aircraft was born with that spirit: twin turbo-fan engines driving a business or commuter jet. In production from 1969 until 1989, the Citation 501 family had a good run, and for good reason. It packs a big punch into a relatively small airframe: a top speed of Mach .70, a maximum range of 1,300 or so nautical miles. For the discerning private owner and operator, the Citation 501 could be come the basis for a customized, luxurious flying experience for a group of friends—if you're fortunate enough to be able to pay for one.
Luckily for him, Morgan Freeman is. The start of stage and screen served in the Air Force before he was famous, and there acquired a love of aviation. Having attained a private pilot's license, Freeman uses is Citation 501 to jaunt between his homes in Charleston, New York, and Mississippi. While we're in awe of the in-flight luxury, one has to wonder how air traffic control responds to hearing his voice over the radio.
Check out the interior on the next slide.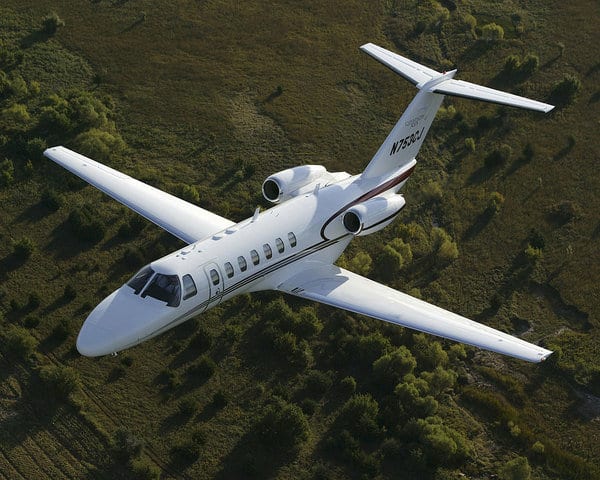 Cessna Citation 501 Interior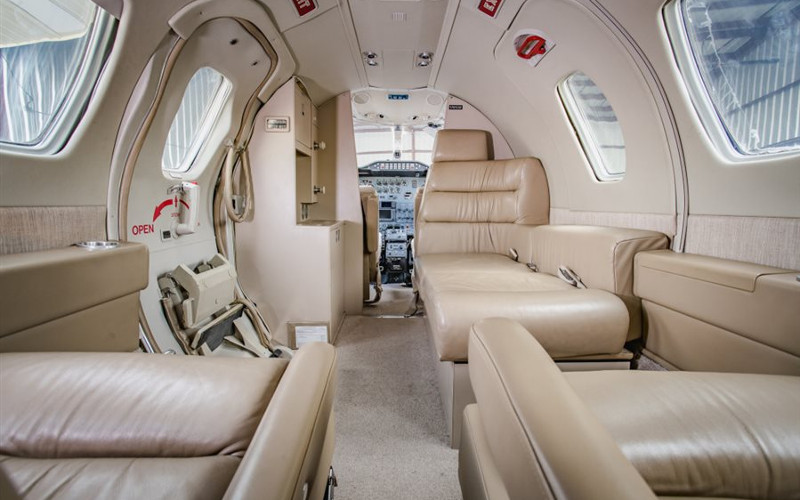 The interior of the Cessna Citation 501 is one of the smaller on this list, but as you can see: size has nothing to do with style. Inside, there's room for two pilots and varied main cabin layouts. These main cabin layouts can hold either five, six or seven passengers comfortably. Plush cream-colored leather on the chairs is complimented by wood grain paneling, providing the Cessna Citation 501 with the classic private jet aesthetic.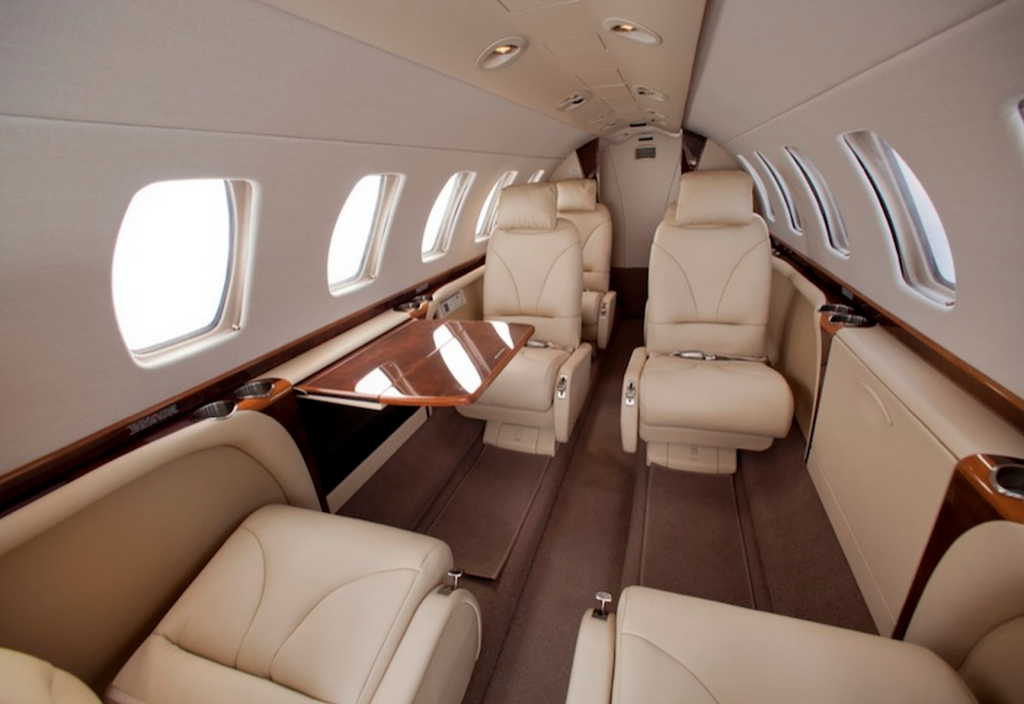 23. Cessna Citation 525B CJ3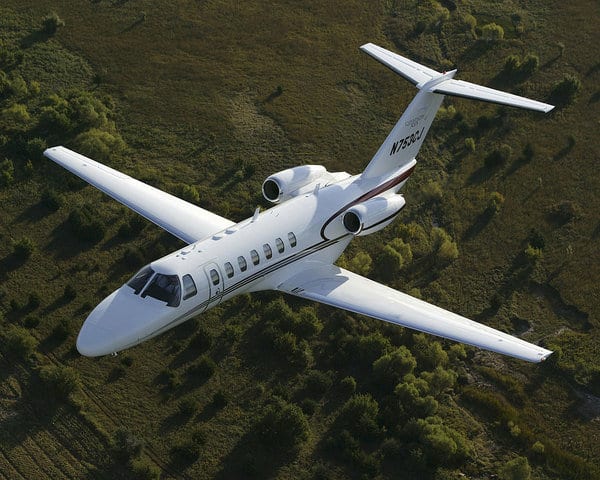 Base Price: $7.49 Million
Another Cessna in the lauded Citation line, the 525B CJ3 is a step above and beyond its 500 series predecessors. Lighter to the tune of half a ton, it has an extended range of well over 2,000 nautical miles and the capability to reach a dazzling 45,000 feet in altitude. Combined with a max cruise speed of well over 400 knots, and Cessna's flying machine performs with the absolute best of its class.
All of this performance is result of some very smart design choices. Beginning with twin Williams FJ44 turbojet engines, the t-tail design is firmly focused on getting the job done. a state of the art fuselage design with a then-new supercritical laminar flow wing and carefully-crafted winglets give the 525B CJ3 a natural advantage in the skies.
Check out the interior on the next slide.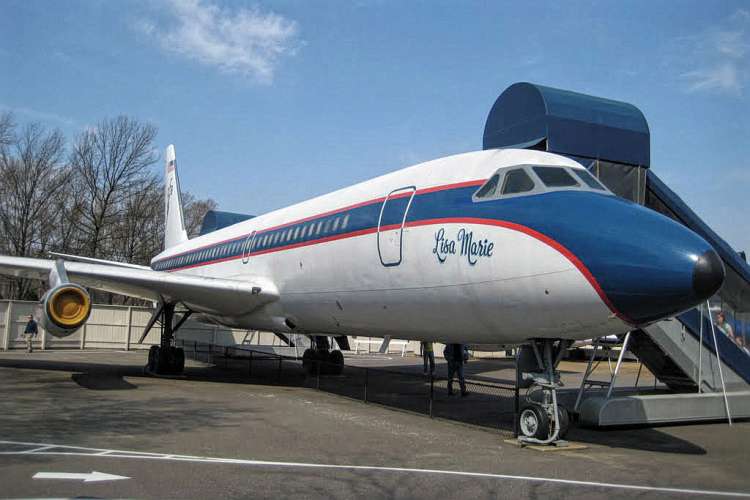 Cessna Citation 525B CJ3 Interior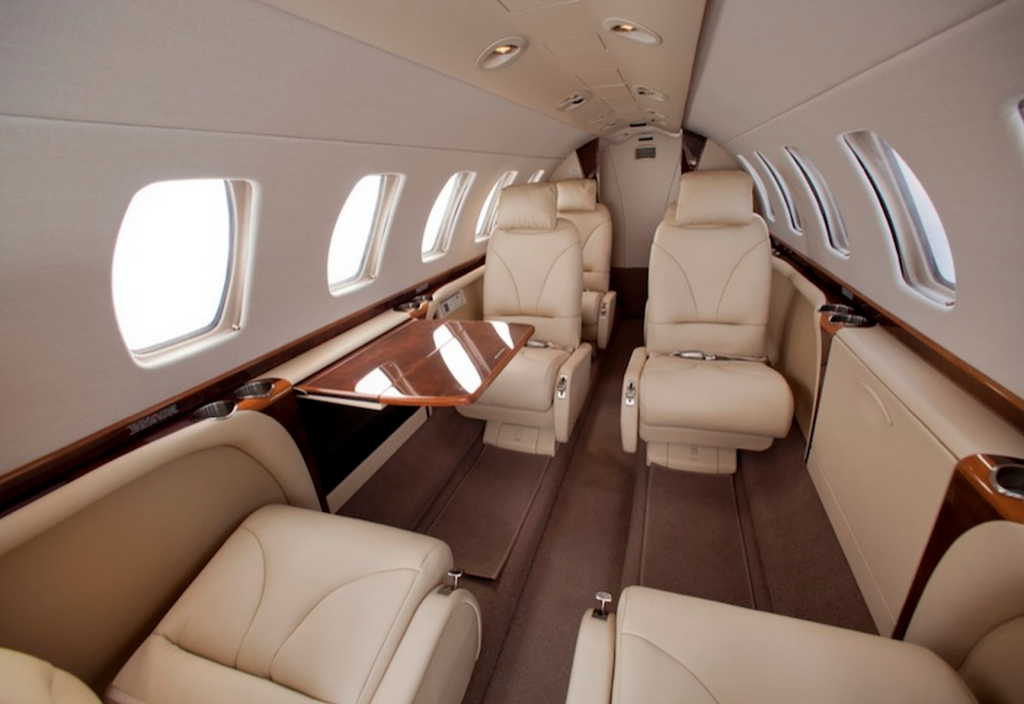 The interior isn't anything to laugh at, either. An innovative lowered center aisle allows for greater cabin height without changing the exterior dimensions of the airframe. This allows the 5225B CJ3 to carry up to 10 passengers in factory configuration, or to serve as a blank slate for customization. With nearly 2,000 delivered to clients around the globe, we're pretty sure we're not the only ones to reach that conclusion.
Operated by as little as a single crew member, the Cessna Citation 525B CJ3 seats 7 passengers. However, rarely is the pilot the only crew member – usually an attendant or co-pilot is on board. Four passengers are seated facing each other with folding dining tables between them, with two additional passenger seats in the rear of the cabin. The interior measures out to be 286 cubic feet, or roughly 45 square feet. The size of a very spacious walk-in closet. Style is at a premium with this one!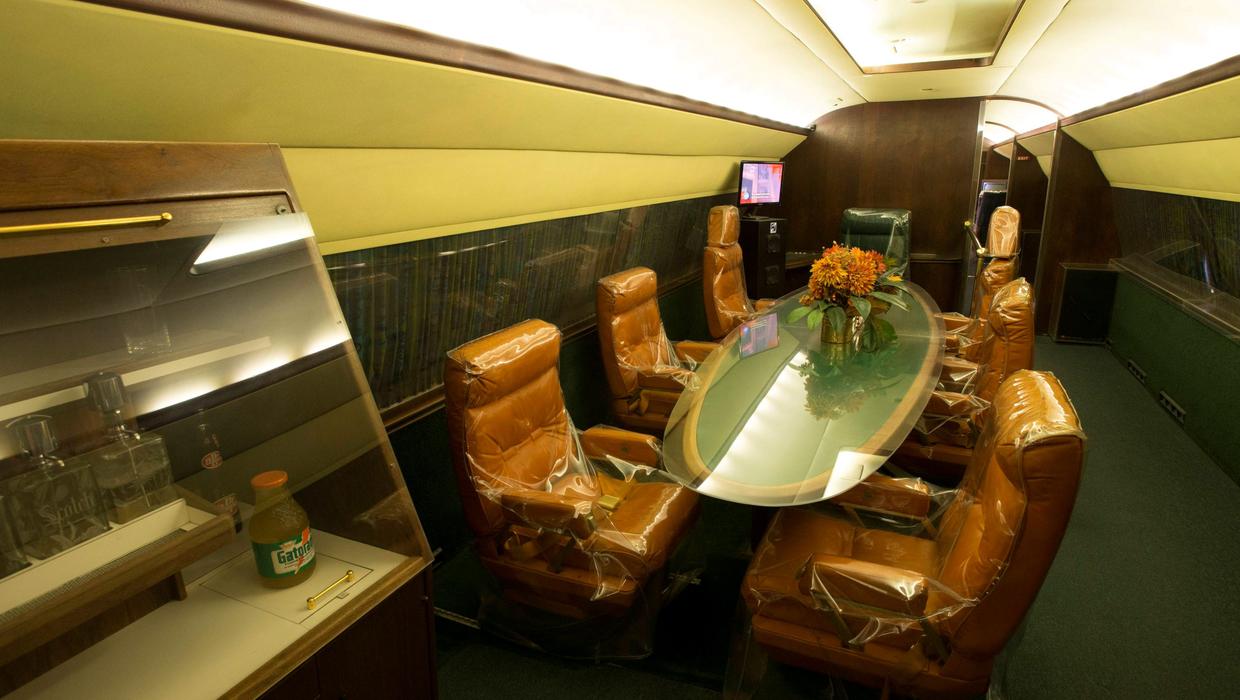 22. Convair 880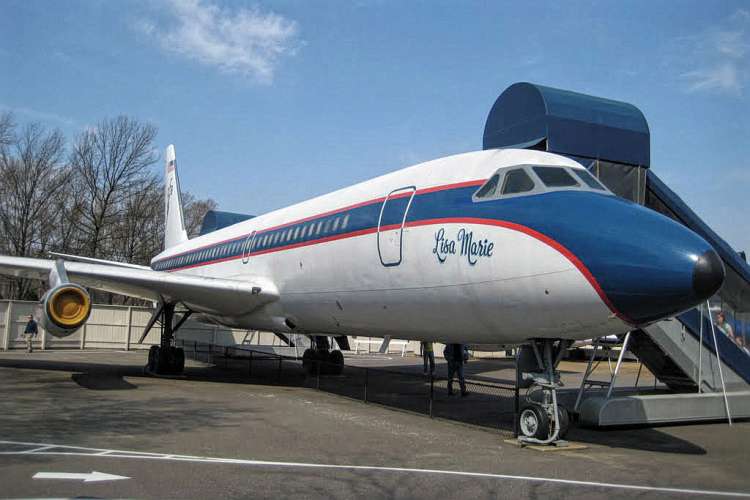 Base Price: $2.5 Million
First produced by the Convair division of General Dynamics in 1959, the 880 might be the oldest true jet on the list. However, its age belies both its pedigree and its inborn spirit of competition. With Boeing having lead with the near-legendary 707 and Douglas having raised the ante with the DC-8, Convair's 880 chose to take a different approach. Smaller and faster, the 880 offered an innovative design and impressive power. Four General Electric CJ-805-3B turbojet engines allowed the 880 to clock in at over 600 mph, with a range of about 3,300 miles. At the time, this put the 880 at the forefront of what a business jet could be. Sadly, however, the model never gained traction and with only 65 ever produced, the Convair 880 should have been resigned to the dust bin of aviation history.
Should have, but didn't due to one man taking a shine to the airframe and commissioning it as his own custom jet. No less a personage than Elvis Presley decided that the 880 was the perfect airborne throne for the King of Rock and Roll. His private jet, the Lisa Marie, no longer flies, but it is on display at Graceland as the only properly preserved Convair 880. We think that's a wonderful tribute to both an innovative aircraft and one of the most expensive private jets of its day.
Check out the interior on the next slide.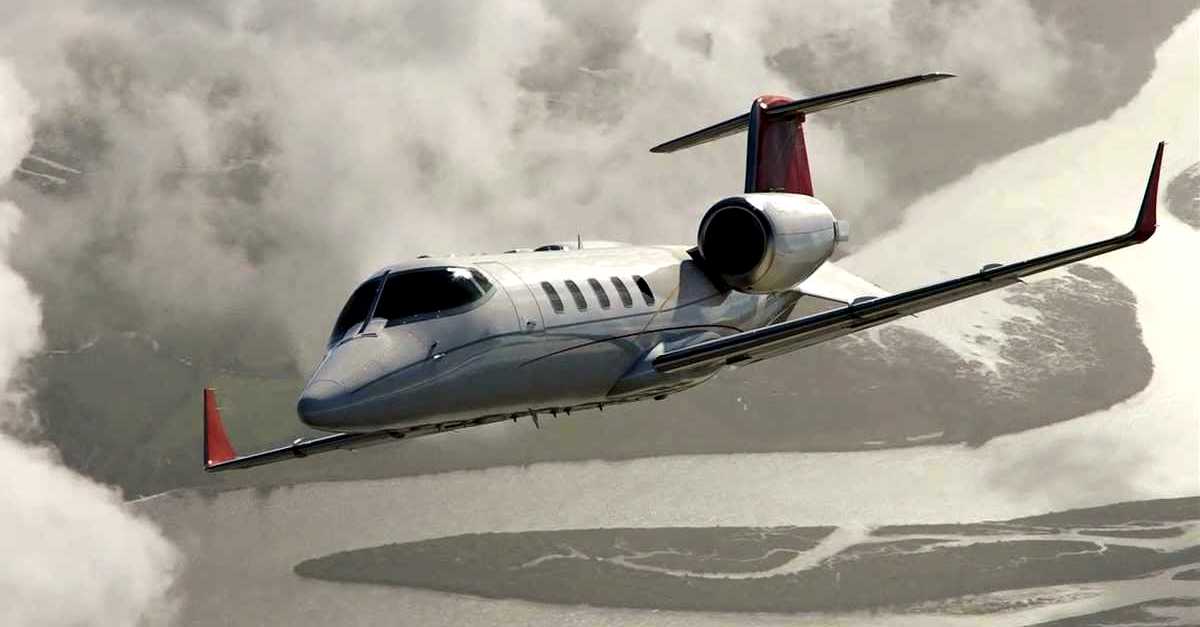 Convair 880 Interior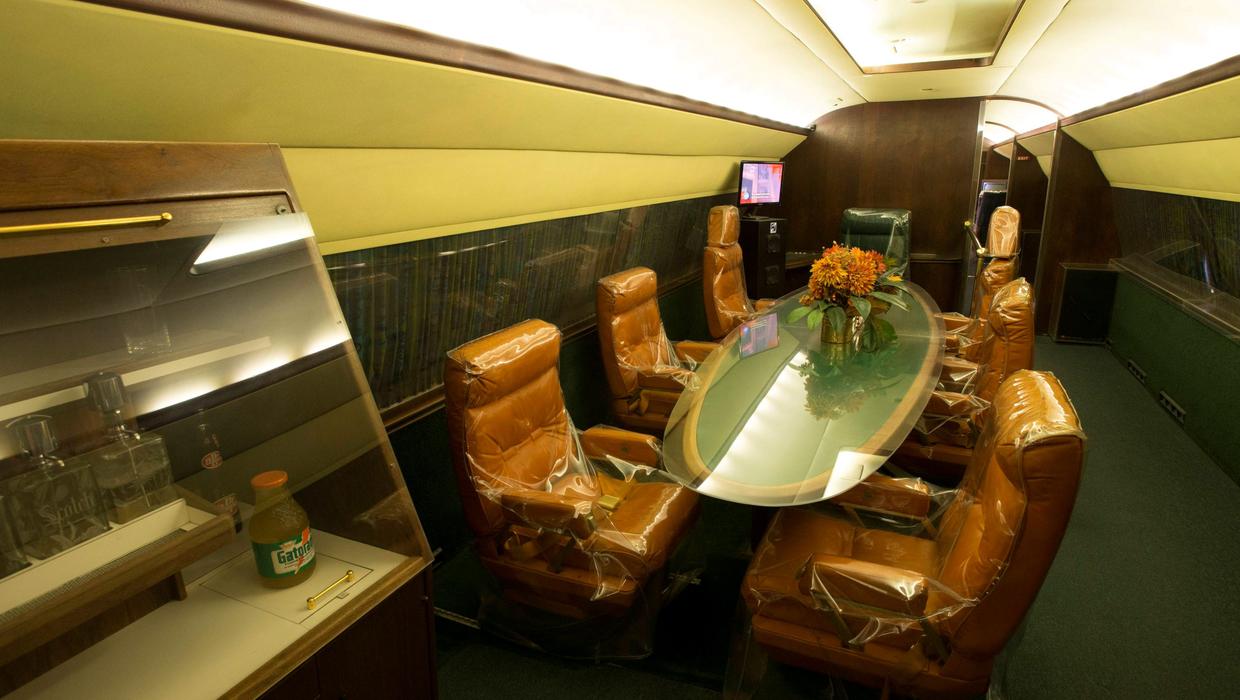 What you're looking at is the maniacally preserved interior of what was once Elvis Presley's Convair 880. The plastic wrap is due to the fact that the aircraft is a museum piece. That and Elvis' fans are crazy and who knows what they would do if they could touch the actual fabric his butt once touched…
Anyways, the interior of the Convair 880 owned by Elvis Presley was designed to his meticulous standards: Elvis required a seating area, a conference room, and a private bedroom on the plane. He even asked for space enough to house an in-flight reading library. He picked the fabrics himself (a green color that must have been "in" at the time) he chose the color schemes and the Audio/Visual equipment himself. Well, Priscilla probably kicked in as well.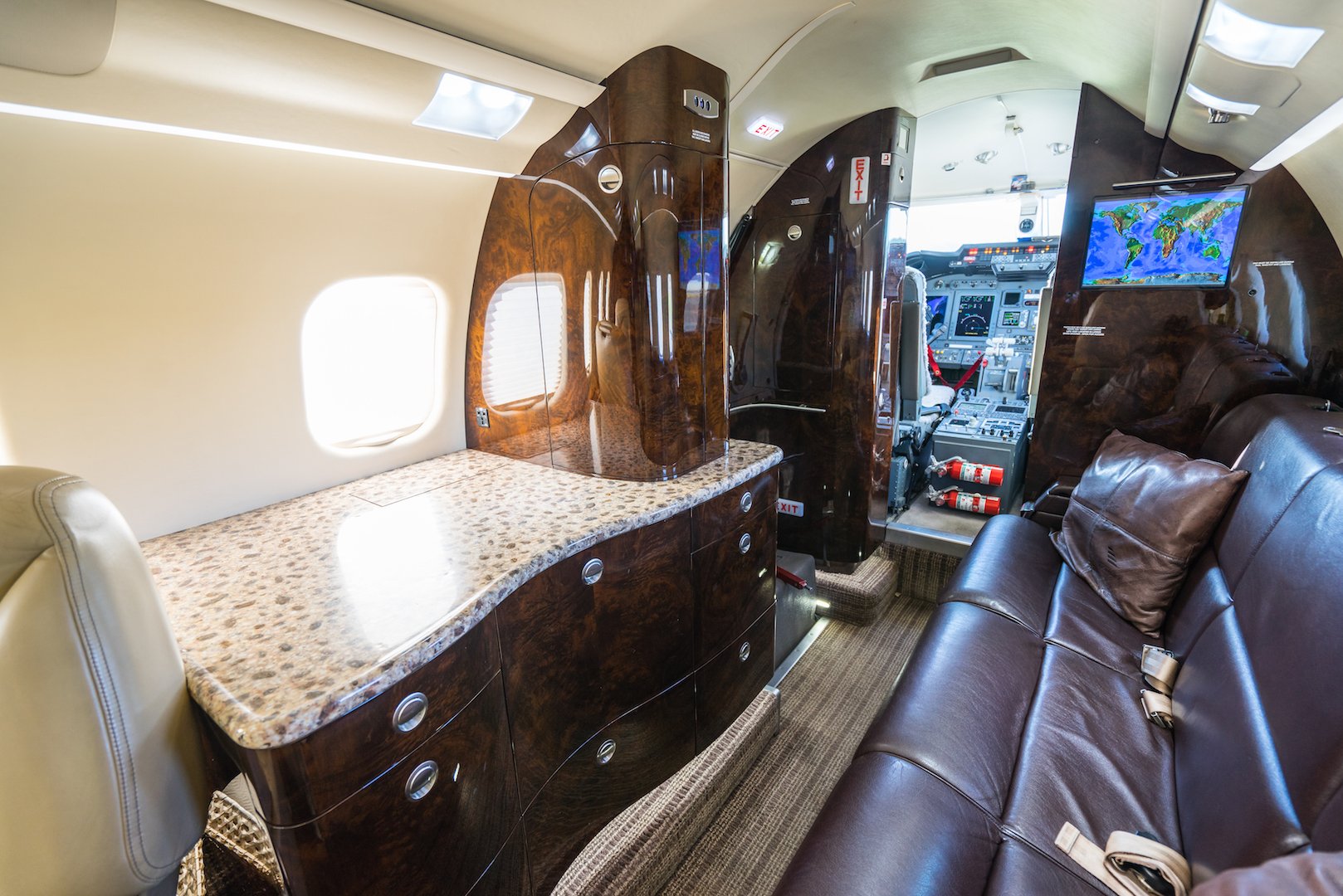 21. Learjet 60XR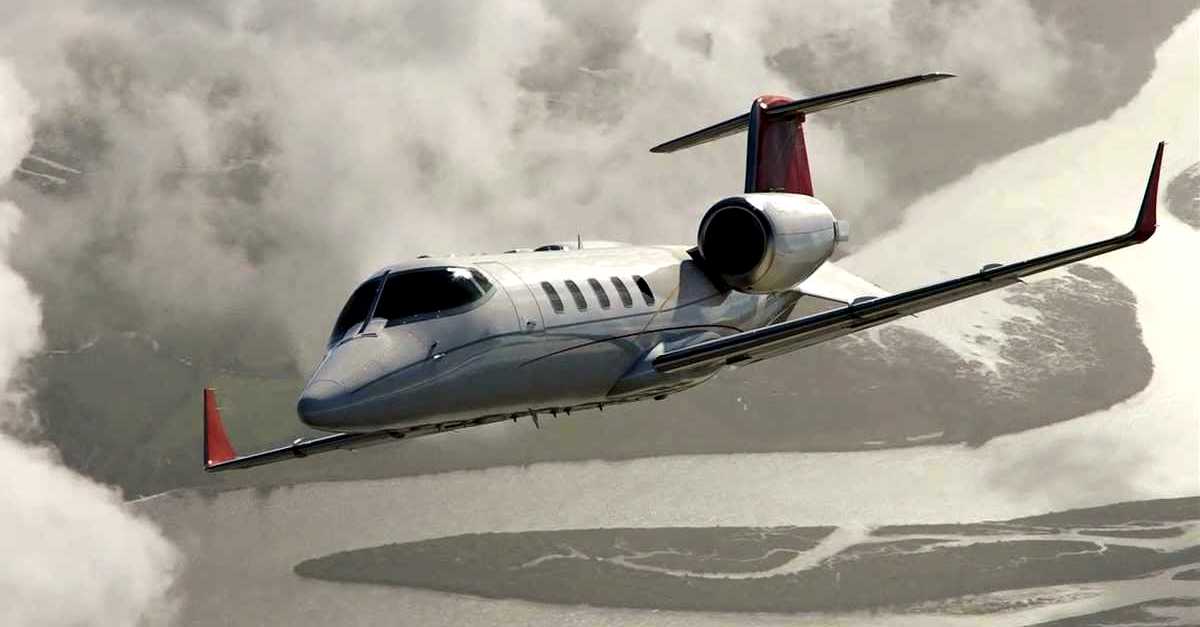 Price: $15 Million Decently Outfitted
The Learjet 60 first flew in 1990. Intended to be a medium-range business jet, it rapidly became desirable as a private aircraft. It's not hard to see why: the Learjet 60 combined then-state of the art performance with a sleek, stylish body design.
Re-imagined as the Learjet 60XR in 2005, the airframe underwent a series of upgrades. The standard cabin was upgraded for both comfort and to reflect contemporary style. The avionics were likewise improved via the addition of a Rockwell Collins Pro Line 21 advanced avionics suite, giving the 65XR an edge over virtually any civilian production aircraft on the market. Likewise the brakes and engine were re-imagined for increased performance when and where it counts.
Interestingly enough, we don't have a celebrity story for this one, as most of the Learjet 60XRs are either operated by governments or commercial carriers or the preserver of the insanely rich-yet-not-famous. However, the FAA uses them to test domestic radar facilities within the United States. What greater accolade is there than being the measuring stick for all other civil aviation? And with its impressive speed and record-setting rate of climb, the folks at Learjet are justifiably proud of this offering.
Check out the interior on the next slide.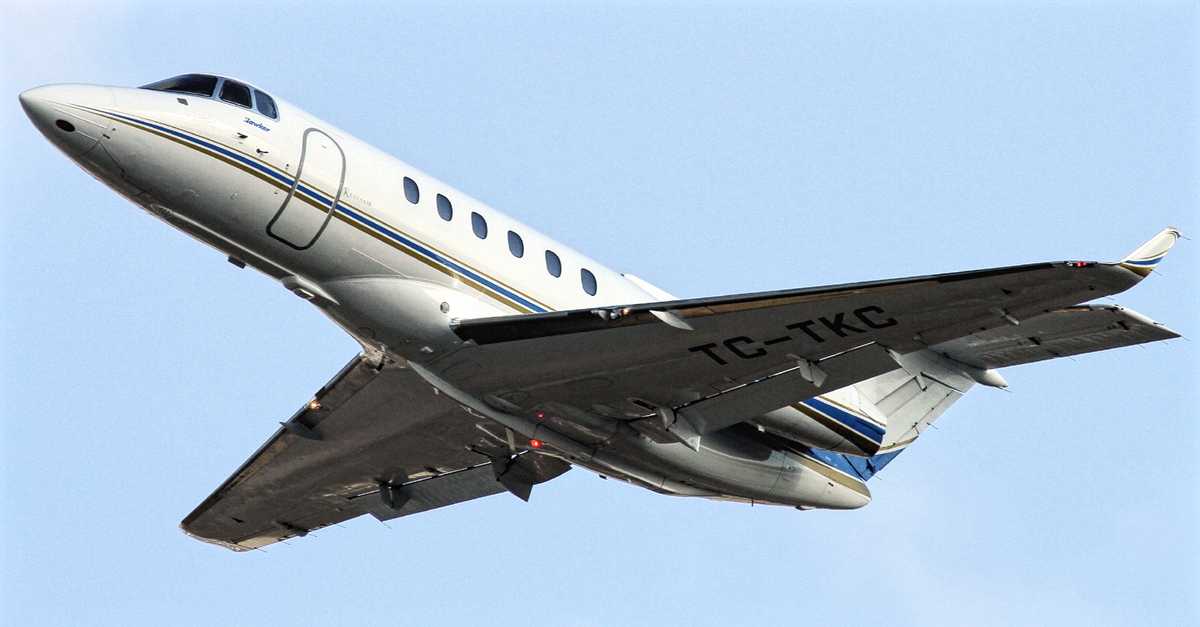 Learjet 60XR Interior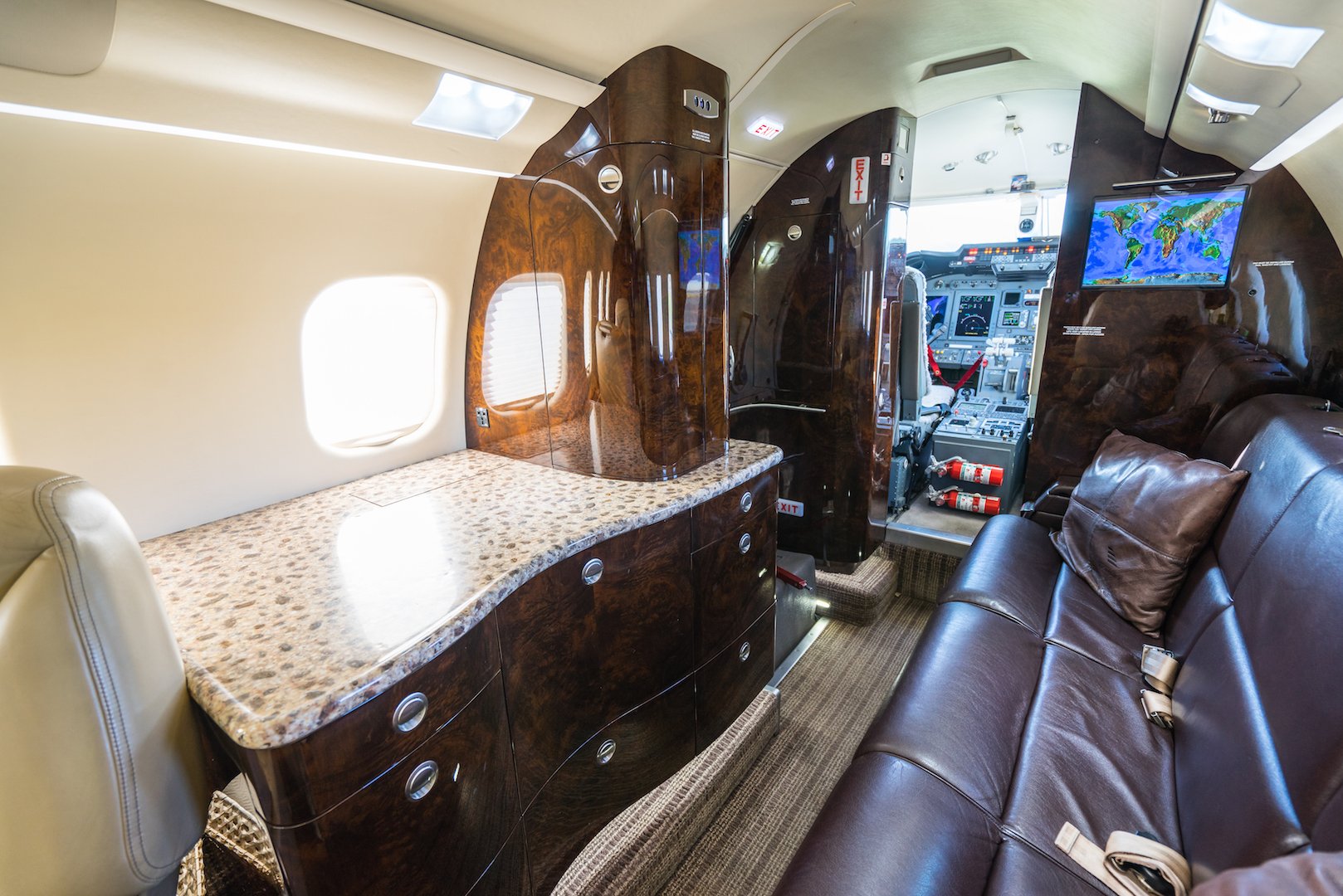 The 60XR's greatest difference from its predecessor is in the cabin design. Cabin measurements: 5.7 ft high, 5.9 ft wide and 17.7 ft long. This space provides room for six passengers. These passengers are situated into one four-seat club and two additional, forward-facing seats in the rear of the aircraft. Although similar competitors boast a much roomier interior, the interior space is 3 inches wider and 43 inches longer than Learjet's own 55 series. Design improvements include a larger galley, increased aft baggage area (59 cubic ft), 5 different floorplans, and the addition of a cabin management system featuring control modules and electronic power ports.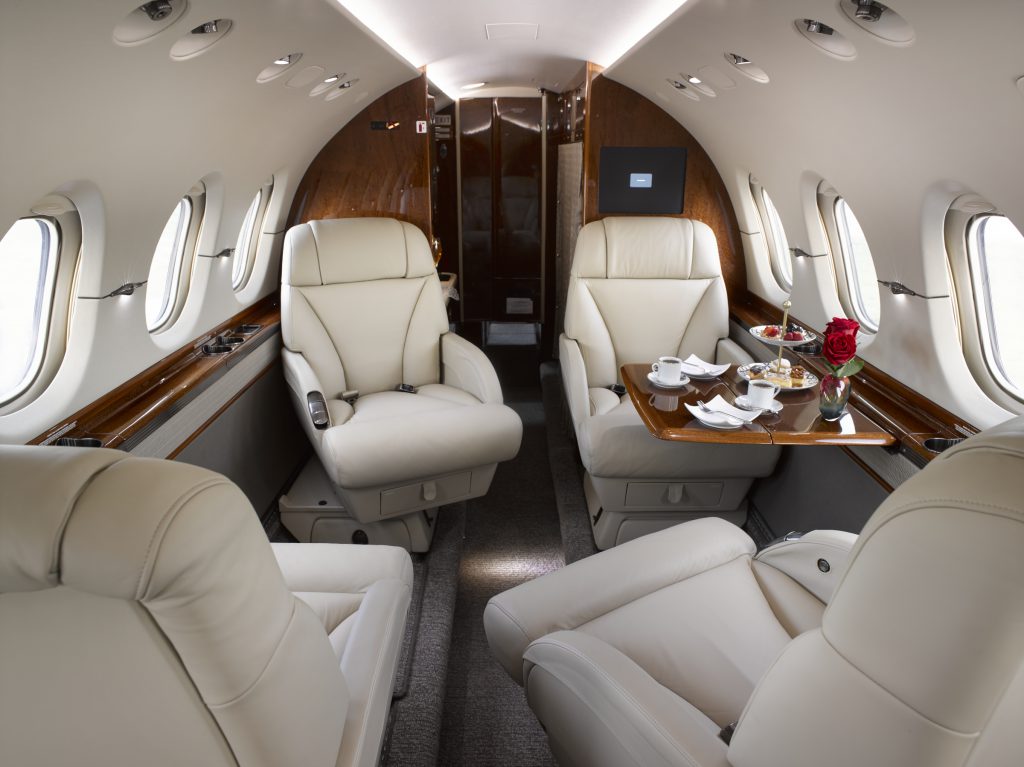 20. Hawker 850XP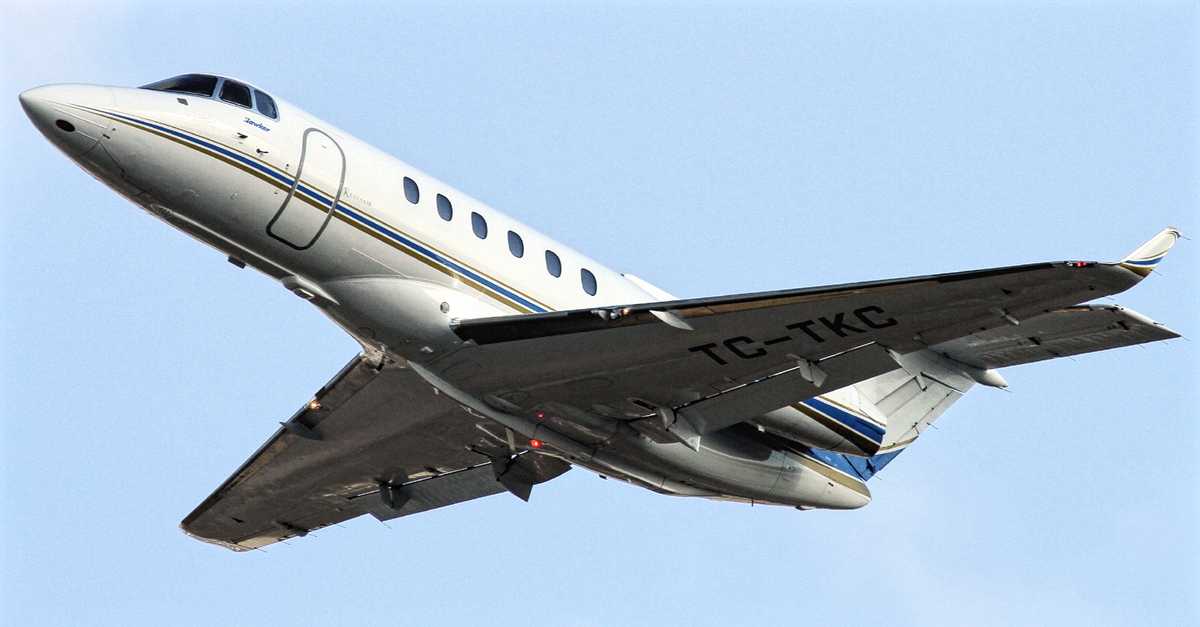 Base Price: $14 Million – Customization Will Tack On Several Million
The world of aviation is filled with stories, and the tale behind the Hawker 850XP is undoubtedly one of the most interesting. The brain child of a collaboration between three of the biggest names in the industry—British Aerospace, Raytheon, and Hawker Beechcraft—the Hawker 850XP was designed with typical British focus on fine detail and performance. And it does perform: as an upgrade to the Hawker 800 series, the 850XP can reach a top speed of nearly Mach .80 and cruise for distances of up to 2,600 nautical miles. Add a maximum altitude of 41,000 feet and an impressive rate of climb, this may be one of the tightest-handling private luxury jets.
In addition to the many private owners of the 650 or so 850XPs still in the sky, the Hawker is operated by the air forces of Japan, Brazil, South Korea, Saudi Arabia, and the United Kingdom. They serve many military roles including transport, reconnaissance, and signals gathering. Not a bad career transition for an aircraft intended to ferry the wealthy around!
Check out the interior on the next slide.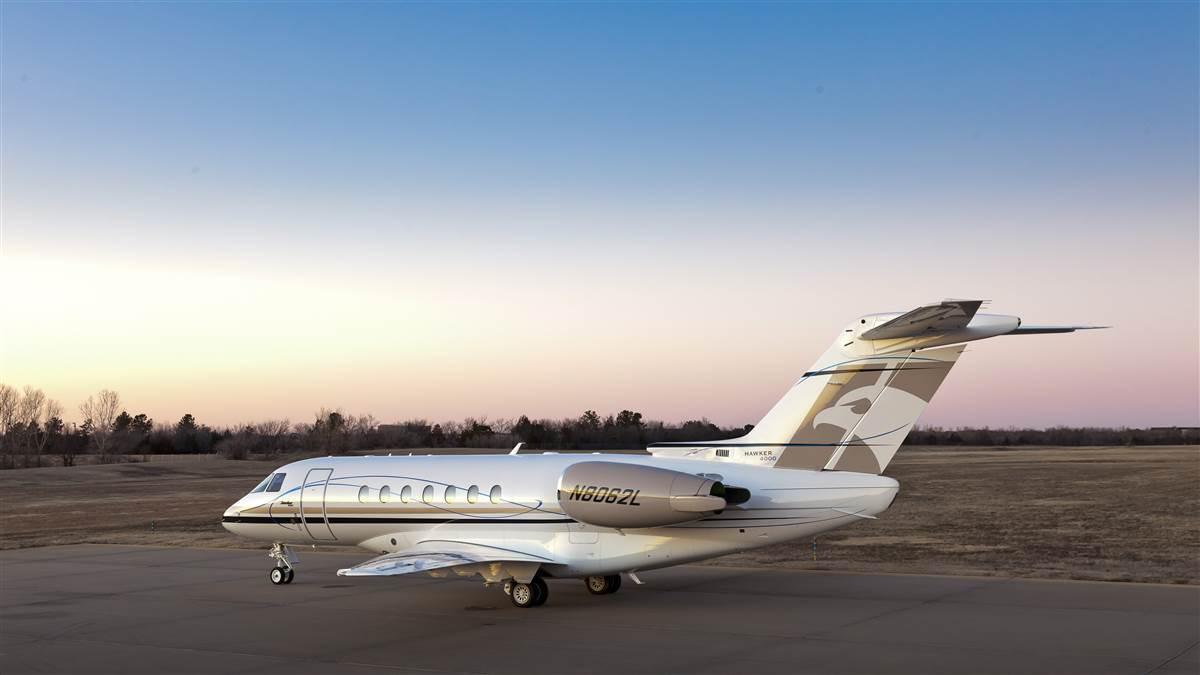 Hawker 850XP Interior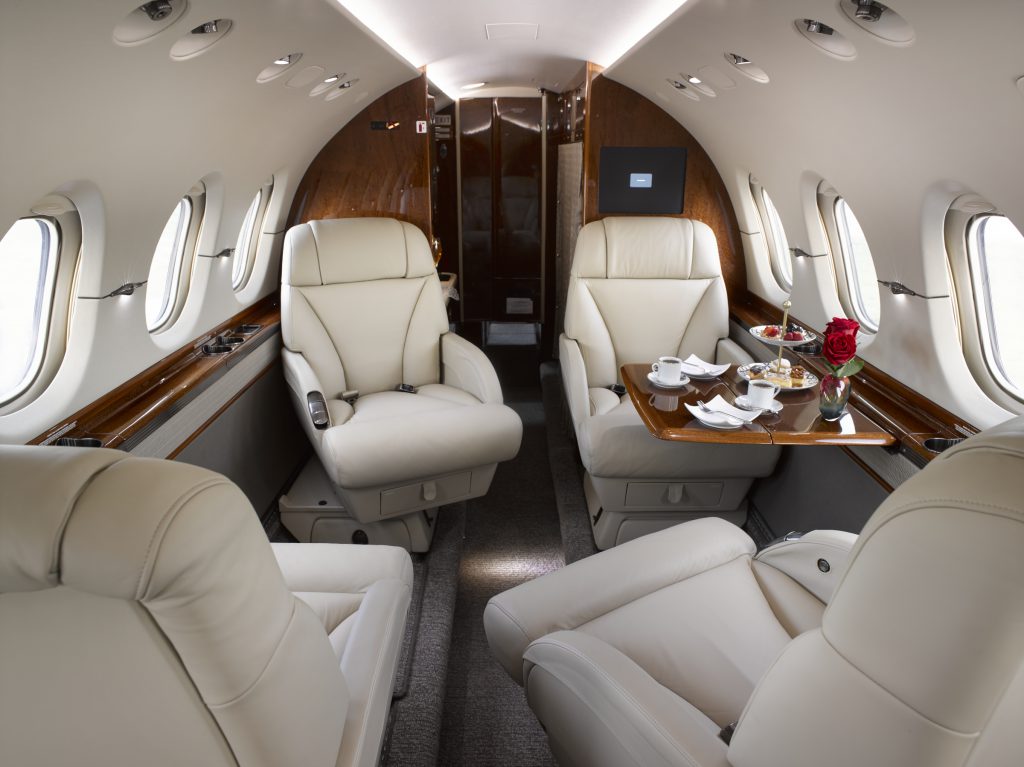 Housing a total of 10 souls on board, the Hawker 850XP maintains room for a crew of two and a passenger total of eight. The interior length, including the cockpit, in 21 feet long, 5 foot 9 inches tall and 6 feet wide. It is lauded as one of the more luxurious and user-friendly interiors in the private jet business. The main four seats swivel, allowing prime conversation to exist amongst the primary passengers. Internet connectivity is at a premium in this aircraft, with wireless internet, multiple charging ports, and satellite-tv screens built in.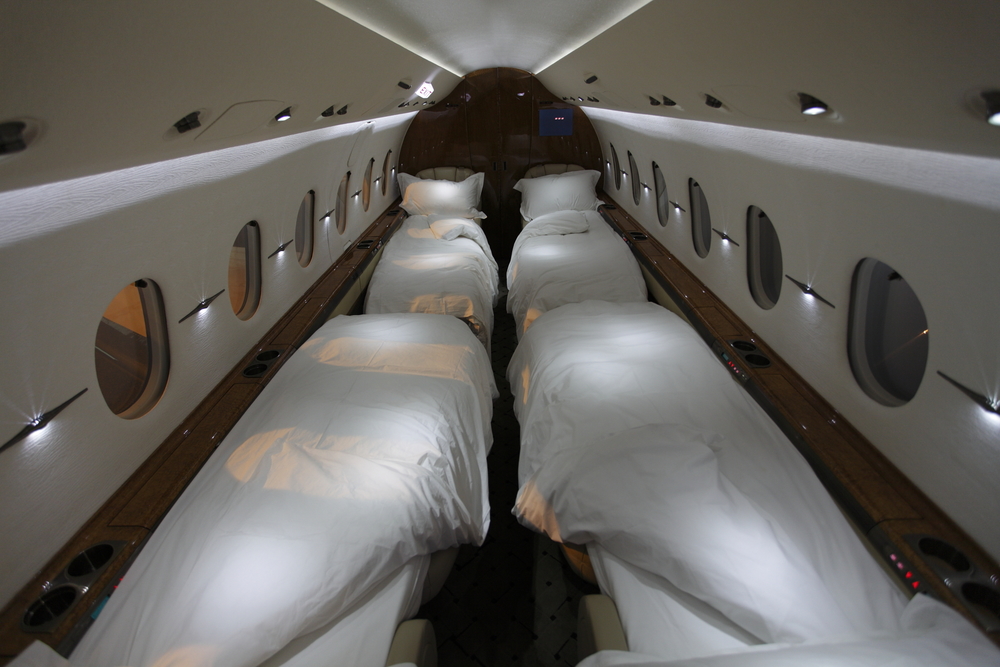 19. Hawker 4000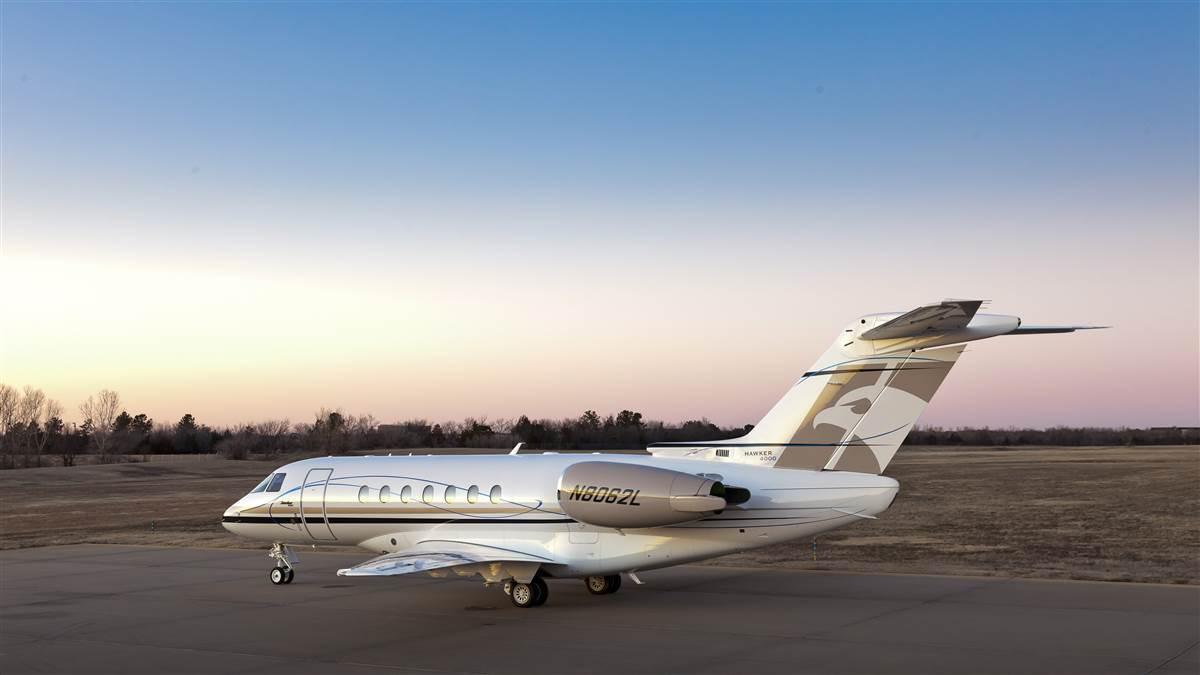 Base Price: $22 Million
Another masterpiece from Hawker, the 4000 took a very different path to the skies. Taking to the air for the first time in 2001, the Hawker 4000 was intended to replace the smaller Hawker 1000, the company's largest business jet at the time. And the 4000 certainly surpassed its predecessor both in size and performance. Due to its carbon composite body construction, the Hawker 4000 was able to carry more passengers than any jet in its class. Moving at speeds of up to Mach .84, the 4000 can cruise at altitudes of up to 45,000 feet for well over 3,000 nautical miles. Hawker's goal was to create one of the highest performing and most luxurious business jets out there, and they succeeded beyond all expectation.
Check out the interior on the next slide.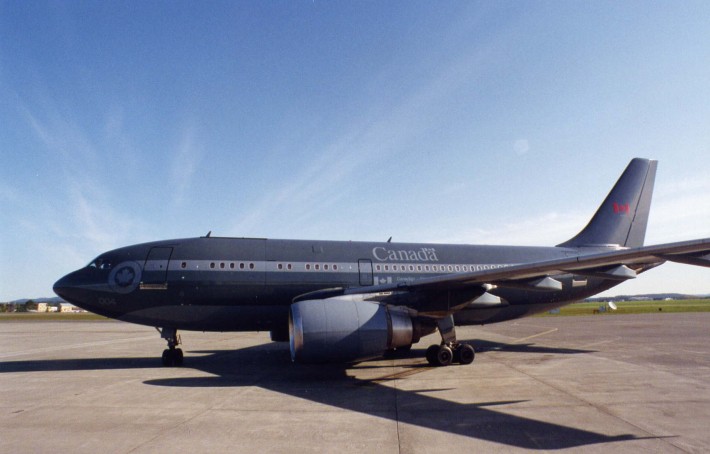 Hawker 4000 Interior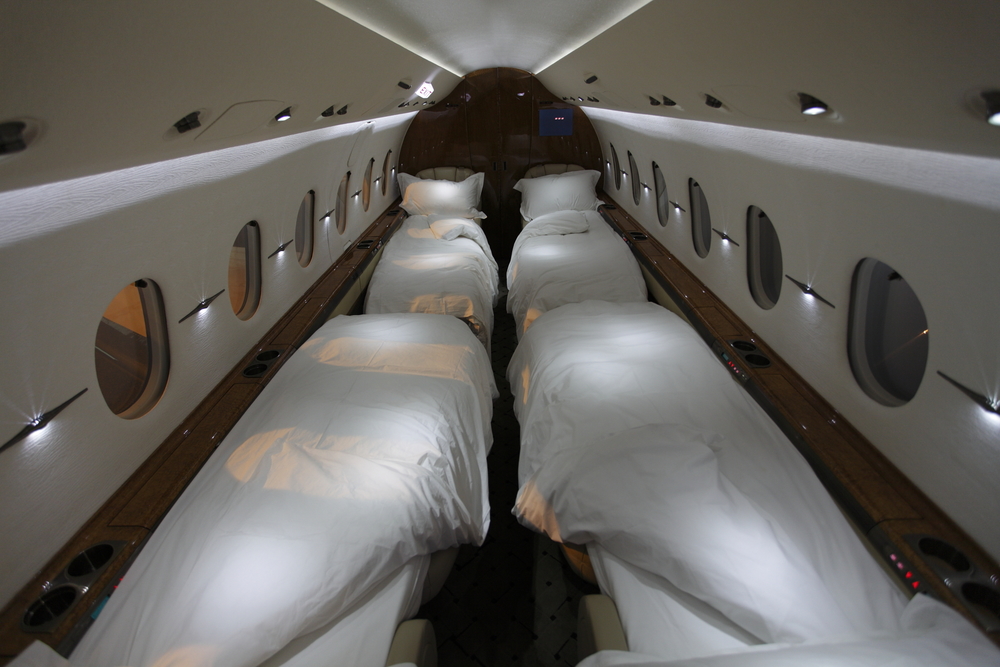 So why include this on the list of the world's most expensive private jets? In addition to its heritage and achievements, it also comes with an athletic endorsement. World renowned golfer Sergio Garcia selected the Hawker 4000 as his private jet of choice a few years ago. One of the highest earning players in the sport with an impressive career spanning 17 years, we're hard pressed to think of a more appropriate endorsement than Garcia's.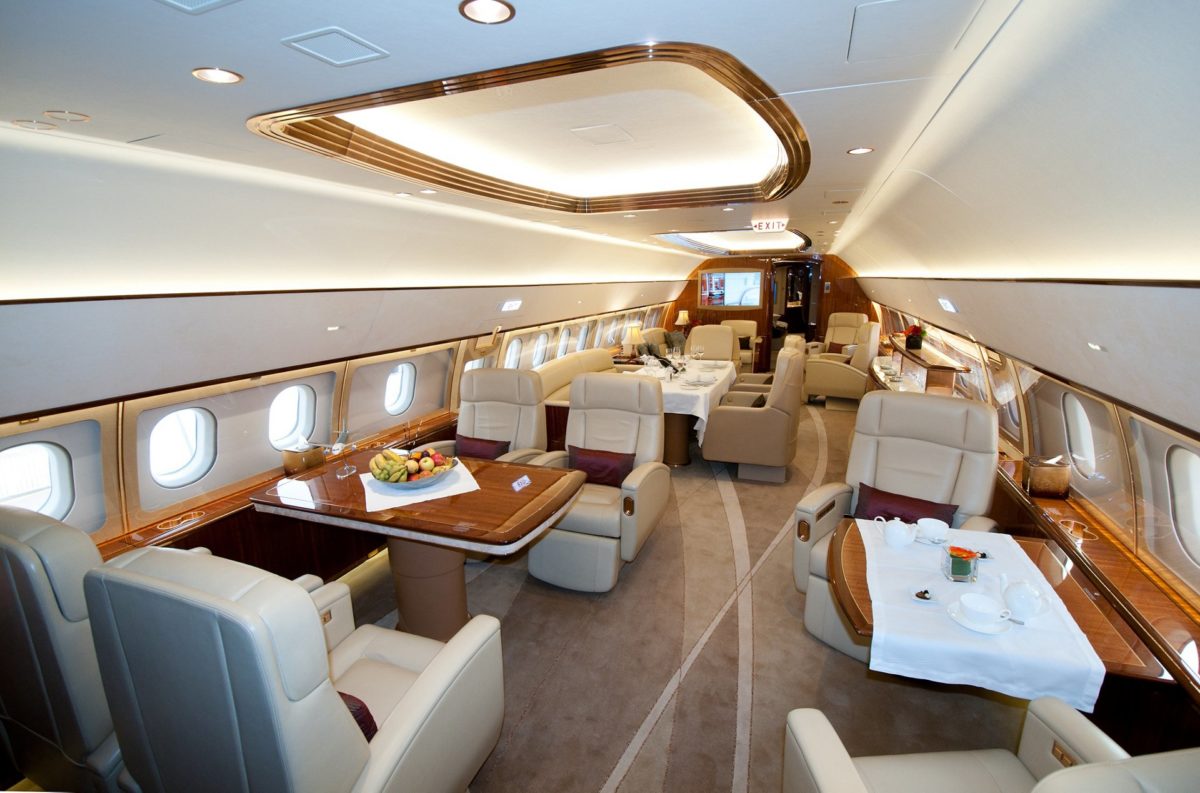 18. Airbus A310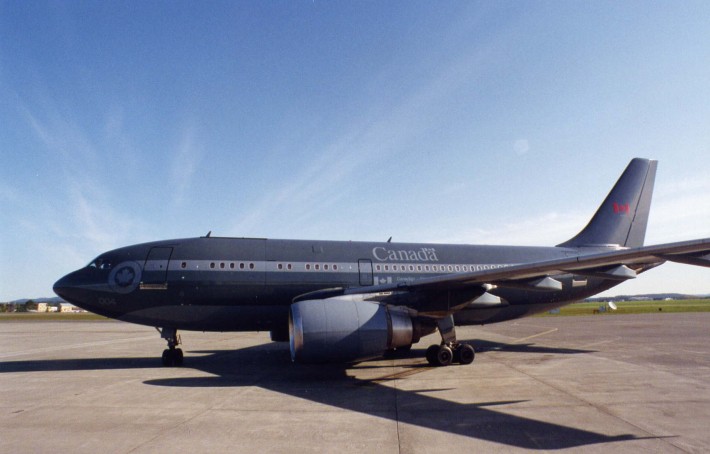 Base Price: $25 Million
While no longer in production the A310 remains one of the more productive mid-range, mid-sized commercial airliners of the last 25 years. Initially introduced in 1998, roughly 250 were produced before the factories stopped rolling them out. While at first they may not stand out from the crowd, the specifications show why the A310 was, and is, so popular. Able to seat well over 200 passengers, depending on the configuration, the A310 is powered by two Pratt and Whitney 4000 turbofan engines. Combined with its large fuel reserves, the A310 has a range of well over 3,000 nautical miles. And with a top speed of Mach .80, it'll get you there in real time.
Check out the interior on the next slide.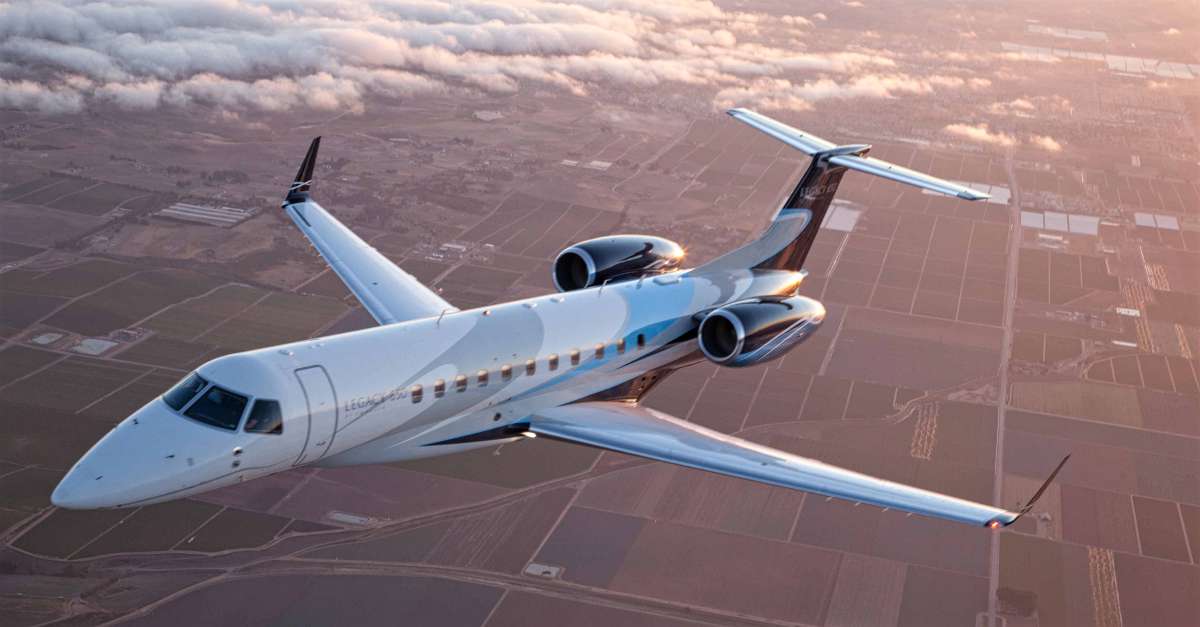 Airbus A310 Interior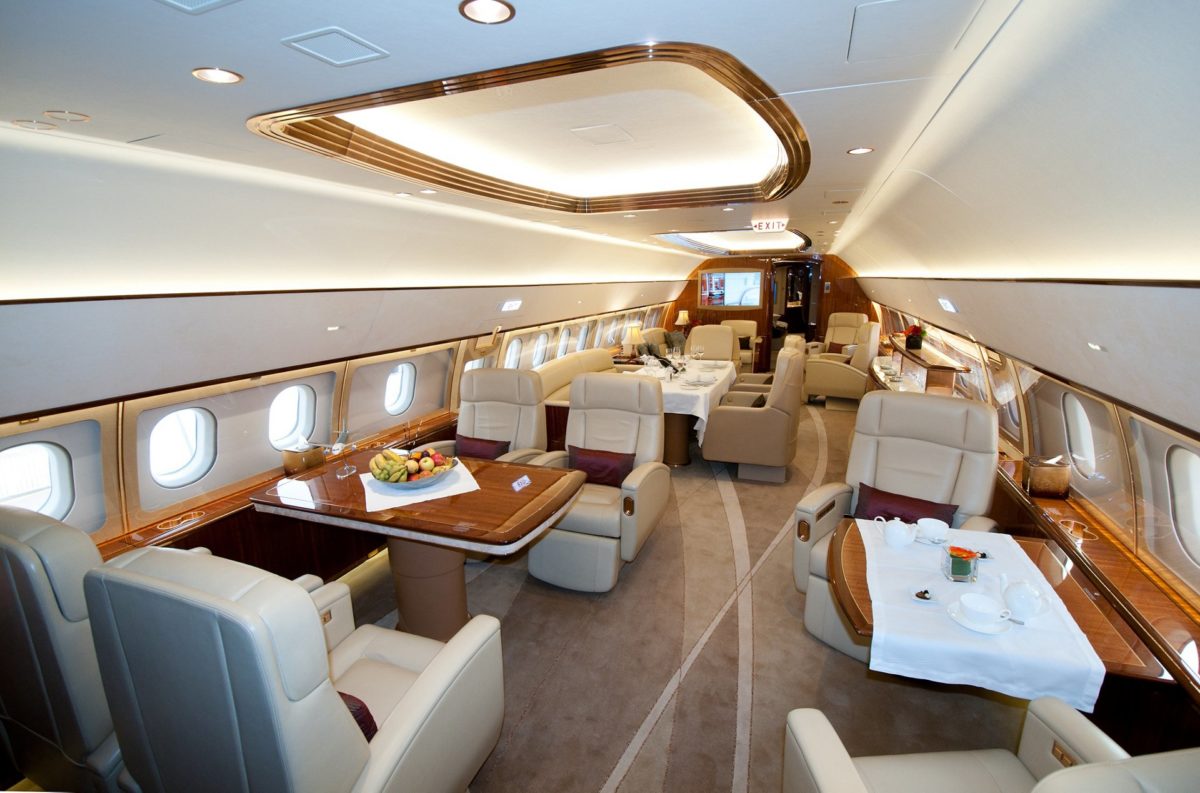 At a price tag of around $25 million, it certainly is pricey for a private jet. But there are folks whose lives take them around the world and might need to do so in style. These include iconic rock band U2, who use a A310 as their own tour jet. Whether entertaining the masses or doing humanitarian work, the A310 allows them to get where they need to be.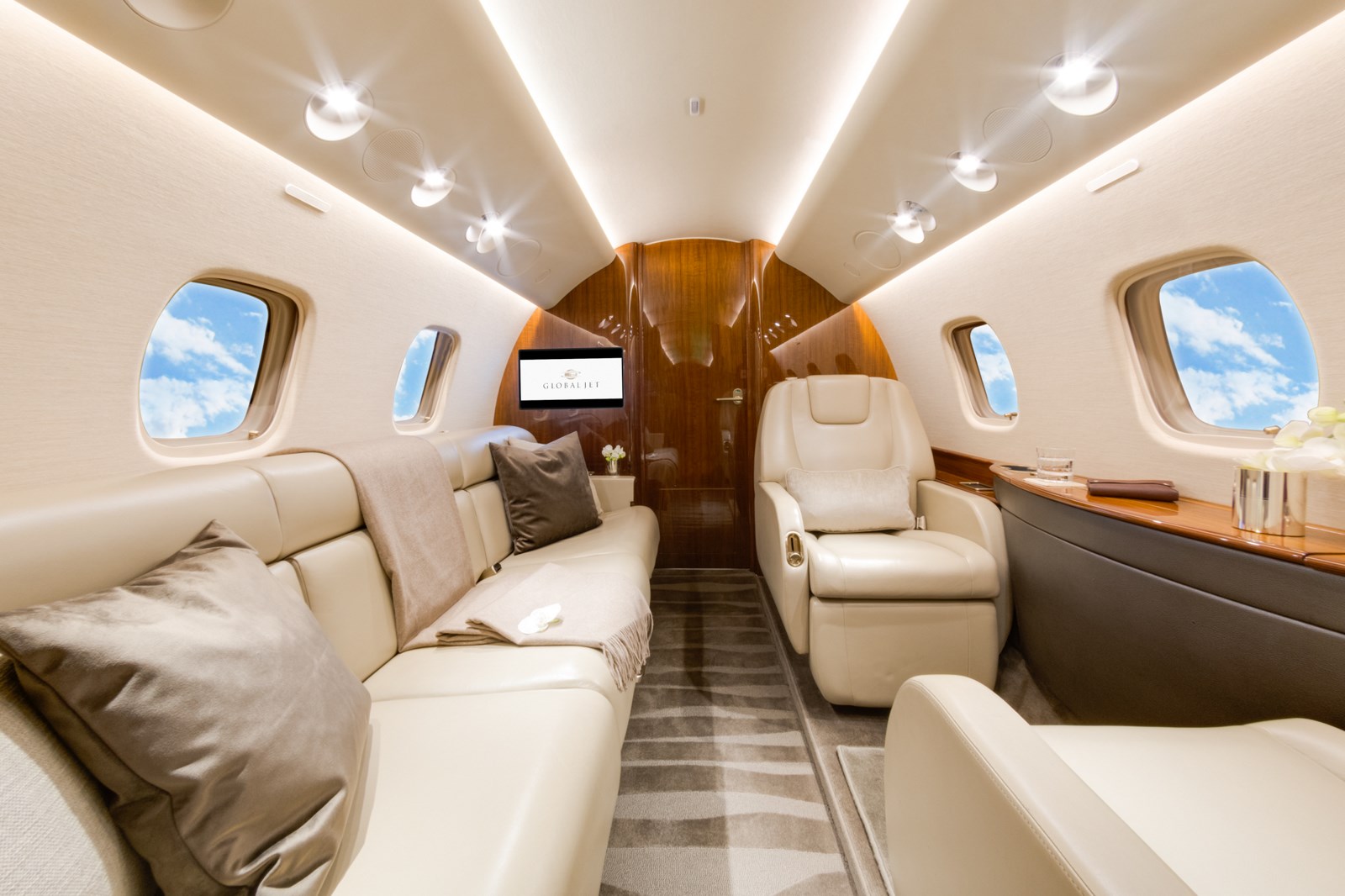 17. Embraer Legacy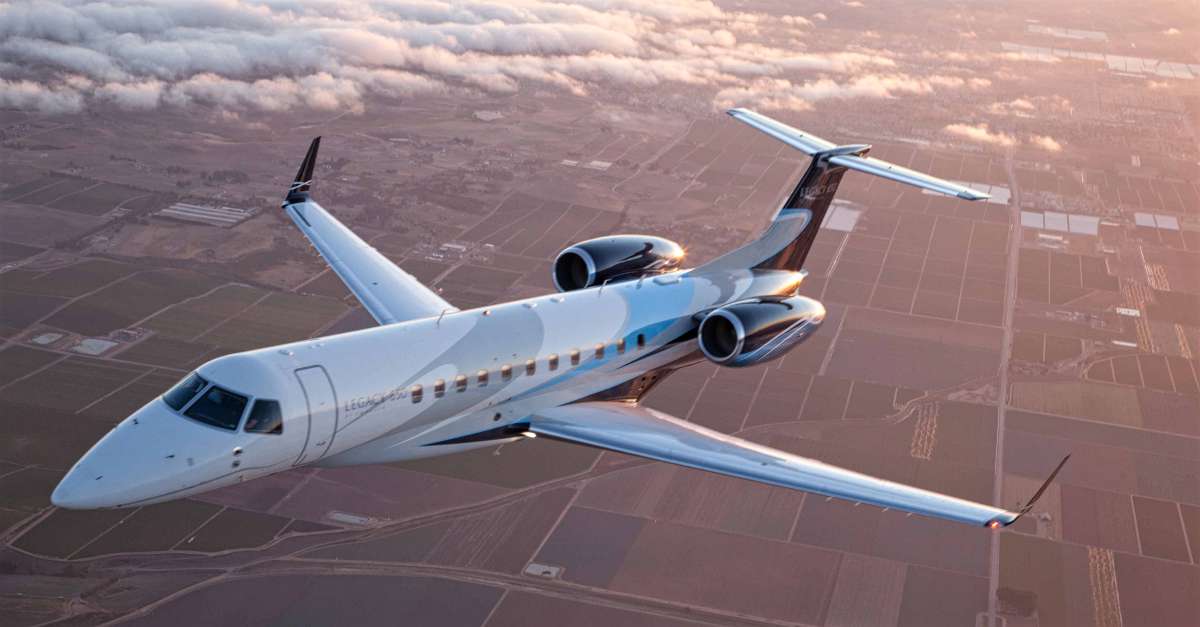 Base Price: $30 Million
Embraer is a Brazilian aircraft manufacturer, and routinely one of the top five largest aircraft makers in the world. They rolled out the Legacy in 2001 with the goal of staking a claim to the mid-sized business jet market. It would seem they've succeeded, with over 260 jets delivered since then.
It's easy to see why. In a competitive market, Embraer managed to produce a jet that could hang with the best of them. Built around two Rolls-Royce AE 3007 engines, the Legacy commands the skies with a top speed of Mach .80 and a range of around 3,400 nautical miles. Supported by Honeywell Primus Elite avionics, this is a serious business jet for serious business people. It also offers private owners the opportunity to create a jet that makes a statement, with a relatively roomy interior as a basis for customization.
Check out the interior on the next slide.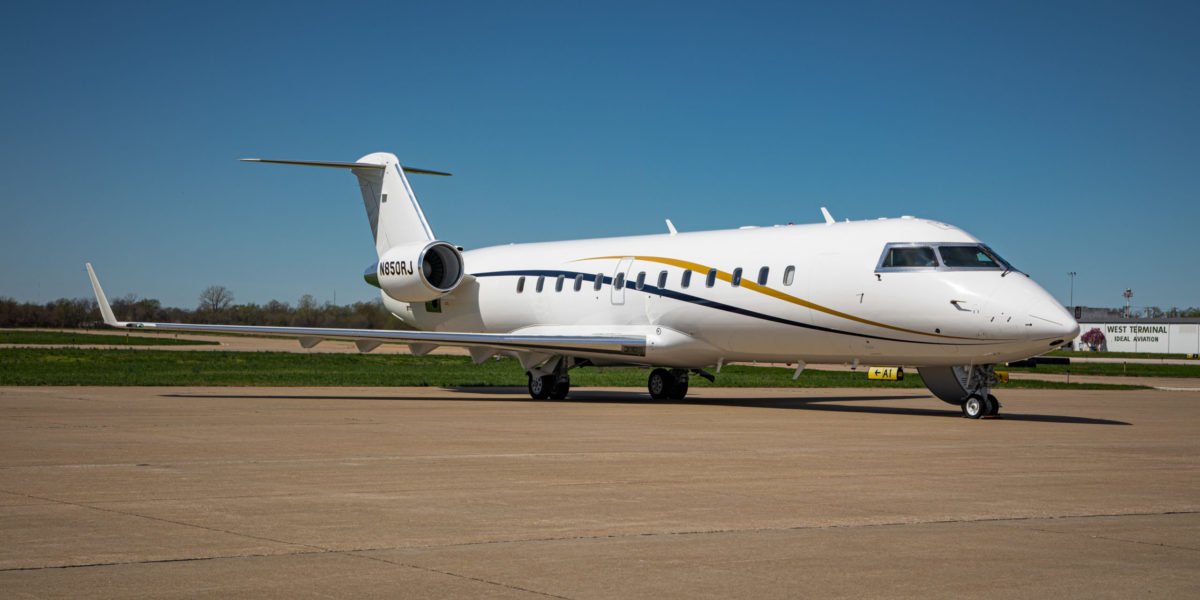 Embraer Legacy Interior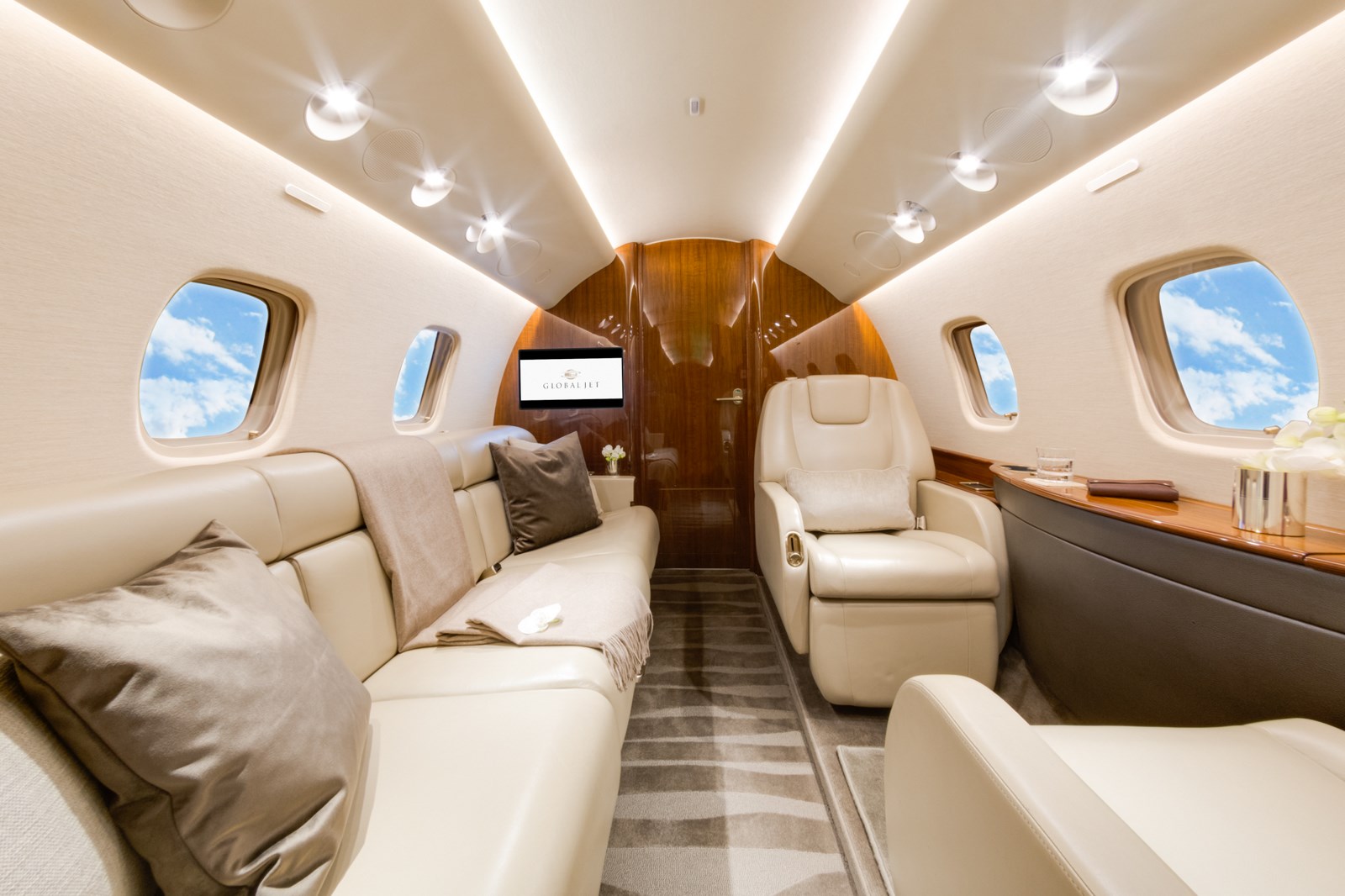 And that potential was realized by one of its most famous customers—action film star Jackie Chan. Known for his incredible skills as both a martial artist and a stuntman, Chan's personal Embraer Legacy is liveried in red and gold, with his name and two twin dragons appearing prominently on the tail and body. Clearly this is a jet for someone living life to the fullest and wanting the world to know.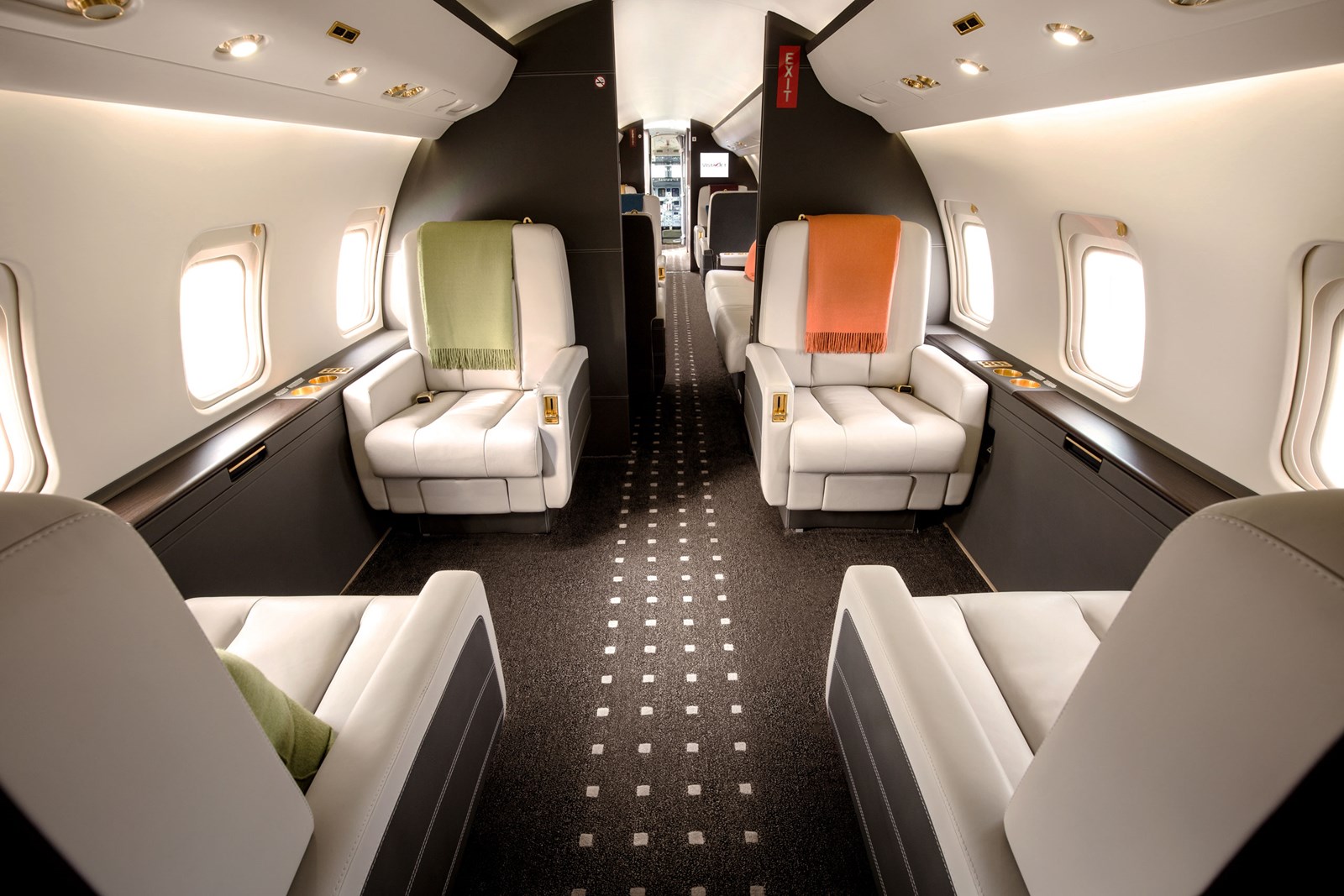 16. Bombardier Challenger 850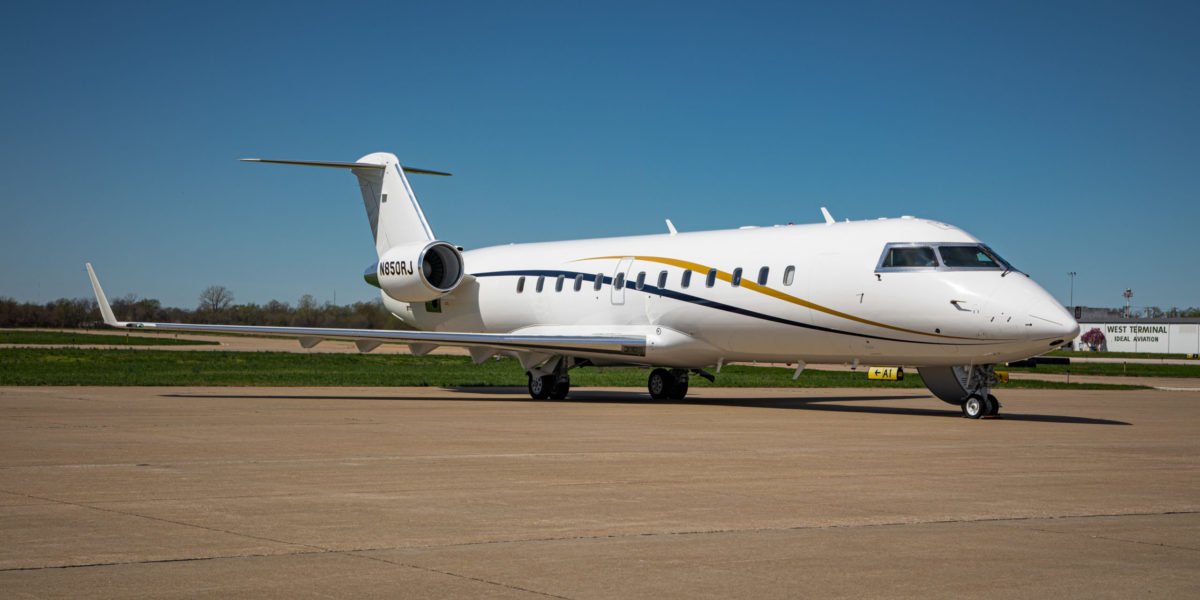 Base Price: $32 Million
The largest mid-sized jet offered by France's Bombardier Aerospace, the Challenger 850 offers both business luxury with transcontinental range and performance. Able to carry 14 passengers for a range of nearly 3,000 nautical miles, the Challenger 850 can attain speeds of up to an impressive Mach .85. Combined with a relatively short landing distance—meaning it can make use of a wider number of runways, the Challenger 850 is an obvious choice for someone looking for a luxury private jet. However, the real secret here is in the cockpit: the avionic include a Rockwell Collins Pro Line 4 six-screen EFIS. Combined with advanced two-screen EICAS and other high-end features, the Challenger 850 may be one of the safest private jets in its factory configuration.
Check out the interior on the next slide.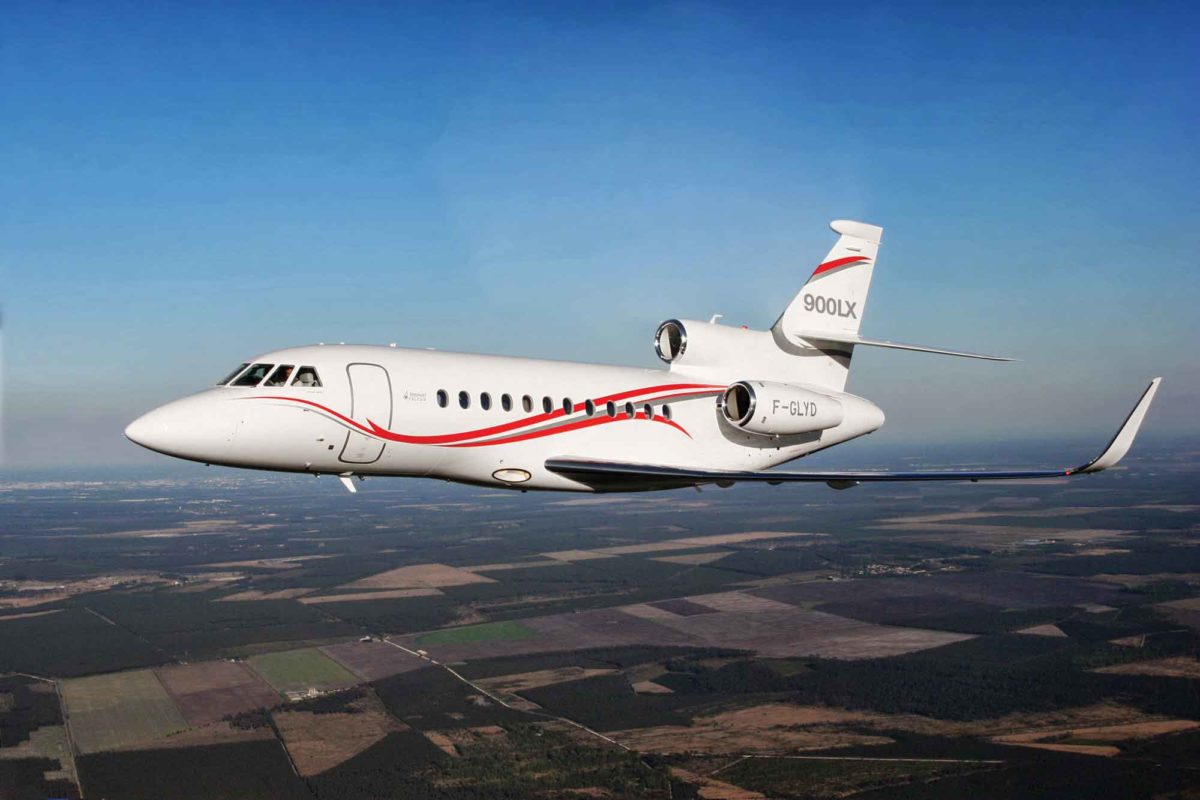 Bombardier Challenger 850 Interior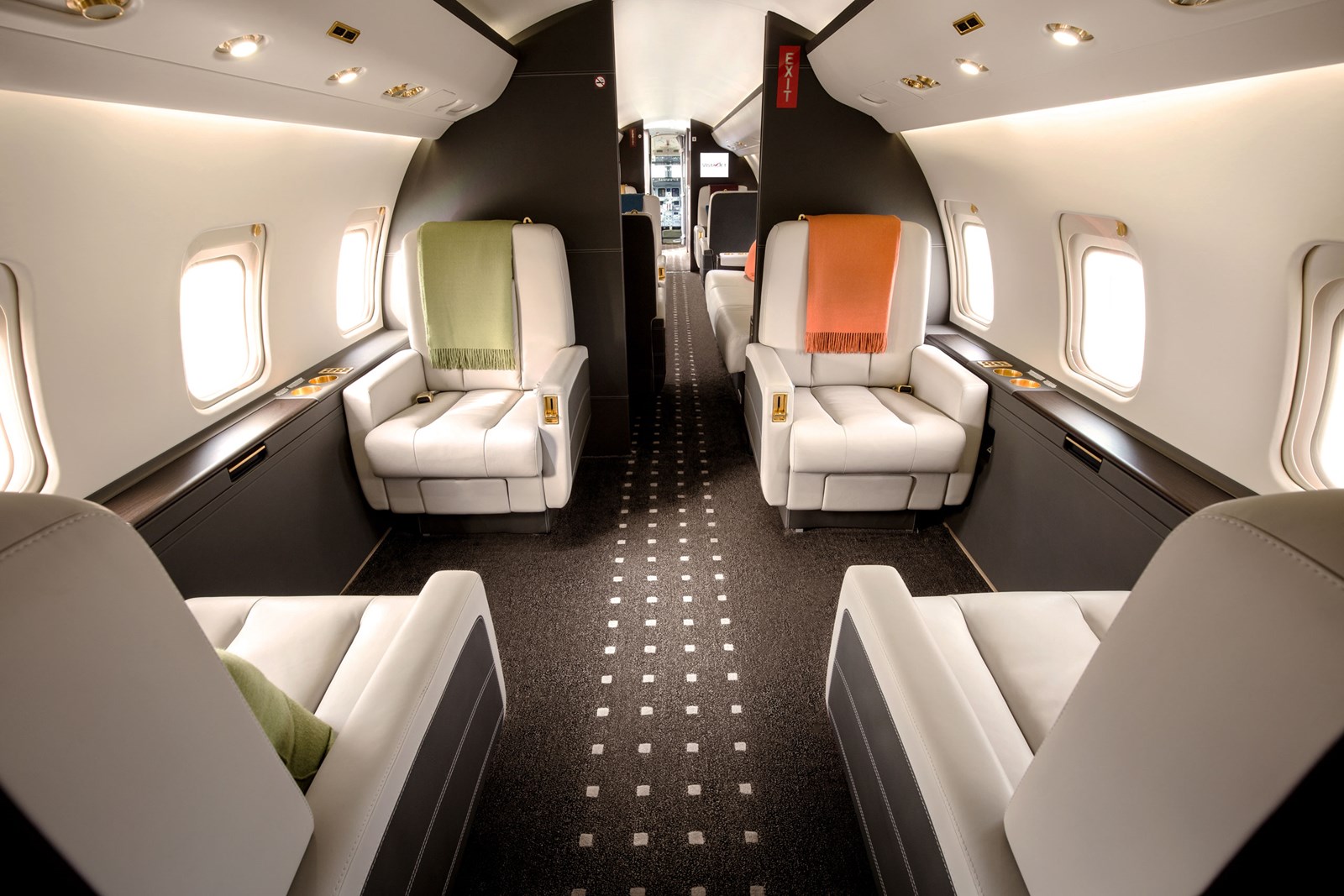 This dynamic approach to performance and avionics makes the Challenger 850 the perfect choice of private jet for hip-hop's reigning power couple. Beyonce Knowles purchased a Challenger 850 as a father's day gift for her husband, rapper and producer Jay-Z. Considering the demands on the pair—performing, writing, producing, numerous business engagement, and the rigors of family life—it makes sense that the first billionaires in hip-hop would select a jet up to the challenge.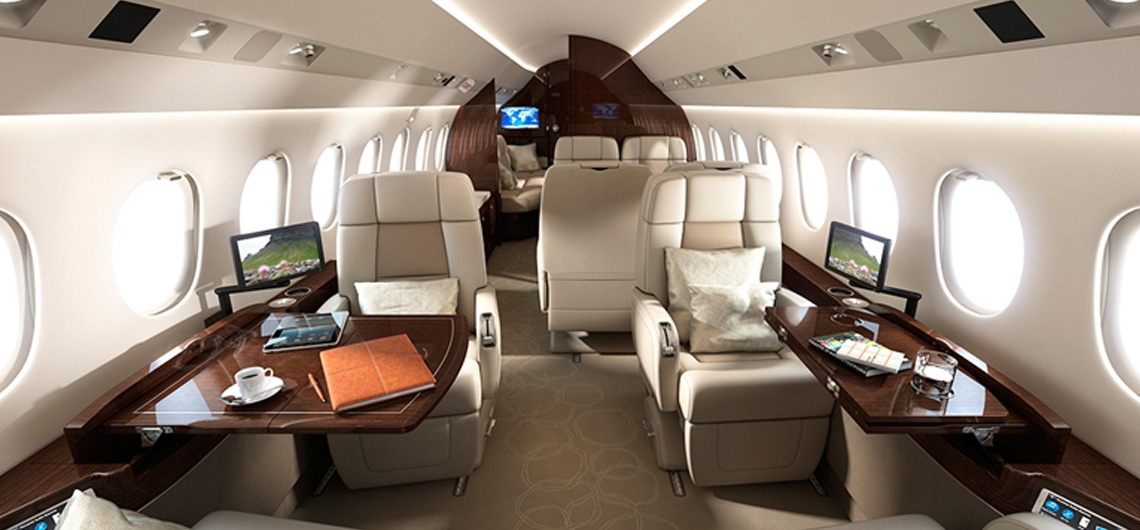 15. Dassault Falcon 900LX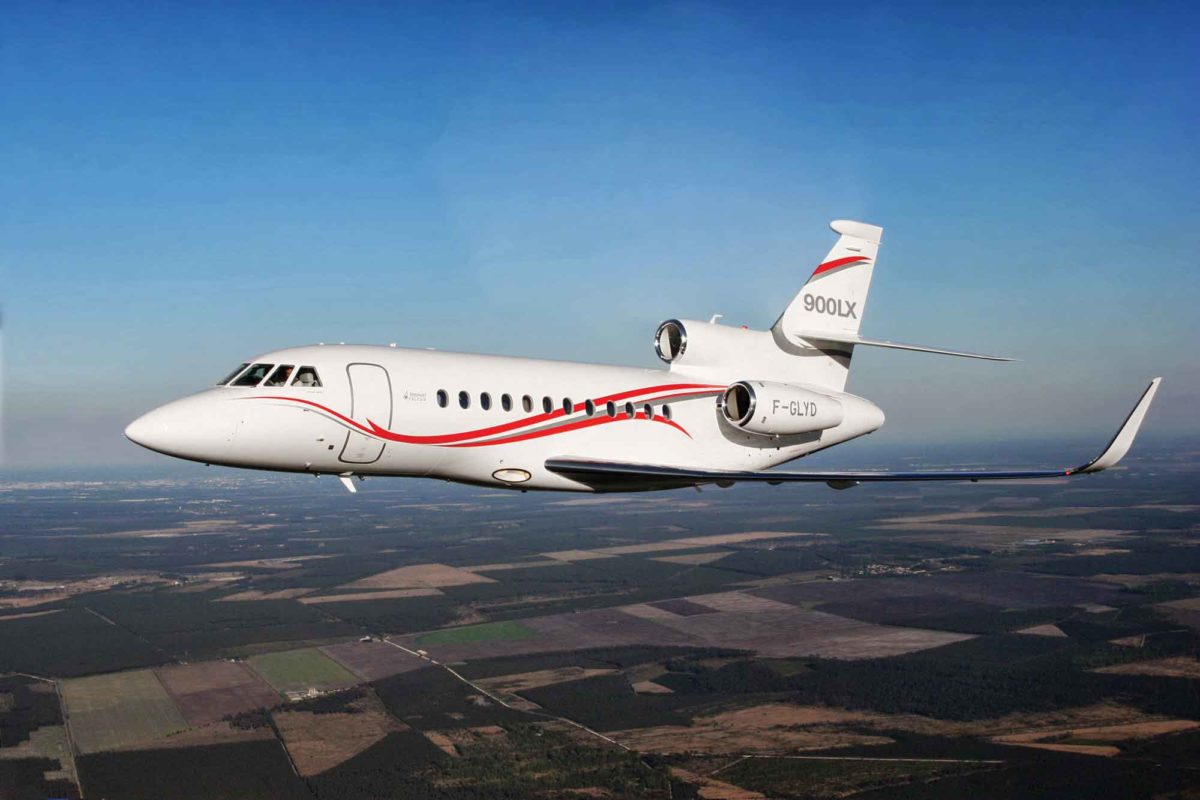 Base Price: $39 Million
Dassault Aviation says of their Falcon series, "every inch is a legend" and that is not marketing hype. The only trijets in production at the time, the S-duct central engine integrated into the tail made the Falcon 900 visually distinct from crowd of smaller business jets.
However, striking as its appearance may be, the performance of the 900LX is far more impressive. Adhering to the dictate that "form follows function" the Falcon 900LX is capable of amazing things. Pushed by three Honeywell TFE731 turbofan engines, the 900LX takes little time in reaching its top speed of . . . somewhere north of Mach .84. The exact numbers for some models are classified, for reasons we'll see later. With an impressive range for a jet of its size—just short of 4,000 nautical miles—and the capacity to carry up to 19 passengers, there's no wonder that the 900LX remains a popular choice for business trips and executive jaunts.
Check out the interior on the next slide.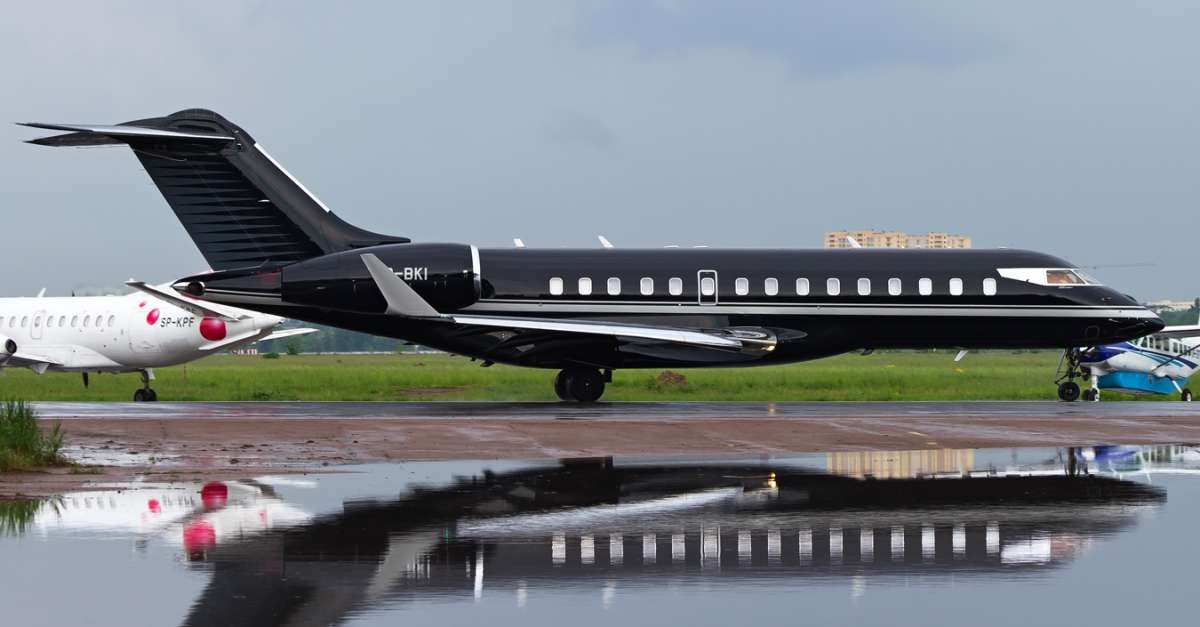 Dassault Falcon 900LX Interior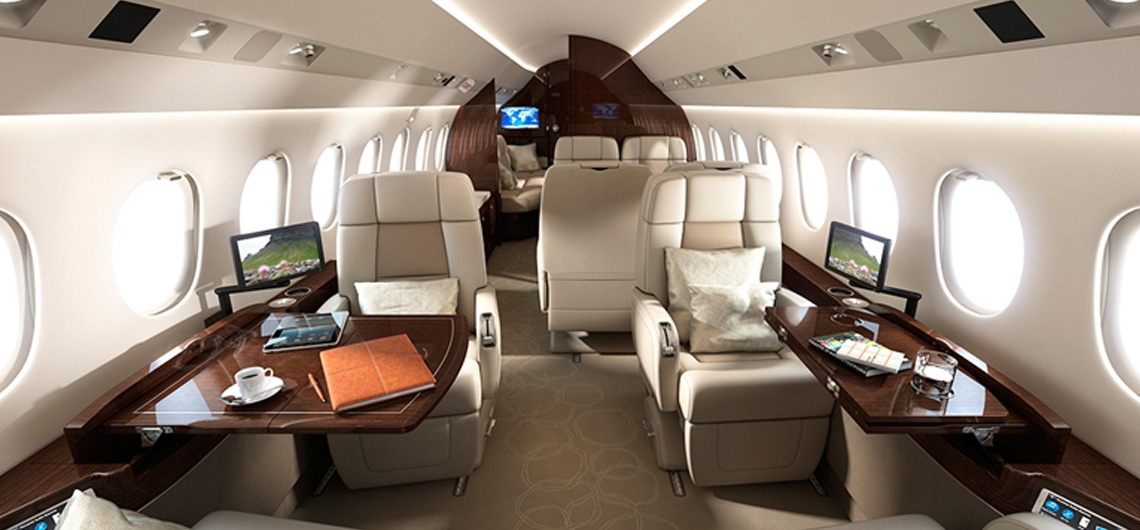 The most famous users of the Falcon 900LX however are the officials and leaders of the French government. The president and other high-ranking folks use the 900LX as their jet of choice for official business—as do dozens of Europe's wealthy elites.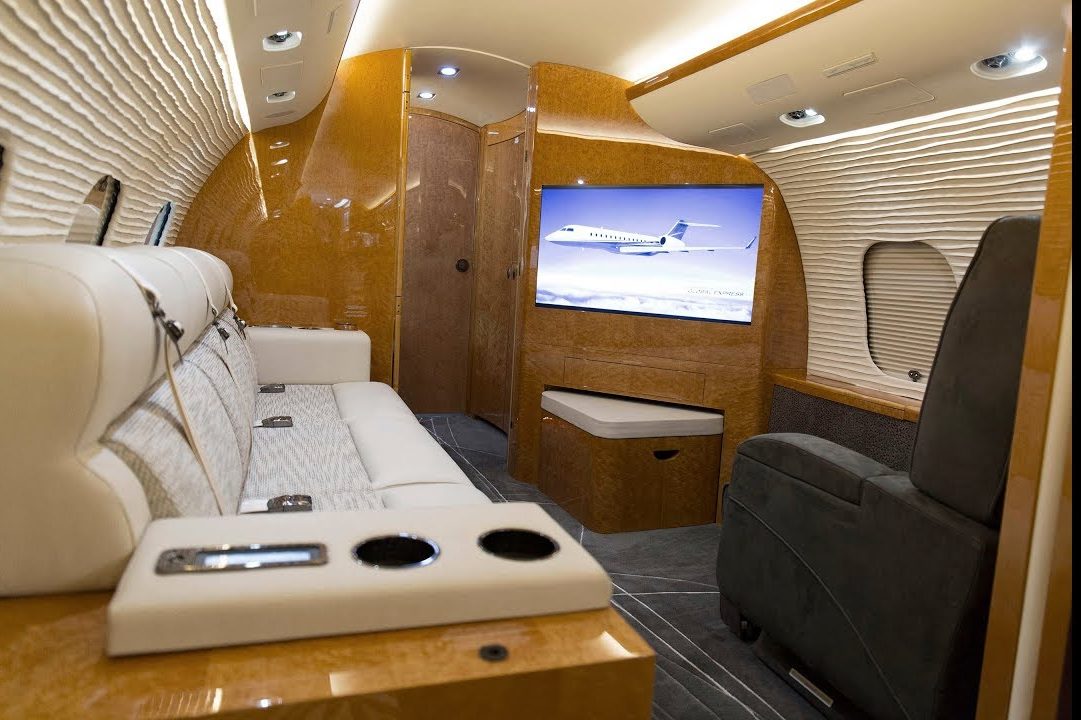 14. Bombardier BD-700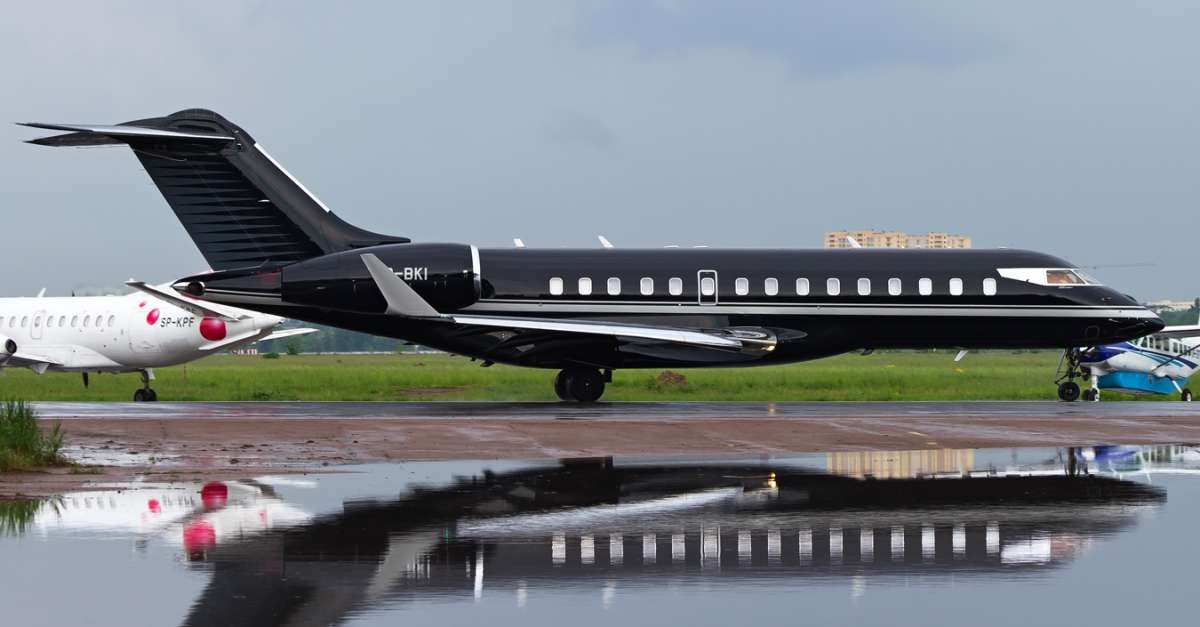 Base Price: $45 Million
Another entry from Bombardier Aerospace, the Canadian-built Global Express is the first ultra long range business jet on this list, and for good reason. This is a private jet designed to take you place, quickly and in style. Powered by two BMW/Rolls-Royce BR-710A-220 turbofan engines, the BD-700 has an impressive range: nearly 7,000 nautical miles.
With a top speed of Mach .80, she's no slouch in that department either. Able to carry up to 13 passengers in standard configuration, the BD-700 remains the fastest long-range business jet in the skies. At with a maximum altitude of over 50,000 feet, it flies well above the competition.
Check out the interior on the next slide.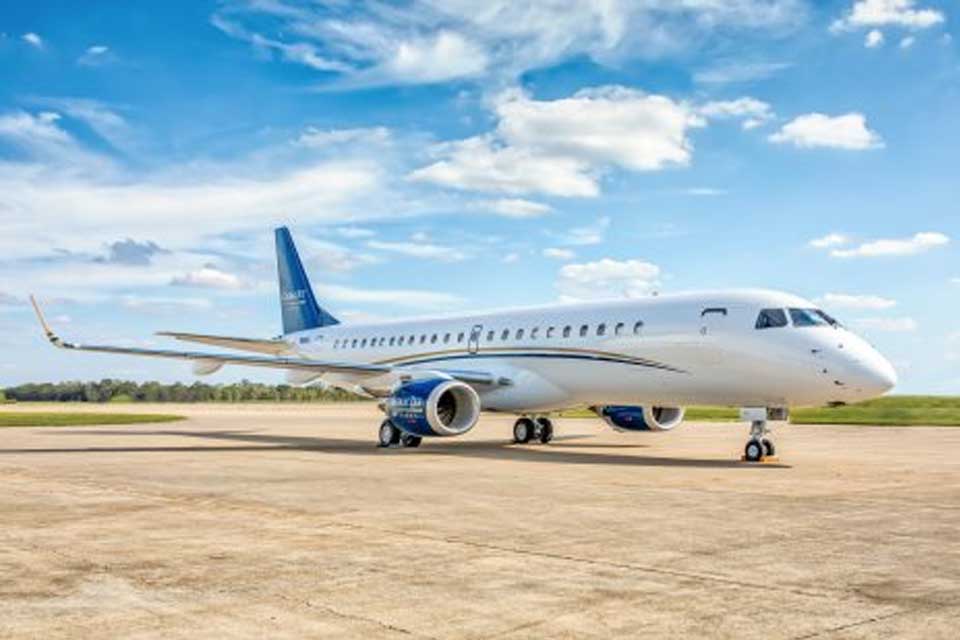 Bombardier BD-700 Interior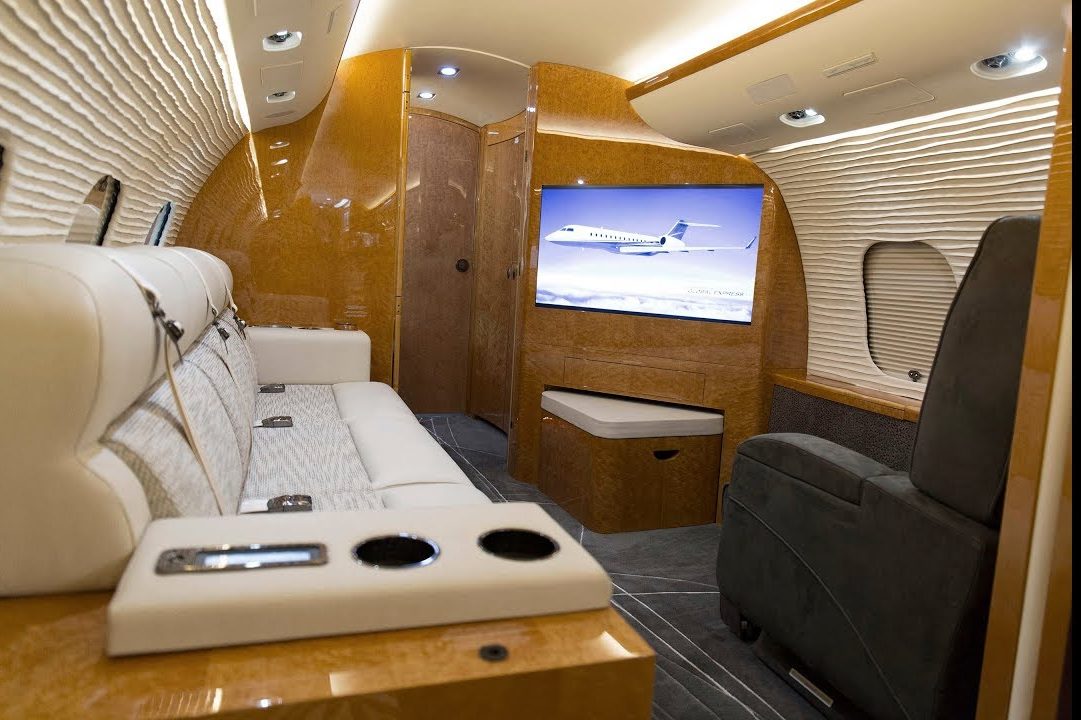 It's hard to imagine that many individuals, no matter how wealthy, need a private jet of this caliber. However one name does stand out: Bill Gates, founder of both Silicon Valley giant Microsoft and humanitarian giant the Bill and Melinda Gates Foundation. In either capacity, Gates's interests span the glob, making the Bombardier BD-700 the perfect choice for his jet-setting activities. So whether he's in California overseeing the next version of Windows or in sub-Saharan Africa working to provide clean drinking water to impoverished communities, the BD-700 is his chosen way to get there.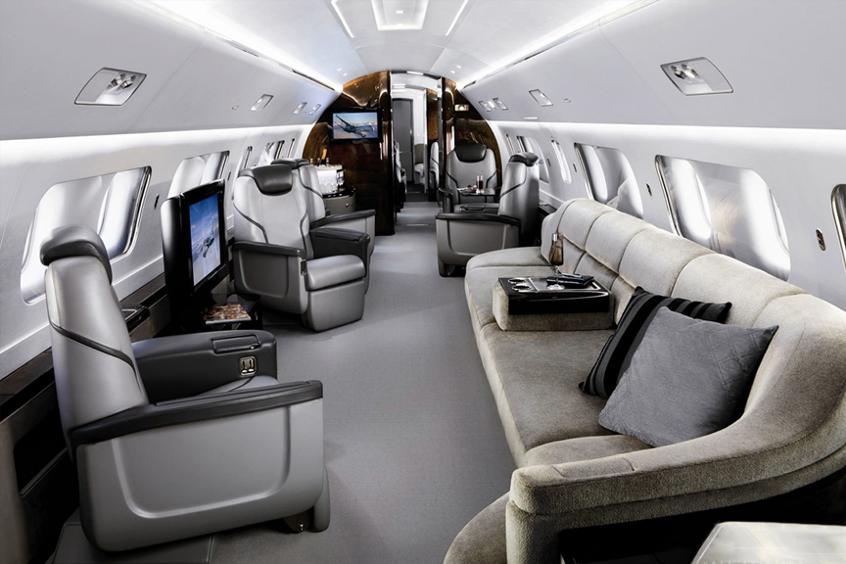 13. Embraer Lineage 1000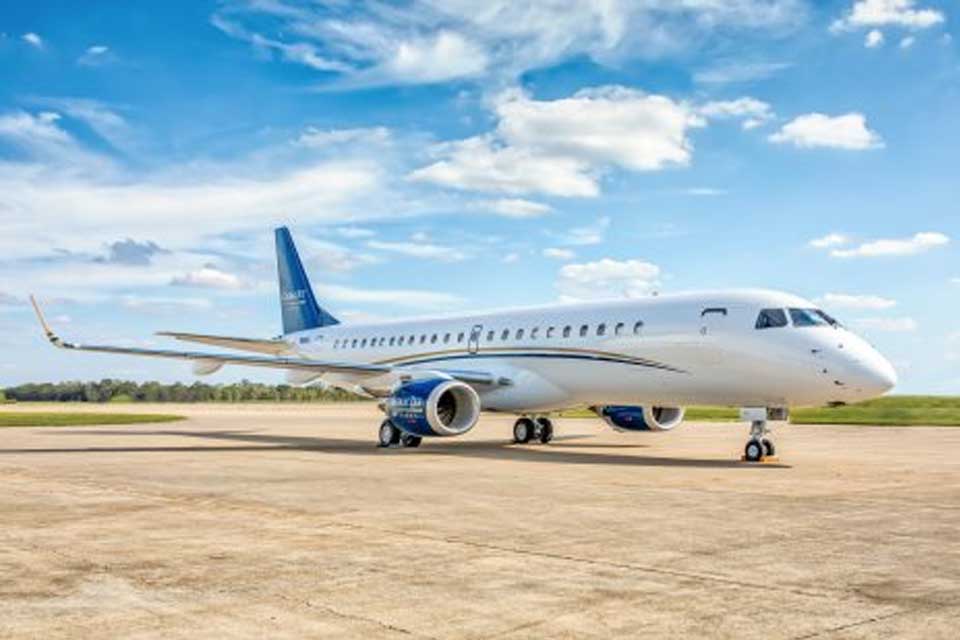 Base Price: $53 Million
Billed as an ultra large business jet liner, the Lineage 1000 is a variant of the Embaear 190 regional jetliner, reconfigured with luxury business travel in mind. Seating 19 people comfortably in the factory configuration, the Lineage 1000 is a relatively exclusive aircraft, with only 21 having been produced since its introduction in 2007. Which is almost a shame, as this business jet offers a number of advantages over its competition. First, the fuselage cross section is wider than other jets in its class, creating more usable interior space. The cabin further divides into five sections, which can be configured in a number of ways; options include a optional bedroom with en suite washroom, a walk in cargo area, and even conference seating. This is all from the factory; with that kind of interior space the sky is the limit for the discerning client.
Check out the interior on the next slide.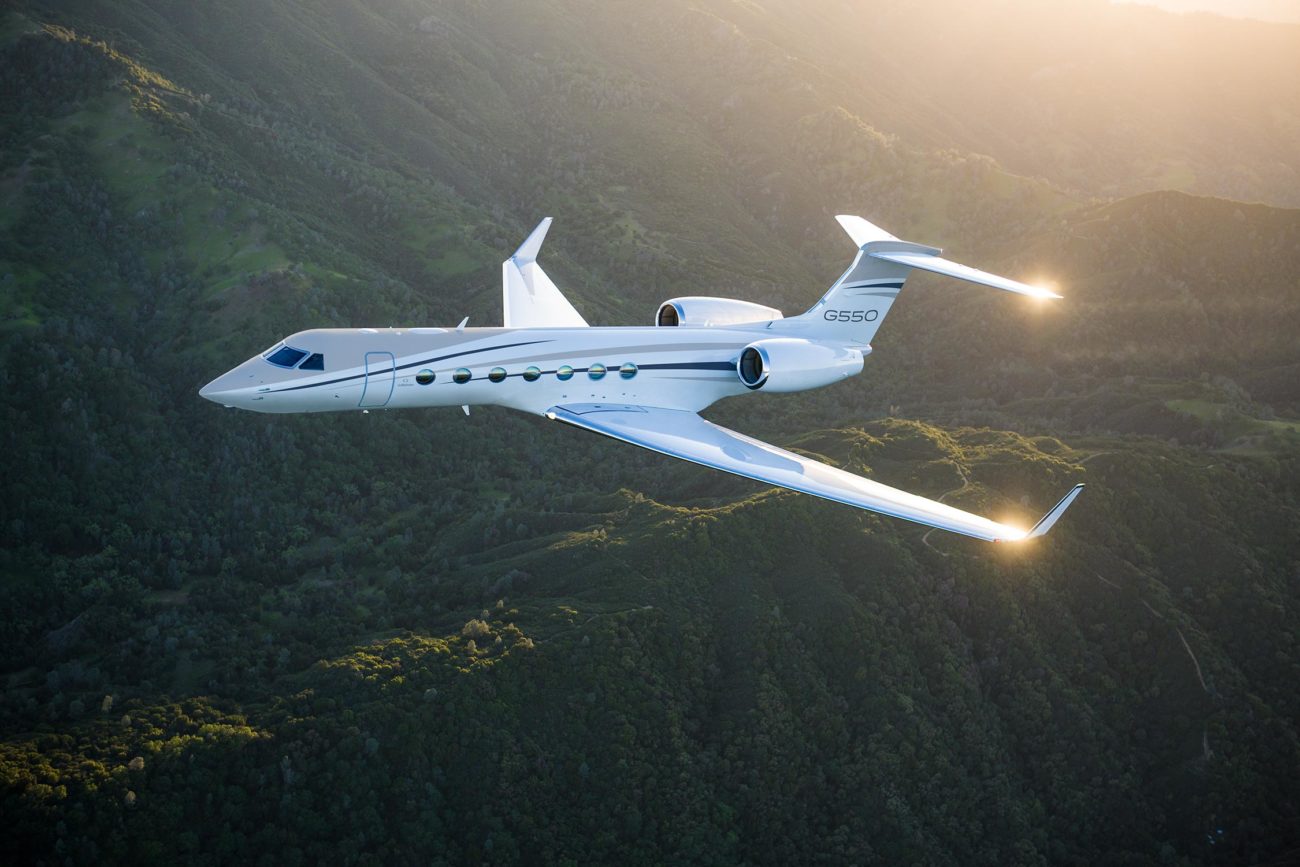 Embraer Legacy 1000 Interior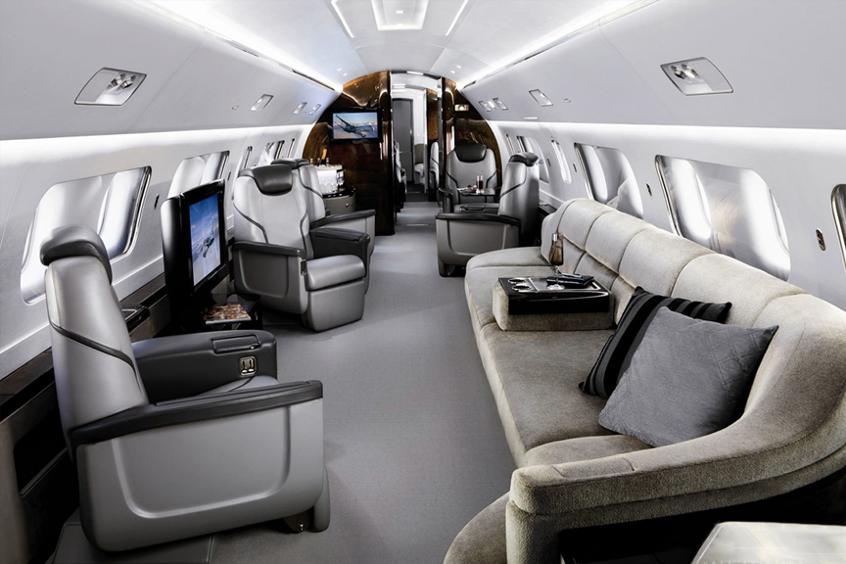 The Lineage 1000 hasn't become the private jet of choice for any celebrities or business magnates that we could find. However, they are popular with exclusive business carriers. Al Jaber Aviation bought the first round of Lineage 1000s back in 2010, with Royal Jet and Falcon Aviation Services following close behind. So while the wealth and connected haven't seen the possibilities offered by this aircraft, you can be sure they will soon.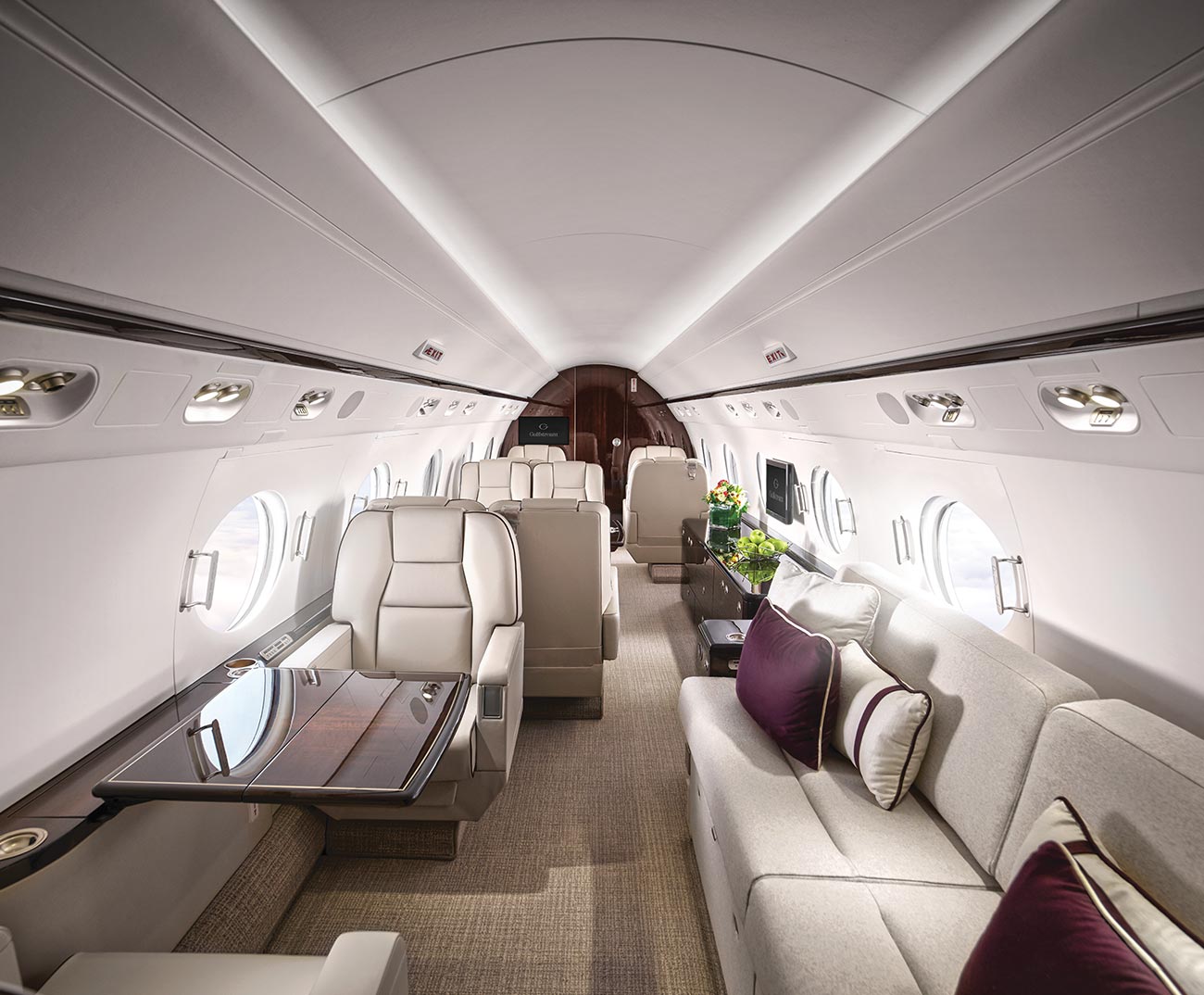 12. Gulfstream G550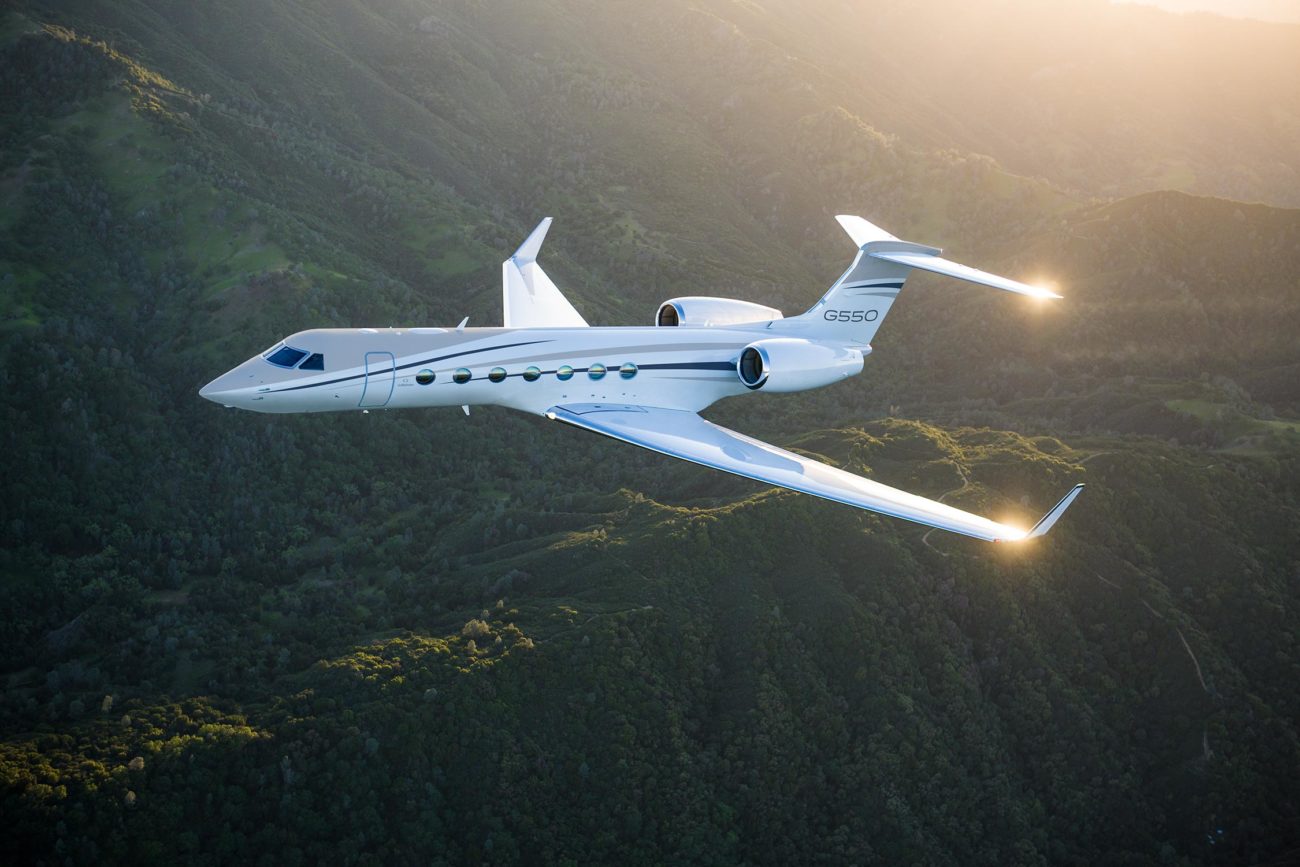 Base Price: $61 Million
Made in the USA at Gulfstream's plant in Savannah, Georgia, the G550 first appeared in 2003 with the goal of providing a business jet for private owners seeking high class transportation. Not surprisingly, given Gulfstream's reputation for quality and innovation, it has met and surpassed that original mark.
The G550 success is, as always, fueled by performance. With a top speed just short of Mach .90 and a range of roughly 6,700 nautical miles, the G550 lacks for nothing when it comes to getting the job done. Able to carry 19 passengers in factory configuration, its twin Rolls-Royce engines guarantee a smooth and reliable ride. The cabin is large enough for customization, allowing high-rolling owners to build in the features they want in a private jet.
Check out the interior on the next slide.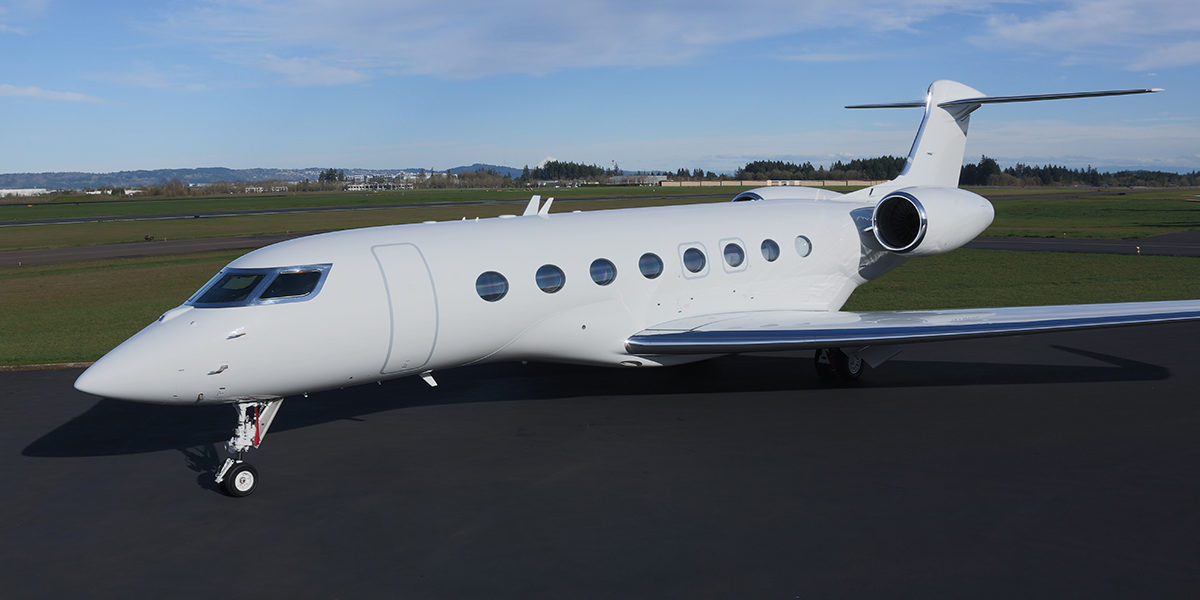 Gulfstream G550 Interior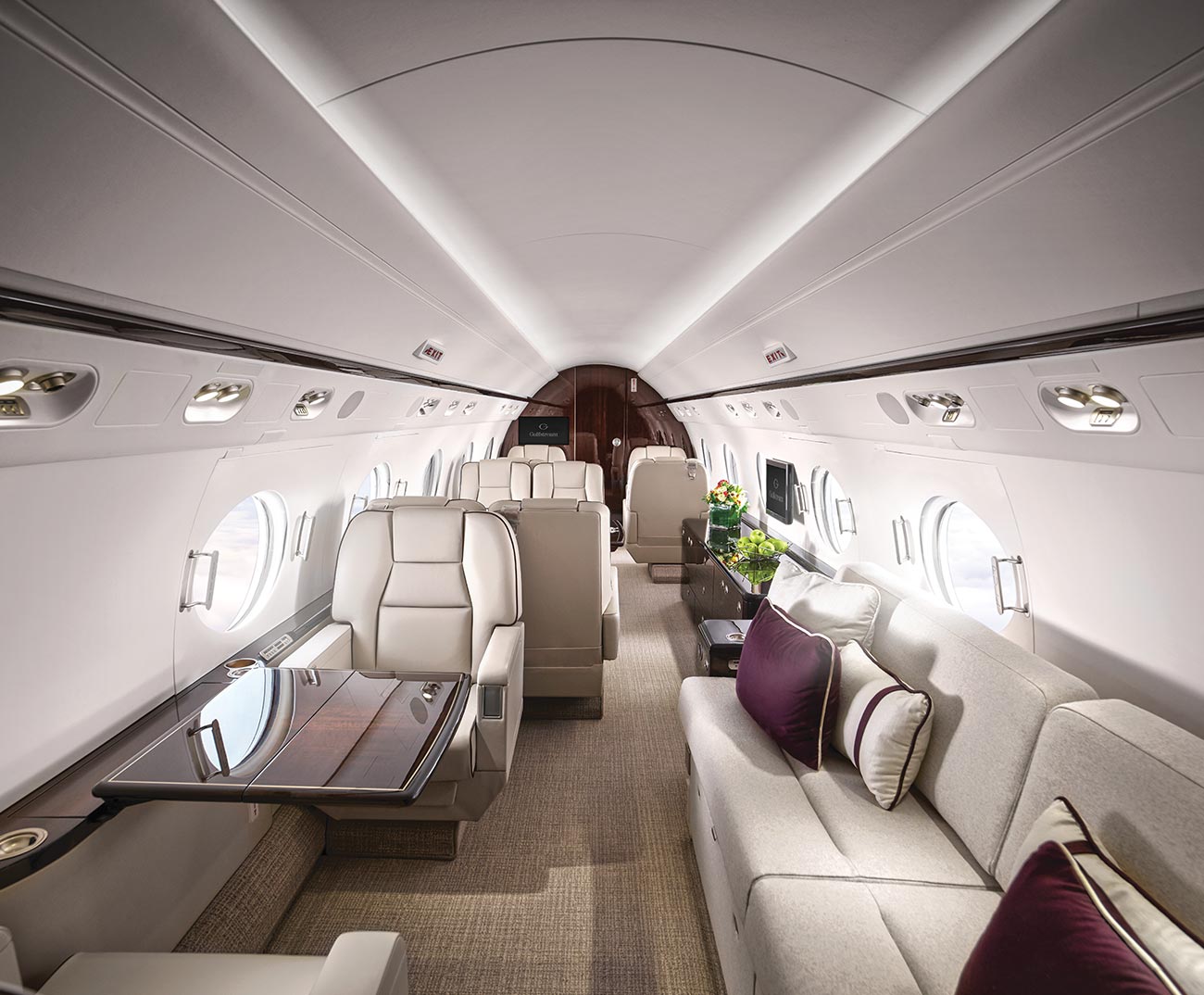 With the G550, Gulfstream certainly succeeded in making a splash in the world of business jets. However, the aircraft also got a lot of attention from an unexpected source. Various militaries from around the world were impressed by the G550's capabilities, and found ways to incorporate the aircraft into their various missions. In military form, the G550 plays a lot of roles: VIP transport, signals intelligence gathering, high altitude research. It speaks to the strengths of Gulfstream's design that it was able to step outside its original role so dramatically.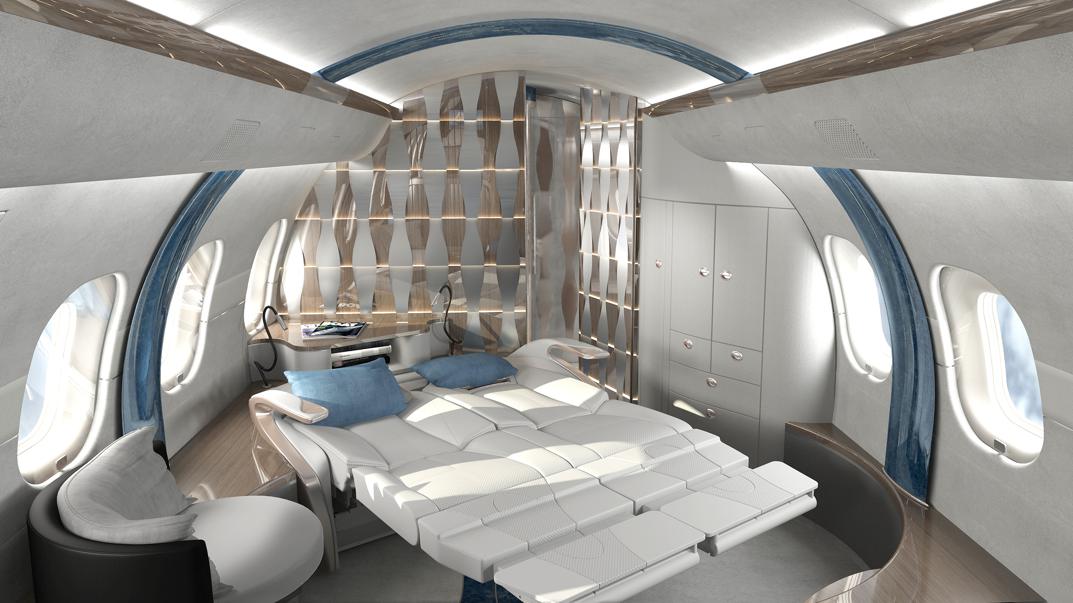 11. Gulfstream G-650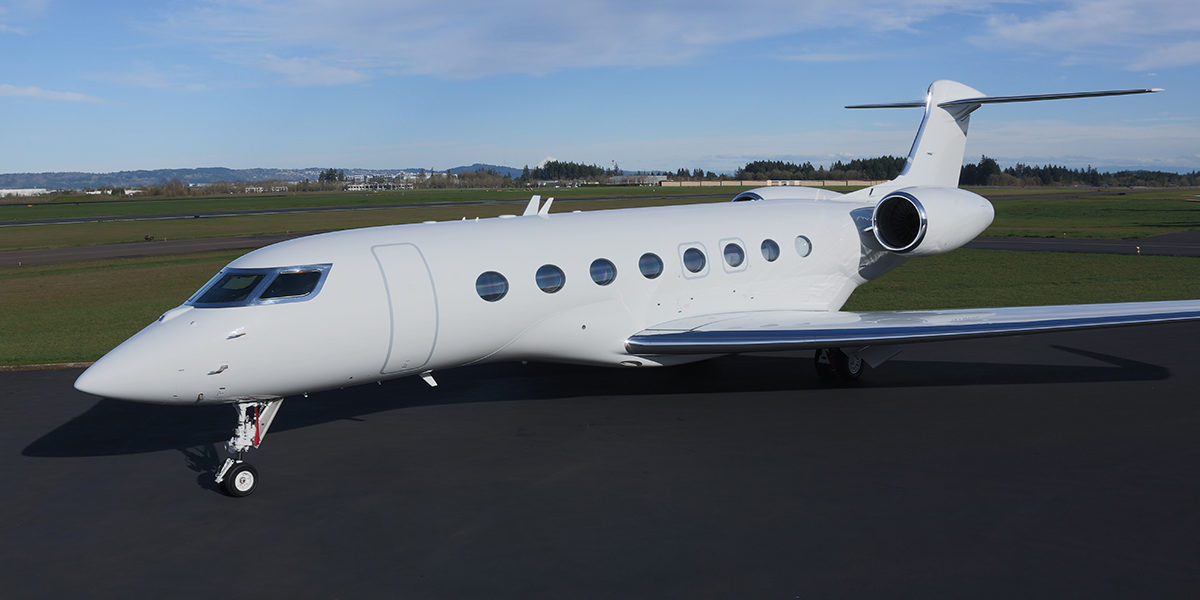 Base Price: $70 Million
The G-650 was designed to be a top quality business jet, and has received accolades as such including the 2014 Collier Trophy for having "strengthened business aviation through significant technological advancements in aircraft performance, cabin comfort, and safety." While available in a number of configurations, all offer an uncompromising approach to building the best that a business jet can be.
The specs speak to an airplane designed to perform: two Rolls-Royce turbofan engines give the bird enough guts to reach a to speed not too far shy of Mach 1. The G-650 also has an impressive range of over 7,000 nautical miles, and cockpit is loaded with features and instrumentation rivalling any in the world.
Check out the interior on the next slide.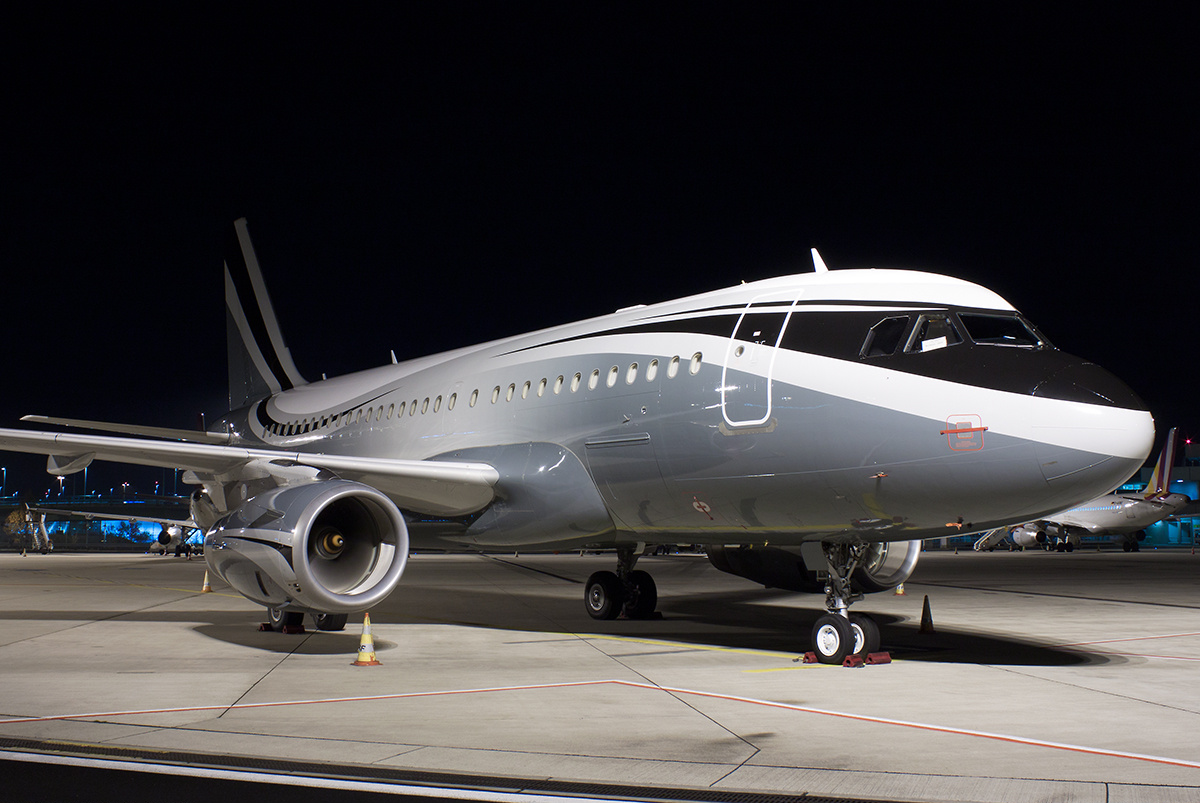 Gulfstream G-650 Interior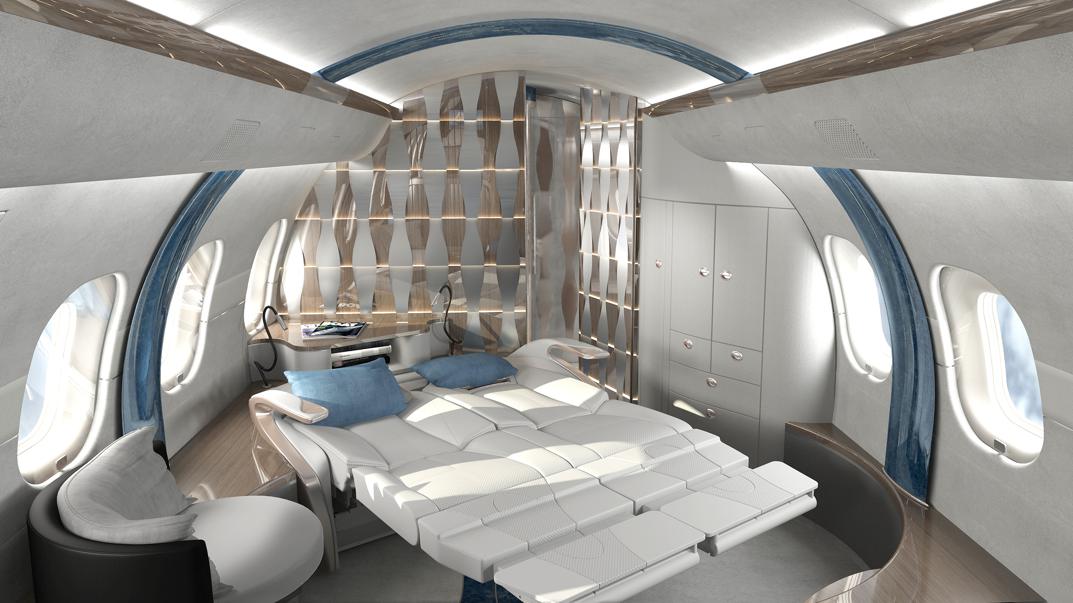 As the basis for a private luxury jet, the Gulfstream G-650 is a flexible choice, giving the owner the opportunity to customize it out of the gate. With 12 floor plans offered by the factory, options abound for either business or pleasure. Possible features include private staterooms, hand-crafted leather furniture, and fine crystal accents. While not as large as some of the other airframes in this list, the G-650 still has enough interior space to shape it into a flying boardroom, a luxury hotel in the sky, or whatever else its lucky owner might imagine in the way of airborne extravagance.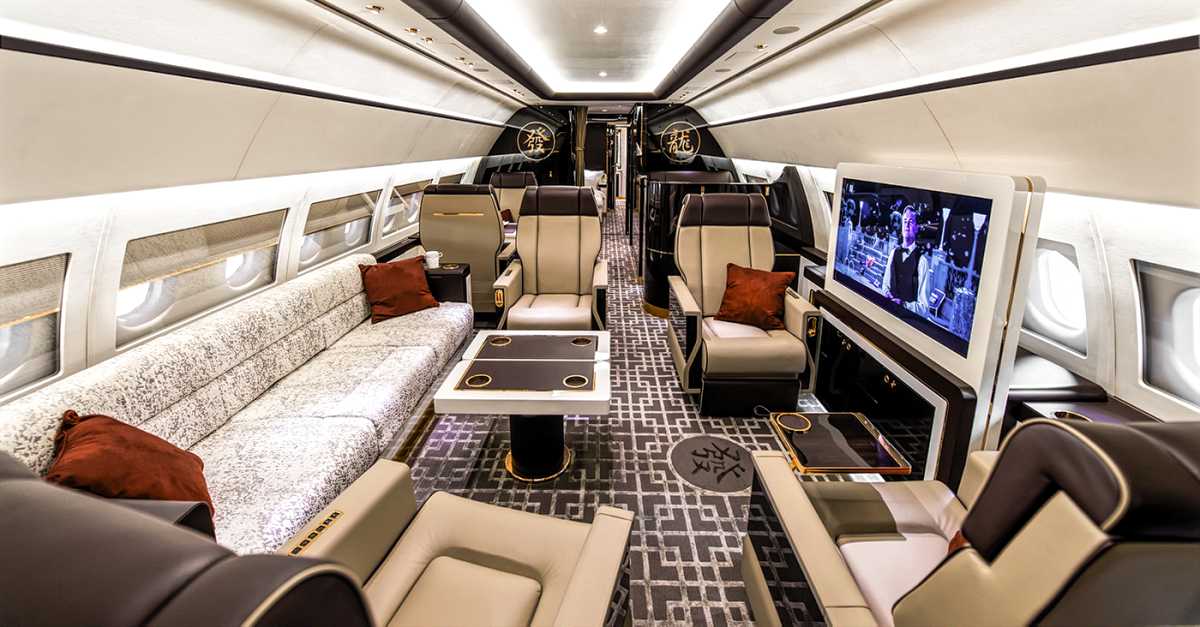 10. Airbus ACJ319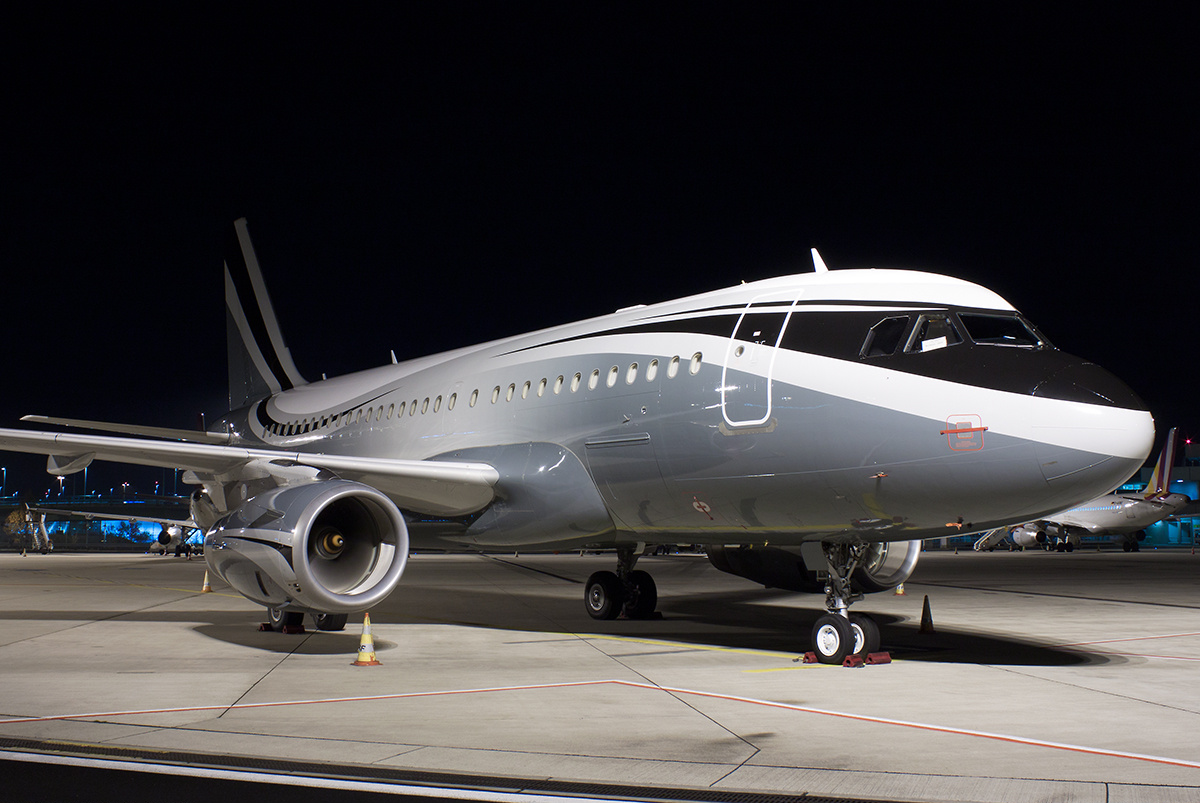 Base Price: $80 million, unless you're a member of the Royal Family
A medium-range commercial passenger jet, the ACJ319 is a multinational effort assembled at plants in both France and Germany with additional production in China. First appearing in 1984, this was one of the aircraft the pioneered digital fly-by-wire systems, which have since become near universal in commercial aircraft.
In that vein, Airbus has continually improved all aspects of the ACJ319 since its initial introduction: avionics, engine, and the addition of winglets in order to improve fuel efficiency. This flexibility and performance extends to its business jet variants, which offer reconfigurability corporate cabins and innumerable luxury features.
Check out the interior on the next slide.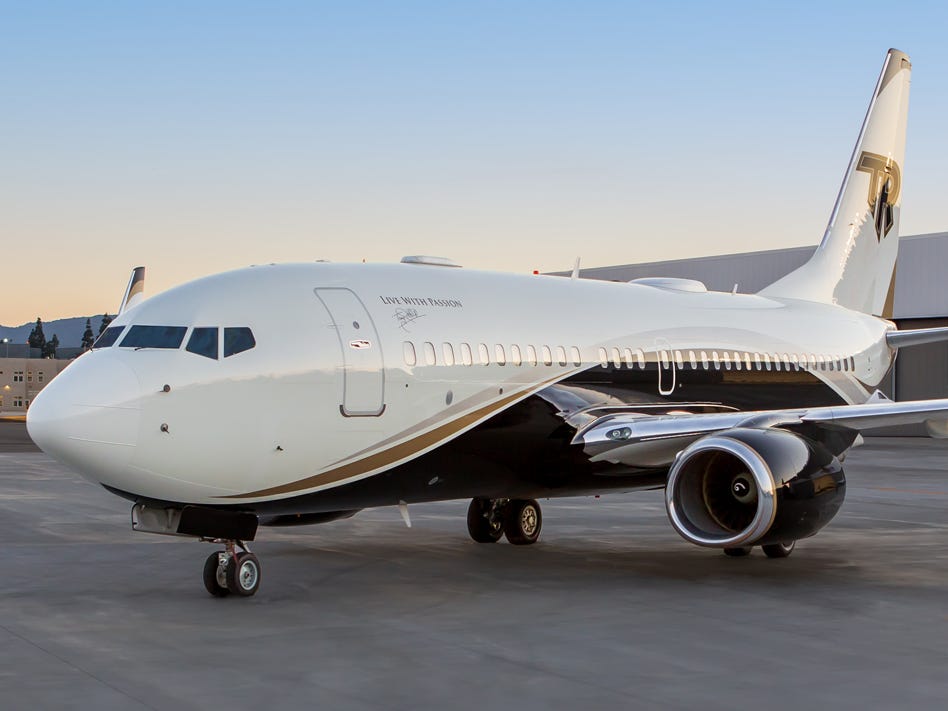 Airbus ACJ319 Interior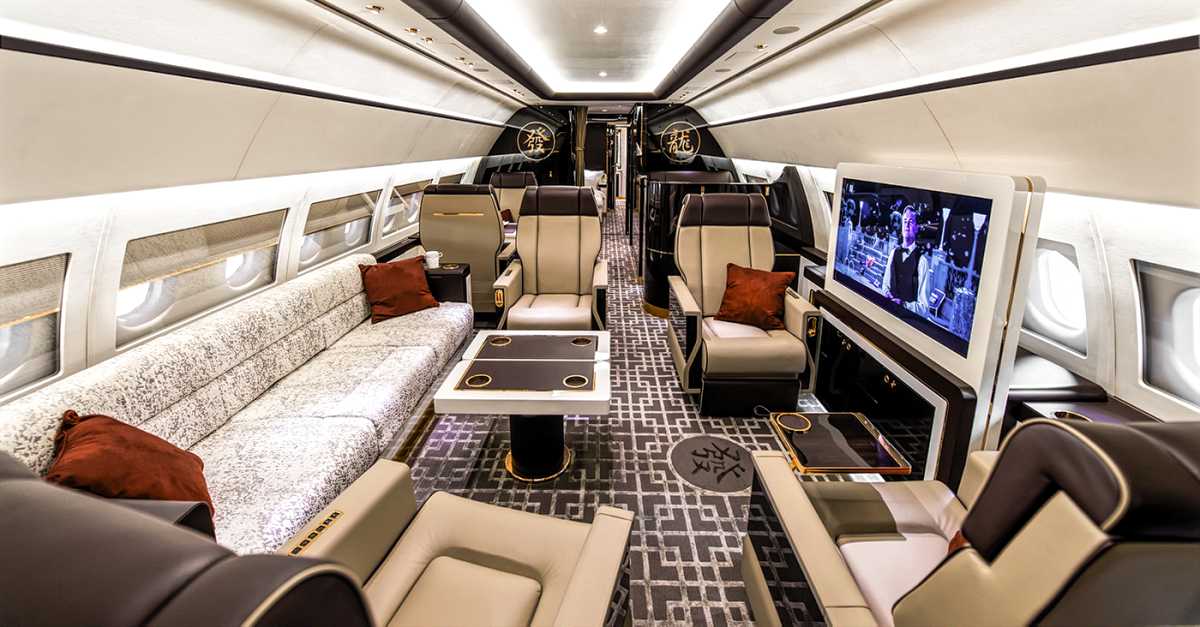 In private hands, the ACJ319 is not only one of the world's most expensive private jets, but one with the most elite clientele: the British Royal Family. This is the aircraft that flies Queen Elizabeth II and her husband Prince Phillip on their international voyages. While we don't have access to their personal ACJ319, reports have it that it is tastefully appointed, including a stateroom with a luxurious bed and a en-suite bathroom. So whether your mission is a business trip, a vacation in the South Pacific, or in the service of your country, you can count on the ACJ319 to get you there in the style you're born to enjoy.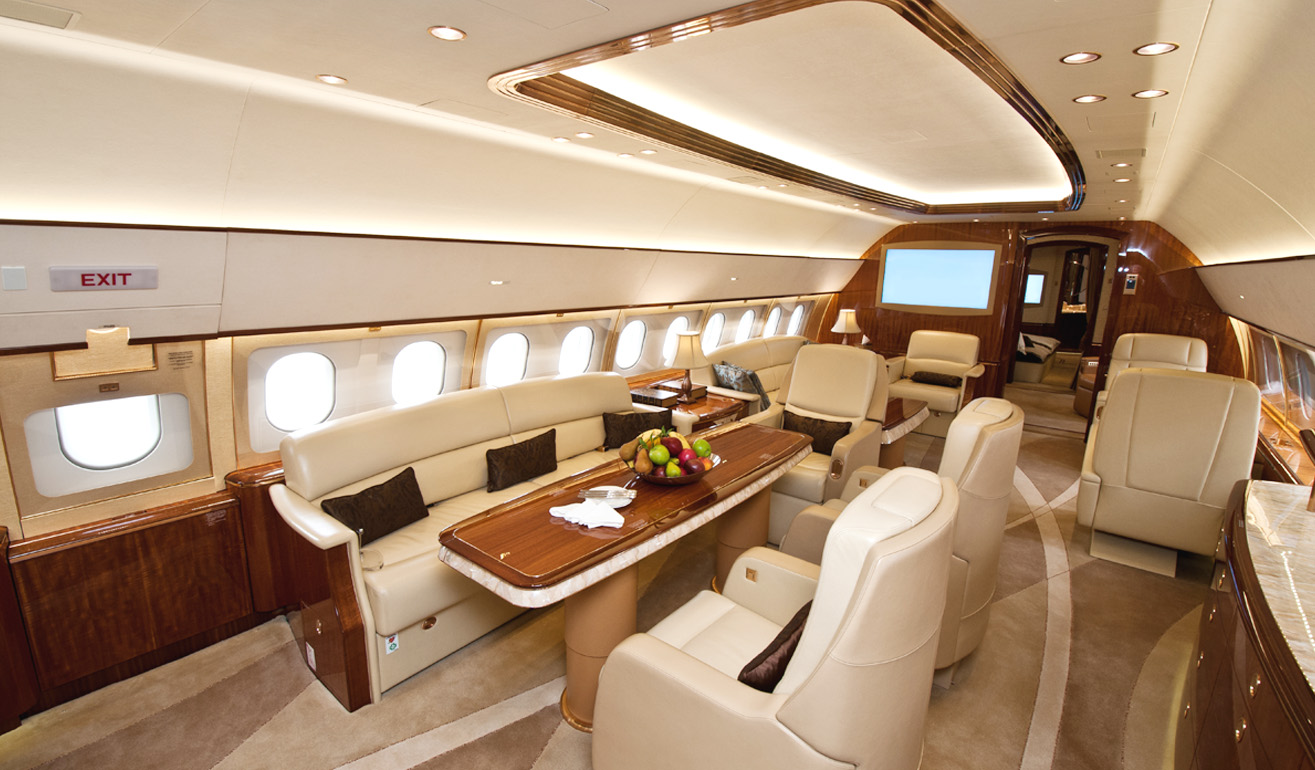 9. Boeing 737 Business Jet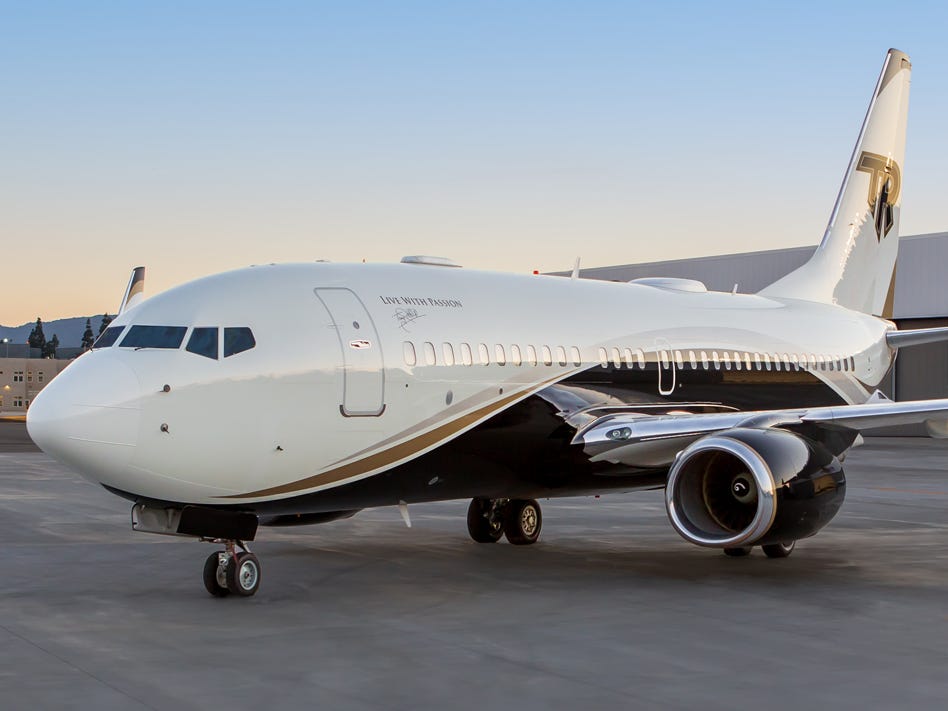 Base Price: $80 Million
With individual aircraft having sold to some of the world's most elite business moguls, Boeing's workhorse jet rises to luxurious heights when in private hands. In it's basic configuration, it's able to carry up to 19 passengers for up to 12 hours before refuelling, the 737 is also capable of reaching an impressive top speed of Mach .80. Operated around the world by governments, airlines, and private individuals seeking to balance performance and style, the 737 will be a feature in the skies for a long time to come.
Check out the interior on the next slide.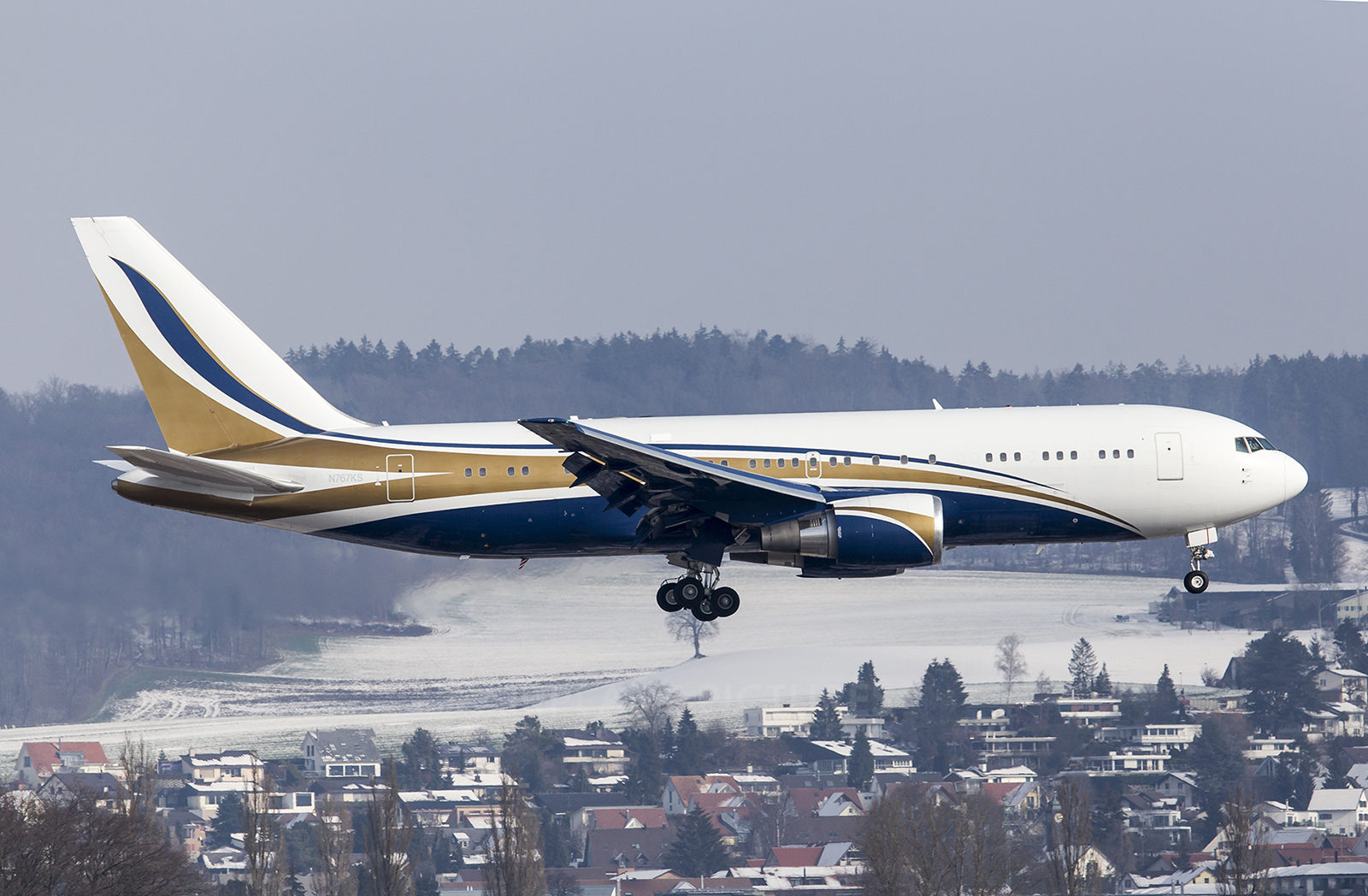 Boeing 737 Business Jet Interior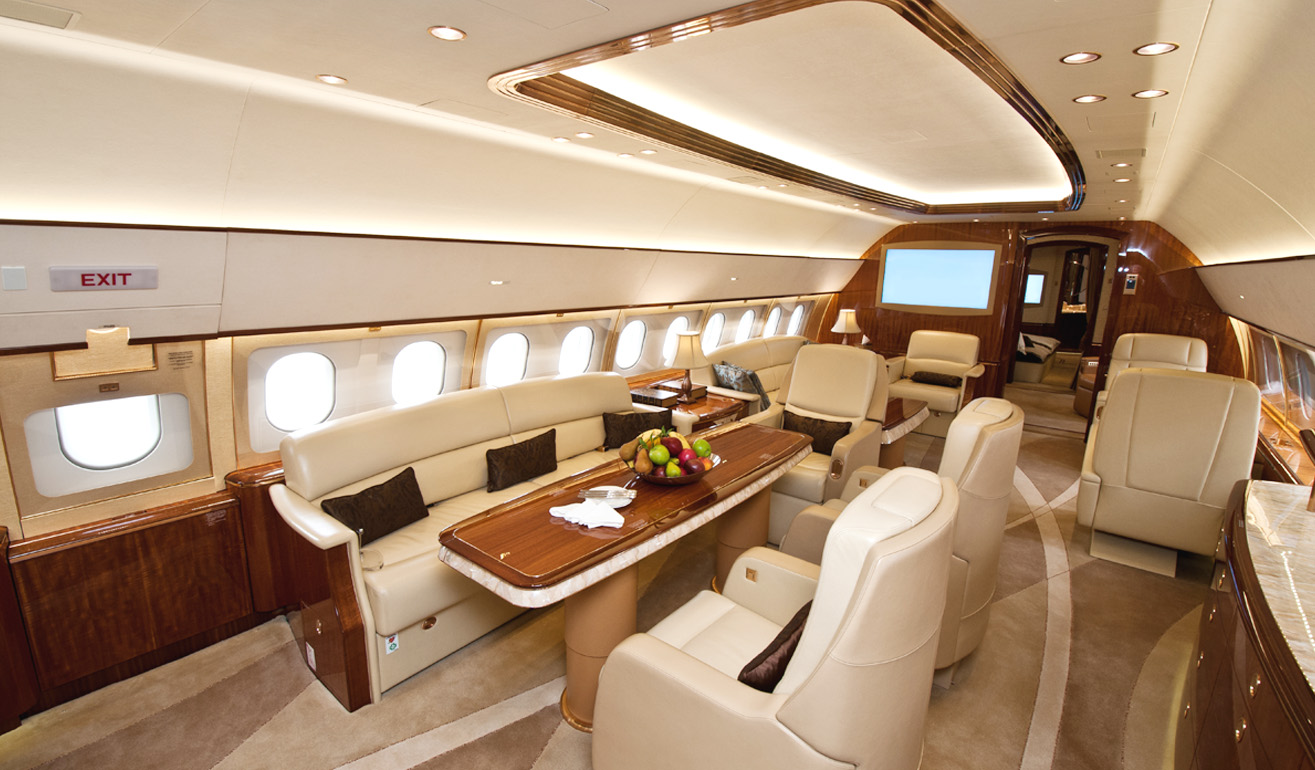 One example we were lucky enough to see featured a conference room that any board of directors would be proud of, filled with state-of-the-art business oriented IT and luxury furniture. A high-tech communications array allows business movers and shakers to stay in command of their operations around the world whilst in flight. The private stateroom offered an en-suite bath and a king sized bed, and the kitchen features a wine cooler for high end entertaining. When in doubt, this jet erred on the side of luxury and style, but kept the business of doing business firmly in mind.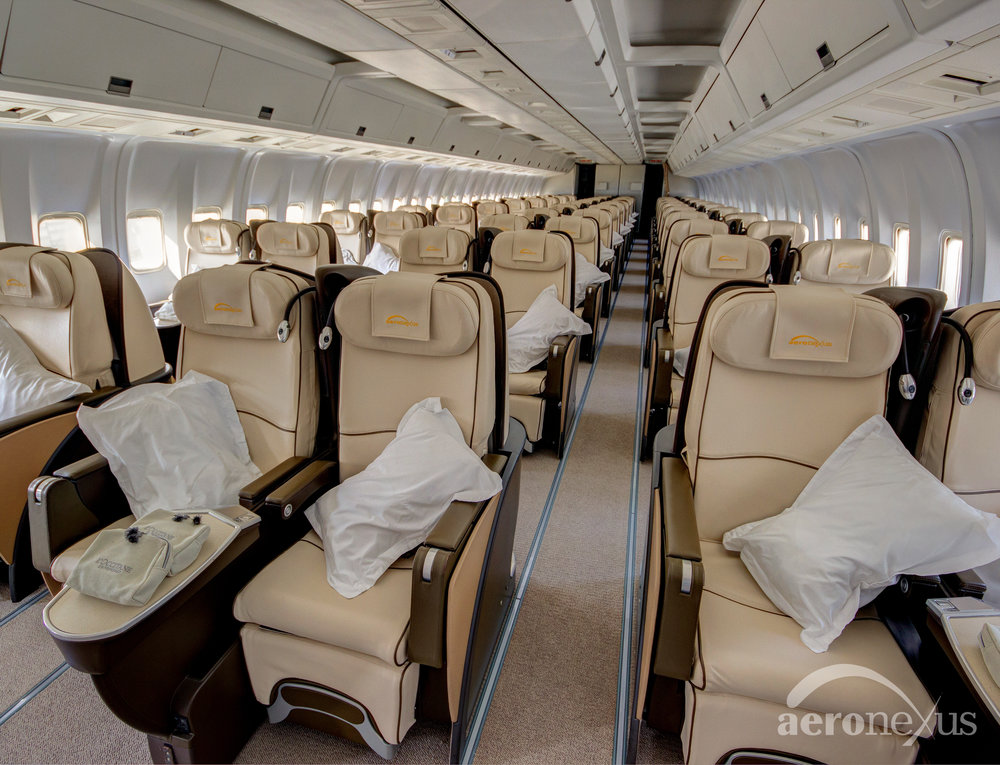 8. Boeing 767-200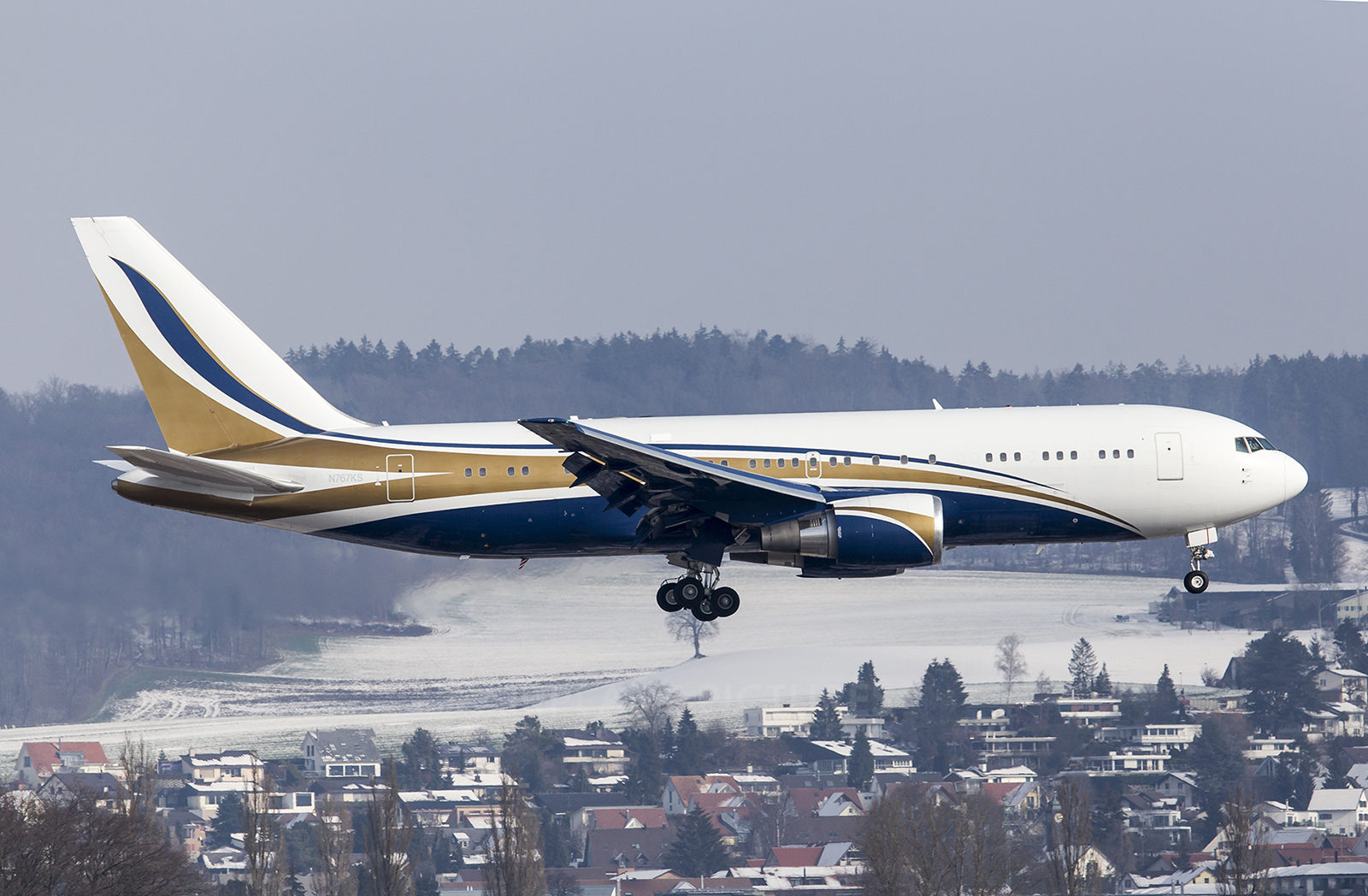 Base Price: $82 Million
Boeing is the most iconic American aviation company, and it makes sense that their aircraft would make plenty of appearances on a list of the worlds' most expensive private jets. The 767-200 was the original model of 767 to enter commercial service—and by original, we do mean "classic". The first twin-engine aircraft to operate trans-Atlantic under the revised ETOPS flight rules in 1985. And its classic status shows in its diversity: there are around 50 possible passenger and freighter configurations in commercial service, showcasing the diverse capabilities of the airframe. And this versatility makes it an ideal choice for a private jet, for those with money to spend. The relatively spacious interior means that there's plenty of room to play, imagine, and create the flying space of your dreams.
Check out the interior on the next slide.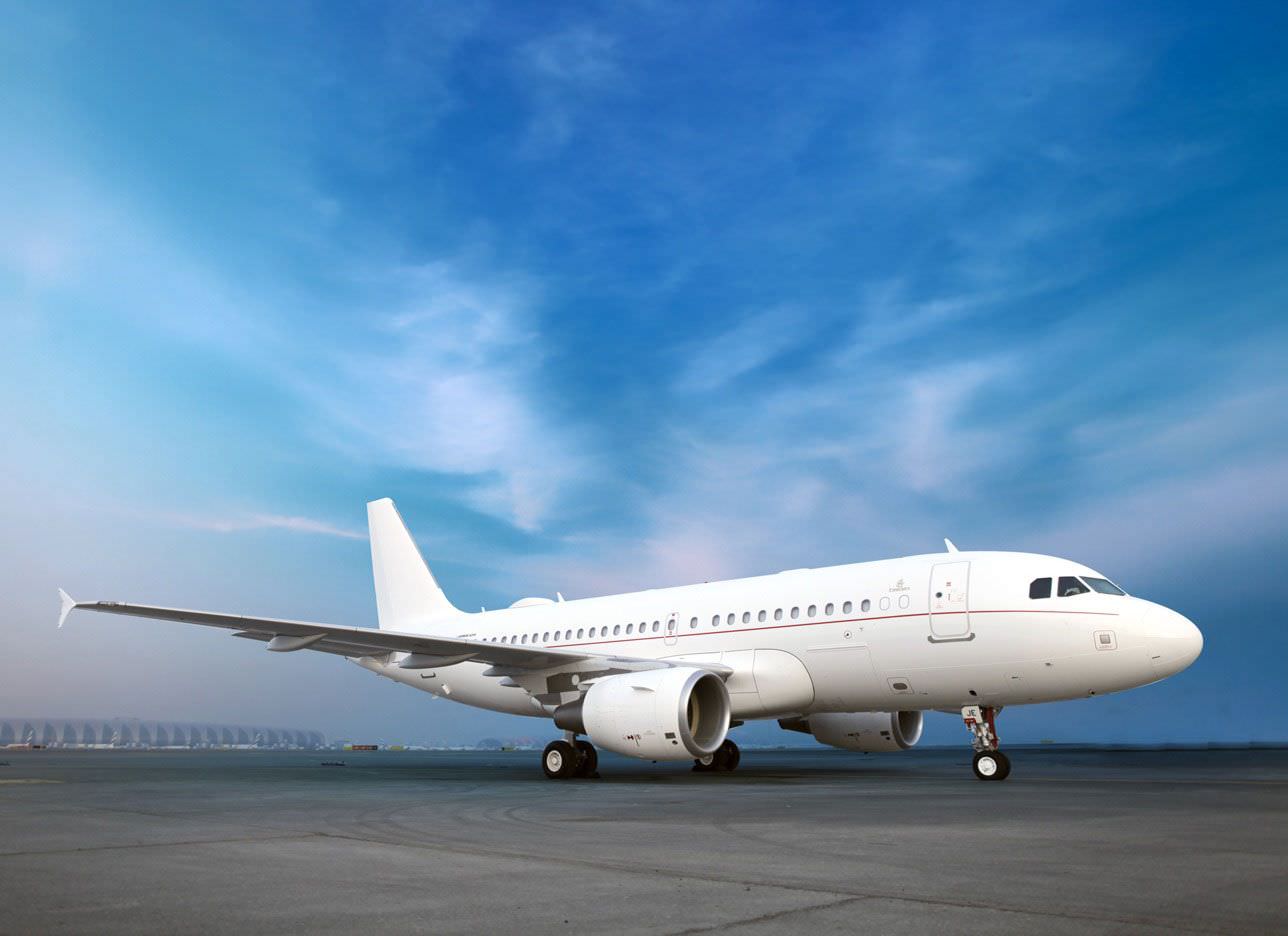 Boeing 767-200 Interior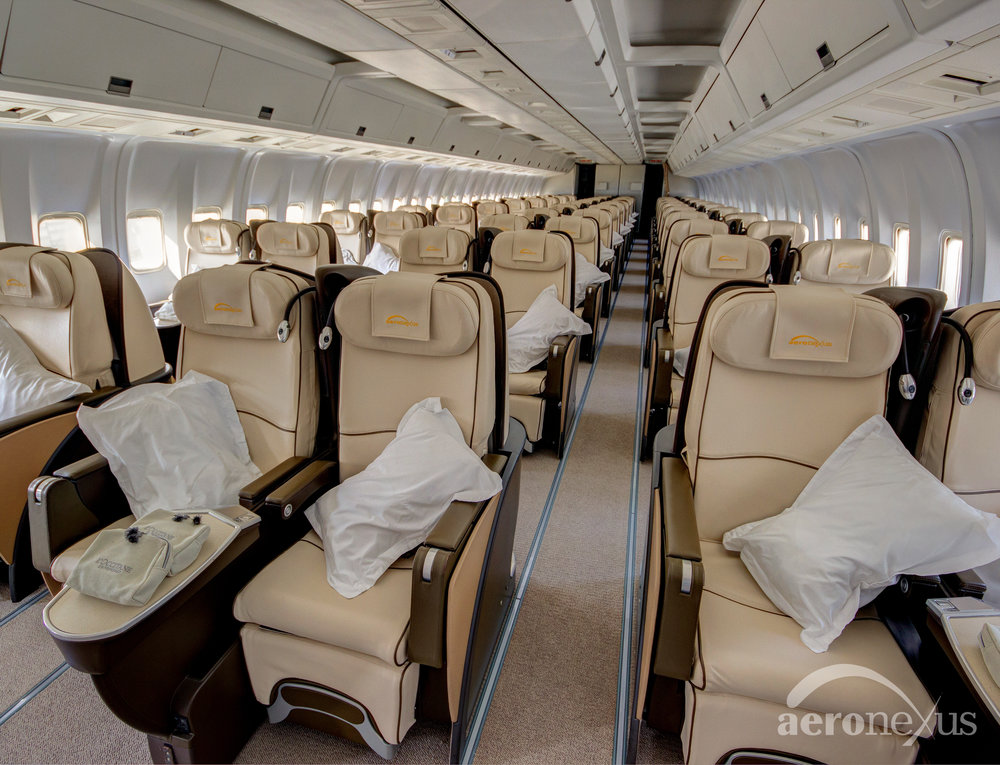 While the 767-200 may be a classic, its still a favorite with folks in the know—even when those folks are on the cutting edge of digital culture. A 767-200 variant serves as the private jet of Sergey Brin and Larry Page, the co-founders of search engine giant Google. Their private aircraft is built for comfort, with seating reduced to a mere 50 people and state of the art IT built in throughout. One may assume they did they research before making such a purchase.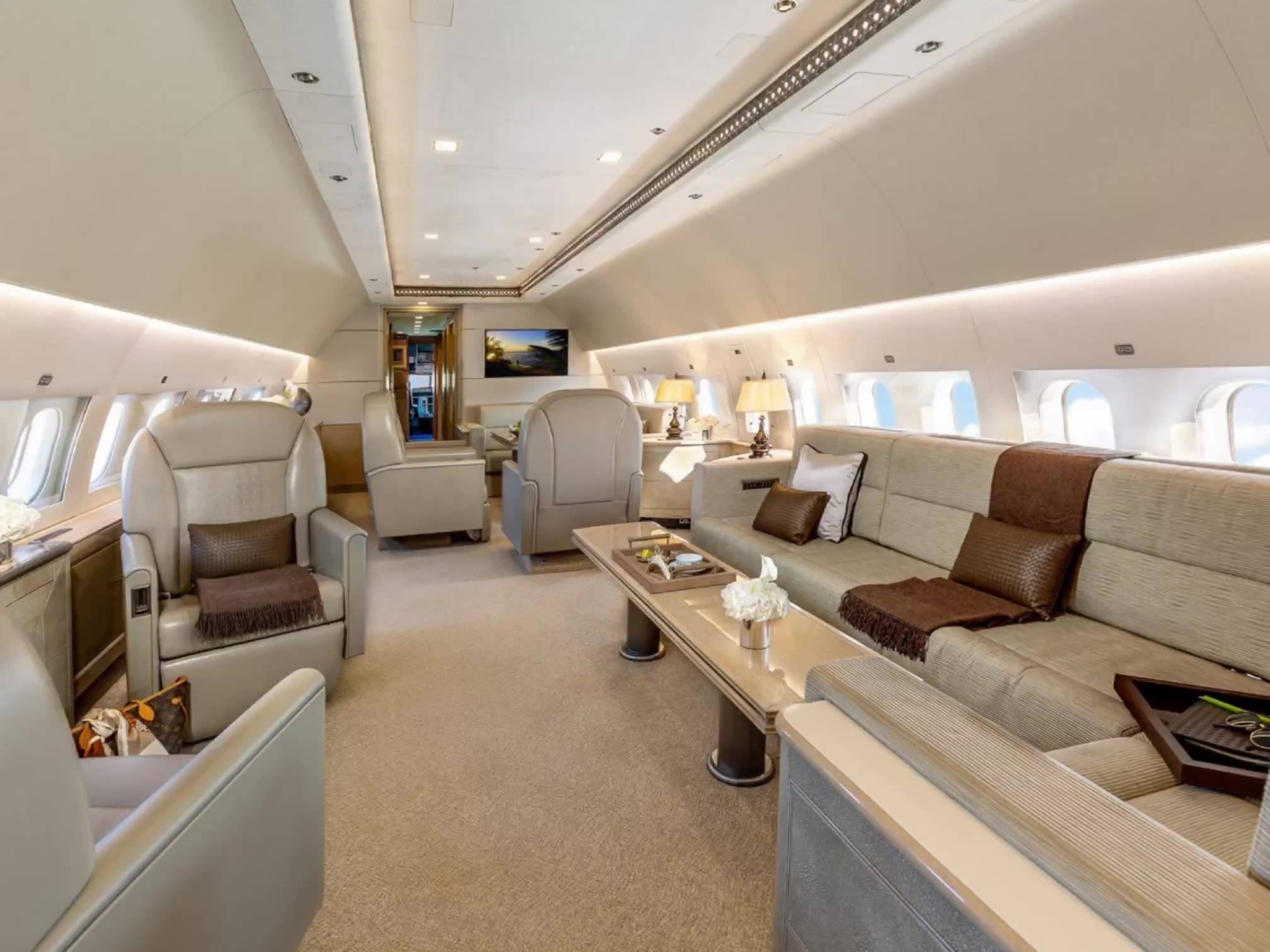 7. Airbus A319 Corporate Jet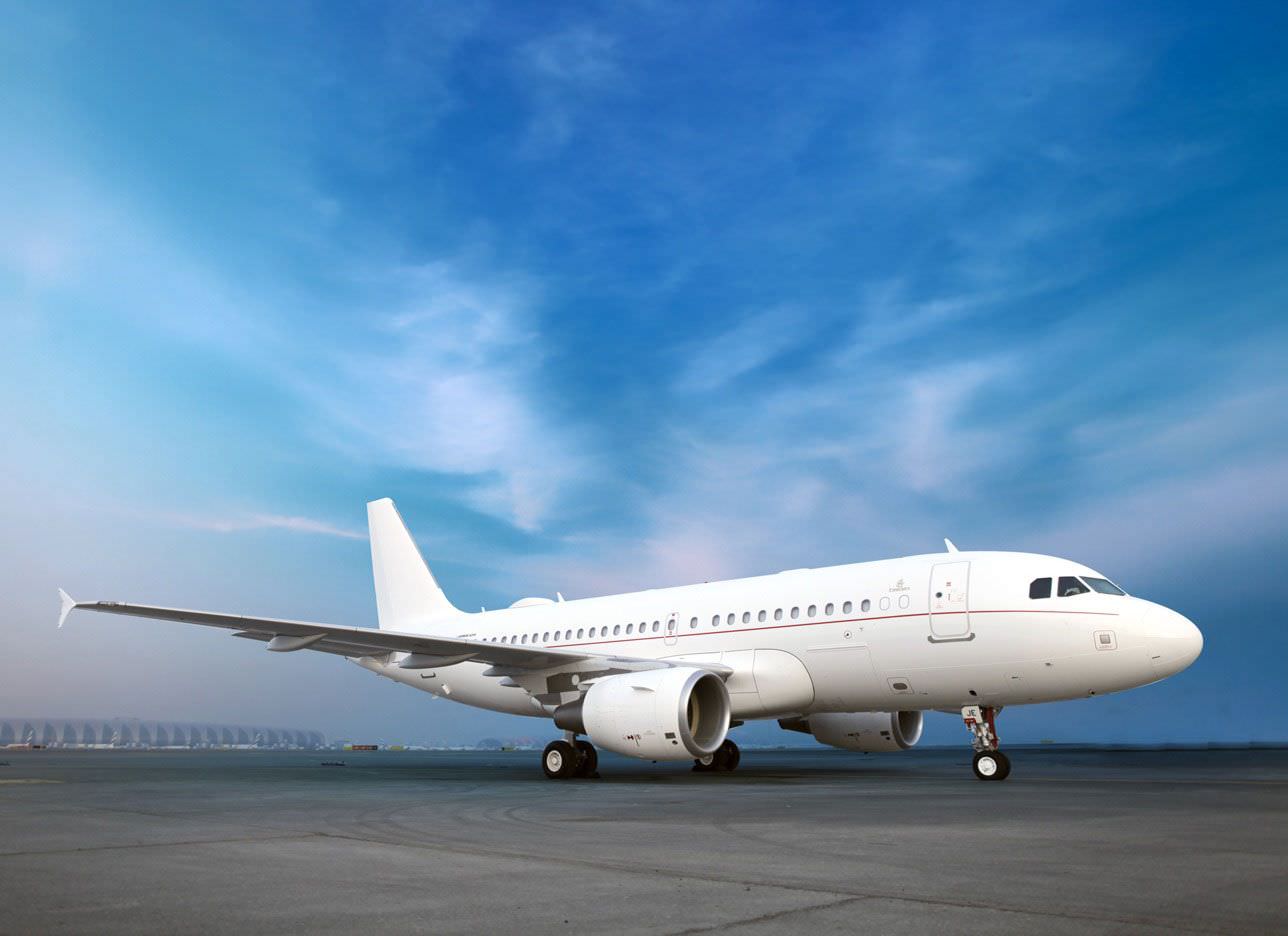 Base Price: $89.6 Million
Boeing's top competitor, Airbus's jets have also been known to appear on the custom market. It's easy to see why: with a capacity of up to 30 passengers, there's enough room for endless innovation and boundless luxury. And with over 1,400 A319s in service, the success of the airframe speaks for itself. That having been said, the specs are also pretty impressive: a maximum speed of Mach .82 and a maximum altitude of 41,000 feet mean that the A319 can deliver when it counts. Combined with a range of up to 6,000 nautical miles, and there's little more any high end consumer could want.
Check out the interior on the next slide.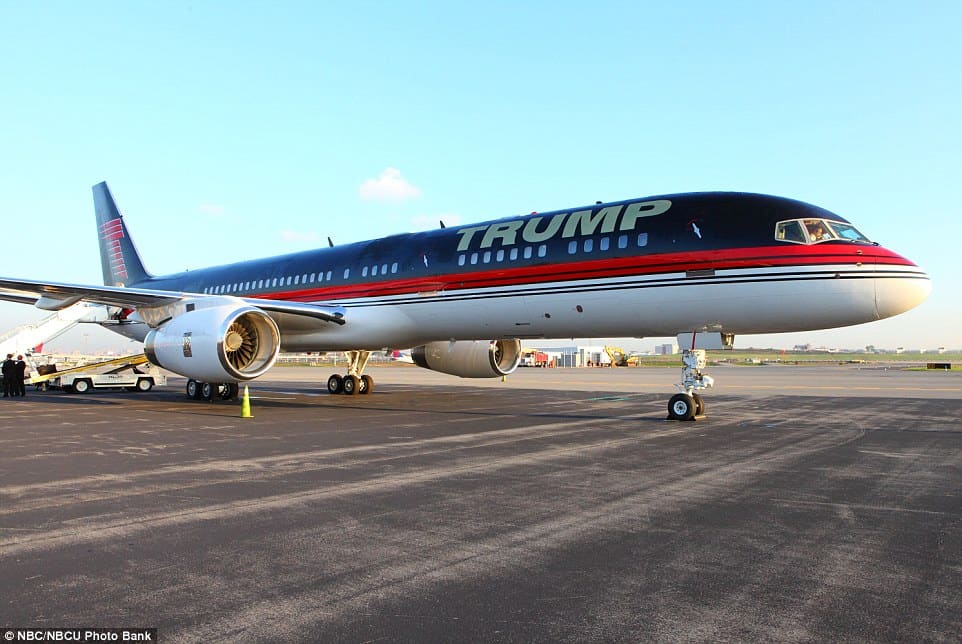 Airbus A319 Corporate Jet Interior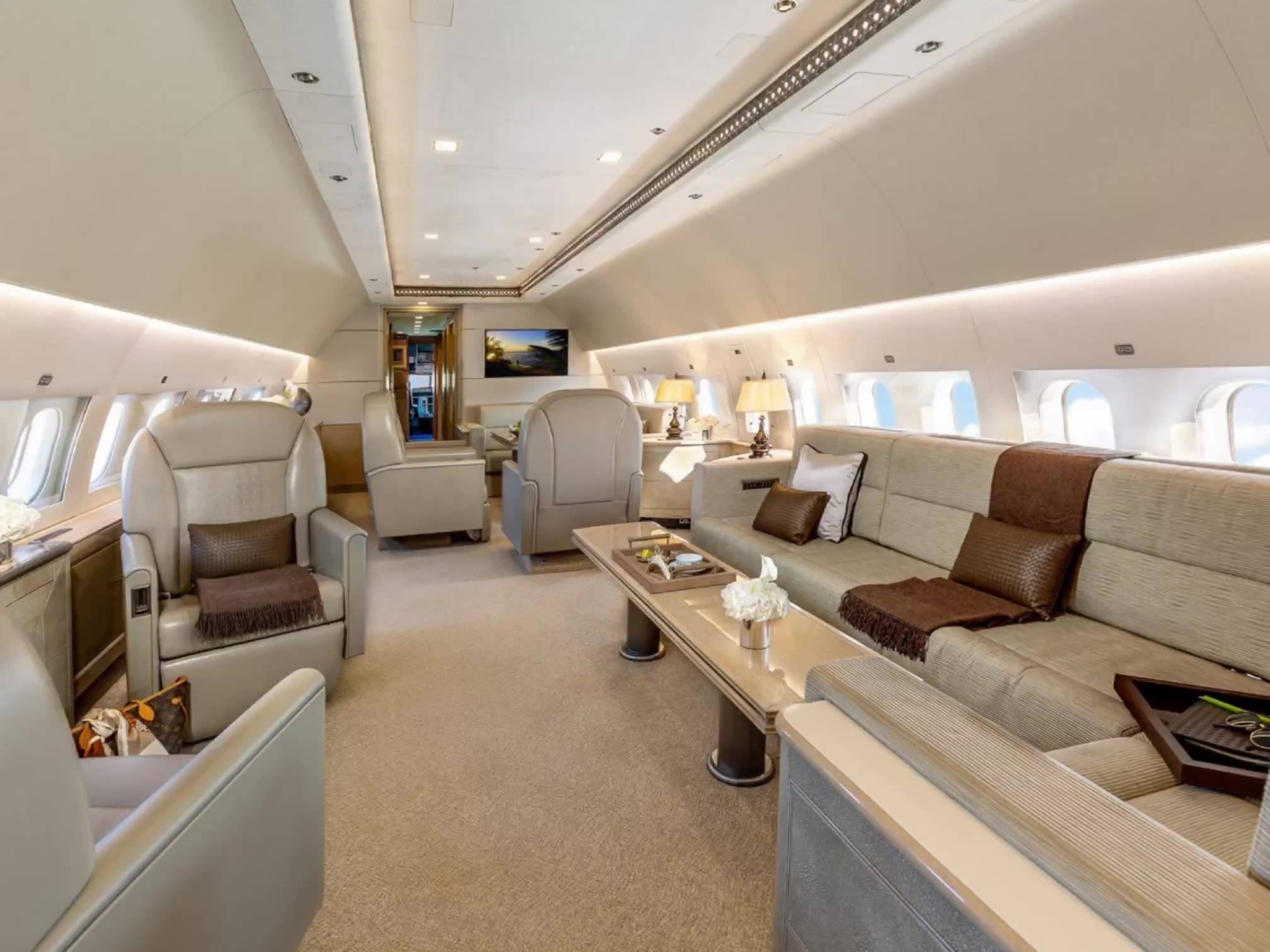 The A319 we visited was crafted with leisure in mind: thick, comfortable sofas, and recliners, several staterooms with king-sized beds covered in goose-down duvets, and entertainment system packed with enough features to keep kids or adults entertained on long flights. Other customized A319s have taken a more business tack, effectively creating flying offices to keep any executive in touch and in command while in the air. The flexible nature of the airframe means that customized communications and information technology can evolve to meet the demands of a changing business environment. Mile high meetings have never been so comfortable, or so productive!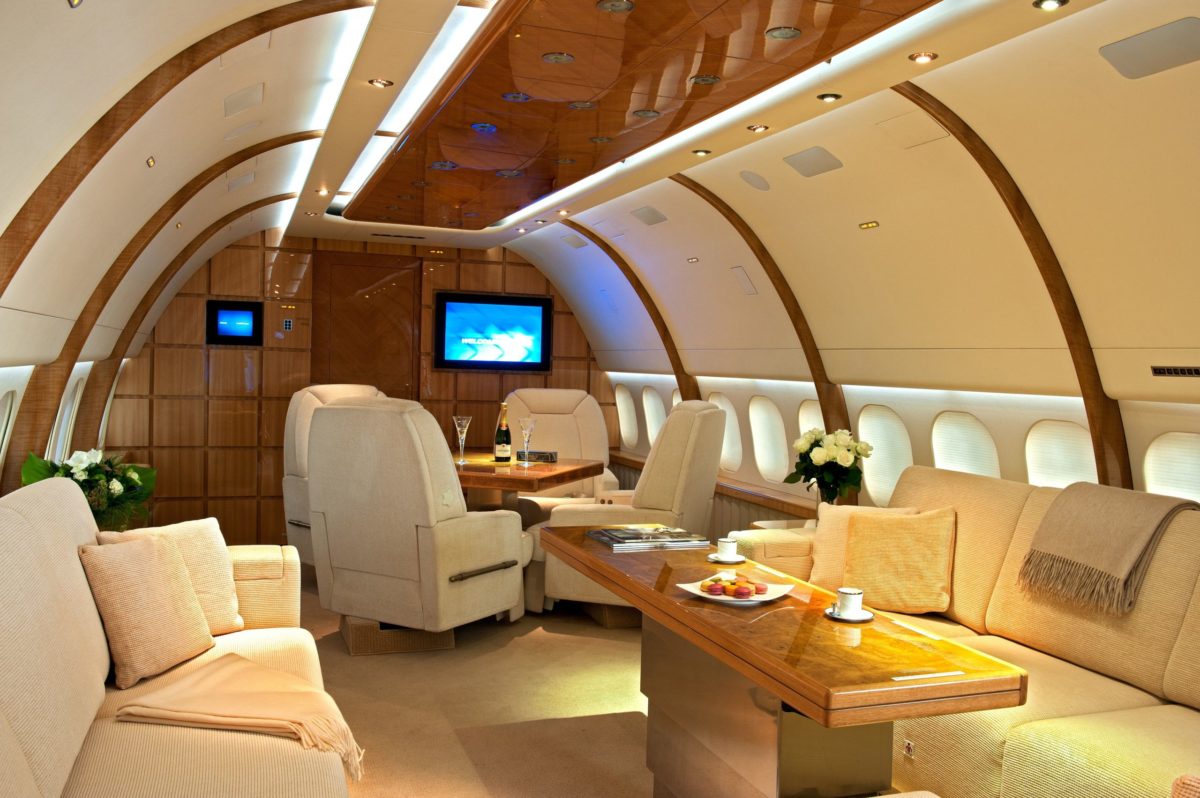 6. Boeing 757 Private Jet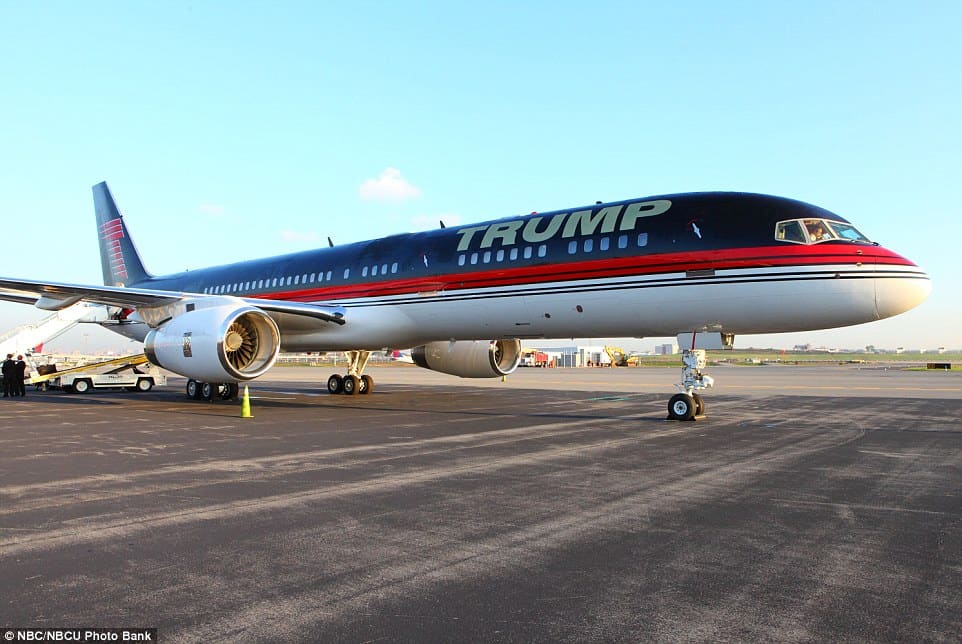 Base Price: $100 Million
Boeing's most iconic and wide-ranging mid-sized jet, the 757 might not appear to be the most desirable platform upon which to build one of the world's most expensive private jets—at first. However, a quick peek under the hood might change your mind. The 757 is capable of reaching a maximum speed of .86—impressive for a "mid-sized commuter jet". As befits its heritage as a carrier aircraft, the 757 can attain a maximum range of nearly 4,000 nautical miles. Able to carry up to 280 passengers in an airline configuration, there's also a lot of interior space to work with.
Check out the interior on the next slide.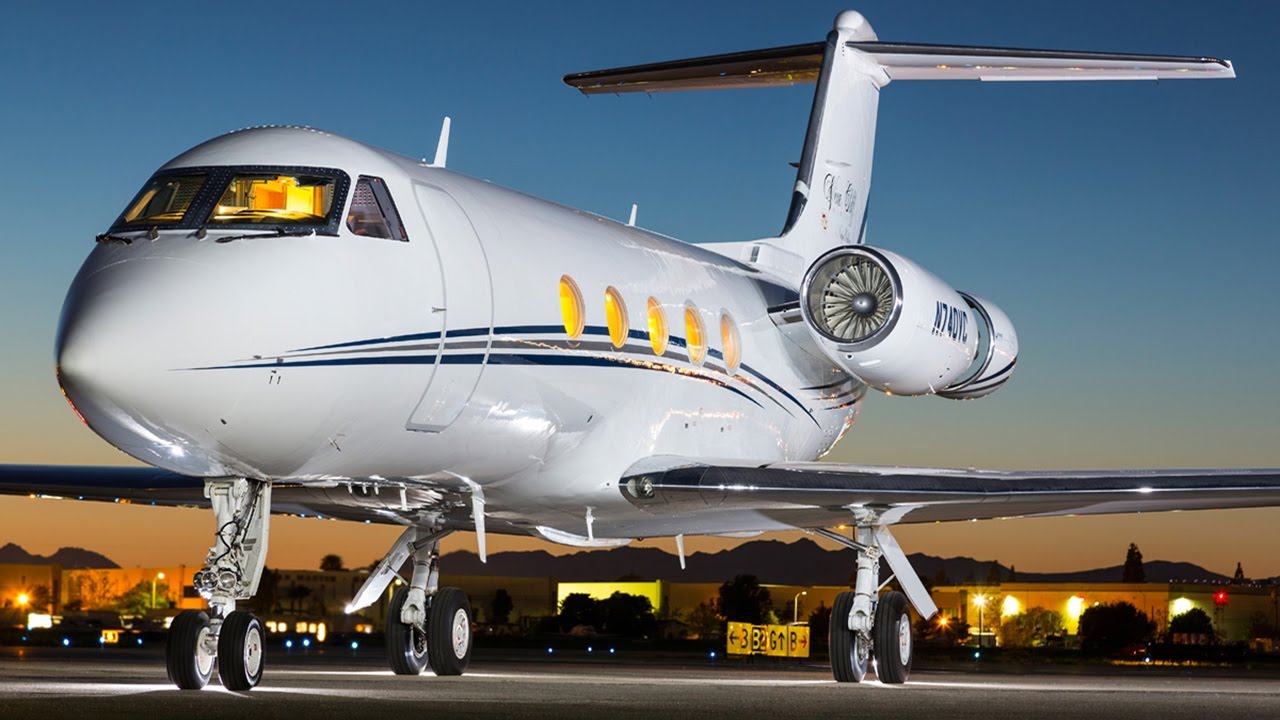 Boeing 757 Private Jet Interior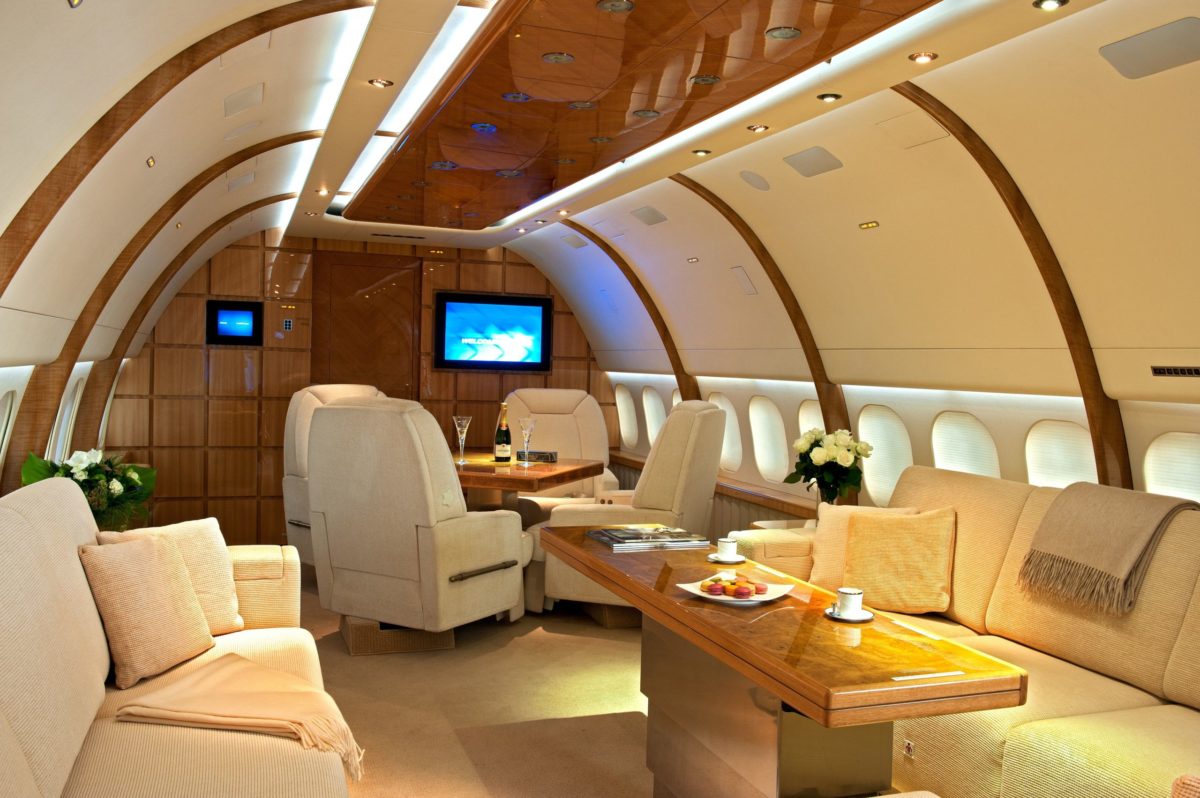 Most famous these days as the jet behind "Trump Force One", the 757 is a venerated airframe with a long and successful history as both a commuter jet and the basis for airborne indulgence. Donald Trump's own plane leans toward the latter: hardwood floors offer the perfect backdrop for cream leather sofas and hand-crafted walnut tables and cabinetry. The in-flight bathrooms are bedazzled with 24-carat gold fixtures and marble countertops. In either taste or luxury, no detail went overlooked. Interestingly enough, "The Donald's" bedroom is on the modest side as luxury jets go, merely offering a full-sized bed and a large, comfortable work desk.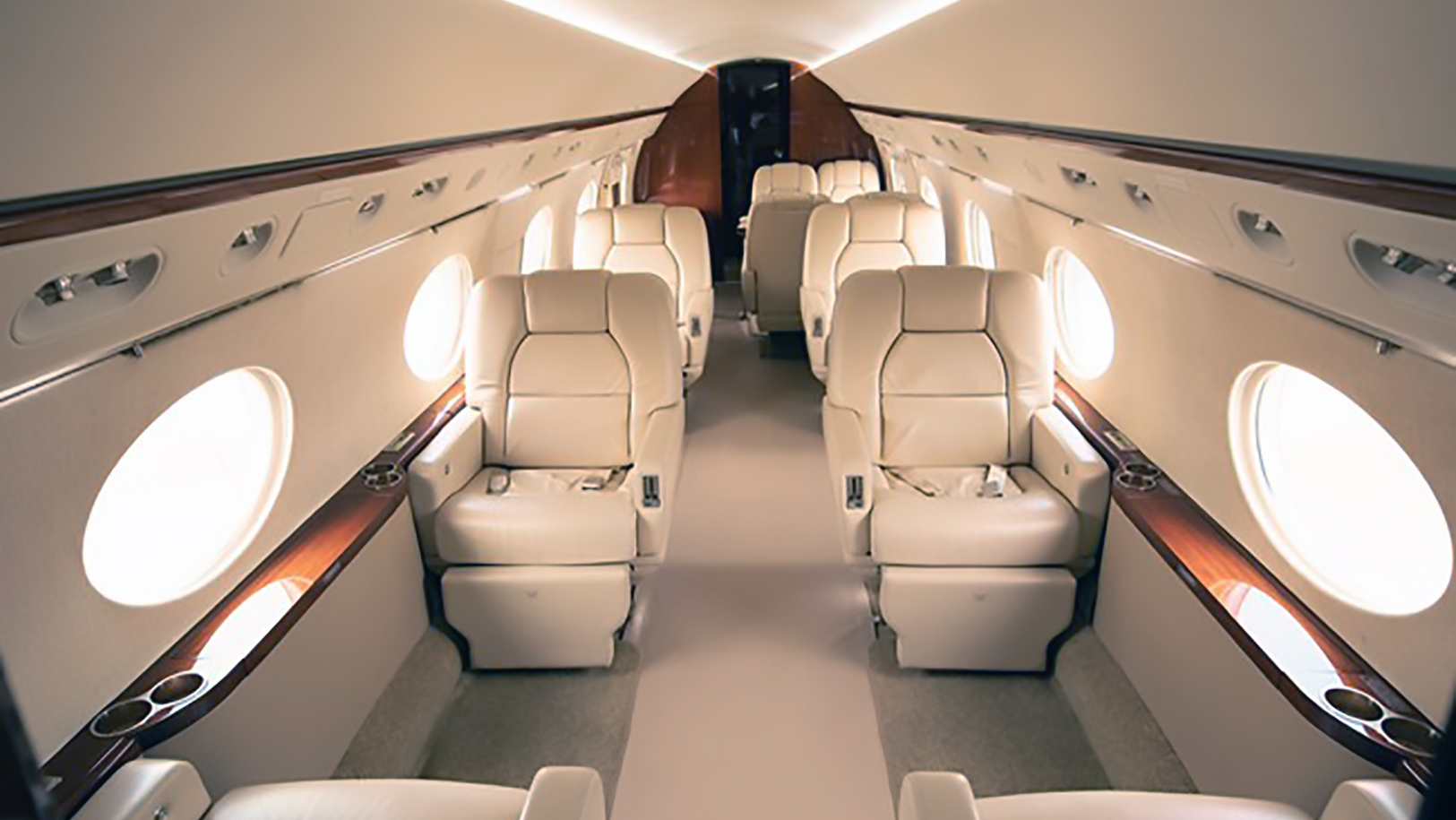 5. Gulfstream III Private Jet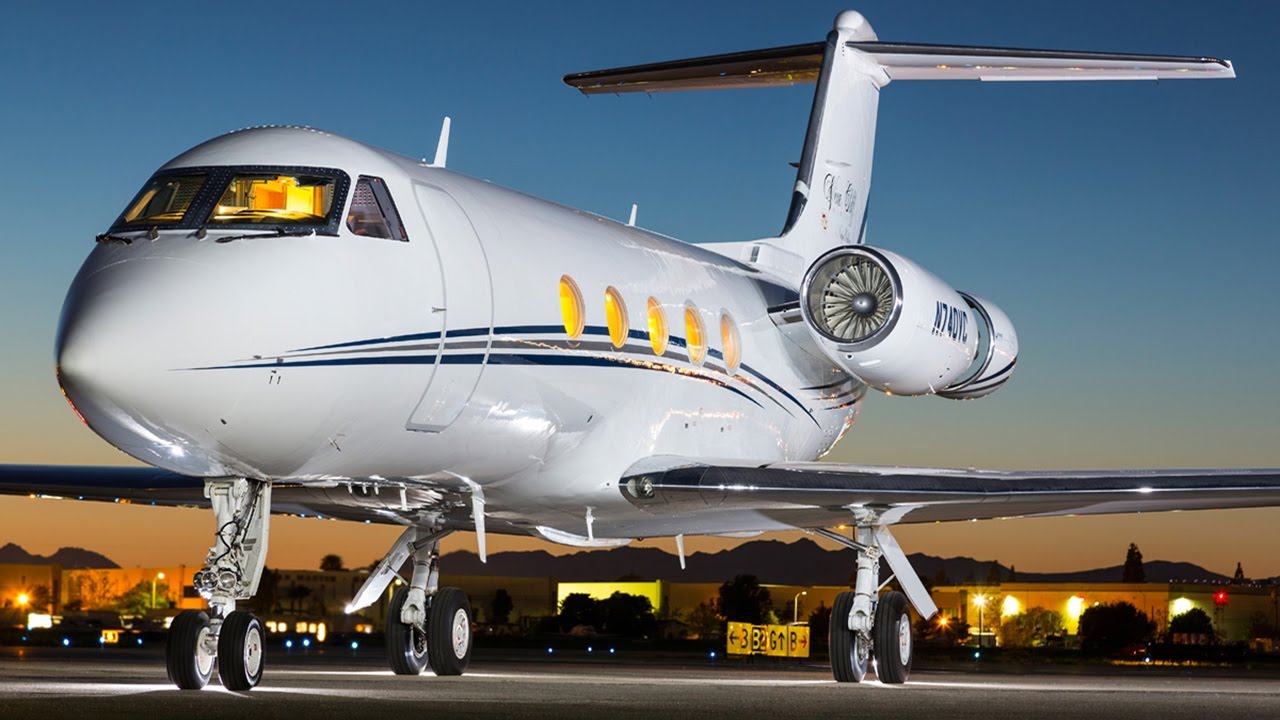 Base Price: $125 Million
The elites often choose Gulfstream, as their flying machines are often purpose-designed to be commuter jets or private aircraft rather than the re-purposed commercial offerings of Boeing and Airbus. And the Gulfstream III offers a powerful basis for customization. Able to carry up to 19 passengers in the standard configuration, it is capable of an impressive 501 knot (596mpg) top speed. Able to reach altitudes of up to 45,000 feet and cruise for over four thousand miles, performance will never been an issue.
Check out the interior on the next slide.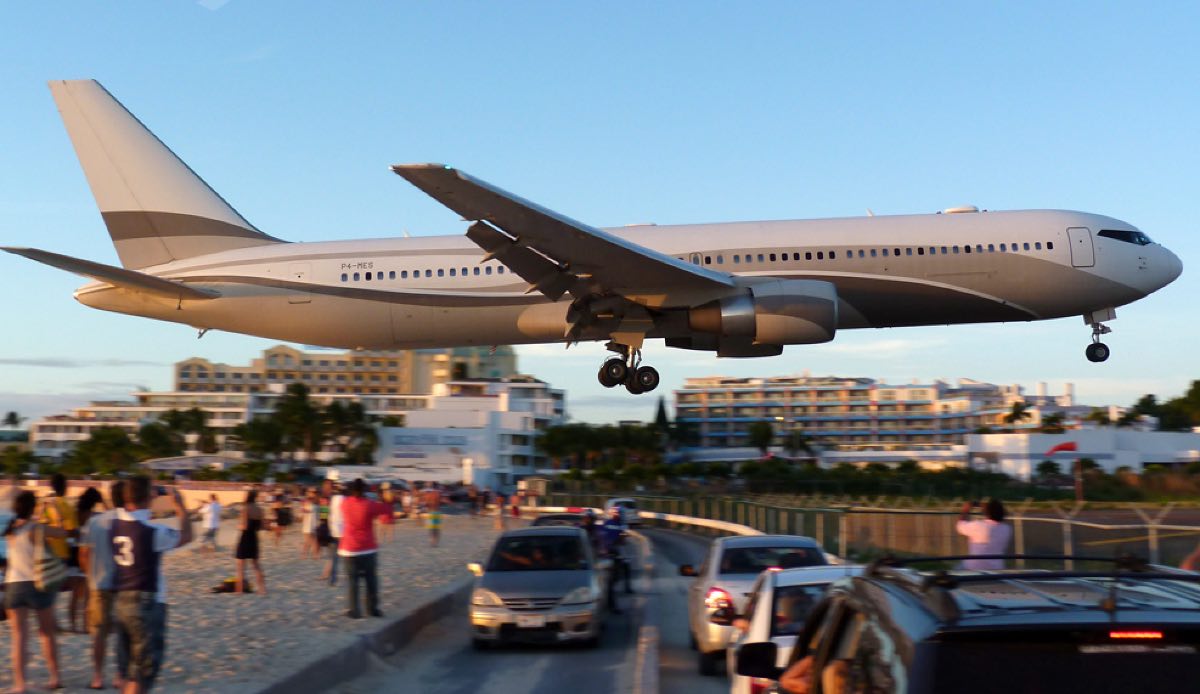 Gulfstream III Private Jet Interior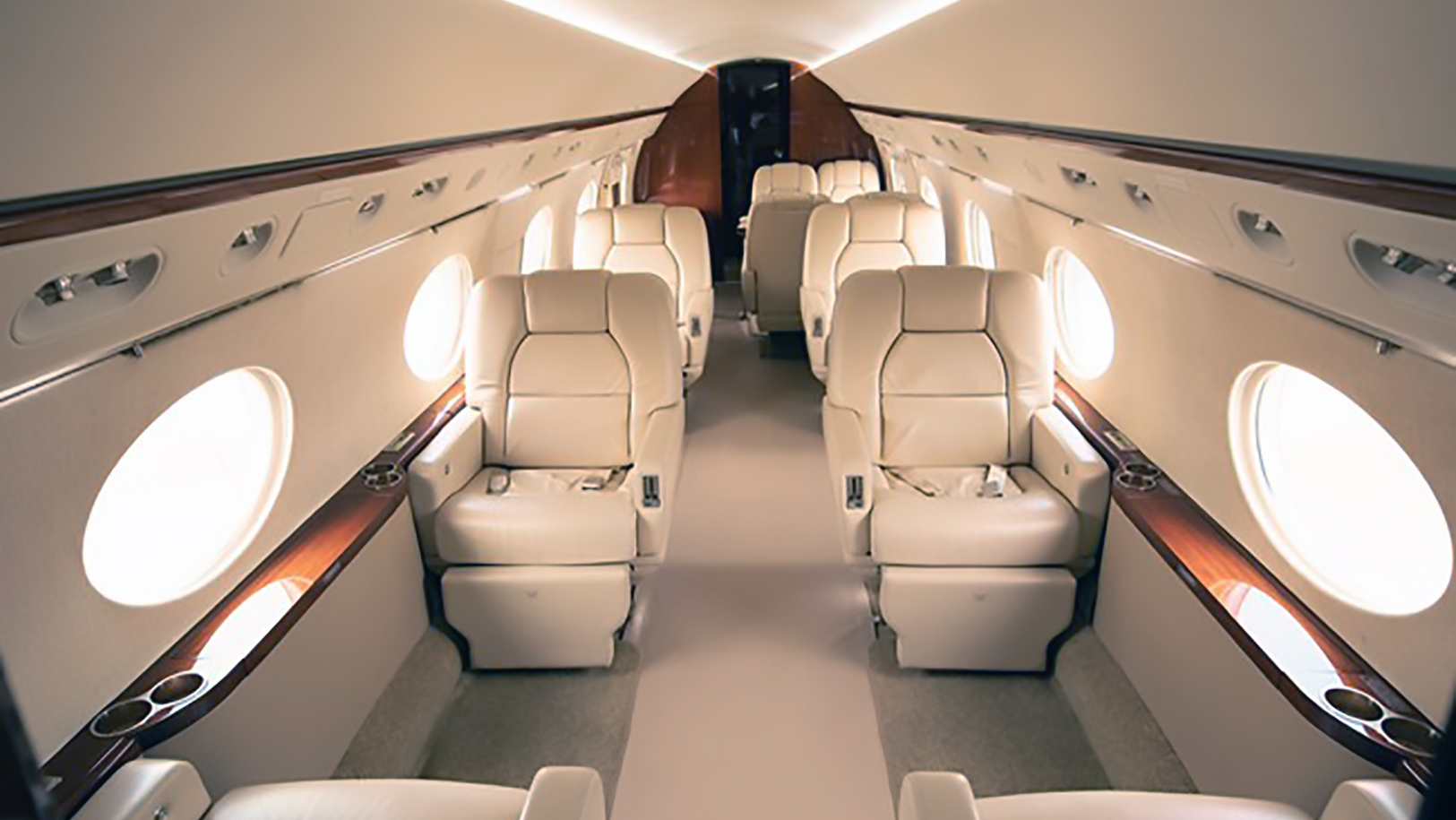 The privately owned Gulfstream III we were able to tour belongs to a media mogul, and the interior shows it. Effectively transformed into a flying theater, the entertainment console in this bird defies description. A gigantic HD LCD screen defines the visual experience, while state-of-the-art surround sound and theatrical-quality lighting enhance the mood. When the show's over, a perfectly appointed kitchen and luxury formal dining area offer further entertainment options, all appointed with both beauty and comfort in mind. However, it's the less ostentatious touches that make this private jet one of the most expensive—and impressive—in the world. Self-tinting windows which automatically dim, allowing perfect lighting for a private viewing of a film—or just a nap in the king-sized bed. Custom furniture handcrafted from leather, hardwood, and the best upholstery. The little touches are where this jet earns its laurels.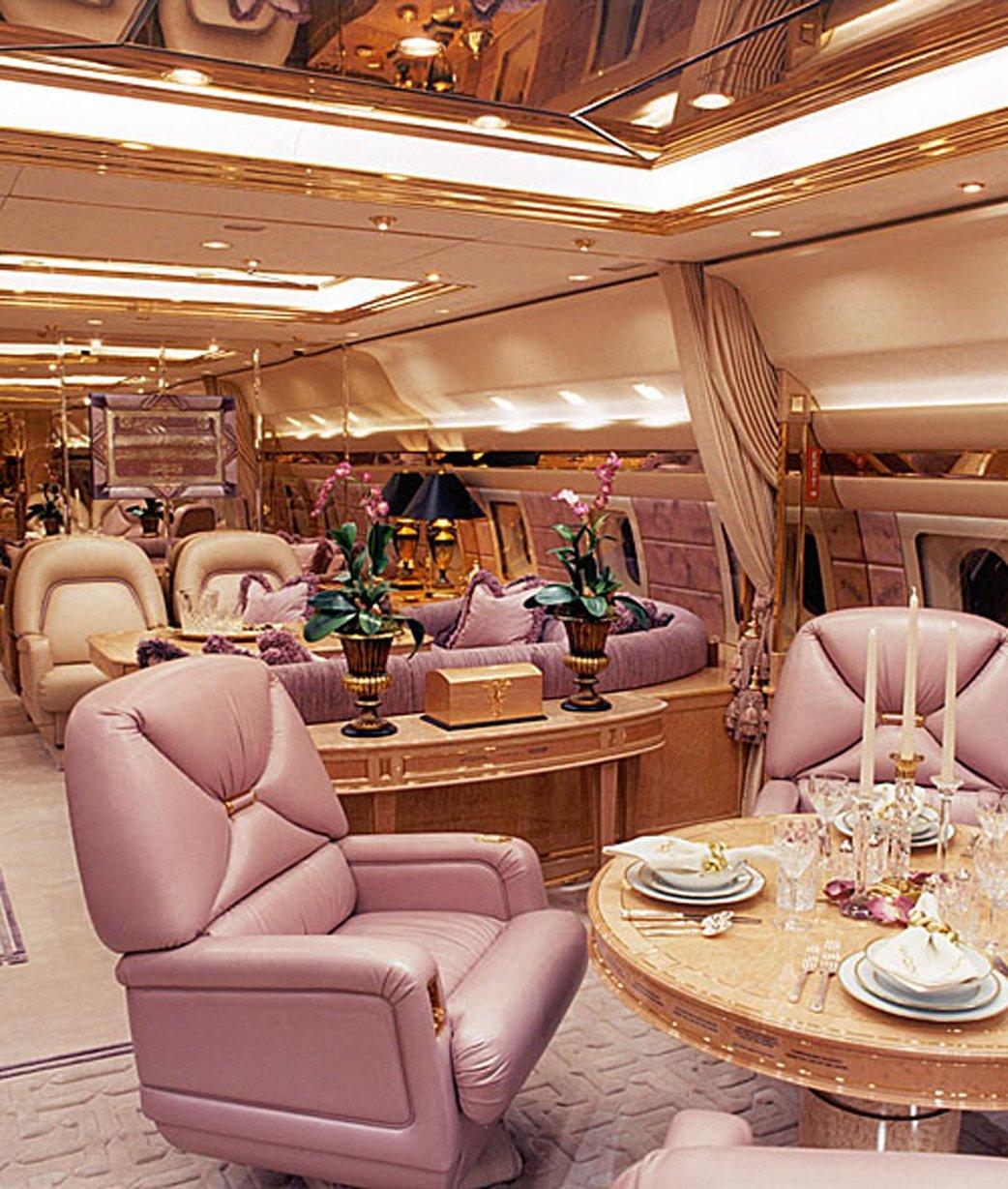 4. Boeing 767-33A/ER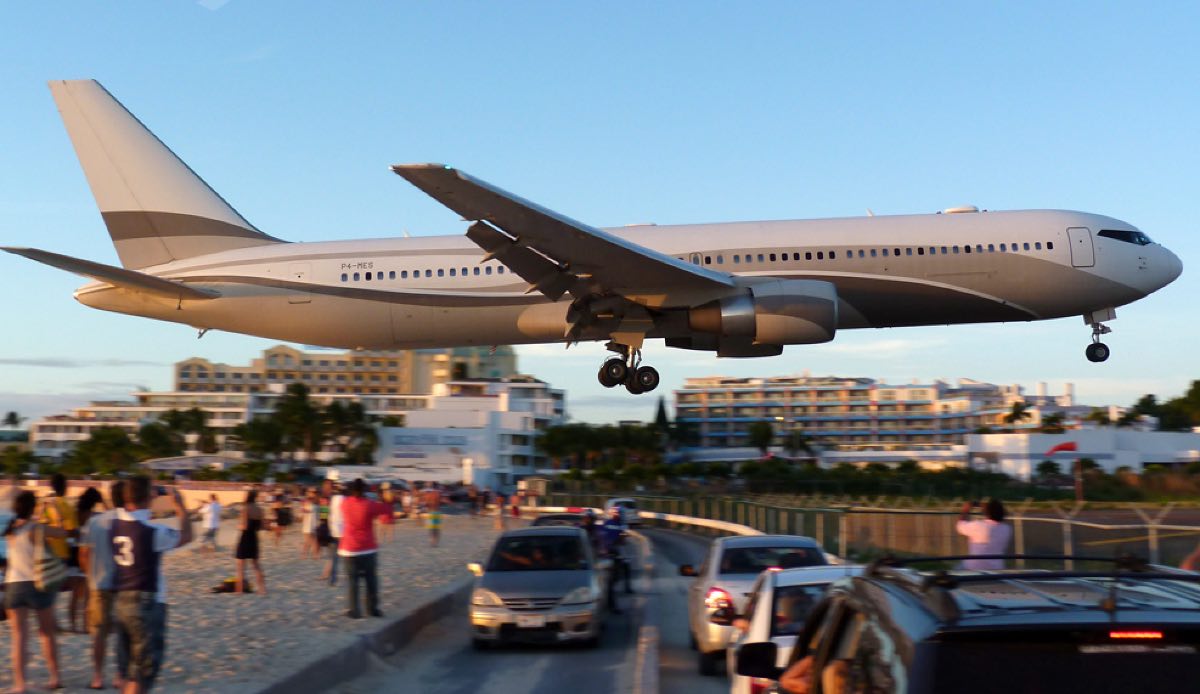 Base Price: $170 Million
Another Boeing model with an impressive pedigree, the 767 never disappoints in any configuration. The 300ER is something special, though; those letters stand for "extended range", and the aircraft has been beefed up to allow for more time in the air. Powered by massive Pratt & Whitney PW4000 engines, the 300ER's massive power is fueled by over sized fuel tanks, allowing for a dramatically higher payload and much more time in the air. With the maximum range clocking in at an awe-inspiring 6,590 nautical miles, this is an aircraft for the long haul—even at altitudes of over 43,000 feet.
The custom jet in question belongs to Roman Abramovich, a Russian business tycoon who is deeply devoted to his security and safety. Not only were we not allowed to visit his flying fortress, but the custom 767-33A/ER that ferries him around comes equipped with high-tech radar jamming technology as part of its own missile defense systems. Clearly Abramovich is not a man to be trifled with.
Check out the interior on the next slide.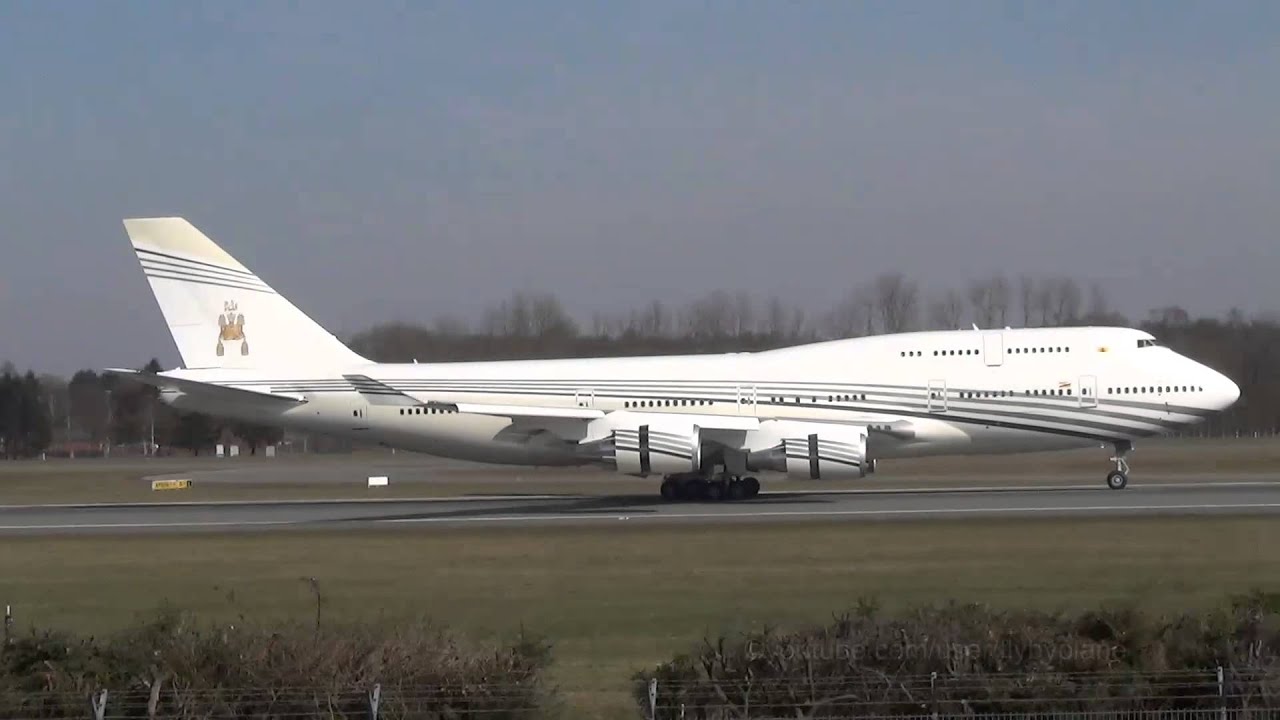 Boeing 767-33A/ER Interior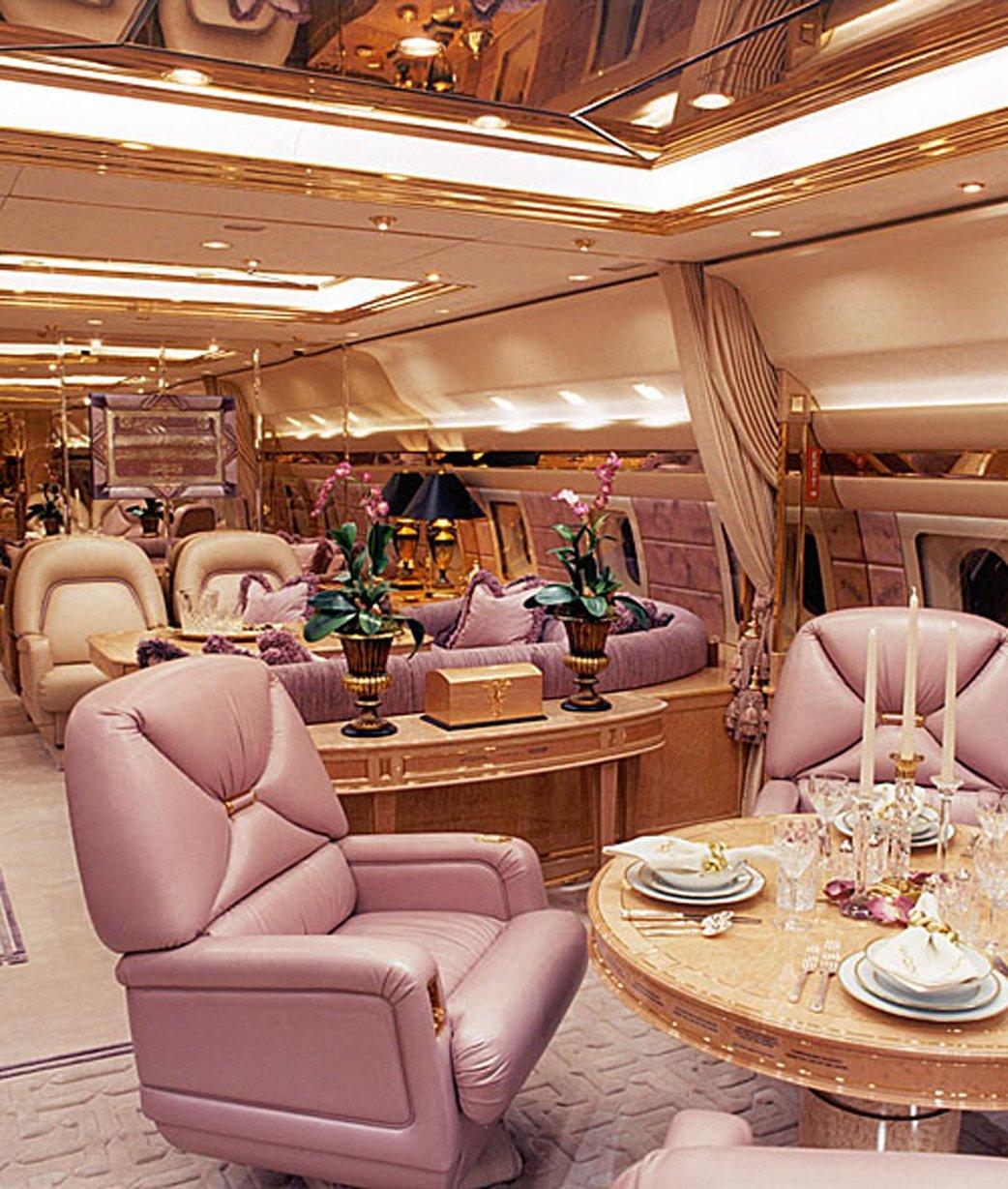 Neither is he a man to sacrifice luxury. The interior is resplendent, with plush carpeting, creamy upholstery, and nearly-luminous hardwood. Entertaining is easy when the in-flight dining room has room for 30 guests, and the private staterooms offer both privacy and double beds for those feeling a little partied out. Never fear; you'll sleep securely in Abramovich's airborne stronghold.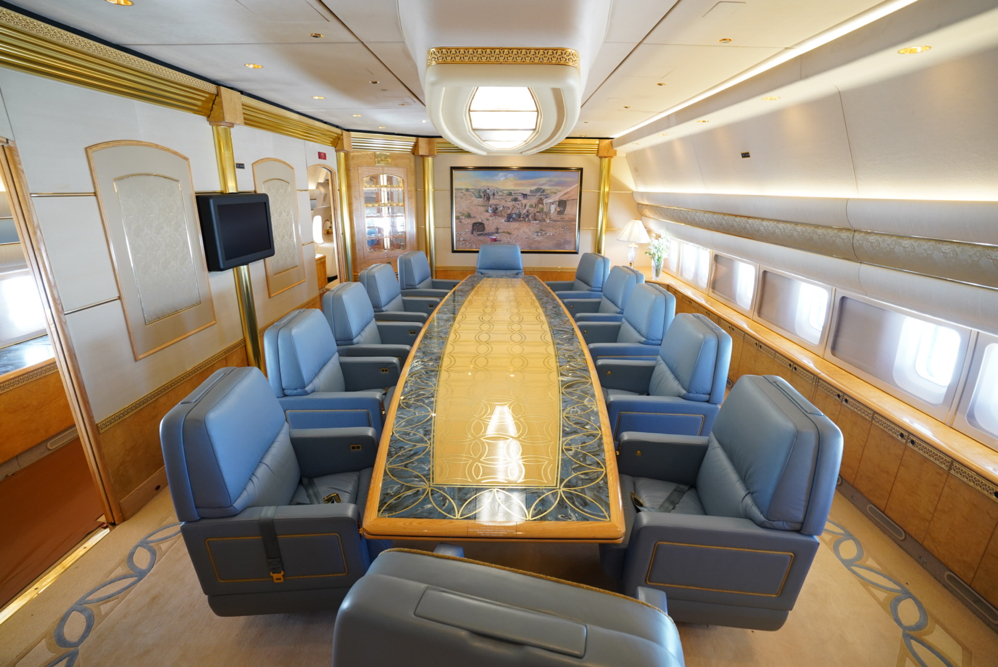 3. Boeing 747-430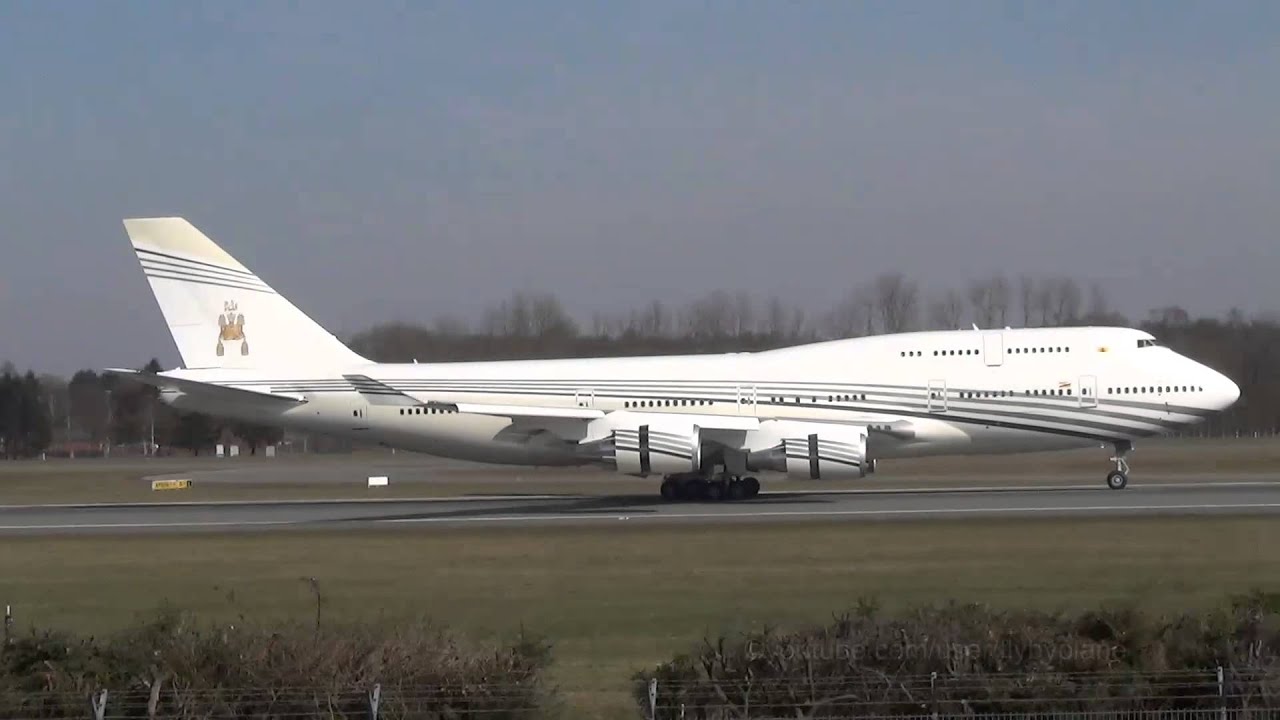 Base Price: $220 Million
From its first flight in 1969 to its ongoing role as the world's dominant jumbo jet, the 747 has earned its nickname "the Queen of the Skies". Its distinctive "hump" profile has worn the livery of some of the world's most famous airlines and carriers, and will continue to do so for a long time to come. The variant we're looking at here—the 7474-430—offers some significant improvements over the original 747: a state of the art "glass cockpit" offers cutting edge avionics for control of the aircraft, reducing the number of crew needed. Improved engine designs lead to greater fuel efficiency and a resulting increase in both range and flight time—this baby can cruise for up to 7,670 nautical miles without refuelling. Four powerhouse Pratt & Whitney engines will happily carry the payload to 35,000 feet or beyond.
Check out the interior on the next slide.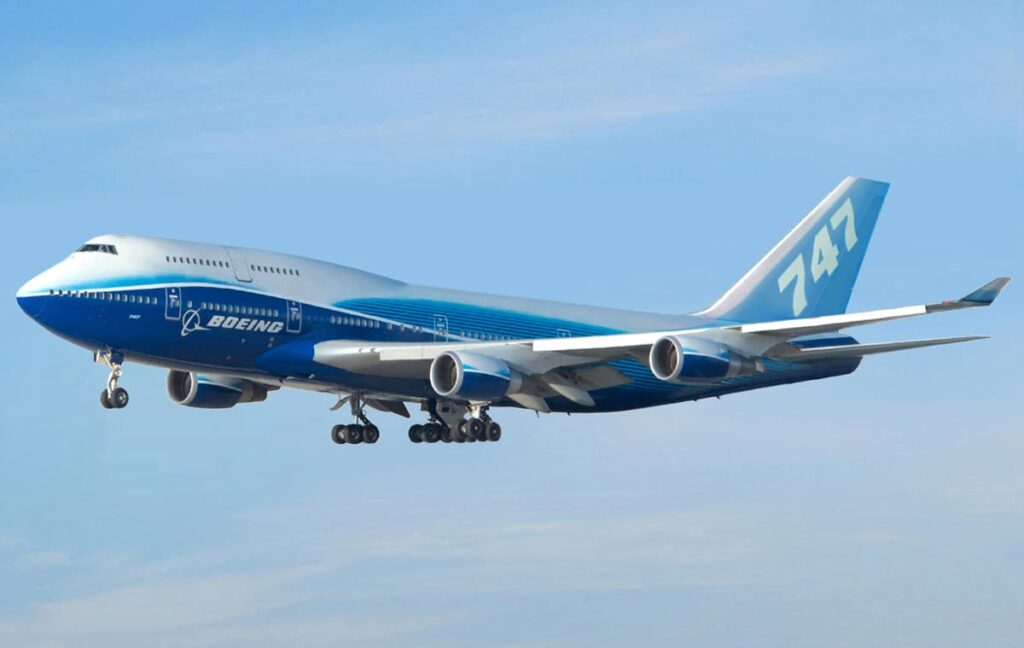 Boeing 747-430 Interior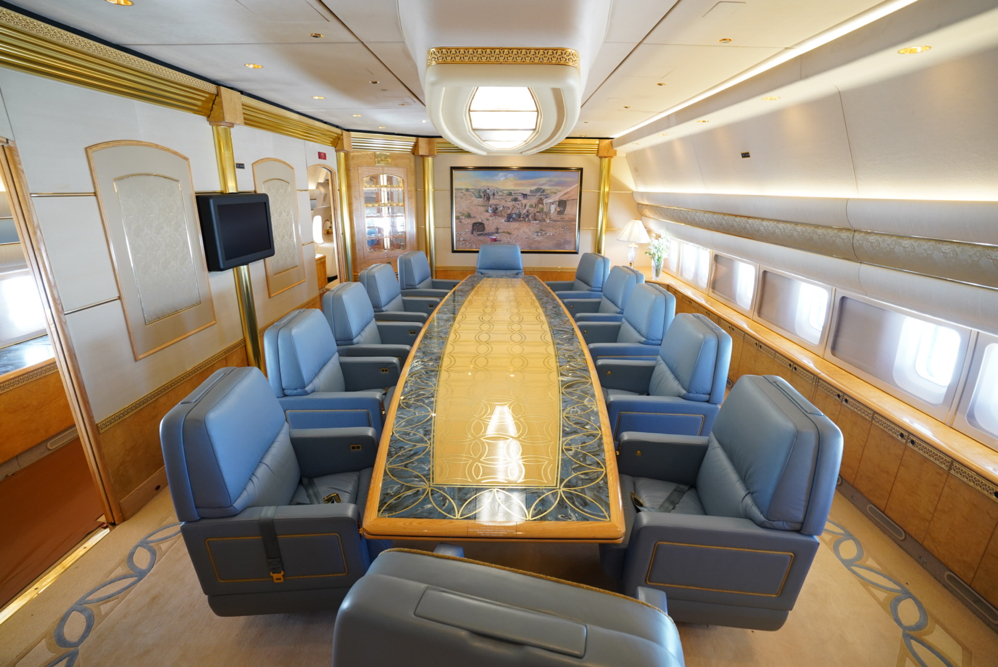 All of that performance and the huge interior space of the airframe make it a great custom jet for those who can afford it—and it turns out that the Sultan of Brunei can. This is extravagance verging on decadence, and the result oozes wealth in every detail. 24 carat cold finishes and fixtures are the name of the game, defining everything from the light switches to the sinks in the over sized bathrooms. Lalique crystal, Italian marble, and hand-made leather furnishings offer a dazzling, overwhelming style. Airborne wealth has never been this conspicuous.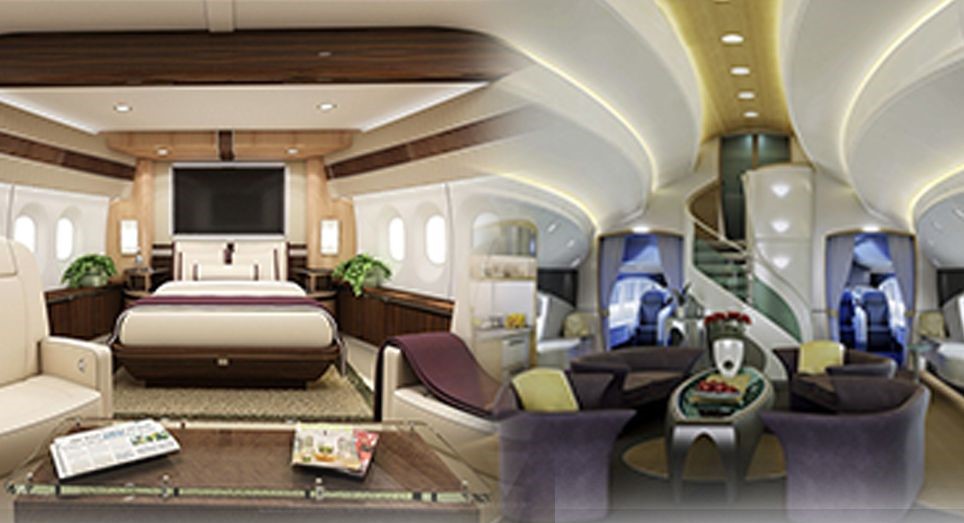 2. Boeing 747-81 VIP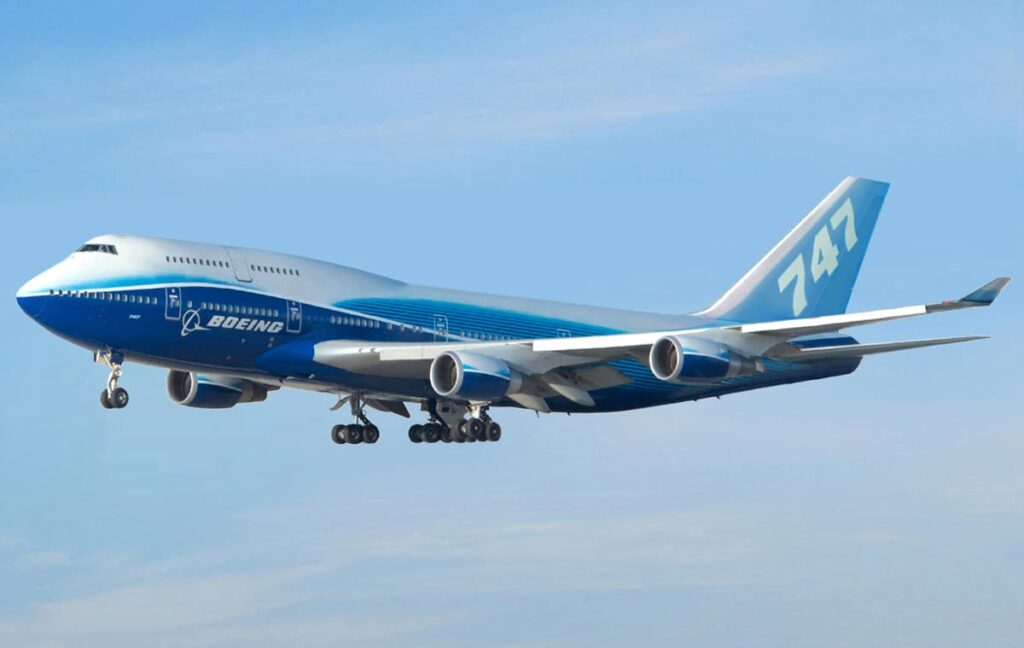 Base Price: $367 Million
Another variation the 747 platform, the 81 VIP rolls out of the factory with the end goal of becoming a highly customized private jet for the world's wealthiest movers and shakers. No expense was spared, no touch overlooked: 4,786 square feet of interior space give even the most ambitious VIP a huge canvas upon which to design their most luxurious dreams. Powered by four GE GenEx engines, the airframe's robust payload allows for accessory after accessory.
Check out the interior on the next slide.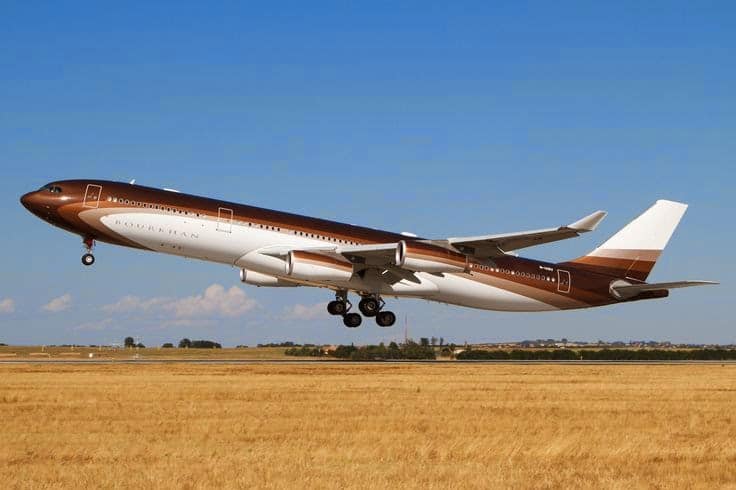 Boeing 747-81 VIP Interior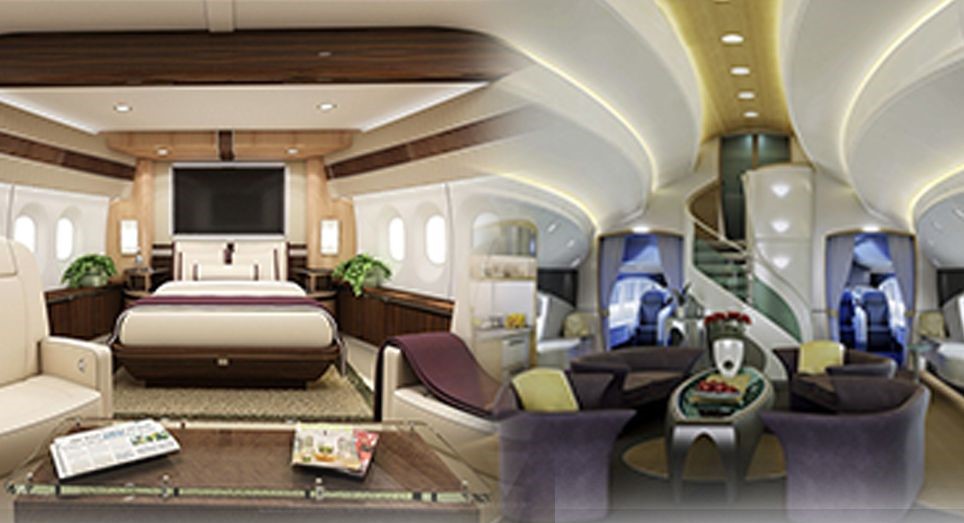 81 VIP builds have become some of the world's most iconic private jets: from the lush living spaces created for one private client, with sleek modern furniture, exquisitely modern interior décor, and huge staterooms and dining facilities, there's nothing left to desire on some of these luxury flights. A Silicon Valley mogul whose jet we toured elected for a sleeker and more restrained approach, opting for understated luxury and prominent comfort.
And of course, we must mention the most famous 747-81 VIP of them all: the collection of jets outfitted with both world-class luxury and classified avionic and defensive systems. A jet known round the world as an emblem of both power and freedom: Air Force One.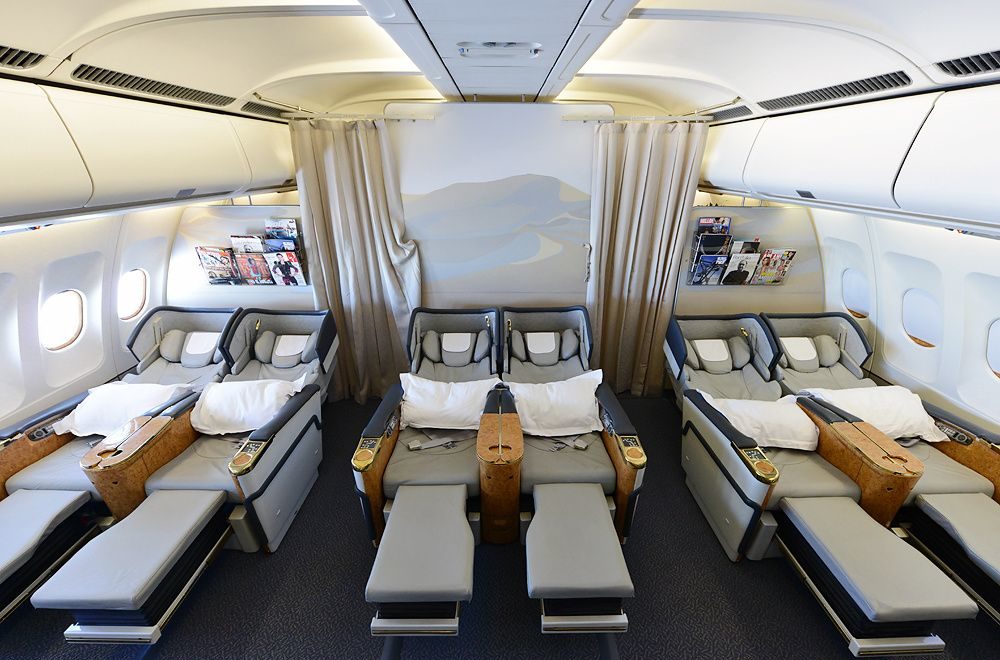 1. Airbus A340-300 Private Jet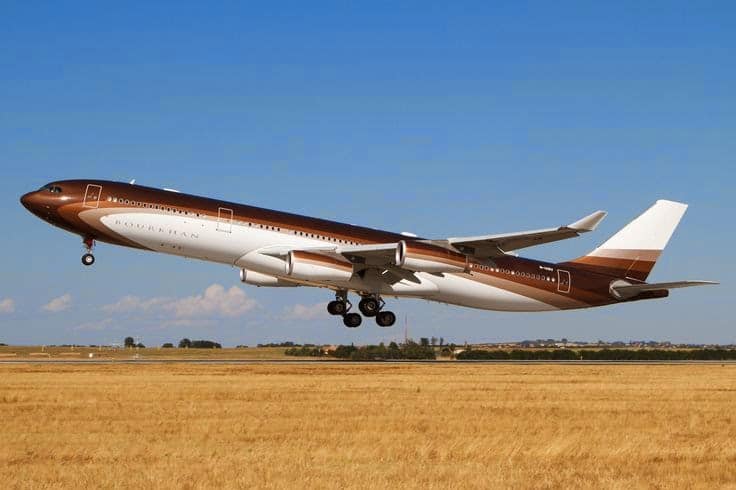 Base Price: $450 Million
First appearing in the skies in 1993, the Airbus A340-300 began as a direct challenge to Boeing's supremacy in the large private jet market. Whether or not it succeeded is up to you, but the specs are impressive regardless. It its standard configuration, this airplane can hold up to 300 passengers for a quick jaunt of over 7,000 nautical miles. The four CFMI CFM56-5C engines can push the airframe to a top speed of mach .86 under ideal conditions, and the avionics include highly advanced fly-by-wire systems to match any contingency.
Check out the interior on the next slide.
Airbus A340-300 Private Jet Interior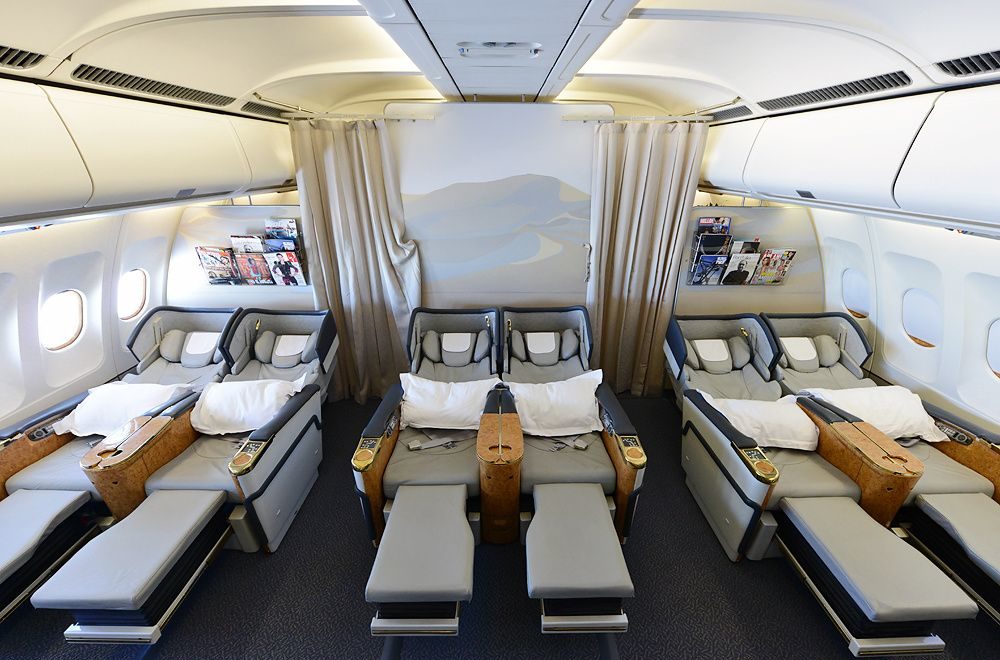 The most stunning example of a privately owned A340-300 is the one belonging to Alisher Usmanov, the richest man in Russia. As befits his status, no expense was spared and no demand unmet in converting his private jet into a mansion of the skies. Very few photos of the interior exists—we certainly weren't allowed on board! However we have it on good authority that the staterooms rival many luxury hotels for comfort and quality, that the dining room is nonpareil, and that the aircraft inexplicably features a full-sized night club for entertaining in flight. What goes on during a trans-Atlantic crossing with Usmanov can only be imagined, but thankfully our imaginations are pretty vivid.