25 Ridiculous Overloaded Bikes
Although this isn't overloaded with an excessive amount of gear, the cat on this bike is insane! What's he doing there? How'd he get there? And most importantly, how is he staying there? This has to be one of the better bonds we've seen between human and animal, and it's a great way to start off an article where the subject is a crazy situation on wheels. Many of the next photos you're about to see are of bikes with an insane amount of stuff strapped on. You've got to see the last three!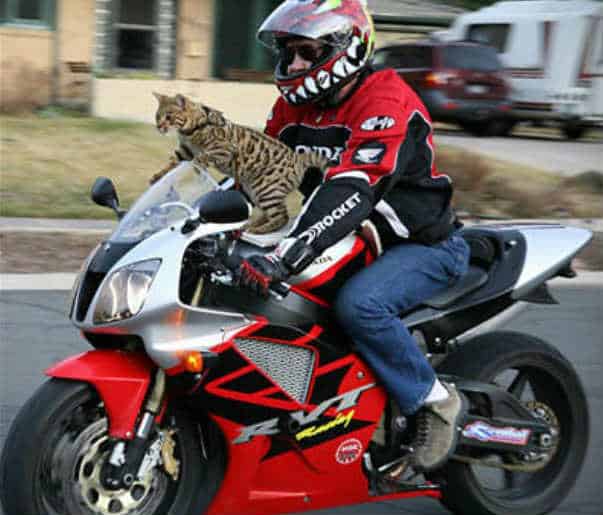 25. Motor-Cat
There's an ongoing debate between cat people and dog people about which pet is best suited for life with humanity. One of the arguments dog people had was the sheer contagious joy of a dog hanging its head out of a car window while en route to the next BEST DAY EVER!. Well, now cat people have a counter with motorcycle cat—a feline on a mission to ride no matter what comes its way. This is a road warrior, a master of two wheels and OMG so adorable…will you look at that face?!