Raquel Welch is one of the most Iconic actress through history. She was born September 5th 1940 in Chicago Illinois. Between 1964 and 1966 she started her acting career in a couple of small films. One being "A House Is Not A Home" and the other being an Elvis film musical called " Roustabout". She than went on to get an offer for a major contract with 20th Century Fox. She than went on to grow her acting career to an international base where she played in some roles, such as The Three Musketeers, Animal, and The Muppet Show just to name a few. In 1981 she starred on Broadway in "Woman Of The Year". Which than lead to her landing some large roles that that would eventually land her a star on Hollywood Walk Of Fame among other awards.
Show Me A Man
Show me a man who has forgotten about Raquel Welch and I'll show you either a liar, a man who is standing by his wife, or someone with amnesia. Enjoy the photos and stick around until the end, and you'll see what Raquel Welch is up to today! Here is a hint, she may still be on the minds of many men around the world.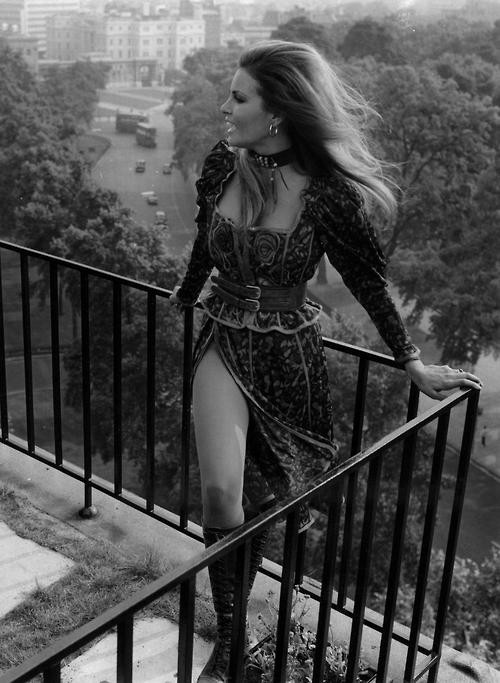 One Million Years B.C.
When she took on the role for "One Million Years B.C." – she was hesitant because there was only three lines of dialogue for her character. But the first-ever deer-skin outfit she wore throughout the film – no one had ever seen anything like it before – launched her into superstardom status! This also lead to becoming an idol for many women to look up to and many women wanted to look like.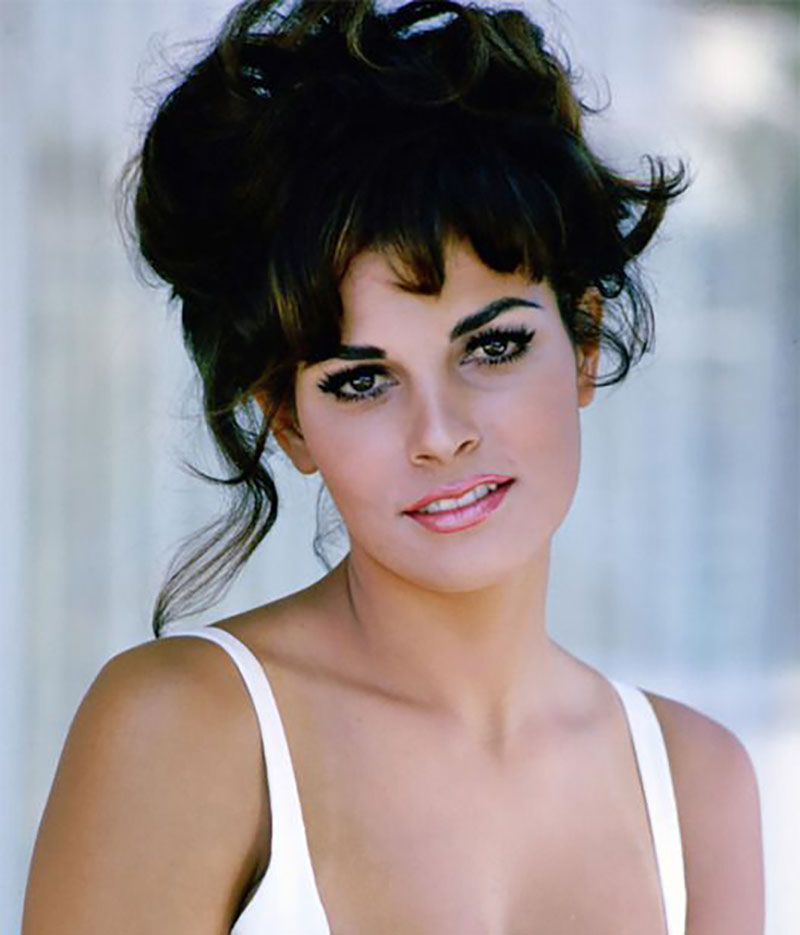 Bedazzled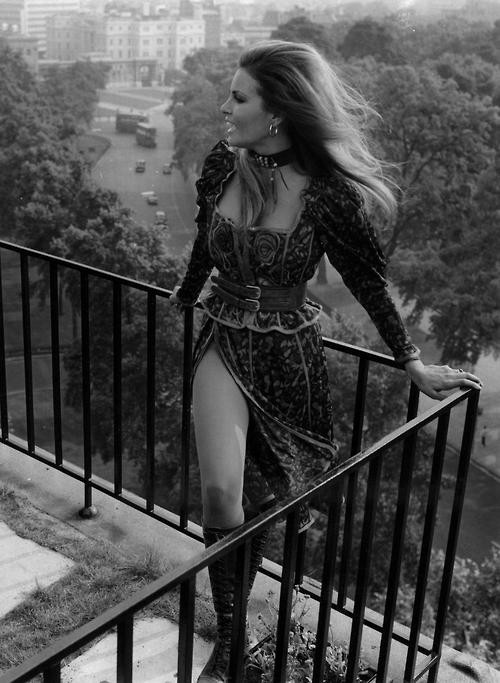 One Million Years B.C. was filmed in 1966. After the success of that movie, she landed roles in: Bedazzled (1967), Bandolero! (1968), 100 Rifles (1969), Myra Breckinridge (1970) and Hannie Caulder (1971) as well as many television spots. Some of the TV roles include McHale's Navy, Bewitched, Raquel, and The Muppet Show. She also hosted Saturday Night Live in 1976.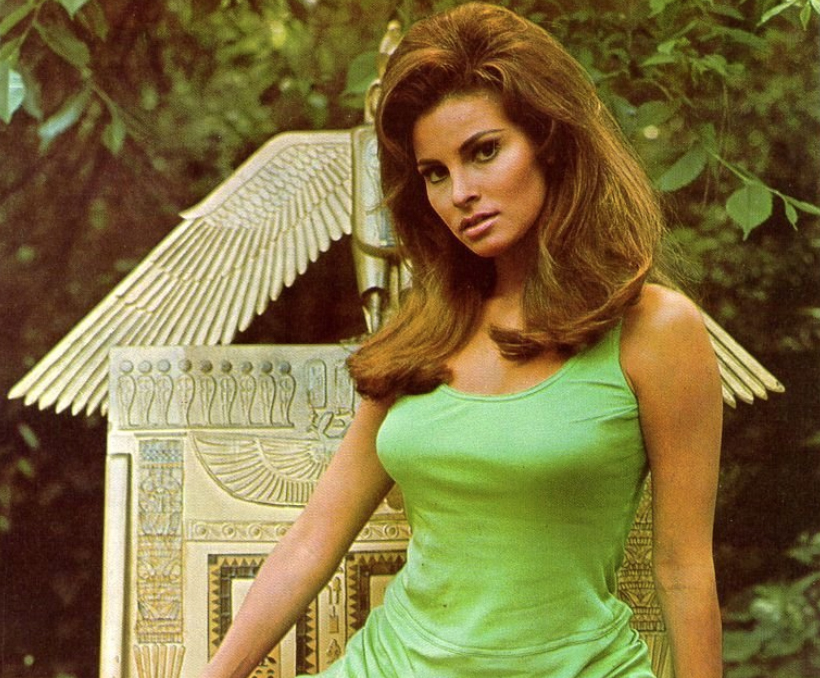 Golden Globe Winner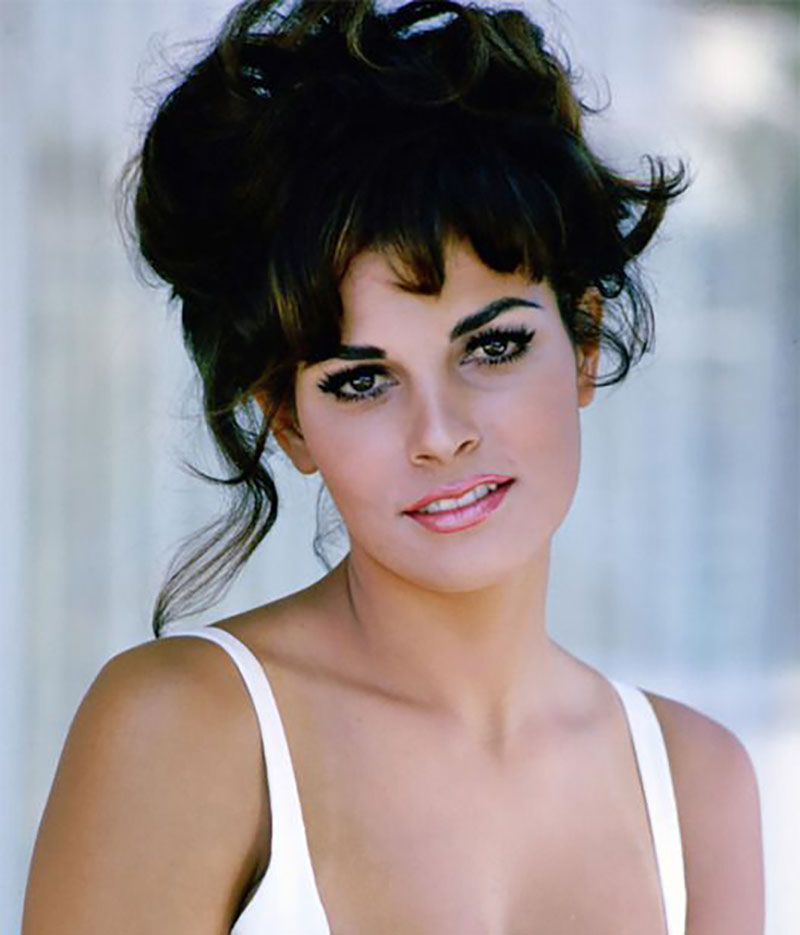 She's a Golden Globe winner! Raquel Welch (born as Jo Raquel Tejada) won the 1974 Golden Globe for Best Motion Picture Actress in a Musical or Comedy for her acting work in Three Musketeers. This would than lead to her being on other films such as The Four Musketeers, The Wild Party, Animal, Chairman of the Board, and Legally Blonde just to name a few.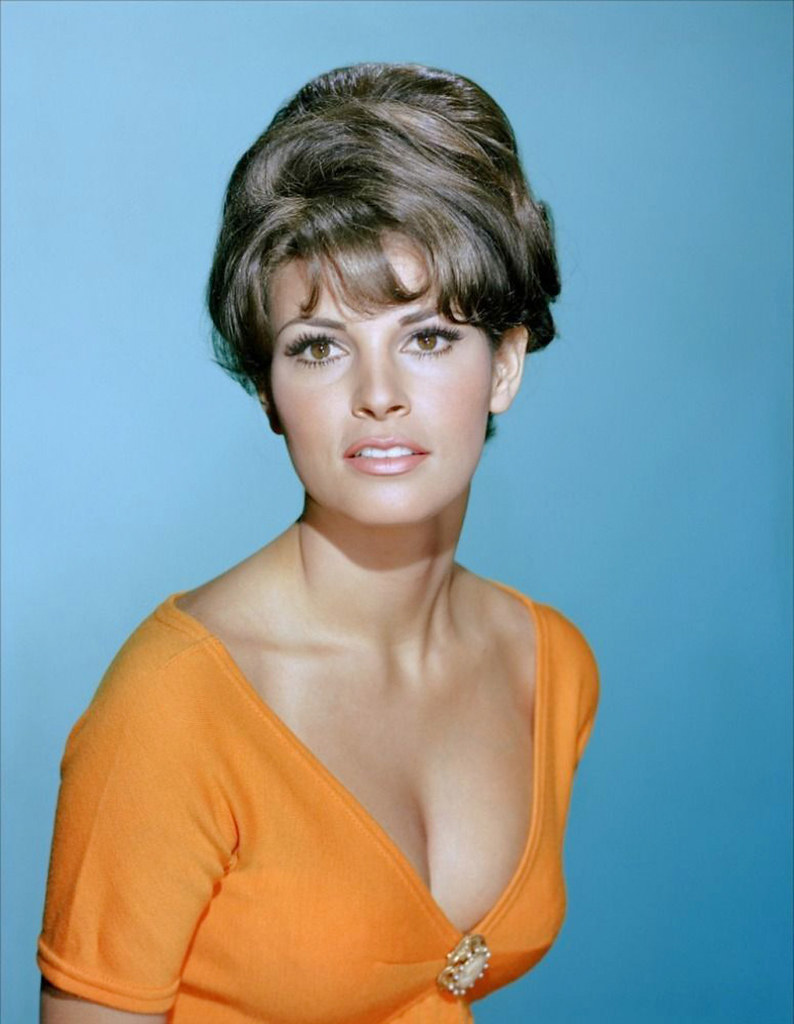 Golden Globe Nomination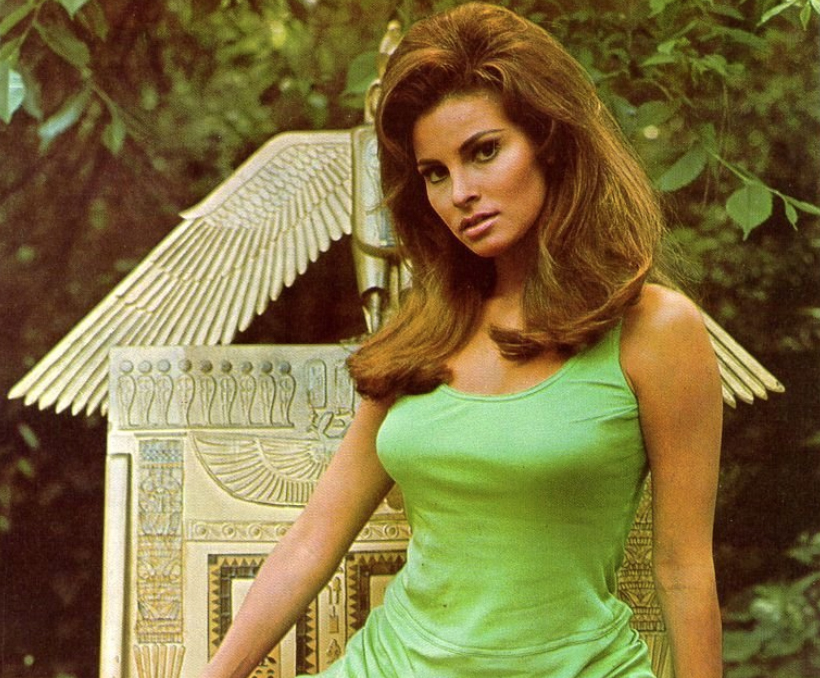 She wasn't totally done, though. Over ten years later, in 1987, Welch was nominated for the Golden Globe for Best Actress in a Television Film for her work in Right To Die. Shortly after this, in 1994 Welch was given a star on the famous Hollywood Walk of Fame where people would be able to see how great she was all of the time.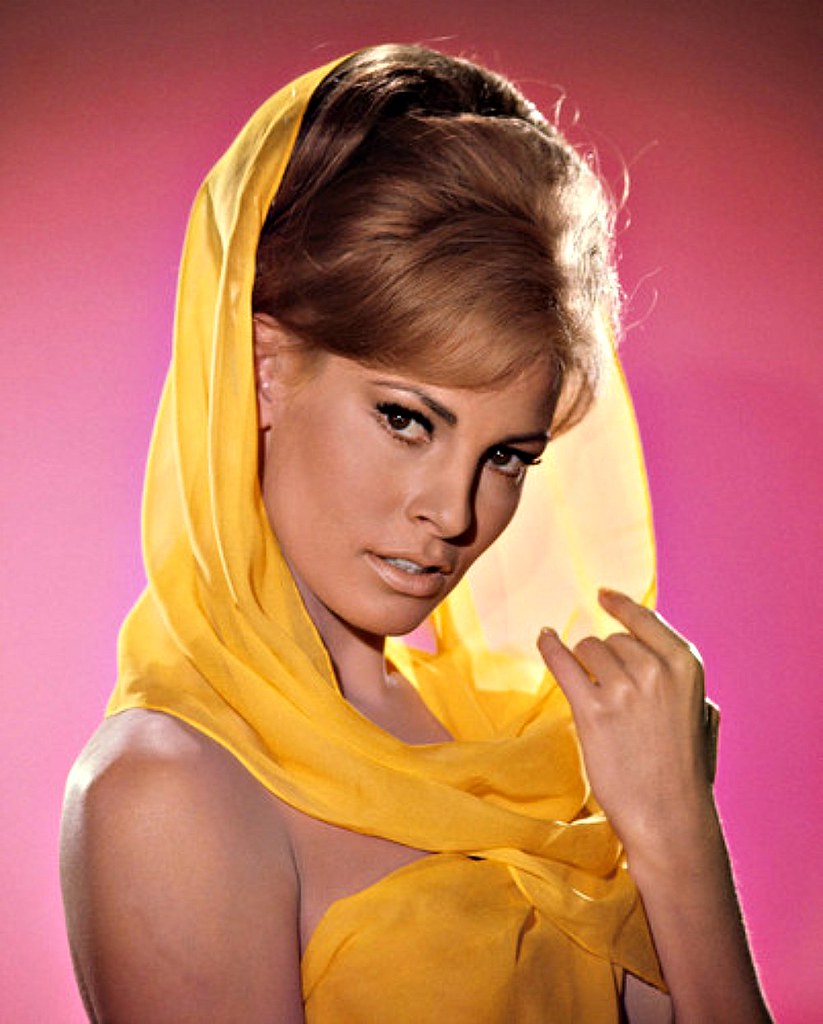 Welch's Individual Style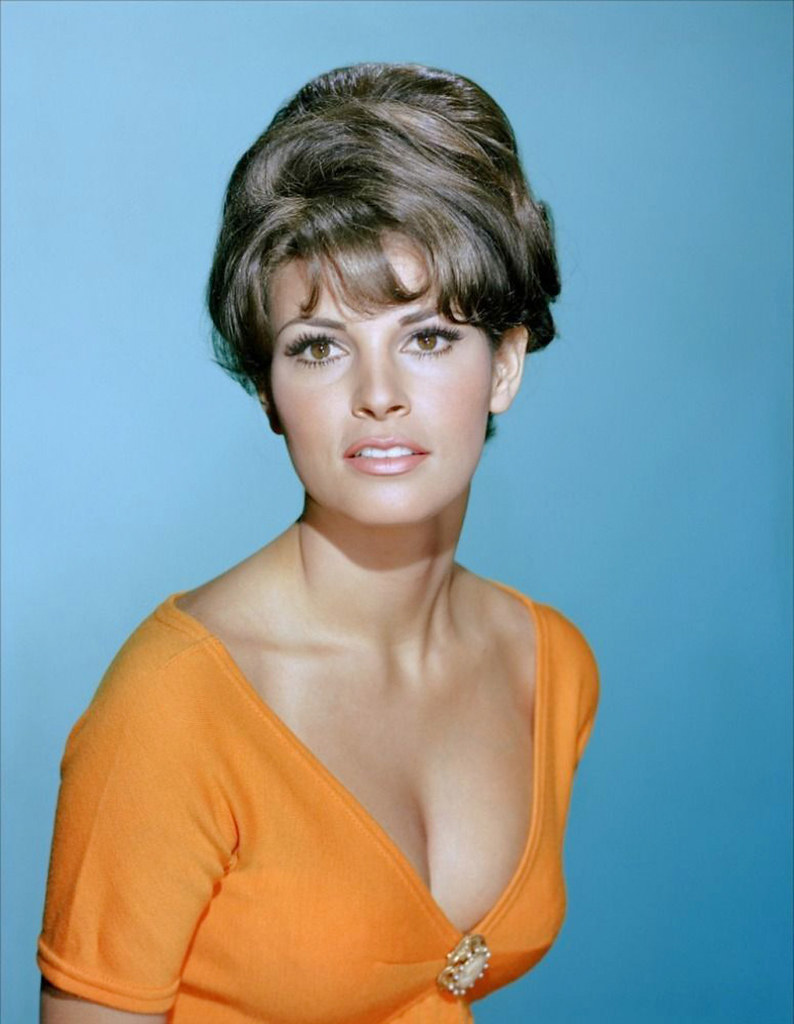 Welch's individual style and huge film persona made her an icon of the 1960s and 1970s, due to her portrayal of strong female characters. This helped make her an icon for younger women growing up and a wonderful role model to women everywhere. She wasn't just liked and idolized by women of the world as many men also would go watch her films.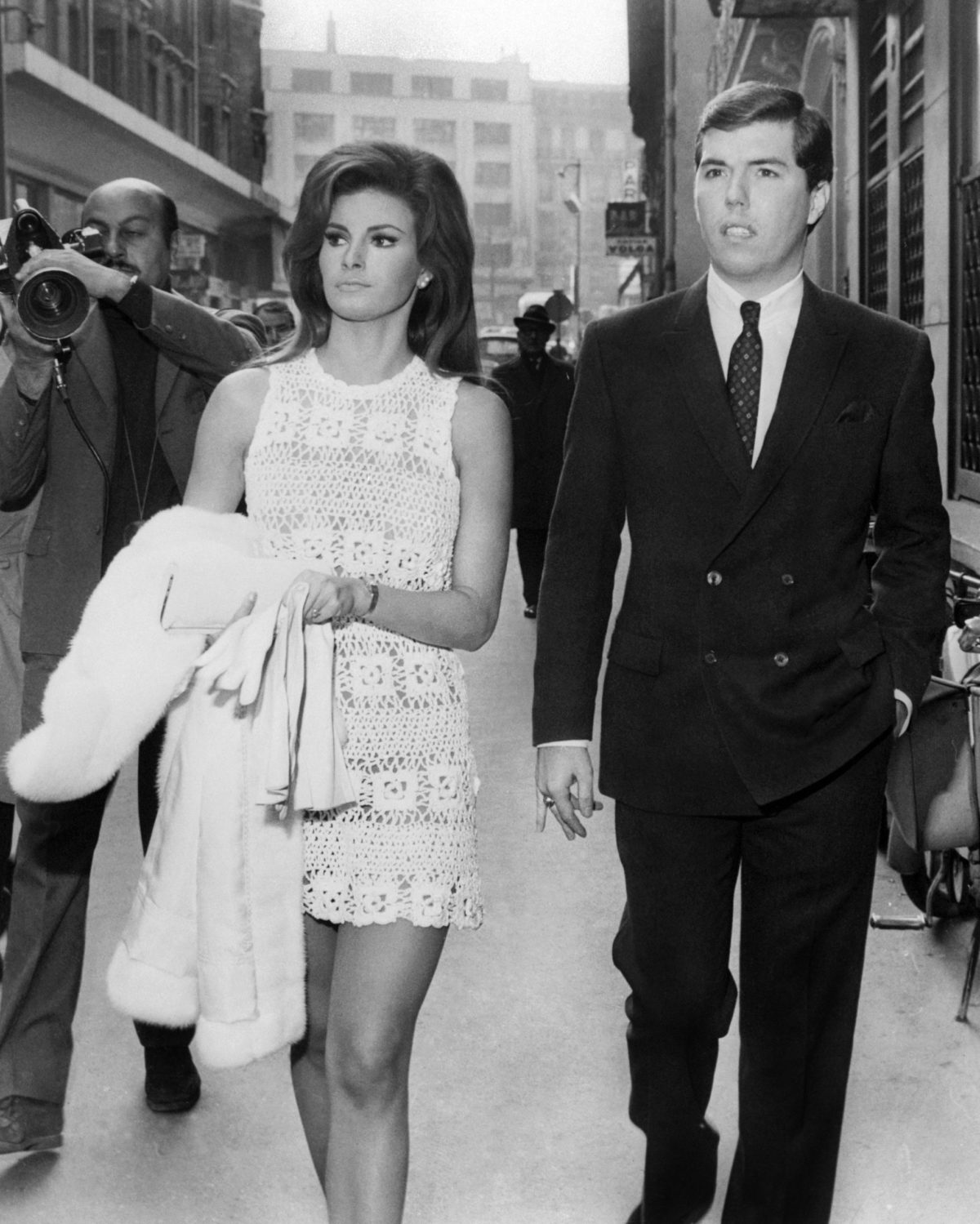 5 Foot 6 Inches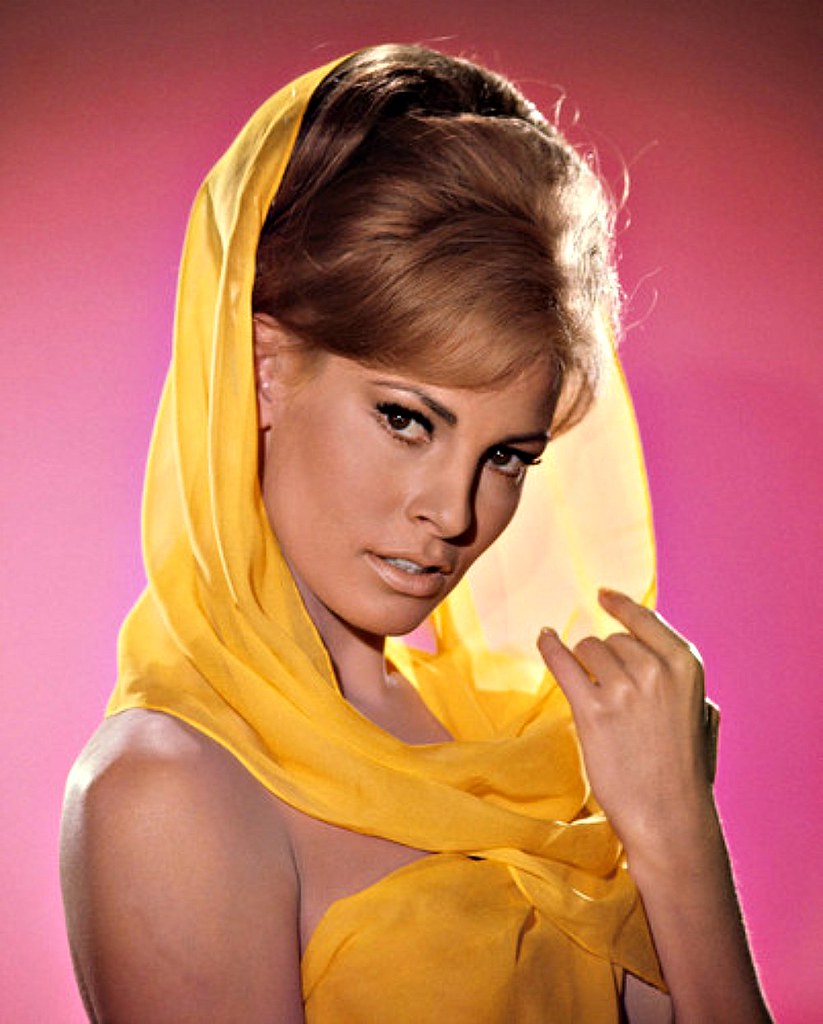 She stands 5-foot, 6-inches tall and is known almost the whole world over. You're looking at a legend here, folks! She would have never guessed the accomplishments she would rack up. Starting with her pageant wins at a younger age to eventually winning some of the greatest awards in film. One of them being a Golden Globe Award in 1974.
Raquel Welch's Backstory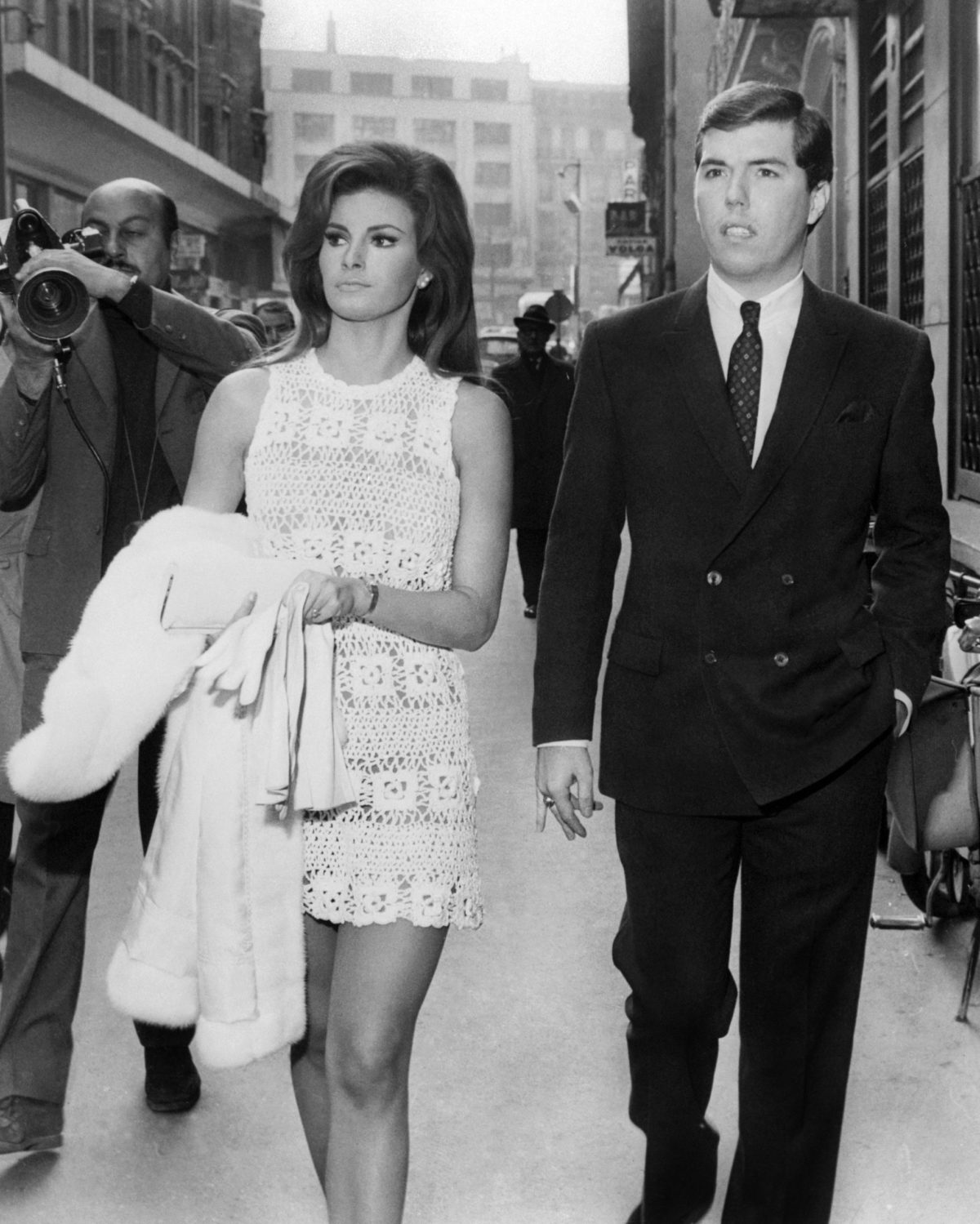 Raquel Welch's backstory is an interesting one. She hails from Bolivia, but moved to San Diego when she was just two years old. San Diego is a lesser known migration spot, but a popular one none the less. Her family is rooted in Bolivia where one of her cousins went on to be the first female president of Bolivia. Greatness is definitely in the family.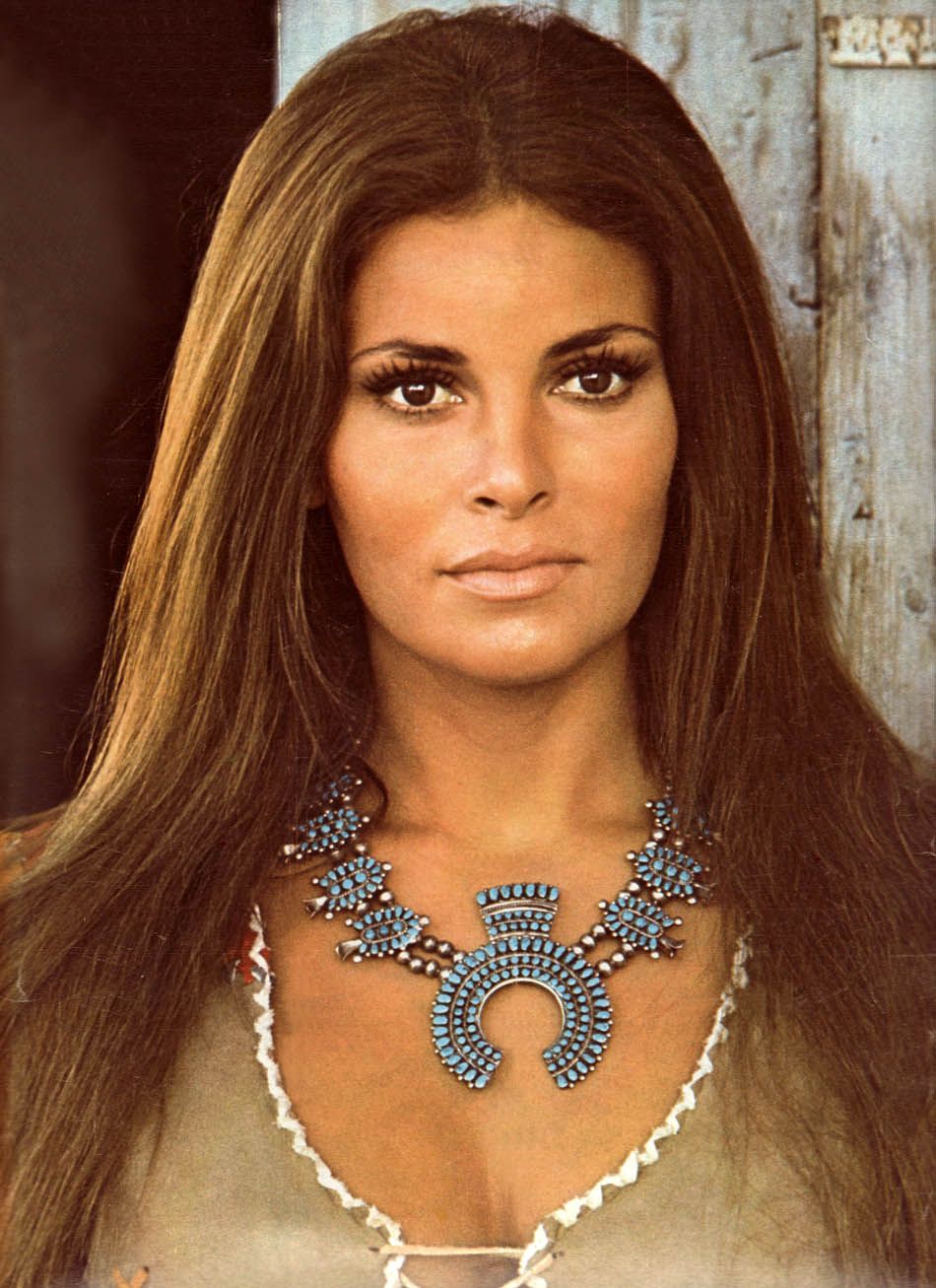 Ballet Or Not
She always knew she wanted to perform, and ballet was her first choice. When her teacher told her she didn't have the figure to be a ballerina – Welch opted for beauty pageants instead. This change of pace ended up being a great choice. At the time she had no idea she would go on to win pageants and than change course to the film industry.
Miss Photogenic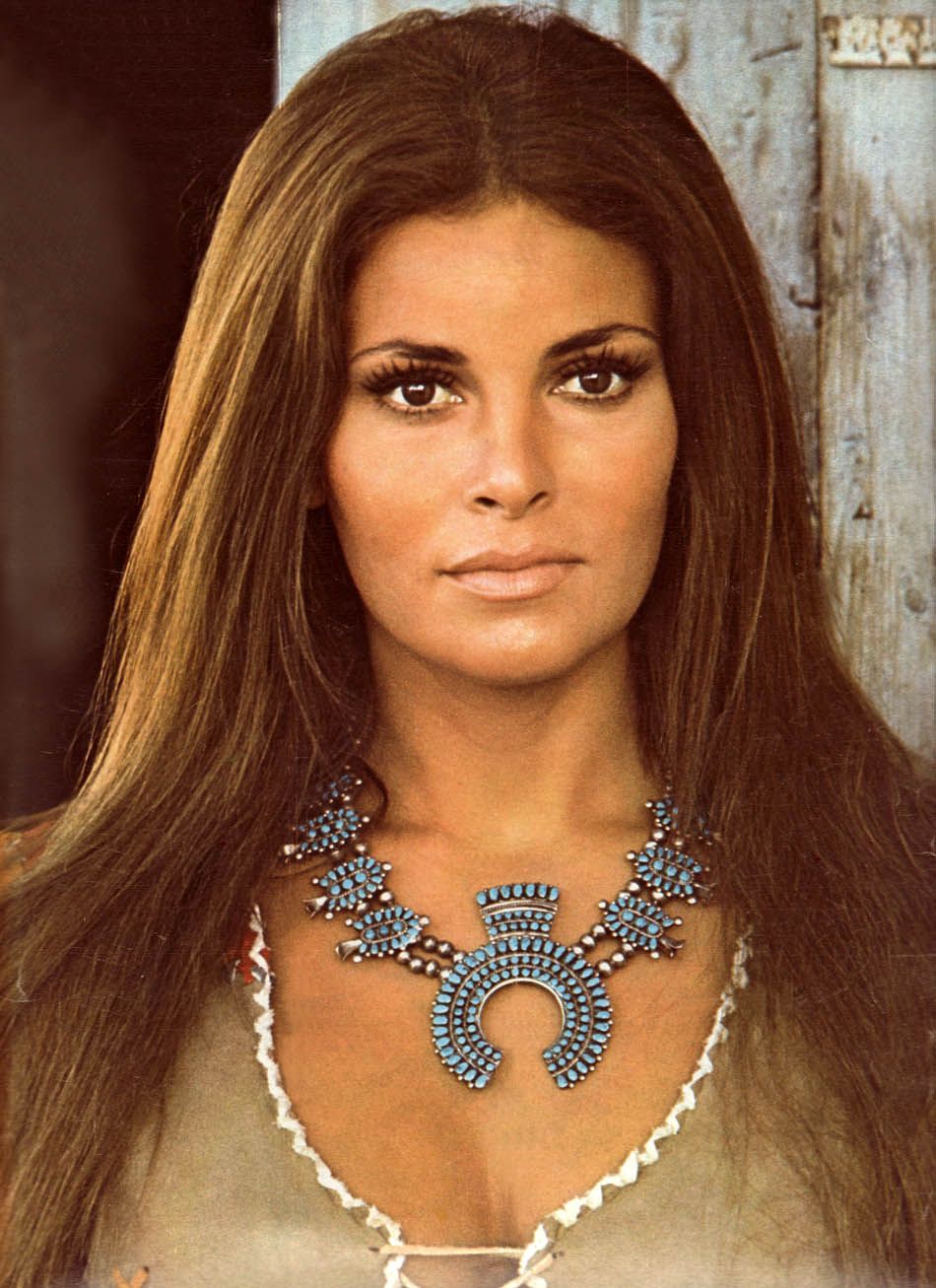 Welch, while still in high school, was crowned: Miss Photogenic and Miss Contour (at the age of 14), Miss La Jolla (she attended La Jolla High School) and the title of Miss San Diego – the Fairest of the Fair – at the San Diego County Fair. Her parents would eventually get divorced shortly after she was crowned the Maid of California.
San Diego State University
Raquel Welch attended San Diego State University on a theatre arts scholarship. She bounced around from city play to city play, waiting for her call to the big leagues. That is more often that not the route that is taken by people in show business. Most people don't end up making it to the big leagues but Welch would eventually get her break.
News Anchor Job
As her college acting was unfolding, Welch took a job as a news anchor for a local TV studio. This ended up in her dropping her drama classes, divorcing her husband and moving to Texas with her two kids where she worked as a model for Nieman Marcus and a cocktail waitress. She wanted to make her way out to New York but eventually moved back to L.A.
Moving Back To L.A.
She eventually moved back to L.A., where she began to audition for movie roles. Her and her business partner wanted to shun the typecast roles for Latina women, so they stuck with 'Raquel Welch' as her screen name instead of 'Raquel Tejada'. Her business manager also came up with the idea to make Welch a sex symbol to help frow attention toward her.
A House Is Not A Home
She started to experience some success. She was cast in small roles in two films, A House Is Not a Home (1964) and the musical Roustabout (1964), an Elvis Presley film. She also landed small roles on the television series Bewitched, McHale's Navy and The Virginian. she was also one of the actresses that auditioned for the lead role of Gilligan's Island's Mary Ann Summers.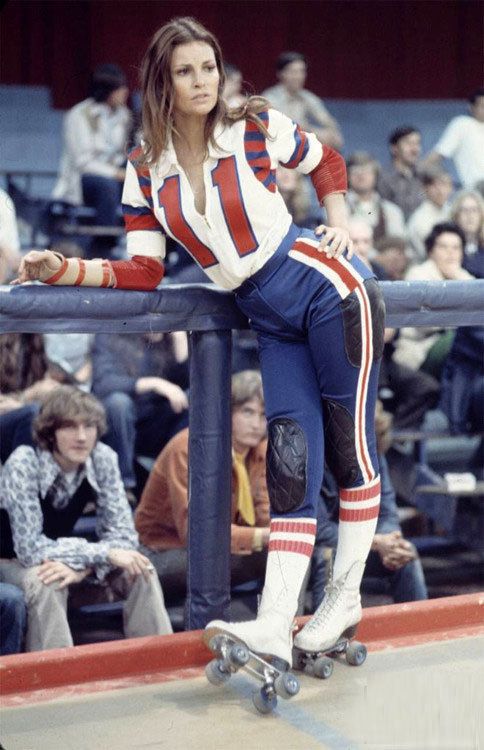 A Swingin' Summer
Due to her hard work the previous year, Welch landed her first feature told in 1964 in the movie A Swingin' Summer. Summer time and the living is easy- has there been another truth told as great as that one? That same year she was noticed by the wife of the famed producer Saul David who recommended her to 20th Century Fox.
Debbie Or Raquel?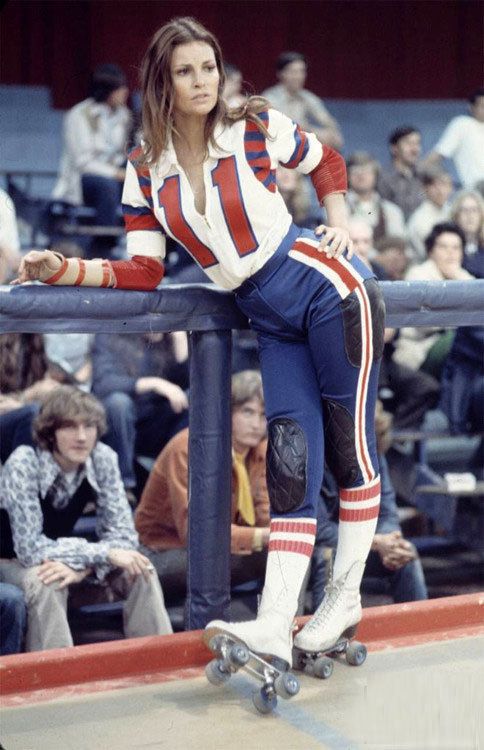 At one point, studio executives wanted to change her first name to "Debbie" due to the scare of spectators not being able to pronounce her name correctly. After she signed a seven-year contract to 20th Century Fox, this was their request. She flat-out refused to do it, and they relented…thank goodness! If they didn't agree to her terms to use her real name, we may have not seen her the same.
Fantastic Voyage
And then it happened; the turning point of the young actress' career came in 1966. She was cast in a leading role in the sci-fi film Fantastic Voyage (1966), in which she portrayed a member of a medical team that is miniaturized and injected into the body of an injured diplomat with the mission to save his life through advanced technologies.
The World's First Bikini
Soon after she broke through with Fantastic Voyage, she landed in One Million Years B.C. where she wore nothing other than "the world's first bikini" made of nothing but deer skin. The posters displaying her, these images became world-wide best sellers. These images made her a dream star for millions of moviegoers around the world which help lead to many more roles in her career.
The Legendary Fur Bikini
That legendary fur bikini became the "definitive look of the 1960s". Not bad for a woman who moved to the states when she was 2 years old! We'll soon be able to catalog and map neurological networks that can tap into mindsets of an era. Welch's figure in a fur bikini made her a dream girl of millions of moviegoers and a star.
20th Century Fox Transfer
20th Century Fox transferred her contract to a production company in England, where she appeared as Lust incarnate in the Peter Cook-Dudley Moore comedy, Bedazzled (1967). It was popular, as was the Western, Bandolero! (1968). This film co-starred James Stewart and Dean Martin in which James Stewart said she would stack up well in this role. Welch herself said of her performance that no one is going to say "Wow it's another Anne Bancroft all over again".
Welch With Frank Sinatra
In 1968, Welch appeared with Frank Sinatra in the detective film Lady in Cement, a sequel to the film Tony Rome (1967). She admitted later that at times, she forgot to act: "I think I was just so enamored with Frank Sinatra, you know. He's hypnotic."
"100 Rifles"
As a freedom fighter leader in 100 Rifles, Welch filmed in Almeria, Spain. The movie provoked publicity and controversy at the time because it included a love scene between Welch and Brown that breached the Hollywood taboo of on-screen miscegenation (interracial).
She's A Singer Too
She's a singer, too! For many years, Raquel performed in a successful one-woman nightclub musical act in Las Vegas. She also was a fan-favorite whenever she would perform for U.S. troops.
Myra Breckinridge
Welch's most controversial role came in Myra Breckinridge (1970). She took the role as the film's trans-sexual heroine in an attempt to be taken seriously as an actress, but the movie was a failure. The role, however, was not.
The Most Desired Woman
The "Most Desired Woman" of the 1970s – that's what Playboy referred to Welch as. She was such a well-known and loved figure that Welch presented at the Academy Award ceremony several times during the 1970s.
Popularity Brought Her Own TV Special
She was so popular that in 1970 she received a television special named after her! CBS released the television special Raquel! in which she starred in and filmed across the world in locales such as: London, Paris, Acapulco, Mexico City, Yucatan, Big Sur, and Los Angeles and featured lavish production numbers of song-and-dance extravaganza.
The Beloved
Welch continued to work in films starting with The Beloved (1970) in which she starred and produced and filmed in Cyprus. The next year Hannie Caulder (1971), a Tigon and Curtwell western shot in Spain.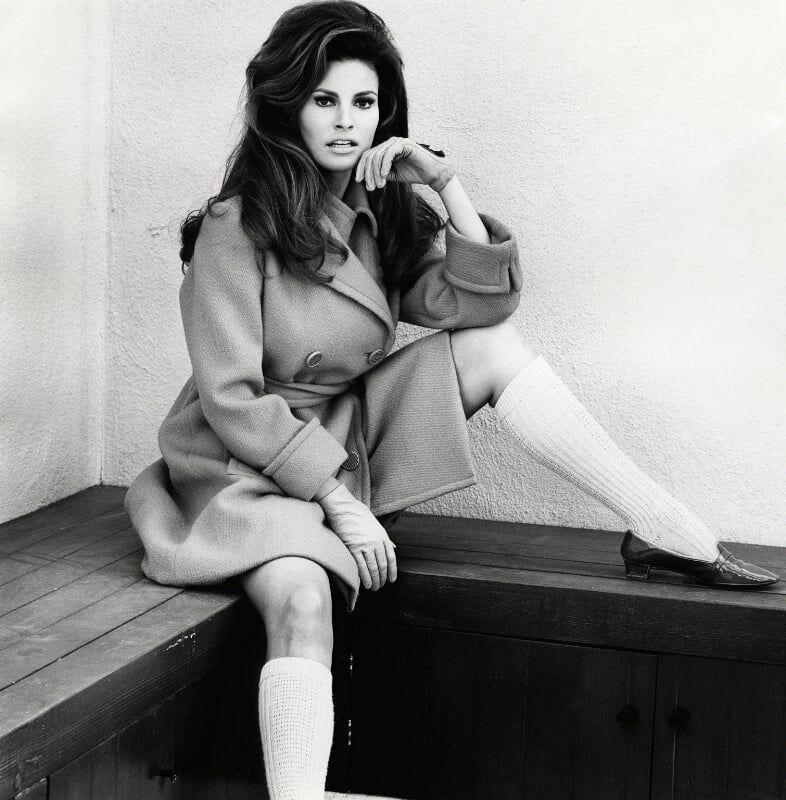 Broke Her Wrist
She once broke her wrist doing her own stunts. In Kansas City Bomber Raquel Welch played a hardened derby star and single mother that tries to balance her desire for a happy personal life and her dreams of stardom.
No Time For Breaks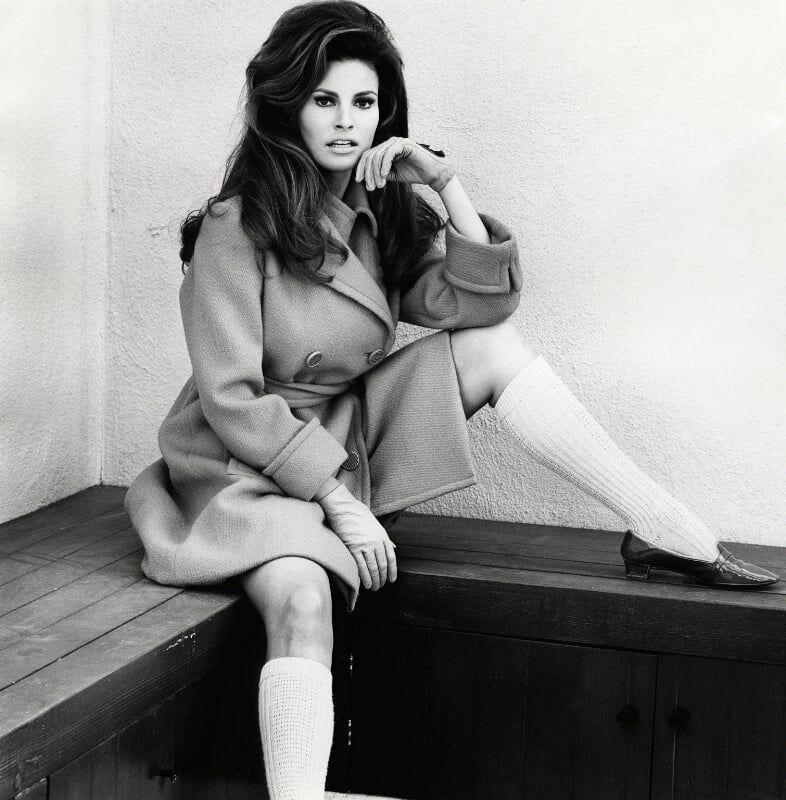 She rarely ever took a break from filming! In the late 1970s, Welch appeared in the action comedies Mother, Jugs & Speed (1976) and Animal (1977). Also in 1977, she starred in the British swashbuckling adventure The Prince and the Pauper.
The Muppet Show
She did all sorts of films. In 1978, Welch appeared in an episode of The Muppet Show and in 1979, for the series Mork & Mindy, Welch was featured as an alien bounty hunter pursuing Robin Williams in "Mork vs. the Necrotons".
Transitioning To Broadway
She even transitioned to Broadway! In 1981 she starred on Broadway in Woman of the Year, receiving praise for following Lauren Bacall in the title role. Film actresses typically take the transitional career path to a Broadway production.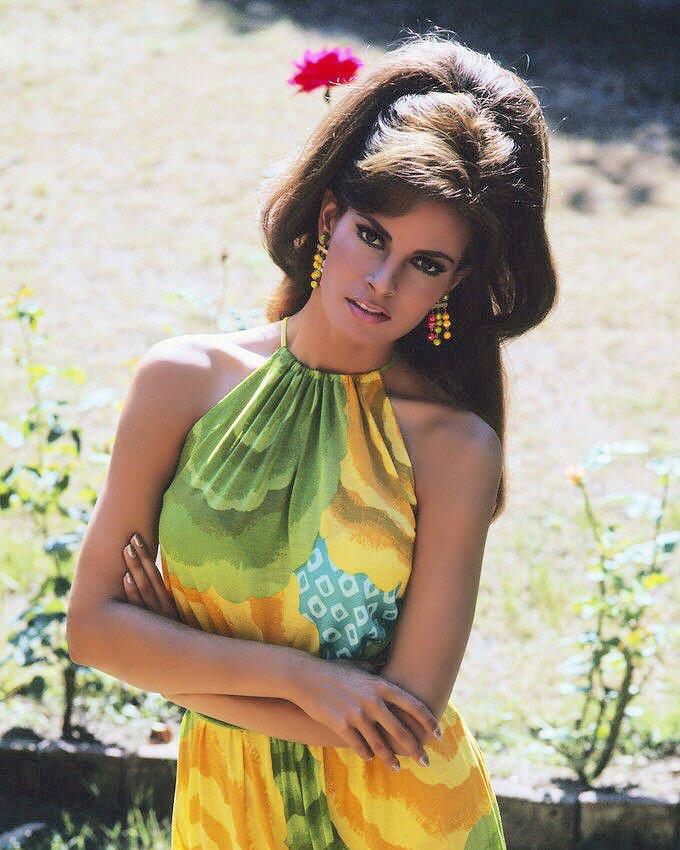 Classy And Full Of Energy
This is one of our favorite images of Raquel Welch. Classy and full of energy – what an actress! Formal attire is widely considered to be the most respectable form of human fashion. As clothing evolved, you must question the intention of designers and how things culturally progressed.
Knowing Her Value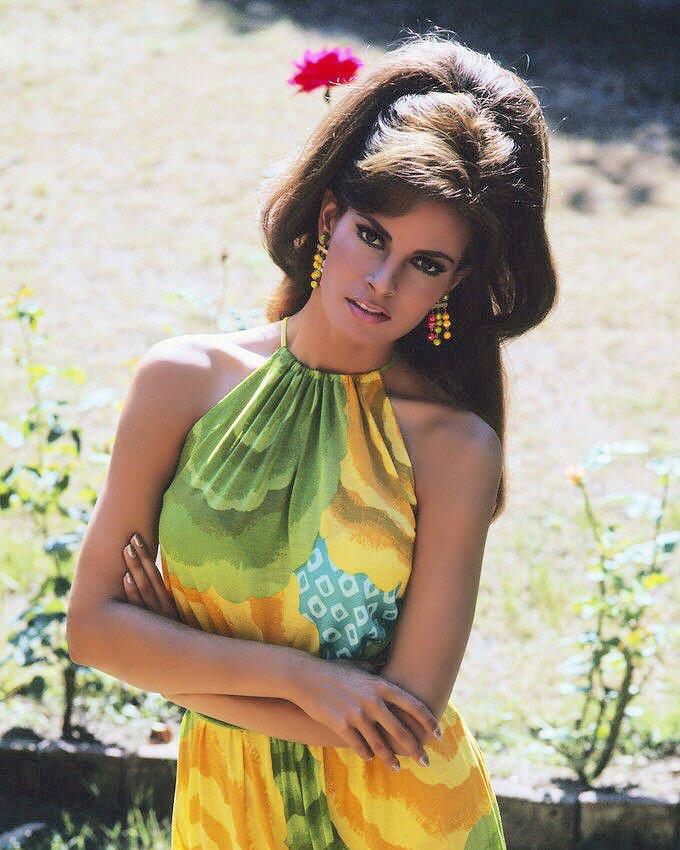 Welch was no pushover. She knew her value and never let The Hollywood elites diminish her. See what we mean on the next slide. Unfortunately Hollywood has been notorious for misogynistic perspectives running the industry.
Welch Sues MGM
In 1982, weeks into production of Cannery Row, Welch abruptly fired by the producers – the studio claimed she was not living up to her contract, by refusing early-morning rehearsals. Welch sued MGM for breach of contract.
Blackballed By The Industry
Unfortunately, her victory against MGM had a negative on her career. "I just wanted to clear my reputation and get back to my work, my work in movies", she said But she was blackballed by the industry and the incident affected her film career on the big screen from that moment on.
TV Drama "Right To Die"
She bounced back as a TV-actress and a singer. In 1987 she played in the drama Right to Die. She also flirted with a singing career, releasing the dance single "This Girl's Back In Town", which garnered pretty big attention across the USA.
Torch Song
Welch continued to turn in solid performances in the 1990s. She starred in the films Torch Song (1993), Naked Gun ​33 1⁄3: The Final Insult (1994). She also appeared in the night-time soap opera Central Park West (1995).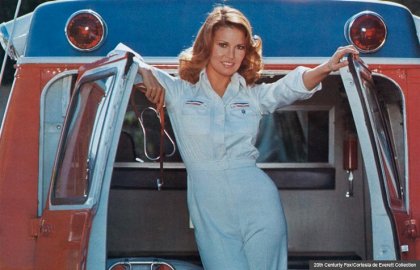 Broke Into Cosmetic Industry
Welch went on to write books, launch a cosmetic line and continue acting into her years as a seasoned pro. Many actresses turned business women broke into the cosmetics industry as a way to diversify their income streams.
"Date My Dad"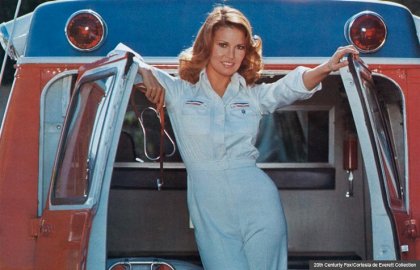 Her latest on-screen role came in the TV-series Date My Dad which debuted in 2017. Despite what you may think, the show isn't based around dating Welch's father, but a fictional character who happens to be an ex-baseball player.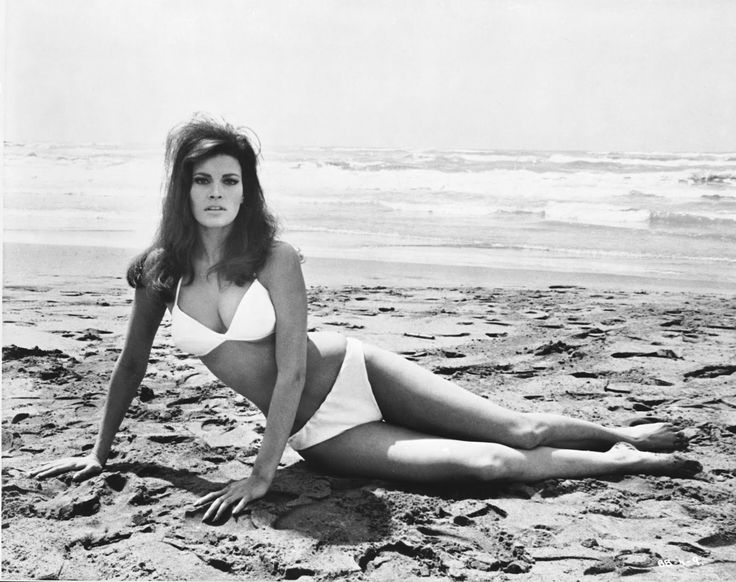 In Her 80's
Raquel Welch is 80 years old beaming as she was in her youth. As we reflect on the successful career she has had, we can't help but commend her dignifying roles and poised outlook despite being faced with adversity.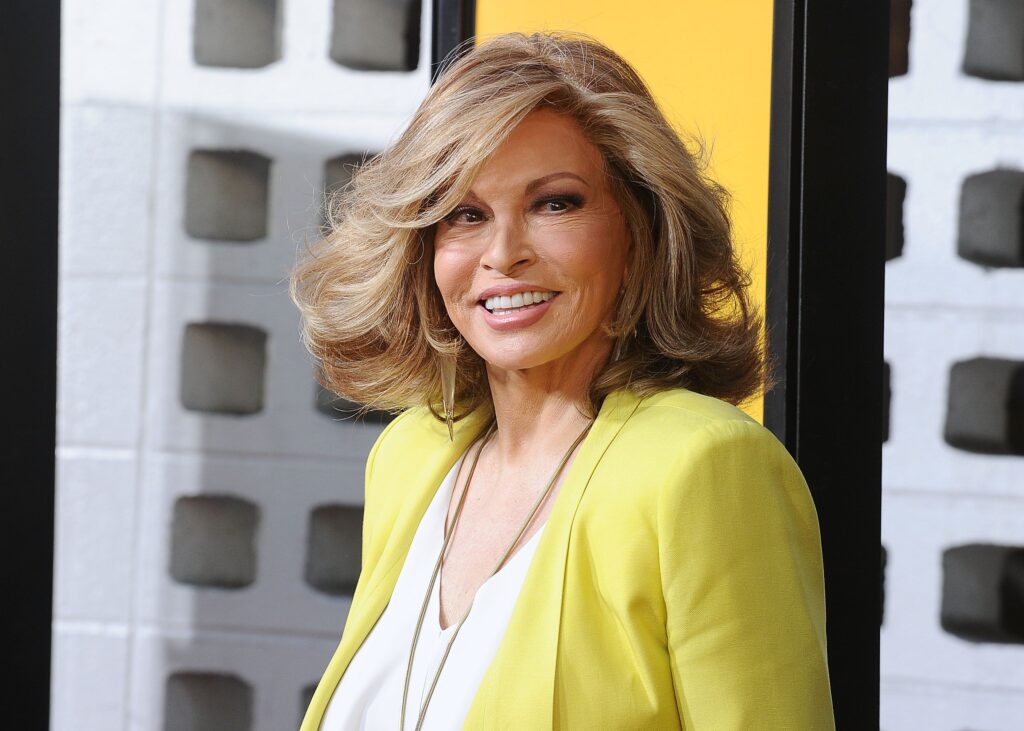 Catching Some Rays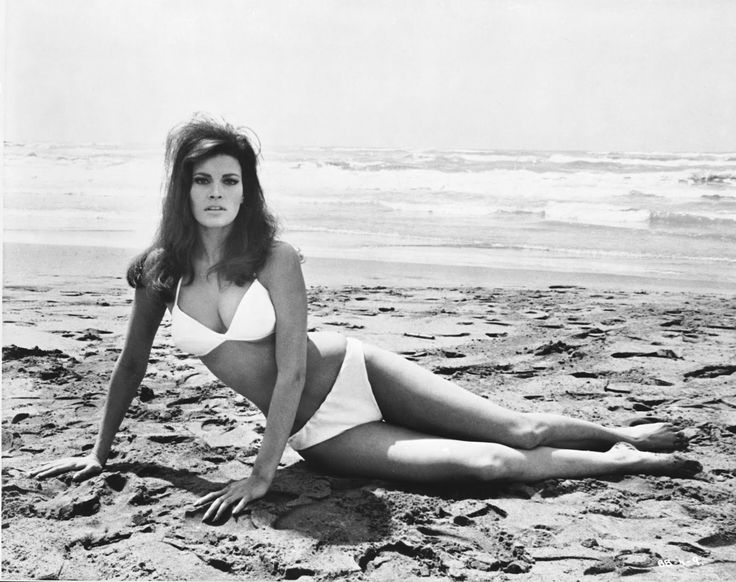 Welch married her high school sweetheart, James Welch, on May 8, 1959, with whom she had two children, Damon Welch (born November 6, 1959) and Latanne "Tahnee" Welch (born December 26, 1961). Welch says she will not remarry.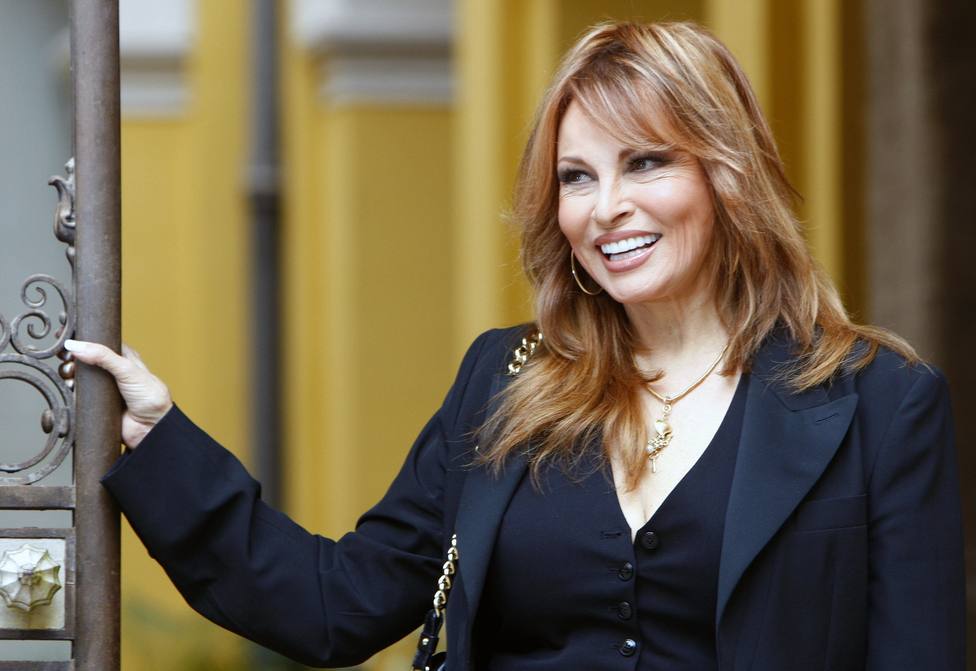 The Later Years Of Life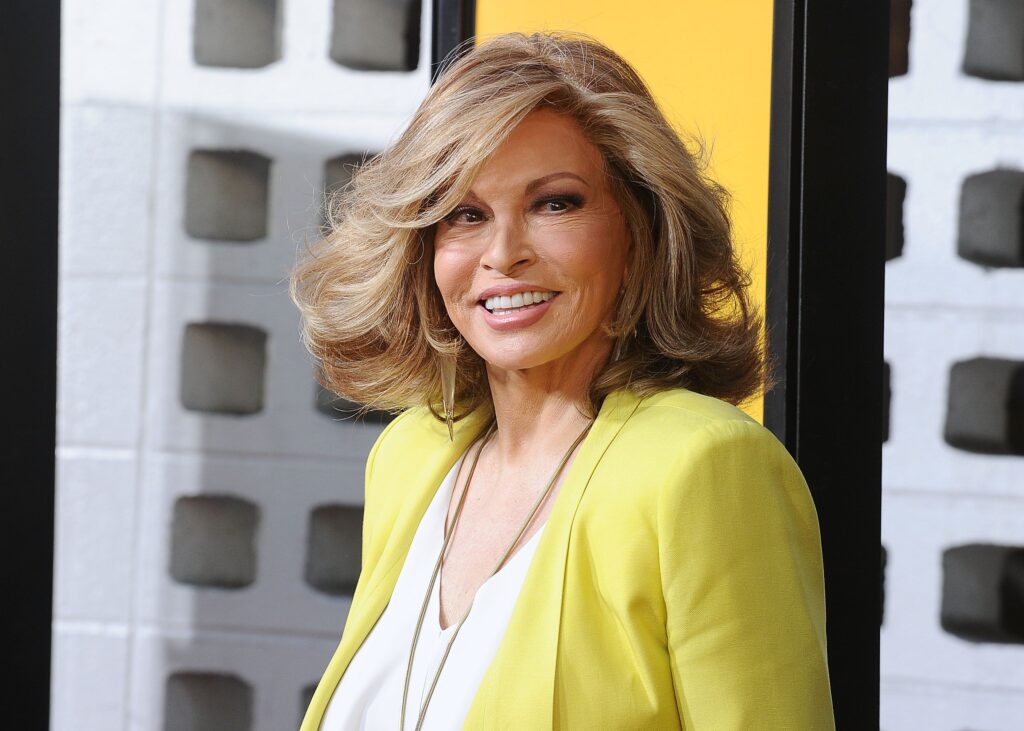 Welch posed for Playboy in 1979, but she never did a fully nude shoot. Hugh Hefner later wrote, "Raquel Welch, one of the last of the classic sex symbols, came from the era when you could be considered the sexiest woman in the world without taking your clothes off.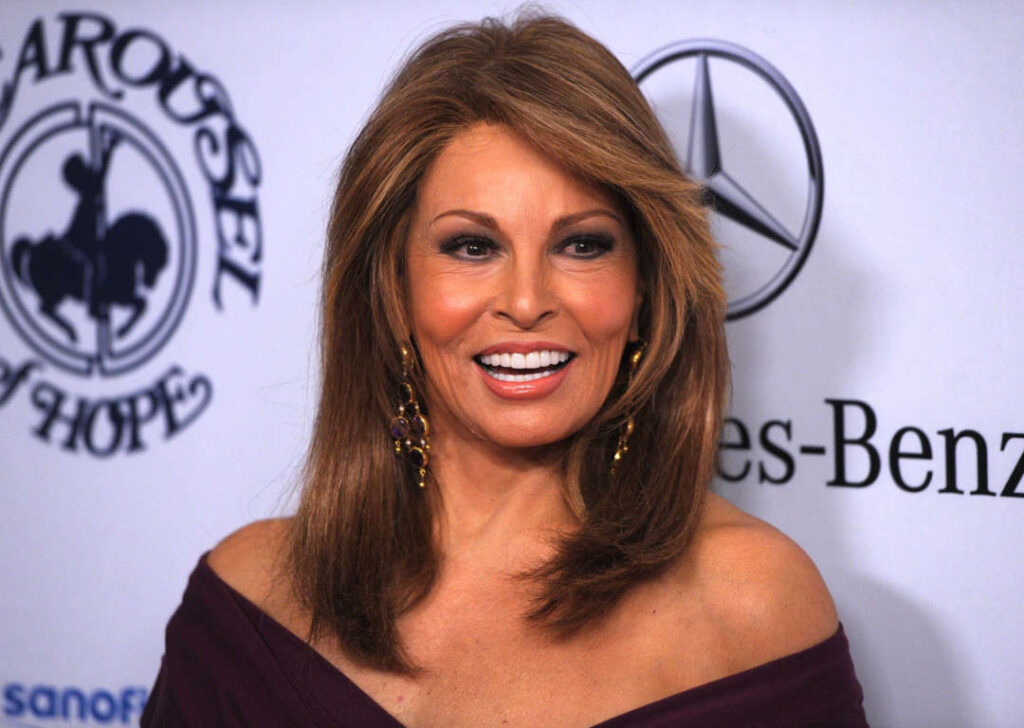 Still In Her Prime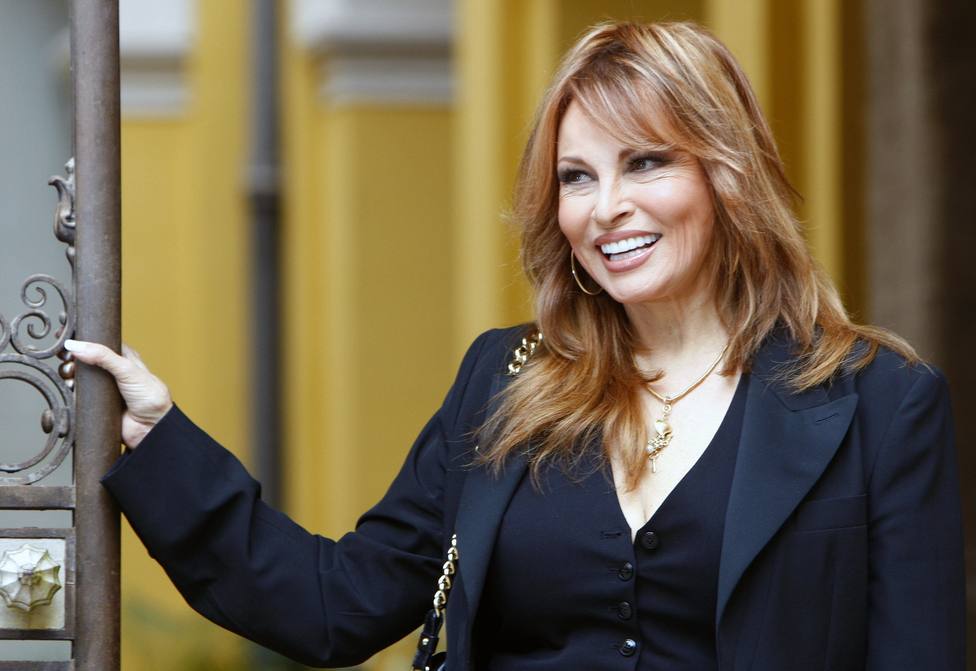 Welch has refused to take all her clothes off on screen or pose naked throughout her career spanning five decades, saying this was the way she was brought up.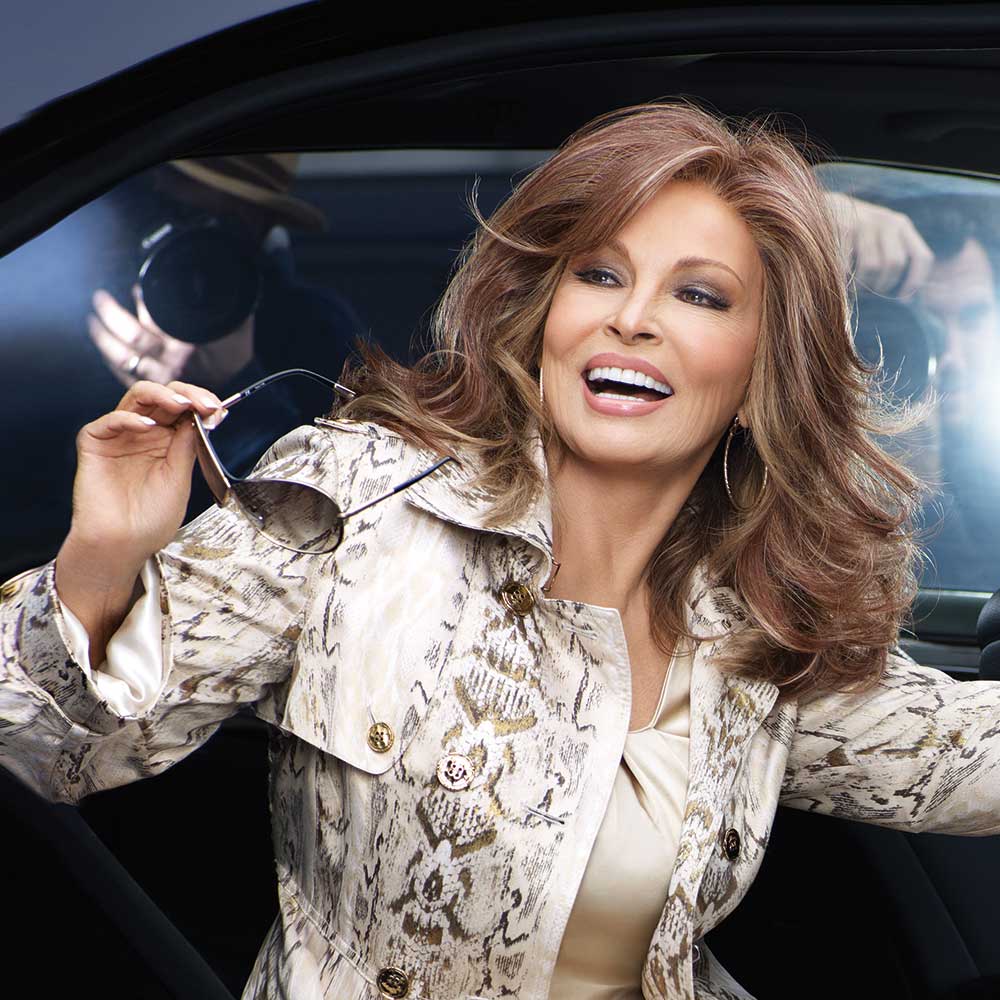 Still Making Headlines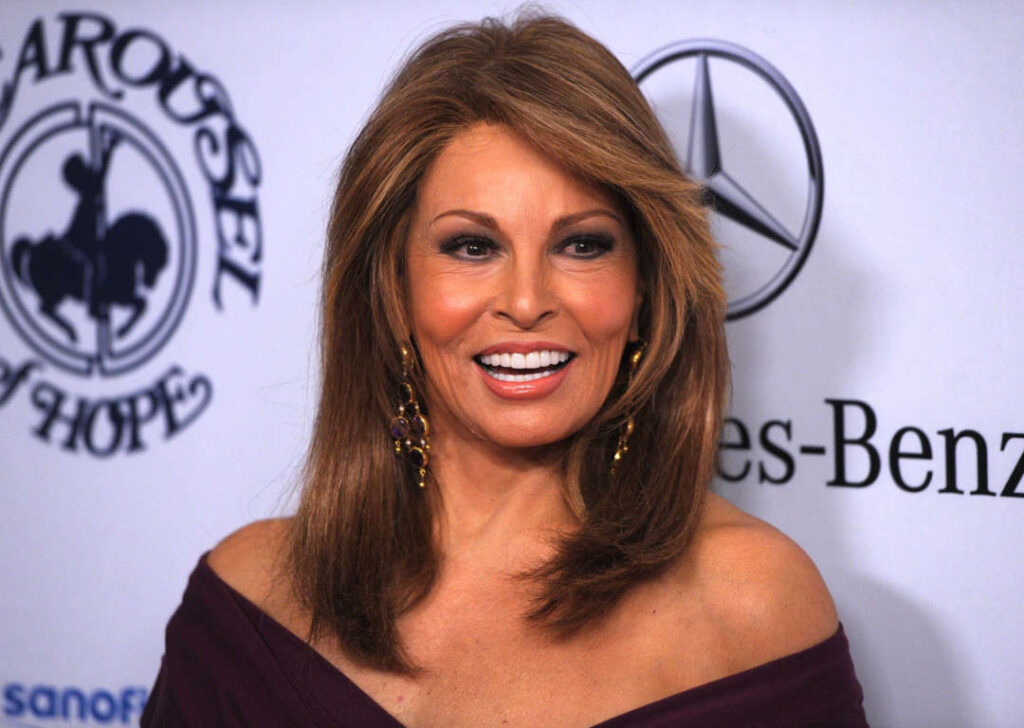 Tahnee followed her mother's December 1979 example and appeared on the cover of Playboy in the November 1995 issue and in a nude pictorial inside it.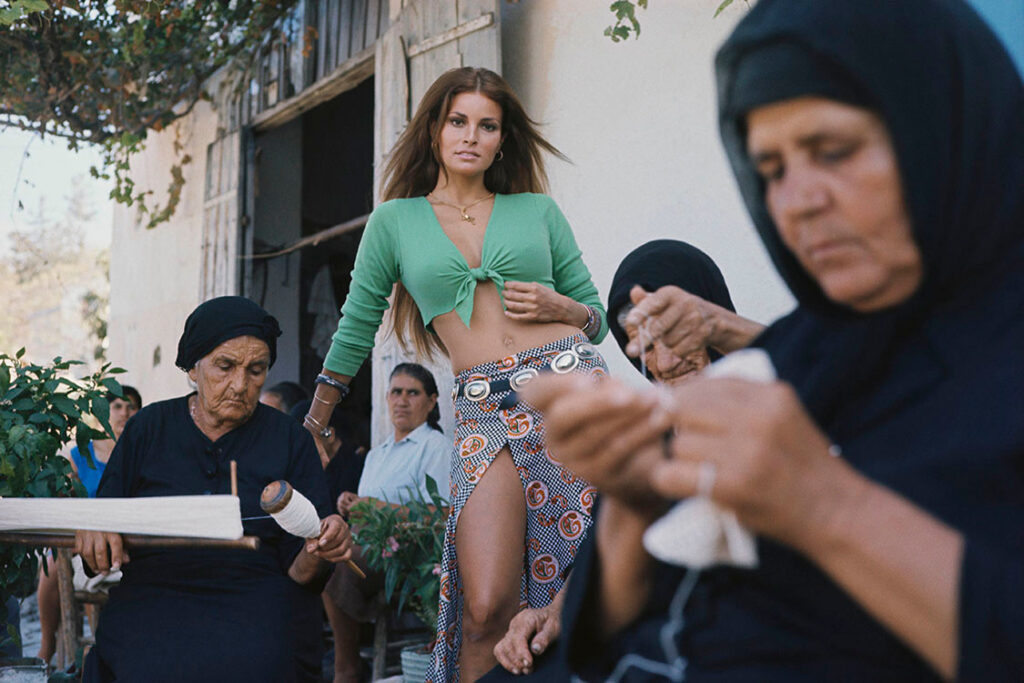 Glitz And Glamour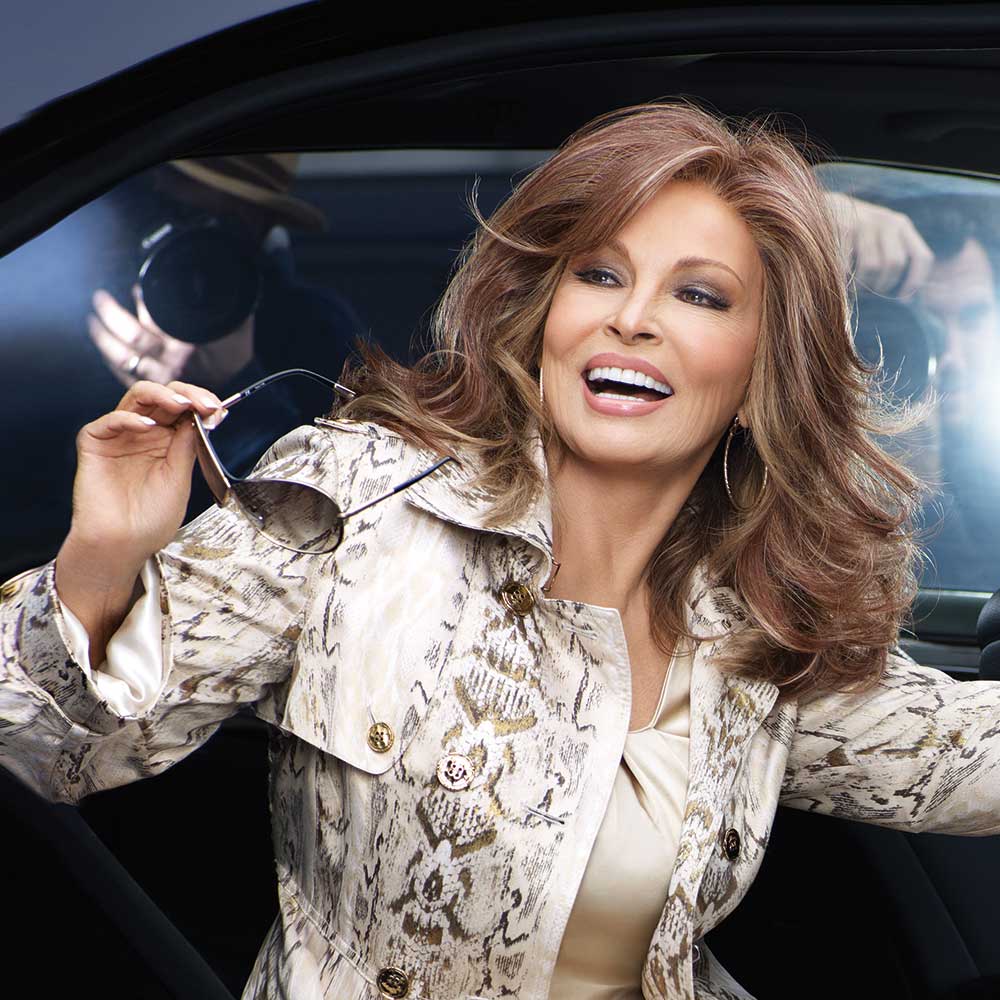 While her image in the 1960s was that of a torrid sex temptress, Welch's private life was quite different. The fact that I became one is probably the loveliest, most glamorous and fortunate misunderstanding".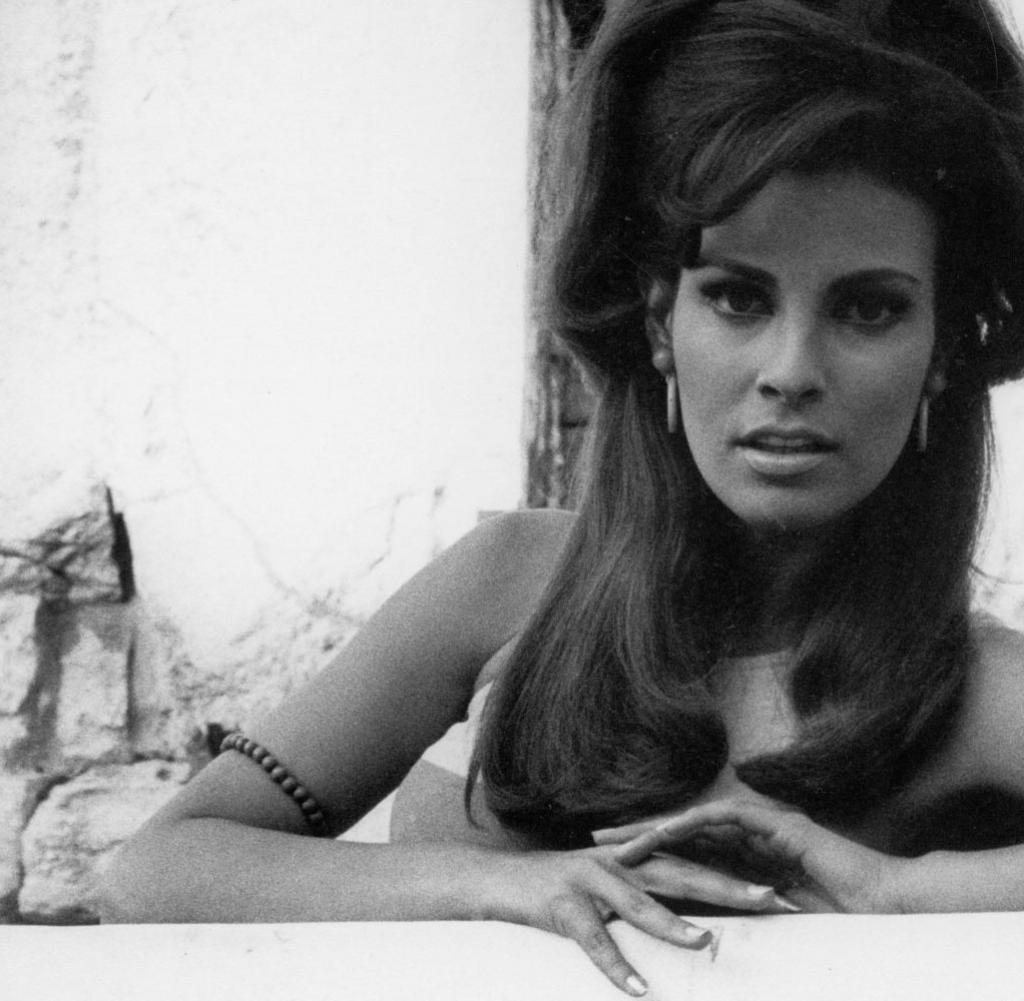 Making New Friends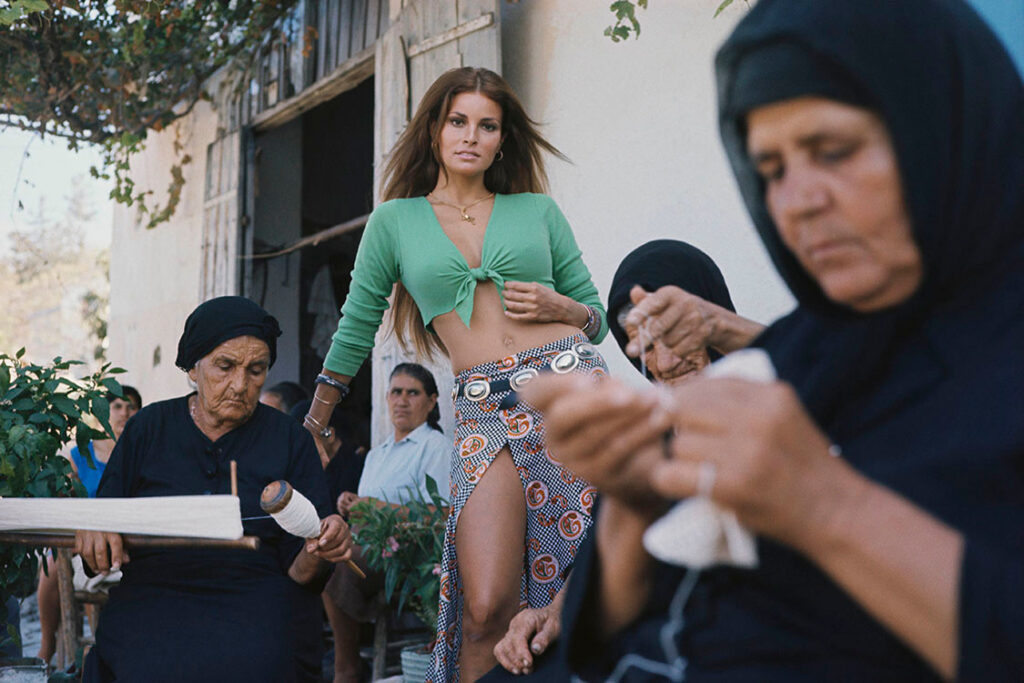 At the 1973 Academy Awards, before she announced the Best Actress winner, Welch said: "I hope the winner doesn't have a cause."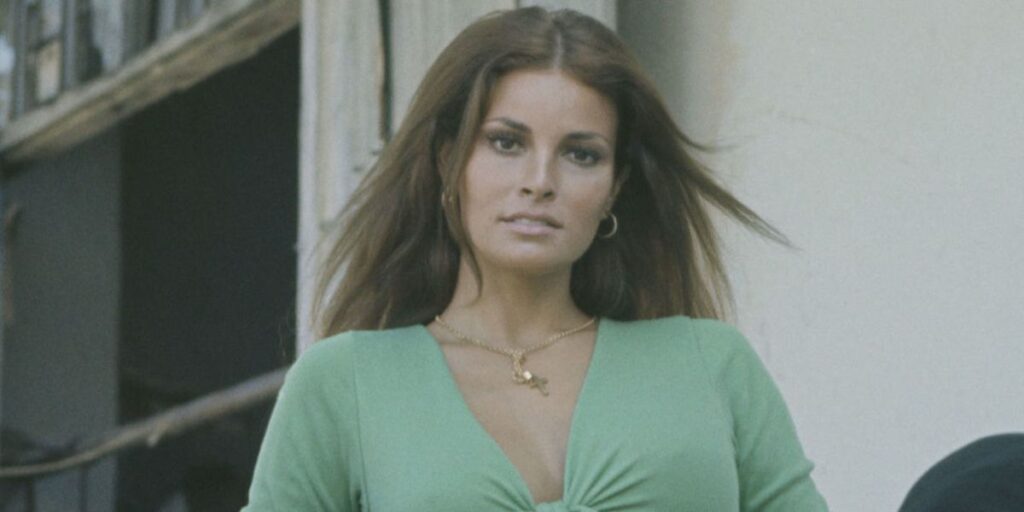 In Her 30's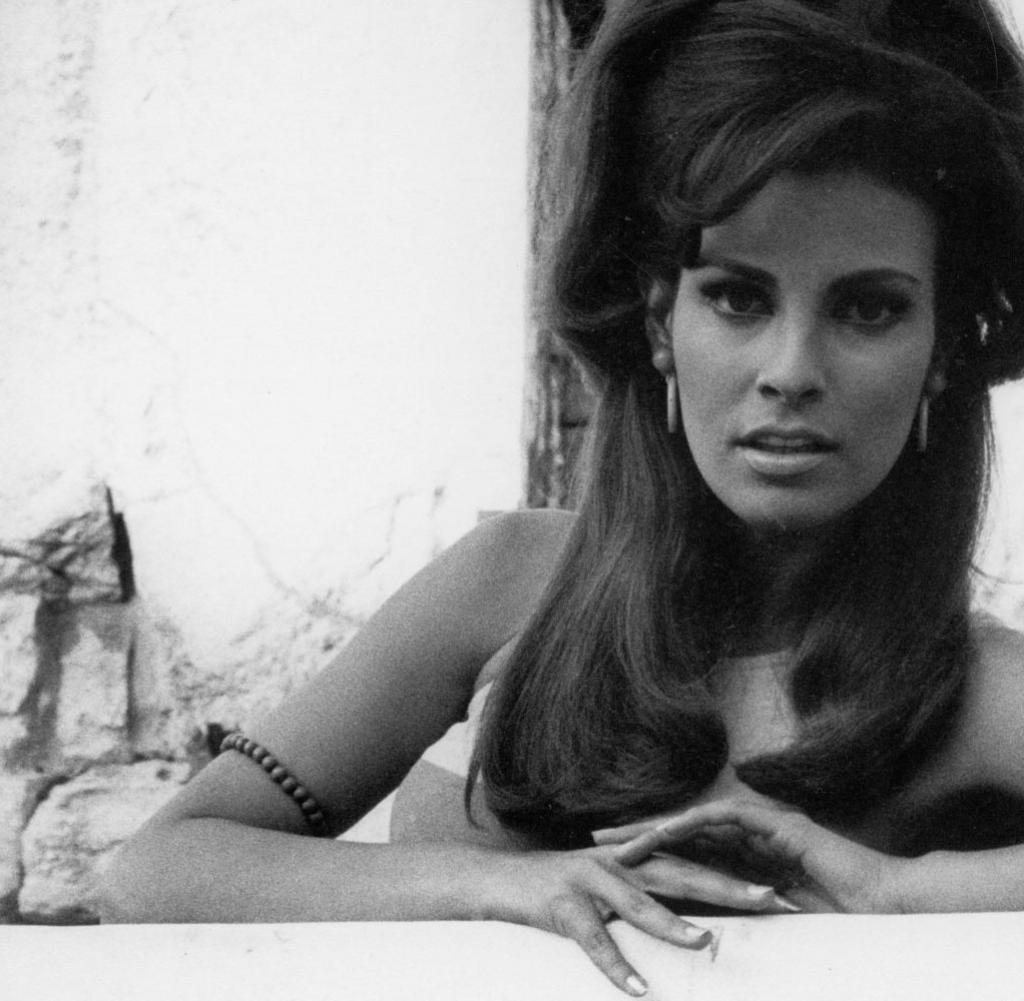 Welch is also mentioned in The Unknown Stuntman, the theme song to The Fall Guy, starring Lee Majors, who also recorded the song. Quentin Tarantino said the film was one of his inspirations for Kill Bill (2003).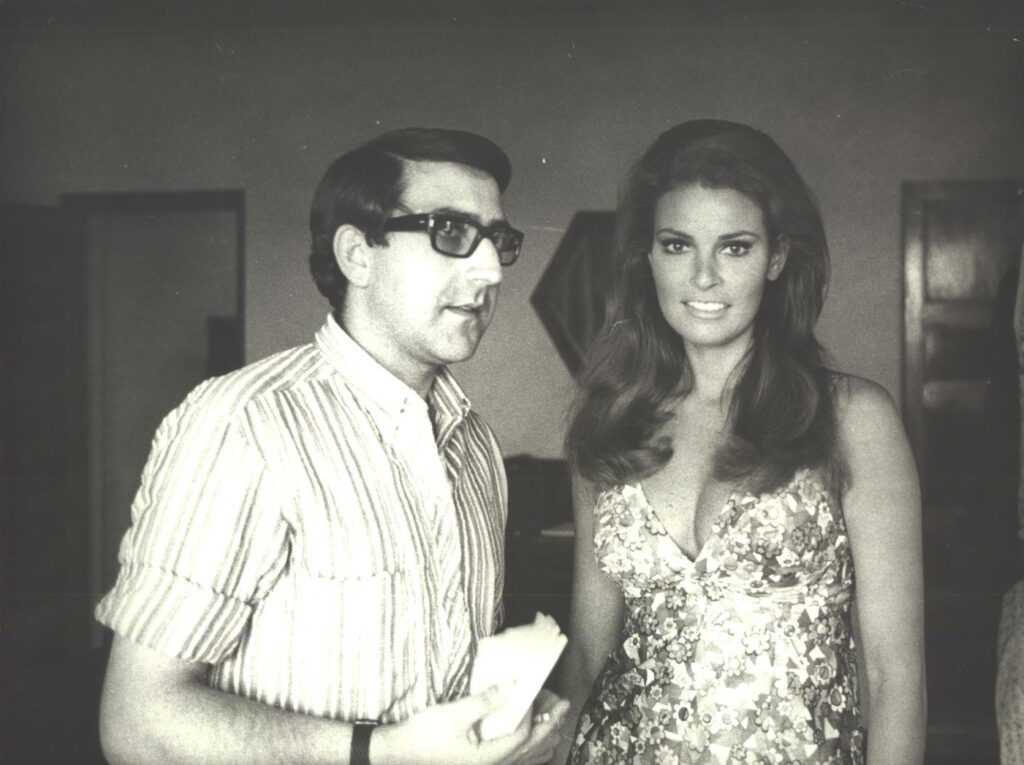 Visiting Other Countries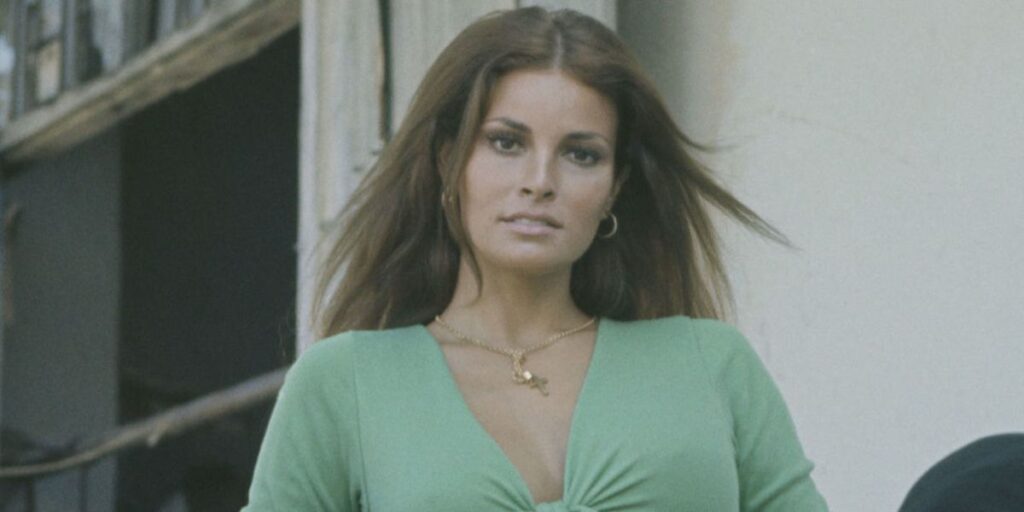 In the 1994 film The Shawshank Redemption, the poster that Andy Dufresne had on his prison cell wall at the time of his escape was the famous pinup image of Welch in One Million Years B.C.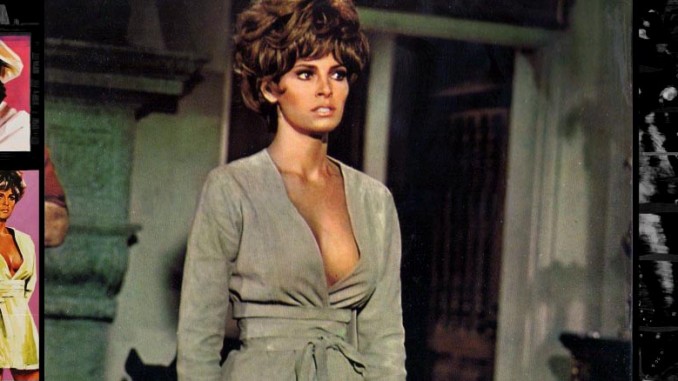 The Early Years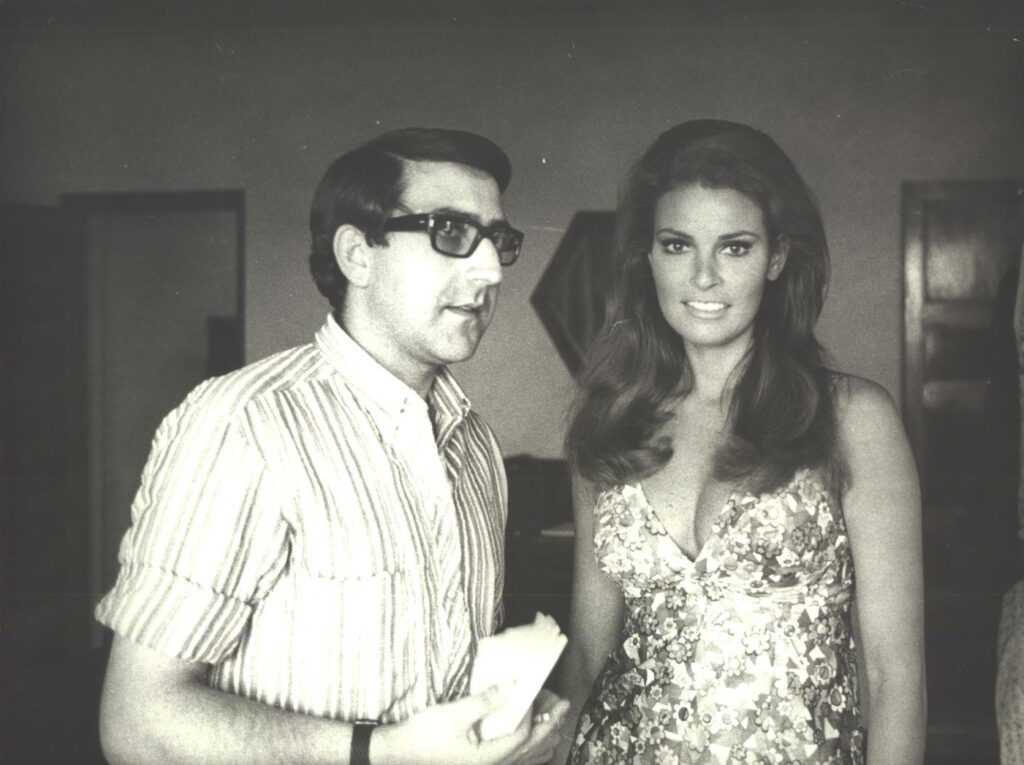 Even though she has accomplished many different achievements in her career and personal life. She has always tried to keep her moral compass as true to herself as she could.
"Lady In Cement"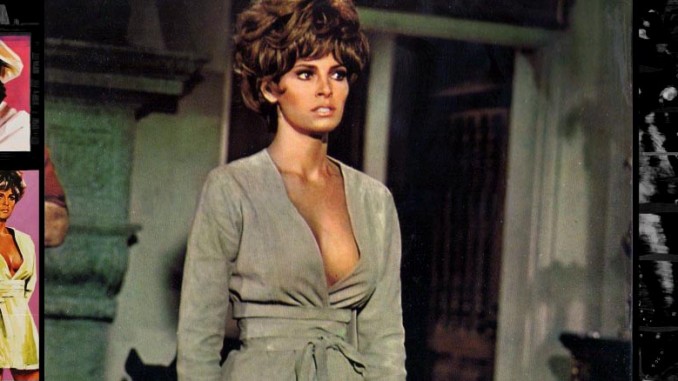 With all that success and temptations, she always kept true to herself and would let the directors know if she didn't feel comfortable doing a video or photo shoot. For that reason she may have earned the respect of more co-workers than most.