What you're about to see is the very best Lynda Carter facts and photos. Lynda Carter is most known for playing the role of Diana Prince in the famous television series Wonder Woman. Lynda always had performing in her mind from the age of 5 at her first talent show. Than onto high school where she played in a band. She started her performing career with singing, which than lead into her beauty pageant career where she won Miss World USA 1972. After winning Miss World USA, she took acting classes. Her acting career took off in 1975 when she landed the lead role on Wonder Woman. With each vintage photo you will find a fun fact about the actress that you probably didn't know. Some may be a little more obvious than others. Meticulously curated, we hope you enjoy these images and facts!
Wonder Woman
Carter has had a wonderful career, however she is arguably best known for her portrayal of DC's Wonder Woman from 1975 to 1979. In 1985, she was celebrated by DC for being one of the most influential people in DC history. This was an amazing accomplishment since she just started her acting career in her first television appearance in 1974.
Here TV Debut
Lynda Carter made her TV debut in 1974 in the fictional TV police drama "Nakia" (1974). She returned to television in the popular series "Starsky & Hutch" (1976), and launched her career to stardom. While she was playing this role she also landed the role of Wonder Woman, which at the time she didn't know would catapult her career to the next level.
Wonder Woman
Many TV series that ran only 3 seasons don't solidify actors careers in the channels of television. On the contrary, Carter's incredible performance from 1975-1979 as Wonder Woman, has immortalized her in entertainment and pop culture history. After playing this role she was idolized by many up and coming actresses around the world. She was than offered many other roles that she enjoyed.
Big Screen Debut
In 1976, Carter made her big screen debut as Bobbie Jo in "Bobbie Jo and the Outlaw" (1976). She portrayed a character who was an aspiring musician, much like Carter in real life! This connection she had to the characters role gave her a greater understanding of how to play the character which helped get her acting career moving in the right direction.
Born In 1951
Lynda Carter was born July 24, 1951 in Phoenix, Arizona, the daughter of Juanita and Colby Carter. Her father was a famous art dealer, who she frequently traveled with to procure his inventory. With that passion for art grew her passion for music which led her to have a great career in music. She always kept in touch with her father as he was one of her biggest fans.
Young Talent
In 1956, Carter made her public debut on "Lew King's Talent Show" at only age 5! She has one brother Vincent, and one Sister, Pamela, who she frequently played with growing up. Lew King's held one of the most illustrious radio shows of all time, being broadcast in over 400 cities. Lew King than went on to the TV show where his career took off and starred many famous acters and actresses like Lynda Carter.
High School
In high school, Carter played the marimba in a four-piece band called "Just Us". Along with two of her other friends, they played songs composed of only a guitar, stand up bass, conga drum and marimba! Just Us played at a local pizza parlor to earn some extra money before Lynda decided to join another band with her two cousins.
In The Band
Carter joined her second band called "The Relatives" when she was only 16 years old. Can you guess who the other band members were? None other than her cousins! A very fitting name if you ask me! For a three month period the band opened at the Sahara Hotel and Casino in Vegas, where famous musicians like Frank Sinatra, Tony Bennett and many others also performed.
Under 21
"The Relatives", Carter's second band, opened at the Sahara Hotel and Casino lounge in Las Vegas. For 3 months, because Carter was under 21, she was forced to enter through the kitchen. There are stories about Carter entering through the kitchen and making friends with the cook crew. Maybe she would sing for them some of the times she had to enter in through the kitchen.
College
Carter attended Arizona State University, however, her time there was brief. After being voted "Most Talented", she dropped out to pursue a career in music. Believe it or not, her music career pursuit was unrelated to the marimba. This wasn't her first performance in the music field but it definitely didn't end up being her last performance by far either.
The Singer
In 1970, she was chosen to sing on tour with The Garfin Gathering, following a very successful audition with the band leader Howard Garfin. Not a bad gig for 19 year old Lynda Carter! This helped get her music career off the ground and get her on the road to a very successful life in music. Most people don't get a break like that.
First Performance
Carter's first performance with The Garfin Gathering was in a brand new hotel in San Francisco. The crowd was only composed of the hotel staff and guests, because the hotel entrance was still under construction. What a nice bonus for working at this hotel at that time. Most hotel workers are over worked and sometimes given no bonuses or tips.
Beauty Queen
After returning to Arizona, Carter won a series of beauty pageants that gained her national attention. She won Miss World USA and proceeded to place in the top 15 at the Miss World 1972 pageant, representing the United States. Winning a beauty pageant could be one of the reasons that made her such a great fit for the role of Wonder Woman.
The Big Apple
In 1973, Carter moved to New York and began taking acting classes. She met French singer Michael Polnareff and recorded her first single, "It Might As Well Stay Monday". 1973 was a revolutionary year for the music industry for a number of reasons. Some of the top songs that year include "Tie a Yellow Ribbon Round the Ole Oak Tree – Tony Orlando and Dawn" and "Bad, Bad Leroy Brown – Jim Croce".
Almost Broke
Carter used the savings she earned from touring with the band to pursue her acting career, traveling to auditions between New York and Los Angeles. She was almost out of money when she landed the Wonder Woman role in 1975. after landing the Wonder Woman role, her life changed forever. When she first landed this role, she probably didn't realize what a hit it would be.
Success
Carter was a massive hit as Wonder Woman, revered by fans and critics alike. Television gurus attribute the monumental success of the show to its catchy theme song, comedic underlays and the character's deep rooted, inherent goodness. Everybody wants to watch an actor or actress who is genuinely good because those kind of people are typically happier in life and excel at what they do.
The Priveledge
Carter considers it a privilege to play an iconic character such as Wonder Woman. During an interview in 2017, she was asked if women would envy or hate her, to which she responded, "They won't be, because I am not playing her that way. I want women to want to be me, or be my best friend!" That should be what we all want.
A Tribute
As a tribute to Carter's iconic contribution, in 2007 DC Direct released a 13-inch, scale replica statue of Carter as Wonder Woman. It was limited to a 5000 piece production and is considered highly collectible. The illustrious figure was recently on sale for $300 via a popular internet based market place called eBay. for something that probably sold originally for $19.99, that is a good sign of the appreciation of Wonder Woman.
Loves The Character
It is obvious Carter holds the Wonder Woman character very dearly to her. In an interview she states, "Many actresses or actors, they want to divorce themselves from a role because we were actors, we really aren't the people we play. But I knew early on that this character is much more than me." Which is why she played this role soo well.
A Sequel?
Carter had been in talks to appear in a sequel following the release of "Wonder Woman" (2017). The director of the film Patty Jenkins approached Carter to appear in a cameo, to which Carter responded, "If she writes me a decent part, I might do it! What better way to Bring back The Wonder Woman movie other than to have the original play in the movie in some capacity.
Commercial Success
In 1977, in the midst of her Wonder Woman career, Carter signed a modeling contract with Maybelline cosmetics. She also appeared in several Diet 7up commercials alongside comedian Don Rickles in 1979.
Recording
Even with the busy schedule that accompanies television filming, Carter never lost sight of her music career. She recorded her first album "Portrait" (1978) and released it on an 8 track cassette– cutting edge technology at the time!
Not Only An Actress
Not only an actress, Carter is credited for writing several variety television programs, as well as making a number of guest appearances. In 1979, she sang two songs in the "Wonder Woman" episode, "Amazon Hot Wax".
Holding Strong
Carter was displeased when Wonder Woman's appearance took precedence over her character. She made it a point to portray Wonder Woman's deep rooted, inherent goodness, setting a valuable example for her audience.
Several Cameos
Following "Wonder Woman" (1975) Carter's career took off, and she was offered several cameos. She made an appearance on "The Muppet Show" (1980), where the Muppets transform into superheros, and Miss Piggy into "Wonder Pig".
The Specials
Because of Carter's talent and notoriety, an array of musical TV specials was awarded to her. Some of the specials were "Lynda Carter's Special" (1980), "Encore" (1980), "Celebration" (1981), "Street Life" (1982), and "Body And Soul" (1984).
Factual Television
In 1983, Carter branched out into the factual realm of television. She earned the lead role and portrayed Rita Hayworth in a biographical film titled, "Rita Hayworth: The Love Goddess" (1983).
Jim Carrey
Throughout the 80's Carter landed several network jobs including crime drama, "Partners in Crime" (1984). In 1989 she co-starred with Edward Winter and Jim Carrey in CBS television film "Mike Hammer: Murder Takes All" (1989). Starring with Jim Carrey was like winning the lottery!
A Resurgence
Carter had a resurgence in television appearances throughout the 90's, including a string of television movies. Perhaps her most viewed role, surprisingly, was in a commercial for "1-800 Contacts".
Potomac Productions
Carter established her own production company, Potomac Productions. Through this new avenue, she was able to expand her resume to include voice over work as the narrator for the Sandra Brown book "Where There's Smoke" (1993).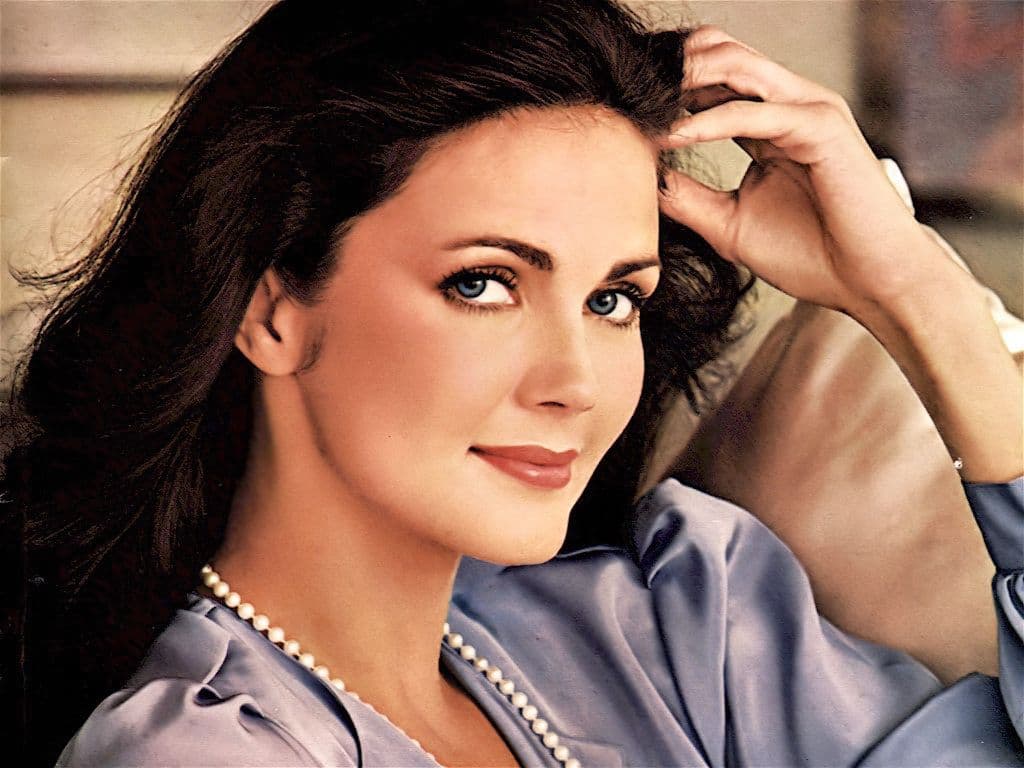 She Welcomes Fans
Historically, actors who portray superheroes get tired of being defined by one role. However, Carter is quite the opposite. She loved playing Wonder Woman, and welcomes fans who appreciate her work as well!
The Relaunch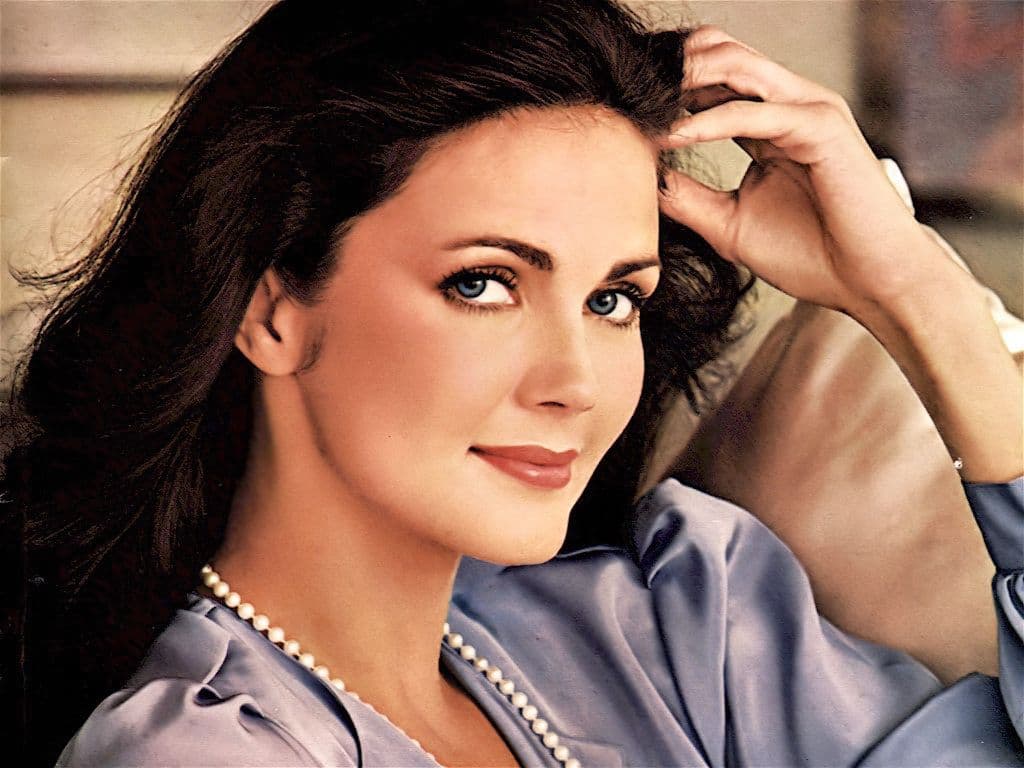 In the 2000's there was a relaunch of Carter's "Wonder Woman" (1975) series on the SyFy and Fx networks. Following the surge in popularity, she hosted several online Q & A sessions for her fans.
A New Host
Carter's fans rejoiced as she hosted the British Broadcasting Corporation's "I Love the '70s" in 2000. And in 2004, Carter was awarded the "Superest Superhero" on the "Second Annual TV Land Awards" (2004). TV Land was a proprietary platform for the resurgence of classic shows.
The Cult Classics
Carter appeared in a variety of film roles and made her way into several cult classics. In 2001, she was cast in "Super Troopers" (2001) as Vermont Governor Jessman. The directors said they had envisioned Carter for the role. Super Toopers was a cult classic.
Poking Fun
She revamped her superhero role in Disney's television action comedy film "Sky High" (2005). The script allowed Carter to poke fun at her most famous character when she states, "I can't do anything more to help you. I'm not Wonder Woman you know!"