Dolly Parton is arguably the most important female singer-songwriter in country music history but her accomplishments span far beyond music. In April 1988 she started the Dollywood Foundation in Pigeon Forge, Tennessee. From funding scholarships for local high school students to helping victims of the devastating Gatlinburg wildfires, Dolly is doing good on a massive scale. We're not alone in being massive fans of Mrs. Parton – she's got fans all over the world. Her steady, kind, and ambitious demeanor endear her to almost anyone she comes across. And then there's that voice. You'd think she got famous just off being a great person alone, but when you listen to her vintage albums you are forced to recognize that Dolly Parton could out-sing anyone she came across, as well. Her extensive music career, among other astonishing accomplishments, is the reason why she is so highly revered as one of the greatest county music artists of all time. Here we've put together some rarely seen photos of her. Enjoy.
Dolly Parton Wakes Up At 3 A.M.
Dolly Parton wakes up around 3 a.m. every morning, and she gets a lot in the wee hours, including prayer, emails, and more. Parton believes she gets more done at these hours than most people do during the day because it is quiet and low energy minus hers, of course. Though like almost everyone else, Parton needs a cup of coffee to get in gear and some breakfast. To keep this schedule workable, Parton goes to bed early. We wish we could be as productive as Ms. Parton, but sleeping in is so lovely.
Dolly Parton Grew Up With Eleven Siblings
By no means did Dolly Parton grow up with a silver spoon in her mouth. She was the fourth of 12 children and her family was described as "dirt poor". Though they didn't have much financially, they did have each other. Dolly started acting and singing early on with her siblings, a competitive advantage you may notice, being able to hone her skills from an early age. Dolly remembers gathering with her siblings, crafting plays and scripts, writing music and developing storylines to perform to the neighborhood children.
Dolly Parton's Family Had Money Problems Growing Up
She grew up in a one-bedroom cabin with no running water or electricity. Her family was so poor that in order to pay the doctor for the delivery of Dolly, her father had to pay him in a sack of oatmeal. That is wild. Who would have thought a sack of oatmeal would be of such value to a doctor. By today's standards you might have to hedge the cost of a child birth with something a little more remunerative, perhaps maybe pea-protein pasta. You'd notice it was a worth a little more than a barrel of oats.
Dolly Parton Has Had Many Jobs
Once an executive secretary with the name, Dolly Parton has worn a lot of hats in her lifetime. These hats include the titles: singer, songwriter, multi-instrumentalist, record producer, actress, author, businesswoman, and humanitarian. Dolly decided one day that she was going to build an amusement park. She stayed true to her word. Nestled in the foothills of Pigeon Forge, TN, Dolly World is a vacation destination. Filled with its own resort, theme park and expansive property grounds, Dolly World will undoubtedly have you coming back for more.
Dolly Parton and Sylvester Stallone Are Good Friends
Here is a classic photo of two mega-stars: Dolly Parton and Sylvester Stallone. They met on the set of "Rhinestone" (1984). Though the film was a critical and financial flop, the two remain friends to this day. Good for them. Although Stallone regretted making the movie, he said working with Parton was the most fun he ever had on a movie set. Parton said working with Stallone was a joy, and she "loved his energy and his personality." Stallone's passion for health and fitness also encouraged Parton to eat better.
Dolly Parton Lost A "Dolly Parton Look-alike Contest"
Once, on Santa Monica Boulevard, there was a Dolly Parton look-alike contest. And she entered and lost. Imagine her walking up to the judges afterwards and introducing herself. Ah the irony. Santa Monica is known for its hysterics and progressiveness, such as an outdoor gym at muscle beach. Individuals can go work out there for free and bask in the California sun. Instead of being ashamed, people seem to embrace narcissism. It is likely one of the only places someone can name where narcissism is welcomed and even encouraged.
Dolly Parton Has Received A Ton of Awards
There are very few musicians who are more decorated than Dolly Parton. A few of the award highlights include: 25 songs reach No. 1 on the Billboard country music charts, 47 Grammy nominations, nine Grammy wins, and 25 Recording Industry Association of America (RIAA)-certified gold, platinum and multi-platinum awards just to name a few. Taking the country music by storm, Dolly traveled the world on tour in her motor home coach bus. Outfitted with a TV, several couches, and places to sleep 16 people, she and her posse would make the rounds to different states. Dolly once asked to put a specialty horn and picture wrapping around the bus, but ultimately decided against it- in an effort to maintain a low profile.
A Cloned Sheep Was Named After Dolly Parton
In 1996, scientists cloned the first ever mammal – a sheep. They named the first-ever cloned mammal after Dolly Parton, of course. Cloning of species has often been frowned upon for the potential ramifications of the cloned subject. It's sort of a grey area in limbo between human rights violations and the perpetuation of mankind. It is hard to say down the line if humans will be recognized by their DNA, like a credit card or social security number (that's where we're headed). We are not sure where that puts cloned individuals. Perplexing stuff.
Dolly Parton Can Play Multiple Instruments
Mrs. Parton can play all of the following instruments: vocals, guitar, banjo, piano, autoharp, violin, Appalachian dulcimer, harmonica and saxophone. You may have done a double take at the Appalachian Dulcimer and asked yourself- what in tar-nation. Let me paint a picture for you. It's an instrument you play like a lap guitar, about the size of a parlor guitar, but shaped like two bottom halves of a violin. It's a derivative of a string instrument however has distinct twang and was often portrayed by familiar musician Joni Mitchell.
Dolly Parton Is Scared Of Roller Coasters
Dolly Parton apparently has a huge fear of roller coasters. Which means that she has never even been on one of the rides at Dollywood which is named after her. Roller coasters made their debut in 1884 at Coney Island in Brooklyn, New York. The first iterations of the ride were definitely not like the ones we're familiar with today. Made out of wood, rides on the entrancing new entertainment only lasted about 15 seconds and cost a nickel to ride. Could you imagine taking someone out of the late 1800s and putting them on a roller coaster of today's standards. Unreal.
Dolly Parton Performed On The Radio At Age 10
Dolly was born one of 12 children in Pittman Center, Tennessee. She had a knack for music and show business from the get-go. She performed on local radio stations as early as age 10. Some say the charisma to make it in show business is a god given talent, that you're either born with it, or without it. The same thought process goes for leadership. That being said, leading researchers believe leadership can be taught through proper mentorship and guidance. Needless to say, whichever the case may be, it's a good thing Dolly had it, or we would never have been able to experience her fantastic tunes.
Evils Presley Wanted To Cover A Dolly Parton Song
Dolly came out with the hit song, "I Will Always Love You", and Elvis Presley wanted to cover it and Dolly turned him down. He wanted half of the publishing rights for the song, and Dolly refused. Some say it was a publicity move, but others believe it was fueled by ego. If you consider the amount of narcissism it takes to get to a level of fame that Dolly achieved, it's likely inconceivable by a normal human. You have to be so self-centered, on the verge of a self-proclaimed deity to think you're worthy of that fame. That isn't a bad thing. Everyone is inherently different and entitle to their own opinions- that is the beauty of free speech.
The Wagoner Show Helped Launch Dolly Parton's Career
Wagoner Show, which was a cross of skits and country music. From there, her career skyrocketed! You can see today the formats of skits and music is not lost, however less prominent that in the mid-1900s. Saturday Night Live is exemplary for having this layout. They will bring in a special musical guest, usually featured at some point during the show, and have them play a couple of songs for the live audience at the end of the episode filming. If bands can score a spot on platforms like Saturday Night Live, it is indispensable exposure and ultimately leads to their success.
The Song "Jolene" Was Based On A Real Person
The classic song "Jolene" was written about a banker. There was a red-headed banker in town that always flirted with her husband, and so Dolly wrote a song about her of course. Ah- tale as old as time. It makes us wonder what Jolene is up to these days. Still flirting with men, I suppose. Jealousy is a curious thing known to drive people to inevitable madness if it isn't mitigated. The human imagination is a powerful thing and the thought of "What if-" is limitless, and daunting in itself. Instead of forgetting about Jolene forever, Dolly had the opposite effect when she composed that song. Now it is sang, covered, and available on all streaming platforms worldwide.
Dolly Parton Started Funded A Literacy Center For Children
Dolly Parton started the Dolly Parton Imagination Library – a literacy center for children in Tennessee. Parton's own father was illiterate (however, she referred to him once as the smartest man she's ever met), so it is likely that subject hits close to home for Parton. In 1820, 14% of people in the world knew how to read. As of 2016, 86% of people can read and write. If you consider it, communication between subjects is one thing, but the ability for those subjects to transfer the knowledge they were communicating is the building blocks for an extensive civilization. From the inception of the internet, information transfer has become limitless. It's amazing to reflect on the progression of the internet from 30 years ago, and difficult to fathom where we'll be in another 30.
Dolly Parton Has Had 15 Hall Of Fame Entries
Dolly Parton has been honored with over 15 Hall of Fame entries. These range all the way from local ones like the East Tennessee Writers Hall of Fame to the biggest and most notable, like the Country Music Hall of Fame. The Country Music Hall of Fame is located in the Country Music capital of the world, Nashville, Tennessee. It opened it's doors to the public in 1961, and in 2015, an impressive 1.1 million visitors attended the museum. Nashville is famous for the countless bars featuring live music, immense talent, and extremely hot and muggy weather.
Dolly Parton's Husband Does Not Like The Spotlight
Carl is just the opposite – he is rarely seen in public. Some say opposites attract, like yin and yang. In the case of Dolly and her husband, they're correct. Carl Dean is an American businessman and all around good guy. Some say he embodied the 'stay at home dad' award, switching the once stereotypical binary household roles. Maintaining a household takes a lot of work, and is why giving the home makers credit is so important. Believe us, we know.
Dolly Parton Has Done A lot Of Charity Work
Dolly Parton's humanitarian work continues to help so many people. Did you know that The Dollywood Foundation, funded from Parton's profits, has been noted for bringing jobs and tax revenues to a previously depressed region. Parton also has worked to raise money for several other causes, including the American Red Cross and HIV/AIDS-related charities. HIV was on the verge of a pandemic in the late 80s and early 90s, especially in New York. With the new movement of free love, Studio 54 success and an emerging Manhattan following Rudy Giuliani's term as the mayor, people were getting sick at an alarming rate, and no one knew why. The mysterious disease seemed to effect the younger crowd as cases sky rocketed- in hindsight we all know why.
Dolly Parton Earned The Title Japewiella Dollypartonian
Appalachians was named Japewiella dollypartoniana in honor of Parton's music and her efforts to bring national and global attention to that region. With the increasing awareness of fungus and it's medical benefits, studies have commenced regarding it's efficacy concerning cognition and neurogenesis- specifically with Psilocybin. Fungi expert Paul Stamets, among others, have been leading the charge fueling profound new discoveries in favor of using the fungi for such purposes. At a recent conference Stamets proposed a 'Nootropoic Stack" designed to promote neurogenesis and enhanced brain function. Mushrooms are cool.
Dolly Parton Helped Raise Money For Victims Of The Great Smoky Mountains Wildfires In 2016
Did you know: In response to the 2016 Great Smoky Mountains wildfires, Parton was one of a number of country music artists who participated in a telethon to raise money for victims of the fires. This was held in Nashville on December 9. In addition, Parton hosted her own telethon for the victims on December 13 and reportedly raised around $9 million. Using fame for the good of others has been a growing movement within the past couple of years- and for a good reason. When you have more money than someone could spend in a lifetime, why wouldn't you make an effort to spread the wealth- especially to someone in need. Dolly's efforts to promote the well being of fellow man is a true statement of her integrity.
Dolly Parton Stays On The Tour Bus At Night
She doesn't sleep in hotels when she goes on the road to tour. She stays in her tour bus because she says it's more convenient than having to pack and unpack everything in a hotel room. There has never been a more truthful statement than that. And you would agree it is reflected in the recent van life and motor home movements. Ever increasing number of people are selling their house and moving, full time, into their home on wheels. Here is the benefit. The ability to go anywhere, anytime, explore and not be tied down by a mortgage. What was once thought to be a 'young person' thing, has seen increasing popularity with retirees.
Dolly Parton Is Amazed How Fast Technology Progressed
"You know they always talk about two rooms and a bath? We had two rooms and a path. We'd have running water when we'd run to get it," Parton recalls of her childhood. "We didn't have any electricity. If fireflies were out, we'd catch them in a mason jar and put them in our bedroom." Crazy how times have changed, say something like that on television regarding a firefly stunt like that, and have PETA knocking at your door. As technology progresses, electricity, running water, and most importantly sanitary plumbing have seen an increased focus from billionaires trying to improve the world. The Gates Foundation held a competition for the most economical, and functional, invention of a self-sustaining plumbing unit. The entries were overwhelming; however costs were too high for mass production. In 2019, they were in talks with a manufacturer in China that agreed to achieve feasible production costs. Talks were suspended during the Chinese trade embargo.
Dolly Parton Wore A Black Wig Once
"I remember once I was going Christmas shopping. I did my makeup completely different, with dark eyebrows, and wore a short black wig, and wore different clothes than I would normally wear," Parton once said. "I said something, and this group of kids said, 'You're Dolly Parton in a black wig.'" You know, kids have an eye for the obscure. Maybe it comes with an accelerated imagination, maybe it's in their nature and we grow out of it as we get older. Development of the frontal lobe is both good and bad. In the sense that your perception and decision making improve- that is a good thing. Everyone should ask themselves about the amount of imagination they sacrificed for that improved function.
Dolly Parton Had A Beehive Hairdo
Look at that head of hair. Crazy to imagine that was the style of that day. A lesser known fact how that hair style is achieve, there is typically something the individual buries in the hair to prop it up. In many cases the object is a water bottle, plastic container, ball, or small animal. Just kidding about the small animal. One the hair is situation in the upright fashion, an absolutely ungodly amount of hairspray is applied, cementing the 'do to the head. It's projected the user only gets 1 or 2 uses out of an entire can of hair spray when constructing this hair style.
Dolly Parton Is Miley Cyrus' Godmother
Miley Cyrus is a famous singer who uses elements of different genres in her music. Here is an odd fact: Dolly Parton is her godmother. Miley Cyrus is the daughter of Billy Ray Cyrus, another prominent country musician. During Miley's youth, she was cast to star in her own TV show on the Disney channel called "Hannah Montana". Rooted in music, the show follows a young girl as she tries to lead two different lives, one as a music star, and one as a normal girl. Not too dissimilar from Miley's real life, there is a tradeoff to growing up ultra-famous. Miley seemed to grow up at a faster rate than most girls, living in the spot light for the majority of her youth.
Dolly Parton Jokes About Her Appearance
Parton has repeatedly joked about her physical image and surgeries, saying, "It takes a lot of money to look this cheap." When asked about future plastic surgeries, she famously said, "If I see something sagging, bagging or dragging, I'll get it nipped, tucked or sucked." Vanity, especially in America, is running rampant today. With the increasing availability of plastic surgery, there is a significant number of cases detailing girls getting cosmetic enhancements in an effort for 'improvement'. Though insurance doesn't cover cosmetic enhancements, there are numerous financial institutions willing to finance elective procedures solicited by the recipient. Though this isn't all negative, it's a free country- free market capitalism.
Dolly Parton Has Written Hundreds Of Songs (Maybe More)
The official number of songs/music written by Dolly Parton is 960. So if you count in all the songs she wrote that never went anywhere, she has written well over 1,000 songs. You have to imagine where all the innovative ideas stemmed from being, 1000+ songs is no small number. Artists find inspiration in everyday items, whether when they're traveling or lounging around the house. John Denver is a prime example of this, often noting his first travels to Colorado. The famous tune "Annie's Song" was composed by Denver on the Ajax lift in Aspen, Colorado. He wrote it following an argument he had with his wife, Annie, and decided he was sorry and wanted to profess his love to her the best way he knew how- in a song.
Dolly Parton Is From Locust Ridge, Tennessee
She was born in Locust Ridge, Sevier County, Tennessee to Robert and Avie Parton. She was born on January 19, 1946. Parton grew up in a small home in Locust Ridge, that still stands today, and attracts sever thousand Parton fans every year. To be frank, there's no wonder she grew up running around outside all the time- A house that size would be very difficult to contain 12 children. Nestled in the foothills of the Tennessee mountains, Locust Ridge is the quintessential mountain town complete with babbling streams, rolling hills and moonshiners. Unable to part with her childhood home, she bought the property in the 1980s.
Dolly Parton Has Sold Over 100 Million Albums
Dolly Parton has sold more than 100 million albums worldwide. She is easily one of the most recognizable names/faces in music history. In the 60s, extremely notable artists started to admire and promote her music. Household names such as Hank Williams Jr. and Kitty Wells covered her songs throughout the 60s. Lesser known artists are known to cover her songs in the honky-tonk capital of the world. Some songs are built for the jukebox, and others for the karaoke machine. An ode to Miss Parton's work, I bet you could name a handful of songs you've heard sang at your local watering hole.
"Puppy Love" Was Dolly Parton's First Song
Her first song was recorded in 1957 – "Puppy Love" – with Goldband Records. She hasn't slowed down to this day. She still sings, makes music, tours and wins awards seemingly every year. In 1965, Parton was signed to Monument Records with a promise that she would sing Pop music. Though she wanted to stick with the country genre, the label didn't think she had the voice or look of a country star, so in a true professional fashion, she took the record deal for the publicity. Needless to say, the relationship between her and Monument Records didn't last long because of creative differences. She only released on song name, "Happy, Happy Birthday Baby."
The FBI Gave Dolly Parton An Award
In 2019, FBI Director Christopher Wray honored Parton with the 2018 Director's Community Leadership Award. She was awarded for her efforts to provide financial support to families affected by wildfires that ravaged parts of eastern Tennessee in 2016. For those of you who aren't aware, the east Tennessee fire ravaged the state, burning thousands of acres of land. That particular region on Tennessee relies heavy on revenue from the tourism industry, which had been stunted because of the fires. Musicians, rallied by Miss Parton, assembled in masses to help provide assistance to communities in need through charitable events and promotional concerts.
Dolly Parton's Country Music Career Started Off Strong
After parting with Monument Records, Parton started her career in the Country music industry. Her release of "Put It Off Till Tomorrow" ranked on the country charts at the number 6 spot, which to her pleasant surprise. We could imagine her excitement. It war far better than she expected to place for her first release. She followed up with a tune that placed number 24 on the country charts called, "Dumb Blonde". Far from dumb, Parton released that track for a shock effect- People had to hear it.
Dolly Parton Has Two Stars On The Hollywood Walk Of Fame
In 2019, Parton received her second star on the Hollywood Walk of Fame. Her first star was issued to her in 1984 following her massive movement in the country industry. There are only two women with two stars on the Hollywood Walk of Fame. One is Miss Dolly Parton, and the other is Diana Ross. That is a substantial honor, considering many people dedicate their life's work to the entertainment industry and don't even approach earning a single star. It would be fantastic if a third one is in the works.
Dolly Parton Signed A Successful Contract With RCA Records
After Dolly's success in the music industry, she was signed by RCA records with one contingency, her first single would be with the owner of the label, Porter Wagoner. Needless to say, the risk paid off and the single was a hit. Together the couple covered Tom Paxtons, "The Last Thing on My Mind" that hit the country top 10. 6 years in a row the couple covered songs, releasing track after track, never failing to get in the top 10. In 1968 the duo won vocal group of the year.
Dolly Parton's Solo Career Had A Rough Start
Parton's solo career was not doing too hot in the 60s, despite having endless success with Wagoner. Release after release Parton clawed to get a solo song on the charts. Wagoner convinced her to record "Muel Skinner Blues", topping the charts at number three. This single paved the way for her country's success. In 1973, Parton released "Jolene," which topped the charts and solidified her in the annals of history, even locking up a spot on the Billboard top 100. If you heard it, it is easy to see why.
Dolly Parton Has An Honorary Ph.D.
In 2009, The University of Tennessee Knoxville granted her an honorary Ph.D.- only the second one they have ever given out. Her lifetime of education and career success deemed dolly worthy of such an honor. We guarantee they'd let her teach a music class if Parton was interested. Later that year, the school adopted Parton's song "Rocky Top" as the commendable school song- what an honor. The 70s was a big year for Dolly as well. She landed her own cable network TV show called "Hello Dolly", which was an extensive variety show.
Dolly Parton Loves Horses
Dolly has an affinity for animals, no doubt. She is often seen with her horses, galloping around, and is pictured here with one of her horses on her farm. Though not the right stature, Dolly always wanted to be a horse jockey growing up. Despite not being able to compete in riding horses, she does enjoy them in her spare time, with people frequently spotting her at major horse events. At Dolly Parton's Stampede in Pigeon Forge, TN, she has 32 horses. Customers can grab dinner and watch a show with spectacular stunts.
Dolly Parton Has A Robust Entertainment Enterprise
Dolly has quite the entertainment enterprise located in Pigeon Forge, TN- very close to where she grew up. Her franchises include a dinner theater called Dolly Parton's Stampede, a water park called Dollywood's Splash Country and the Dream More Resort and Spa. The most popular of her wildly attended attractions is the Dollywood Theme Park. The park is the 24th most popular attraction of its type in America. There are 50 rides, including nine rollercoasters, and the Lightning Rod is the tallest rollercoaster at the park, with a 165-foot drop.
Dolly Parton Almost Starred In A Sitcom
Dolly Parton almost had a sitcom in the 90s. We had no idea. It was scrapped to make way for the movie of the week, which featured her in "Unlikely Angel". She shot 6 episodes for the sitcom, named "Heavens to Betsy." Unfortunately, no one in public has ever seen the footage. We would love to know the location of all that footage, and maybe in the great information exchange known as the internet, they'll turn up. We think Dolly fans would pay good money if a studio ever decided to put them out in some way.
Dolly Parton In Several Hall Of Fames
Hall of Fames Dolly has been inducted into the Hall of Fame a total of 15 times. Some of these Hall of Fame's include Nashville Songwriters Hall of Fame, The Small Town of America Hall of Fame, and The East Tennessee Hall of Fame Some others include the Country Music Hall of Fame, the American Songwriters Hall of Fame, the Grammy Hall of Fame- twice- The Gospel Music Hall of Fame, and the Happiness Hall of Fame. What an extensive repertoire. That is a lot of "Hall of Fames."
Astronaut Listened To Dolly Parton On Trip To The Moon
It seems that Parton's music is out of this world. Charles Duke listened to a Dolly Parton cassette on his flight to the moon. Incredible. Elon Musk progressing space travel as we know it and shooting to put folks on Mars by 2030. We would not be surprised if someone will take one of Miss Parton's albums with them to the Red Planet. If and when we find extraterrestrial life and show them one of Miss Parton's songs, they will be undoubtedly impressed.
Dolly Parton's First Move Was "9 to 5"
Dolly Parton's first movie was "9 to 5" (1980). She co-starred alongside Lily Tomlin and Jane Fonda. The film is about three female employees who find a way to flip a situation on their devious male boss. Parton also sang the title track. The movie was a big hit bringing in $103.3 million on a $10 million budget. The film also received good reviewers, and American Film Institute later placed "9 to 5" on their "100 Funniest Movies" list. Parton later adapted the movie into a musical that received four Tony Awards.
She Wrote "Jolene" and "I Will Always Love You" Close Together
Dolly Parton revealed in an interview on "Bobby Bones Show" in 2017 that she might have written "Jolene and "I Will Always Love You" in one day, though she is not 100% sure. When Parton writes songs, she records them on cassette tapes. In another interview, she said she found an old cassette in the basement where both "Jolene" and "I Will Always Love" were on the tape, making her believe if it wasn't the same day, it was close to the same time. Either way, we are blessed to have these two beautiful songs.
Dolly Parton Helped Develop A Vaccine
In 2020, Dolly Pardon donated $1 million to Vanderbilt University Medical Center. She gave them some funding because they gave her good treatment after a car accident. It turns out the Medical Center was working with Moderna to develop a particular vaccine. They used Parton's donation for medical research, and we had no idea. So in a way, Parton is partially responsible for completing the shots. Take that any way you want. It was no surprise that Parton's name began trending after the internet discovered the donation.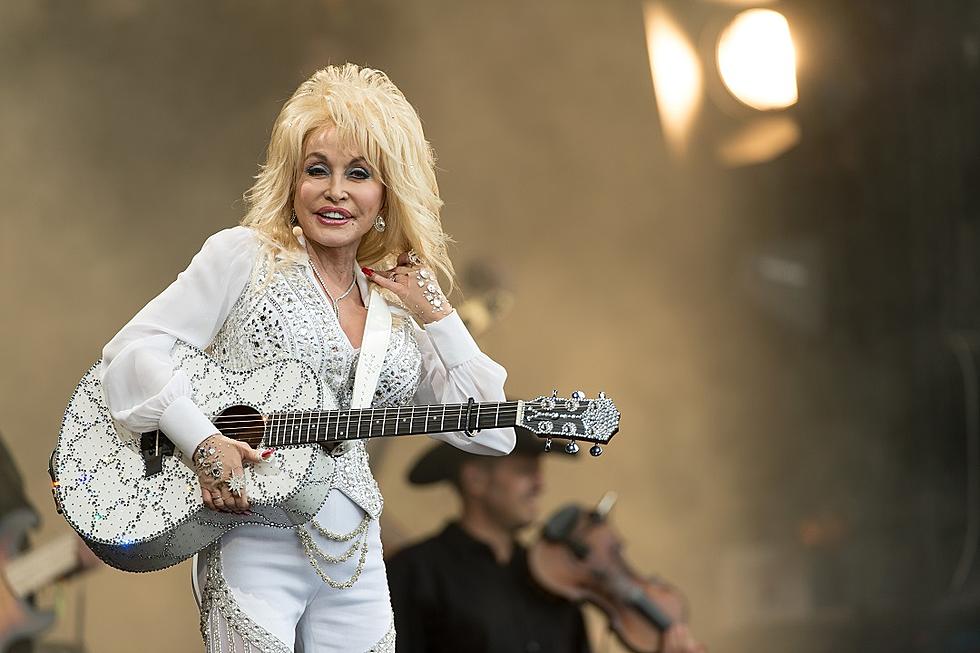 Dolly Parton Has Affected Almost Every Industry In Some Way
It seems Dolly has touched almost every facet of industry, including the science industry. When Richard Feynman was deciding what to name a quark- the smallest particle known to man, a building block of matter- he was debating whether or not to name it a 'Parton'. Say "Parton Particle" five times fast. Dolly was also known to star in movies. One of her most notable roles was in a film called "9 to 5", where she portrays a secretary out to get revenge on a ill-witted boss. She was nominated for two Golden Globes for her performance.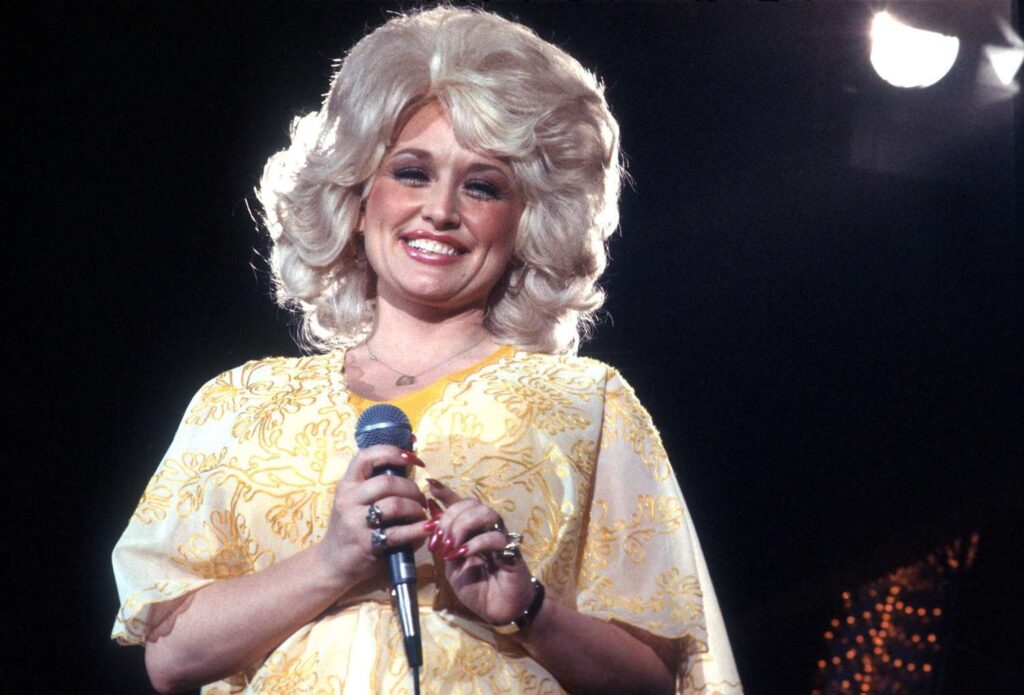 Dolly Parton Never Stops Performing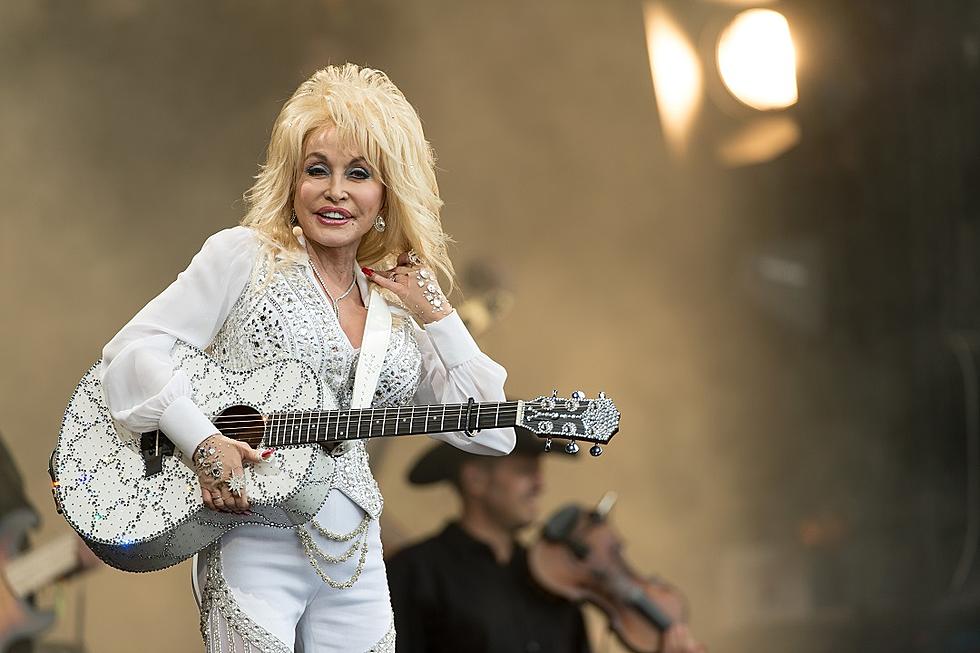 By now, her story is one that is familiar to most country fans: The singer's East Tennessee upbringing wasn't an easy one, but she was able to begin her career on radio shows at a young age and make it to Nashville to pursue a music career when she was 18. Since her first days in Music City, Parton has become a member of the Country Music Hall of Fame and won numerous awards, including Grammy Awards, CMA Awards and ACM Awards.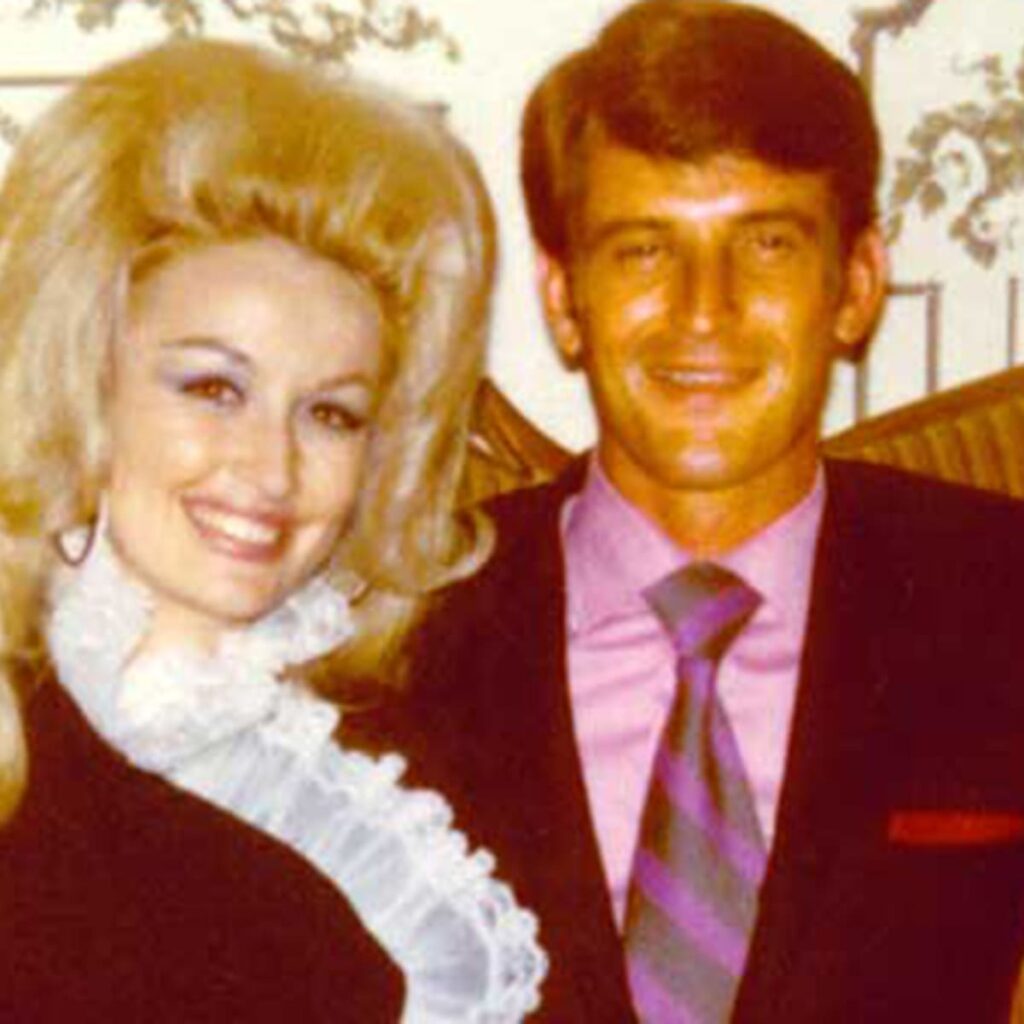 Having Fun Performing For Fans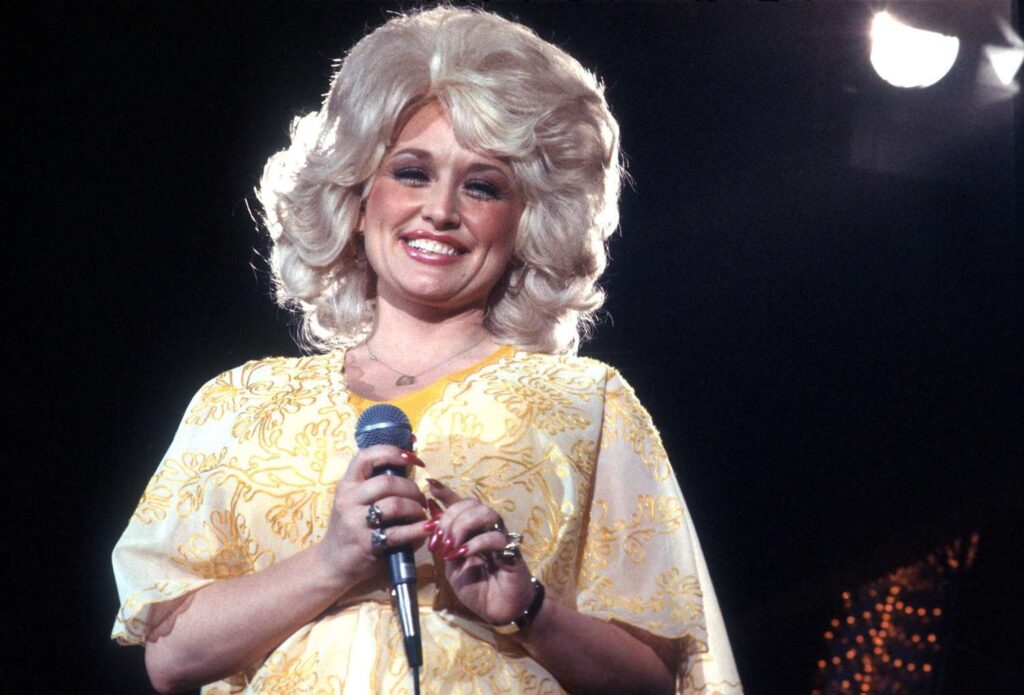 In 1974, her song, "I Will Always Love You", written about her professional break from Wagoner, went to number one on the country chart. Parton had three solo singles reach number one on the country chart in 1974 ("Jolene", "I Will Always Love You" and "Love Is Like a Butterfly"), as well as the duet with Porter Wagoner, "Please Don't Stop Loving Me".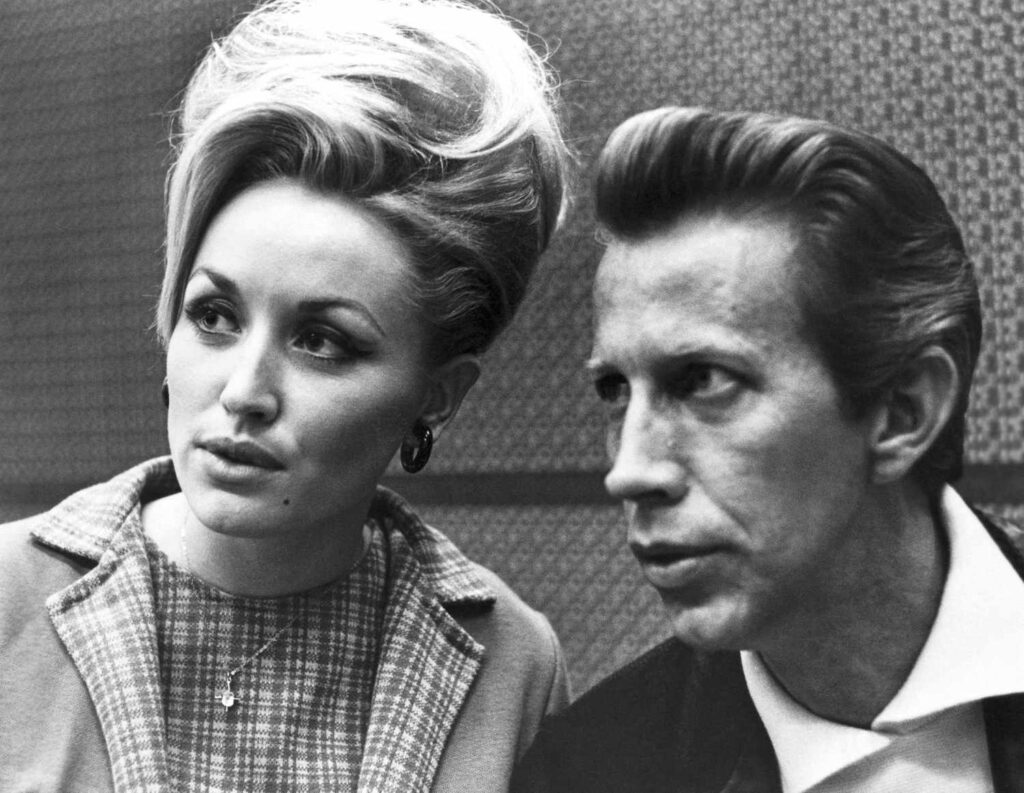 Dolly Parton & Carl Dean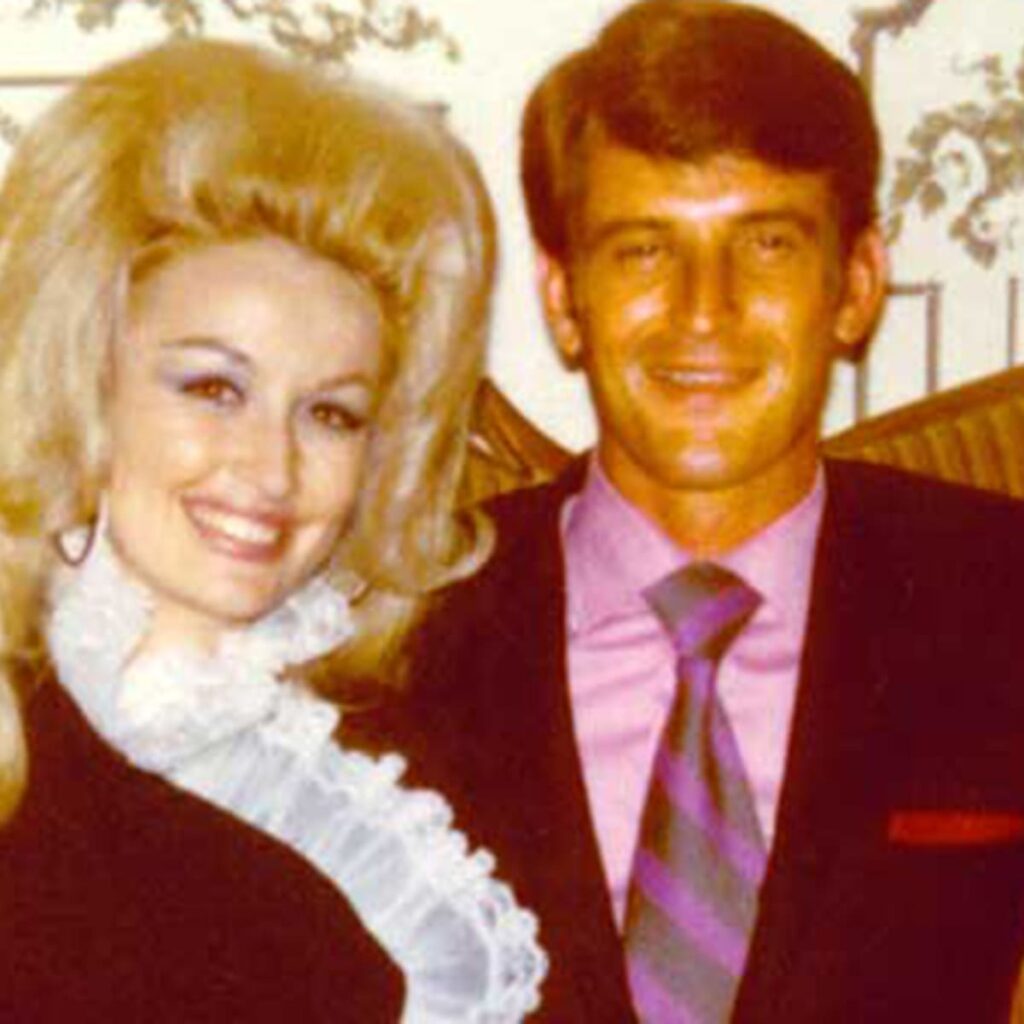 On May 30, 1966, Dolly Parton married asphalt contractor Carl Dean. The two have been together ever since, despite seeming to have little in common –Parton's created hit albums, starred in movies and appeared on television, while Dean's preferred to live away from the spotlight. However, Parton understood her husband's desire for privacy, even as she became more and more famous, and Dean remained proud of his wife's career, even when it drew unwanted attention his way.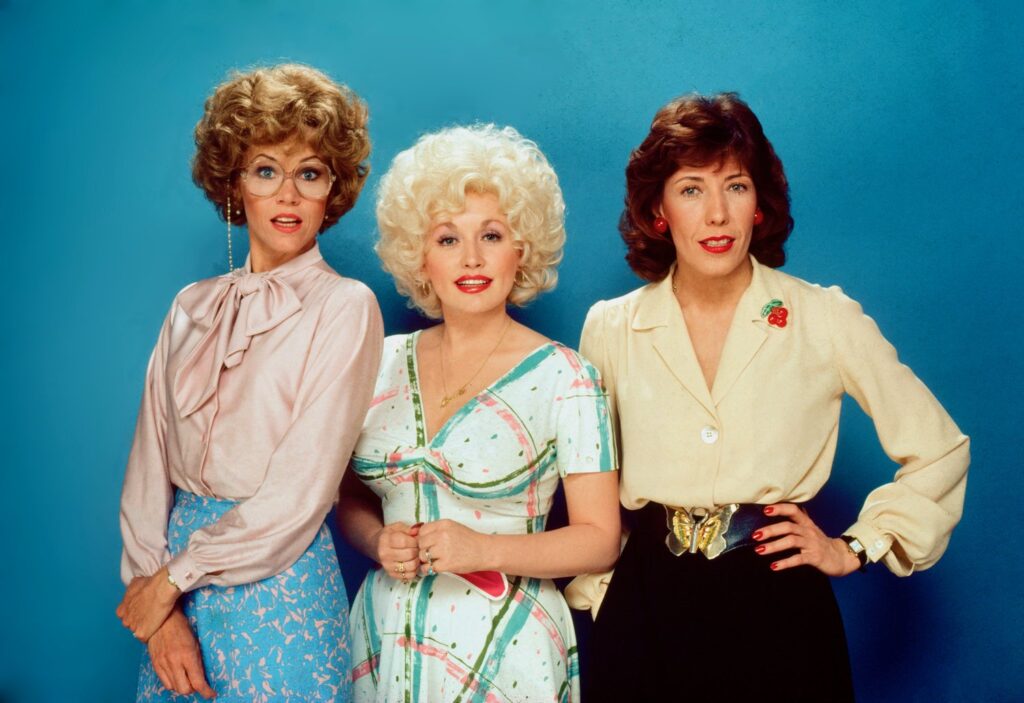 1967 Dolly Joins Wagoner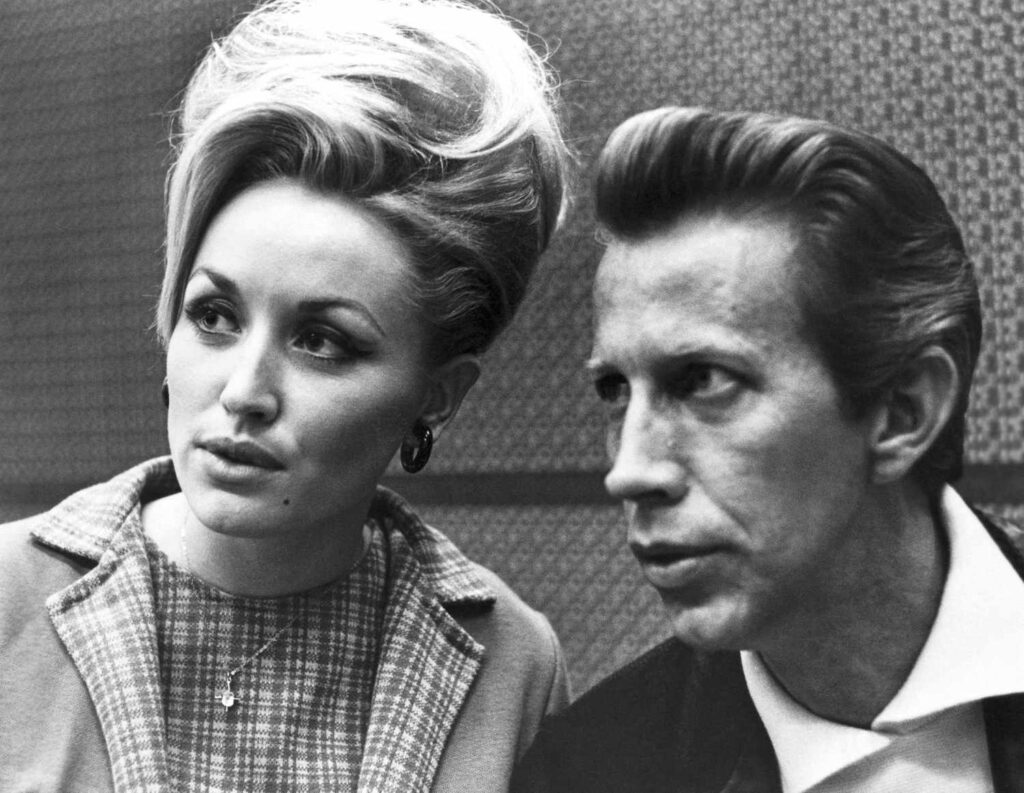 In 1967, musician and country music entertainer Porter Wagoner invited Parton to join his organization, offering her a regular spot on his weekly syndicated television program The Porter Wagoner Show, and in his road show. As documented in her 1994 autobiography, initially, much of Wagoner's audience was unhappy that Norma Jean, the performer whom Parton had replaced, had left the show, and was reluctant to accept Parton (sometimes chanting loudly for Norma Jean from the audience).
Dolly Parton "Still Working 9 to 5"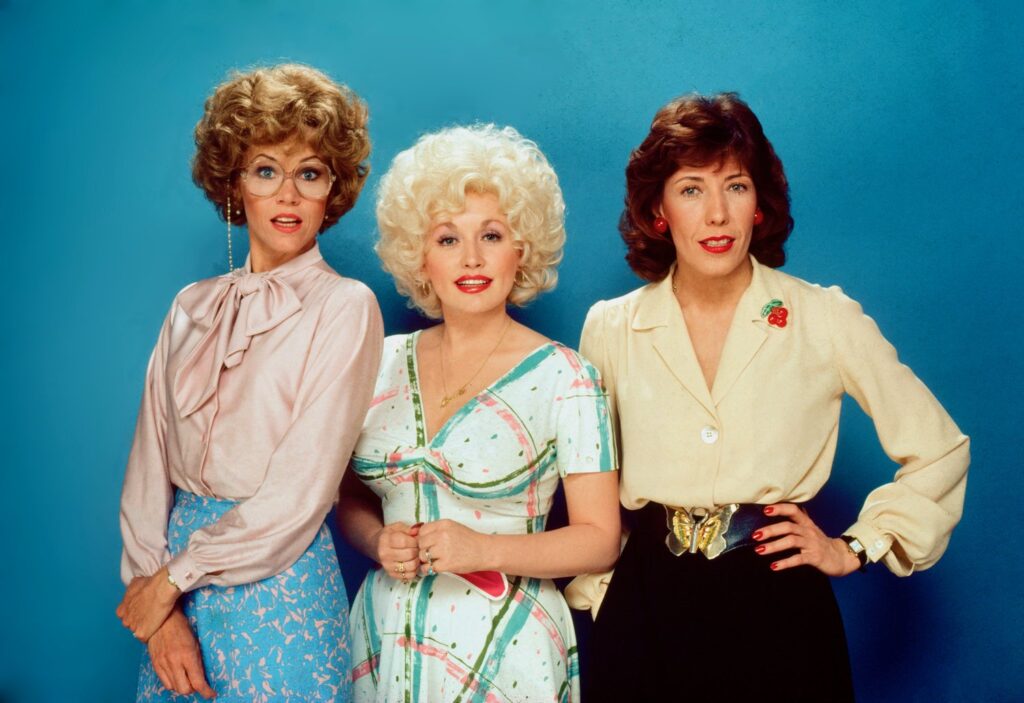 Via interviews with the original film's cast — Parton, Fonda, and Tomlin, their co-star Dabney Coleman, producer Bruce Gilbert plus actors Allison Janney and Rita Moreno (who starred in the 9 to 5 Broadway adaptation and the TV version, respectively), American labour leader Karen Nussbaum, civil rights activist Zoe Nicholson among many eloquent others — the documentary charts the film's impact on, and representation of, working women.