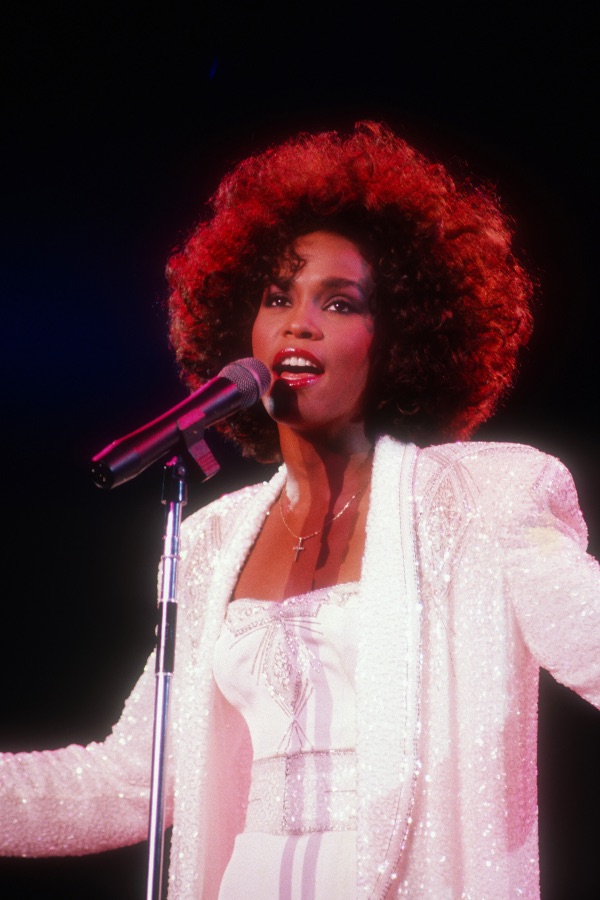 Get set to discover some of the most incredible female singers you've ever heard! These stars aren't just about amazing voices; they're music legends who've done some pretty awesome things. They can hit the high notes that give you chills and the low ones that warm your heart, making every song memorable.
We've lined up these musical heroines to share their stories and show you just why their tunes are timeless. While you might be familiar with some, others will be exciting new discoveries. Each one has her own special sparkle that's earned her a place in this special countdown of the greatest female singers in history.
Ready to see where your favorites rank? From pop sensations to rock goddesses, we're rolling out the red carpet for these chart-topping ladies. Dive into each slide to find out who's the queen of the mic—just remember, the best is saved for last! So let's hit play on this playlist and see who comes out on top.
Linda Ronstadt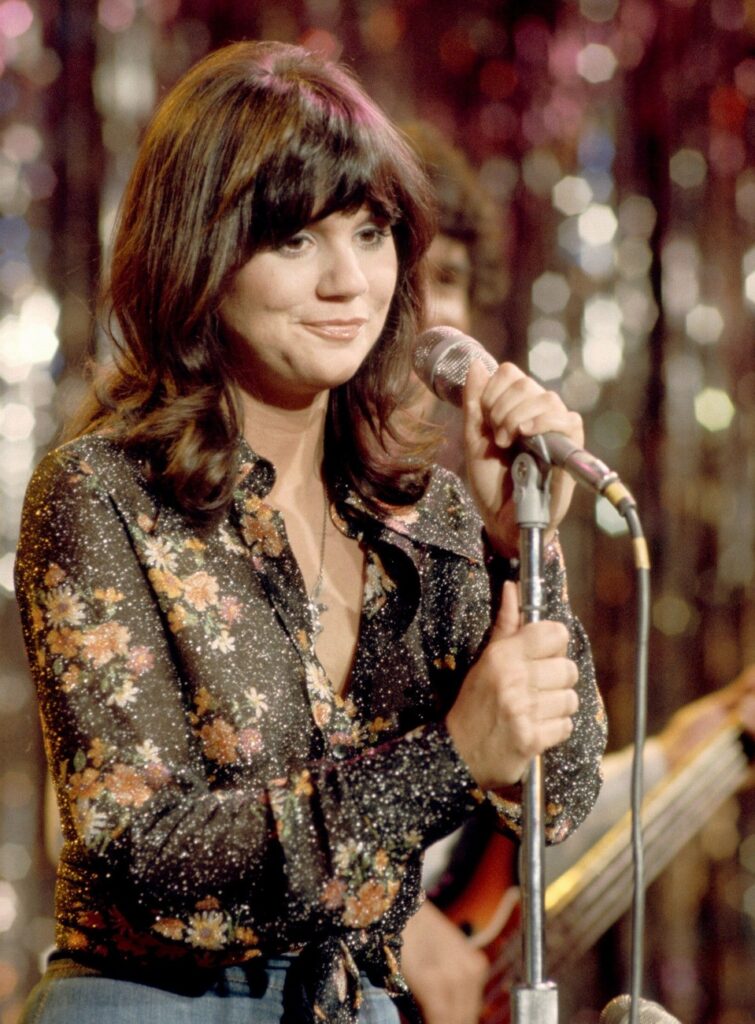 Linda Ronstadt's career is characterized by her performances and recordings in diverse genres. These genres include rock, country, light opera, and Latin. Before retiring, Ronstadt won 10Grammy Awards, three American Music Awards, two Academy of Country Music awards, an Emmy, and an ALMA award. Throughout her career, she released 24 studio albums and 15 compilation/greatest hit albums. She also collaborated with artists of various genres. These artists include Bette Midler, Billy Eckstine, Frank Zappa, Carla Bley, Emmylou Harris, Dolly Parton, and Johnny Cash to name a few.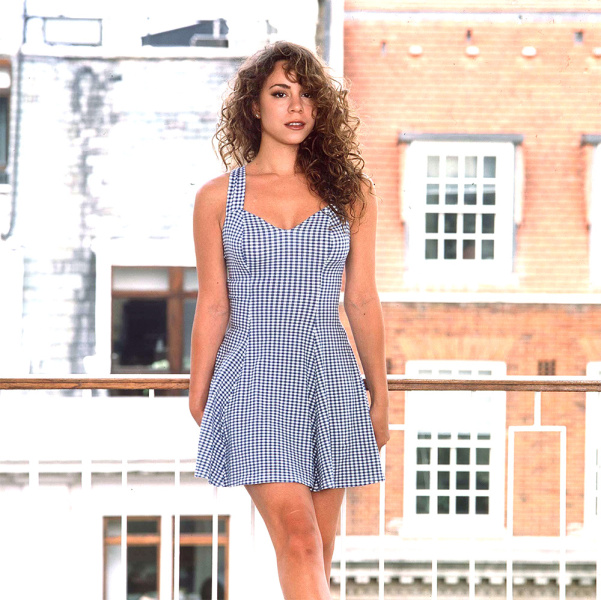 Whitney Houston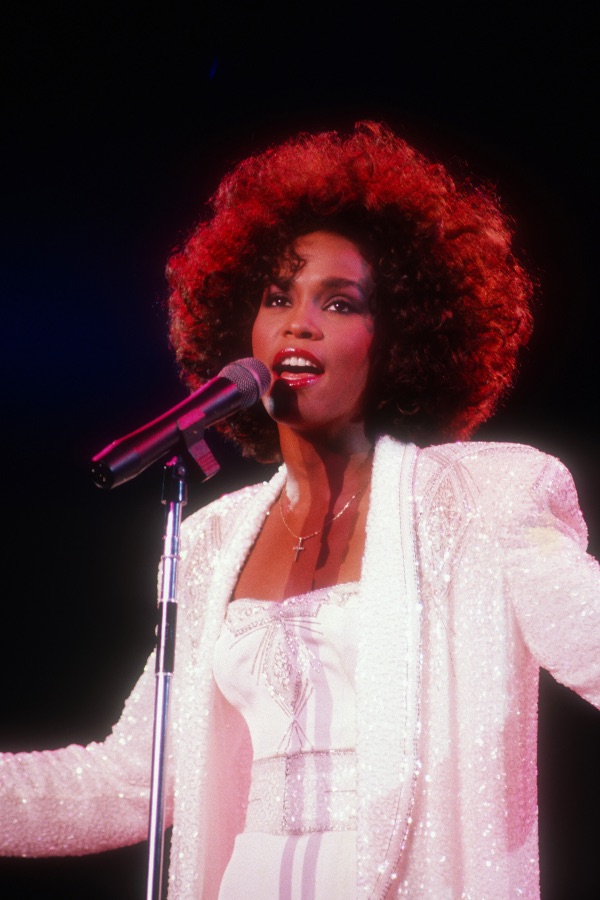 According to Guinness World Records Whitney Houston is the most awarded female artist of all time. Throughout her career, Houston released seven studio albums and two soundtrack albums. Shockingly, all albums are certified diamond, multi-platinum, platinum, or gold by the Recording Industry Association of America (RIAA). Most of Houston's notable songs are from the 80's. They include hits like "Saving All my Love for You" (1985), "Where Do Broken Hearts Go" (1988), "I'm Your Baby Tonight" (1990) and "I Will Always Love You" (1992). Like Aretha Franklin, Whitney Houston began singing in church.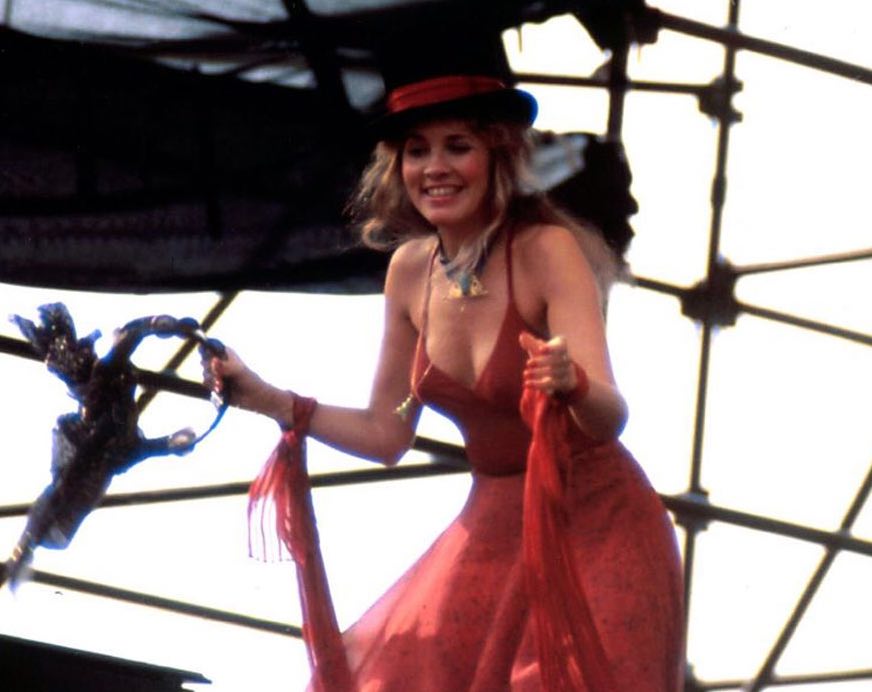 Mariah Carey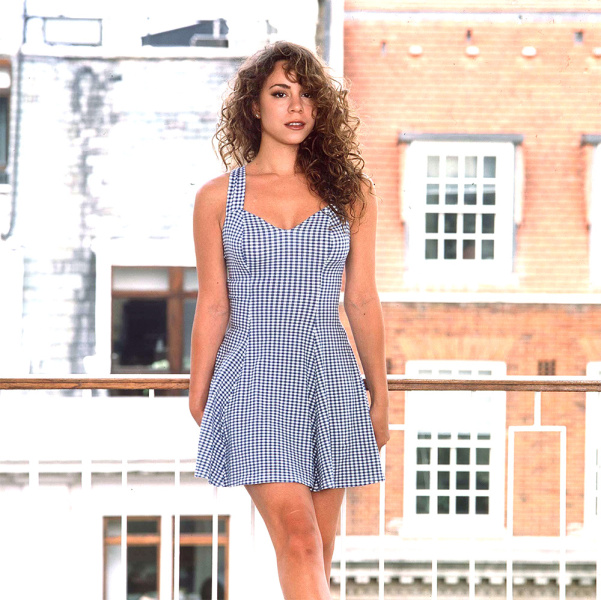 Mariah Carey has an extensive resume. She is an American singer-songwriter, record producer, and actress. Without a doubt, she is known for her five-octave vocal range and whistle register. She calls herself the "Queen of Christmas." This is probably due to how wildly successful "All I Want for Christmas is You." Mariah Carey's memorable songs are "Hero," "Without You," "Fantasy," "Always Be My Baby," and "One Sweet Day." Nowadays, Mariah Carey is basking in all her success. In 2020, she was inducted into the Songwriters Hall of Fame, had her memoir, The Meaning of Mariah Carey published, and released an album called The Rarities.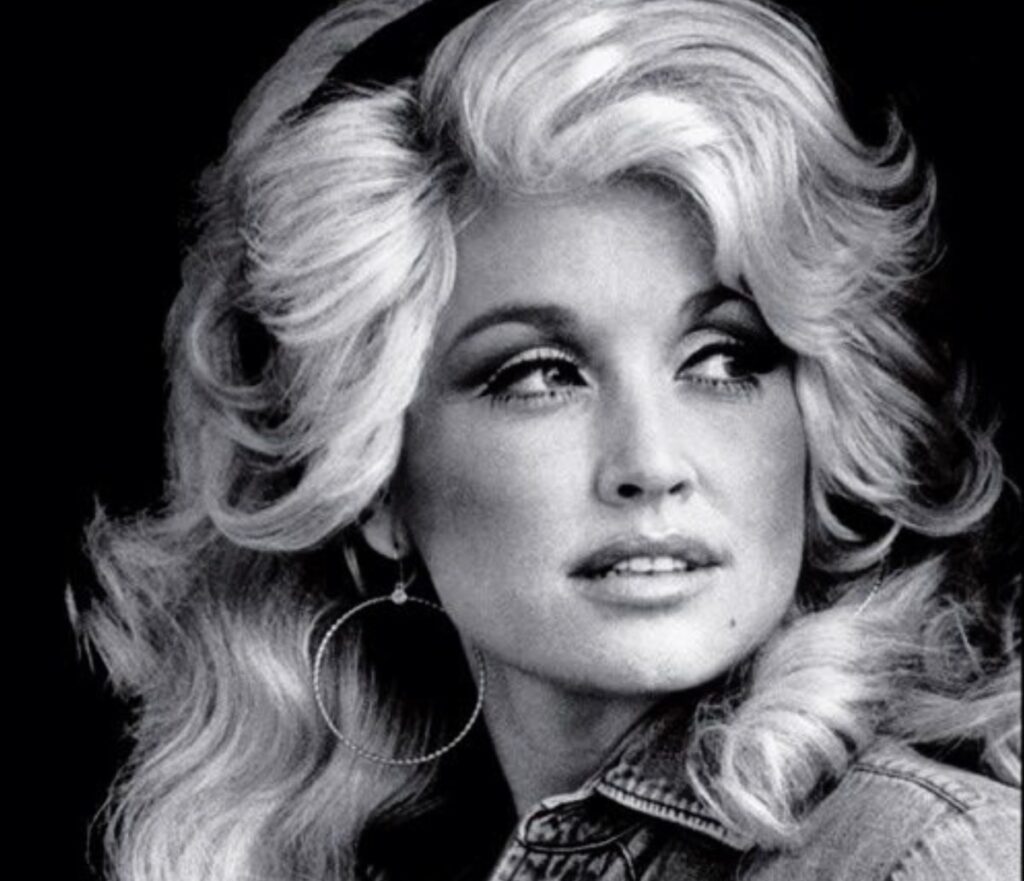 Stevie Nicks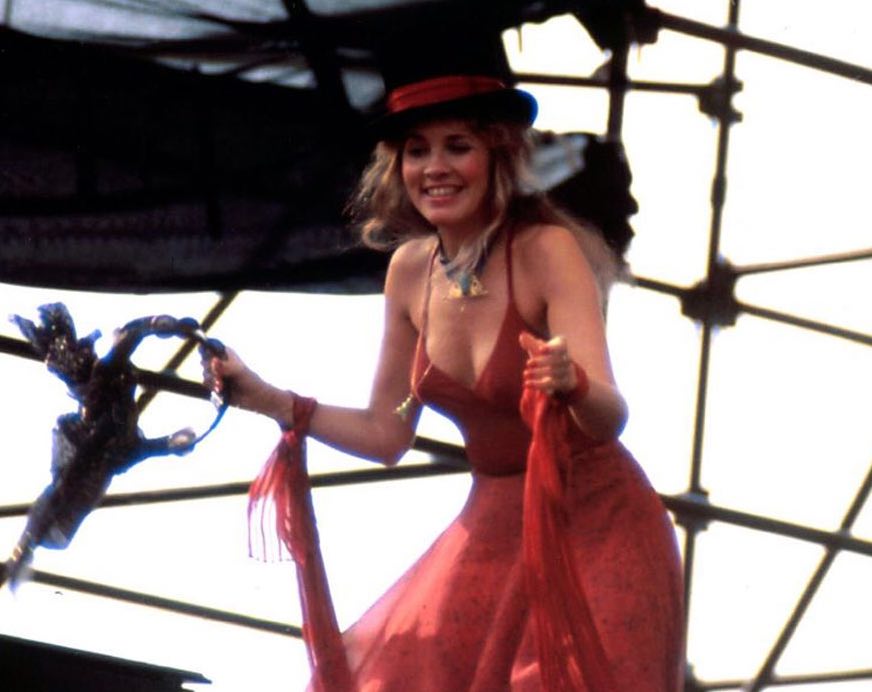 Without a doubt, Stevie Nicks is best known for her work with the band Fleetwood Mac. However, she does have notable solo success, too. Fleetwood Mac's second album Rumours was the best-selling album of the year it was released. Now it is one of the best-selling albums of all time with over 40 million copies sold worldwide. In the '80s, Nicks released her first solo album Bella Donna, while maintaining her role with Fleetwood Mac. Since its release, the album has reached multi-platinum status. She goes on to release eight solo studio albums.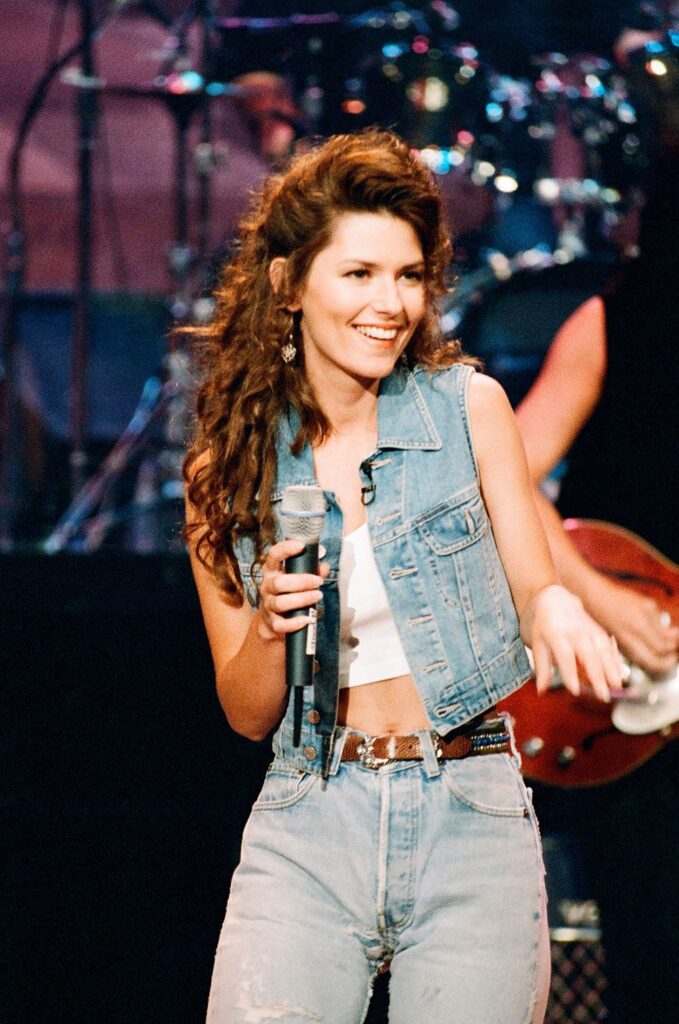 Dolly Parton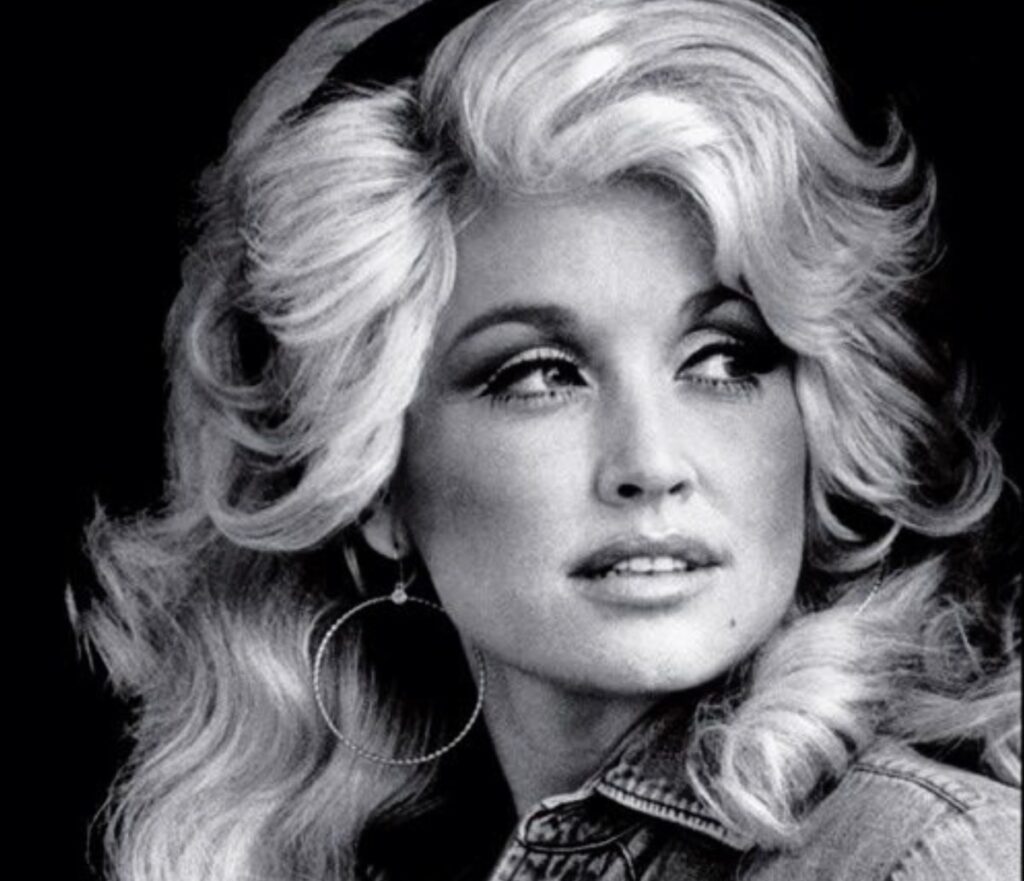 Dolly Parton was born in poverty in the mountains of Tennessee, but that didn't stop her from becoming a worldwide icon. Dolly Parton is a singer, songwriter, multi-instrumentalist, actress, author, businesswoman, and humanitarian. Her debut album Hello, I'm Dolly came out in 1967 and she has been experiencing success ever since. While she has composed over 3,000 songs, some of her popular songs include "I Will Always Love You," "Jolene," "Coat of Many Colors," and "9 to 5." Notably, Whitney Houston goes on to make "I Will Always Love You" an international pop hit.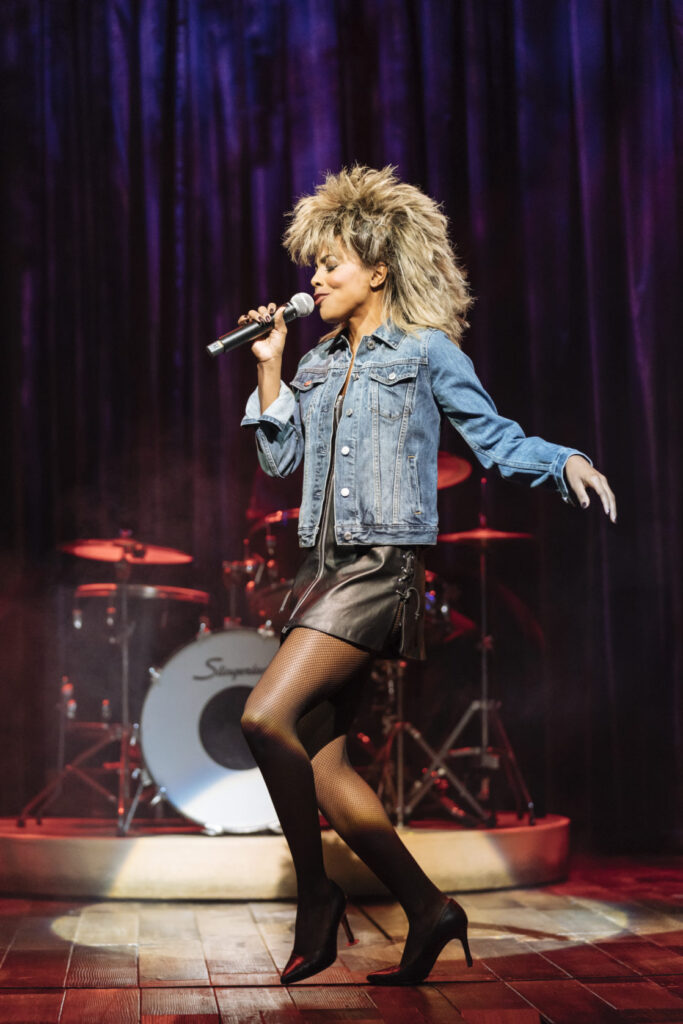 Shania Twain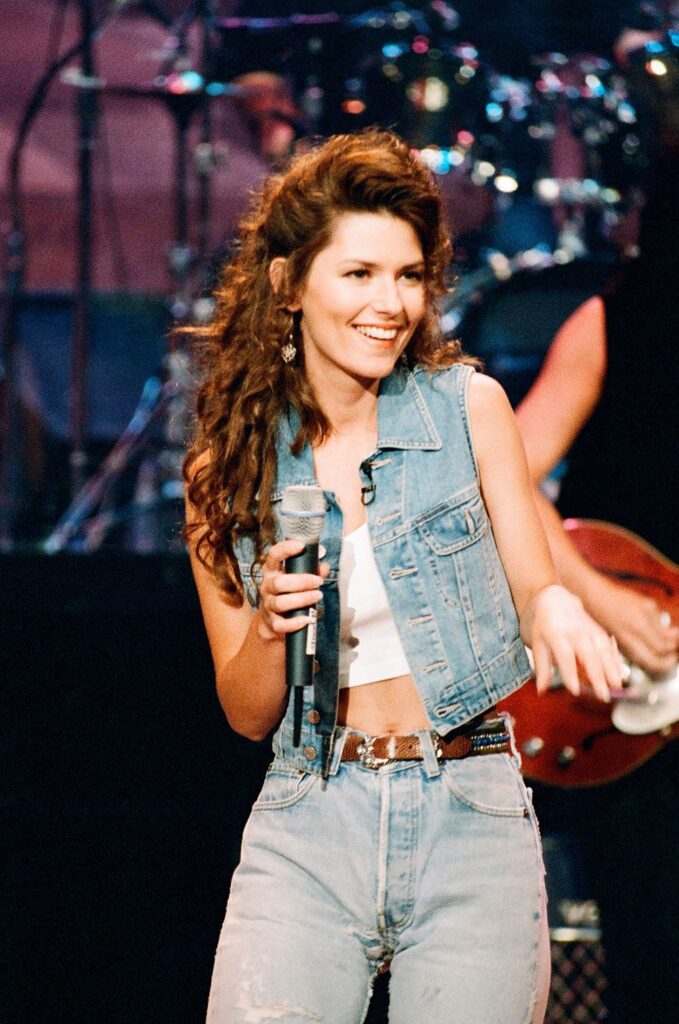 Shania Twain is a Canadian Singer and songwriter that has risen to international fame. Some may even call her the "Queen of Country Pop." Additionally, Billboard named her as "the leader of the '90s country-pop crossover stars." Memorable Shania Twain songs include "You're Still the One," "From This Moment On," "That Don't Impress Me Much," and "Man! I Feel like a Woman." During her career, Twain (one of the all time best female country singers) has won four Grammy Awards. Most recently, Shania Twain had two Las Vegas residencies. In 2020, she appears on Kelsea Ballerini's song "Hole in the Bottle."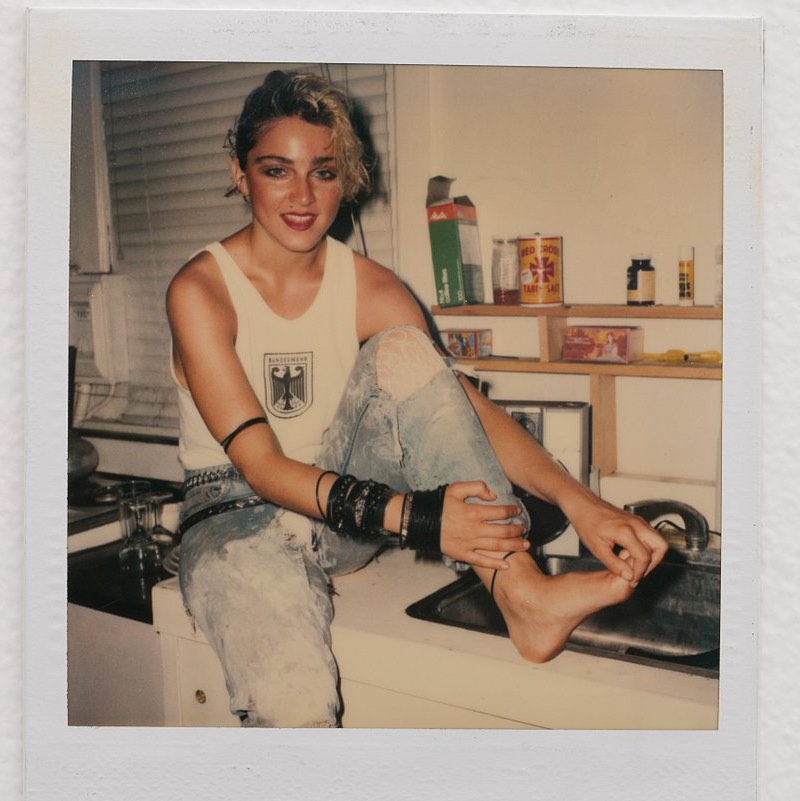 Tina Turner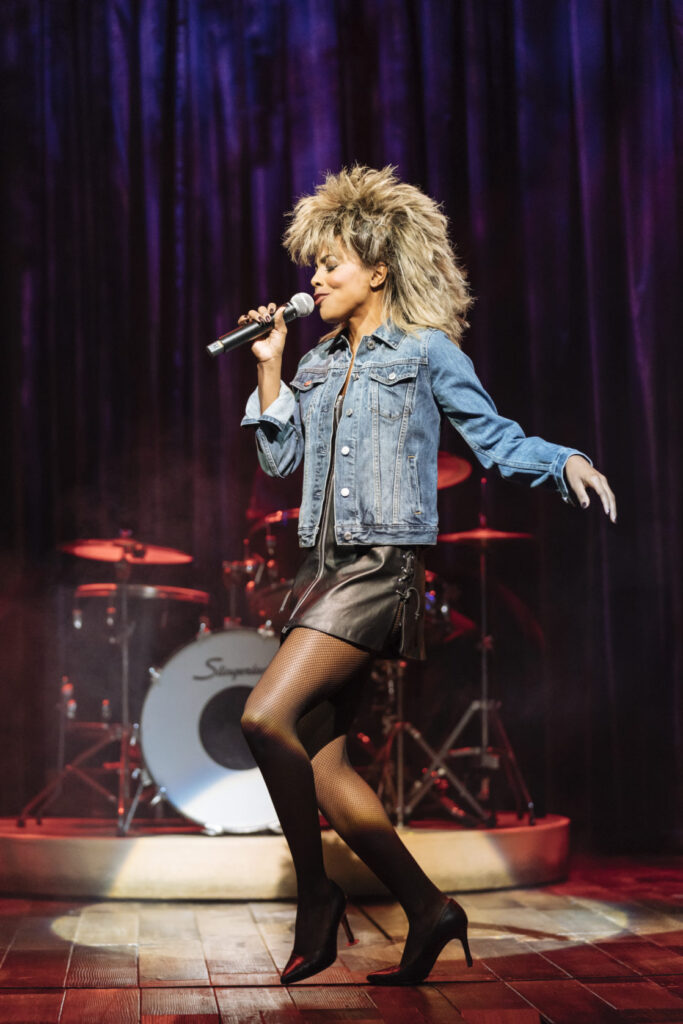 Tina Turner is known as the "Queen of Rock 'n' Roll." She began her career as the frontwoman of The Ike & Tina Turner Revue. Surprisingly, her career started with the name "Little Ann" since her given name was Anna Mae Bullock. While her success began in the '50s and went on well into the '60s, she gained renewed fame in the '80s. In 1984 she released Private Dancer and the record went multi-platinum. Famous songs from Tina Turner are "Better Be Good to Me," "Private Dancer," "We Don't Need Another Her (Thunderdome," "Typical Male," The Best," "I Don't Wanna Fight," and "Golden Eye."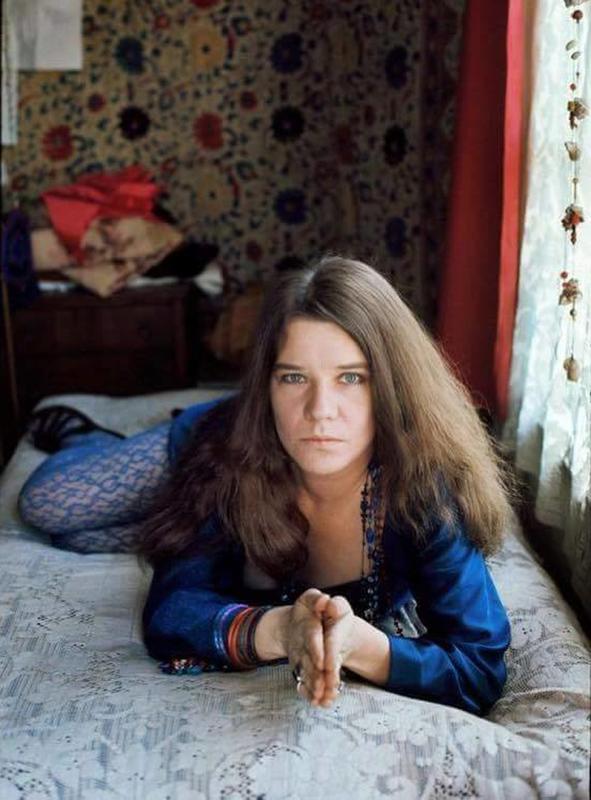 Madonna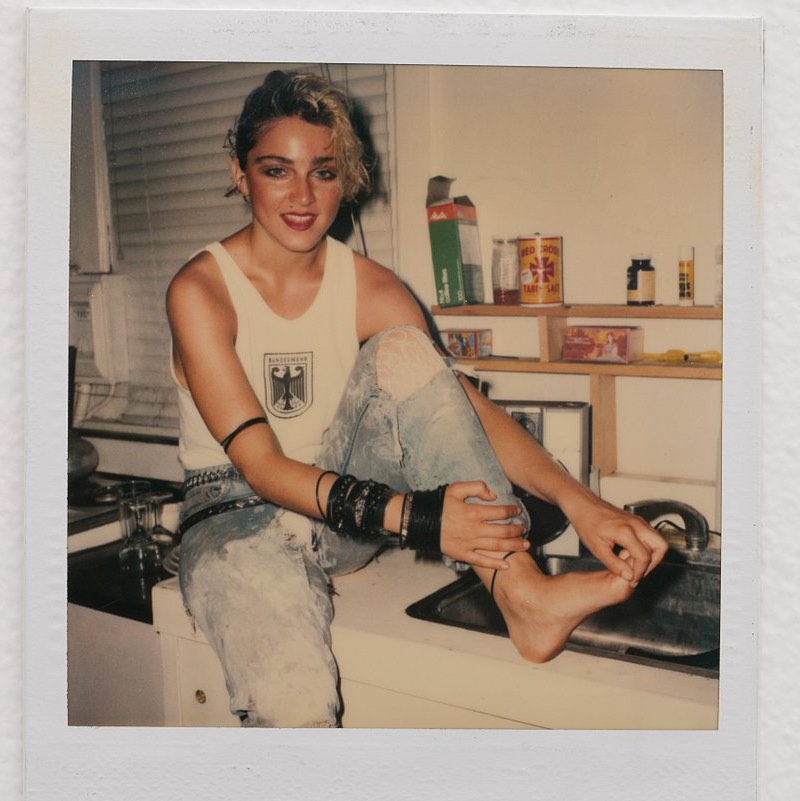 "The Queen of Pop," Madonna Louise Ciccone is an American singer, songwriter, and actress. Fans seem to love Madonna because she is continually reinventing herself in the realms of music production, songwriting, and visual presentation. Oftentimes, her works include social, political, sexual, and religious themes. Undoubtedly, these heavy topics generate acclaim and controversy. Madonna's popular songs include "Like a Virgin," "La Isla Bonita," "Like a Prayer," "Vogue," "Take a Bow," "Frozen," "Music," "Hung Up," and "4 Minutes." Excitingly, she is still on the music scene. Most recently she accompanied Missy Elliot on Dua Lipa's song "Levitating."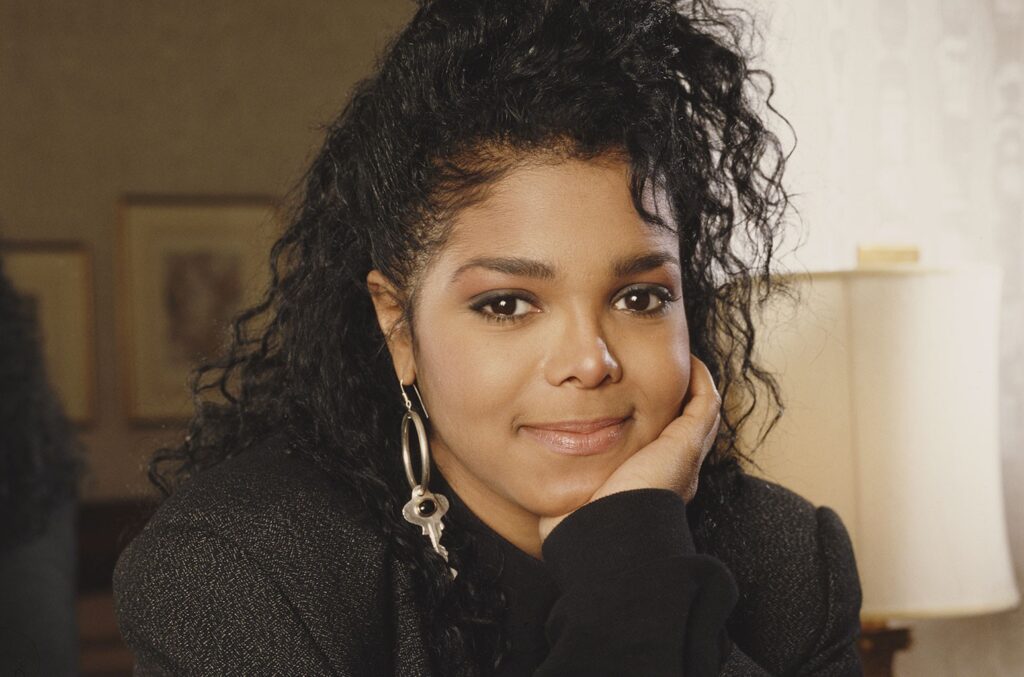 Janis Joplin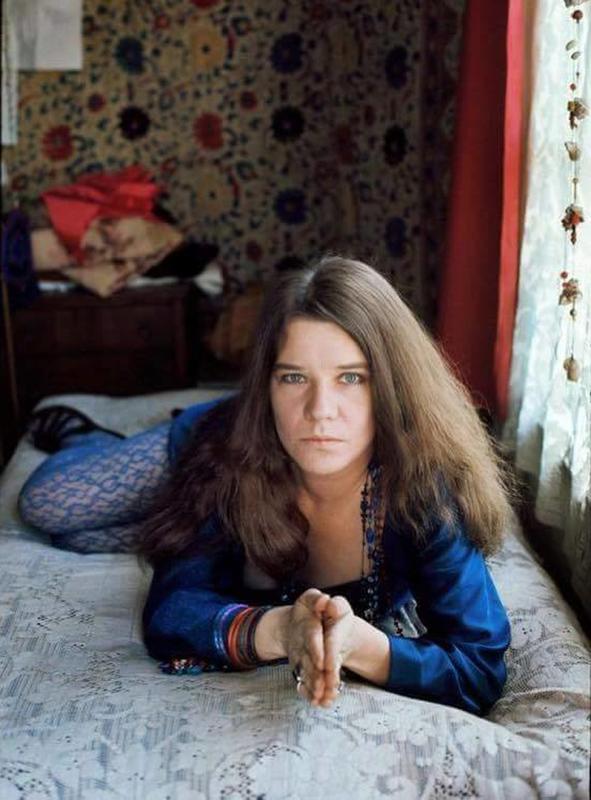 In 1967, Janis Joplin came to fame after her appearance at the Monterey Pop Festival. Originally, the American singer-songwriter was the lead singer of the psychedelic rock band Big Brother and the Holding Company. Janis Joplin's most popular songs are covers of "Piece of My Heart," "Cry Baby," "Down on Me," "Ball and Chain," and "Summertime." Sadly, her final album, Pear, was released posthumously. However, it reached number one on the Billboard charts. She was also inducted into the Rock and Roll of Fame after her death. To this day, she is a top-selling musician in the United States.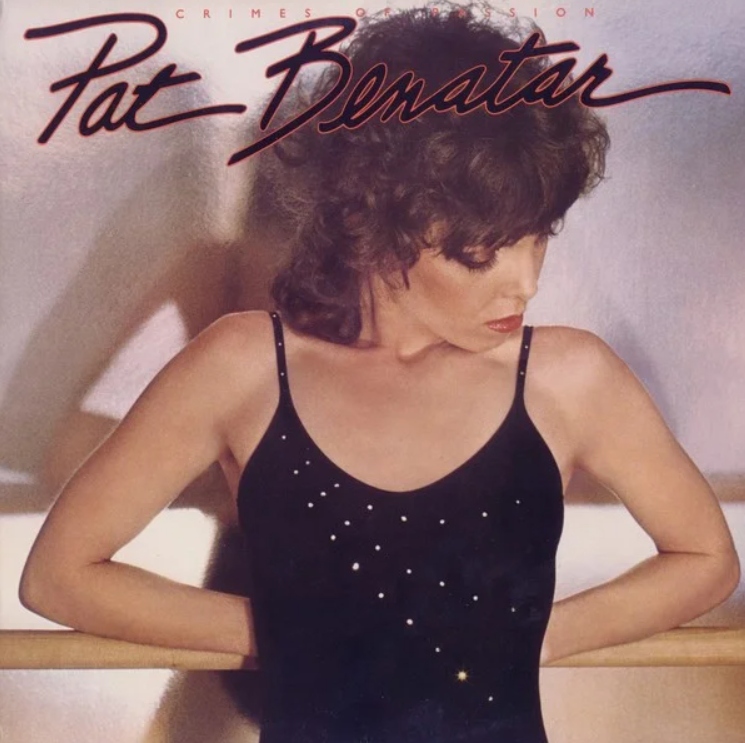 Janet Jackson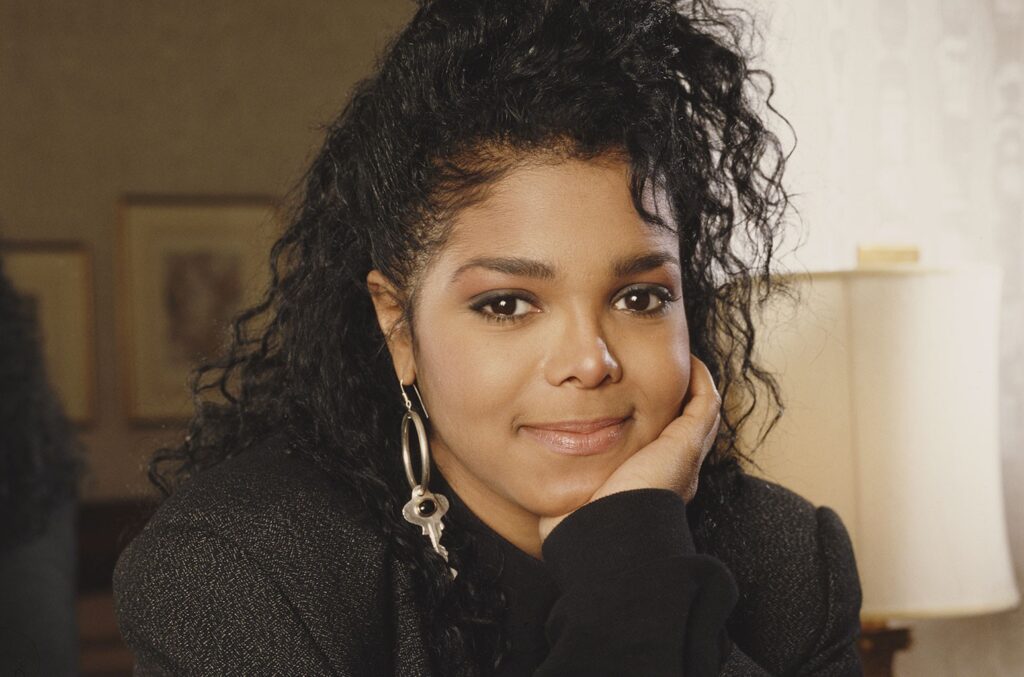 Janet Jackson began her career at a young age. She is the youngest Jackson sibling and appeared on the variety television series that included members of her family, The Jacksons, in 1976. By the time she released her third and fourth studio album, she was well on her way to pop icon status. Given her ability to do well in R&B, funk, disco, rap, and industrial beats, she was a crossover success in no time. While she has a vast catalog, some of her hits include, "Nasty," "Rhythm Nation," "That's the Way Love Goes," "Together Again," and "All for You."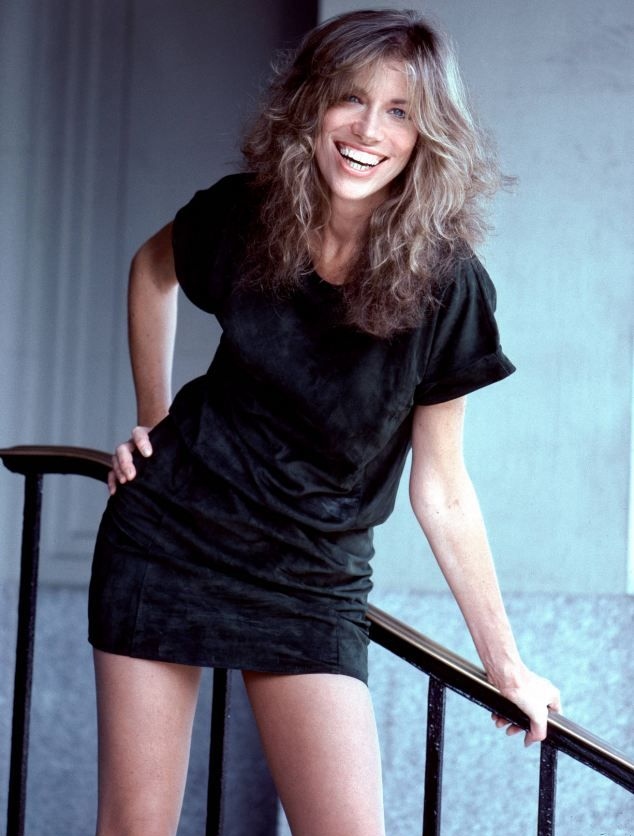 Pat Benatar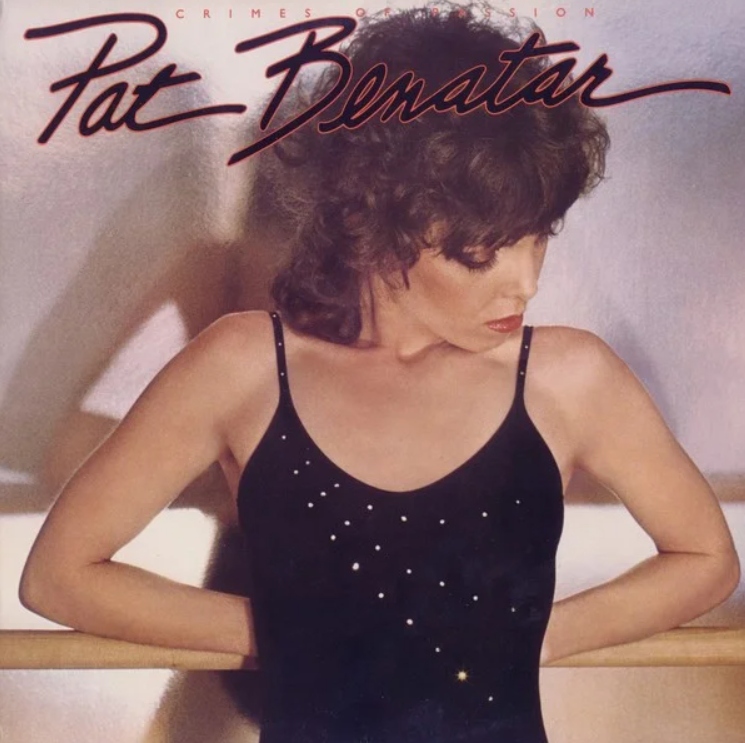 Four-time Grammy Award winner, Pat Benatar is an American rock singer-songwriter. Her debut album, 1979's In the Heat of the Night produced two hit singles. These singles are "Heartbreaker" and "We Live for Love." Undoubtedly, her most successful album is Crimes of Passion, which produced the hit single, "Hit Me with Your Best Shot." While the peak of Pat Benatar's career was in the '80s, she goes on to release four more albums between 1991 and 2003. Most recently, in 2020, she was nominated for induction into the Rock and Roll Hall of Fame.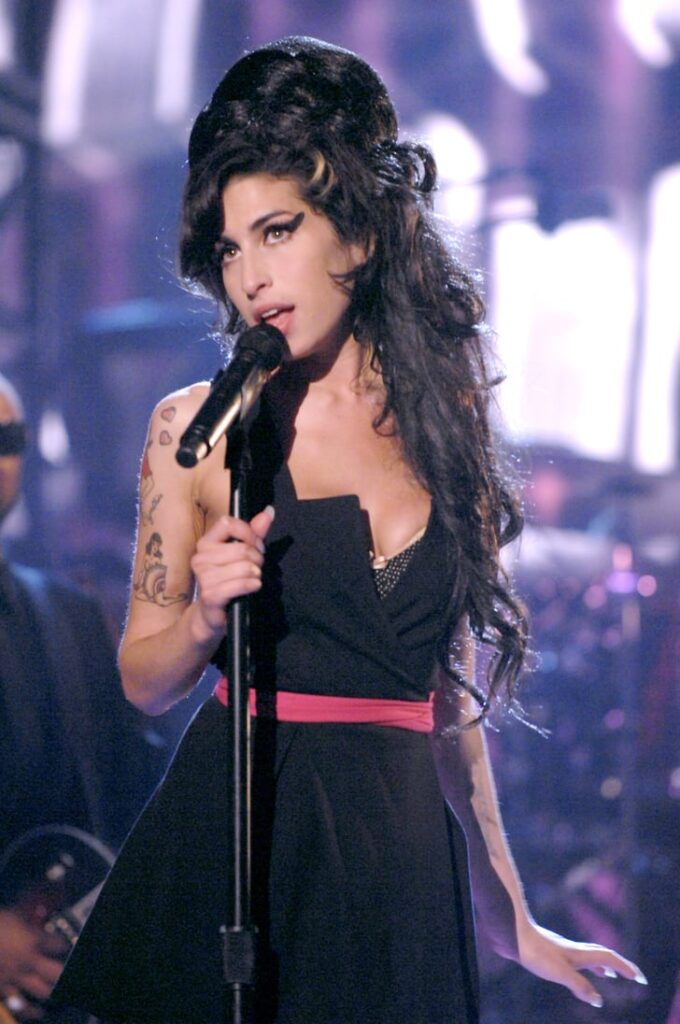 Carly Simon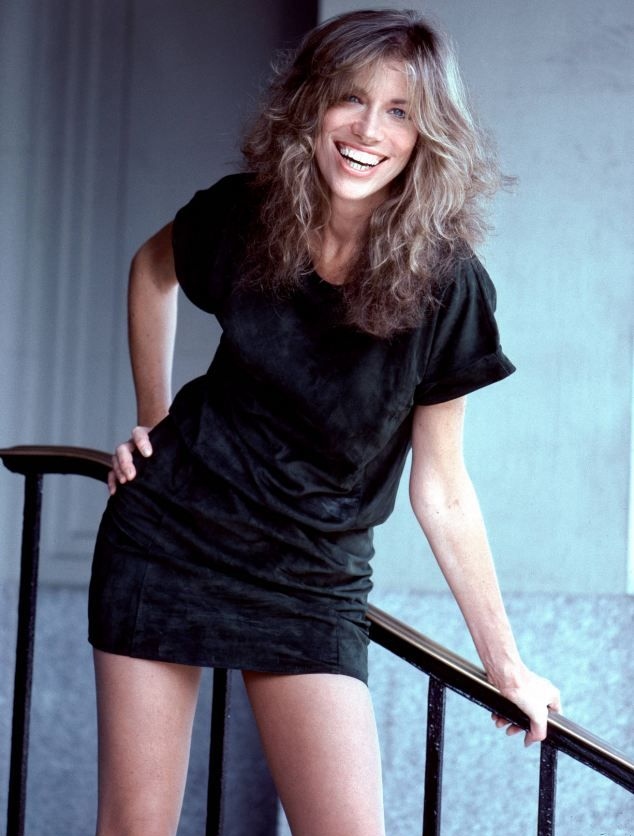 Carly Simon has an impressive catalogue of hits. These hits include "Anticipation," "Haven't Got Time for the Pain," "You Belong to Me," and "Coming Around Again." Additionally, she has four Gold-certified singles: "You're So Vain," "Mockingbird," "Nobody Does it Better" and "Jesse." Her career began with a short period of time when she was part of a duo known as the Simon Sisters, with her sister, Lucy Simon. However, by 1970 she had gone solo. In 1971, not only did she release her debut album, Carly Simon, but she released Anticipation. Most recently, she released her second memoir, Touched by the Sun: My Friendship with Jackie.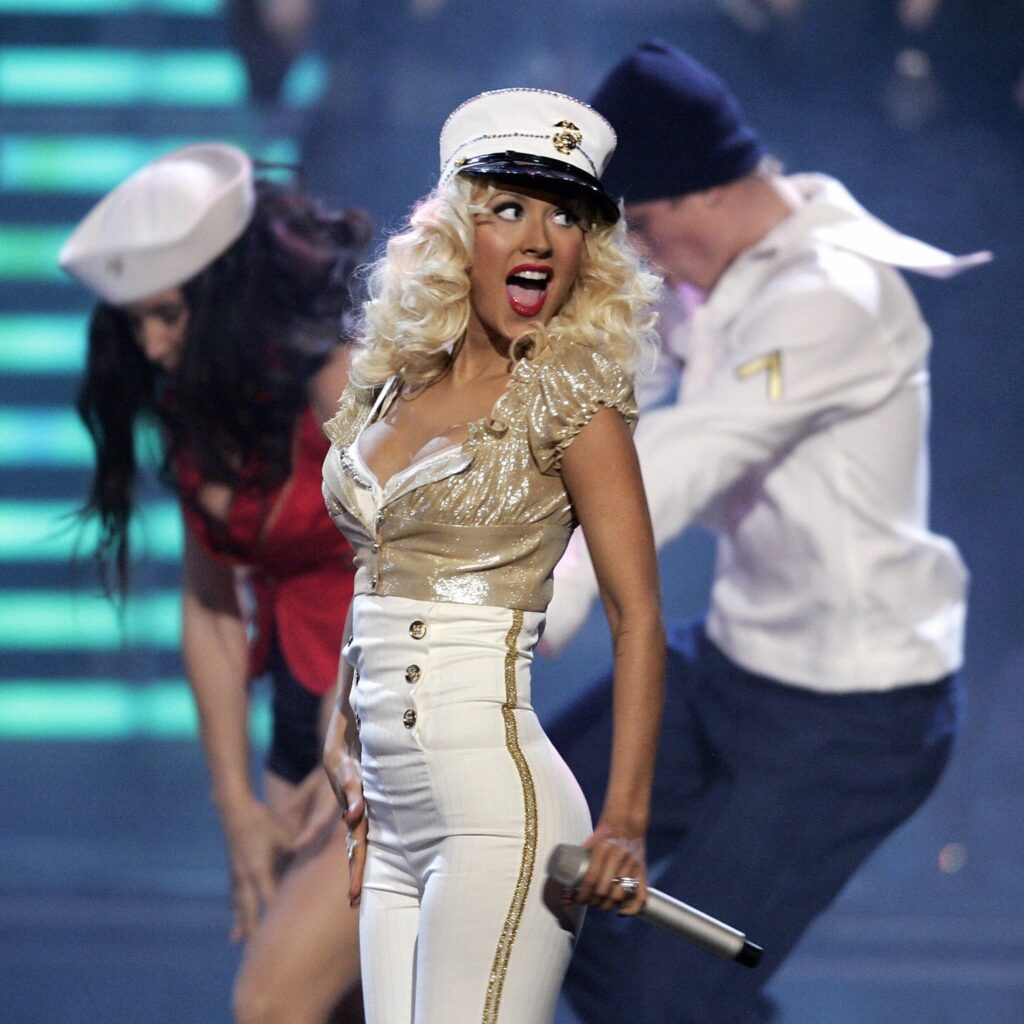 Amy Winehouse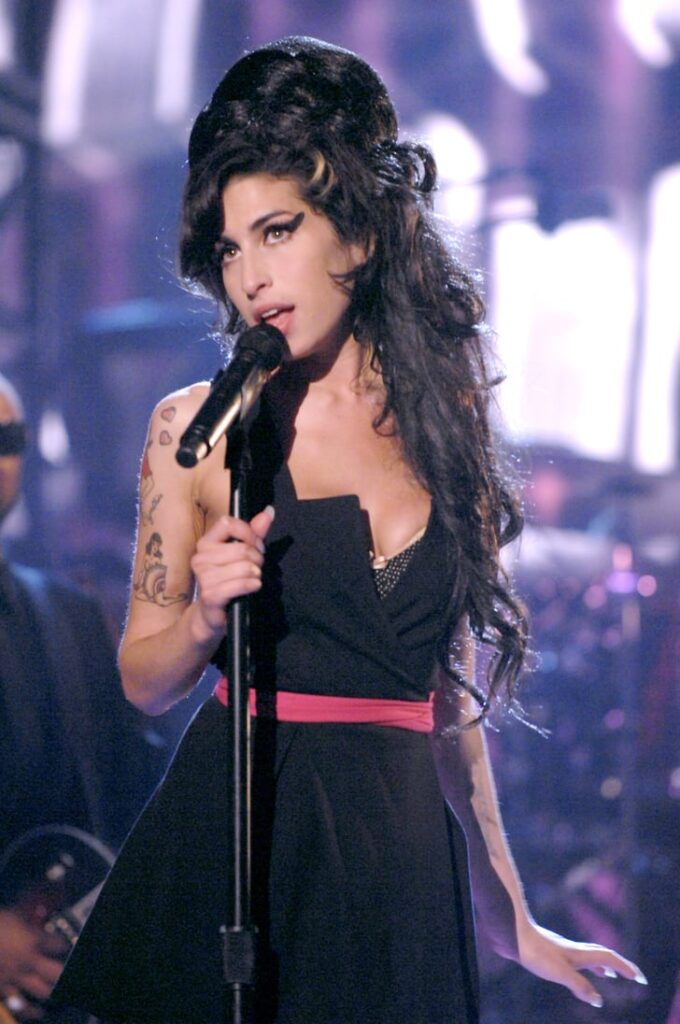 Amy Winehouse was an English singer and songwriter. She was the first British woman to win five Grammy Awards. Her signature style was her deep contralto vocals. Also, she liked to mix genres. She frequently mixed soul, R&B, and Jazz. Her first album, Frank, was released in 2003. Three years later, she released Back to Black. After her death in 2011, Back to Black had a short stint as the UK's best-selling album of the 21st century.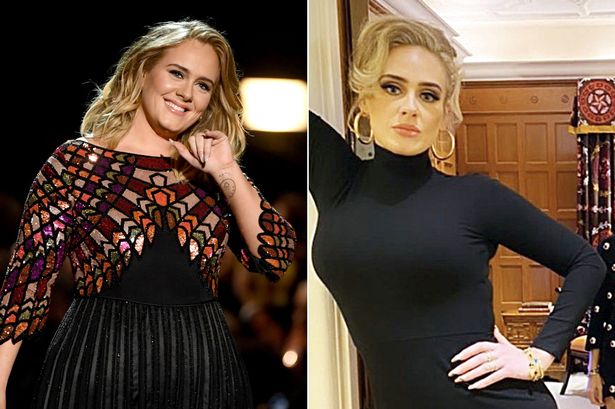 Christina Aguilera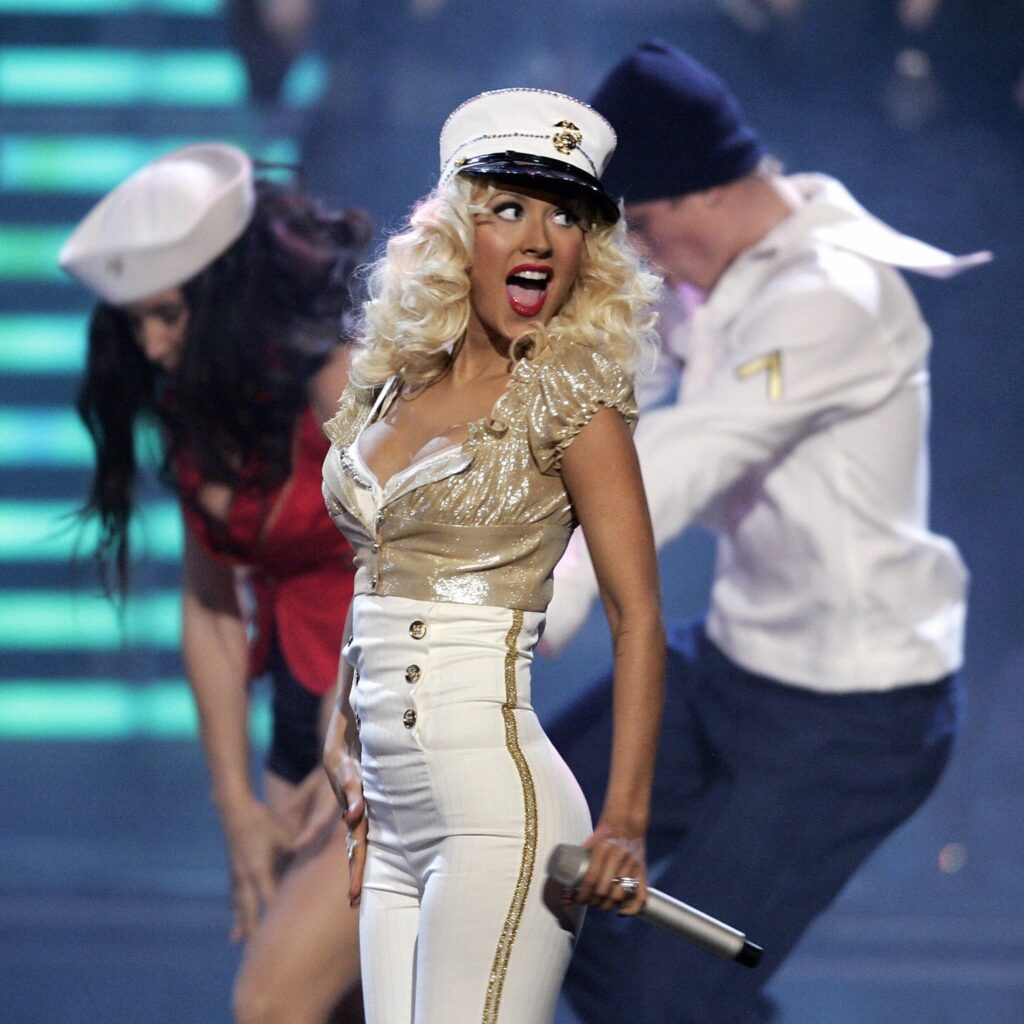 Christina Aguilera is an American singer, songwriter, actress and television personality. To date, she has won five Grammy Awards, one Latin Grammy Award, and a star on the Hollywood Walk of Fame. Her rapid rise to fame began in the late '90s. She gained international recognition for her three U.S. No. 1 singles: "Genie in a Bottle," "What a Girl Wants," and "Come on Over Baby (All I Want is You)." Notably, her single, "Beautiful," became an anthem for the LGBTQ community. In 2010, Aguilera starred in the film, Burlesque. Recently, she's been a coach on the popular television series, The Voice.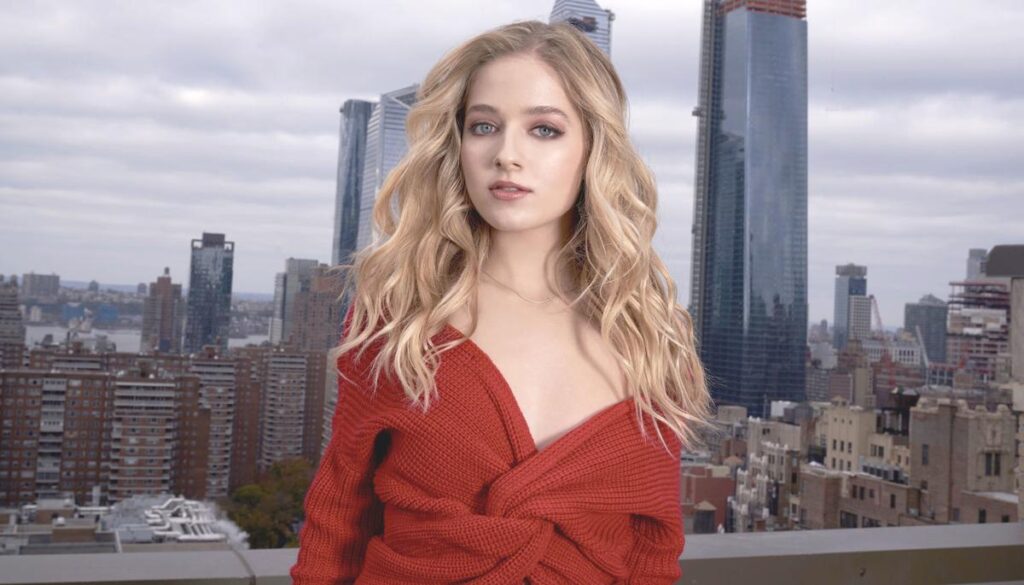 Adele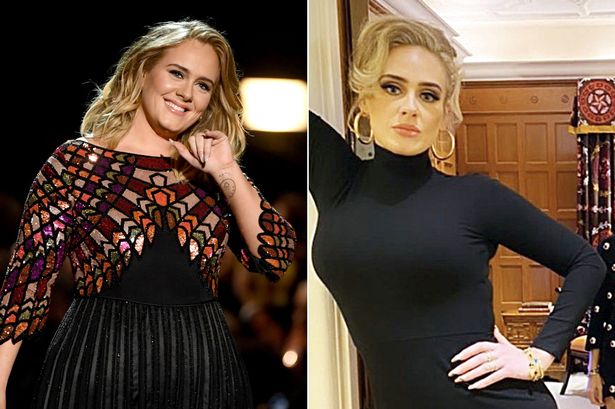 Born Adele Laurie Blue Adkins, Adele is an English singer-songwriter that seemingly found success overnight. All her albums have achieved multi-platinum status. However, her second album 21, ends up doing much better than her debut album, 19. Three of her most popular songs are "Rolling in the Deep," "Someone Like You," and "Set Fire to the Rain." Fans may have been concerned when Adele took a three-year break, but there was nothing to fear since she released 25 in 2015. Due to COVID, the release of her fourth studio album is delayed.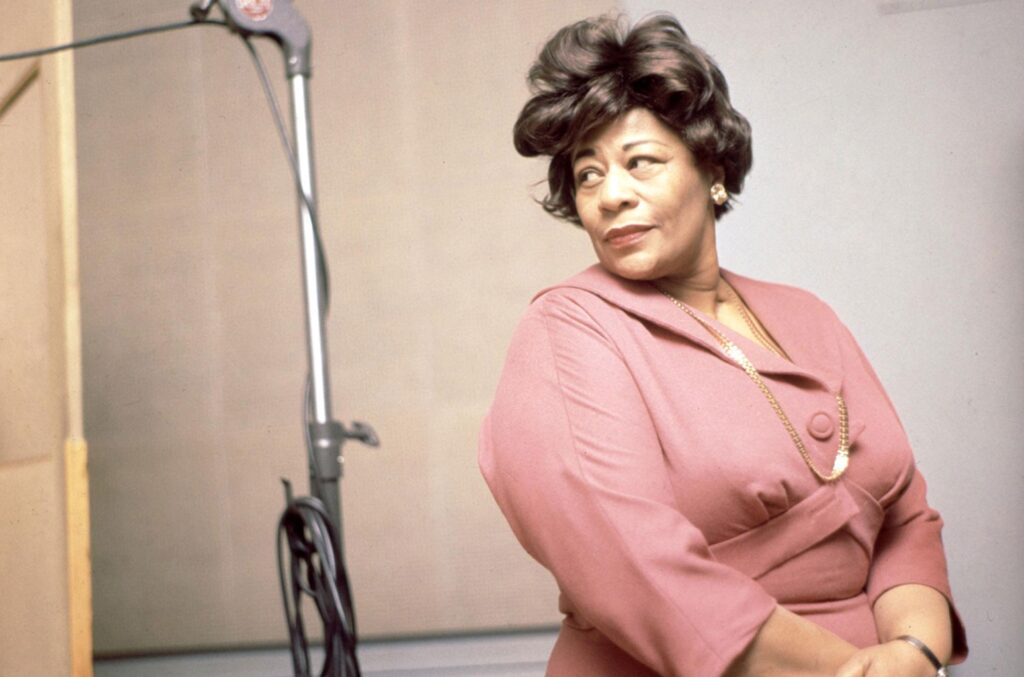 Jackie Evancho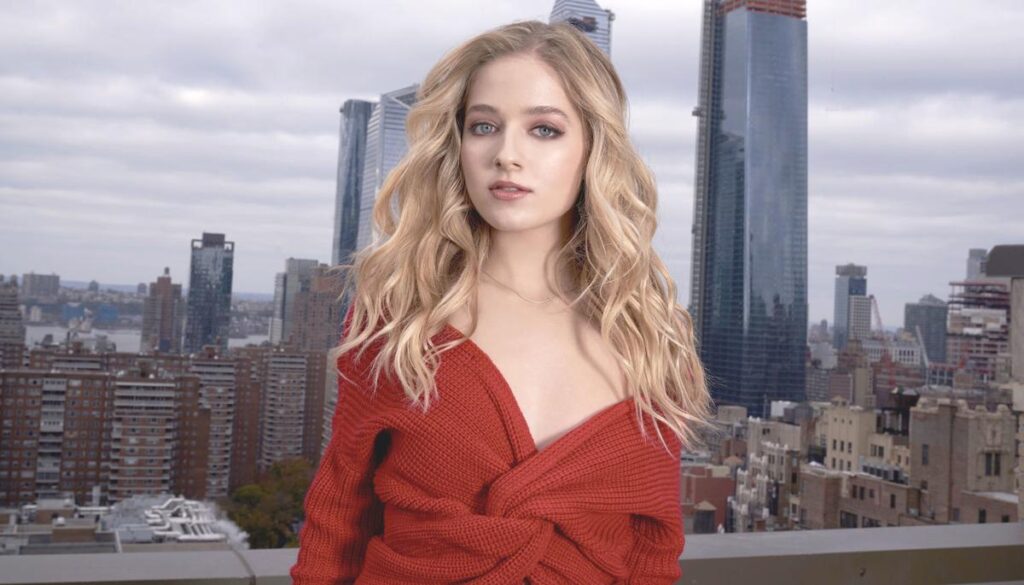 American classical crossover singer, Jackie Evancho, is a musical phenomenon. Since 2009, she has released an EP and eight albums. From those releases, she's had three Billboard 200 top 10 debuts. Her career began with two unsuccessful auditions for NBC's America's Got Talent. While she didn't win the contest show, it brought her the recognition that she needed to start her career. Most recently, in 2020, Jackie Evancho performed on Season 3 of The Masked Singer, the same season as Chaka Khan.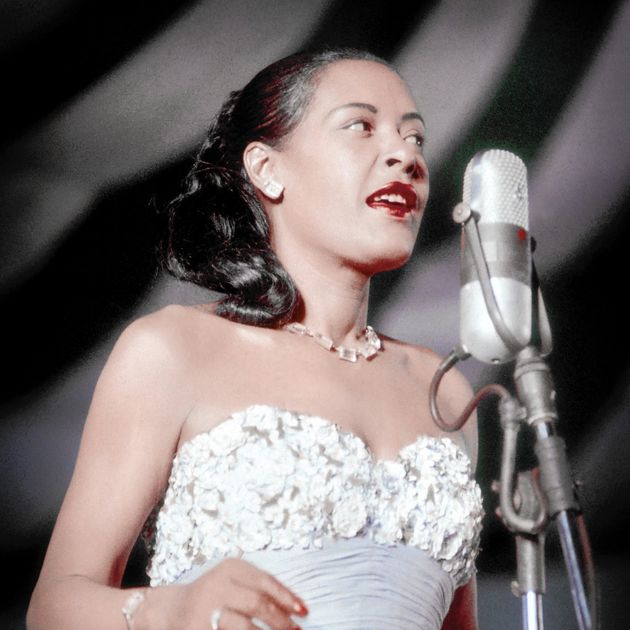 Ella Fitzgerald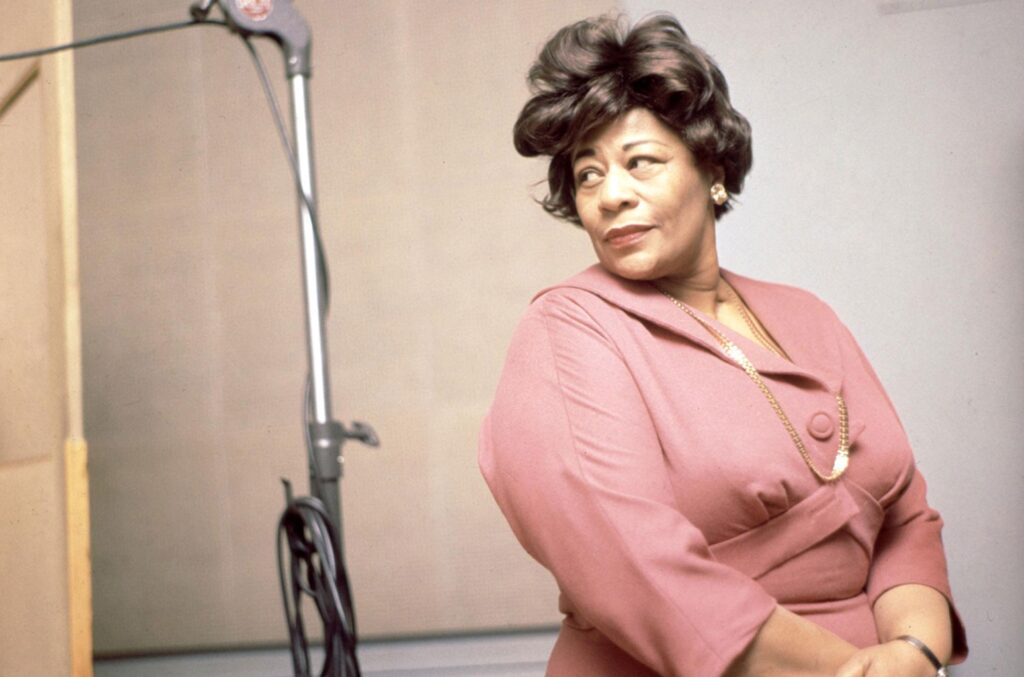 Throughout her career, American Jazz singer, Ella Fitzgerald went by several names- First Lady of Song, Queen of Jazz, and Lady Ella. One of Ella Fitzgerald's signatures scat singing. She began with the Chick Webb Orchestra which is often associated with the Savoy Ballroom in Harlem, New York. Notably, her rendition of nursery rhyme "A-Tisket, A-Tasket," boosted her to national fame. By 1942, Fitzgerald left the band and began her solo career. Her best-known songs are "Dream a Little Dream of Me," "Cheek to Cheek," "Into Each Life Some Rain Must Fall," and "It Don't Mean a Thing (If It Ain't Got That Swing)."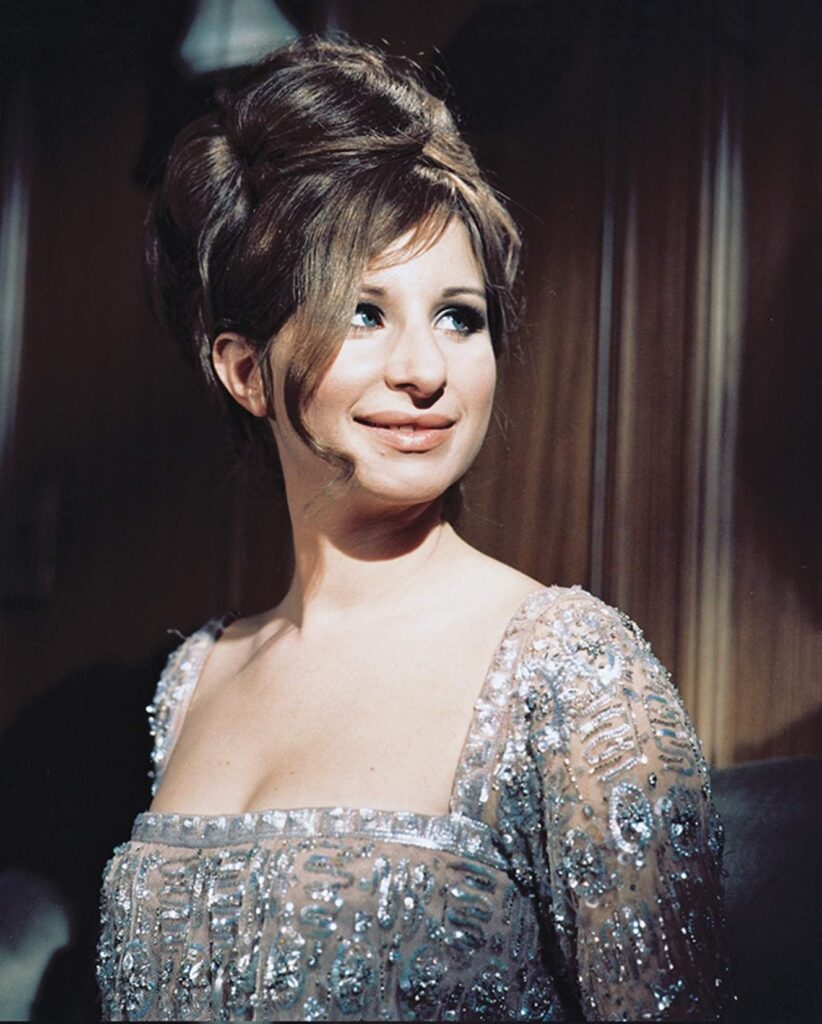 Billie Holiday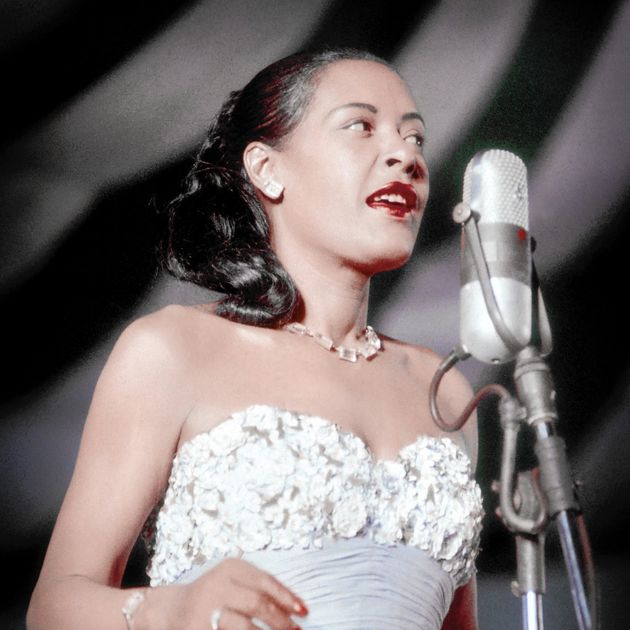 Eleanor Fagan is professionally known as Billie Holiday. She was an American jazz and swing music singer that enjoyed a 26-year career. She played music with her friend Lester Young that called her "Lady Day." Unlike other female singers, she began singing in nightclubs in Harlem, New York. During the '30s and '40s she spent time with several major record labels. She found success with her collaboration with Teddy Wilson for the hit song "What a Little Moonlight Can Do." At one point, Holiday was playing to a sold-out Carnegie Hall. Sadly, her four Grammy Awards were awarded posthumously.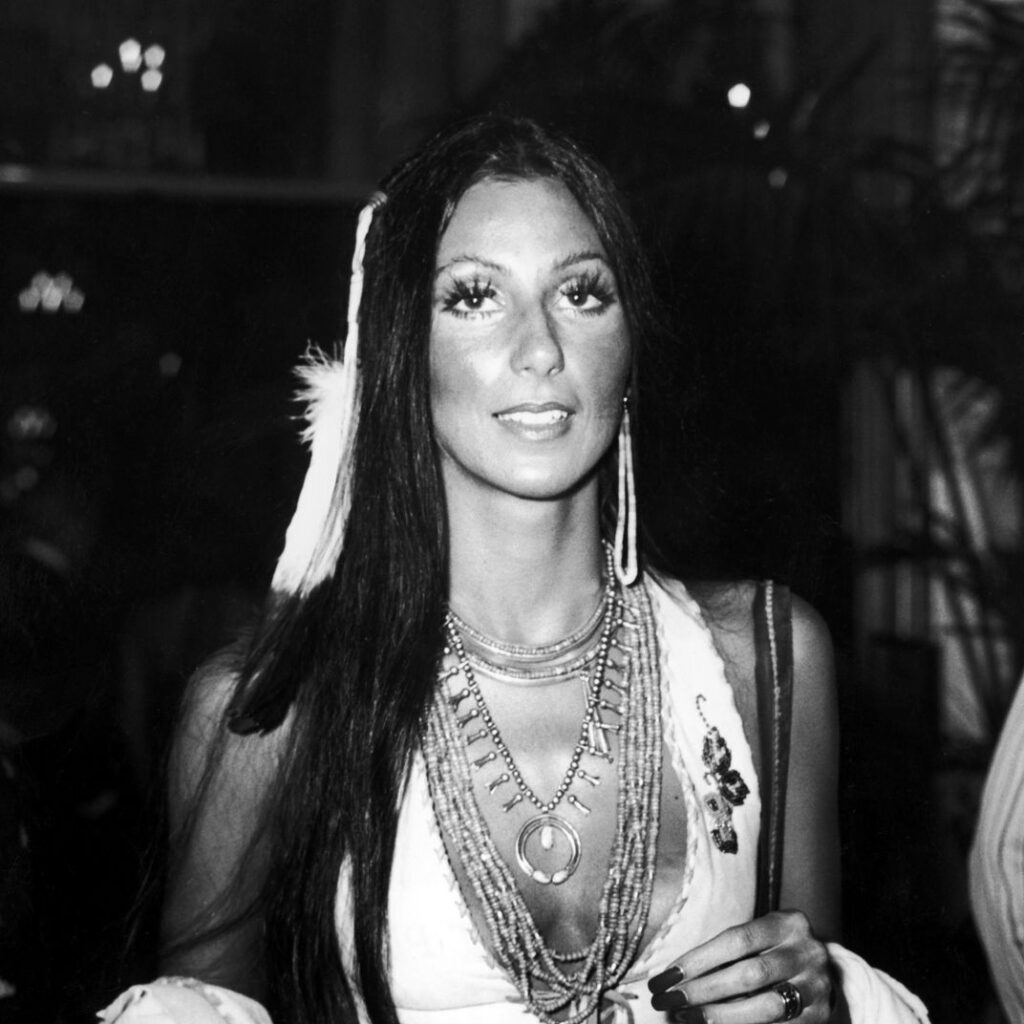 Barbara Streisand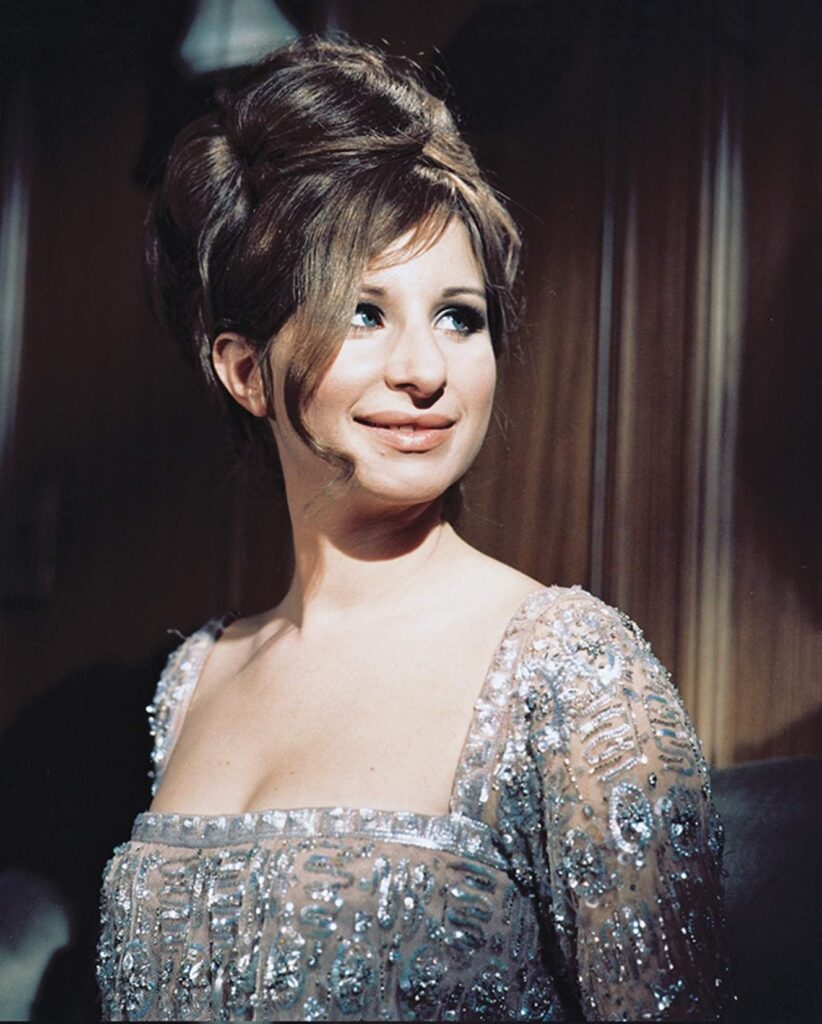 Remarkably, American singer, actress, and filmmaker Barbara Streisand has a career spanning seven decades. Throughout the years, her career is marked with many award successes to include an Emmy, Grammy, Oscar, and a Tony Award. Like Billie Holiday and Nina Simone, Streisand's career began in nightclubs. By the '60s she signed with Columbia Records and released her first album The Barbara Streisand album. Her five number-one singles are "The Way We Were," "Evergreen," "You Don't Bring Me Flowers," "No More Tears (Enough is Enough)," and "Woman in Love."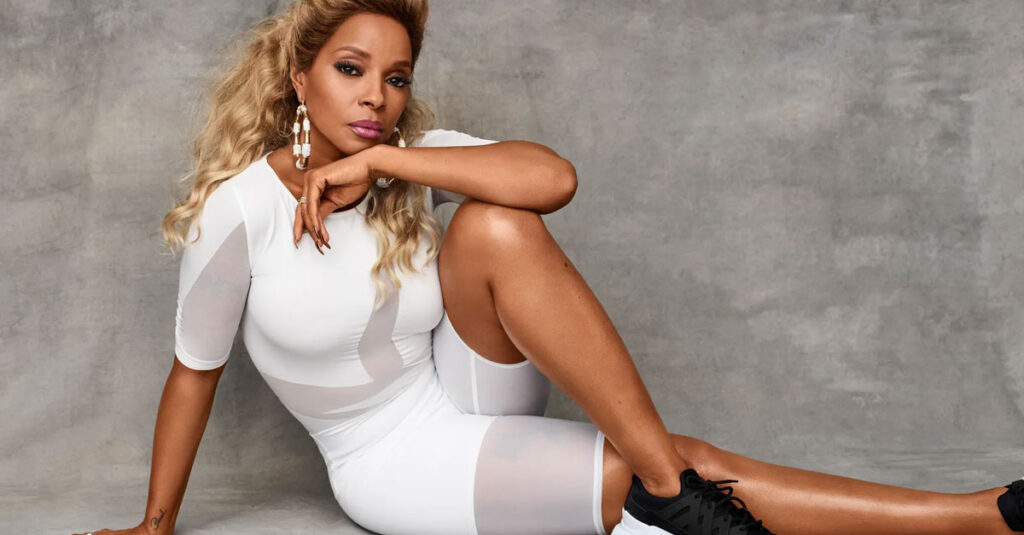 Cher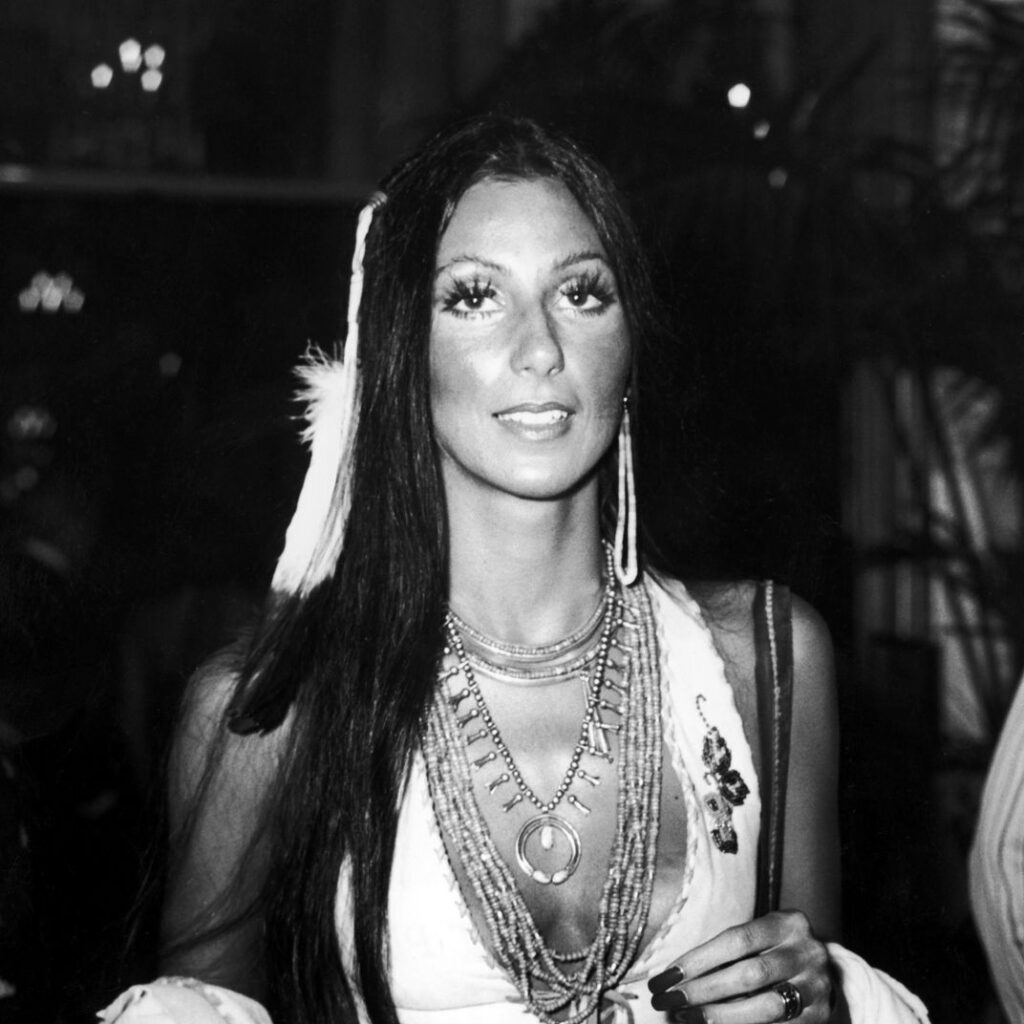 Known as the "Goddess of Pop," American singer, actress and television personality, Cher, has been in the entertainment business for nearly 60 years. At one point, she was known for her part in the folk-rock husband-wife duo Sonny & Cher. One of the most successful songs for the duo was "I Got You Babe" from 1965. In 1966, she began her solo career with the single "Bang Bang (My Baby Shot Me Down)." Other successful songs include "Gypsys, Tramps, & Thieves," "Half-Breed," and "Dark Lady."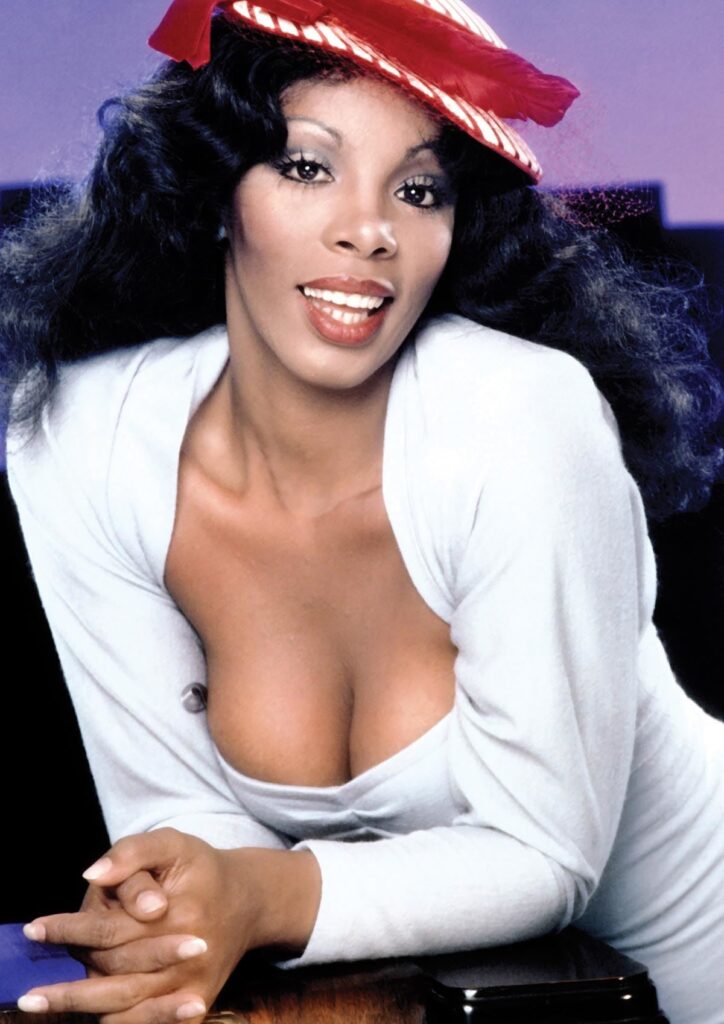 Mary J. Blige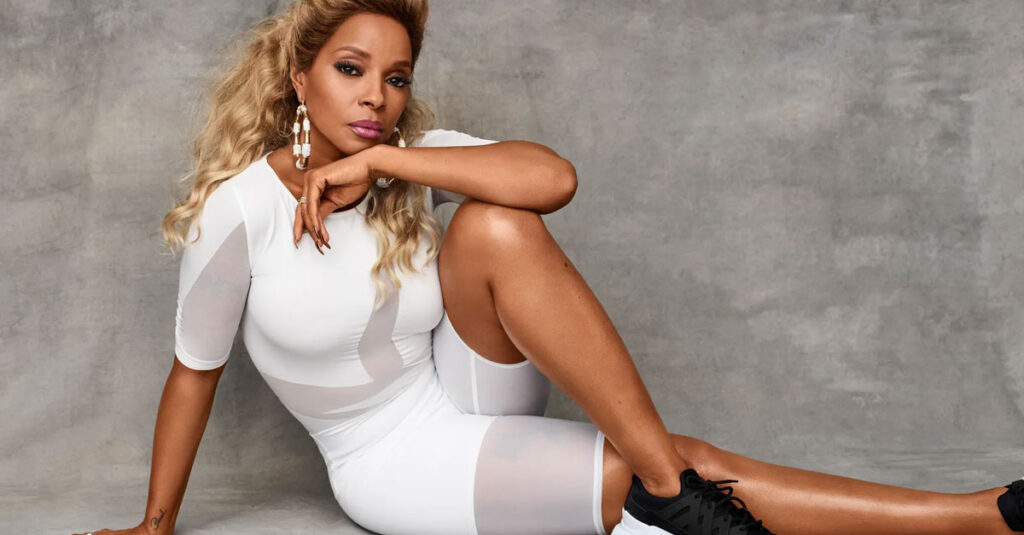 In 1991, American singer-songwriter, actress, and philanthropist, Mary J. Blige signed with Uptown Records. Since then, she's released 13 studio albums. Out of 13 albums eight have gone multi-platinum in worldwide sales. Notably, she has nine Grammy Awards, four American Music Awards, and 12 Billboard Music Awards. Additionally, Mary J. Blige acts in several supporting roles. Most recent films include Mudbound, Trolls World Tour, and Body Cam. Mary J. Blige's most recent endeavor is a leading role in the Starz cable drama Power Book II: Ghost, the spinoff of Power.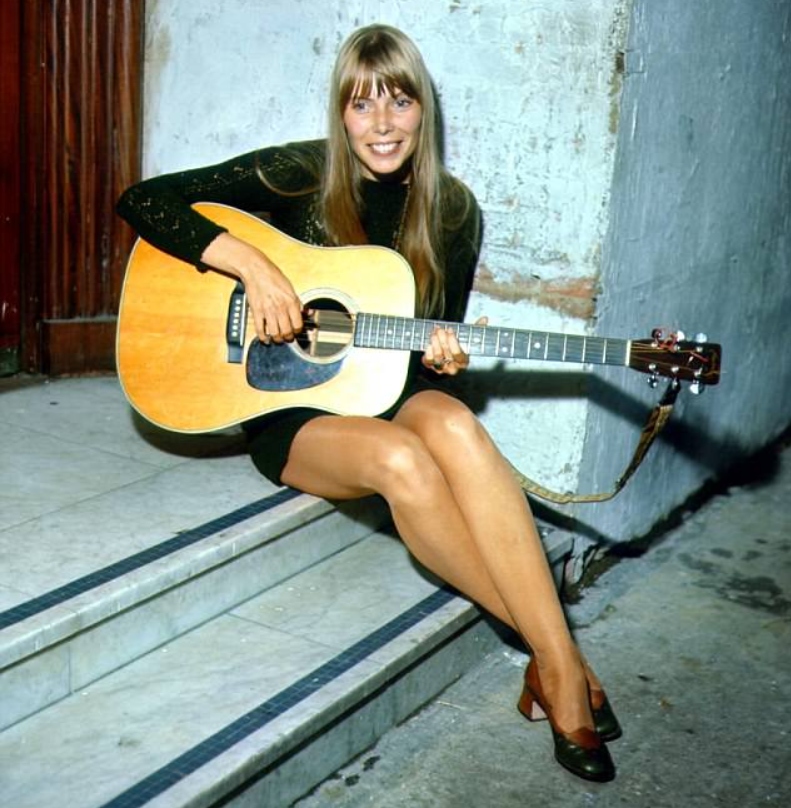 Donna Summer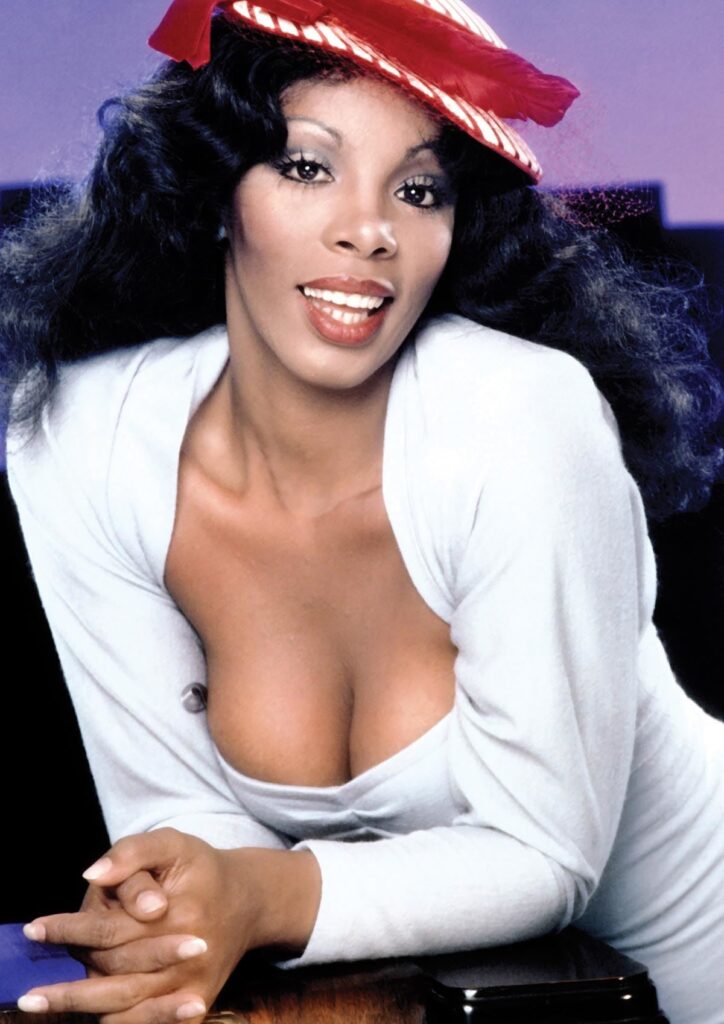 Known as the "Queen of Disco,"' Donna Summer was an American singer, songwriter, and actress. While she became famous during the '70s, she began her career in the '60s as a part of the psychedelic rock band, Crow. Some of her songs include "Love to Love You Baby," "I Feel Love," "Last Dance," "MacArthur Park," "Heaven Knows," and "Hot Stuff." She also recorded "No More Tears (Enough is Enough),' a duet with Barbara Streisand. In 1989 her final top-ten hit was "This Time I know It's for Real."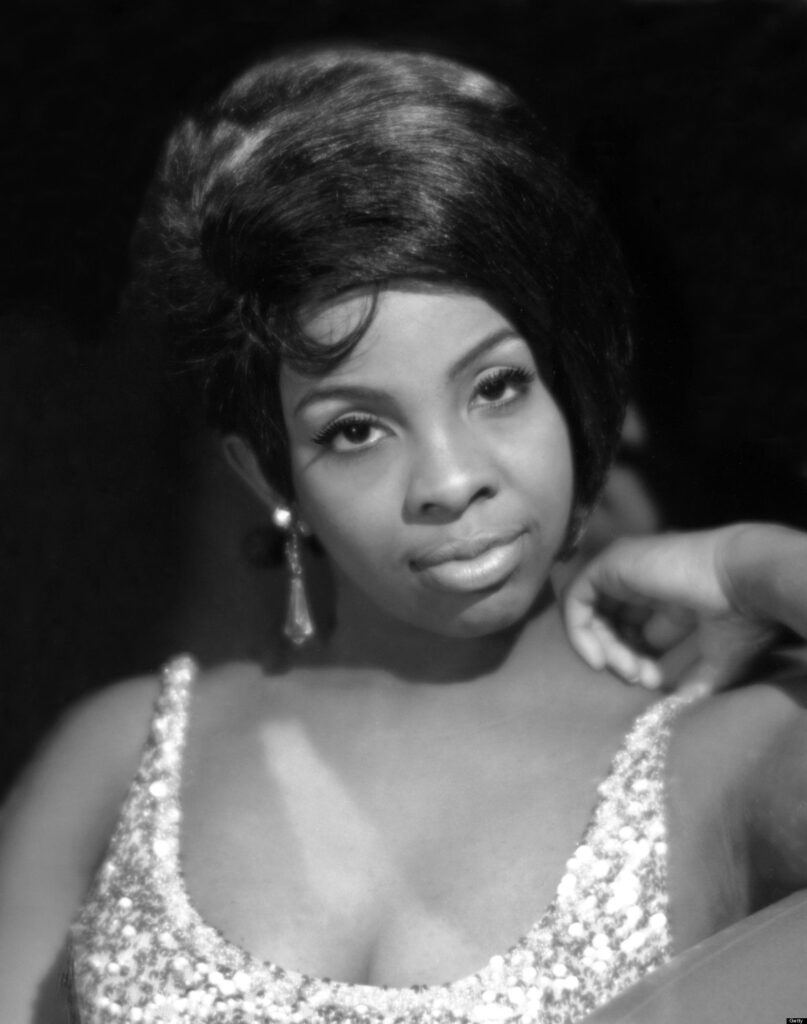 Joni Mitchell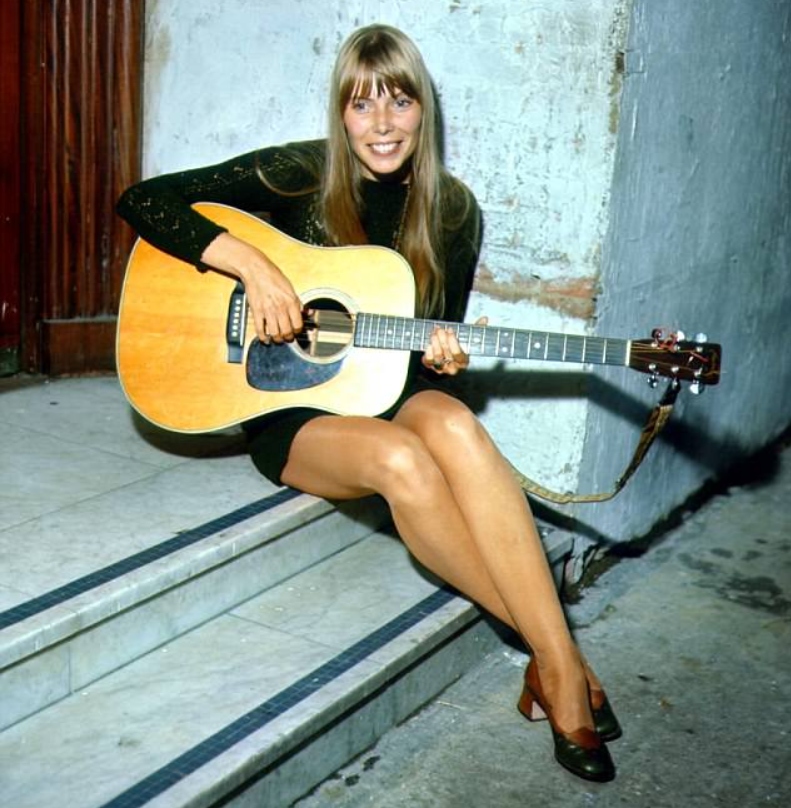 Joni Mitchell is Canadian singer-songwriter with a diverse portfolio that includes folk, pop, rock, classical, and jazz. One characteristic of Mitchell's music is that it was known to show her feelings about romance, womanhood, disillusionment, and joy. Like other successful female singers, Joni Mitchell began singing in nightclubs. In 1965, she moved to the United States. Her original songs include "Urge for Going," "Chelsea Morning," "Both Sides, Now," and "The Circle Game." Seemingly a jack of all trades Joni Mitchell is credited as the sole producer of most of her albums and designed most of her album covers.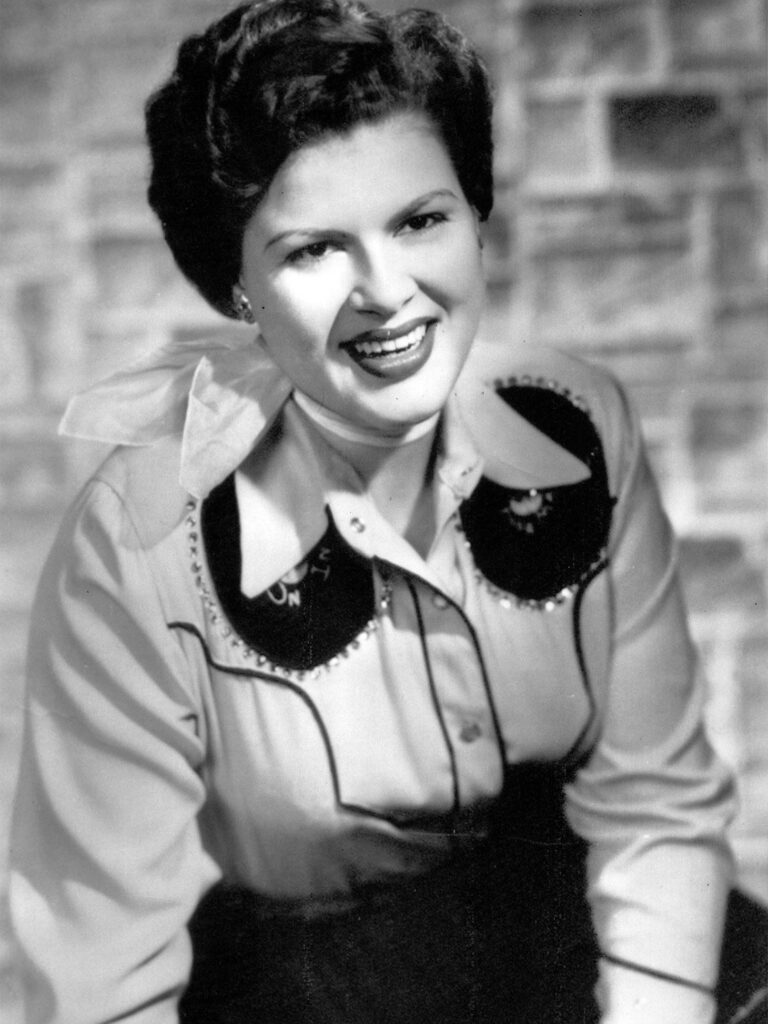 Gladys Knight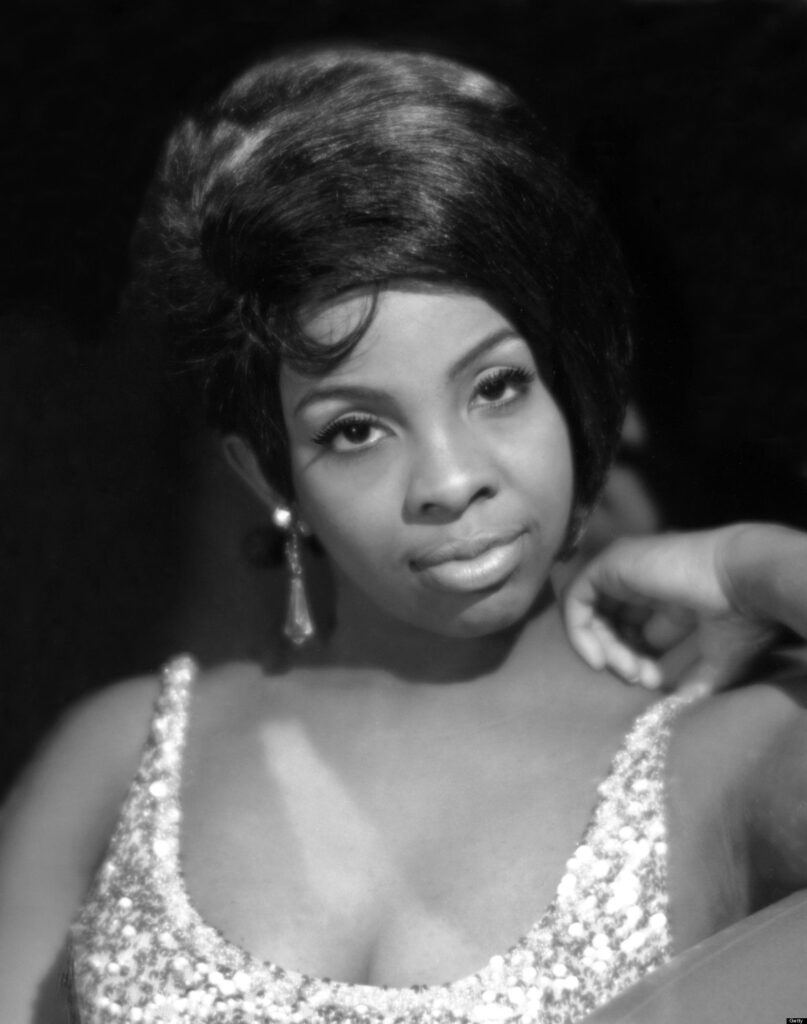 Gladys Knight is known as the "Empress of Soul." Since the '60s and for two decades after, Gladys Knight is known for her performances with her group Gladys Knight & the Pips. Her two number one Billboard Hot 100 singles are "Midnight Train to Georgia" and "That's What Friends Are Four." Collectively, she's won seven Grammy Awards and four of them were as a solo artist. In 2009, Gladys Knight went on her farewell tour in the United Kingdom. However, she played gigs across England and Scotland from 2015 until 2019.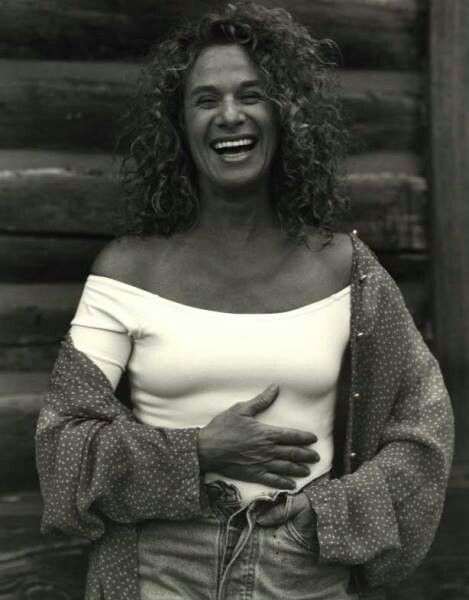 Patsy Cline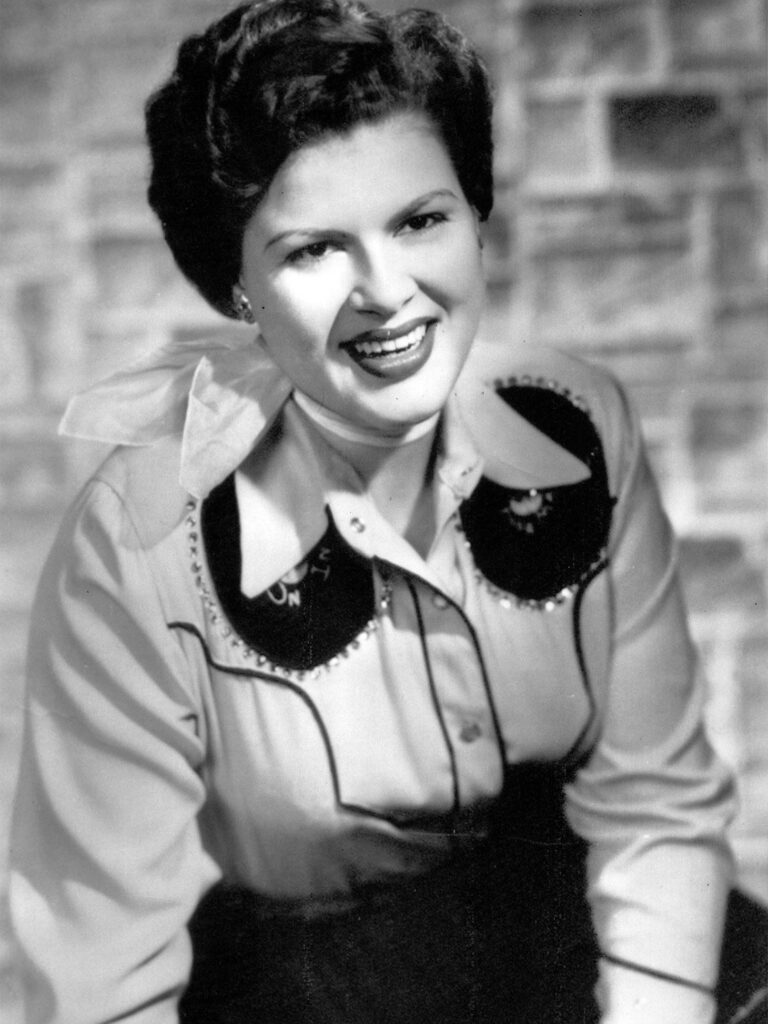 Patsy Cline was an American singer. One of the finest female country singers ever, to boot. She is frequently revered as "one of the most influential vocalists of the 20th century." Also, she was one of the first country music artists to cross over into pop music. While she was quite successful, her recording career only lasted for eight years. Patsy Cline's hits include "She's Got You," "When I Get Through with You," "So Wrong," and "Leavin' on Your Mind." In 1973, she was the first female performer to be inducted into the Country Music Hall of Fame. Notably, she achieved several posthumous successes that include two portrayals in major motion pictures.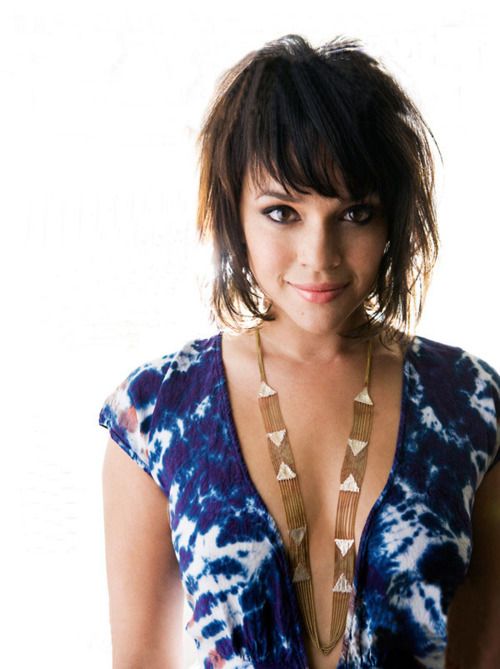 Carole King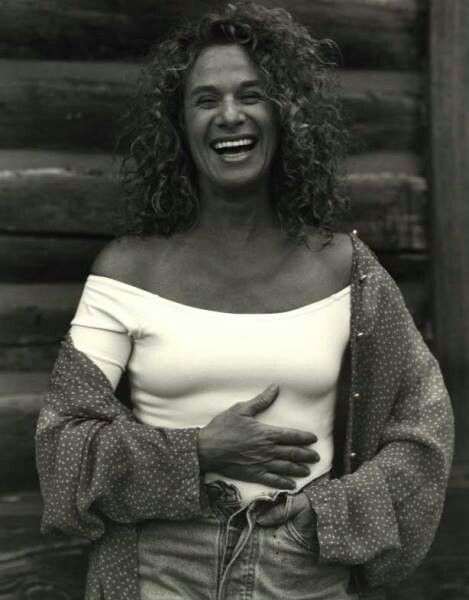 Carole King started her music career as a staff songwriter at the Brill Building before going on to be a solo artist. Astoundingly, King has written or co-written 118 hit pop songs. Additionally, she wrote 61 songs that charted in the United Kingdom consequently making her the most successful female songwriter on the UK singles charts from 1962-2005. Sadly, her debut album Writer was a flop, but she gained redemption with her next album, Tapestry. She went on to have 25 solo albums, however, Tapestry was always the most successful one.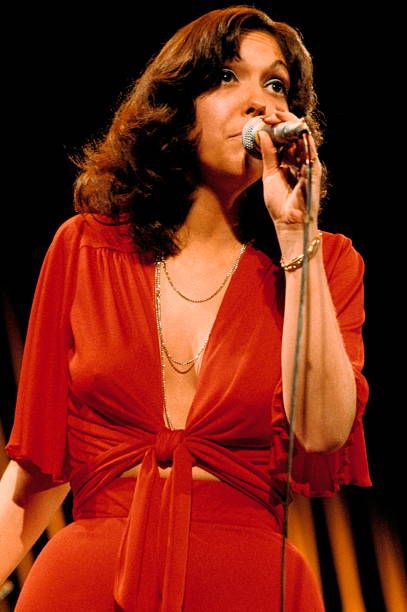 Norah Jones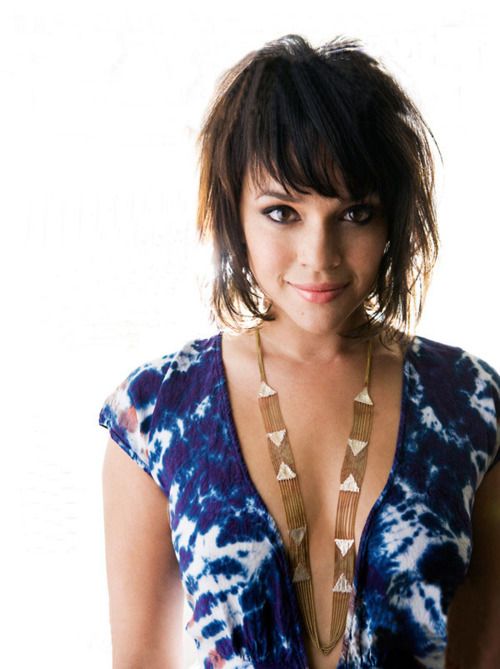 Norah Jones has sold more than 50 million records worldwide. Without a doubt, that record contributed to Billboard naming her the top jazz artist of the 2000s decade. She also has nine Grammy Awards. Similarly, to Aretha Franklin and Whitney Houston, Norah Jones began singing in church.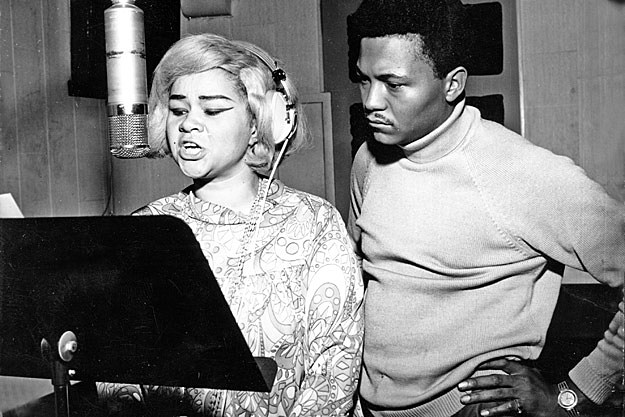 Karen Carpenter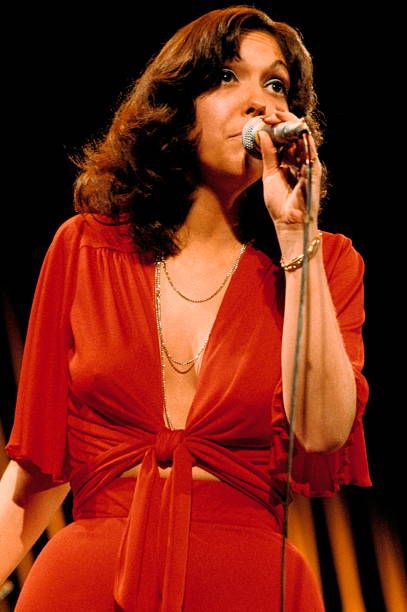 Karen Carpenter is half of the brother sister duo The Carpenters. She is an American singer and drummer. The Carpenters signed to A&M Records in 1969 and were successful throughout the '60s. While things were slow for the Carpenters, Karen Carpenter recorded a solo album. Sadly, the album wasn't released until after her death. Her work is still acclaimed, and Rolling Stones put Karen Carpenter on their 2010 list of the 100 greatest singers of all time.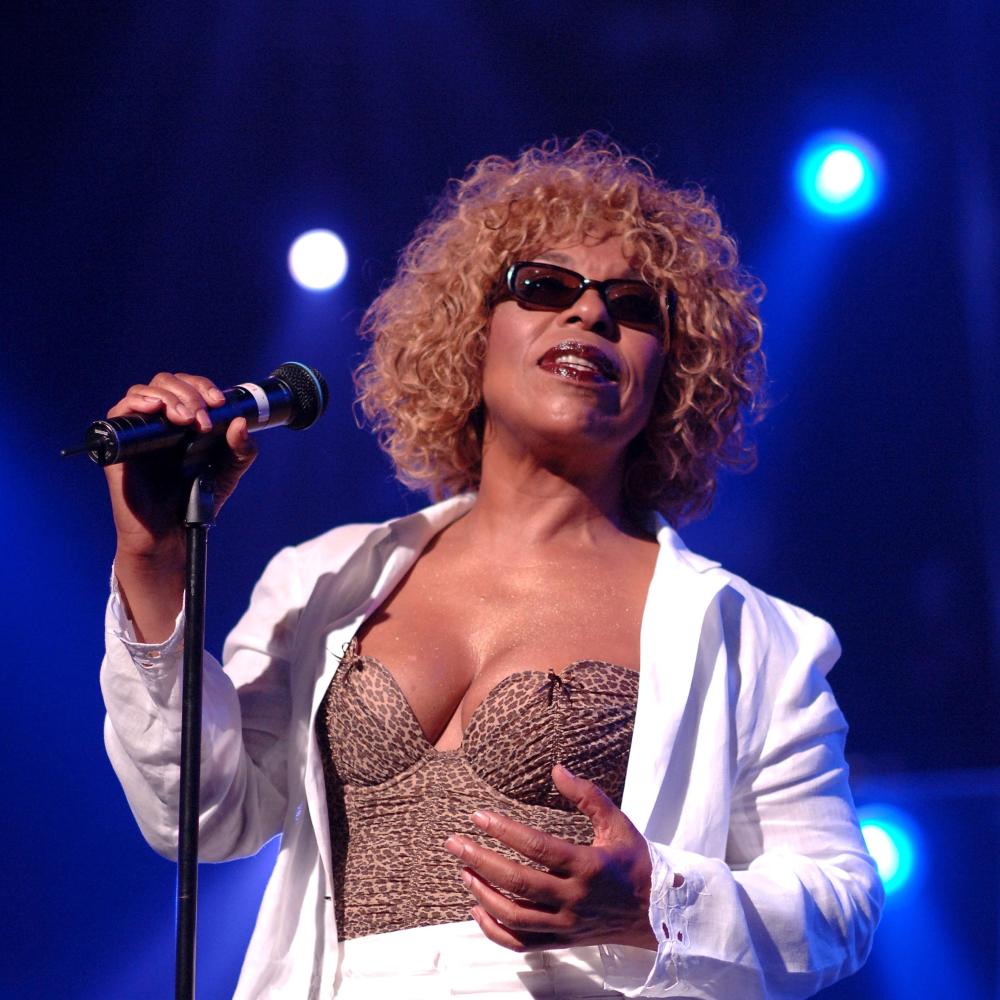 Etta James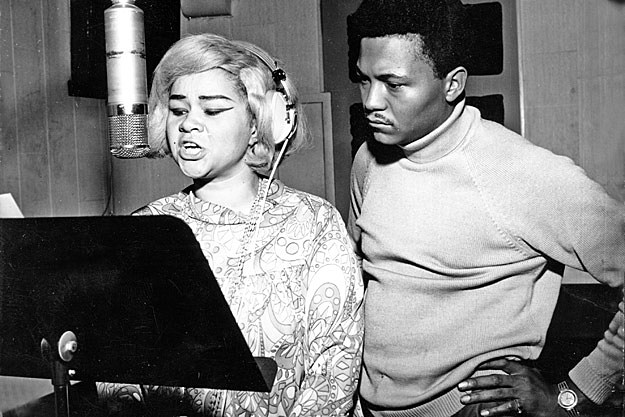 Etta James began her career in 1954. James had the talent to perform in various genres such as blues, R&B, soul, rock and roll, jazz and gospel." Her famous songs include "The Wallflower," "At Last," "Tell Mama," "Something's Got a Hold on Me," and "I'd Rather Go Blind." After dealing with personal struggles, her career is marked by her musical comeback in the 1980s. Her accolades include six Grammy Awards and 17 Blues Music Awards. In 1993 she was inducted into the Rock and Roll Hall of Fame.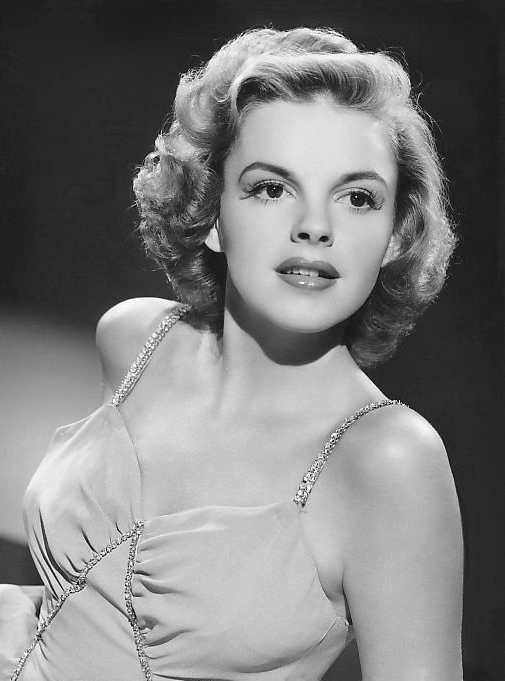 Roberta Flack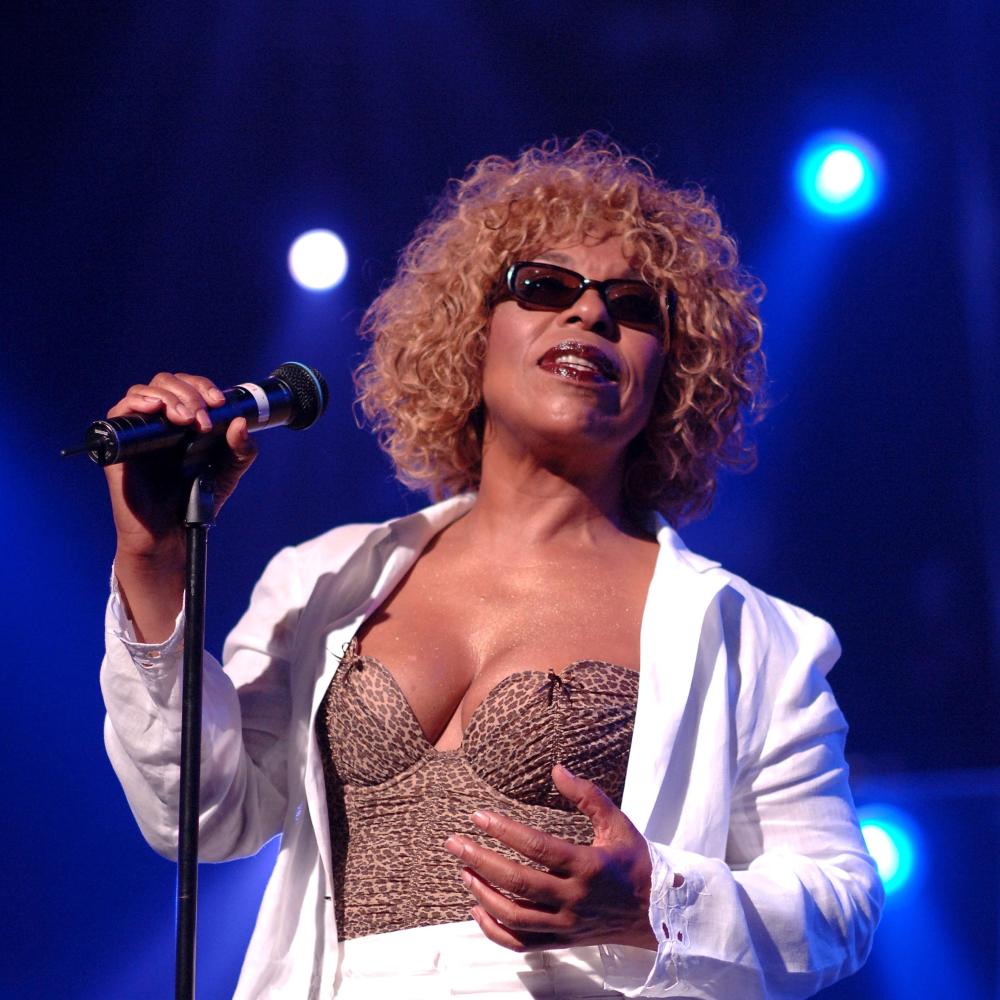 Roberta Flack is the only solo artist to win the Grammy Award for Record of the Year in two consecutive years. The records that got her the awards are "The First Time Ever I Saw Your Face" and "Killing Me Softly With His Song." She won in 1973 and in 1974. Other No.1 singles from Roberta Flack include "Feel Like Makin' Love," "Where is the Love," and "The Closer I Get to You." The latter two are popular duets she performed with Donny Hathaway. "The First Time Ever I Saw Your Face," is in the 2014 X-Men: Days of Future Past.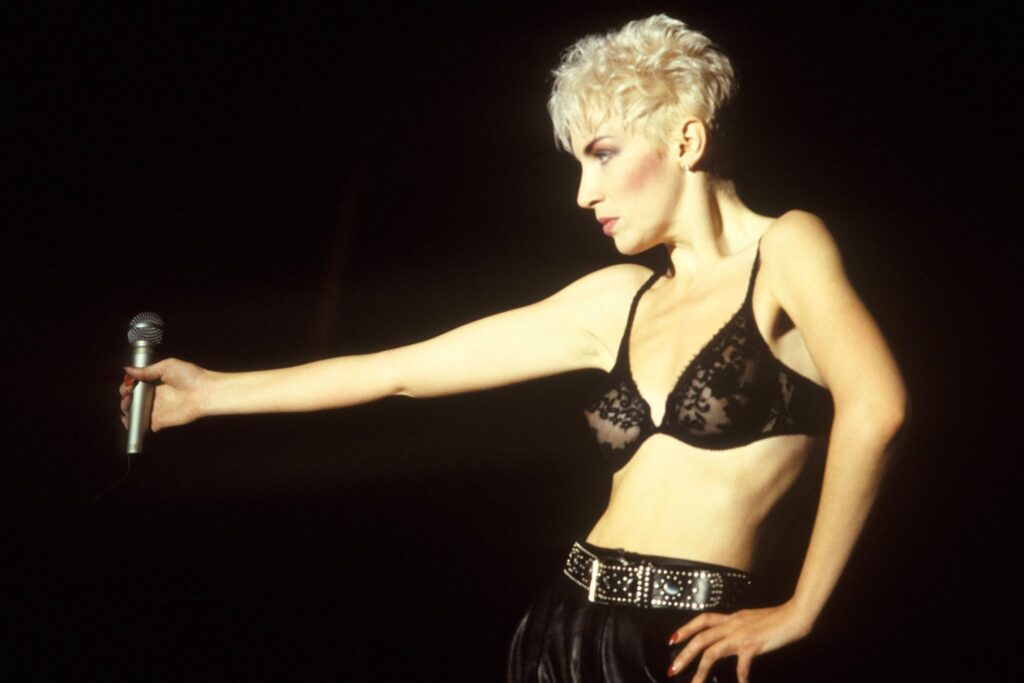 Judy Garland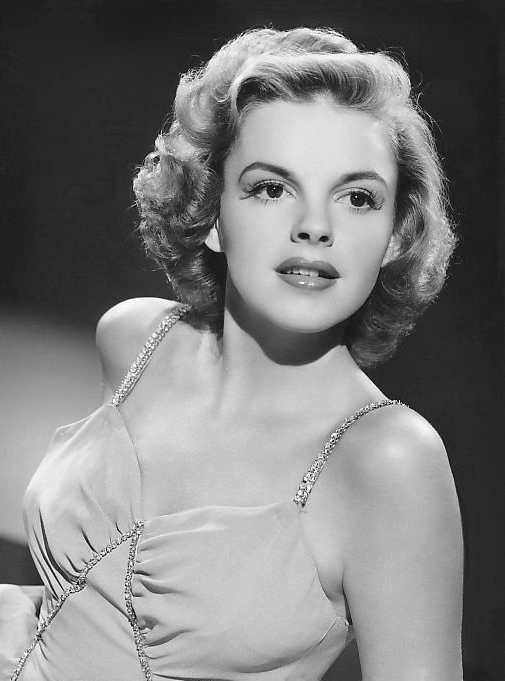 Judy Garland enjoyed a career spanning 45 years. While she was an American actress, singer, and dancer, her international success came from her acting in musical and dramatic roles. She also gained fame as a recording artist. Oftentimes characterized by her versatility, Judy Garland received many accolades. However, she was the first woman to win the Grammy Award for the Album of the Year. Her 961 live recording of Judy at Carnegie Hall won her that honor. Many people may recognize her as Dorothy for the 1939 film The Wizard of Oz.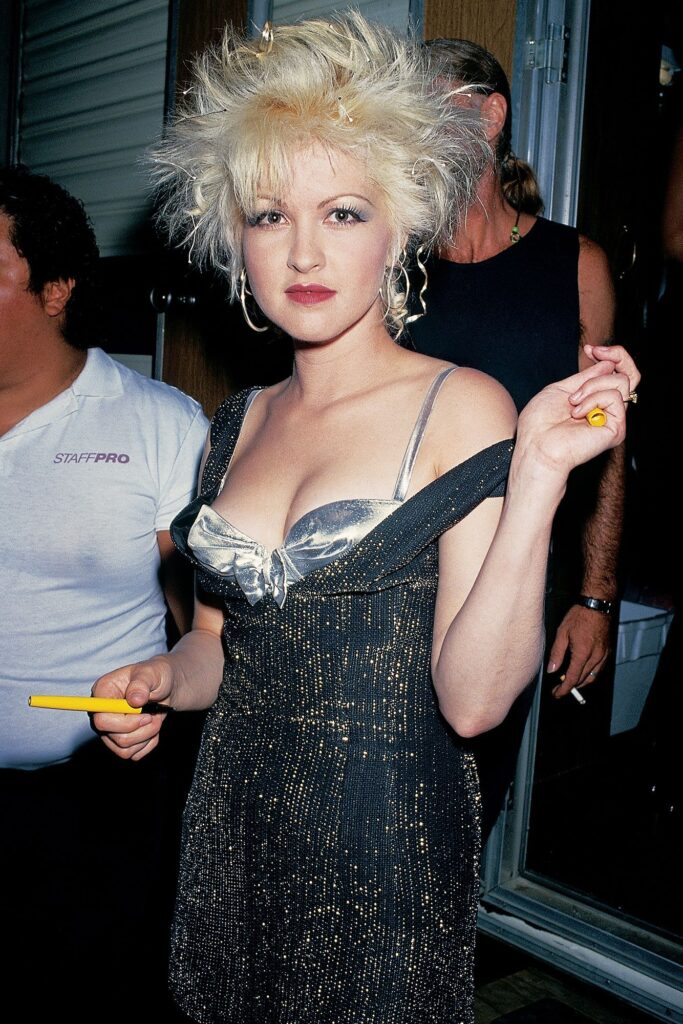 Annie Lennox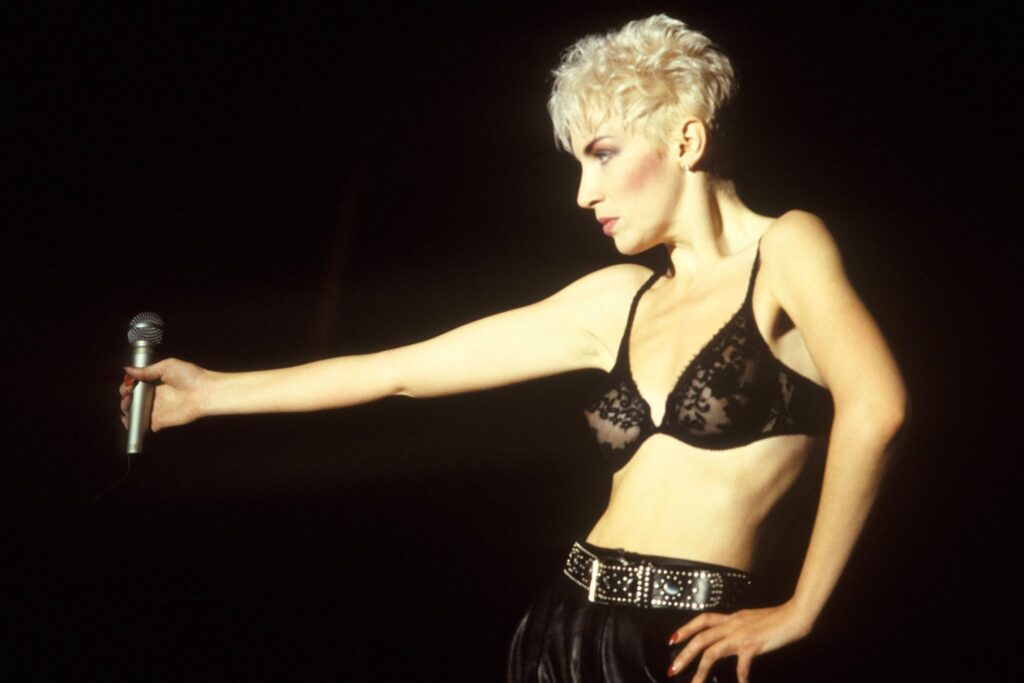 Annie Lennox is a Scottish singer-songwriter, political activist, and philanthropist. The start of her success began with the band The Tourists in the late '70s. In the '80s, she grew in international fame with Dave Stewart as part of the Eurythmics. Popular Eurythmics' songs include "There Must Be an Angel (Playing with My Heart)" and "Here Comes the Rain Again." By the '90s Annie Lennox embarked on her solo career with her 1992 debut album Diva. Familiar songs from her solo career include "Why" and "Walking on Broken Glass."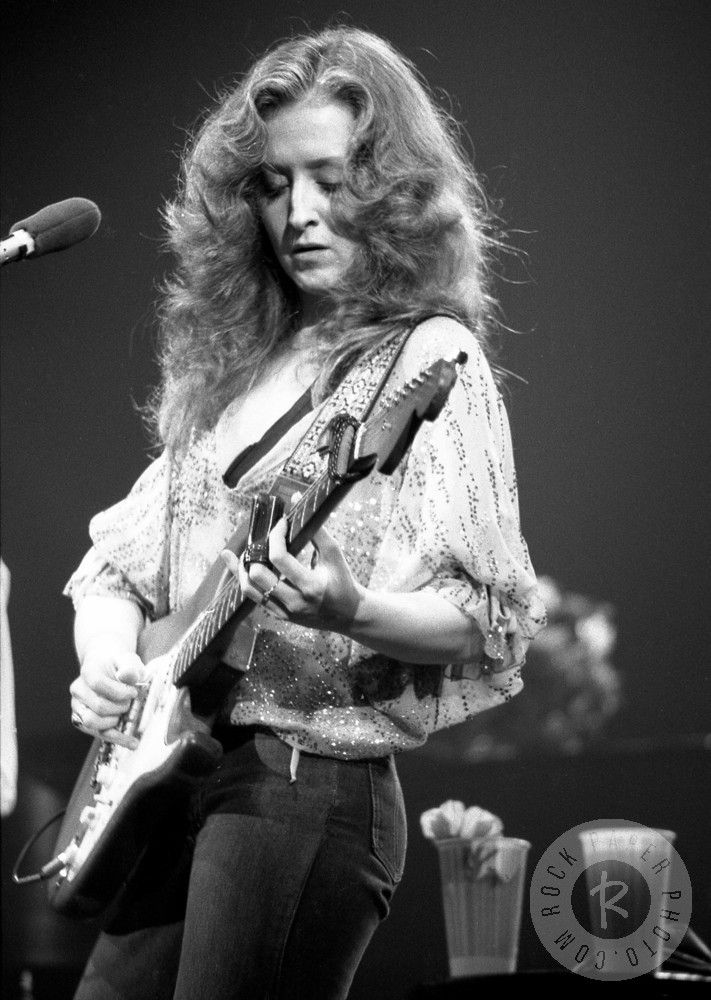 Cyndi Lauper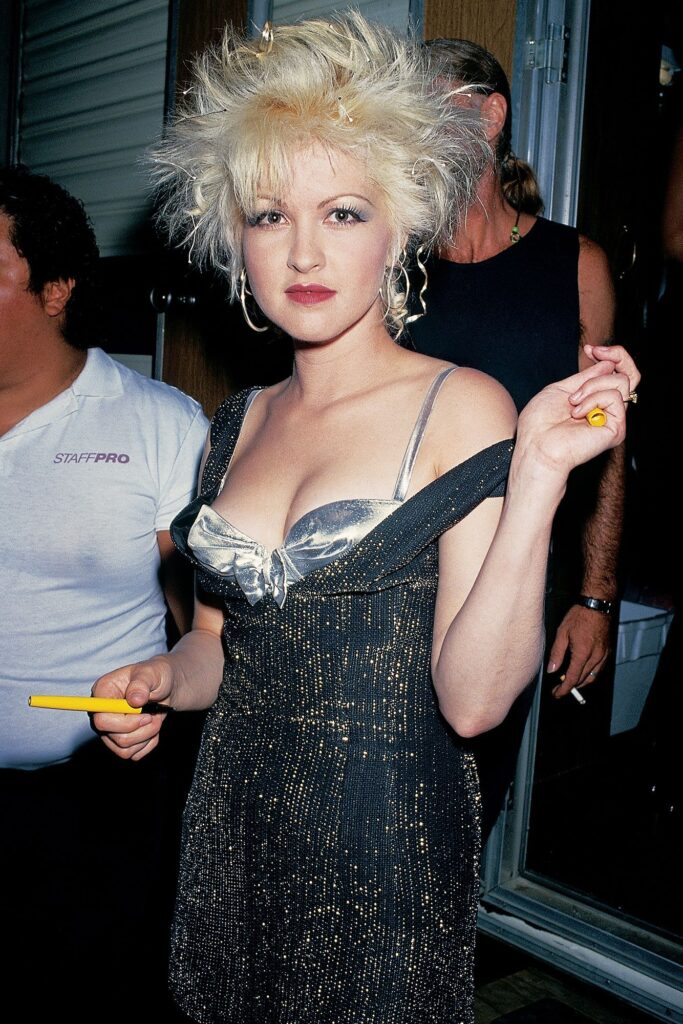 With a career spanning over 40 years, Cyndi Lauper is an American singer, songwriter, actress and activist. Her 1983 album She's So Unusual broke records. For example, it was the first debut album by a female artist to achieve four top-five hits on the Billboard Hot 100. Those hits include "Girls Just Want to Have Fun," "Time After Time," "She Bop," and "All Through the Night." Since 1983, Cyndi Lauper has released eleven studio albums. Most recently, in November 2020, she sang with American Idol finalist Casey Abrams. The pair covered "Eve of Destruction."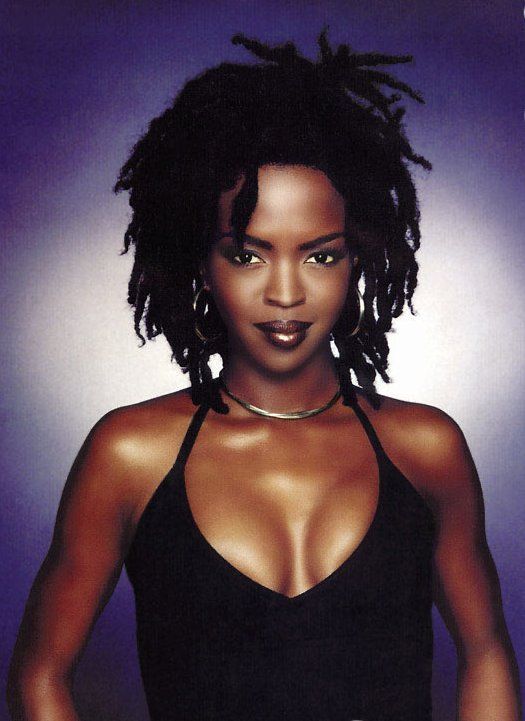 Bonnie Raitt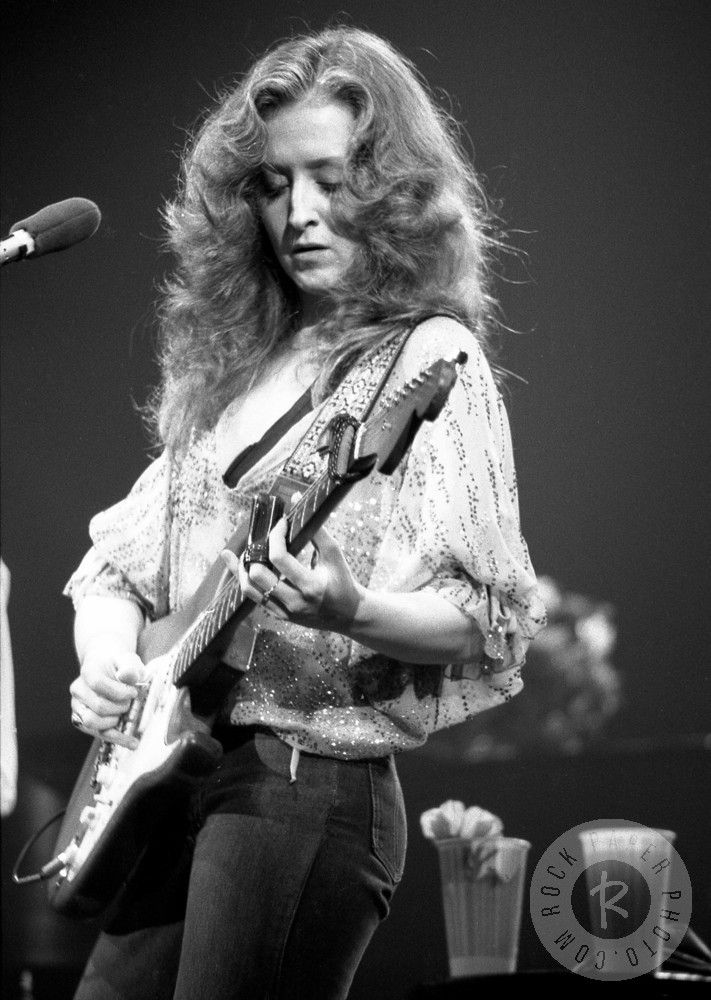 American blues singer, guitarist, songwriter, and activist Bonnie Raitt has a unique style. In the '70s she released a series of roots-influenced albums. Her unique style shined through as she incorporated elements of blues, rock, folk, and country music. In 1989, her album Nick of Time started the momentum for her career. Subsequent albums Luck of The Draw (1991) and Longing in Their Hearts (1994) sold multi millions. Some of the hit songs off these records include "Something to Talk About," "Love Sneakin' Up On You," and "I Can't Make You Love Me."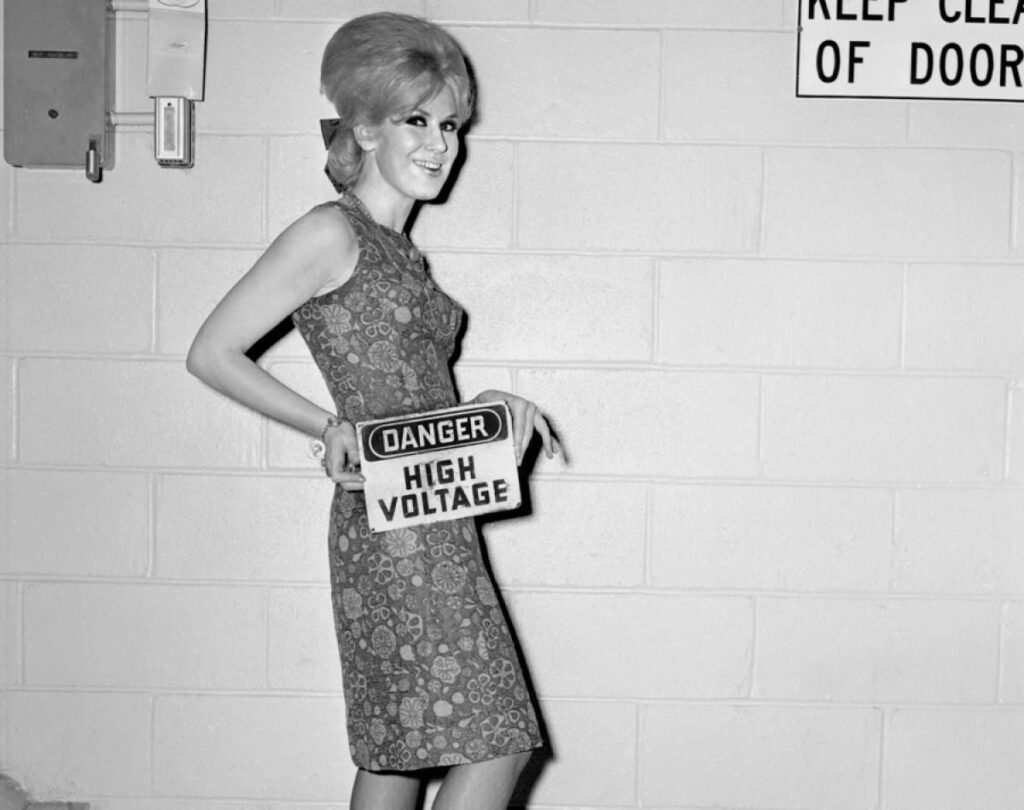 Lauryn Hill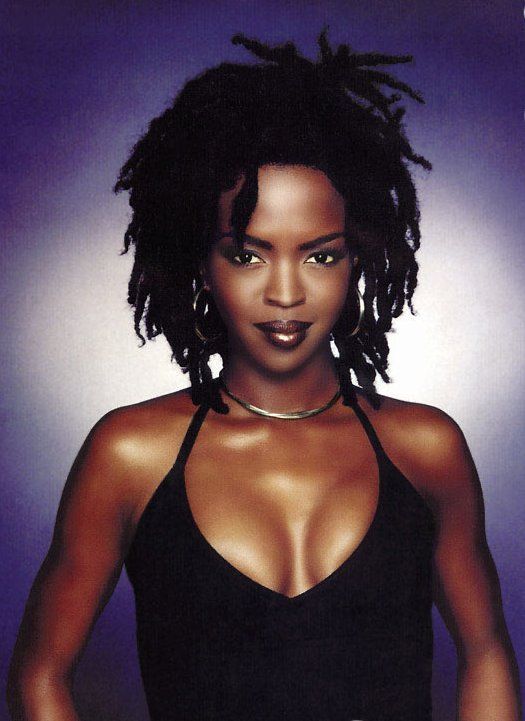 Lauryn Hill is an American singer, rapper, songwriter, and record producer. Some may say her claim to fame is "a pioneer in the Neo soul genre." Not only that, but she's also known for breaking barriers for other female rappers. Her fame began as a member of the Fugees and only grew with the release of her solo album The Miseducation of Lauryn Hill. Lauryn Hill's rapping is influenced by African American heritage and Caribbean music. For some reason, The Miseducation of Lauryn Hill is her only solo album.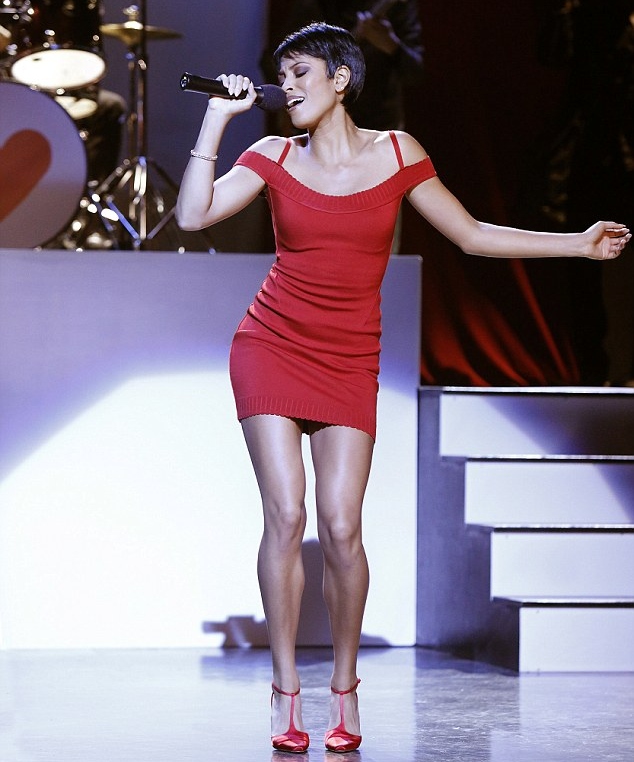 Dusty Springfield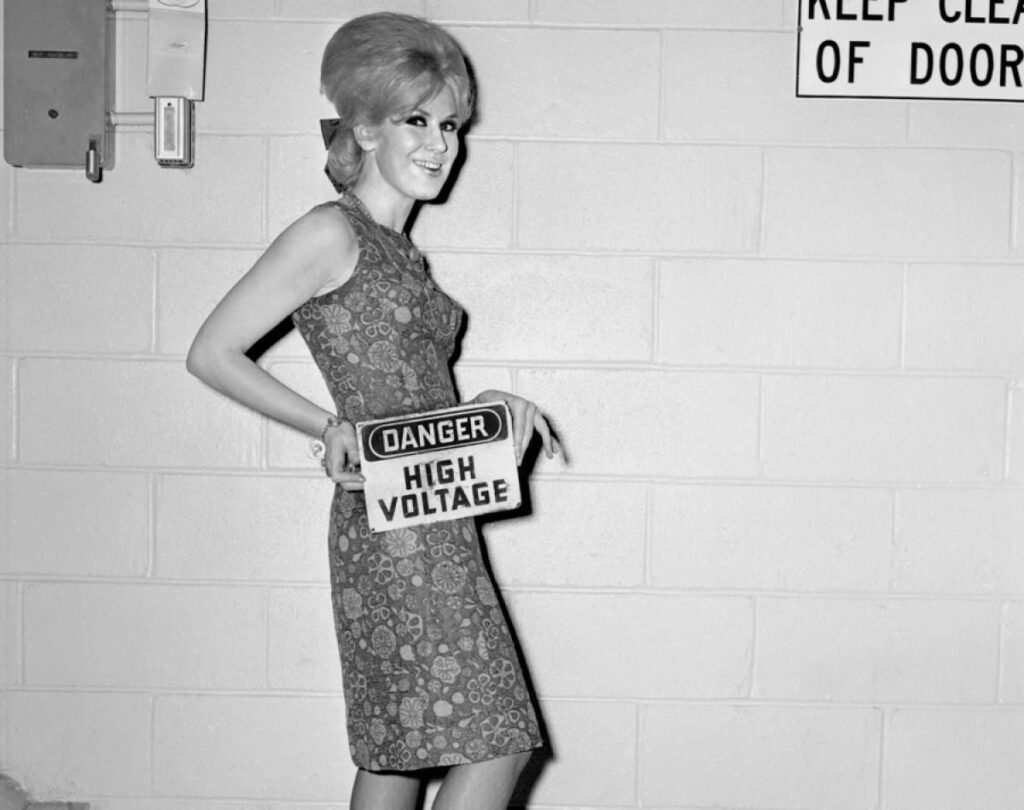 Born Mary Isobel Catherine Bernadette O'Brien, Dusty Springfield is an English pop singer and record producer. She was prominent in the music industry from the 1950s through the '90s. She sang with a mezzo-soprano tone. Additionally, she was one of the most successful British female performers. Her signature style was a peroxide blonde bouffant hairstyle, evening gowns, and heavy makeup. Some of her popular songs include "I Only Want to Be with You," "Wishin' and Hopin'," "I Just Don't Know What to Do with Myself," "You Don't Have to Say You Love Me."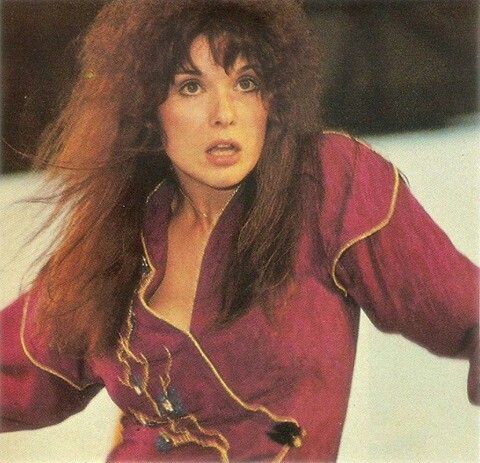 Toni Braxton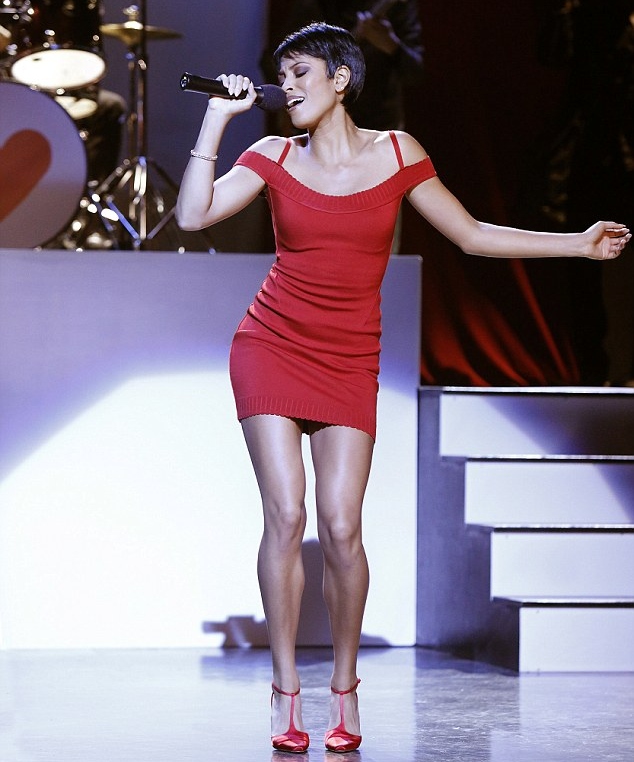 Toni Braxton is an American singer, songwriter, pianist, actress, and television personality. As of 2020 she's sold over 70 million records worldwide. Consequently, this makes her one of the highest-selling female R&B artists of all time. She has the trophy shelf to prove it. Toni Braxton has won seven Grammy Awards, nine Billboard Music Awards, and seven American Music Awards. Her success began in the '90s with songs such as "Another Sad Love Song," "Breathe Again," and "Un-Break My Heart." In 2020, Braxton signed with Island Records, released her single, "Duet", and released her tenth studio album, Spell My Name.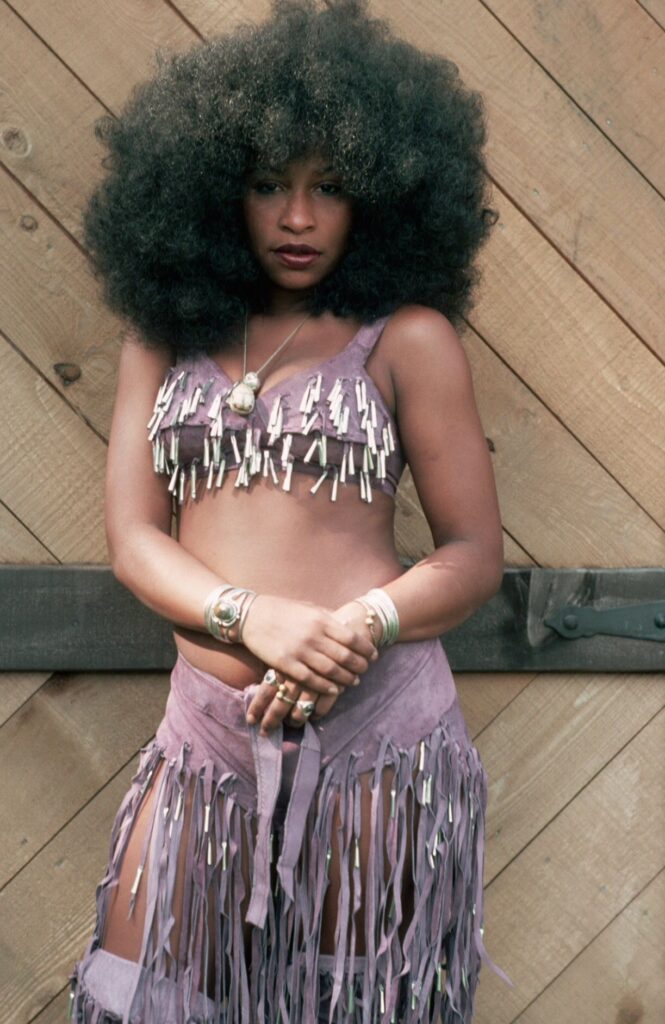 Ann Wilson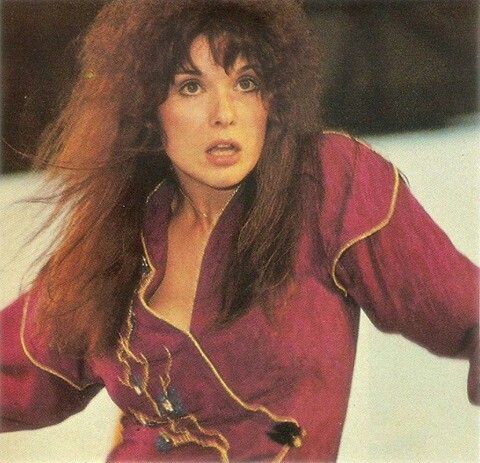 Known as the lead singer and songwriter of the rock band, Heart, Ann Wilson is an American musician. Ann and her sister, Nancy Wilson, have been members of the band since the '70s. Remarkably, Heart is the first hard rock band fronted by women. Familiar chart singles by the band are "Magic Man," "Crazy on You," and "Barracuda." Additionally, Heart has sold over 35 million records worldwide. With that, they've put 10 albums on the Billboard 2000 from the '70s until the 2010s.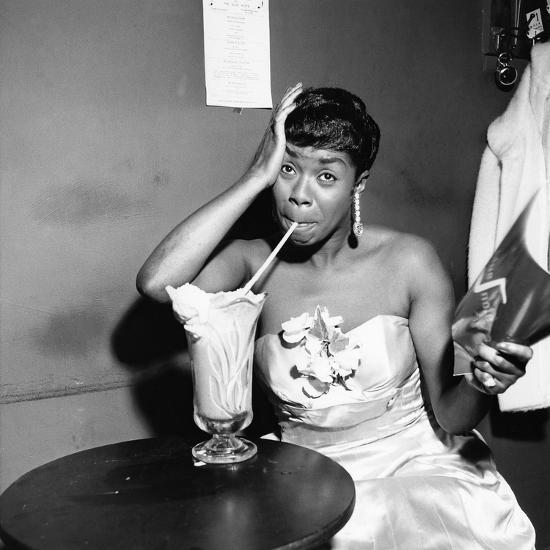 Chaka Khan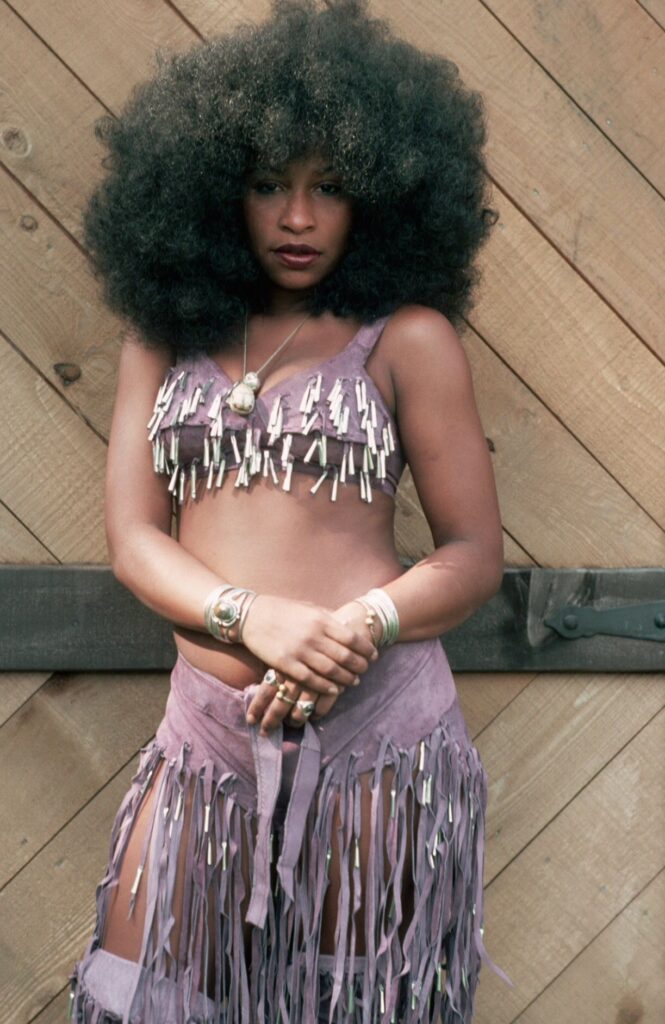 Born as Yvette Marie Stevens, Chaka Khan is an American musician, singer, and songwriter. With an impressive career spanning over five decades, she started out as the lead vocalist of the funk band, Rufus in the '70s. Over the course of her career, Chaka Khan has won ten Grammy Awards. Some of her memorable solo songs include "Clouds" and "Papillon." She really rose to solo success in the late '80s/early '90s. In 2019, Chaka Khan collaborated with Arian Grande for the Charlie's Angels soundtrack song "Nobody." More recently, in 2020, she competed on the popular television show The Masked Singer.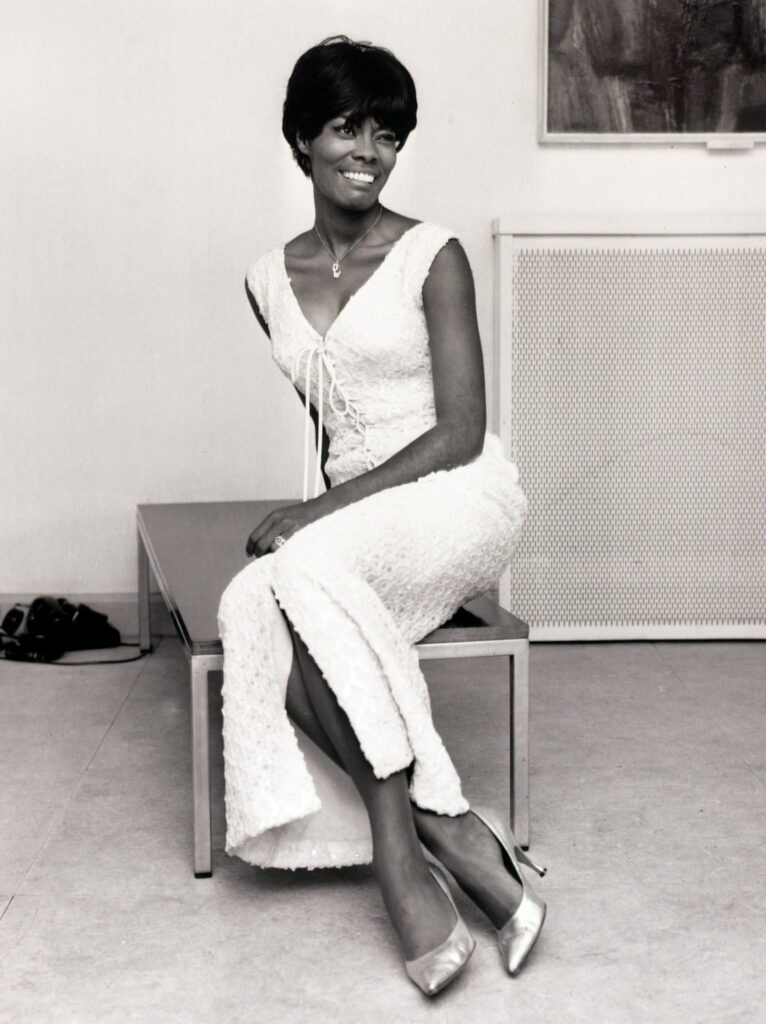 Sarah Vaughan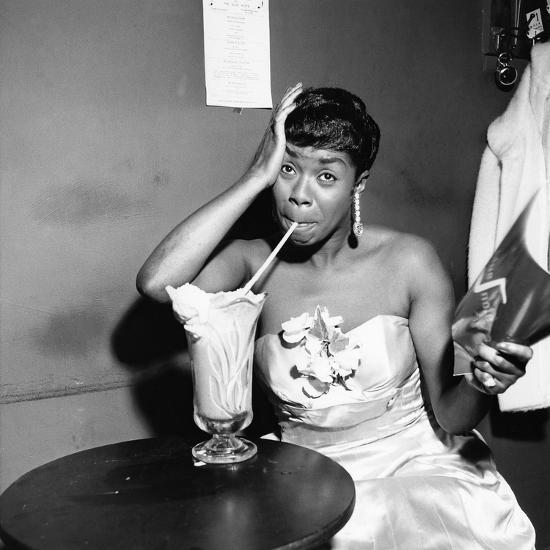 American jazz singer, Sarah Vaughn went by a couple nicknames. These nicknames include "Sassy" and "The Divine One." Vaughan began her career freelancing at various places in Harlem, New York. Some of Vaughan's songs include "If You Could See Me Now," "Don't Blame Me," "I've Got a Crush on You," "Everything I Have is Yours," and "Body and Soul." Her career began to take off in the '50s and went on until her death in 1990.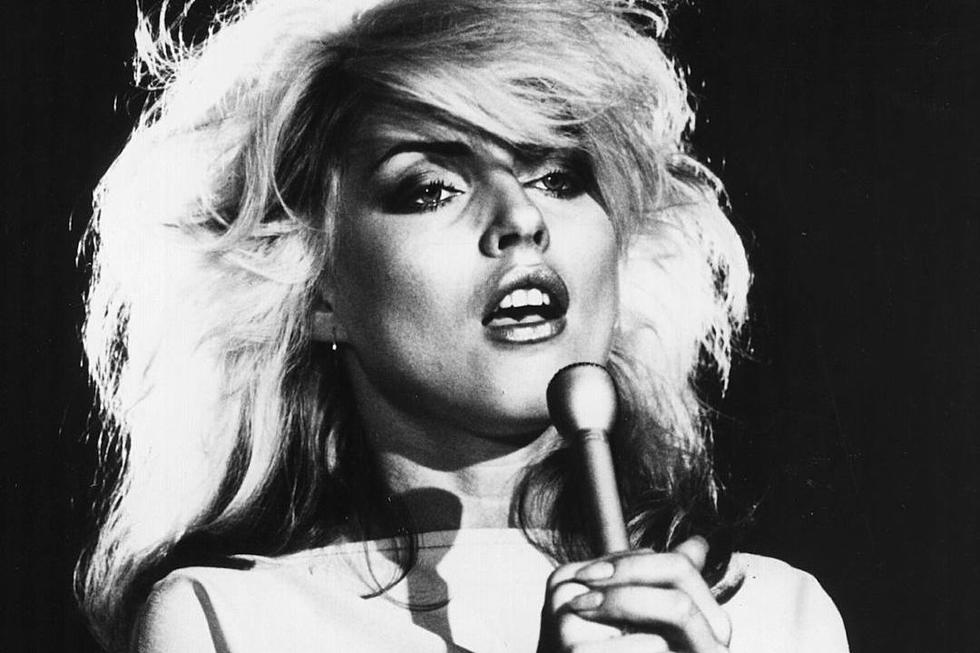 Dionne Warwick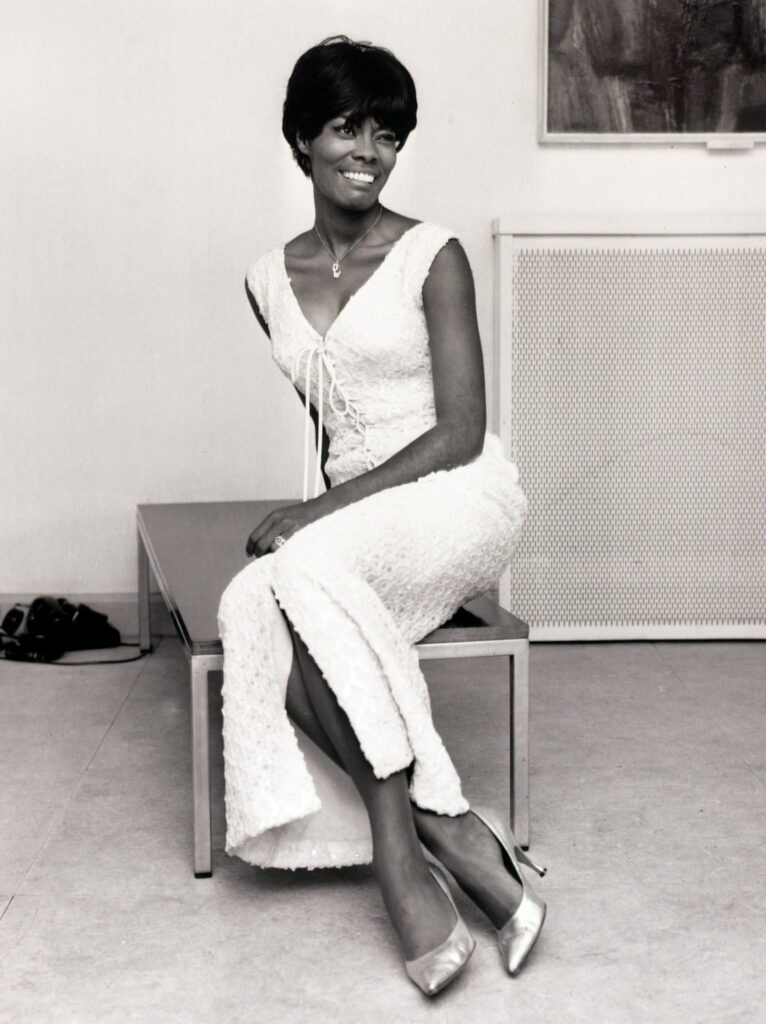 Dionne Warwick is an American singer, actress, and television host. Other titles include former Goodwill Ambassador for the Food and Agriculture Organization. Amazingly, 56 of her singles were on Billboard's Hot 100 from 1962 and 1998, thus contributing to her title as one of the 40 biggest hit makers between 1955 and 1999. Her first single was "Don't Make Me Over." Other songs include "This Empty Place, "Make the Music Play," and "Anyone Who Had a Heart." Additionally, "Walk on By," went on to give Dionne Warwick international notoriety.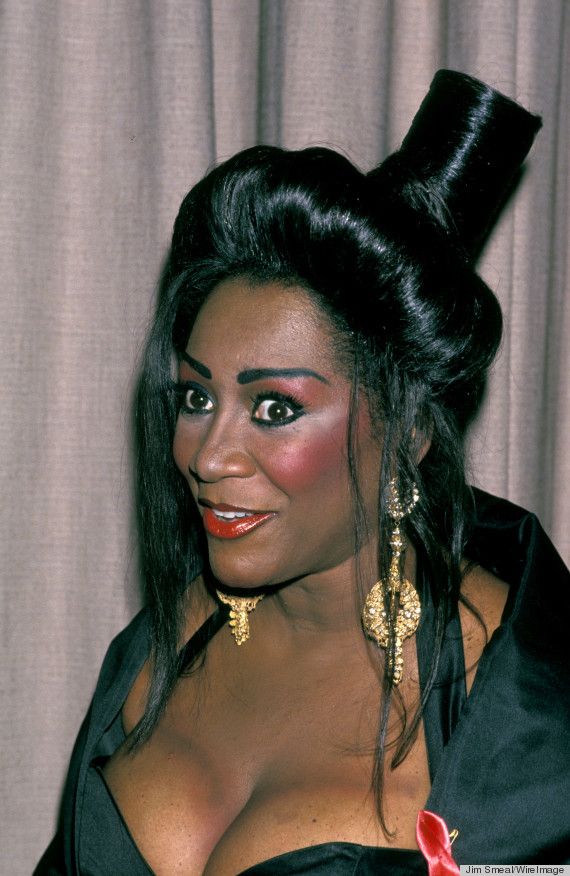 Debbie Harry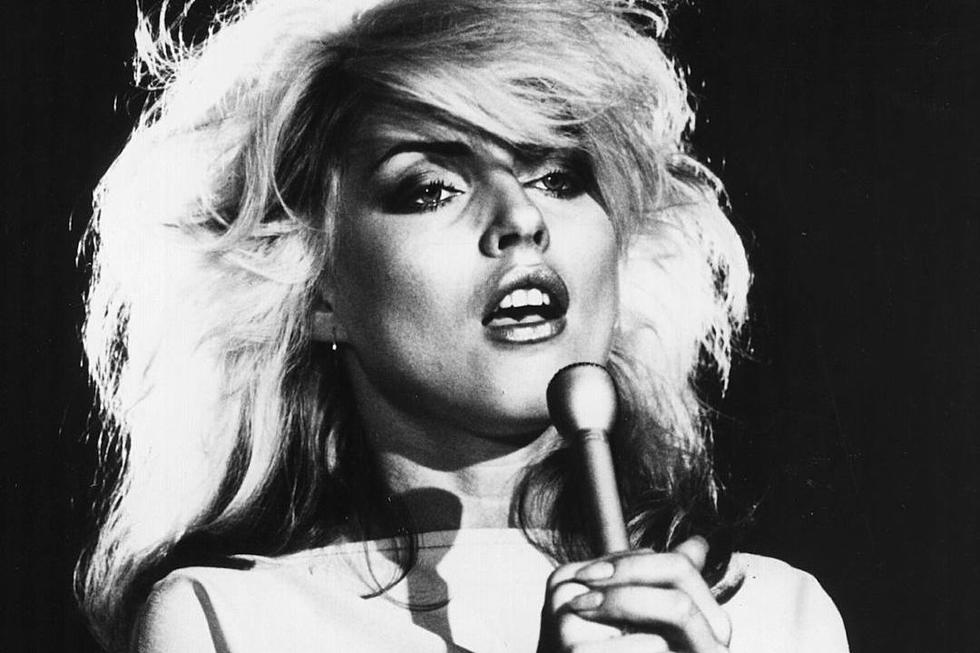 Born Angela Trimble, Debbie Harry is an American singer, songwriter, and actress. She is best known as the lead singer for the group Blondie. Blondie did well in the '70s. During a Blondie hiatus, Debby Harry goes on to release her first solo album, KooKoo. In the late '90s Blondie reunited and went on to release several more albums. Interestingly, Harry contributed to Fall Out Boy's 2008 album, Folie à Deux, by singing the chorus of "West Coast Smoker." In July of 2011, Blondie released their ninth studio album.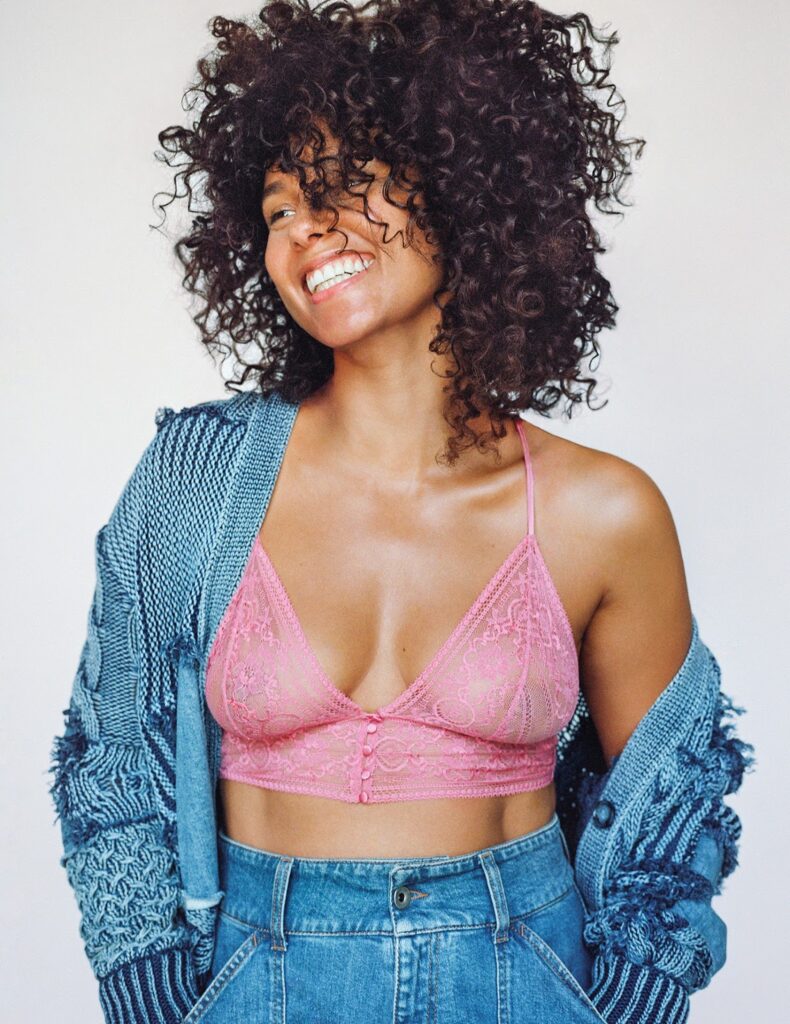 Patti LaBelle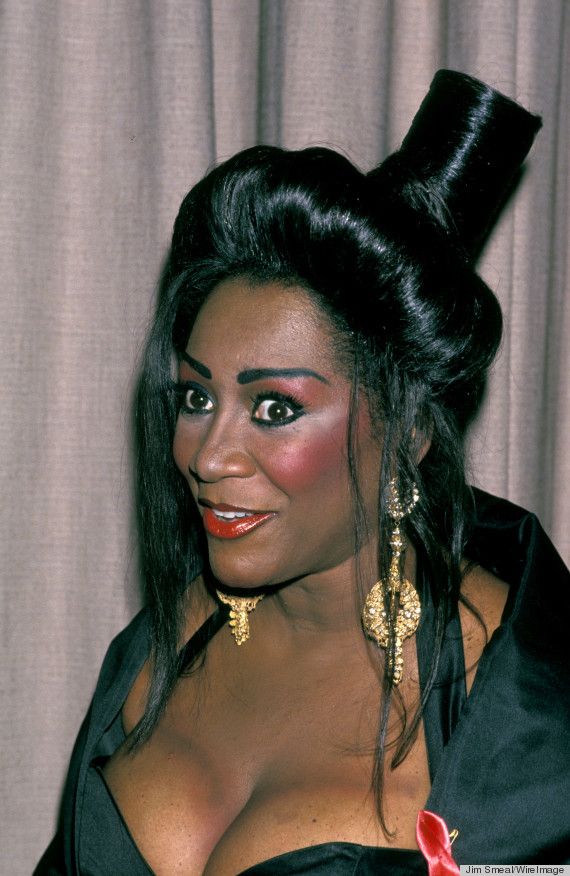 Known as the "Godmother of Soul," Patti LaBelle is an American singer, songwriter, actress, and businesswoman. Her career began in the early '60s as the frontwoman for Patti LaBelle and the Bluebelles. By the '70s, the group's name changed to Labelle. It was at this time that they released the popular song, "Lady Marmalade." By the late '70s, LaBelle was on her way to a successful solo career with songs like "Eyes in the Back of My Head," Little Girls," and "Music is My Way of Life." By the '90s Pattie LaBelle gains crossover success.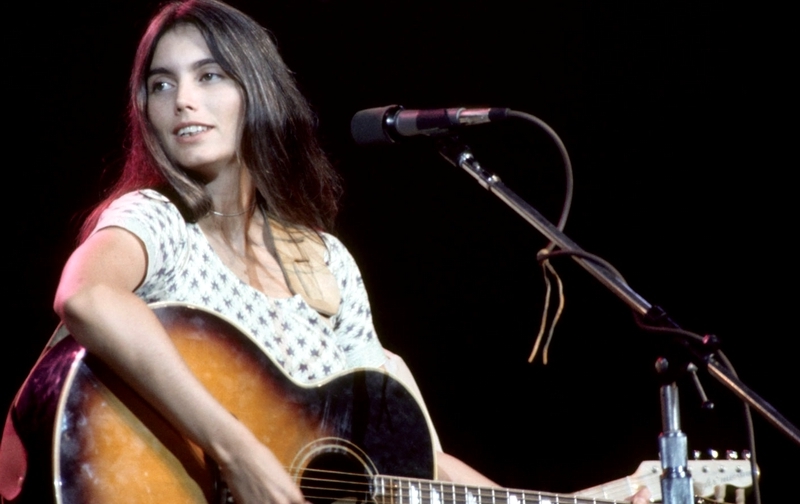 Alicia Keys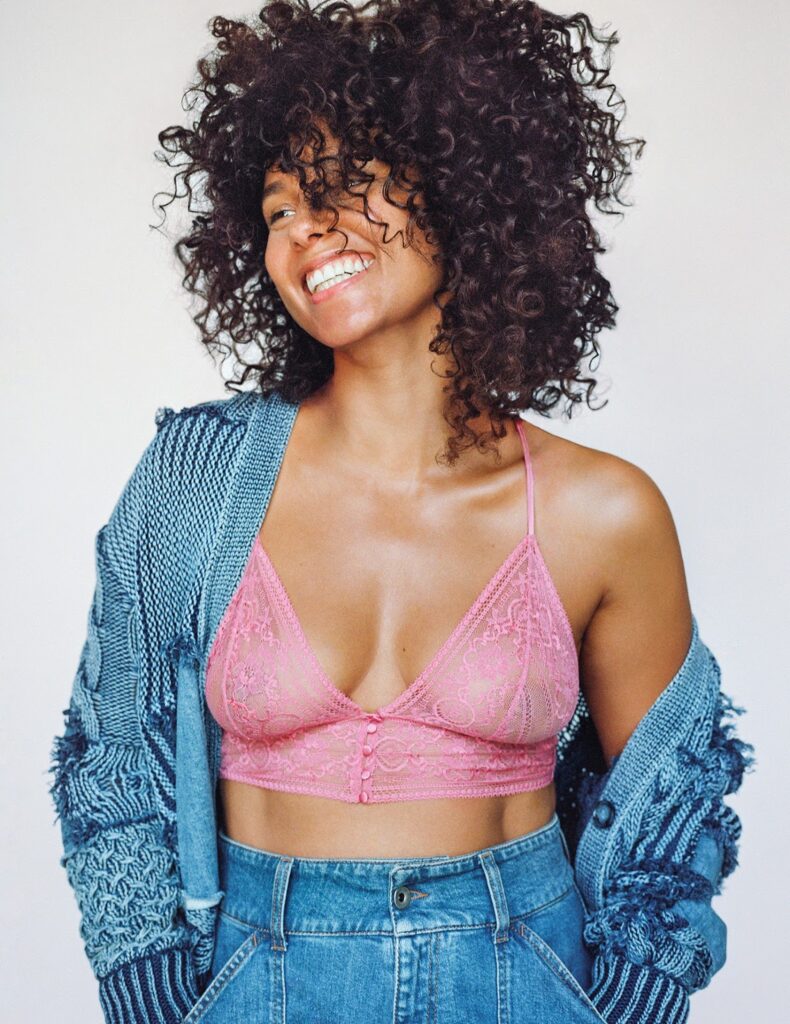 By the age of 15, Alicia Keys was signed by Columbia Records. Eventually, she ended up with J Records in 2001 where she released her debut album Songs in A Minor. Songs in A Minor got Keys five Grammy Awards in 2002.Her second album is The Diary of Alicia Keys. Notable songs from this album include "You Don't Know My Name," "If I Ain't Got You," and "Diary." Not only did this album sell eight million copies and four Grammys. Most recently, Alicia Keys hosted the Annual Grammy Awards again. In 2020, Alicia Keys released her seventh studio album Alicia and published her memoir, More Myself: A Journey.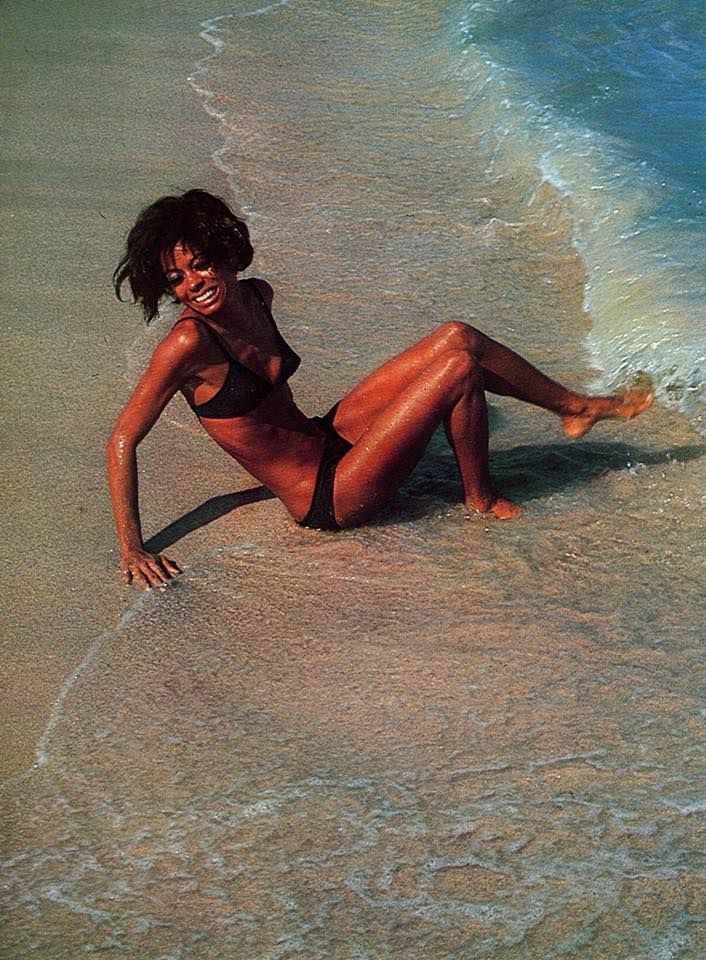 Emmylou Harris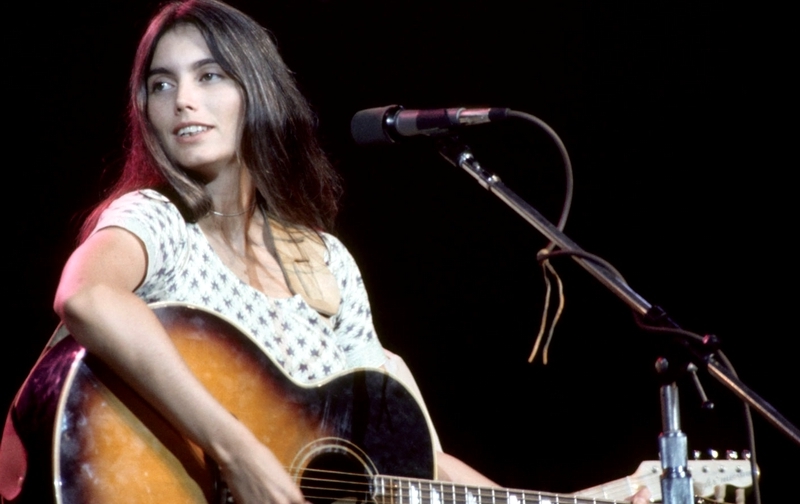 One of the all-time elite female country singers and guitar players…Over the course of her career, American singer, songwriter and musician, Emmylou Harris has won 14 Grammy Awards, the Polar Music Prize, and an induction into the Country Music Hall of Fame. While her career began in folk music, by the late '70s she released three albums that pushed her towards more traditional country music. One of Emmylou Harris' most memorable songs is her duet with Roy Orbison, "That Lovin' You Feelin' Again." In 1995, Harris released what is called "one of the most critically acclaimed albums of the decade," Wrecking Ball.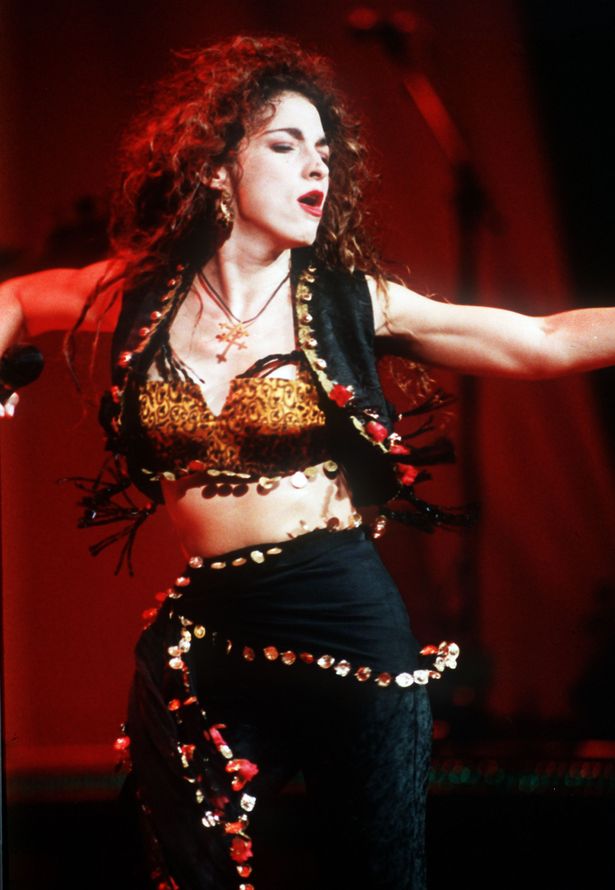 Diana Ross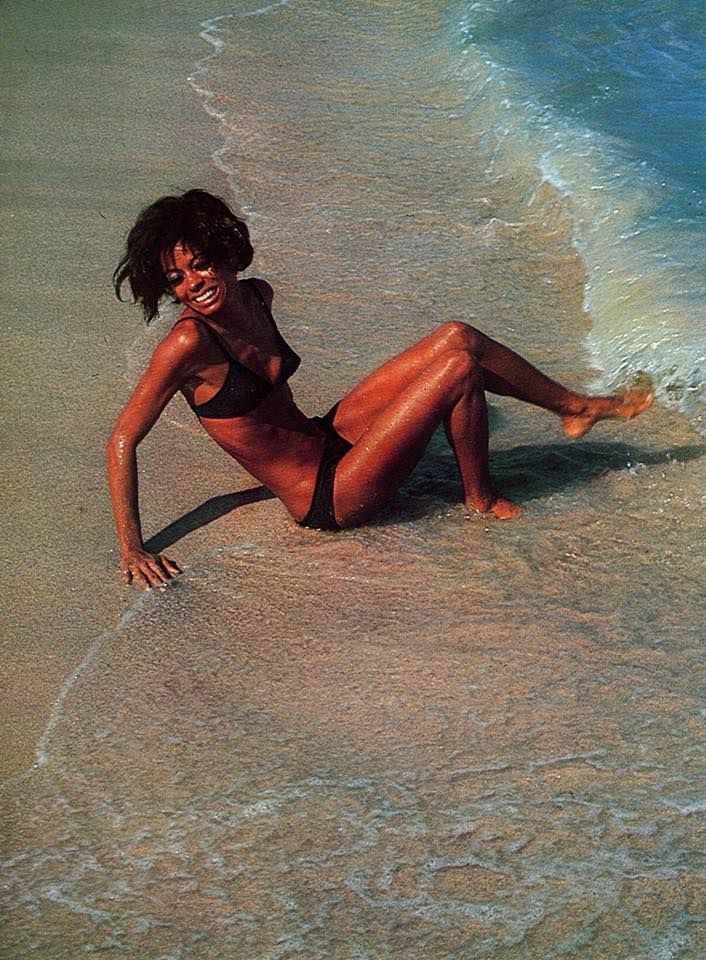 American singer and actress, Diana Ross' rise to fame began as a member of the Motown group, The Supremes in the '60s. By the '70s Ross was on her way to a successful solo career. Some of her memorable solo hits are "Ain't No Mountain High Enough" and "Reach Out and Touch (Somebody's Hand)." Additionally, she goes on to have success in the UK with the hit single "I'm Still Waiting." In 1976, Billboard named Diana Ross the "Female Entertainer of the Century." Diana Ross most recently released Supertonic: Mixes in 2020 which is a collection of her greatest hits.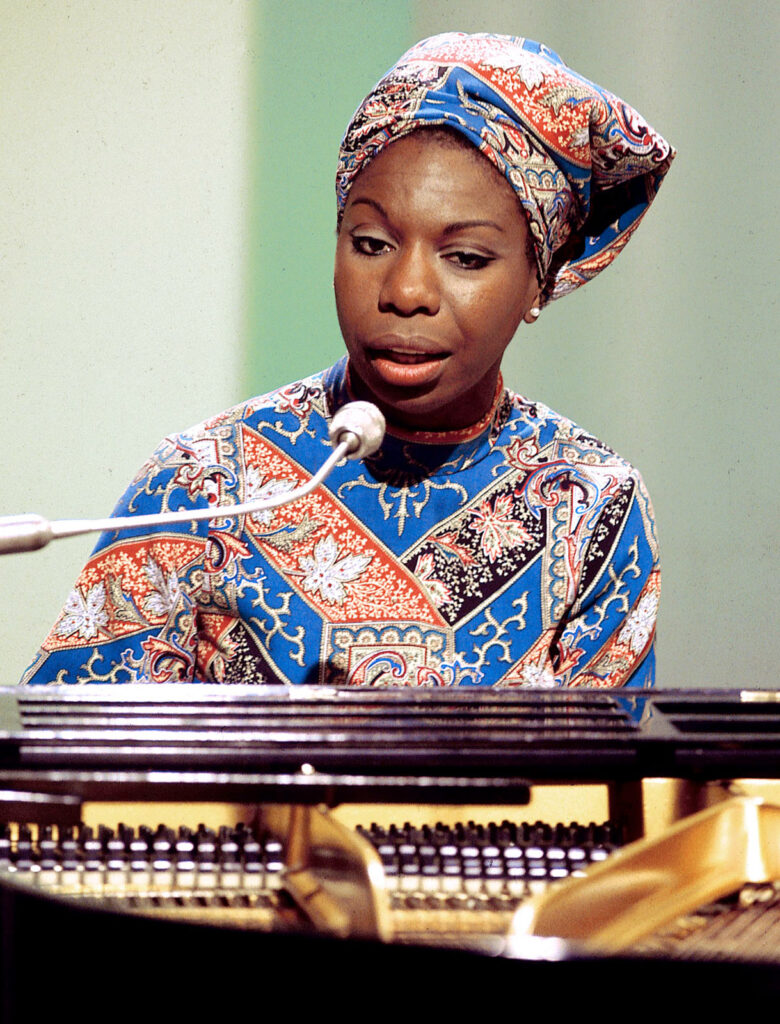 Gloria Estefan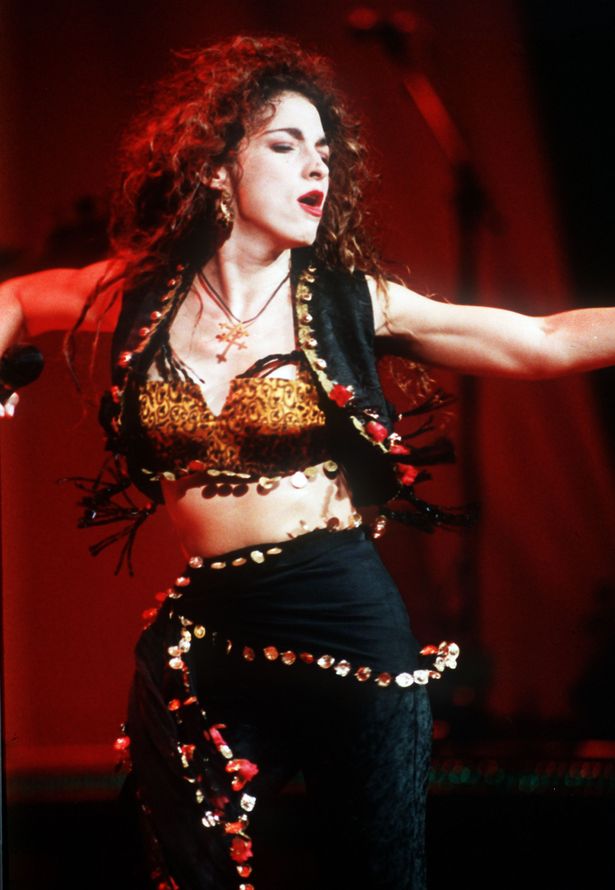 Cuban-American singer, songwriter, actress, and businesswoman, Gloria Estefan became a household name in the '80s. Her career started as the lead singer for the band, Miami Latin Boys, who eventually changed their name to Miami Sound Machine. Much of her success is attributed to her song, "Conga" that came out in 1985. However, the band's first No. 1 hit was, "Anything for You." With hits like "Rhythm is Gonna Get You," "Don't Wanna Lose You," and "Get On Your Feet," Estefan's record sales are over 75 million worldwide. Consequently, this makes her one of the best-selling music artists of all time.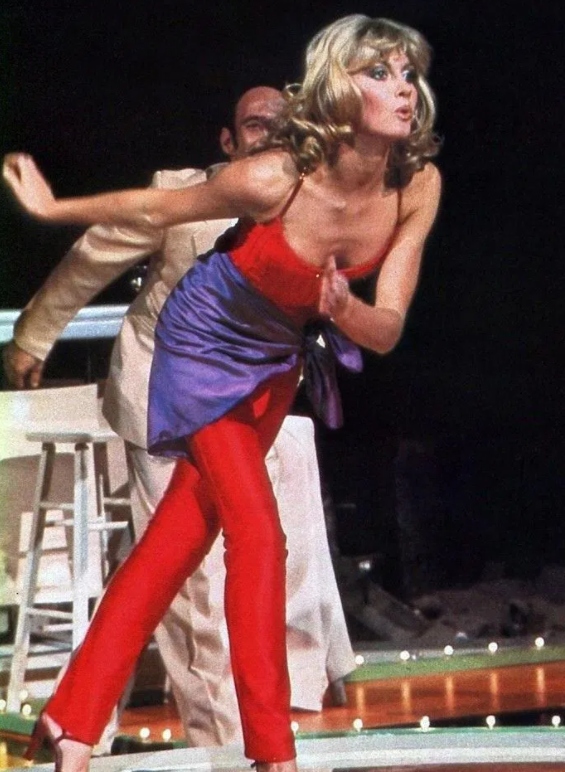 Nina Simone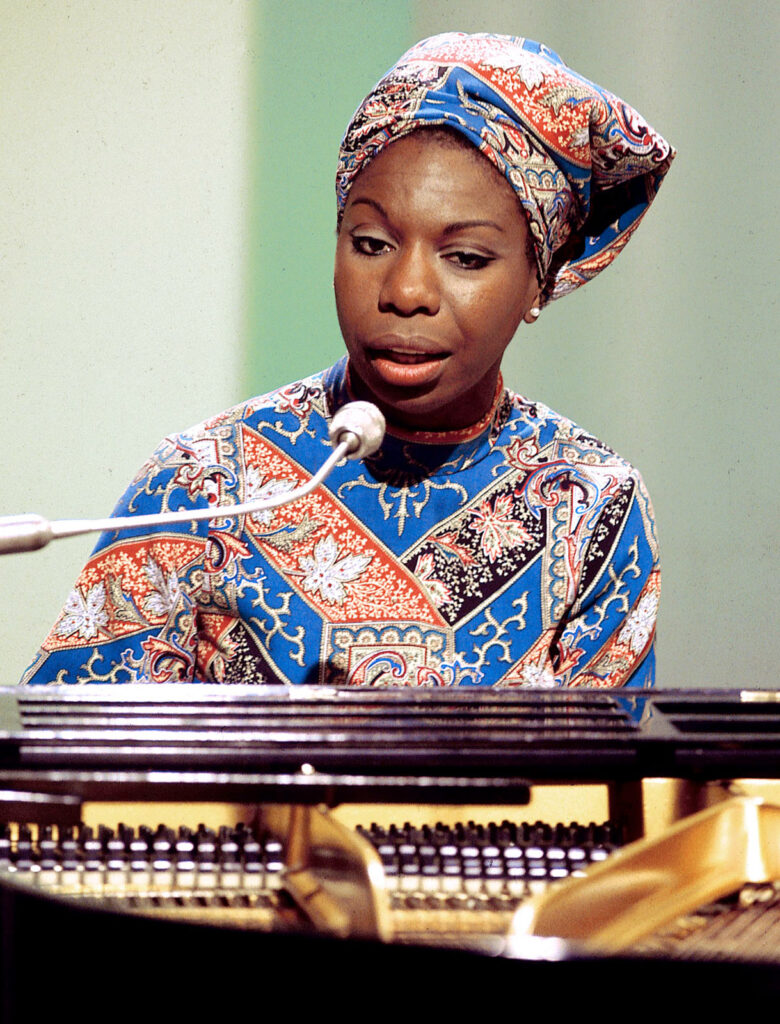 Nina Simone was an American singer, songwriter, musician, arranger, and civil rights activist. Born the sixth of eight children in Tryon, North Carolina, the town came together to help her enroll in the Julliard School of Music. Sadly, despite a successful audition, she was denied admittance to the Curtis Institute of Music. However, that didn't stop Nina Simone. She goes on to play the piano in a nightclub in Atlantic City. Eventually, she went on to record over 40 albums from 1958 until 1914. Her debut album was Little Girl Blue with the hit single "I Loves You, Porgy."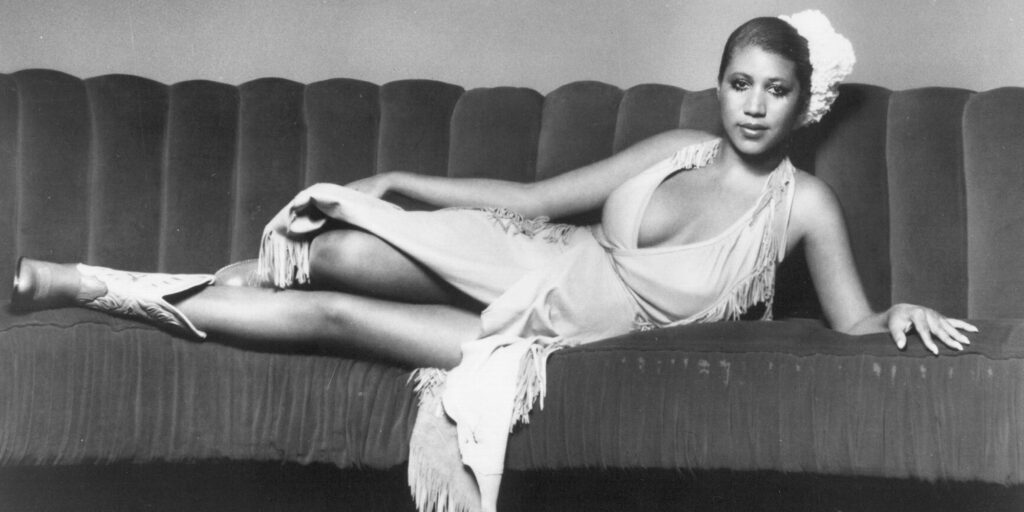 Olivia Newton-John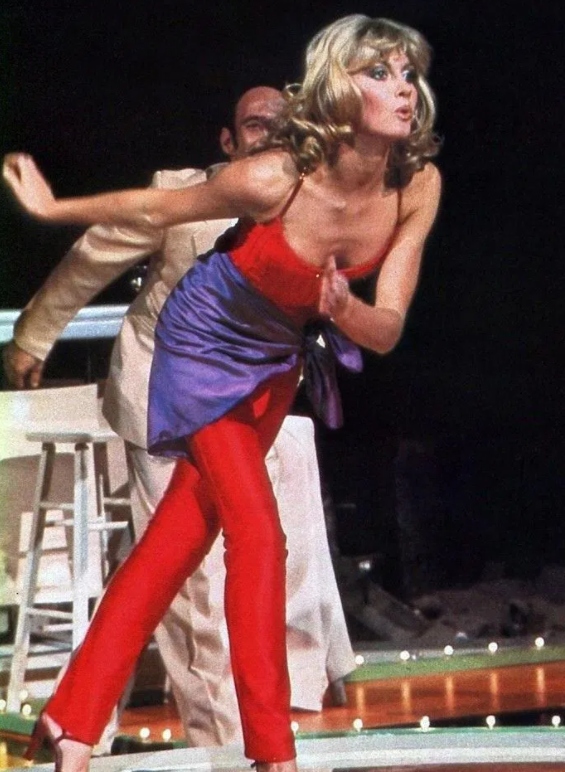 Olivia Newton-John is a British-Australian singer, songwriter, actress, entrepreneur, and activist. She is primarily known for her role as Sandy in the 1979 film Grease. During the film she sings two hit duets with John Travolta. These duets are "You're the One That I Want" and "Summer Nights." In addition to being a talented actress and singer, Newton-John is an avid activist for environmental and animal rights issues. In 2019, she reunited with John Travolta for Meet 'n' Grease sing-along events in Florida.
Aretha Franklin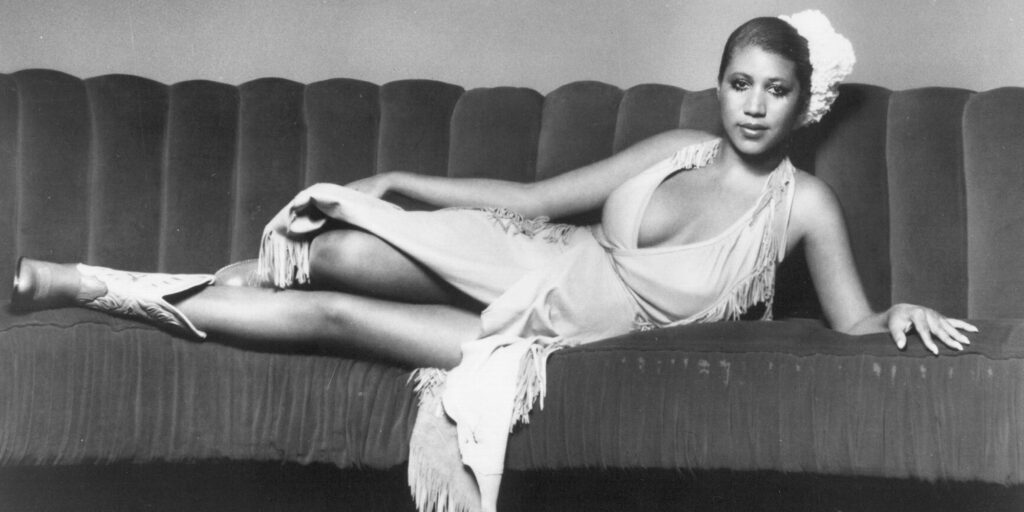 Aretha Franklin was an American singer, songwriter, actress, pianist, and civil rights activist. She was also known as "Aretha" and the "Queen of Soul." Surprisingly, Franklin began her singing as a child at her hometown church, New Bethel Baptist Church in Detroit, Michigan. By the time she was 18 Franklin was a recording artist for Columbia Records. However, starts earning success after signing with Atlantic Records in 1966. Memorable Aretha Franklin songs include "I Never Loved a Man (The Way I Love you)," "Respect," "(You Make Me Feel Like) A Natural Woman," "Chain of Fools," "Think," and "Say a Little Prayer."