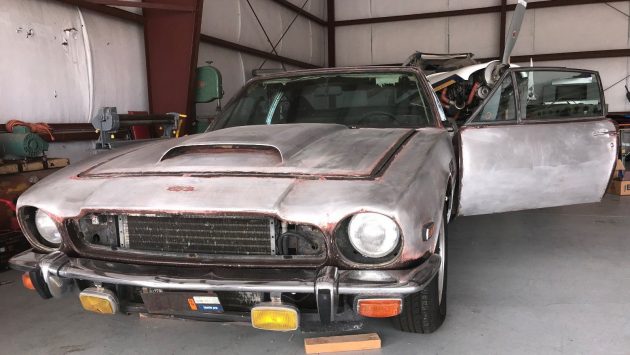 10/10
1971 Buick Estate Station Wagon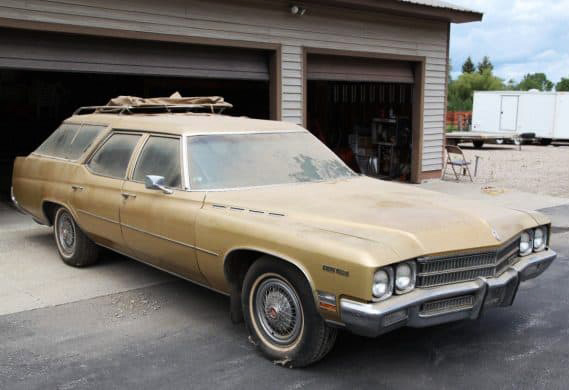 The first rarest classic car barn finds we want to show you is this 1971 Buick Estate Station Wagon. It is longer than a 2018 Chevy Suburban. How much longer? Three inches. She tops out at 227 inches long, but is still considered a classic in many respects. It probably has something to do with the fact that she came with a 350 hp 455 in.³ v8 as a standard feature. We are fortunate someone discovered this unbelievable abandoned vehicle.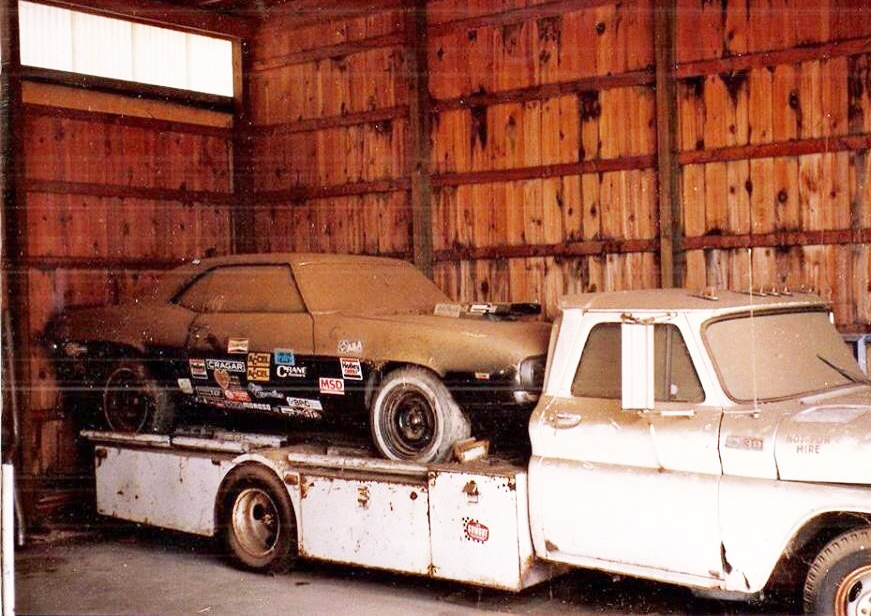 9/10
1977 Aston Martin V8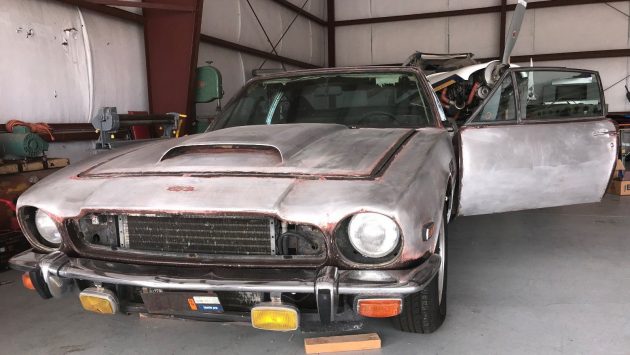 This 1977 Aston Martin is one of the rarest classic car barn finds we located. It has a V-8 under the hood. That's the good news. The bad news is it hasn't turned over for 15 years or so, which is a shame. People considered this a supercar back in the day, effectively reaching 170 mph. When the second owner purchased it, he put $18K of work and repair parts in the vehicle. After that, despite its unfinished state, he listed the car on eBay with a starting bid of $22,500, and we assume he sold it! So, if you have one of these sittings in your garage, you may be sitting on a small fortune.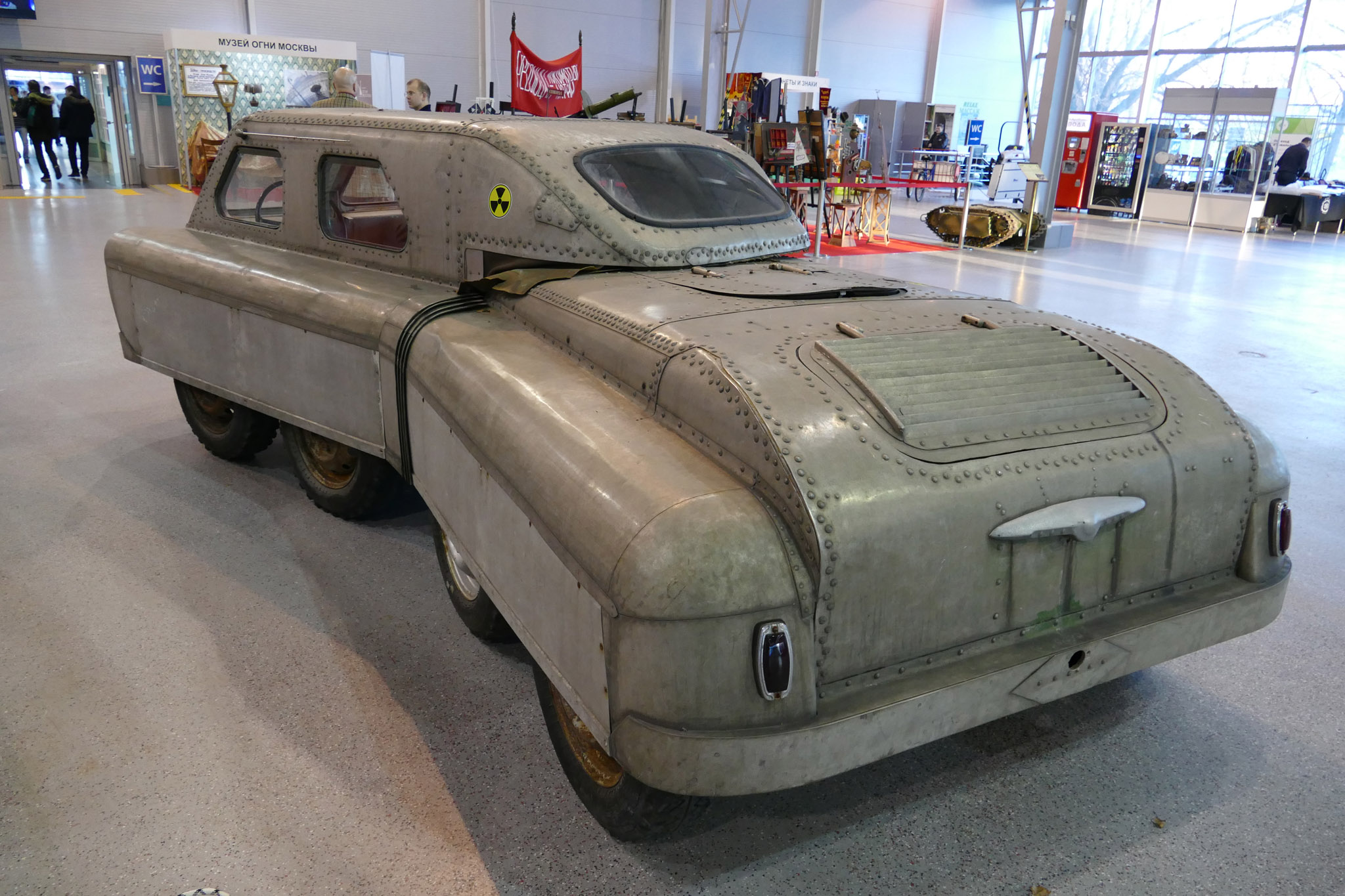 8/10
1968 Chevy C30 and 1969 ZL1 Camaro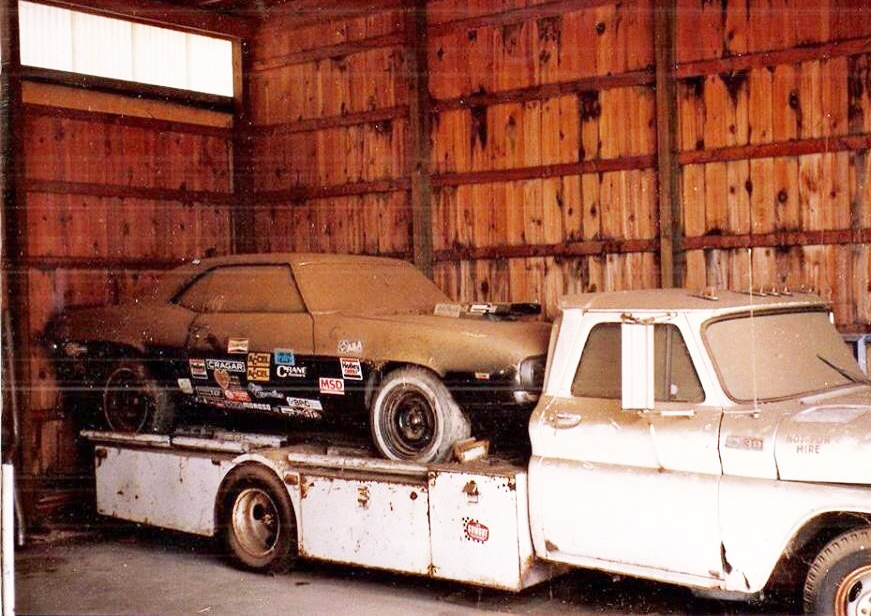 Check out this vintage Chevy race car hauler! And it came complete with a 1969 ZL1 Camaro. Whenever this racing team boxed these two old school rides up, surely they didn't anticipate them abandoned in a barn for 30 years…but that's precisely what happened. Sad! We could not find the exact driver but can confirm these vehicles participated in NHRA Stock class racing and appeared at the NHRA Nationals in Indy. According to a vehicle registration posted on a forum, the car at one point resided in Ohio.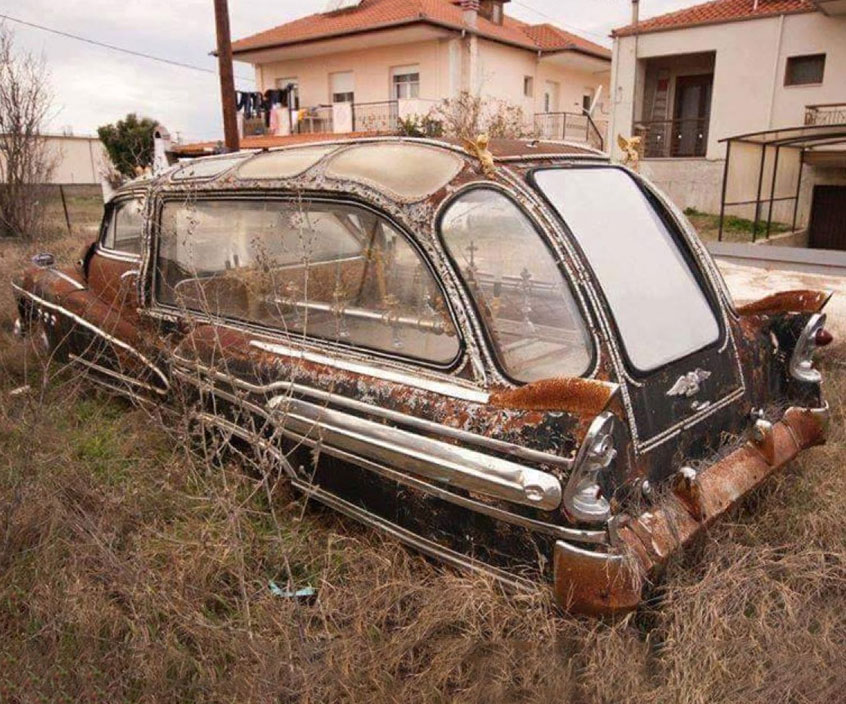 7/10
Argo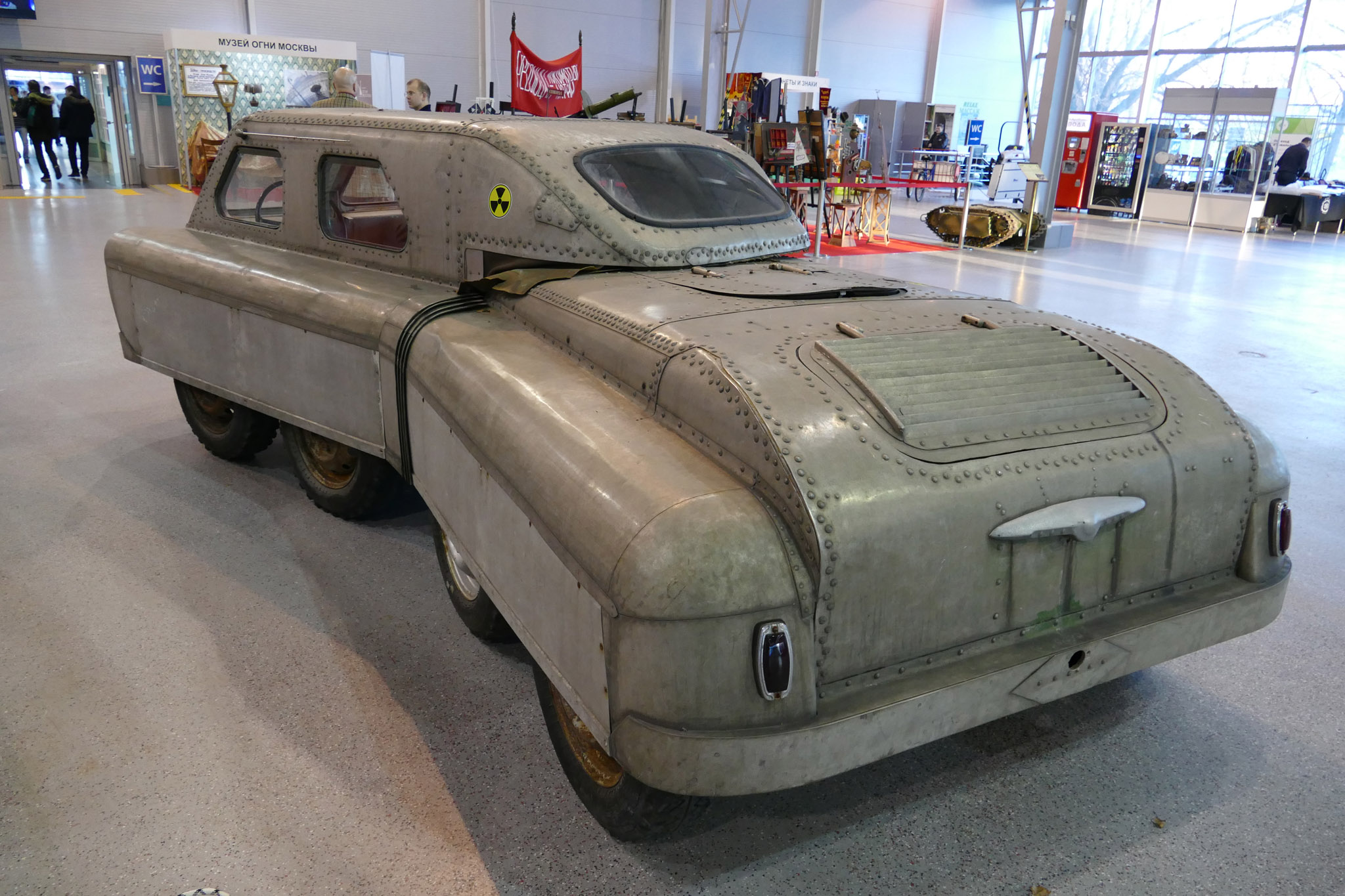 Maxim Melnichenko built this unbelievable all-terrain vehicle at a Chelyabinsk tractor plant in the Soviet Union in the 1960s. Allegedly he had experience building tanks in World War II and used his knowledge to craft this vehicle for hunting and fishing. It is called the Argo and sat in his garage until his daughter sold it in the 2010s. The second owner put it up for sale for only did not ask much, 100.000 Roubles. This is definitely an odd car you don't see every day.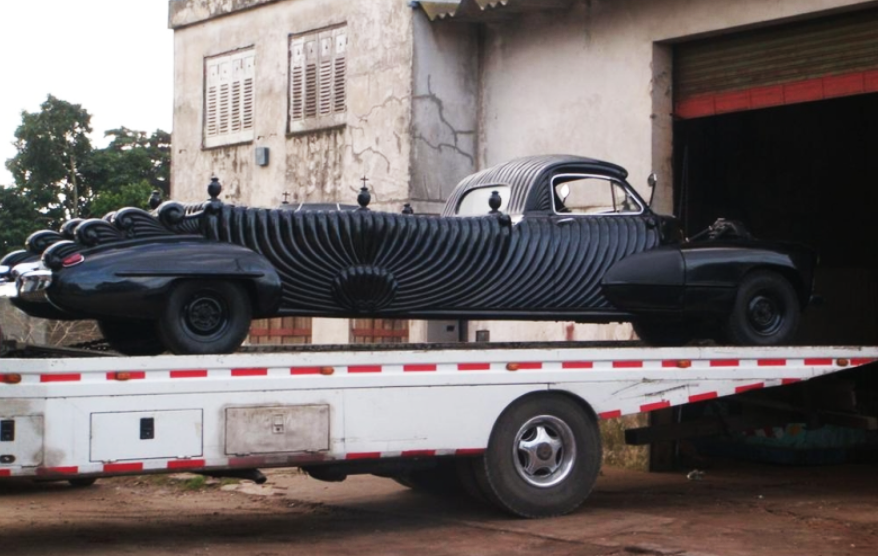 6/10
1947 Buick Roadmaster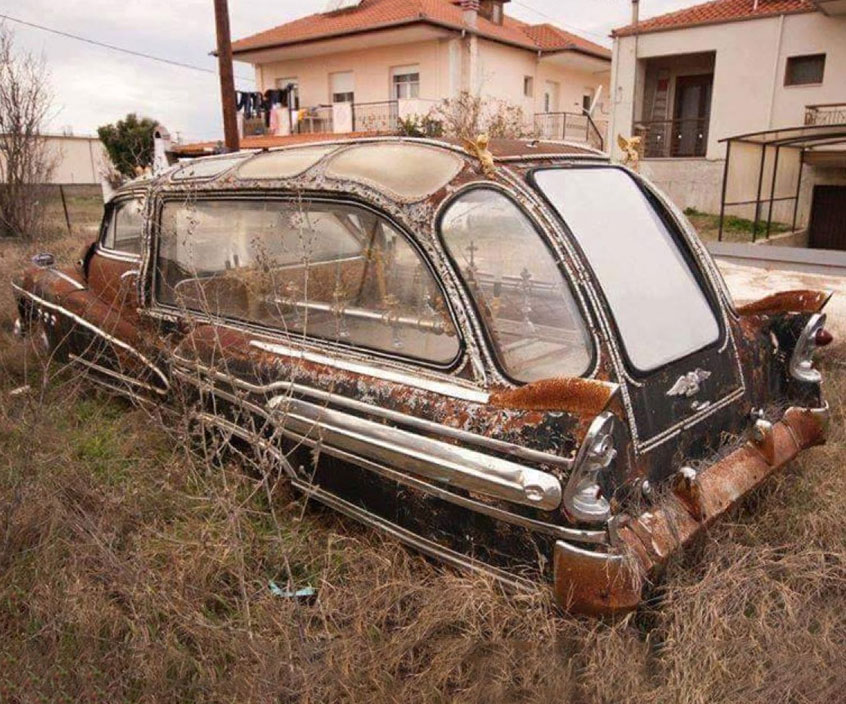 People used this vehicle daily when there was a market for a hearse to have large, open windows for all onlookers to view the casket holding area. Manufacturers don't seem to make hearses like that anymore…it seems too personal. A plant in Flint, Michigan, initially built the vehicle, and somehow it ended up in a field in Greece. Ultimately the hearse went up for sale and was purchased by someone named Dante Fontana. You can join his Facebook group and see him restore a 1947 Buick Nekrofora.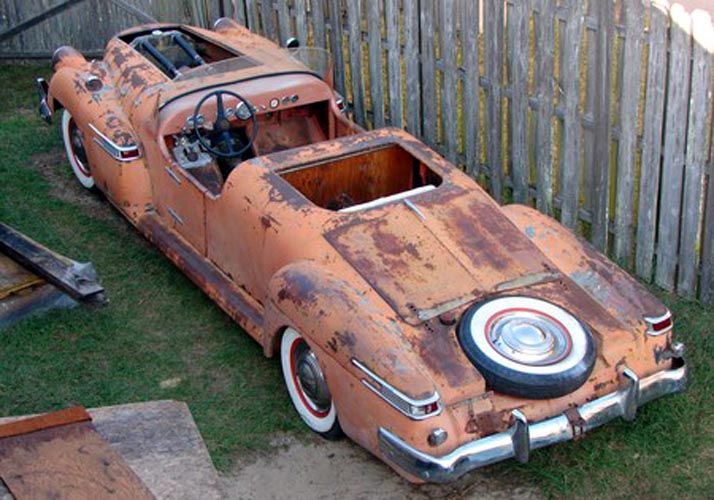 5/10
Custom 1942 Cadillac Fleetwood Series 60 Special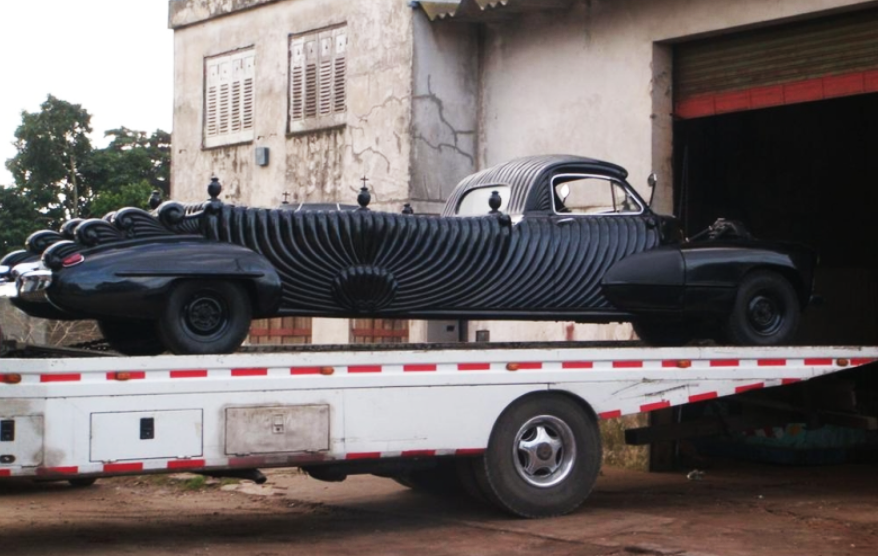 Imagine finding this vintage car locked away for years and transforming it into the world's coolest hearse. This fantastic Custom 1942 Cadillac Fleetwood Series 60 Special comes to us from Argentina. The vehicle has a hand-carved wood body with a weird pattern, plus a 133-inch wheelbase. The car is called "Hermida y Nazzi." We suppose if you go out, you might as well do it in style.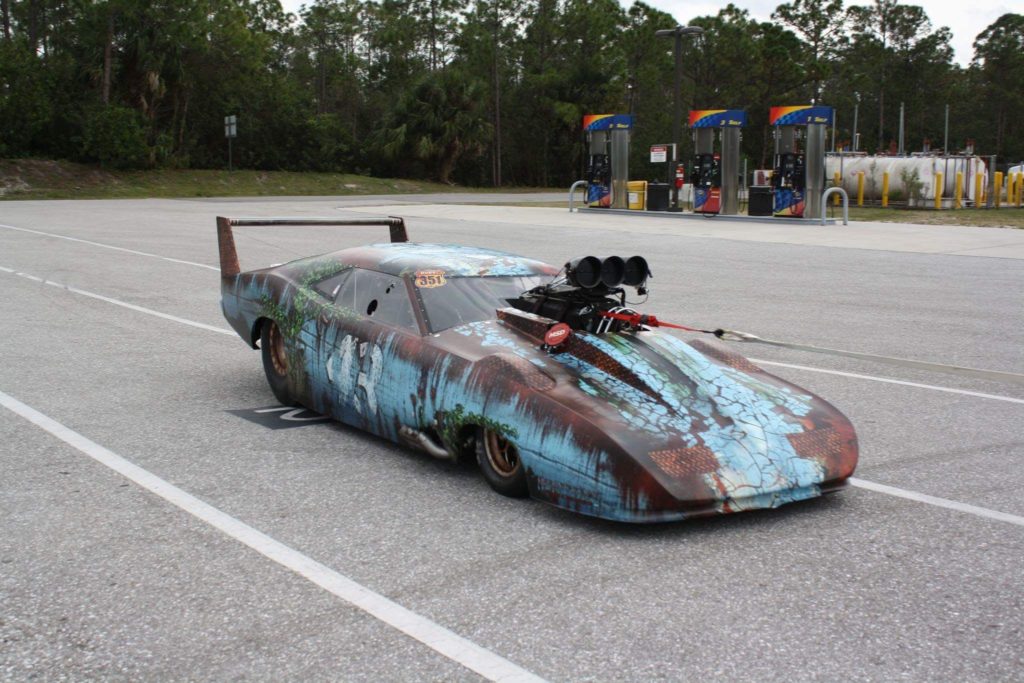 4/10
Custom Barn Find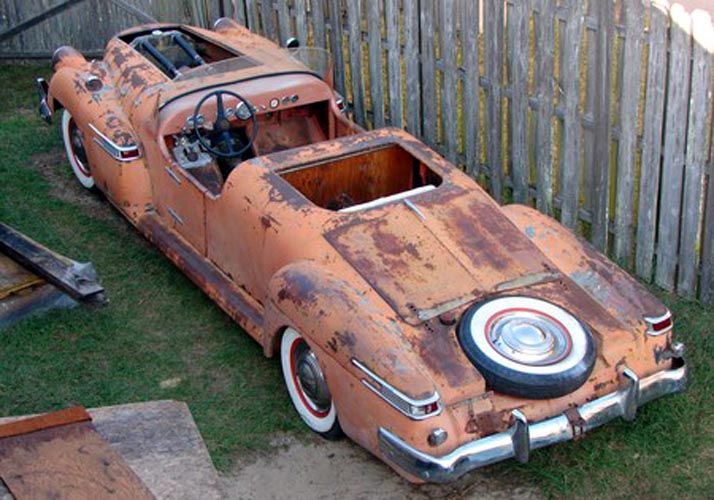 Next up on our rarest classic car barn finds is a custom vehicle. It looks unbelievable, and we wish we knew more about it. We could not find any information on the chassis the previous owner used to make this car. There have to be some answers to this puzzling car quiz.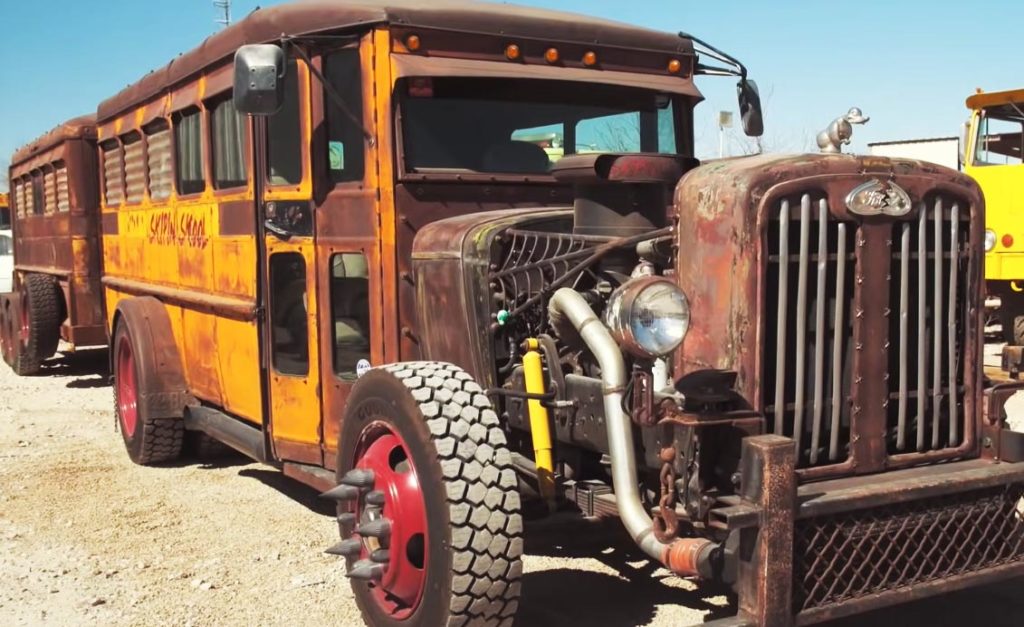 3/10
1970 Dodge Daytona Superbird Pro Mod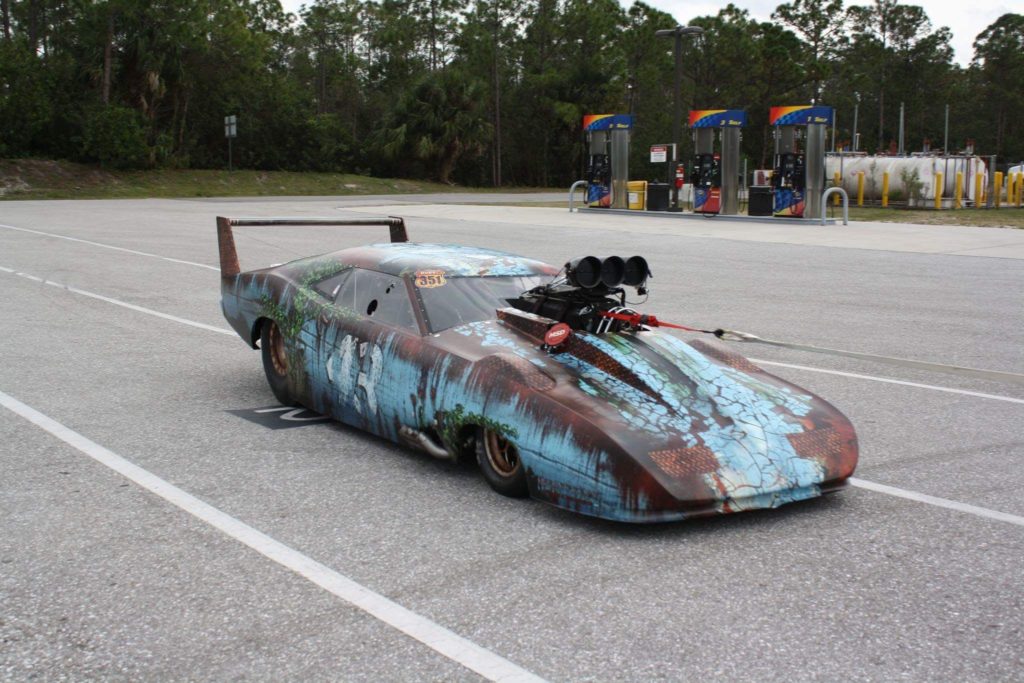 During the 2016 race season at Performance Racing Industry (PRI) Trade Show in Indianapolis, Craig Sullivan unveiled his 1970 Dodge Daytona Superbird Pro Mod which appears like a warped version of Richard Petty's Car. Sullivan bought this vehicle from Chip King and drove it at PDRA National Events and NRA Pro Mod Events. Wouldn't finding something like this in your garage be life-changing.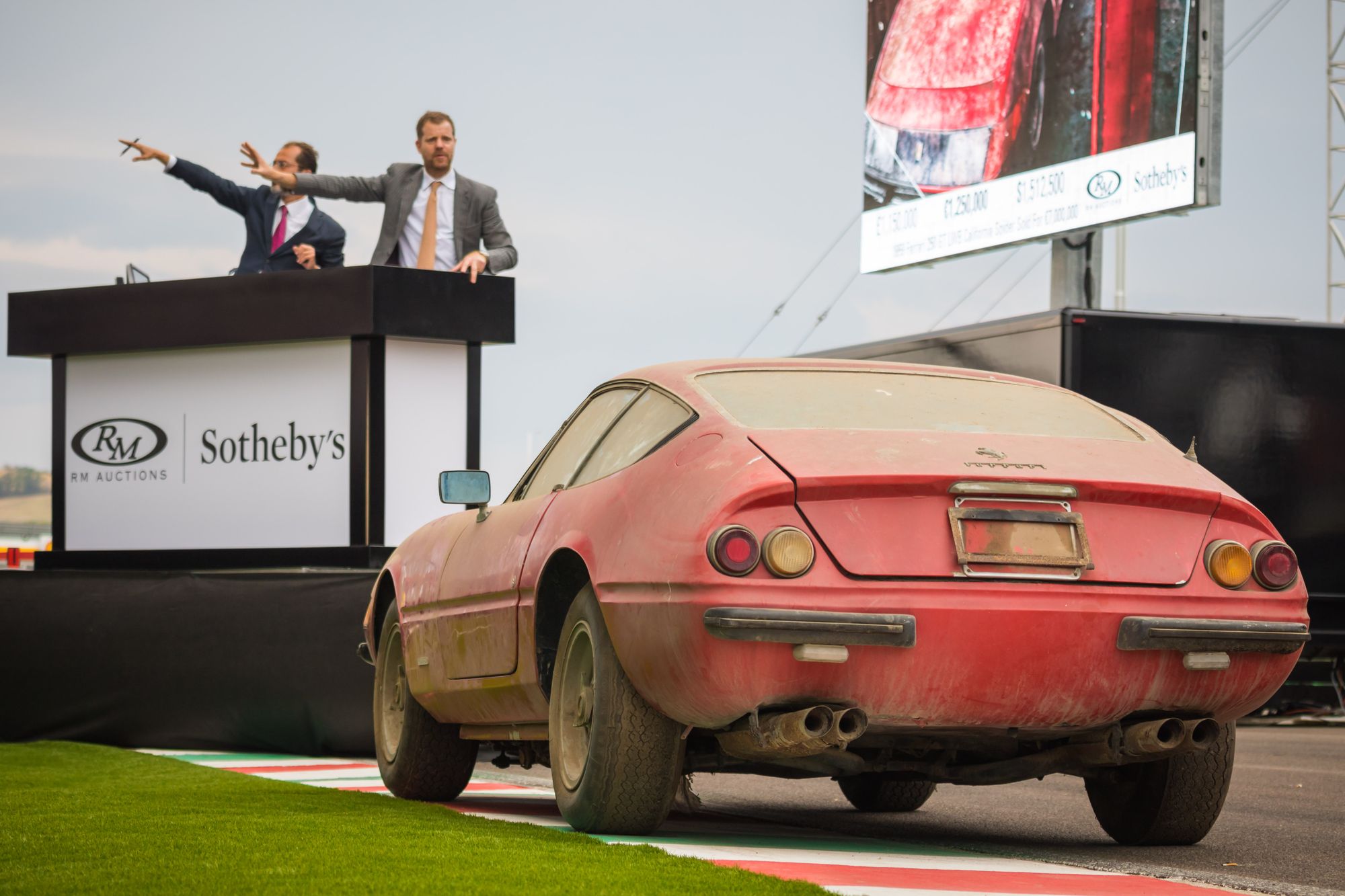 2/10
Skipin' Skool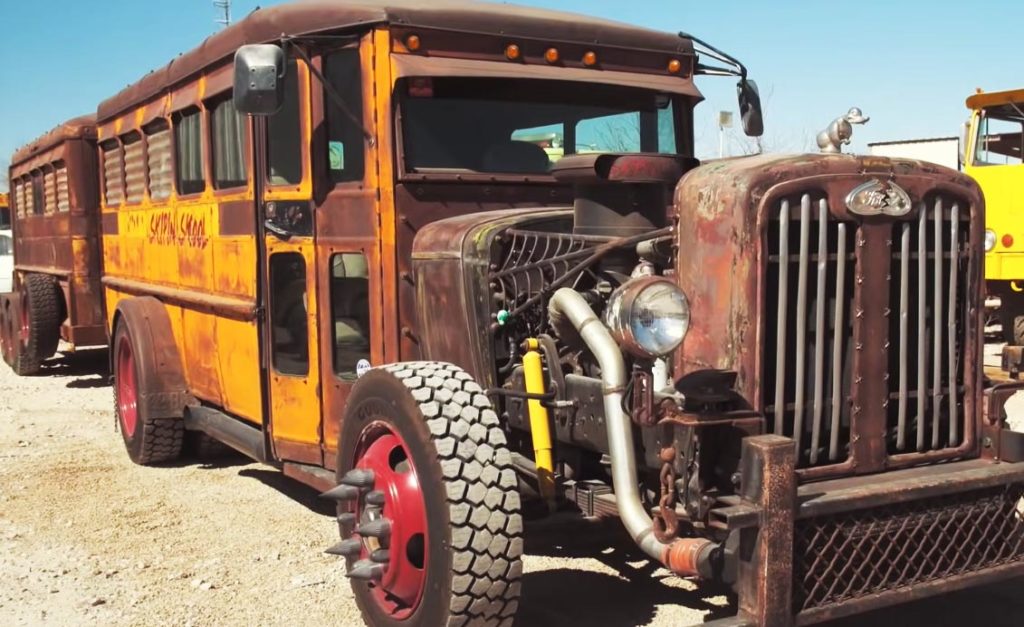 Here's a barn find restored to perfection. This rusty 1929 Wayne school bus nicknamed "Skipin' Skool" belongs to Jeff Roland, out of Midland, Texas. Ronald, who used to own and run a Mustang restoration repair shop, gave this bus the rat rod treatment with his sons. He found this bus on his lot, which has 100 plus cars. The project started with Ronald wanting to do something over the top for trunk or treat at his church. We think he succeeded. He and his sons finished the project in 30 days but decided to take it to the SEMA Show in Las Vegas, only a couple of days after Halloween. They spent all the time between before Sema further modifying the vehicle.
1/10
1969 Ferrari Daytona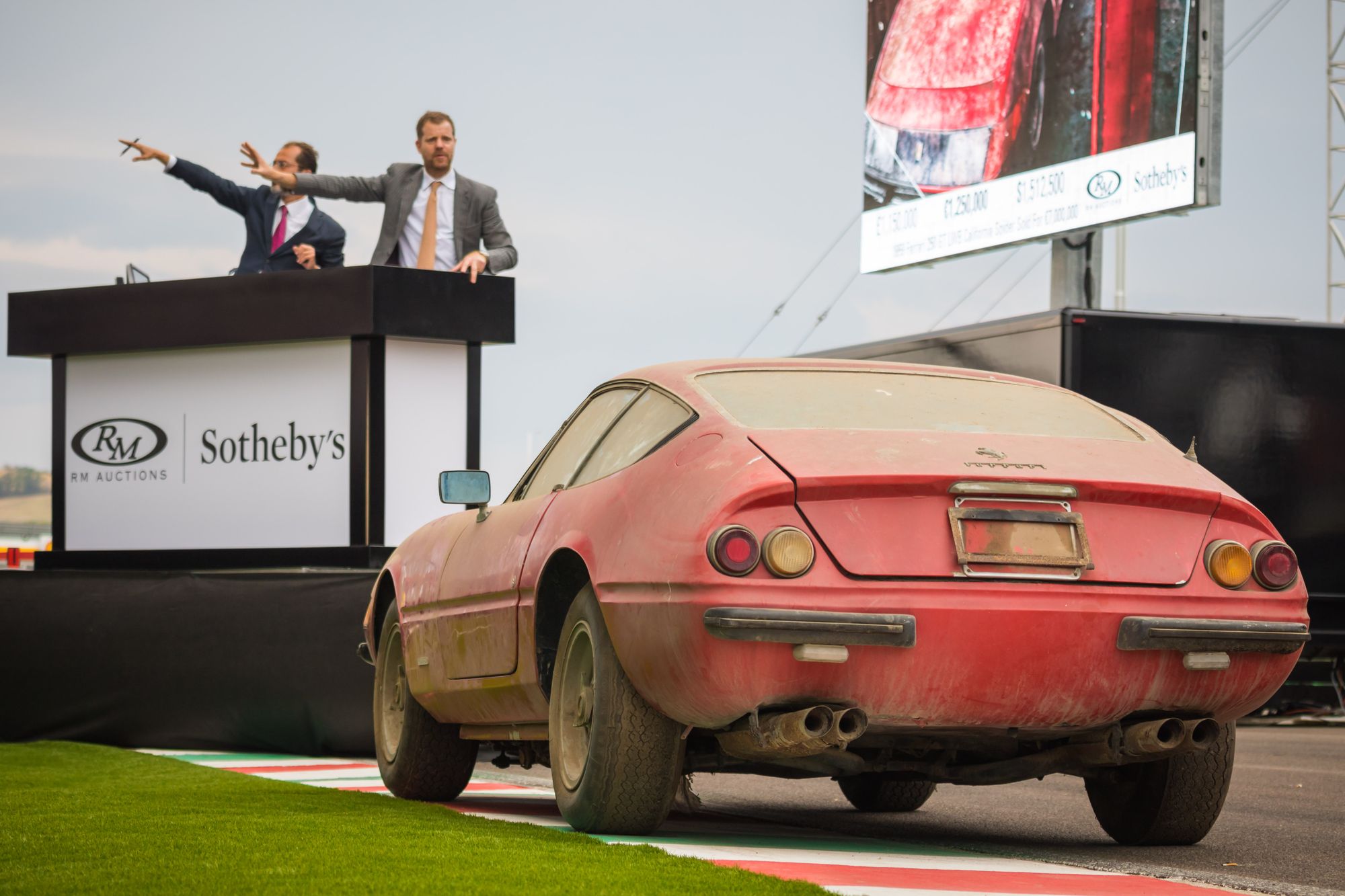 There are around 1406 Ferrari Daytonas still in existence and operation today. However, this particular car was a ridiculous steal. The owner who brought it to auction had recently purchased a part of land with a barn containing the vehicle and several other collectibles! The 1969 Ferrari 365 GTB/4 "Daytona" Berlinetta Barn Find ended up selling at a Barrett- Jackson auction for $2.6 million.
We hope you enjoyed the list. These are just a few of the incredible barn finds out there.