In this list, you're going to mechanics working on everything from old Dodge pickups to Volkswagen beetles. However, we decided to kick off the list with a gorgeous mechanic working on a motorcycle. Check out this picture. Even better, she knows how to work on motorcycles! Not just any motorcycles either; she is tuning up a super bike.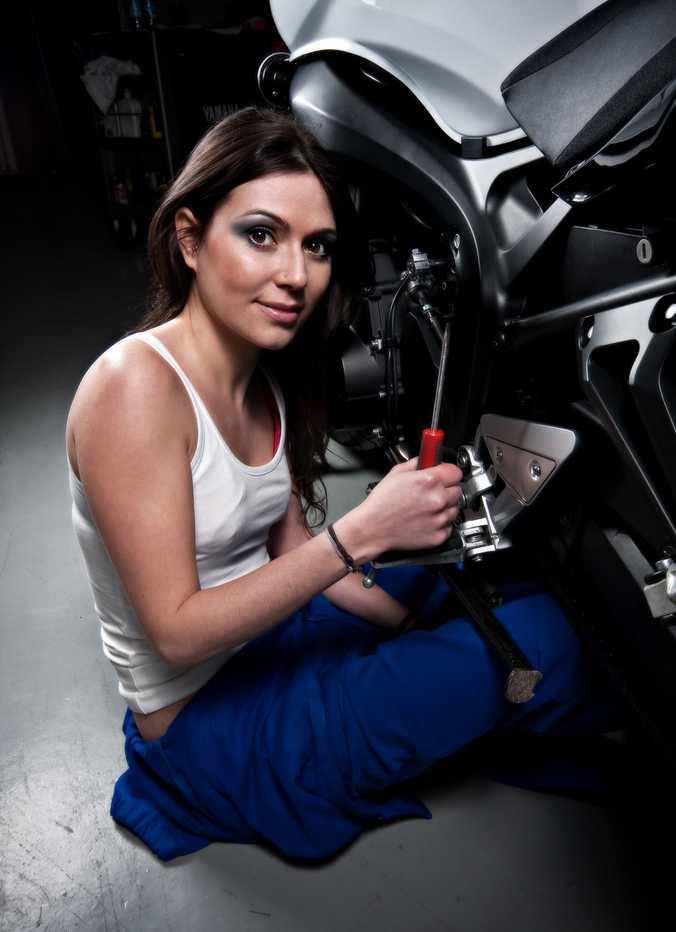 Those little crotch rockets can go upwards of 200 mph (and you can spend the night in jail if the police can catch you). That is pretty fast, even for Jeff Gordon.
To that end, you better know what you're doing when working with that many CCs. One wrong adjustment and the entire bike could come apart while you are in mid transit. Were that to happen, it would be a small disaster. Plastic bike bits and pieces of your skin would be scattered across the asphalt. Nope, if you're going to work on a bike like a Hurricane or Ninja, you better know what the heck you're doing.