50 Incredible C-5 Galaxy Facts
What a behemoth! One of the largest military transport aircraft in the world, Lockheed-Martin's C-5 Galaxy can transport a little less than half a million pounds of cargo and people. It's one of the only transport aircraft that can move five Apache helicopters in its cargo bay. It's used for some of the most important missions in the Air Force. There's a lot to learn about this aircraft and we think you're going to be shocked by some of these true facts.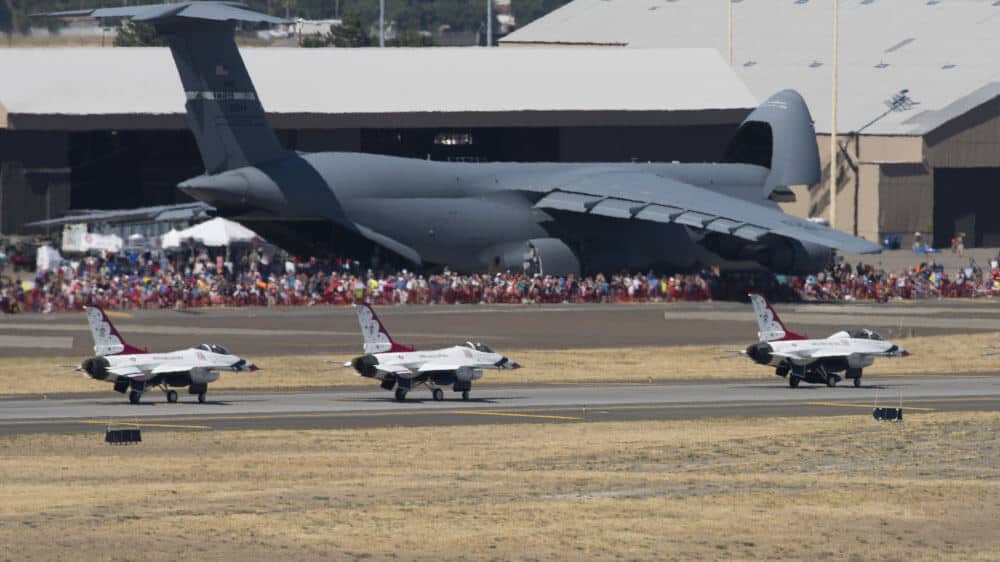 50. The C-5 Galaxy is the largest transport aircraft in the Air Force. This flying warehouse can deliver supplies or deploy combat-ready military units anywhere in the world. With record breaking size and half a century of service, the C-5 is easily one of the most interesting military aircraft to ever be produced. Here are some incredible C-5 Galaxy facts. Stick around and see what all the fuss is about, the last few images and facts are sure to surprise you! Enjoy this information and we hope you learn a thing or two.